Yesterday, I woke up with an agenda, and I was fairly certain that I knew everything that I needed to do for the day, and the evening.
I woke up and hopped on the scale. Down 2 pounds from the morning before. It will take me about 5 days to get back to where I was. I think it is mostly water. Remember…..kankles.
Yesterday, I posted a short blog, made breakfast, went to Yoga (not hot either, just plain ole), then I got busy on the computer. There is a lot to know about being a WW Leader that has nothing to do with being a WW Leader! Well, okay it does, but I never really thought about all of the behind the scenes stuff. Employee email to set up, timesheet program to learn about with a code for everything that you do, training manuals online. training videos online, and a lot of things to download and become familiar with. Lots of reading and learning yesterday.
When I began to feel like my brain might explode with all of the new information that I put in it, I took a break from learning and did a little food prep. I made some Roasted Butternut Squash and cut up a bunch of veggies and Chicken Sausage for our skillet dinner last night.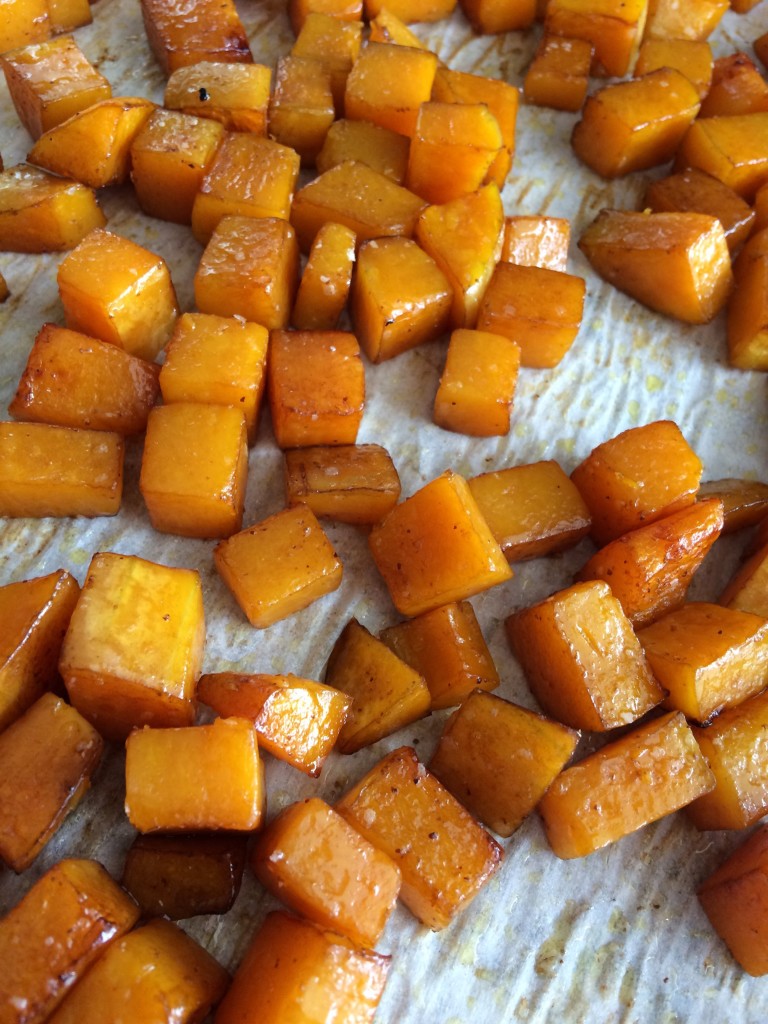 You gotta love a one skillet dish!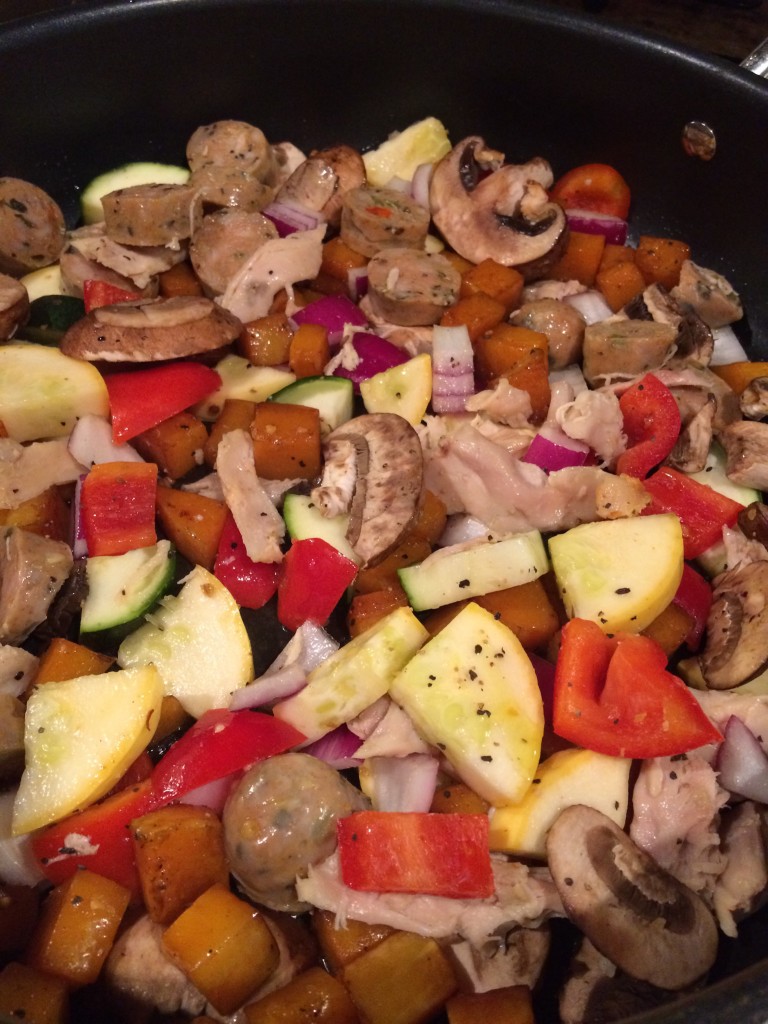 More training in the meeting room tonight! First, I'm off to work at the Food Truck.
You guys…..I'm a working woman now!
Here are yesterday's eats….
Breakfast – 5 SP
An empty Egg White Omelette (I made breakfast in a hurry, no time for Omelette fillings), Turkey Bacon, Fruit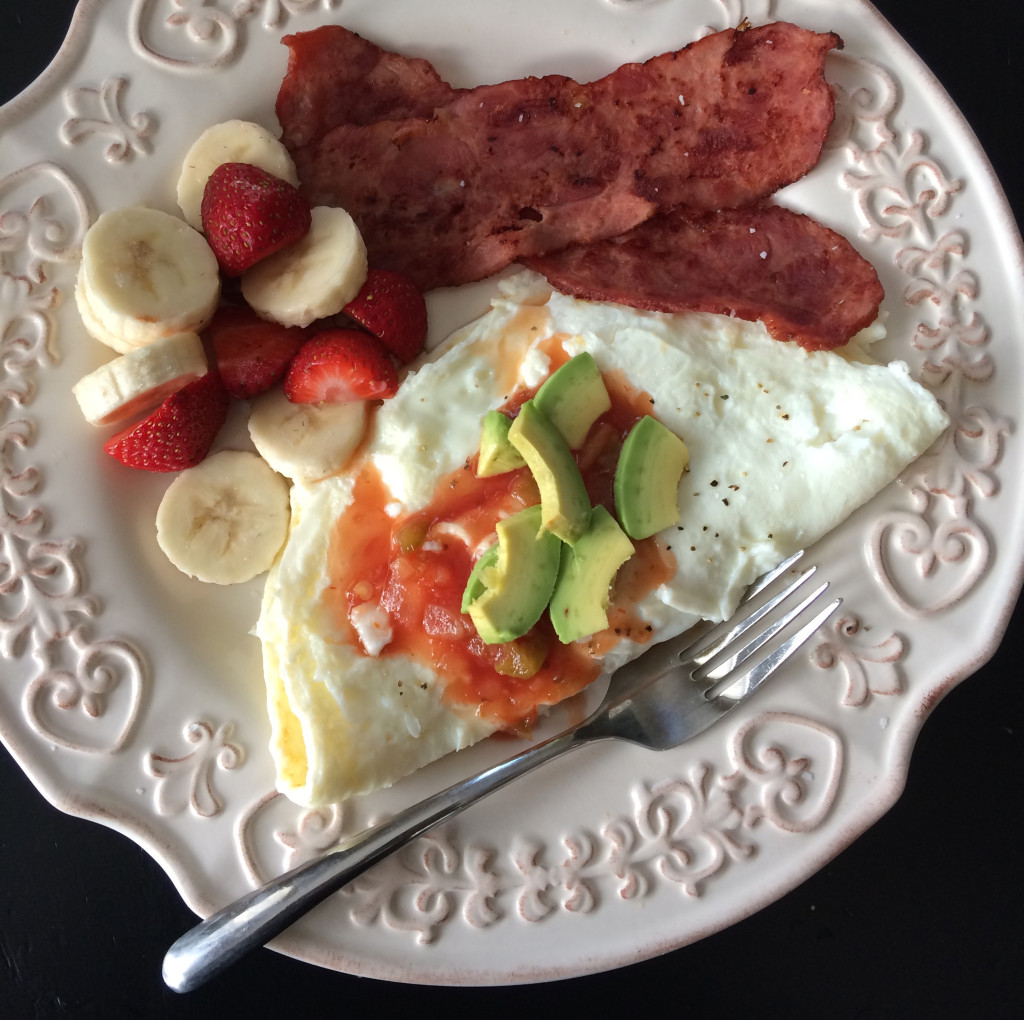 Lunch – 11 SP
This Ridiculously large Salad had Chicken, Egg, Bell Peppers, Avocado, Apple, Red Onions and Vinaigrette. I ate every single bite!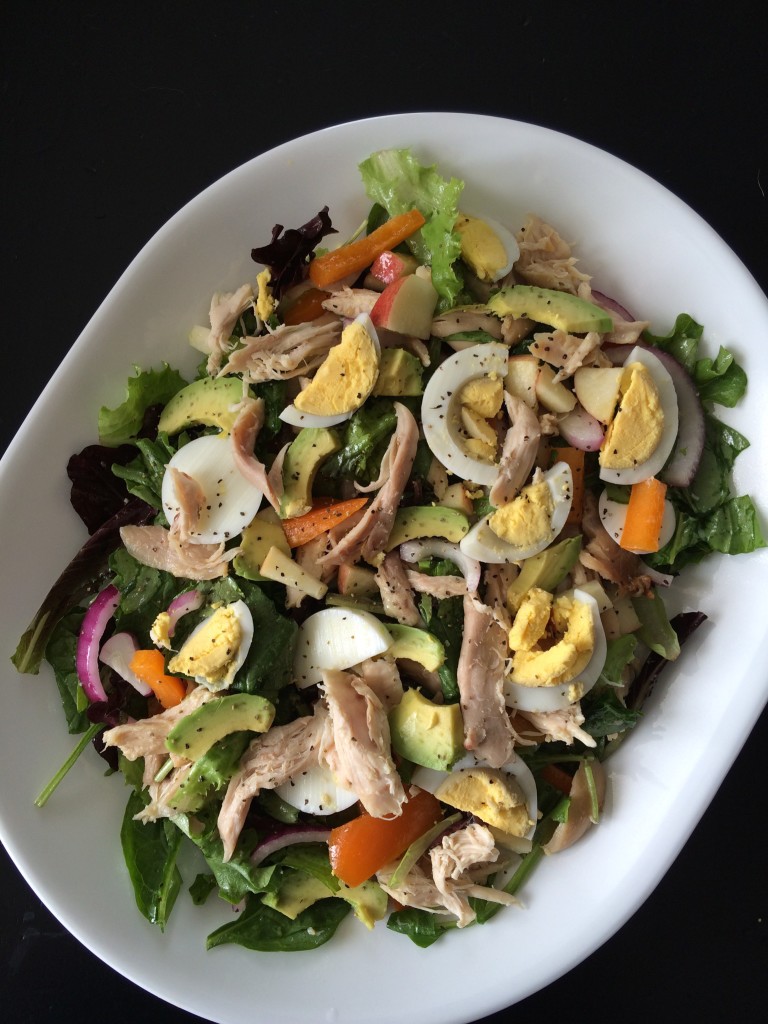 Snack – 0 SP
Two handfuls of Black Grapes. I love Black Grapes!! I didn't realize that I had a handful of some mushy ones, but the ones that were good, were really really good! 🙂 Look….almost normal ankles!!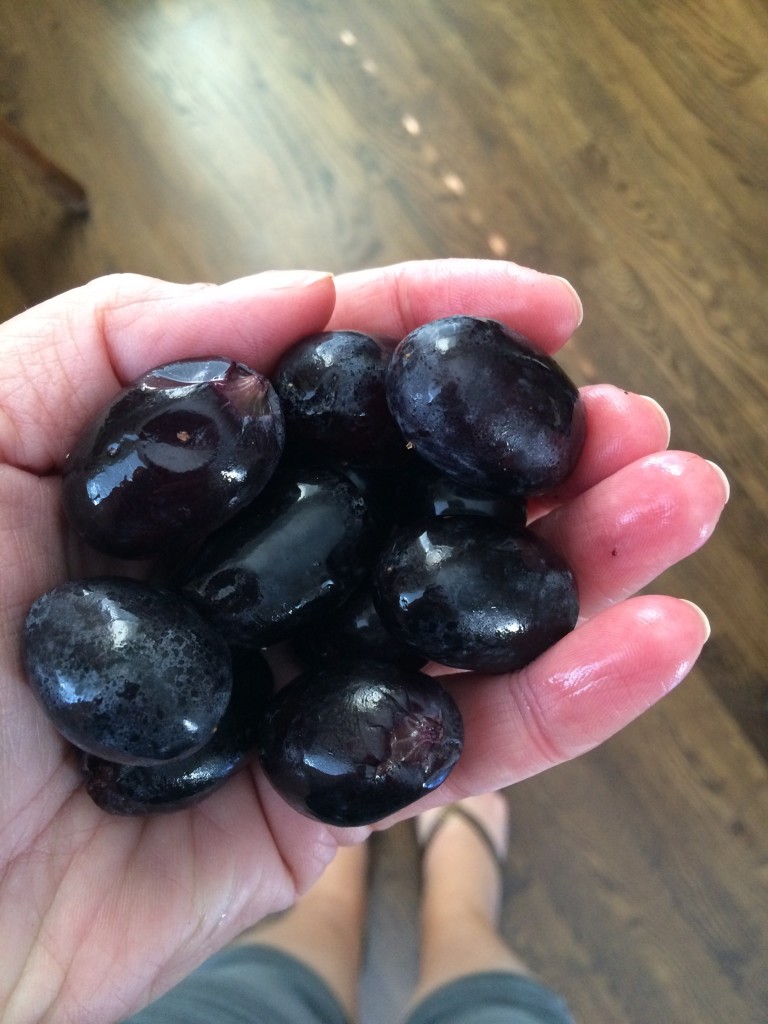 Dinner – 9 SP
I made a Skillet dish with Rotisserie Chicken, Chicken Sausages, Mushrooms, Bell Peppers, Red Onion, Zucchini, Yellow Squash, and Roasted Butternut Squash. I had everything all cut up from my afternoon prep and in one container, except for the butternut squash. It is in a separate container. Come time to eat, I took enough out for Mike and I and tossed it in a hot skillet with a little Olive Oil. I have plenty for tonights dinner too.
This meal is inspired from an item on our menu at the Food Truck called The Cowboy Skillet. We serve it mostly in the Fall. It has Cooked Chicken, Andouille Sausage, Roasted White Potatoes, Corn, Zucchini, Mushrooms and Bell Peppers. The seasonings are a secret, so I can't share that, but it does make it taste amazing!! We also have a great Jalapeño Aioli that we like to put on it at the Food Truck that is to die for. Dang, I hope we have that back on the menu soon!!
You could do any combo really of Cooked Chicken and your favorite Sausage with a few veggies tossed in and your favorite seasoning! What an easy dinner! Look at all of those veggies!
These are my 2016 Goals
Make time each week to Meal Plan
Drink 100 ounces of water each day
Exercise 5 days a week
Three Meals and One Snack, Daily
I can eat 30 SmartPoints a day.
I have an allowance of 35 extra Weekly Points that I can dip into throughout the week if I choose.
My Weight Watcher Week Begins on Friday's
Breakfast = 5
Lunch = 11
Snack = 0
Dinner = 9
Total = 25
Exercise = Yoga Class
FitPoints Earned = 5
How many ounces of water I drank for the day = 64. Boo, hiss, hiss.
Remaining Weekly SmartPoints = ??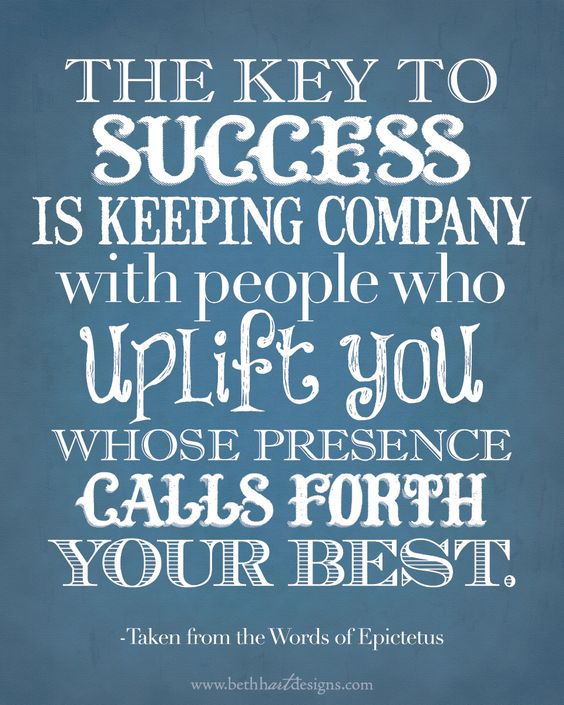 "love the life you live, live the life you love"