I hope that you all were able to enjoy a long weekend, and if you did not have a three day weekend, I hope you were able to at least enjoy some time off, from Laboring.
Me? I had these grandiose plans of knocking out a big "to do" list and having it complete by 5:00. Then I was going to relax, grill a steak, watch Netflix and sip on a glass of wine. At 7:30 or so, I finished my list, then I was cranky because it took the whole day to get done what I wanted to get done, and I never did get outside for a walk, and I still needed to make dinner.
Here's the good news. My whole house is clean, the laundry is all done, the fridge is stocked, I grilled my steak and sipped on a glass of wine, after dinner I showered and I did watch one episode of a crazy show that I am loving on Netflix (Shameless) and I was asleep before 10:00 pm.
The scale said 171 this morning, so I'm in a great mood and ready to get this day started! I hope you have a great day too!
Here are yesterday's eats…
Breakfast – 10 SP
A plate of yellow and white. A simple Hash made with Yellow Onions, Yellow Bell Peppers and White Sweet Potato. I added in some cooked Turkey Bacon and topped this with two Soft Boiled Eggs. A side of peaches and fresh figs.
Have you had a Fresh Fig before???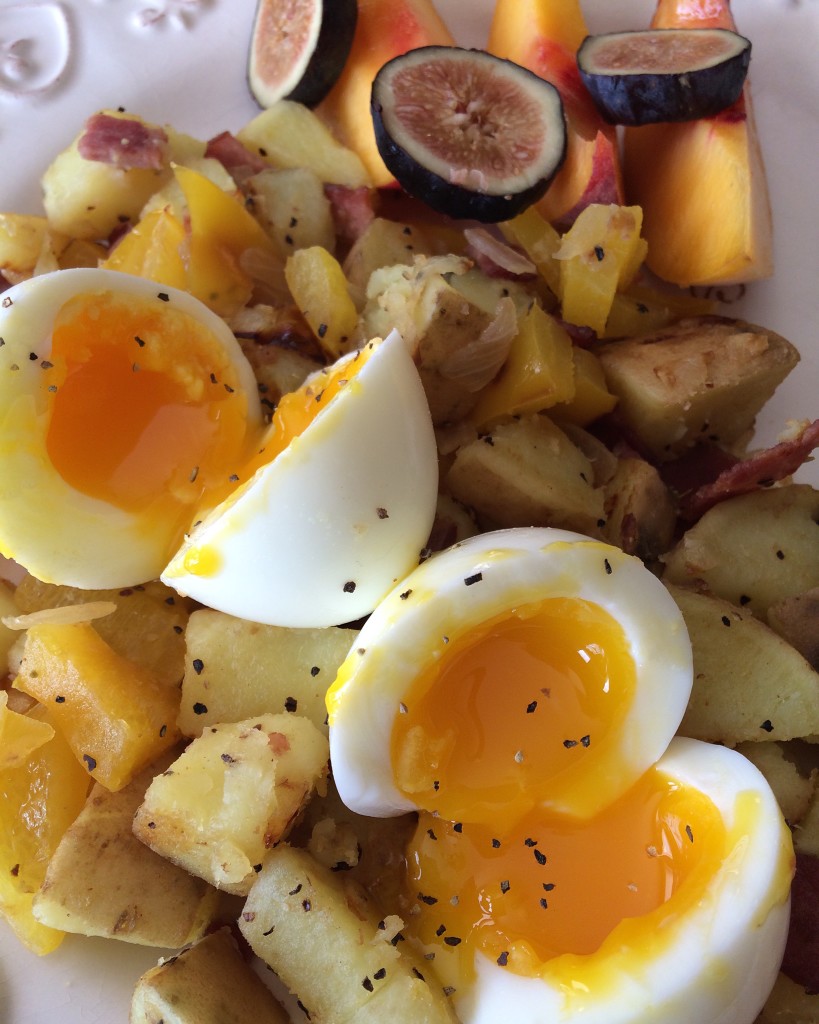 Lunch – 5 SP
Leftover Blackened Salmon Caesar from the weekend. Salmon, Romaine and 1 tsp Caesar Dressing.
As I was walking to the trash can, I realized that I didn't take a picture, so I snapped this. You know what Salmon looks like though, right? 🙂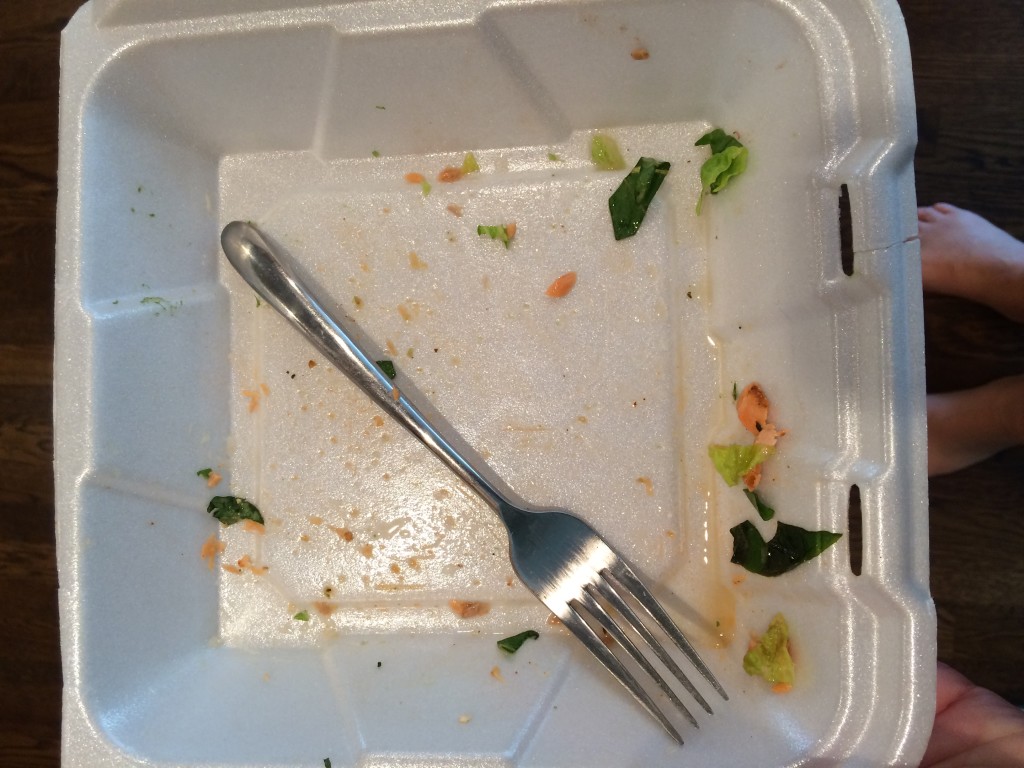 Dinner – 15 SP
Grilled Flank Steak Salad – Wine
I used this Flank Steak Marinade on my steak the day before and let it marinade overnight. I use Trina's Creamy Garlic Vinaigrette Dressing. For last nights salad, I just started pulling things out of the fridge that sounded good on a steak salad.
Leftover variety of Tiny Potatoes, leftover grilled Asparagus, Avocado. Tomatoes.
These are my 2016 Goals
Make time each week to Meal Plan
Drink 100 ounces of water each day
Exercise 5 days a week
Three Meals and One Snack, Daily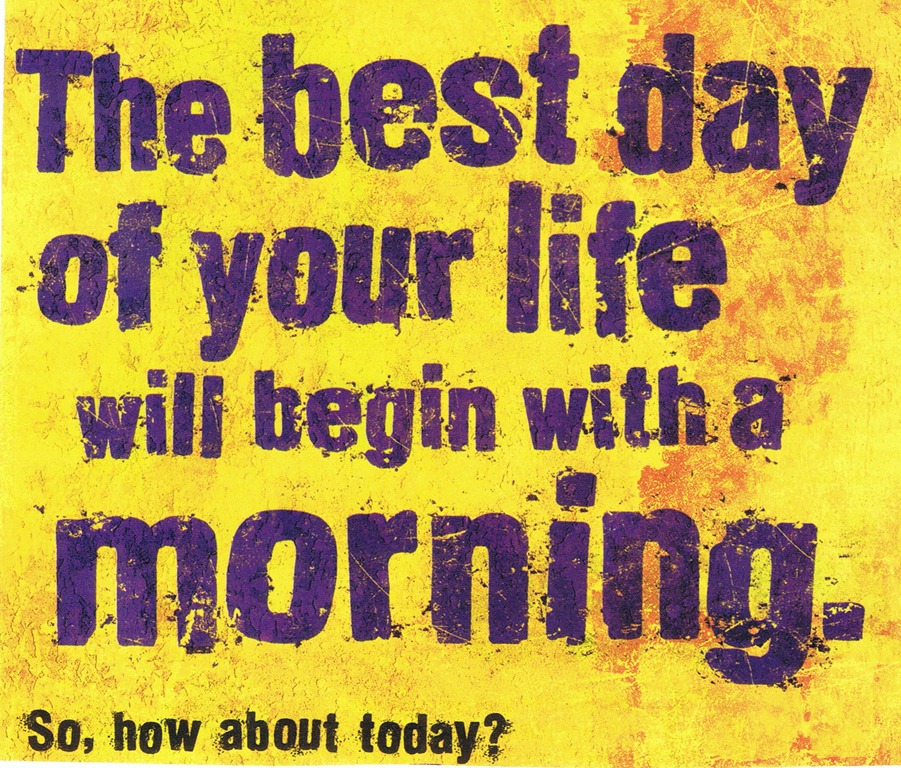 "love the life you live, live the life you love"