Goals
Yeah, I guess that I'm a bit behind on the calendar. Towards the end of August, I wrote in one of my blog post that I was pondering Walking 100 Miles in September, but that I had decided to switch things up a bit and now I was thinking about 30 Days of Yoga. Well, somewhere around the middle of the day on September 2nd, it dawned on me that it was September!! Where in the heck does the time go you guys???
I do have one trip this month, so I think in the back of my mind I was curious as to if I would do Yoga while out of town for four days. I guess that I put my Yoga goals in the back of my mind.
Here is my plan…..
15 Day Yoga Challenge.
I will do Yoga everyday (in the classroom, or at home) for 15 days, for the second half of the month of September.
At least, I now have a plan.
Girlfriends and 50!
I am leaving Thursday morning for a long weekend with some of my high school girlfriends. We are headed to the beach in North Carolina. We took this trip two years ago, and had hoped to make it an annual trip, but it just didn't happen last year. You can read about our trip two years ago in this post, The Beach House, if you'd like. It was a great trip with these girls. I am so excited for this weekend. Long chats on the beach, walks on the beach, a little Yoga and we are even going to give Paddle Boarding a go this year!
I'm calling this trip…."Fifty Feels Fabulous!" Two of these girls will be 50 this month, me in November and one in March. We're celebrating!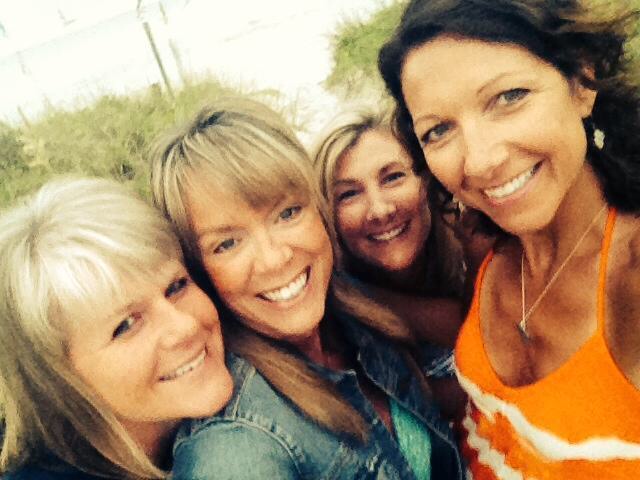 Happiness!
Look what I found at Target! This makes me very happy. So happy in fact, that I just had to tell you about it! That is all.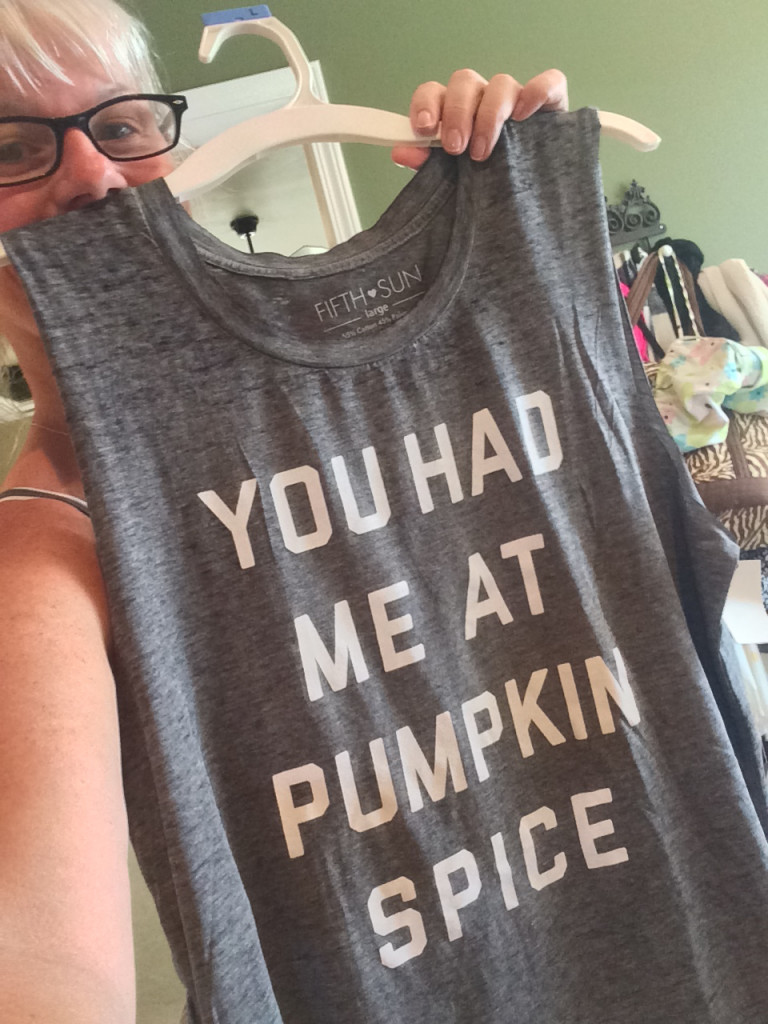 Food Prep
I did a little food prep yesterday afternoon.
I made some Roasted Butternut Squash on one baking sheet, and on another baking sheet, I roasted some Brussels Sprouts, Sweet Onion, Baby Carrots and a Sweet Potato. I cooked up a variety of beans that I bought at the City Market this weekend in a skillet with a little Butter infused Olive Oil and a tad of Bacon Fat and onions. While the veggies were cooking in the oven and on the stove, I grilled a couple of Chicken Breast and several Turkey Burgers. I bought the Butternut Squash pre-cut, and the other veggies I cut into large pieces to make things move along quickly.
I was able to cook all of this up in about an hour and a half. Not too bad considering the time it will save in the kitchen for the next several meals.
Mike should have plenty to eat on for a few days. Don'tcha think??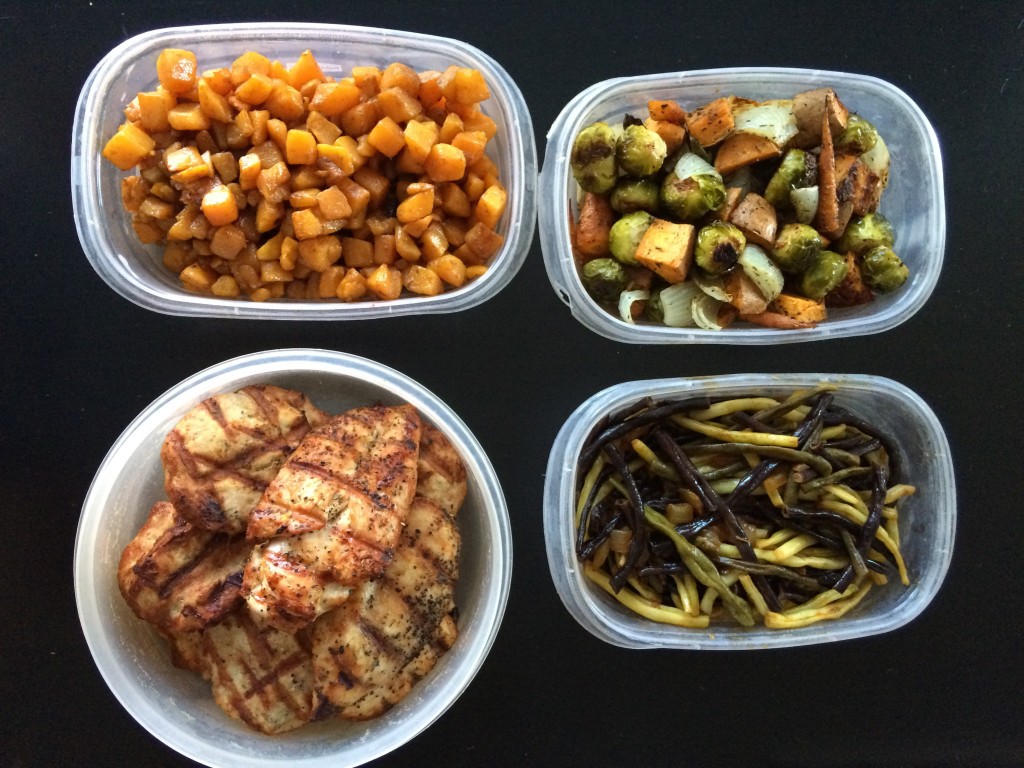 I made it to a Hot Yoga class last night at 6:30, and it was HOT HOT HOT in that classroom!
Yesterday was a pretty darned good day. I hope that it was for you too!
I didn't eat very many points?? I feel like I ate a lot of food yesterday, but it wasn't until I was writing my blog that I realized how few points I ate! I ate a lot of protein and lots of veggies. I like to eat all, or at least MOST of my points! Ahhhh…..I feel short changed!! lol
Here are yesterday's eats…
Breakfast – 3 SP
Open Faced Egg White Omelette with one piece cooked Bacon, crumbled, Avocado and some leftover Grilled Asparagus and Peppers from the weekend. A Peach on the side with a sprinkle of Cinnamon.
Lunch – 6 SP
Mixed Greens, Vinaigrette, Leftover Grilled Chicken, Red Bell Peppers and Red Onions (all from the weekends Kabobs), a few Tiny Potatoes and a few small and extremely juicy Tomatoes! This salad was full of color and tasted great!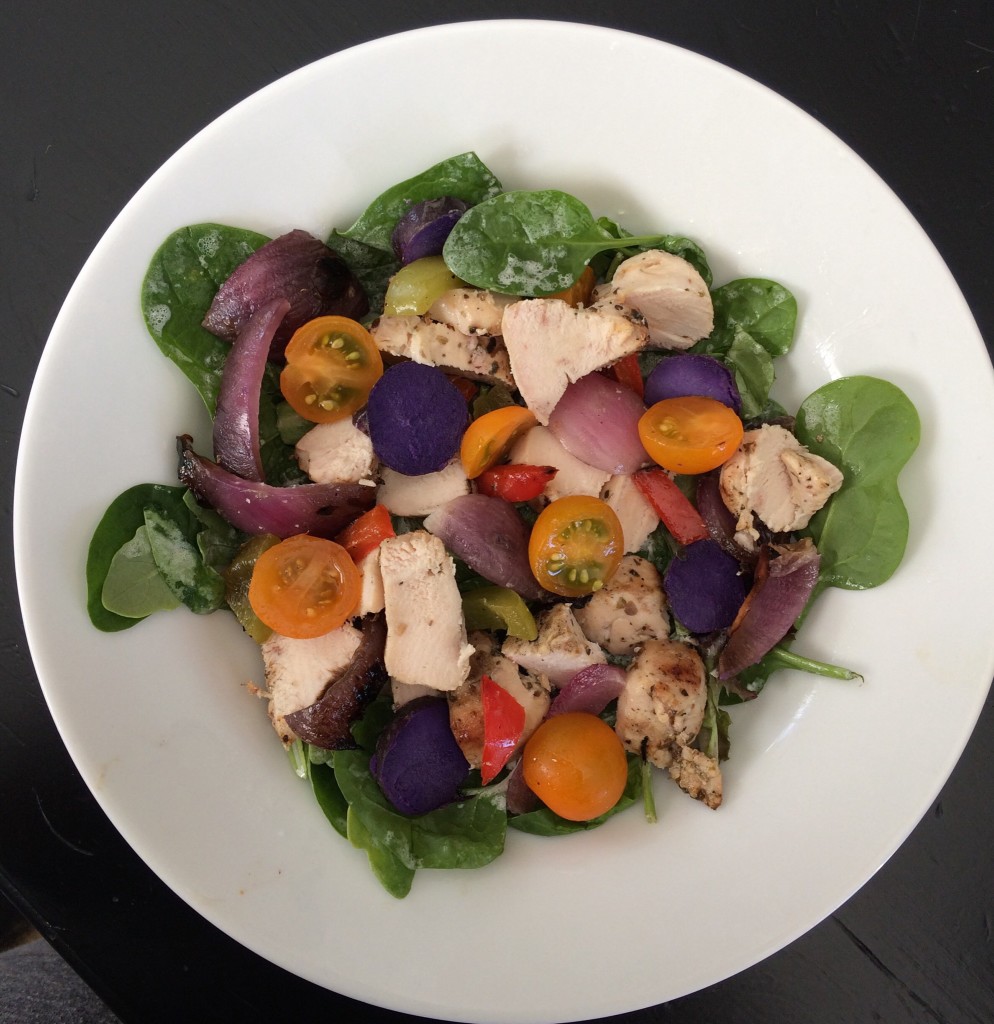 Afternoon Meal – 6 SP
Un-Pictured Grilled Turkey Burger Patty, Banana with 2 tsp Almond Butter
Dinner – 6 SP
After Yoga, I was starving, and it was nice to have a fridge full of cooked food that I could just heat up!
Grilled Chicken, Roasted Butternut Squash and Beans. Un-pictured bowl of Strawberries!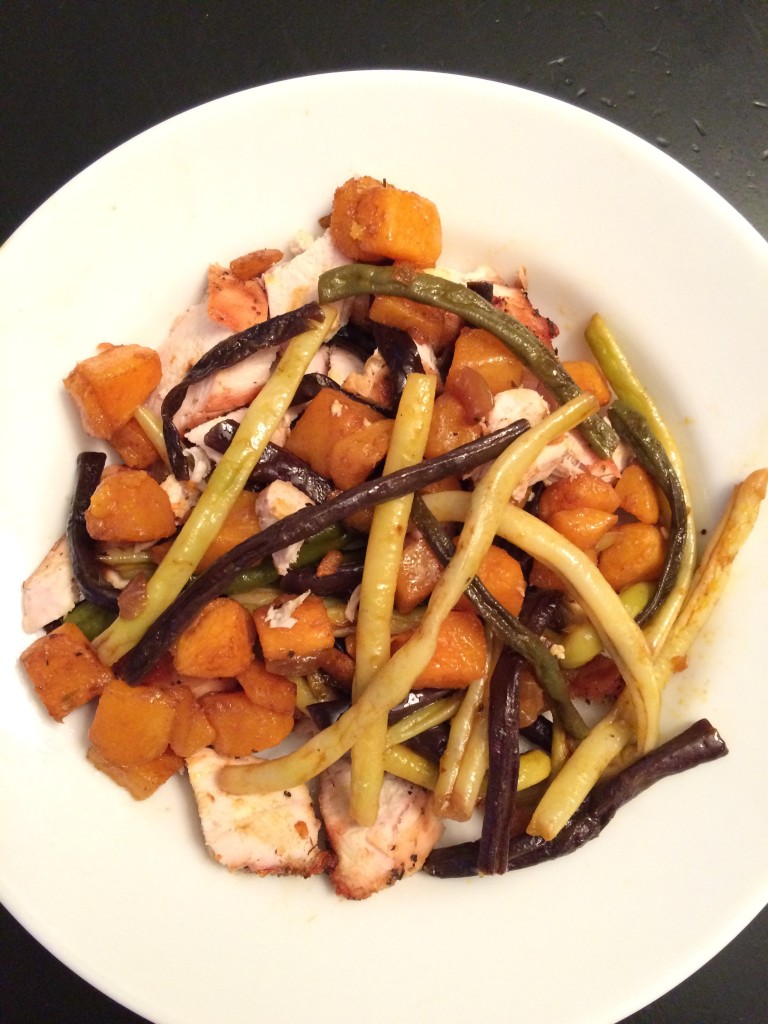 These are my 2016 Goals
Make time each week to Meal Plan
Drink 100 ounces of water each day
Exercise 5 days a week
Three Meals and One Snack, Daily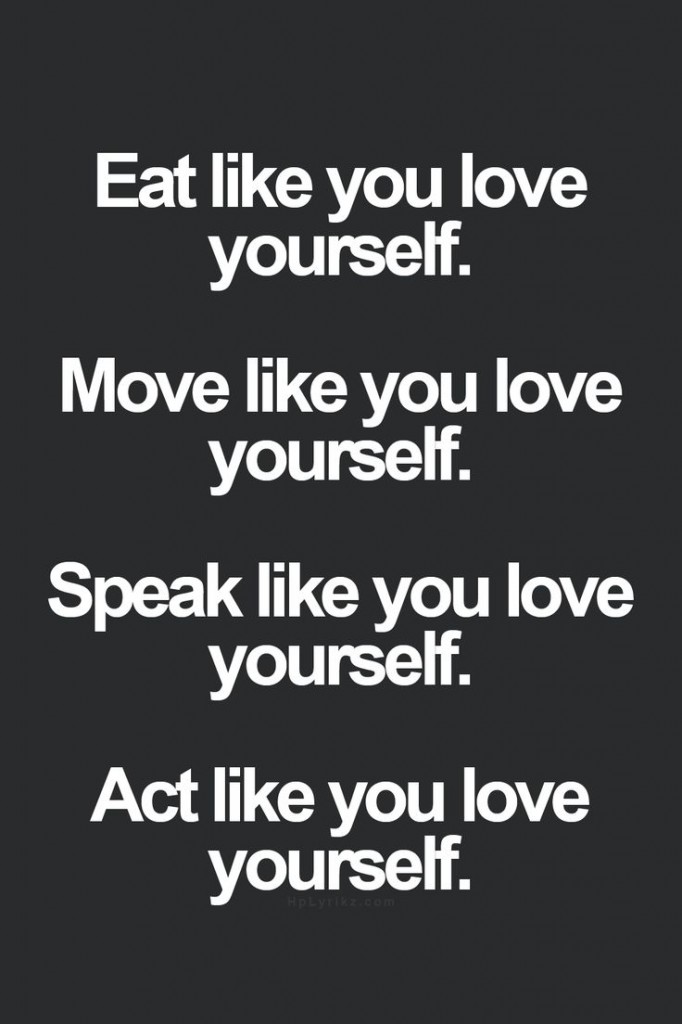 "love the life you live, live the life you love"