I hope everyone had a Happy and Healthy week??
I've been trying to establish some sort of a routine over here. It took me three days to get to the grocery store, so we ate out a lot more than I would have liked, but I kept my food choices in check and drank lots of water.
Parade
Wednesday after working the food truck, I went to my girlfriends house in my hubs new toy. We had a parade to drive in! Her daughter was nominated for Homecoming Queen and they were in need of a convertible. I can see how Mike's new toy will come in super handy on occasion. I love a parade, so I had a blast!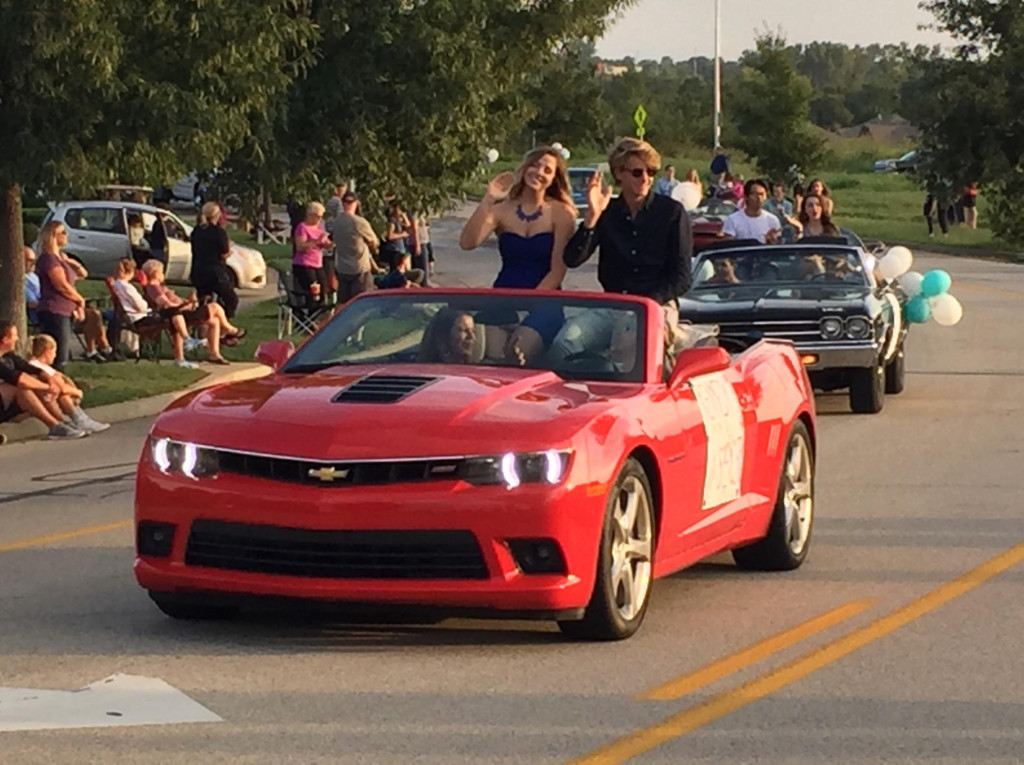 Concert
Thursday morning I worked at two WW meetings, and I am even more certain now of how much I am going to love this job and connecting with WW members!
Thursday night, Mike and I were off to a concert with our friends, Ashli and Ryan. Meet Ashli.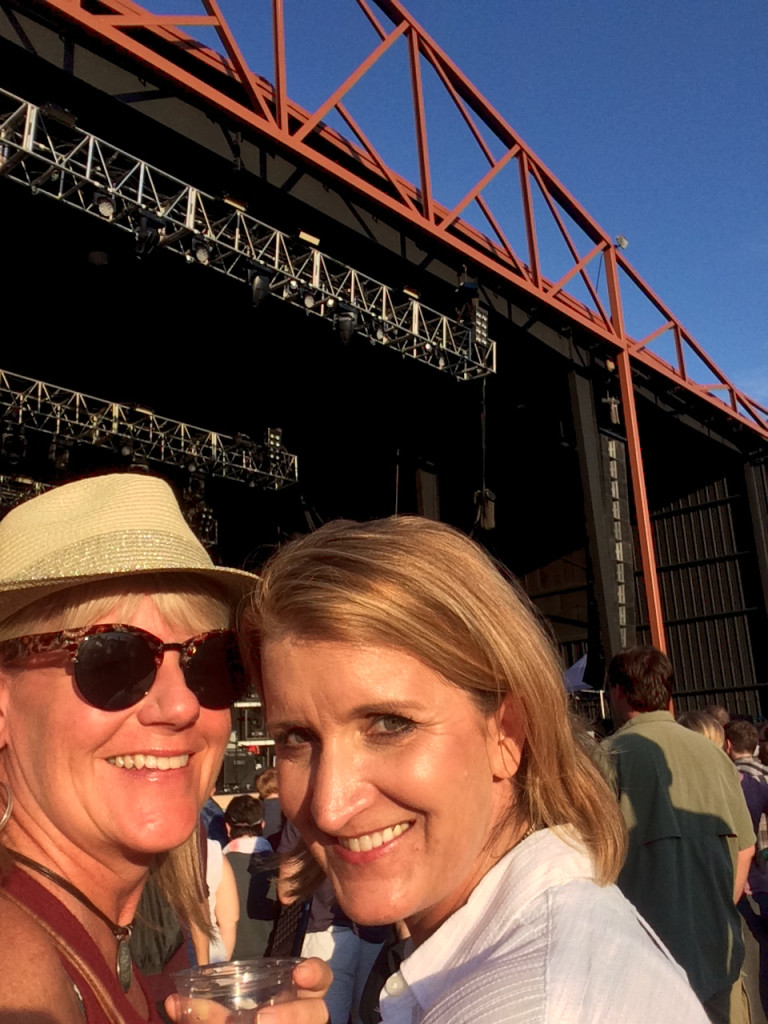 We were going to see The Greeting Committee. Check em out!
The lead singer, Addie Sartino, grew up in our neighborhood and is on her way to Rock Start Status with her band. Such a talented kid and so sweet! These kids (I think they are 18, 19 and 20?) write their own songs! I'm always so impressed by young talent. This is Addie.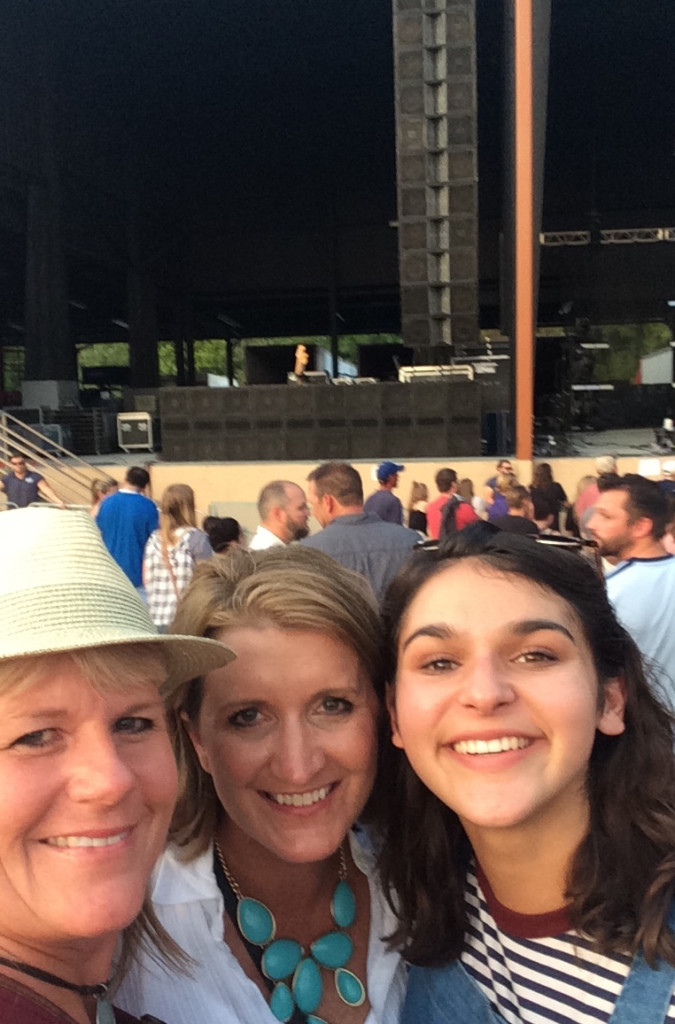 The concert was awesome!
I may have yelled "Go Addie!!" really loud after her first song, which drew the attention of a young couple standing beside us as we rocked out in the pit. They came over and asked us if we knew Addie. They had heard her song, Hands Down, on the radio and had it played at their wedding recently.
Long story short (I swear), Addie came down to meet them, hug them both, and sign the CD that they had just purchased at the concert. What a fun night!
Shopping
Friday, I had no place in particular that I had to be at any certain time, which meant that I finally got to go to my Friday morning WW meeting. I miss attending meetings, and I've been out of town or working, so I've missed several. It was great to see my WW buddies and it was great to sit in a meeting as a member.
I am so happy to be surrounding myself with WW so often during the week. I know that this will be one more tool in my life that will help me to maintain a healthy weight and live a healthy life.
After the meeting, a little shopping. I need work clothes!!
Yoga Challenge
If you read regularly, you might remember that I planned "15 Days of Yoga" for myself for the second half of September. On September 16th, yesterday, I should have started. Well, I didn't. I decided, no biggie, I would start today, and extend my plan to October 1st to make certain to get in my 15 days.
Last night, my back did it's thing that it did about six weeks ago. I was rolling over in bed and BAM!!! What the……??? I took a muscle relaxer immediately and remained calm. I slept great, no pain, got out of bed this morning, sorted laundry, unloaded the dishwasher and got dressed for 8:00 am Yoga class. No problem.
I drove to Yoga, rolled out my mat on the floor. No problem. While waiting on class to start, I bent over to pick up my water and take a drink. BAM!!! I gave the class a 15 minute try, then walked out humped over.
Geeeshhhh. Hopefully this is a one day thing, and not an entire week like last time.
Here are a few of the foods that I have had over the last few days.
Happy Saturday Peeps!!
My Breakfast Fav. Sweet Potato Hash topped with Eggs.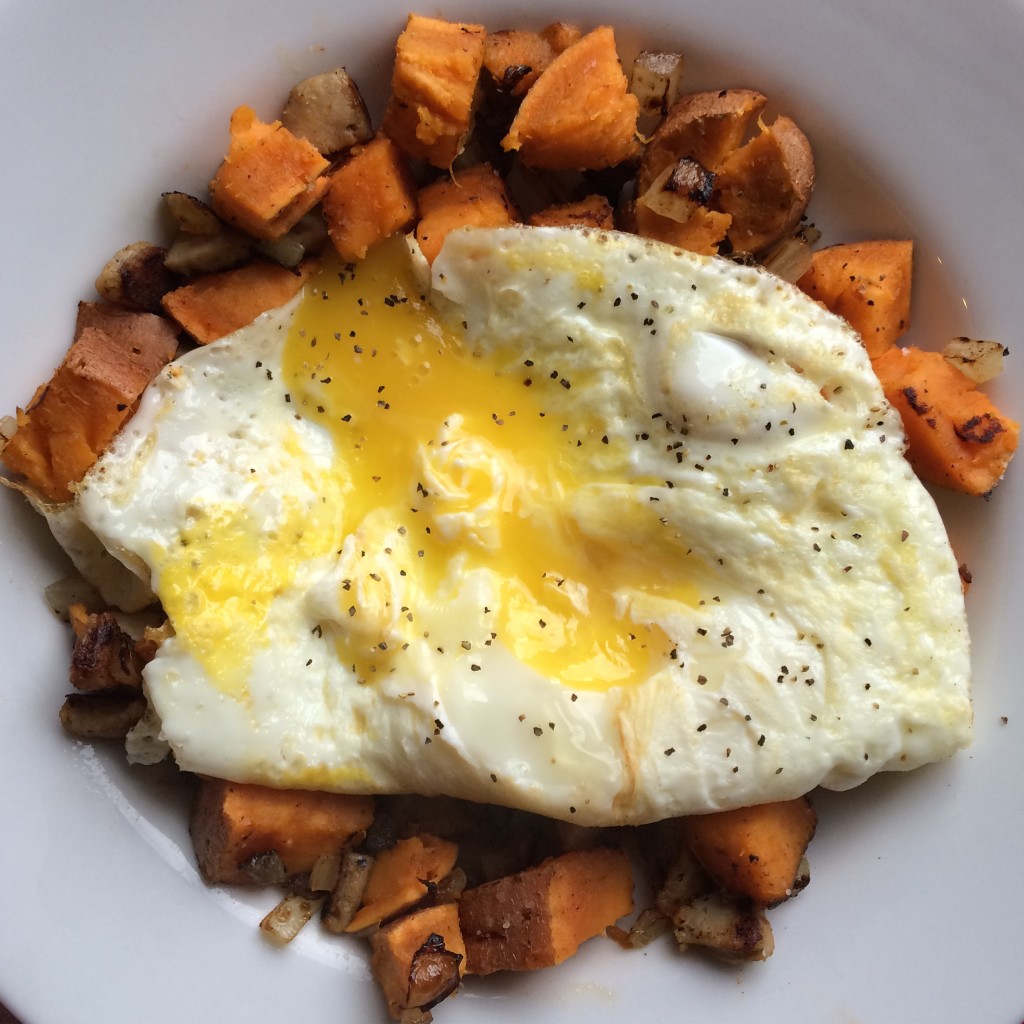 Oatmeal topped with a diced Apple and Cinnamon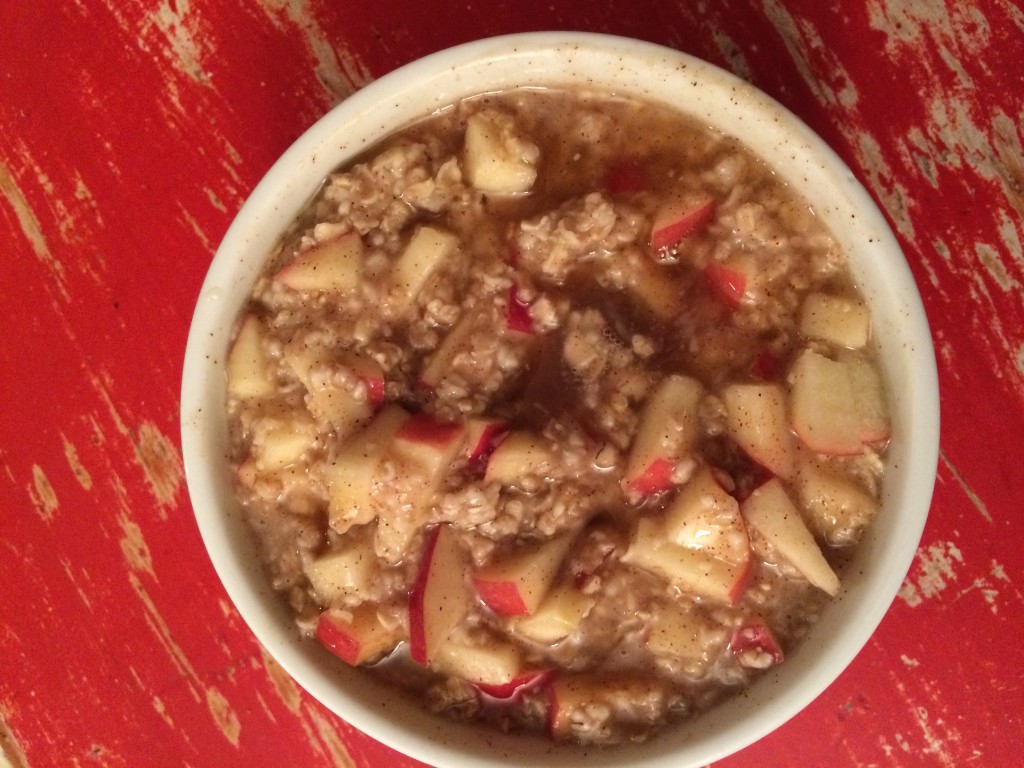 My second meal of the week at First Watch. Butternut Squash Frittata (Egg Whites, Light on the Cheese) with a Mixed Greens Salad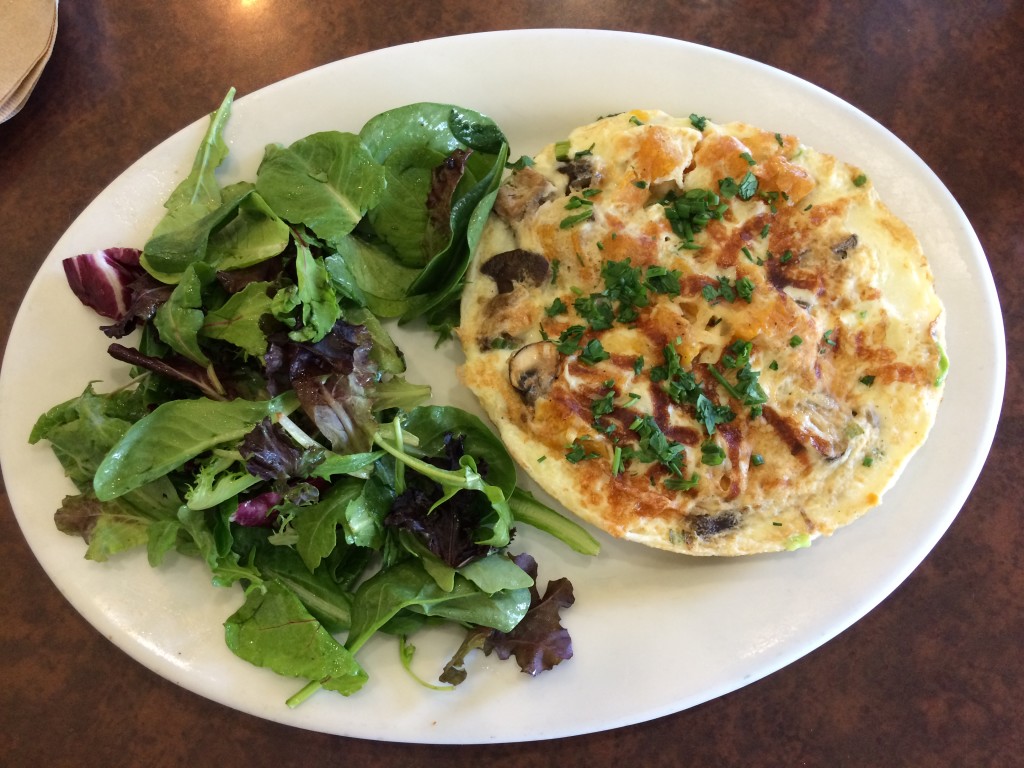 I whipped up this Shepherds(ish) Pie so we could have a healthy dinner before rushing out the door to the concert on Thursday.
I bought precut onions, celery and carrots at Trader Joe's and topped it all off with Whipped Cauliflower for a quick and tasty Low SmartPoints dinner!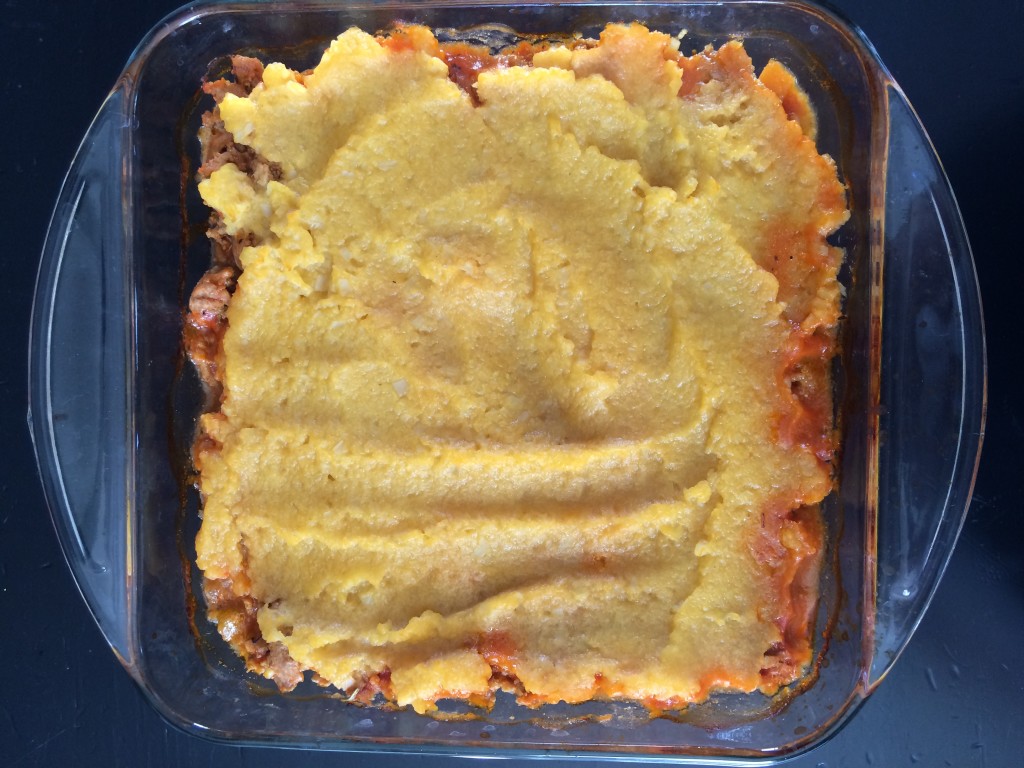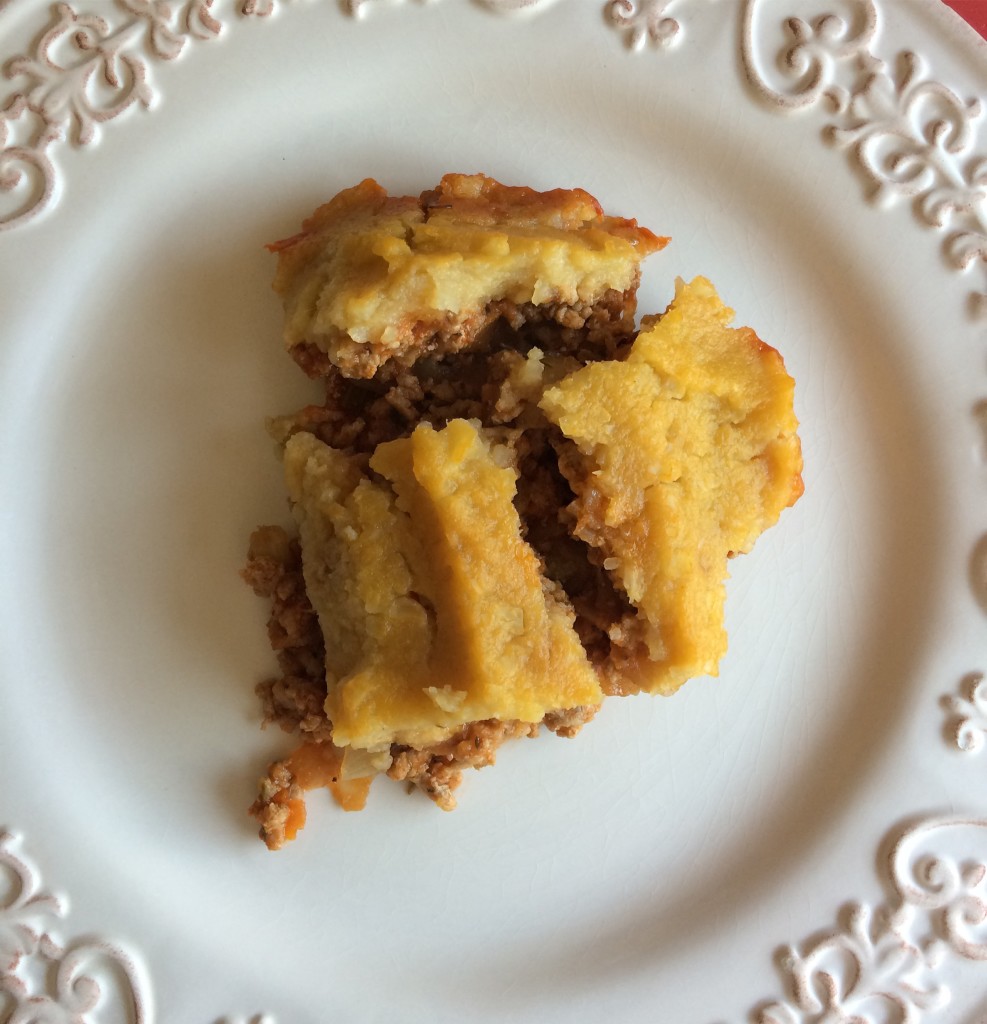 I found myself back at First Watch at 1:00 pm on Friday. (Third time for the week!) The only thing that I'd had to eat so far was a Banana at about 7:00 am before my WW meeting. I was starving.
I ordered the Butternut Squash Frittata again, (Egg Whites only and no Cheese), with a side of potatoes (instead of the mixed green salad that it comes with), AND a cup of Soup! It was rainy and a tad chilly, and I just wanted some warm comfort food.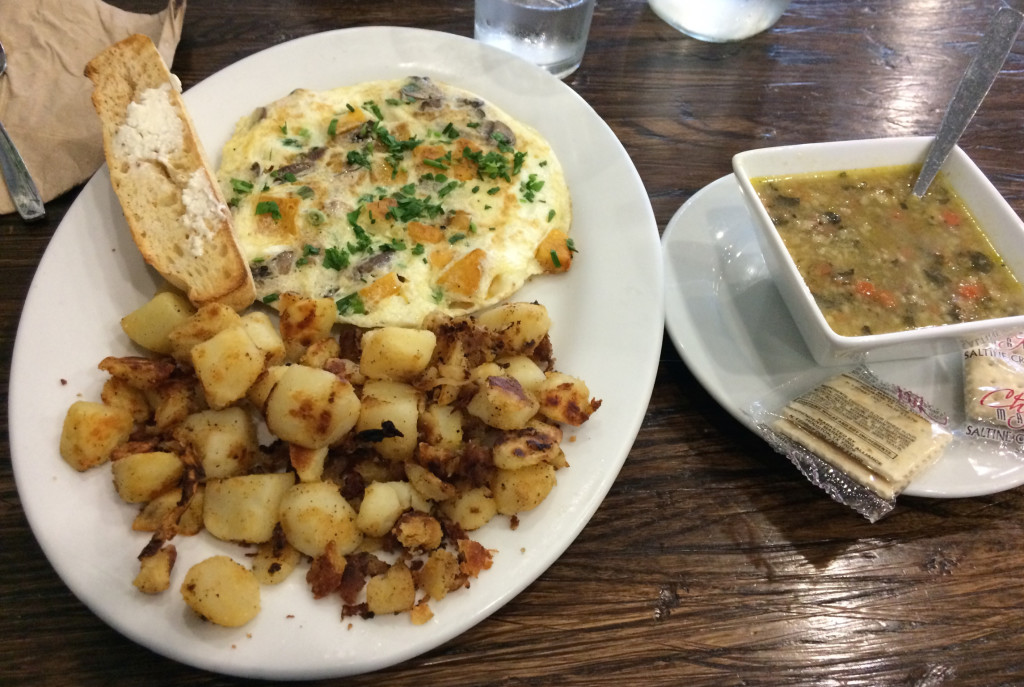 I split the potatoes in half first thing. Not that long ago, I never would have walked away from potatoes or bread on my plate. Non Scale Victory, doing it's thing here! Oh, and just a few bites of that soup warmed me up, so I left it too.
I spent too much money, but I left satiated and happy, and I walked away from all of this food.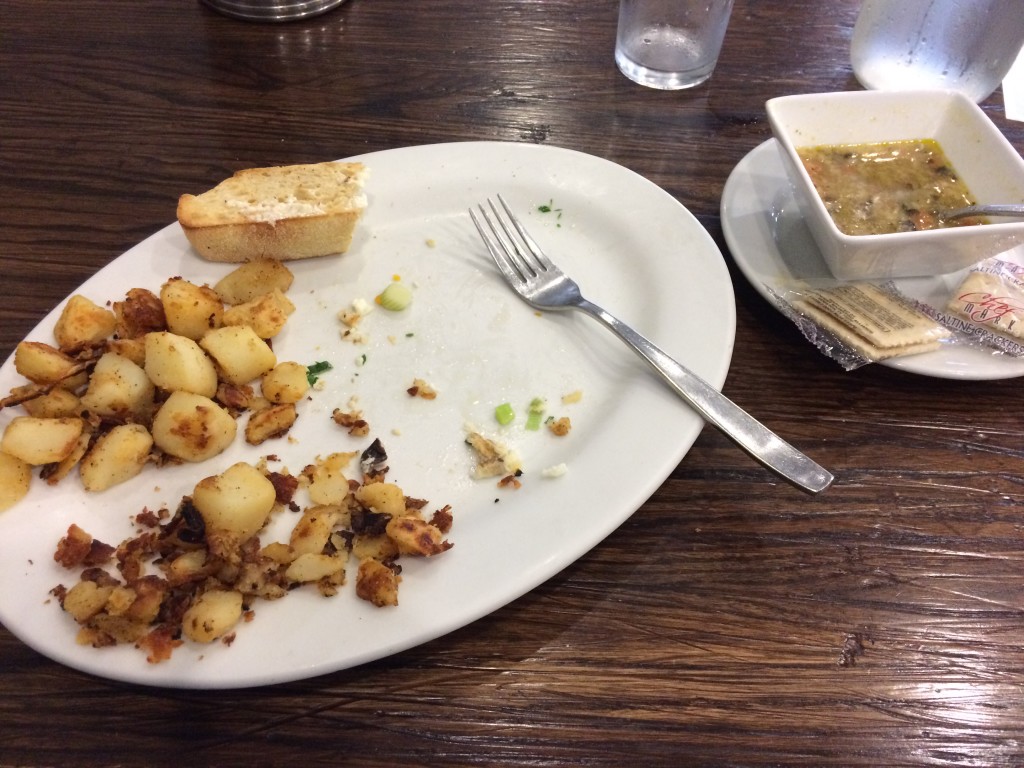 Nice little treat on a rainy afternoon. Hot Tea and a Pear with 1 tsp Almond Butter and a sprinkle of Cinnamon.
1 SmartPoints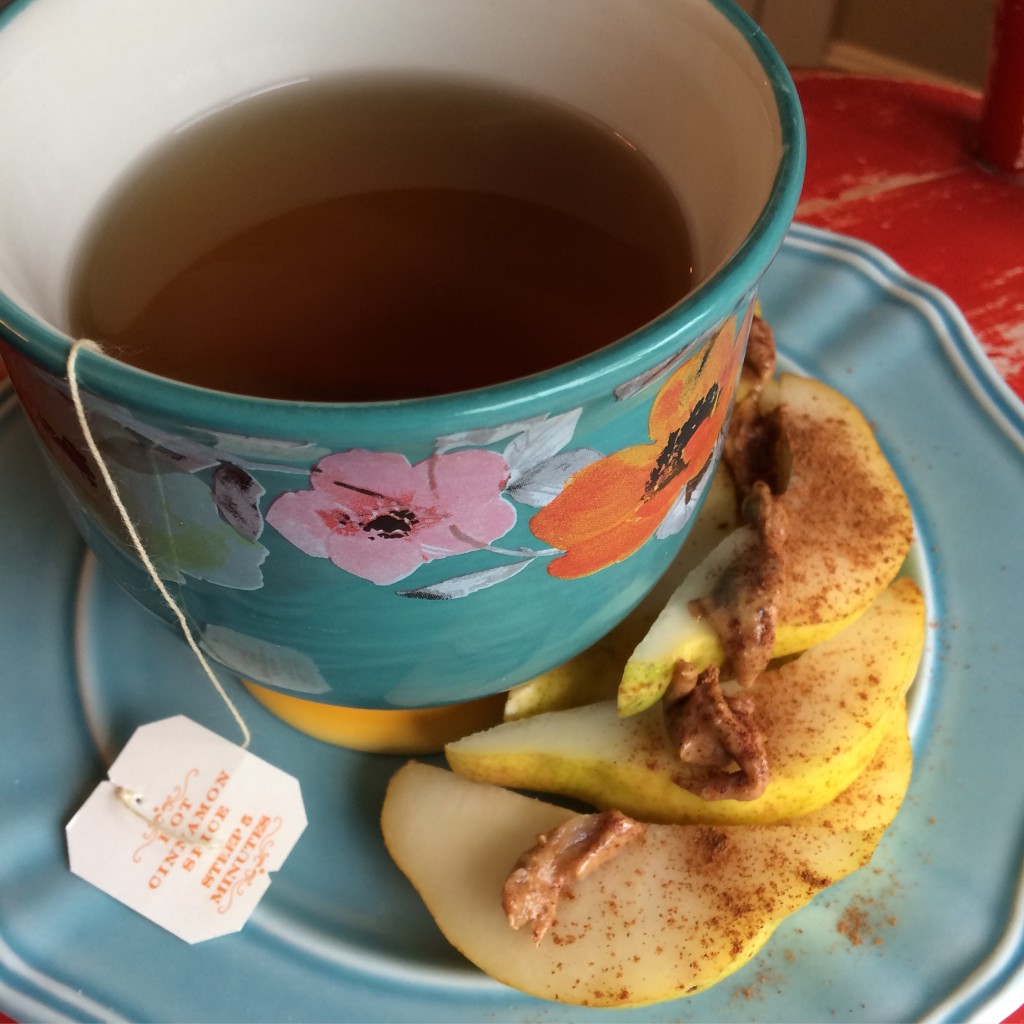 Have a great weekend!
These are my 2016 Goals
Make time each week to Meal Plan
Drink 100 ounces of water each day
Exercise 5 days a week
Three Meals and One Snack, Daily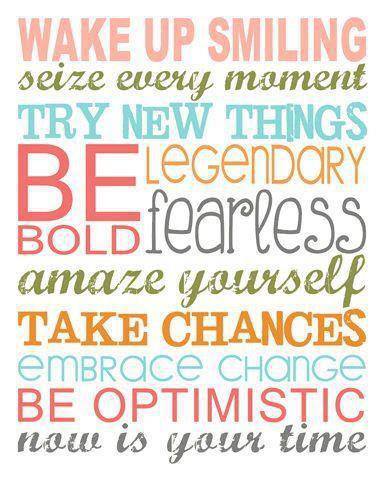 "love the life you live, live the life you love"