First things first. I went to Yoga yesterday morning. I took things slow, and my back was kind to me. However, off and on throughout the day, I felt weird twinges that left me wondering if my back is going to give me any problems this week. I really hope not. I have a Yoga challenge that I gotta complete!!
Family Day
I've been trying to have all of our kids and grandkids over at least once a month this year. It just doesn't work out every month. Yesterday, we were all able to get together and as always, it was a fun filled afternoon of chats, playtime and food. Our parents were even able to make it, so we had a houseful! Fifteen people to be exact! You guys…..our family is growing!
Grand Baby number Five is in this little tummy!! I am so happy for Jake and Jordan and so excited to meet Grand Baby number five in March!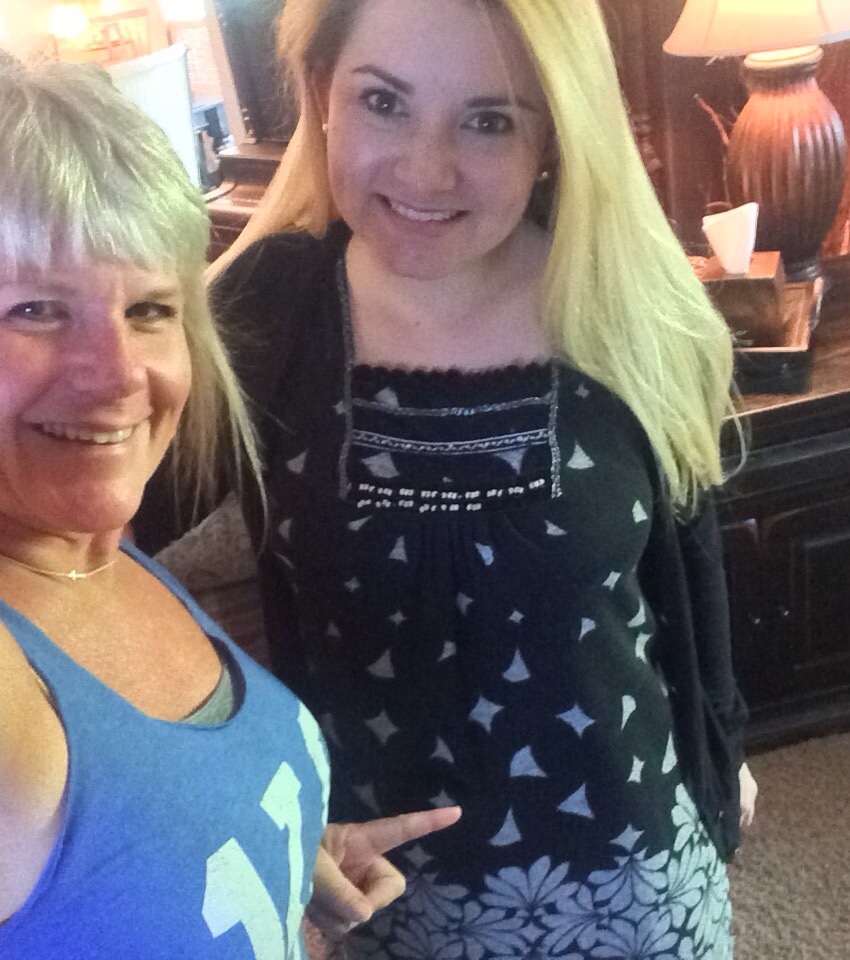 Grand Baby number four practicing her foosball skills yesterday…..loving life.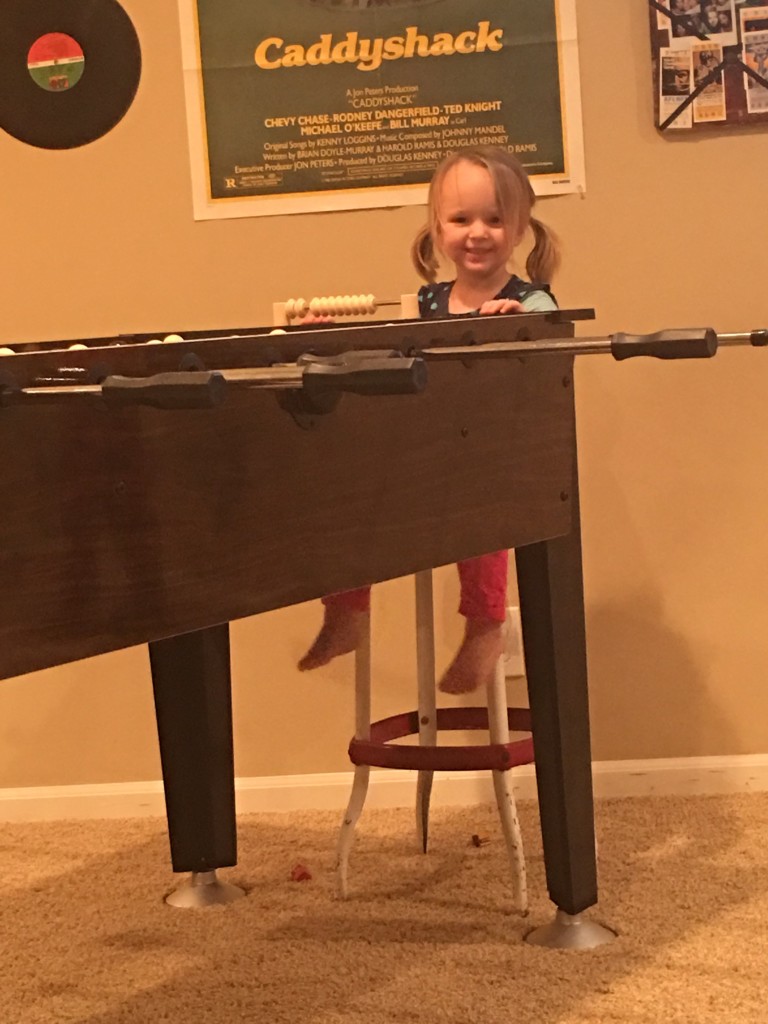 I was more into cooking and playing and chatting yesterday than I was taking pictures, so I don't have many.
I cooked up a Pork Shoulder for sandwiches. This crockpot was filled almost to the top. The fam seemed to love the pork, and here is what is left.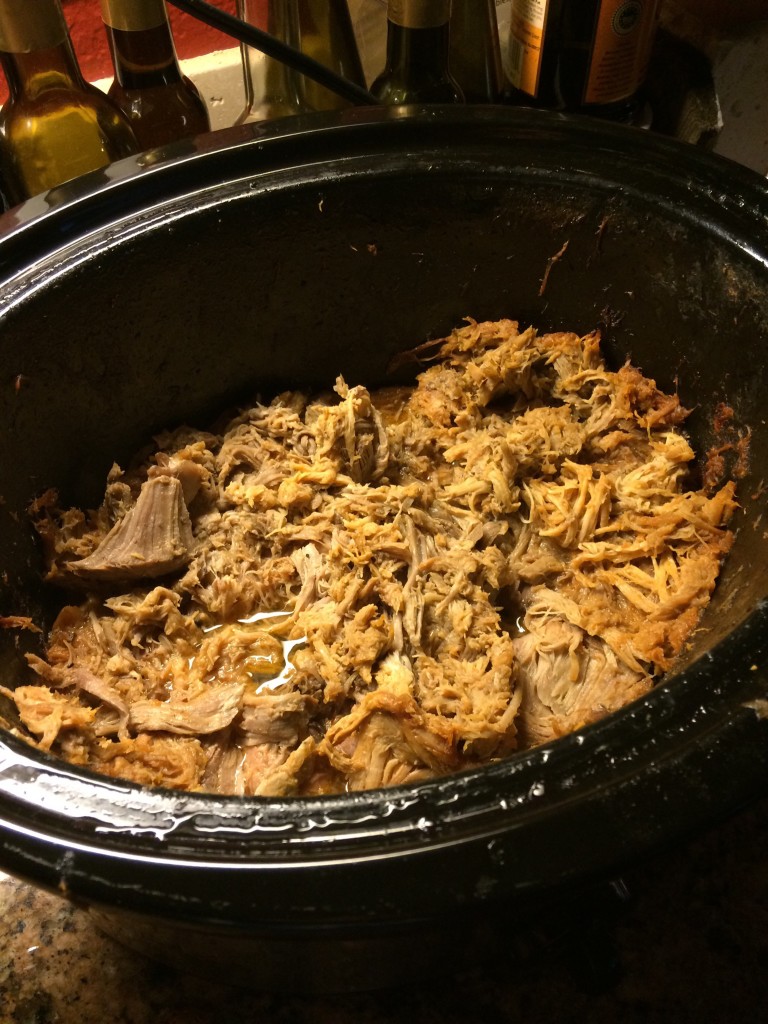 I had a variety of buns for everyone to chose from, but the King's Hawaiian Dinner Rolls were my favorite for making Sliders.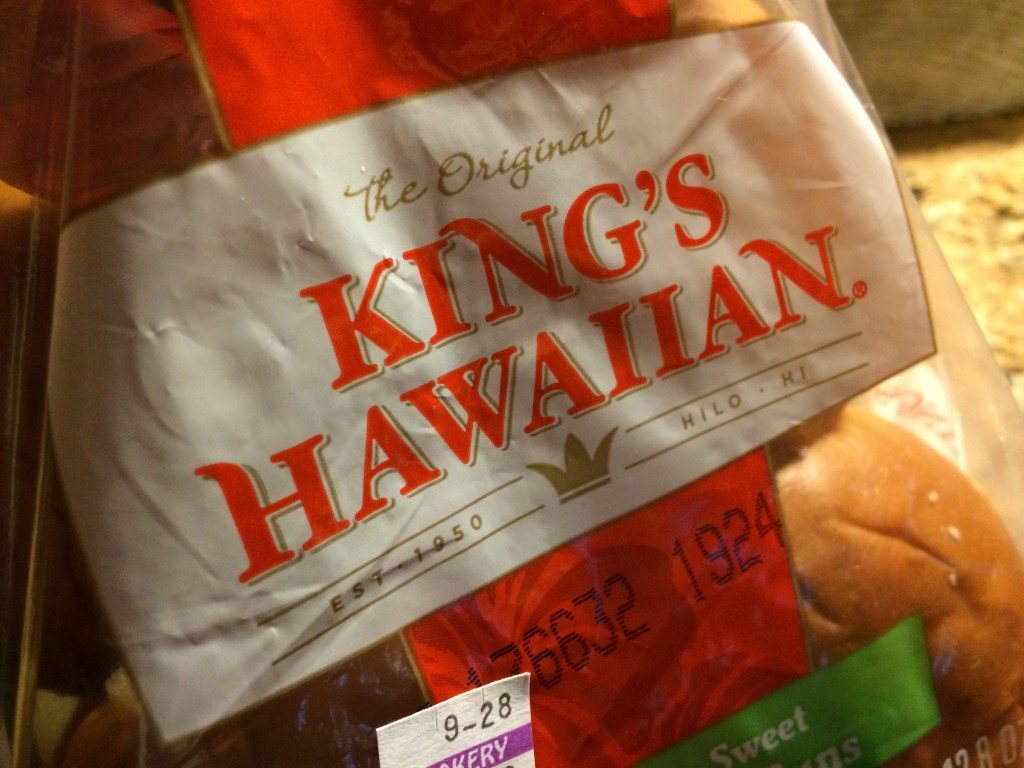 I made my favorite Fall Chopped Salad and I think that it was a hit too!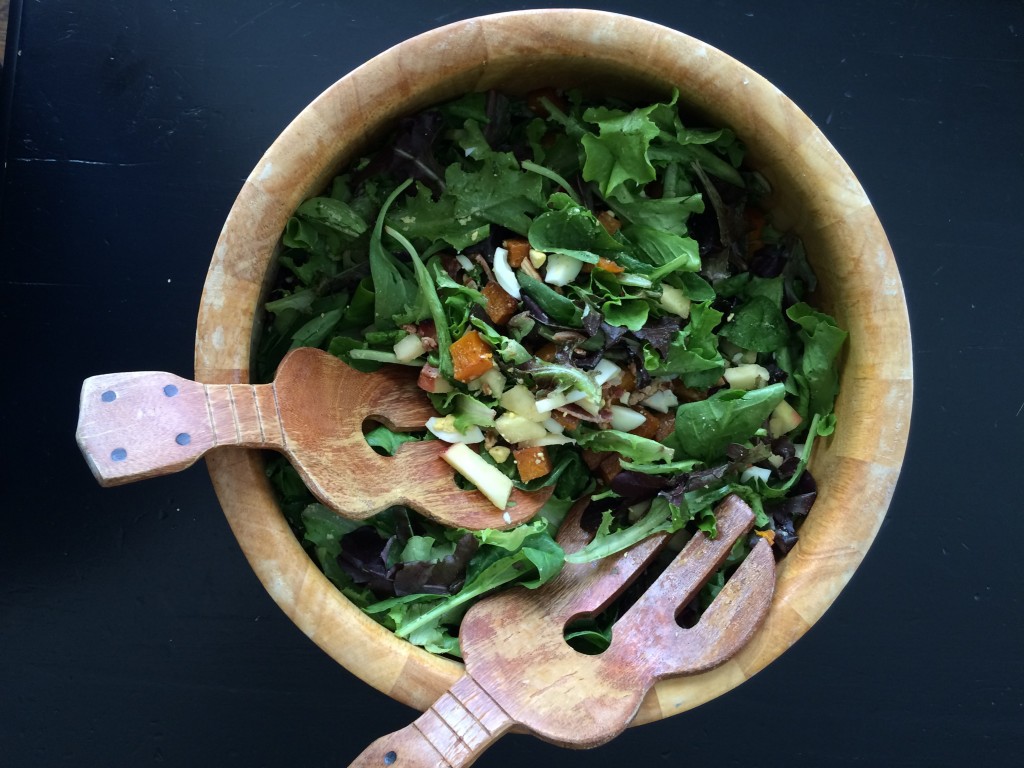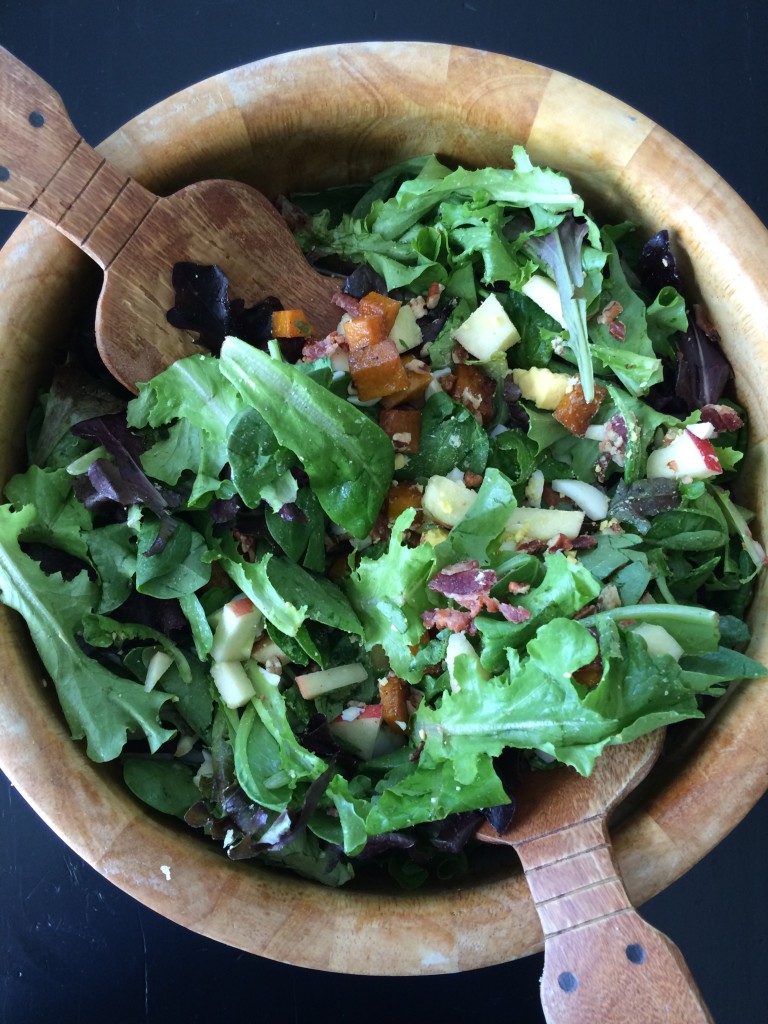 I also had a big fruit tray, a few raw veggies to snack on, chips and salsa and Cookies and Brownie Bites for dessert.
I ate more than I had planned on eating (grazing), and I will assume that I ate all of my weeklies. If my back cooperates, I should be able to get in Yoga daily, I plan to drink all of my water and stick to 30 SmartPoints a day for the rest of the week. I hope to be down on the scale when I weigh on Friday morning.
I hope you all had a wonderful weekend!
Here are yesterday's eats…..
Brunch – 10 SP
Scrambled Egg Whites, Pork Sausage, White Sweet Potatoes and Avocado Slices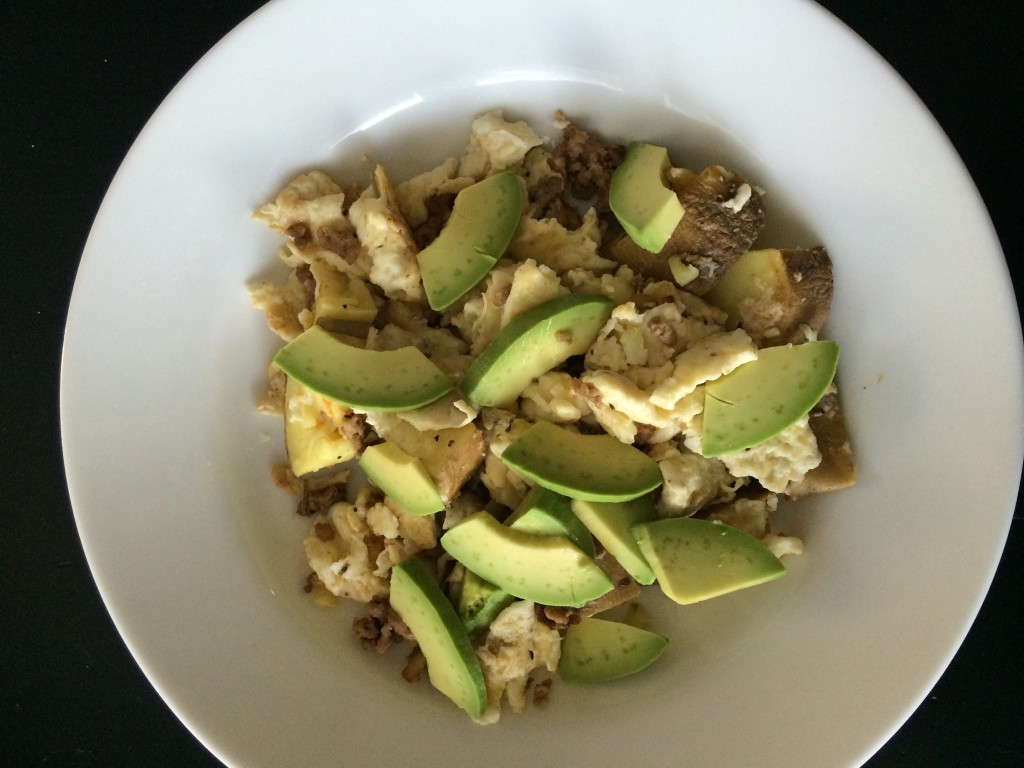 Dinner – ???
Fall Chopped Salad and Pork Sliders.
Un-Pictured…..Grazing on fruit, raw veggies, chips and salsa, and one cookie.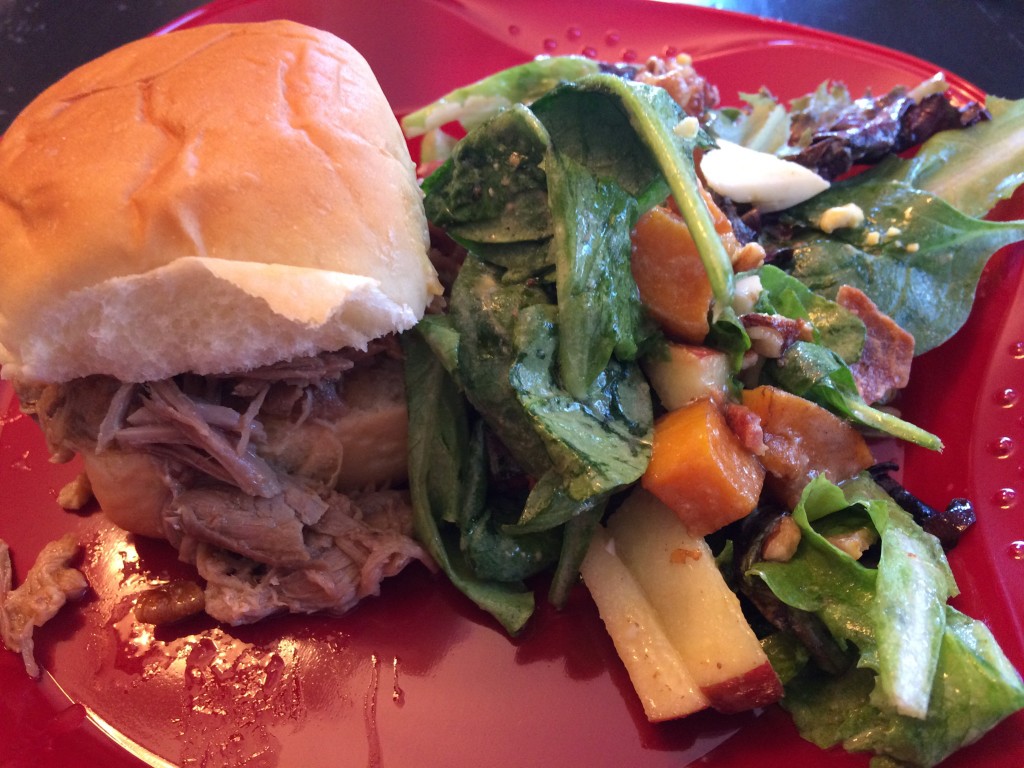 These are my 2016 Goals
Make time each week to Meal Plan
Drink 100 ounces of water each day
Exercise 5 days a week
Three Meals and One Snack, Daily
Are you setting fitness goals for yourself?
No matter what your activity level, make a goal, write it down, push yourself to accomplish that goal.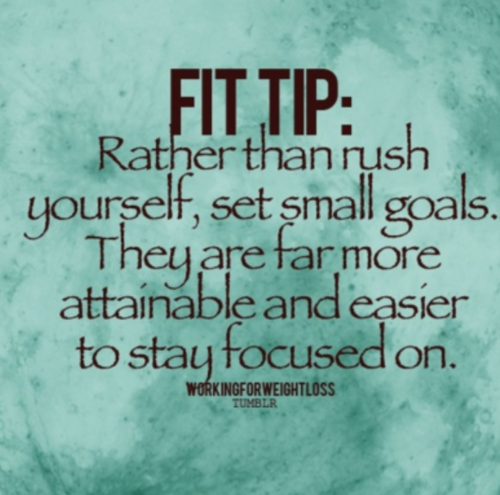 "love the life you live, live the life you love"