A New Doctor
I've been on the hunt for a new Family Physician. I think I found her yesterday! Yay!
I went in for my annual physical. I know there are a few additional Dr visits to schedule when turning 50, and I want to get them out of the way as soon as possible.
I had a fairly lengthy discussion with my (new and wonderful) doctor yesterday about my weight. I told her my story. She got the long story. The short story is….My goal weight with Weight Watchers is 160. I reached that goal in 2013. I have weighed 172 for the last two years or so and I feel great. Should I change my goal weight with Weight Watchers to 172, or should I try to get back to 160?
She asked me a lot of questions to help determine what a healthy weight for me would be. A few of her questions were….
What do you eat?
What exercise do you do?
How do you feel?
Are you comfortable weighing 172?
My resting heart rate is usually in the 60's. Yesterday is was 70 something.
My blood pressure is usually 110/65. Yesterday it was 104/70 something.
Both of those numbers are good.
She told me that as long as all of my lab work comes back with good results, she didn't see any reason why my current weight of 172 should be a problem or a health risk.
I went in this morning to do lab work, and now I'll just sit back and wait for the results.
I'll keep you posted!
15 Day Yoga Challenge
Last night, I did Yoga at home. Have you ever watched a Yoga Video on Youtube? I discovered Yoga with Adriene, and I think I'm really going to like Adriene. She has a large variety of Yoga Videos that you can watch for free on Youtube. If you are interested, click on the link and at least let her introduce herself. You might decide that you love Yoga! Maybe you already love Yoga, and you decide that you like a Yoga class at home once in a while?
In the early part of the video that I did yesterday, Yoga Camp Day 1 – I Accept, Adriene ask the viewer to say out loud, "I accept".
I don't mean to sound all corny or anything, but saying it inside my head, then hearing myself say the words out loud, made a huge difference. It took me back to the doctors office and discussing the fact that I may be at a healthy weight just the way that I am. Guys, it was a Zen moment.
Even if you don't do yoga, I would encourage you to find some quiet time, sit down, close your eyes, take a few deep cleansing breathes, and say out loud…."I accept. I accept me. I accept me as I am right now". It doesn't mean there is no room for improvement, but it does mean that you love yourself and you accept yourself that way that you are today, and we all should do that. I promise that if you do this, it will make you feel great!
Here are yesterday's eats….
Oh, and I ate too many points yesterday. I was fine until dinner. I met my niece out for Mexican. I had a plan, then I didn't follow through. I know that if I eat one chip, I'm screwed. I have no problem deciding to eat no chips. The problem was, I never made that decision. I got there first and they set the chips down in front of me. WHY DID THEY DO THAT???
Breakfast – 5 SP
A small serving of Chicken Salad and half Banana. Weird Breakfast, I know. I was in a hurry, and this Chicken salad needs to be eaten!!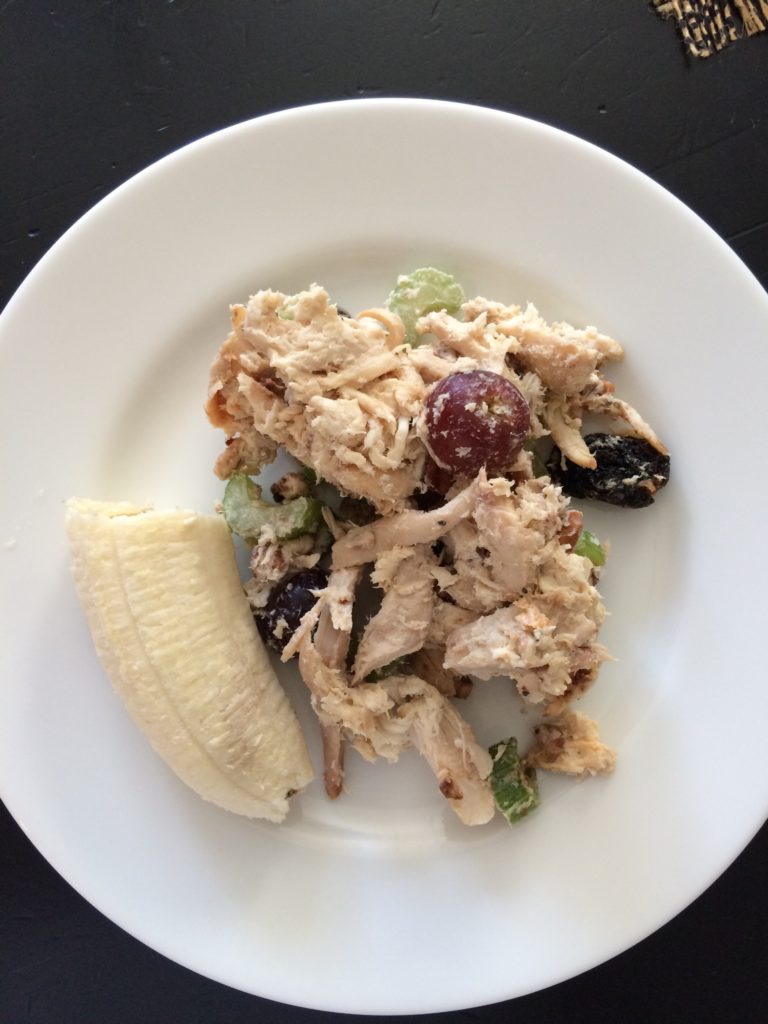 Lunch – 5 SP
I was on the go, so I ran into a grocery store for a small salad.
A few bites of Chicken, a few bites of Tuna Salad, Veggies, Beets and Fruit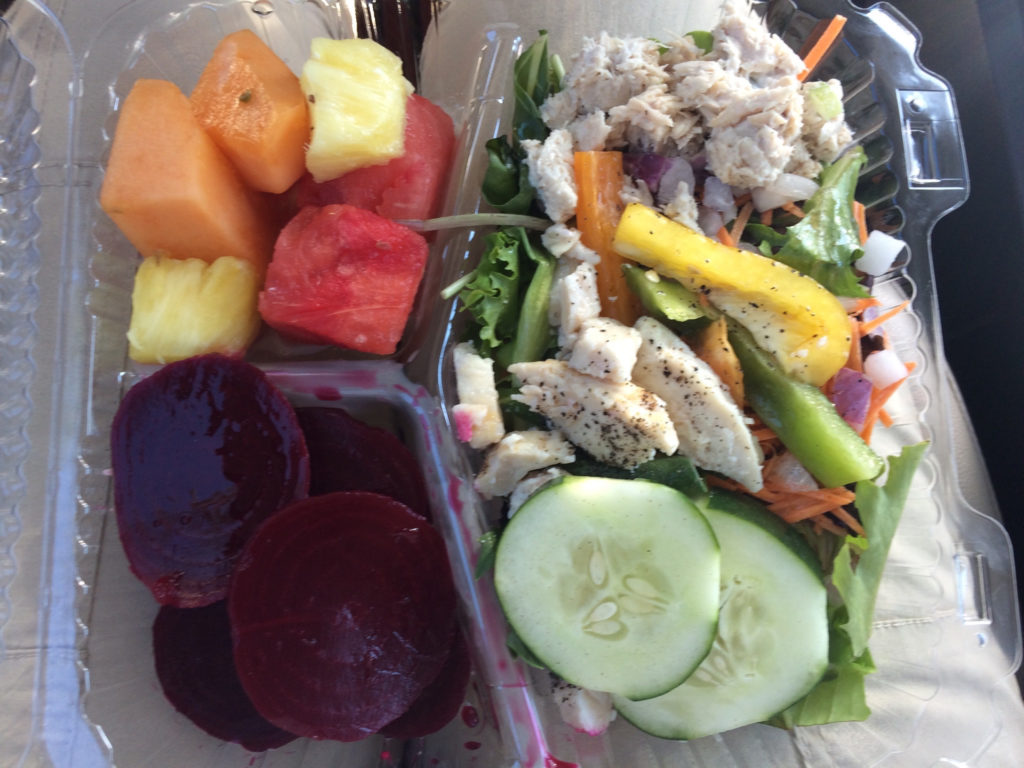 Afternoon Meal/Snack – 8 SP
We had a little Salad leftover from having the family over on Sunday. This was a perfect afternoon snack!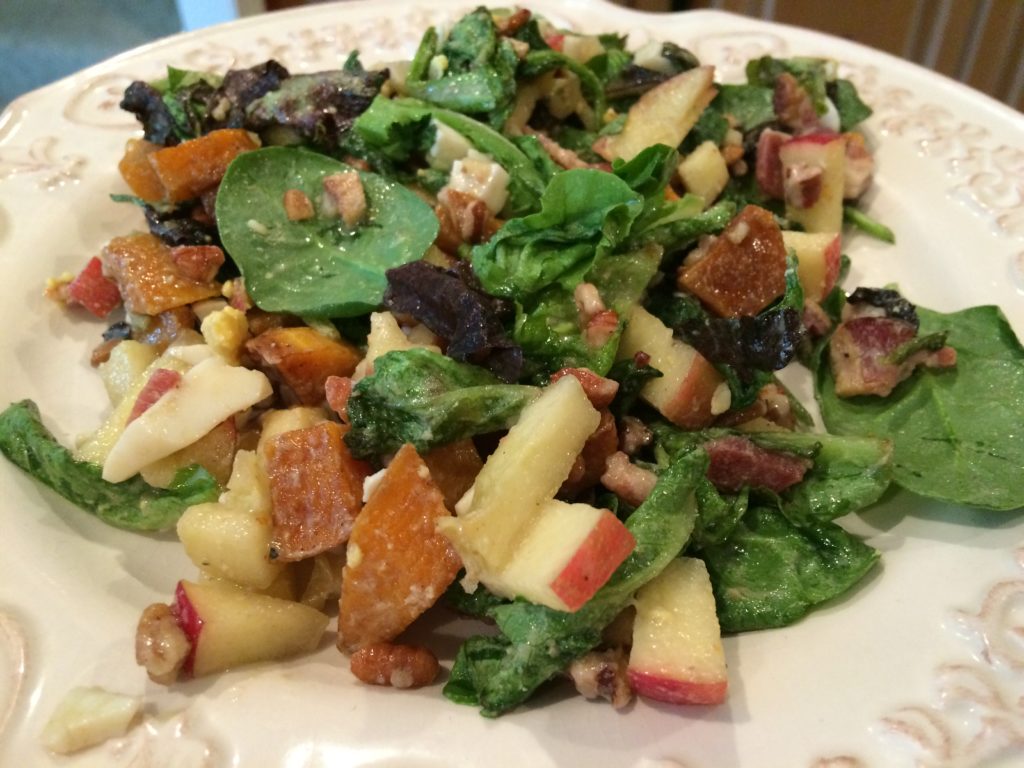 Dinner – 20 SP??
Chips, salsa and Guac, then I ordered Two Chicken Taco's. I dumped the cheese off and only ended up eating one corn tortilla.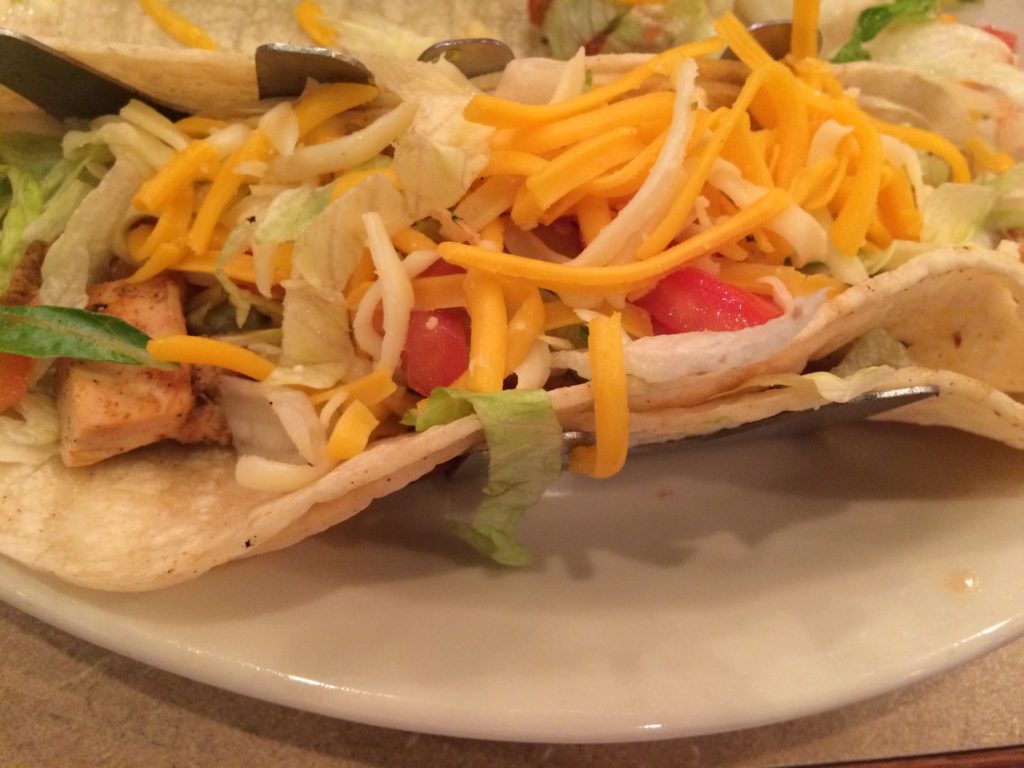 These are my 2016 Goals
Make time each week to Meal Plan
Drink 100 ounces of water each day
Exercise 5 days a week
Three Meals and One Snack, Daily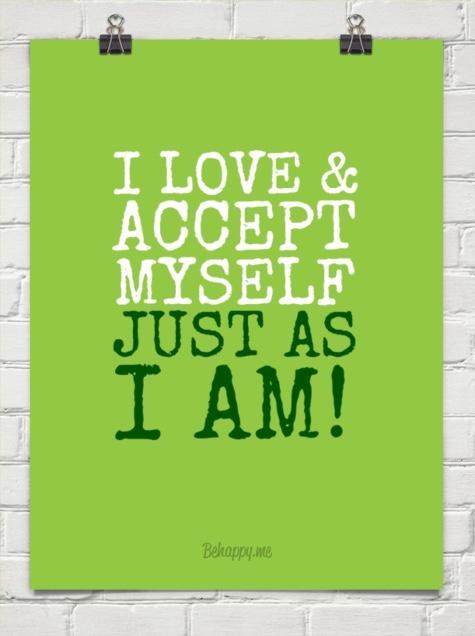 "love the life you live, live the life you love"