After breakfast, we were on our butts in the living room drinking coffee. It was cloudy and misty and cool. I had a feeling that neither of us would be moving much for the day. I was right. We remained there until it was time to eat again. Mike was watching Football and Golf, simultaneously. He was bouncing back and forth from channel to channel in between plays and putts and it was driving me completely bonkers!
I entertained myself by working on the blog. Along with yesterdays post, I did a few recipe updates and posted a couple of new recipes.
I have now updated everything on the Side Dish tab under Recipes, and everything on the Snacks & Treats tab under Recipes. I had forgotten about several of those recipes myself, so it was nice to go back and get a few ideas.
I'll start working on Main Dishes today and work my way through them this month.
Yesterday, I got up to make lunch. I got up to make dinner. I did take Tucker on a 2 mile walk.
I had planned to do Yoga before I went to bed, then I was updating recipes on the blog until 1:30 am. What the heck??? I missed Day 8 of Yoga.
I went to bed.
It was not the Dating Anniversary Celebration that I had in mind, but it was kind of nice to not have to go anywhere, or shower.
I actually surprised myself by being home for the entire day, thinking about nothing but food all day due to the blog updates, and only eating three meals and no snacking. I even got in all of my water!
I enjoyed the walk with Tucker, and there was just a bit of a chill in the air so I wore long sleeves. You guys, that made me very happy.
I've realized over the last few days that my gut tells me that I need to at least try to get back to my original goal weight of 160, and not officially change my goal weight, just yet. I can honestly say that I work at maintaining 172, and I know when I need to put a halt on things. But I haven't actually tried to get back to 160 in a really long time. I've been thinking about it a lot, and it just feels like trying is what I need to do.
I don't have my blood work back from my physical yet, but before I decide to make any changes to my goal weight, I want to give 160 a chance.
At this point, I'll be ecstatic when I see 169. That hasn't happened in a really long time.
Here are yesterday's eats…
Breakfast – 8 SP
My favorite Breakfast Skillet.
Red Onion, Zucchini, Sweet Potato, Pork Sausage topped with an egg.
I eat this so often, I should post a recipe for it?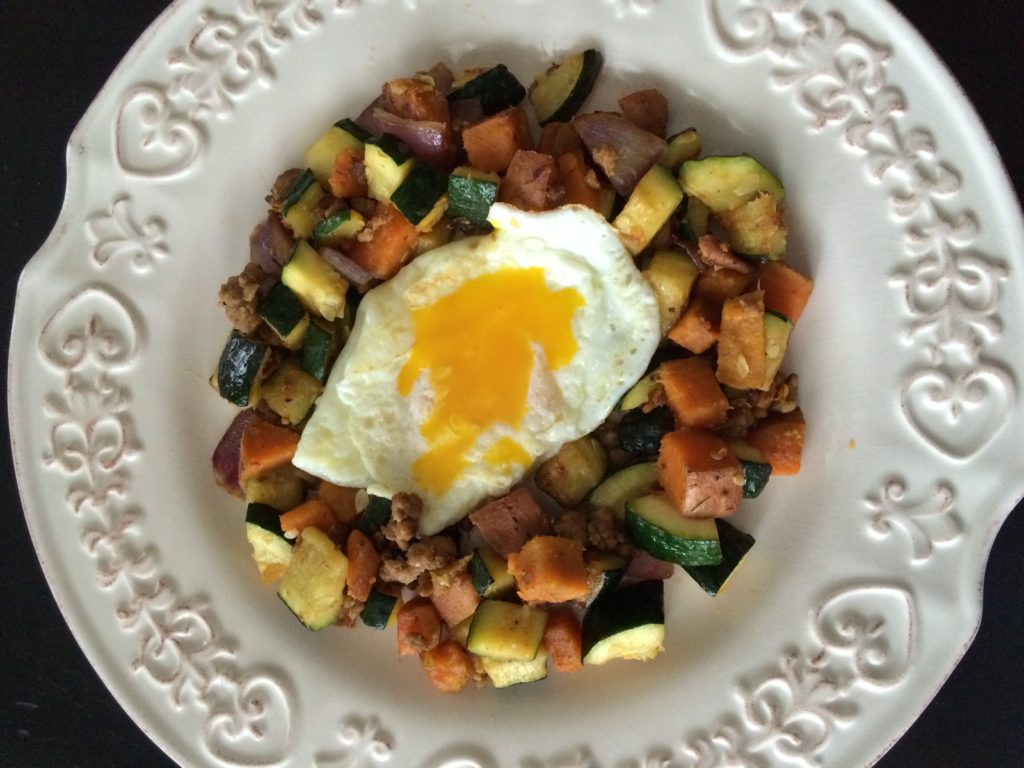 Lunch – 8 SP
Chicken Salad on a bed of greens with a side of Roasted Plantains.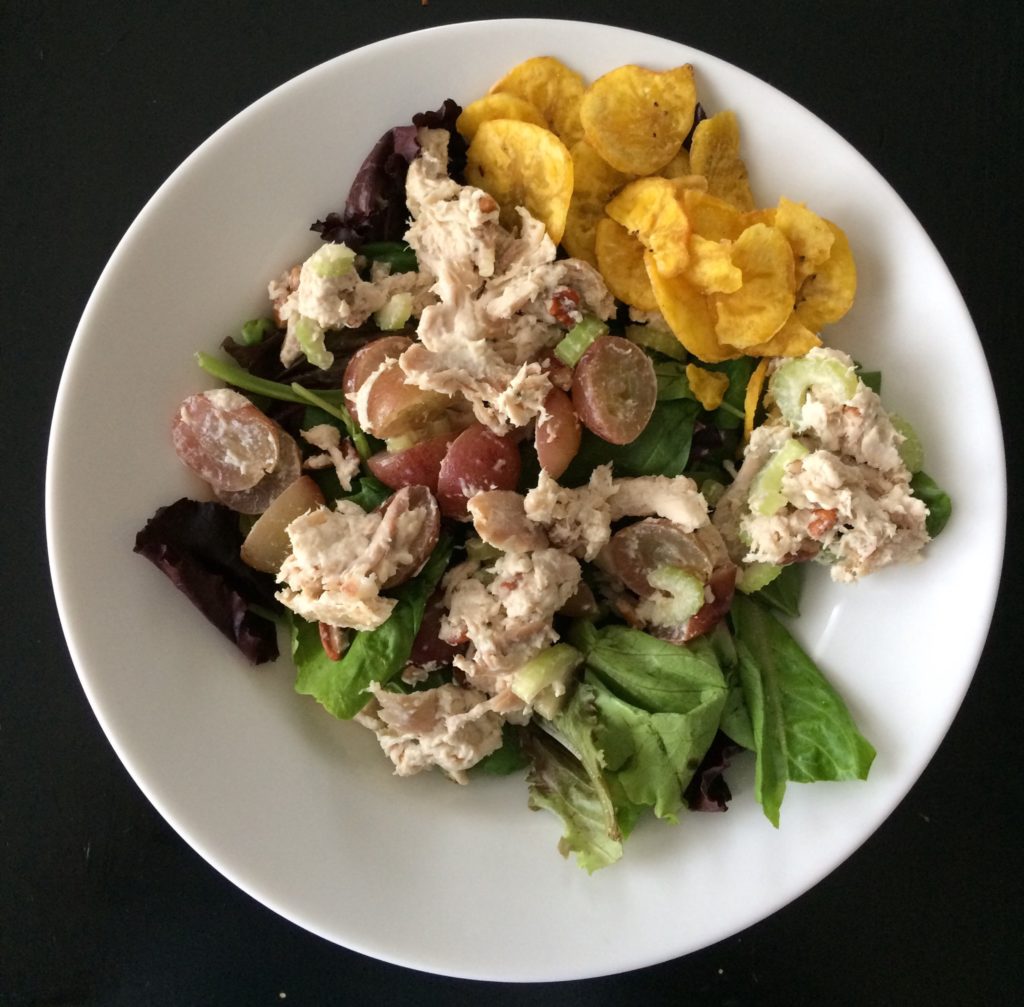 Dinner – 8 SP
I found this recipe for Stuffed Spaghetti Squash floating around on Facebook a few weeks ago.
I reduced the amount of bacon in the recipe, and added cooked diced Chicken Breast. I forgot to include the nuts, which would have tasted great, but saved me some points, and I used just a little bit of freshly grated Manchego Cheese in place of the recommended Blue Cheese.
Dinner was delicious!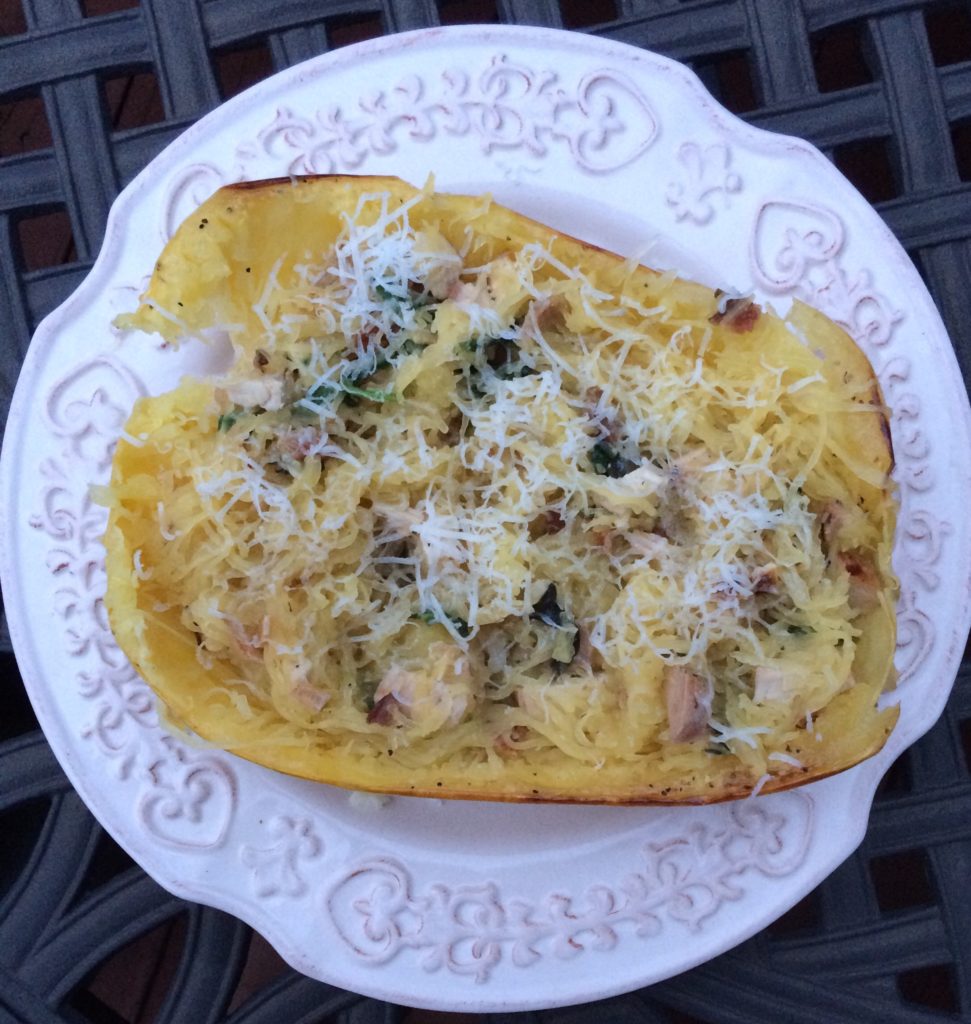 These are my 2016 Goals
Make time each week to Meal Plan
Drink 100 ounces of water each day
Exercise 5 days a week
Three Meals and One Snack, Daily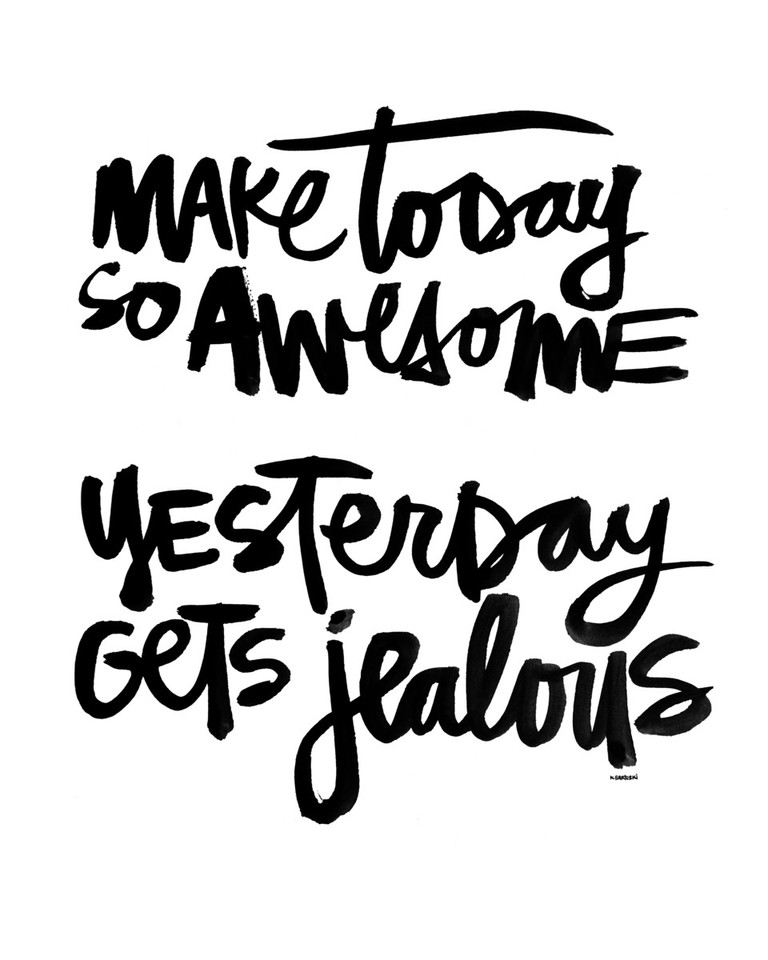 "love the life you live, live the life you love"