We didn't do a whole lot yesterday. Honestly, our trip was one of those that you come home from feeling a bit wiped out from. We were both asleep by 10:00 on Saturday night and slept until almost 8:00 am Sunday morning!
The rest of the day was mostly spent on the couch watching football and that crazy debate. I missed my pups, so I snuggled with them a lot.
I did get out for a long walk with a friend. It was about a 5 mile walk and it was beautiful outside!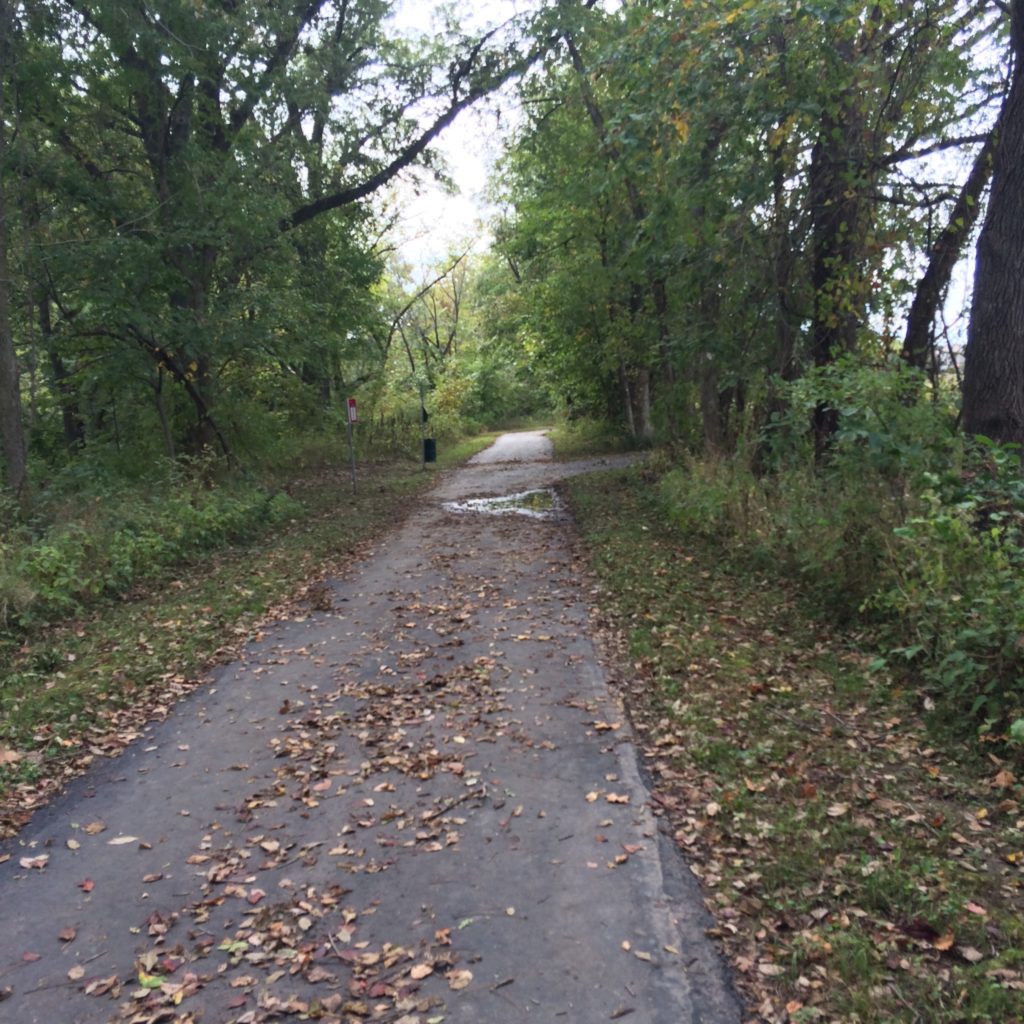 When I got home, I was ready for the couch again.
I never even made it to the grocery store, which must happen today! Since I almost always have some sort of cooked meat in the freezer, I figured out meals for the day.
We ate well yesterday, and we ate all of our meals at home. I did not measure or count points. It just felt good to eat good.
I drank a ton of water!
I am out the door to Yoga!
Here are yesterday's eats…
Breakfast
1/2 Serving of Oatmeal bulked up with Warm Cinnamon Apples and Walnuts, Scrambled Egg Whites and an Egg with cooked Pork Sausage (that I had in the freezer) topped with some Avocado.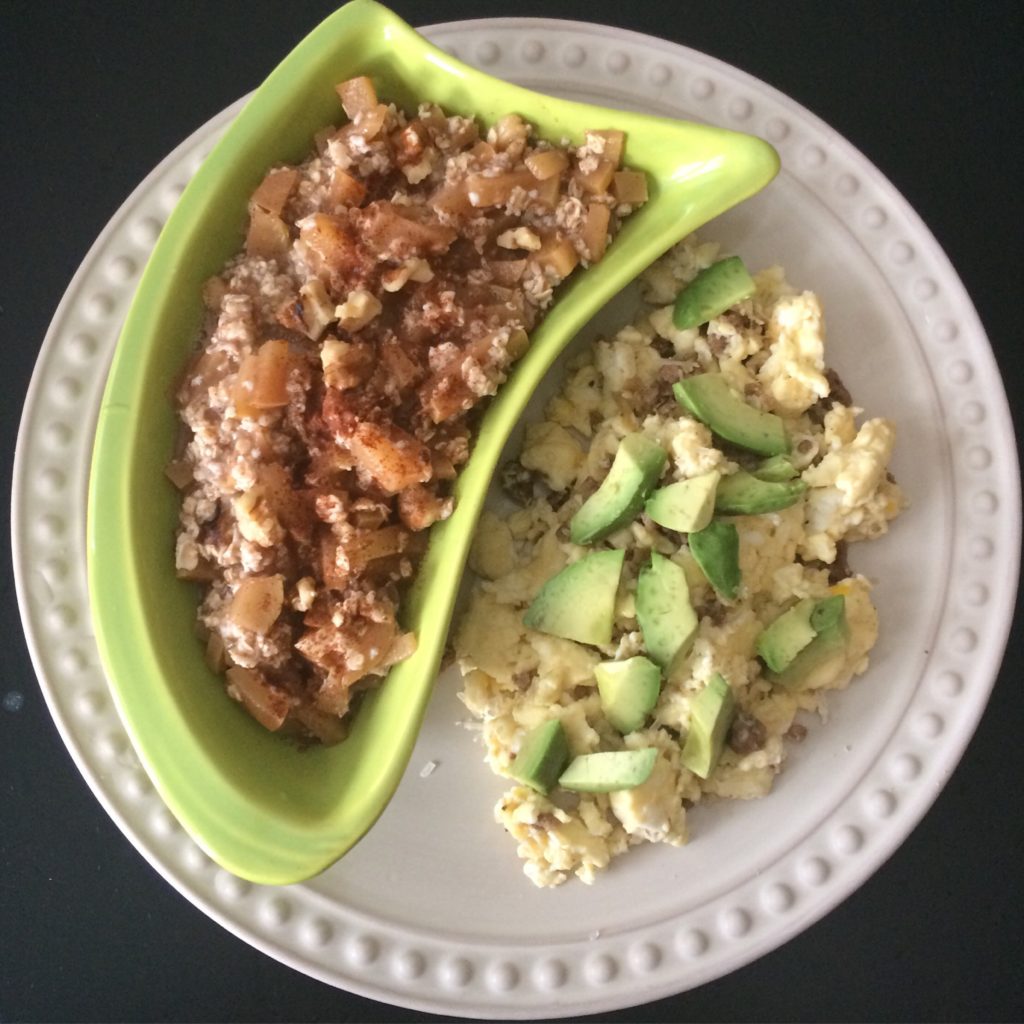 Dinner
I wanted a Quinoa Salad that I recently had at a friends, but I didn't have all of the ingredients and I wanted it to be a full meal, so I cooked up some Quinoa, then just started adding some of the ingredients from the salad, and then a few ingredients of my own.
Quinoa, Cranberries, Toasted Pecans, Olive Oil, Orange Juice, Rotisserie Chicken (I had some in the freezer), diced apple and a drizzle of Cranberry Walnut Balsamic Vinegar. Yummy!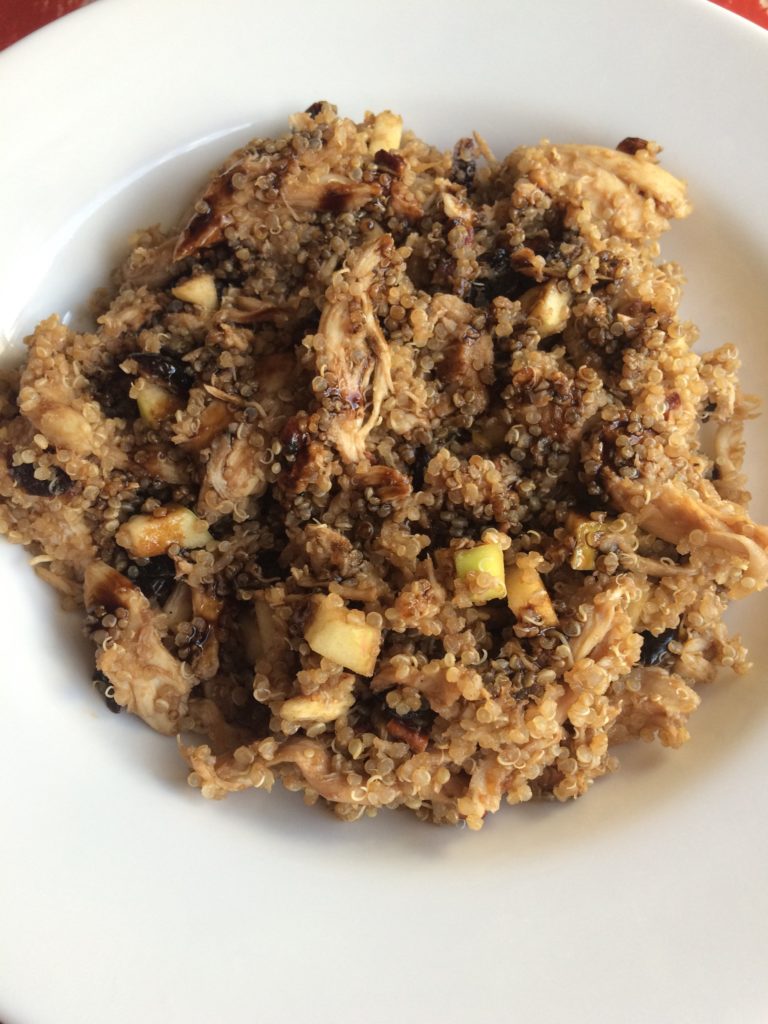 Snack
We ate dinner much earlier than usual, and at 8:30 we were both hungry.
I microwaved a Sweet Potato and heated up some Pulled Pork that I had in the freezer. Made a pretty good snack!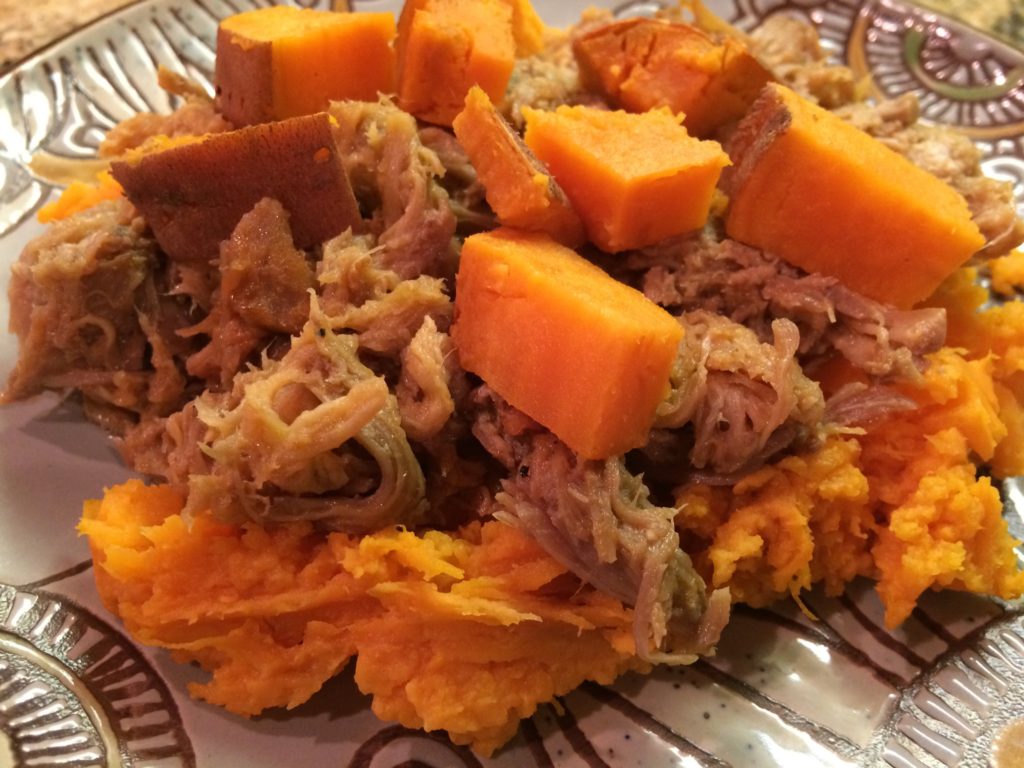 These are my 2016 Goals
Make time each week to Meal Plan
Drink 100 ounces of water each day
Exercise 5 days a week
Three Meals and One Snack, Daily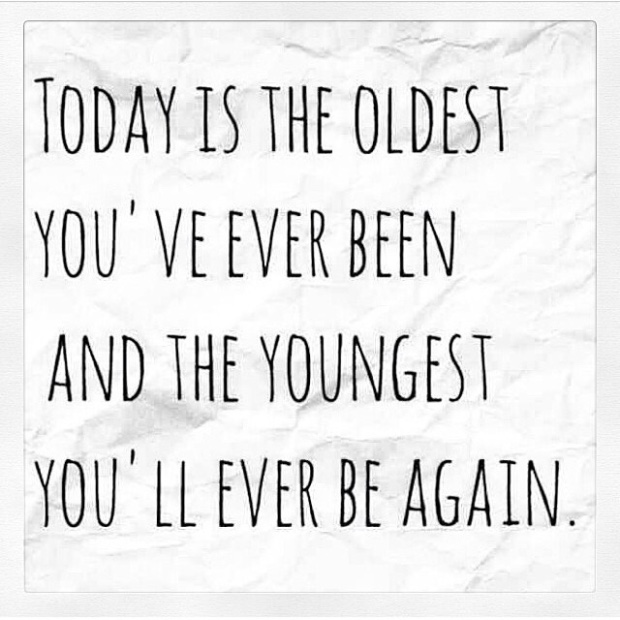 "love the life you live, live the life you love"