Our Friday started off with a WW meeting, then Tess had lunch with a friend while I got a few things marked off of my To Do List.
Friday afternoon Tess wasn't feeling so well 🙁
We did run a few errands together, then ended up chilling at the house in the evening. I grilled out a bunch of food, and roasted a bunch of food, then forgot to take a picture of my dinner plate. 🙂
Tess woke up early Saturday morning feeling better, so we went to an 8:00 am Hot Yoga Class. Yay.
I had a training session from 2:00-6:00 in the afternoon, so Tess spent some time with her sister-in-law, Jordan. Jordan and Jake were having ALL of the family (both sides) over on Sunday for a reveal party and Tess wanted to help her grocery shop.
Saturday night we kept things simple and Mike and Tess and I went up the street to one of our favorite neighborhood bars where we listened to music and had some dinner and good chit chat.
Friday's eats…
Breakfast – 1 SP
un-pictured Nonfat Latte, Banana, Grapes while sitting in the WW meeting.
Lunch – 12 SP
That delicious Fall Salad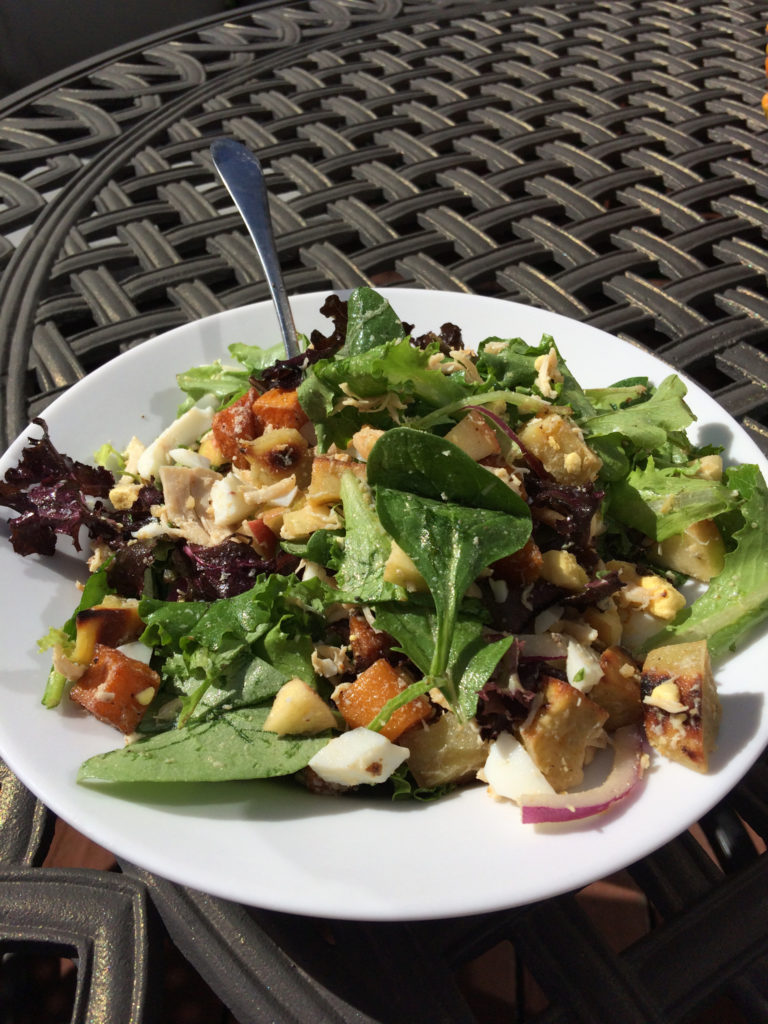 Late Afternoon Snack – 10 SP
Larabar and Popcorn
Wine – 16 SP
Dinner – 7 SP
Spaghetti Squash with Basil Pesto, Three Chicken Fingers, Grilled Peppers and Zucchini
Total for the Day – 46 (30 SmartPoints in Food, 16 SmartPoints in Wine)
After our Yoga class on Saturday, Tess and I made Pumpkin Pancakes using the Kodiak Pancake and Waffle mix. Thanks for the suggestion Ronda! We just added pumpkin and pumpkin spice to the mix, then topped our pancakes with thin Banana slices and Pumpkin Butter!
Of course we had a little scramble on the side.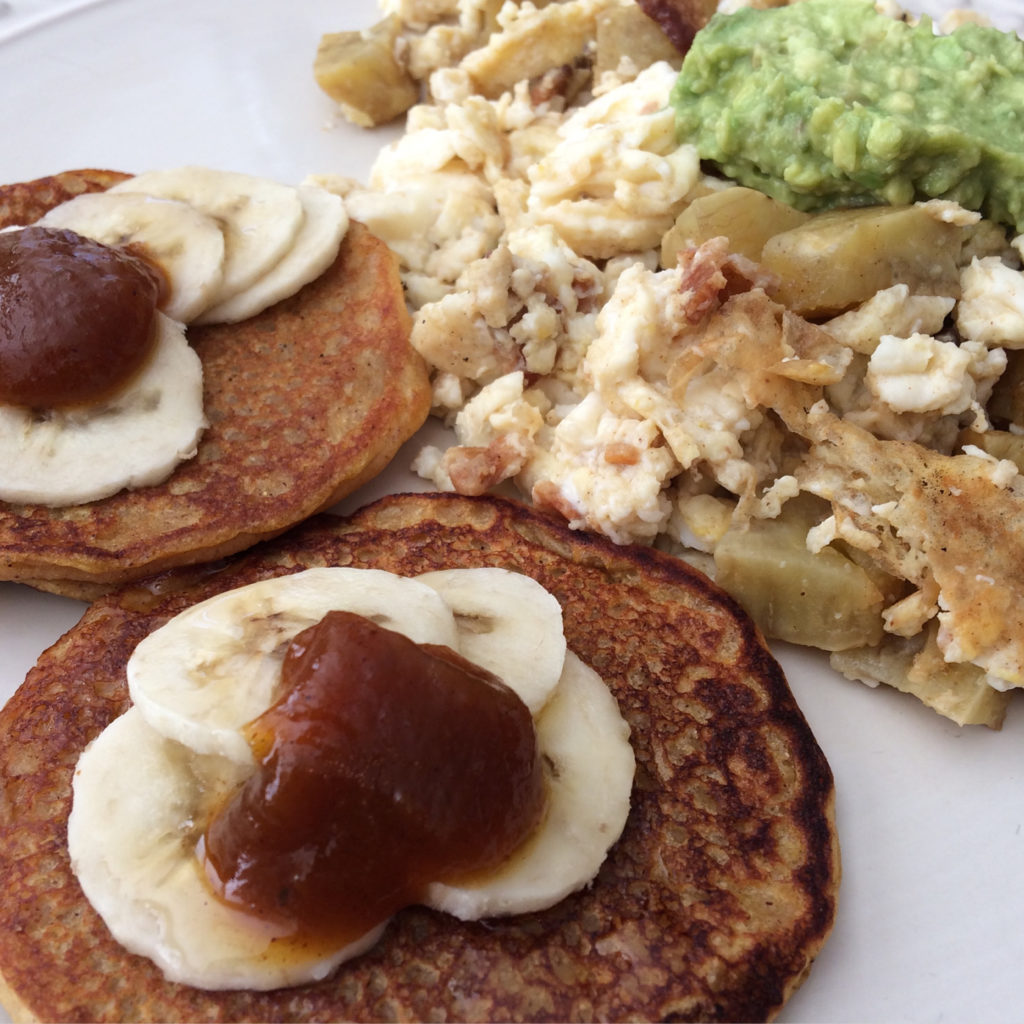 On the way to my training, I ate a Larabar. They served Panera at our WW training session, which I had not planned on, but did eat a Tuna Sandwich, but never looked up the points.
I kept dinner light with a bowl of soup and a beer.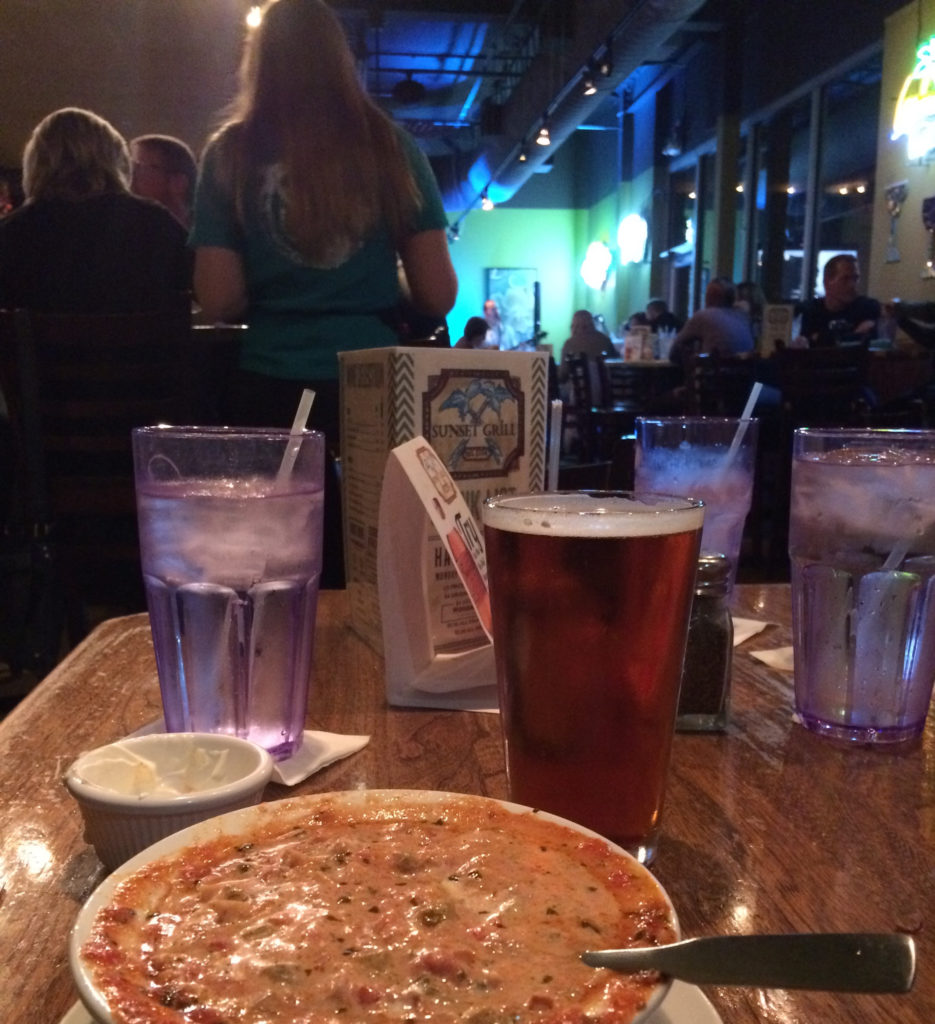 I started off the long weekend tracking everything, then ended the weekend making the best choices possible, but not tracking or even taking pictures on Sunday!
My next post is all about Sunday! It's a Girl!
Today…..Track my food!
These are my 2016 Goals
Make time each week to Meal Plan
Drink 100 ounces of water each day
Exercise 5 days a week
Three Meals and One Snack, Daily
I loved having Tess here for a long weekend! She will be back for Thanksgiving! Sometimes I really miss having her live here…….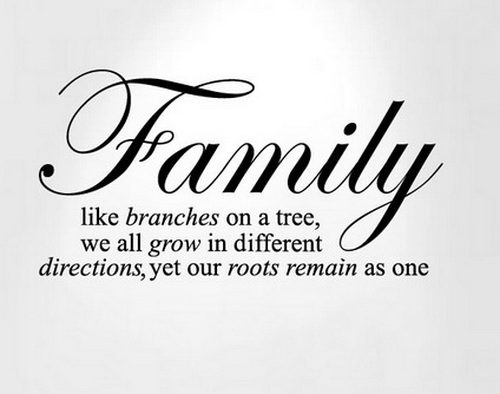 "love the life you live, live the life you love"