What I did not get done on Sunday (Basically, I did nothing at all on Sunday), I made up for yesterday!
I did make it through breakfast and lunch before I absolutely HAD to go to the grocery store. That cooking and freezing thing can really come in handy!
I went to Yoga and plan to continue to make it to more than just one or two classes a week. It was a great Monday!
I ate great yesterday and I drank a lot of water, but i still didn't count points. My brain is not fully back from vacation??
I could not decide what sounded good for dinner, so I filled up my grocery cart with a ton of veggies and plan to eat Roasted Veggies all week long with some Grilled meat. How easy is that? Roasting and Grilling keeps things simple and makes for a quick clean up after dinner.
What's not to love about that?
I roasted two different varieties of Sweet Potatoes and a lot of Broccoli and Cauliflower.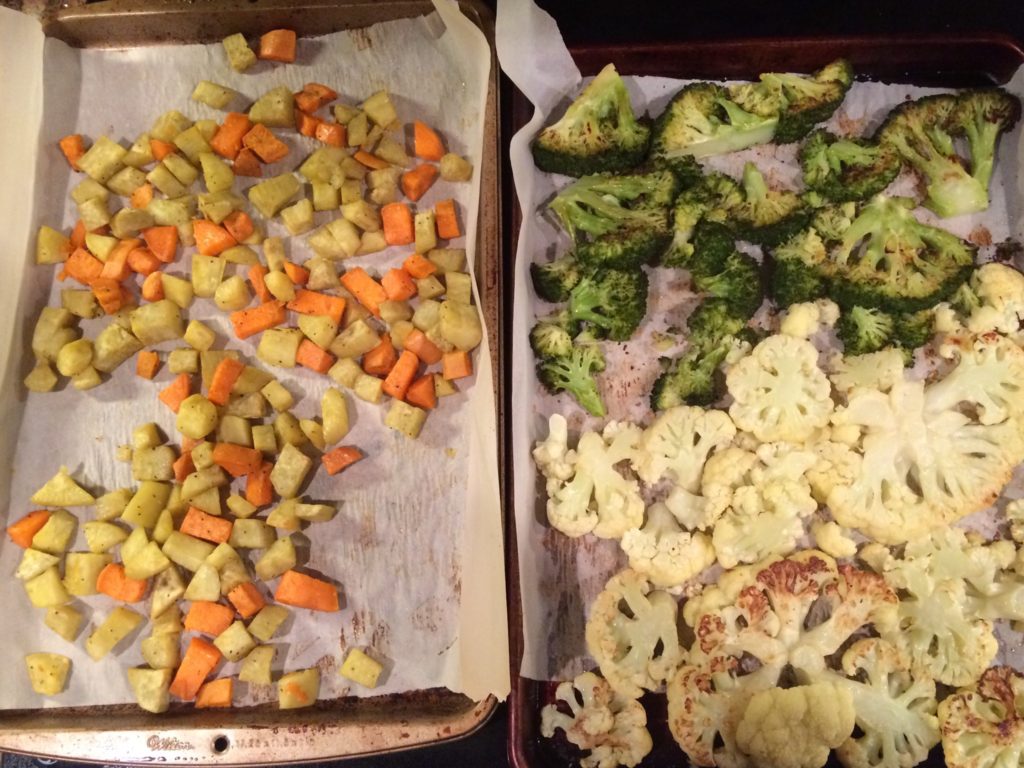 Dinner tasted great!
Here are yesterday's eats…
Breakfast
White Sweet Potato and Pork Sausage Breakfast Casserole I had some of this in the freezer.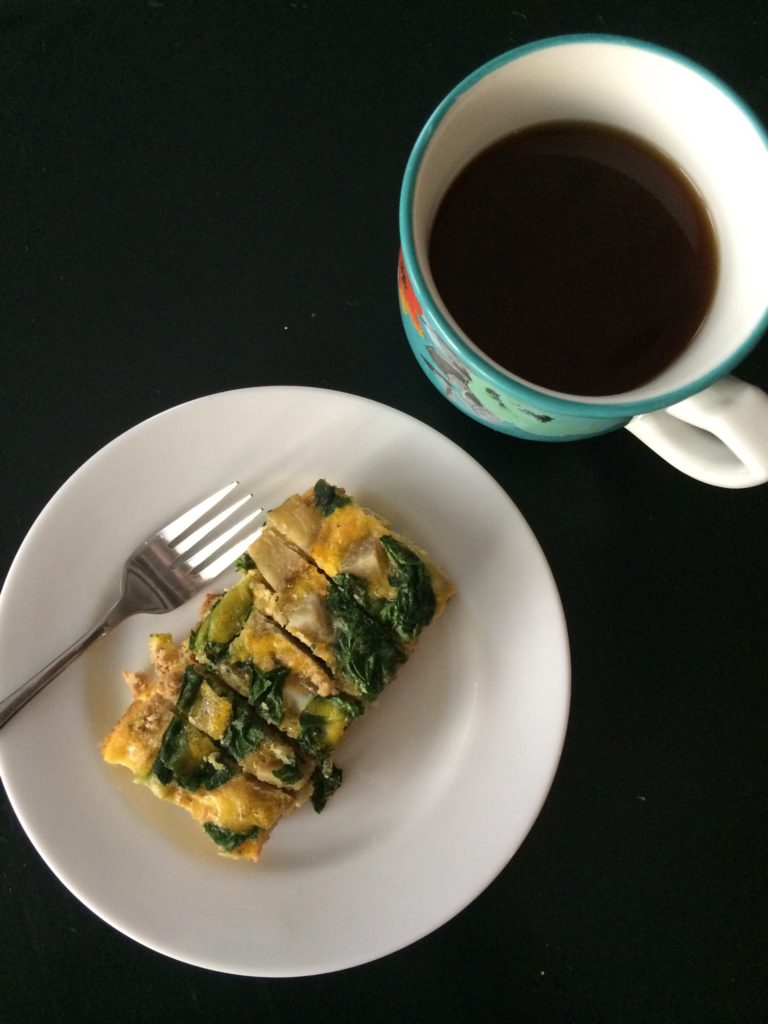 Lunch
Mom's V-8 Soup. I had some of this in the freezer too!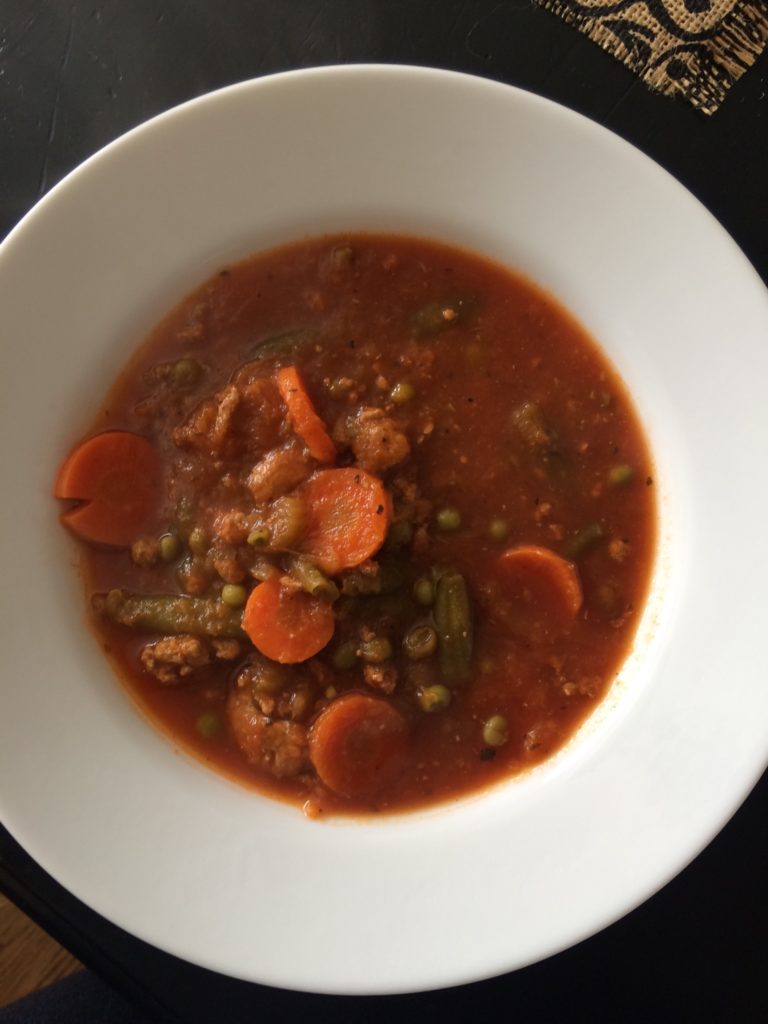 Dinner
Chicken, 1/2 Beef Kabob, roasted Sweet Potatoes, Broccoli and Cauliflower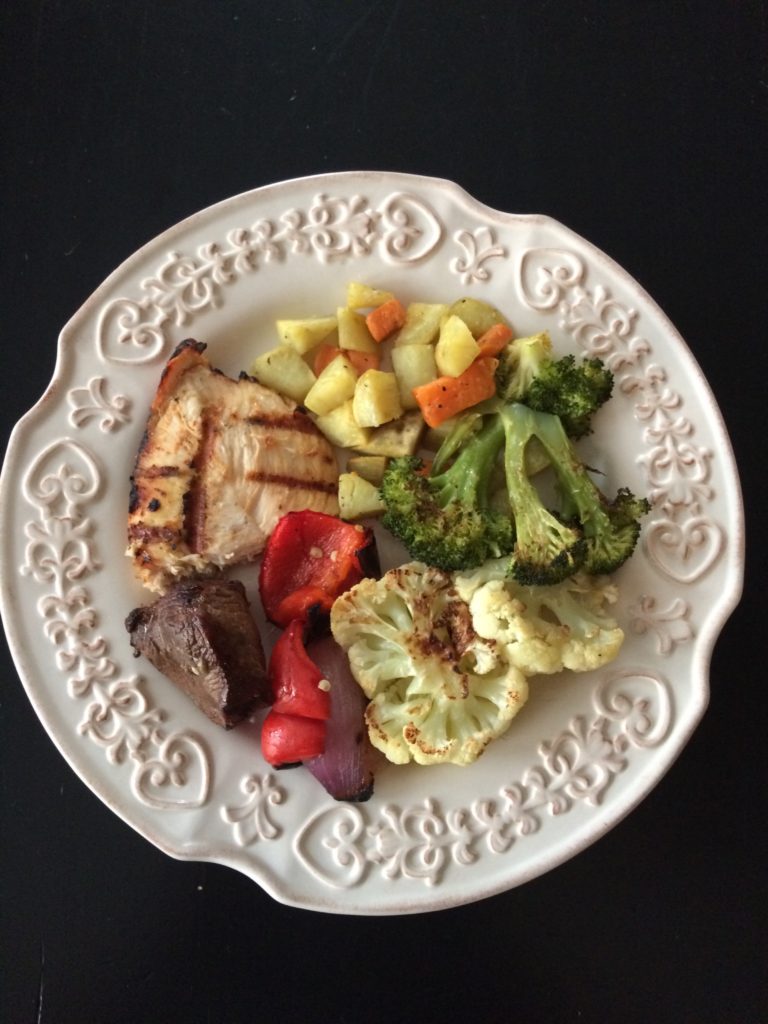 These are my 2016 Goals
Make time each week to Meal Plan
Drink 100 ounces of water each day
Exercise 5 days a week
Three Meals and One Snack, Daily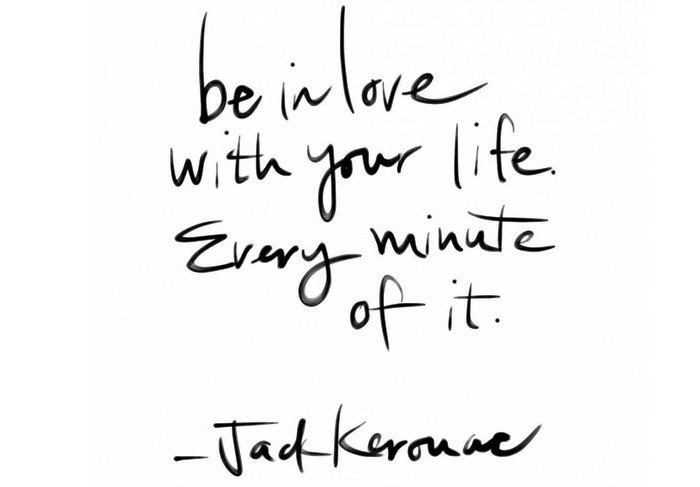 "love the life you live, live the life you love"