I will be finishing up my Weight Watcher Leader training in Dallas in December. For the meantime, I have been lucky enough to be working as a receptionist at a few meetings during the week. I am doing a bit of a "job share" with a coworker on Tuesday's and Thursday's, and we are quickly becoming friends.
We both attended a Job Fair back in June where we introduced ourselves to one another, then realized that we had at one time attended the same WW meeting. We were both hired after attending that job fair. We have been texting and calling each other throughout our training with questions ever since.
We are discovering that we have quite a bit in common, but more interesting than that? We have daughters that are the same age and they know each other from college! We went to lunch last week, and after even more conversation, we've discovered that our daughters went to the same grade school for a couple of years. It can be a small world at times.
I think we were meant to be co-workers, and friends!
Okay, here is what happened yesterday.
After having a great breakfast, I walked out the door and forgot my lunch! Ugh. So while working at my first WW meeting for the day, I bought some Weight Watcher Dark Chocolate Breakfast Bars, to eat for lunch.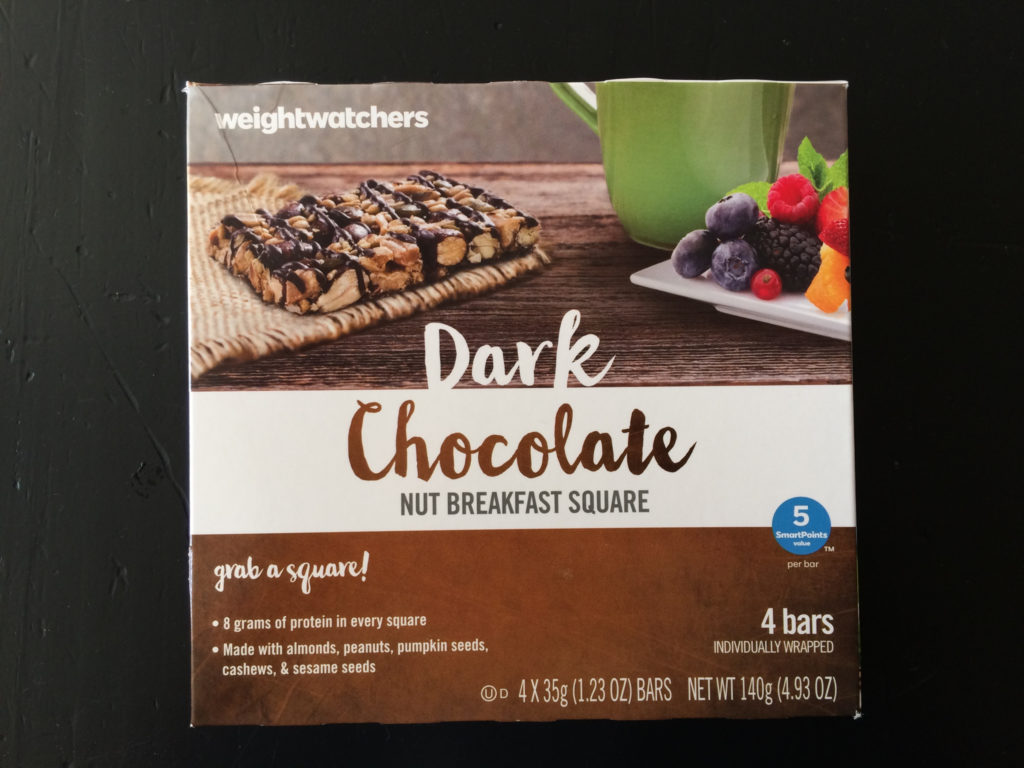 While driving from the first meeting that I was working at to the second meeting that I would be working at, I ate one of those bars. One of them is 5 SmartPoints. It was pretty darned tasty, so I ate another. That was lunch. Breakfast Bars….for lunch.
For dinner, Mike asked me if we could have some more of that Stroganoffy stuff that I made on Monday?? I guess he really liked it!
Of course, we couldn't because we ate it all, so I made him up the dinner that I had planned to make on the Stroganoffy night. 🙂
Roasted Potatoes and Carrots, tossed in the skillet with Rotisserie Chicken, diced Zucchini and Mushrooms. He said that he liked the Stroganoffy stuff better. You guys, it's hard to make something amazing every single day! Ha ha.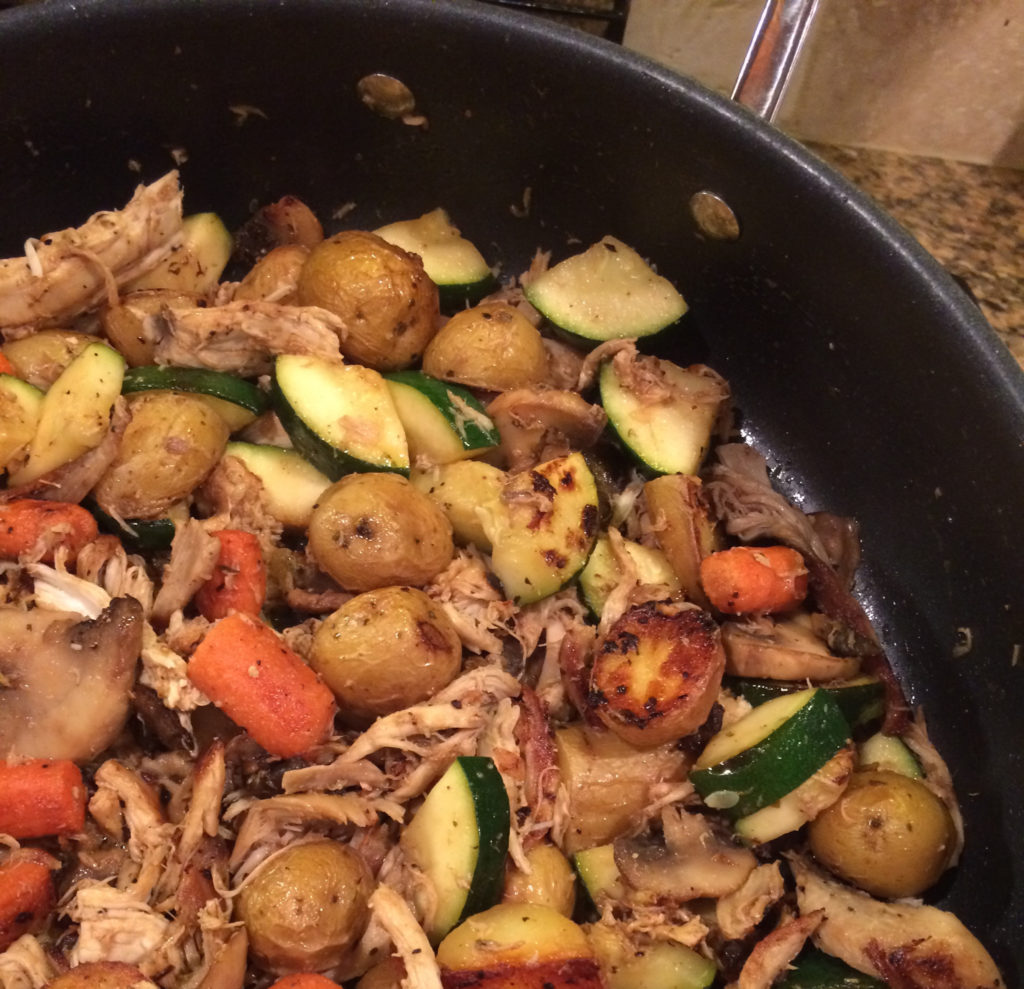 I didn't eat dinner at home, and I didn't take dinner pictures. Last night, I went to a food party that I will explain in more detail over the weekend. Last night, I went to a tasting party, and on Saturday I will go to a Workshop for the same company.
Last night I was able to taste food, and order oils, seasonings and mixes that were used to make the food that I tasted.
On Saturday, I will be making food and putting it in bags that I can take home and put in my freezer. I'll be sure to fill you all in when I know more. Last night, I tasted some yummy food!
I drank 120 ounces of water yesterday! I feel cleansed.
Here are yesterday's eats…..kinda.
Breakfast – 6 SP
What this breakfast lacks in color, it made up for in taste!
Apple Fennel Breakfast Sausage (cooked as crumbles, not patties), Egg Whites, Apple, Almond Butter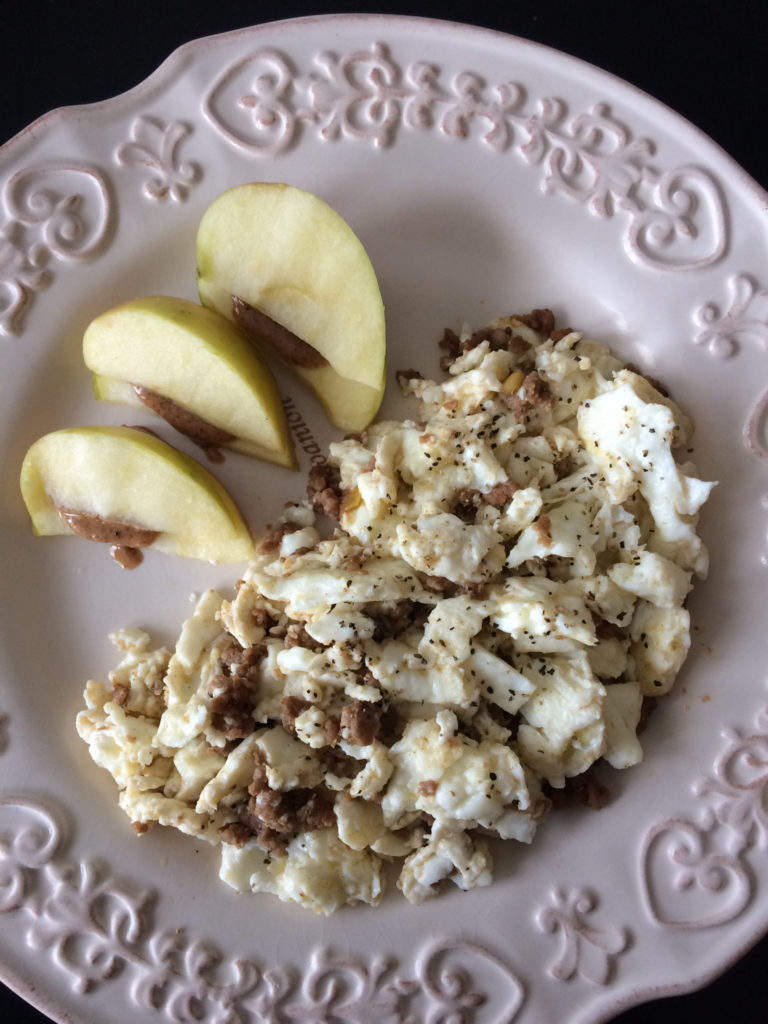 If you haven't tried this sausage recipe, I highly recommend it! I love to cook it as crumbles, then add a small amount to a breakfast skillet for just a little flavor.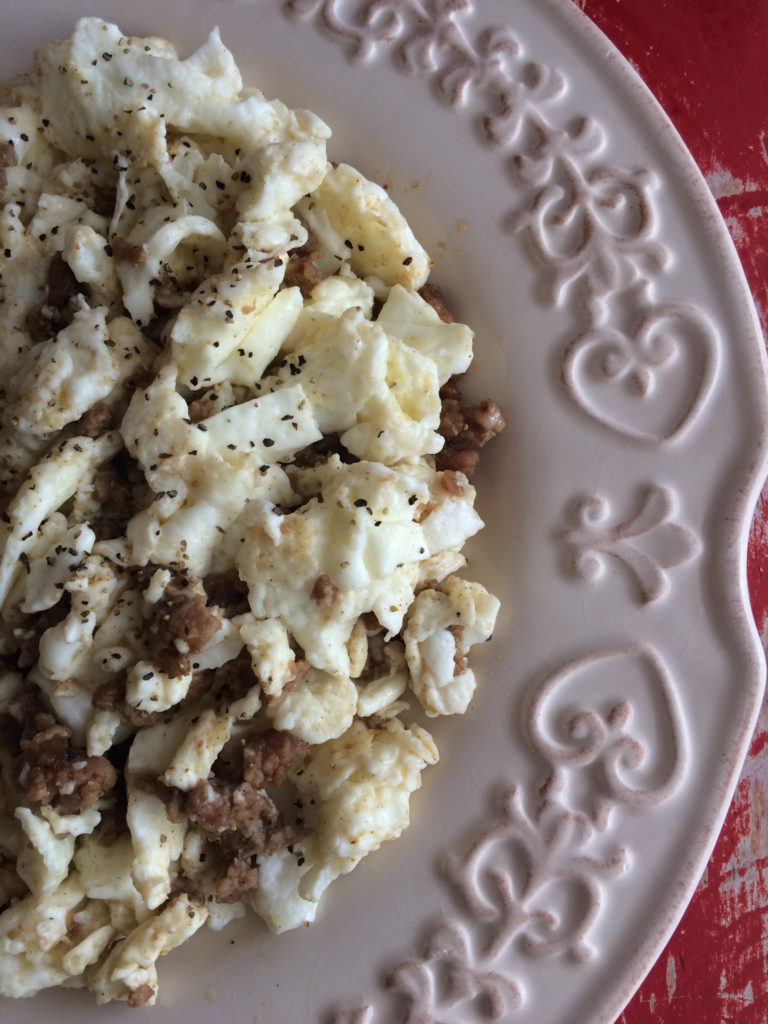 I could eat Almond Butter on any fruit. Could you?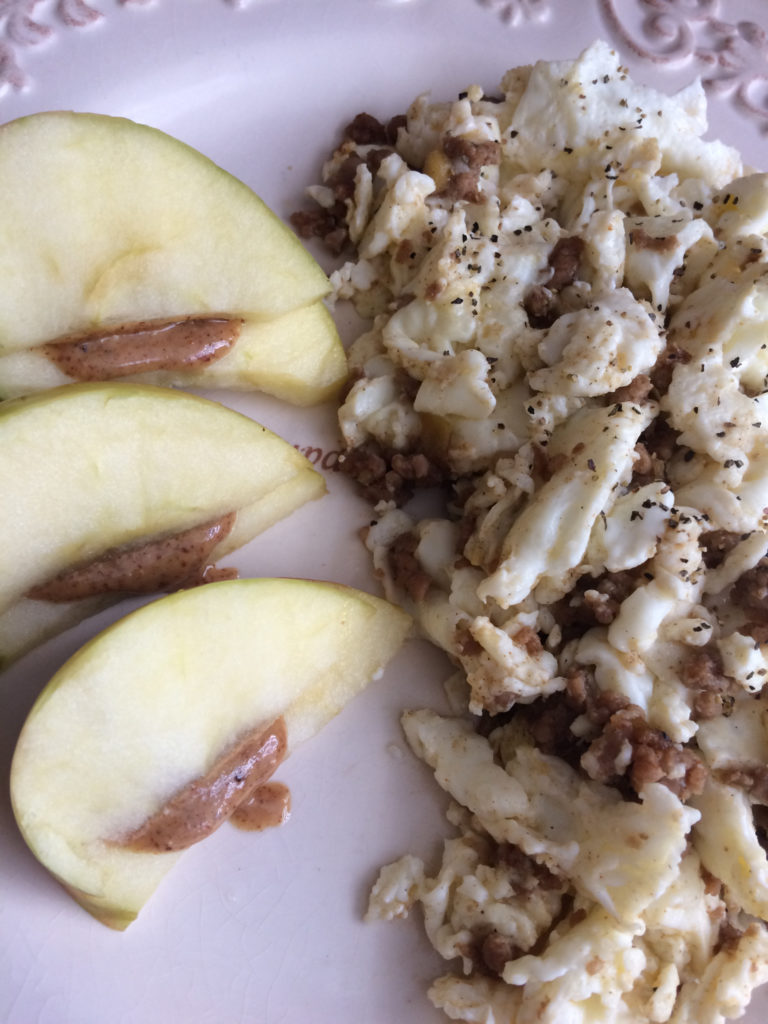 Lunch – 10 SP
Weight Watchers Dark Chocolate Breakfast Bar, 5 SmartPoints for one bar. I ate two!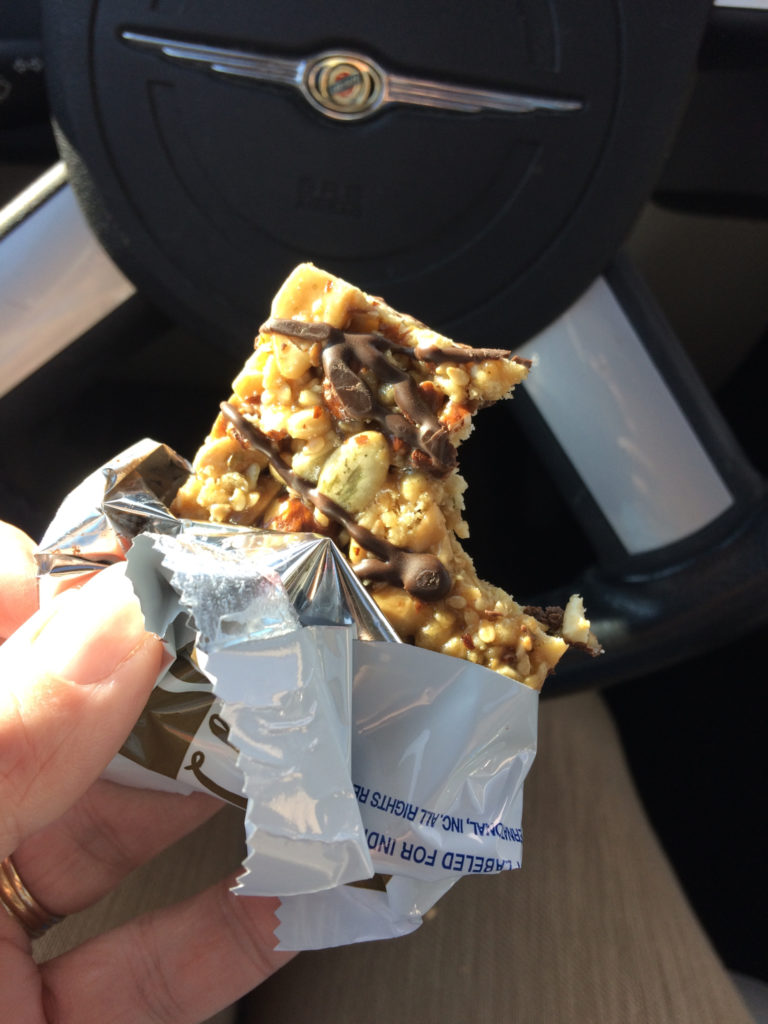 Dinner – ??
Random bites of bread and dip. I likely had points left over for the day!
These are my 2016 Goals
Make time each week to Meal Plan
Drink 100 ounces of water each day
Exercise 5 days a week
Three Meals and One Snack, Daily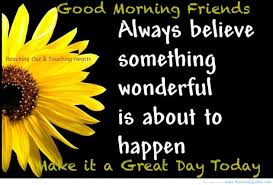 "love the life you live, live the life you love"