We planted two maple trees in the backyard just a few years ago (five?) and I absolutely love them. We planted them for privacy, but I'm so glad that we did because I am really enjoying them in the fall. Soon, the leaves will fall, and we will again be aware of the fact that we can almost reach out and touch our next door neighbor.
I think that this one is called a Brandywine? It is much more purple than it appears in this picture. I seriously just stand there and look at it. It makes getting up in the morning to let the dogs out just a tad easier.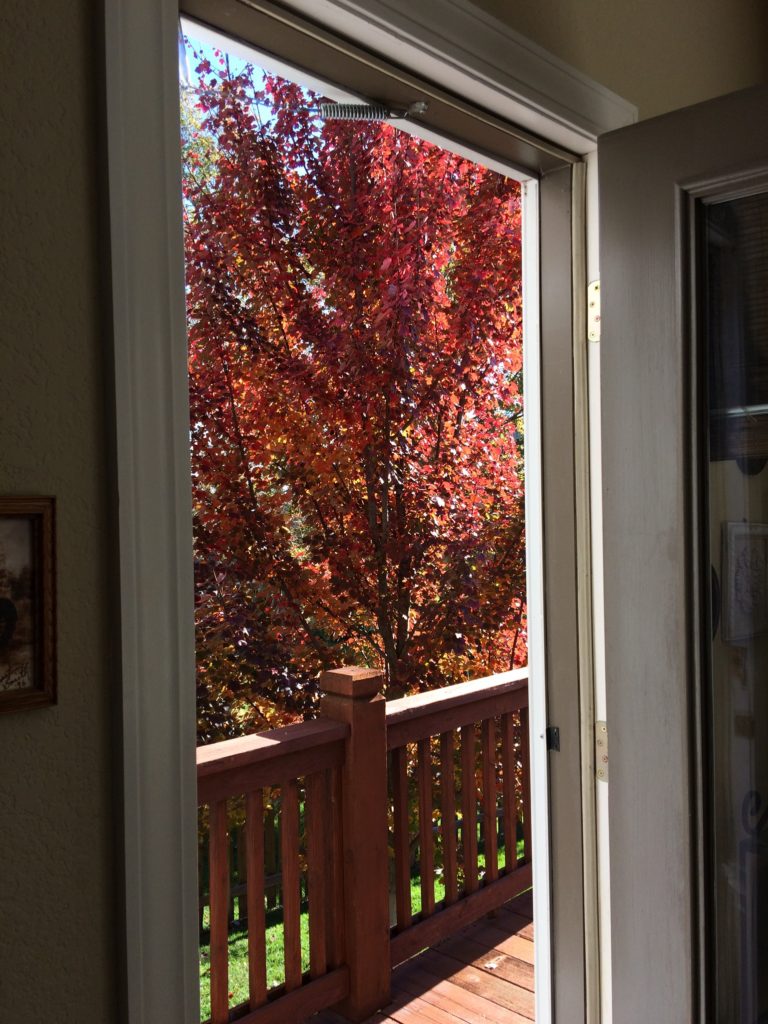 Love….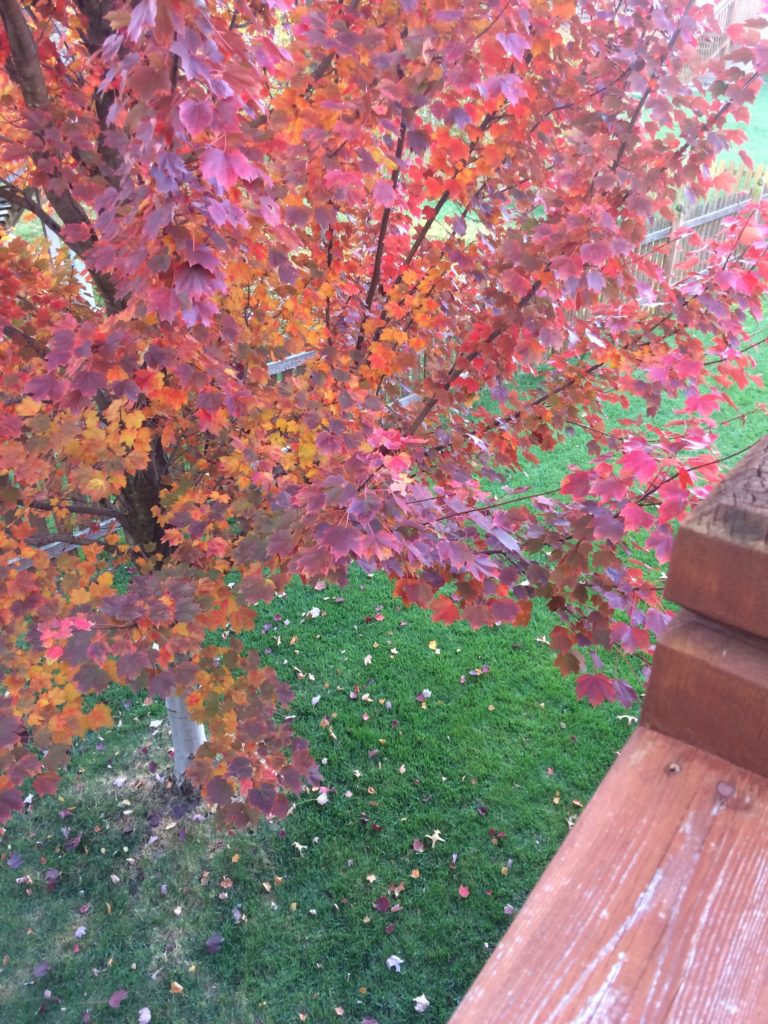 I can't remember the name of this maple, but this is my view while sitting on the deck. It's a good place for morning coffee, and maybe even a blog post.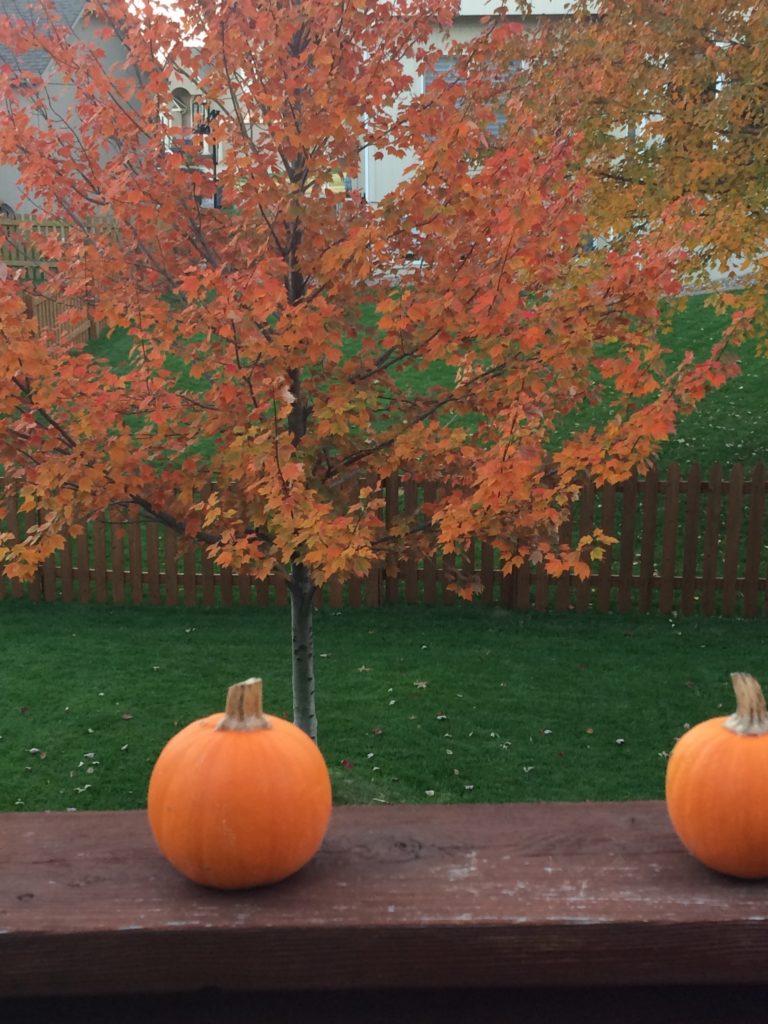 Fall trees, that is all.
Here are yesterday's eats….
Breakfast – 10 SP
1 Egg, 1 Slice Bacon (I cook them cut in half in a little pan. I know. It's weird.), Sweet Potato Rounds, 1/2 Serving Oatmeal with diced Apple, Raw Walnuts, Cinnamon and a drizzle of Maple Syrup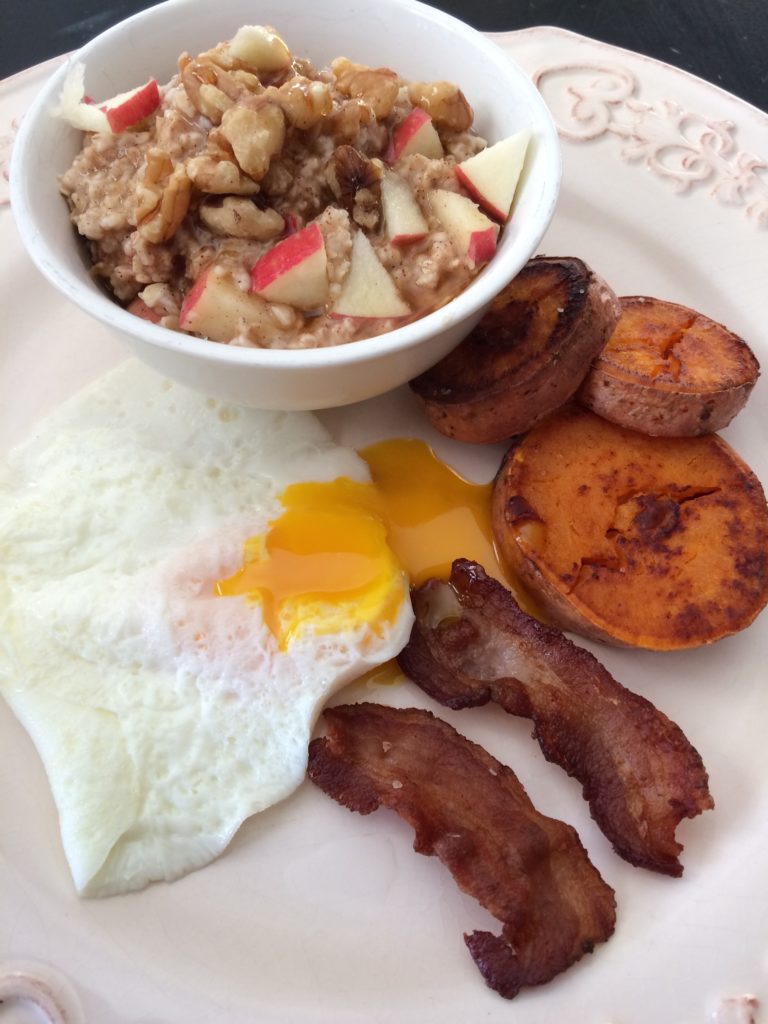 Lunch – 5 SP
Lunch was walking out the door!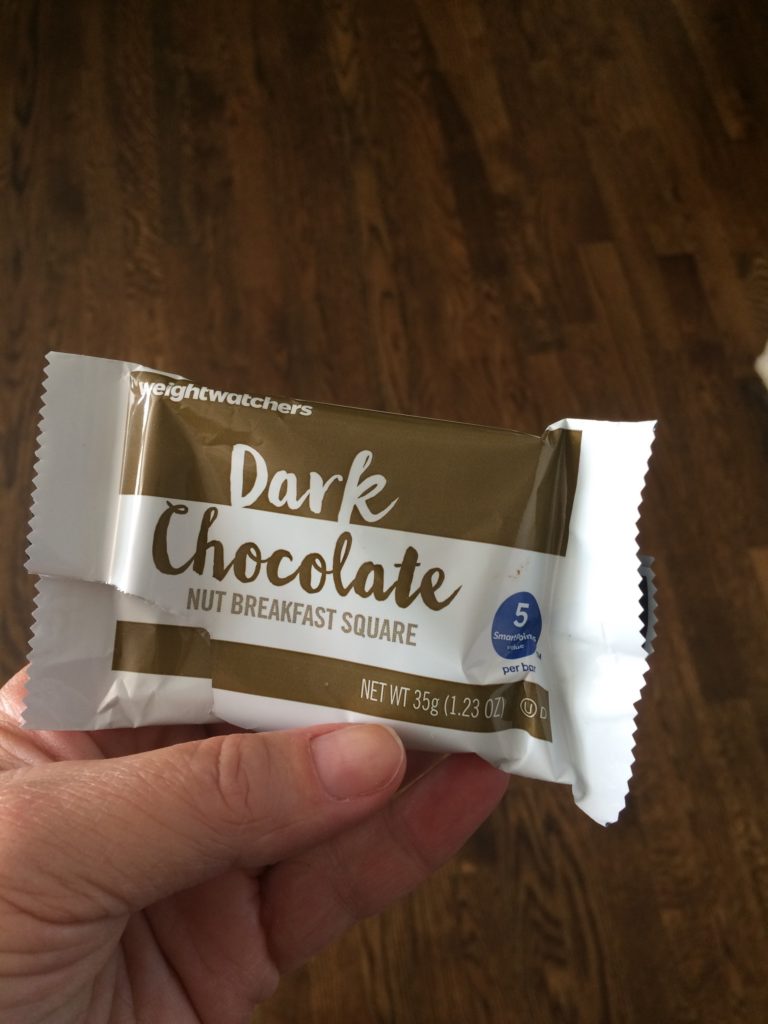 Snack – 7 SP
Un-Pictured Leftover Slice of Papa Murphy's Delite Pizza. We had some family over on Monday night, and that was dinner.
Dinner – 7 SP
Turkey Sweet Potato Chili with a little added Spaghetti Squash, Roasted Butternut Squash and Roasted Broccoli
I roasted my Butternut Squash the EXACT same way that I always do. I have no idea why it was so dark! The flavor was great though!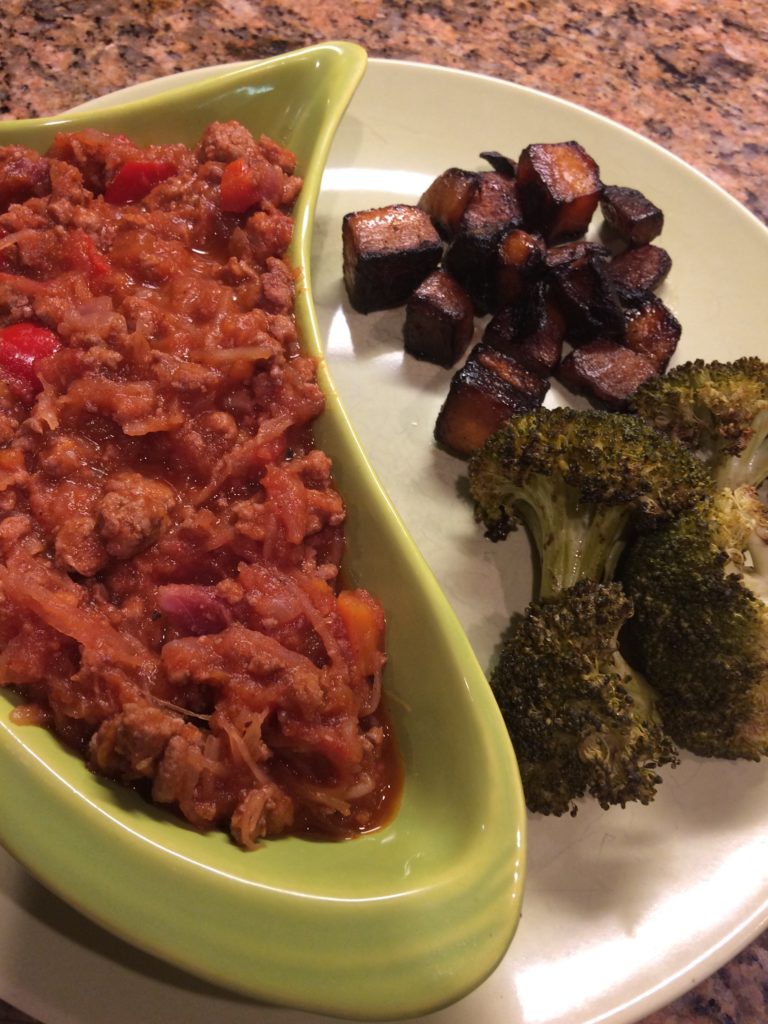 These are my 2016 Goals
Make time each week to Meal Plan
Drink 100 ounces of water each day
Exercise 5 days a week
Three Meals and One Snack, Daily
This is my tree!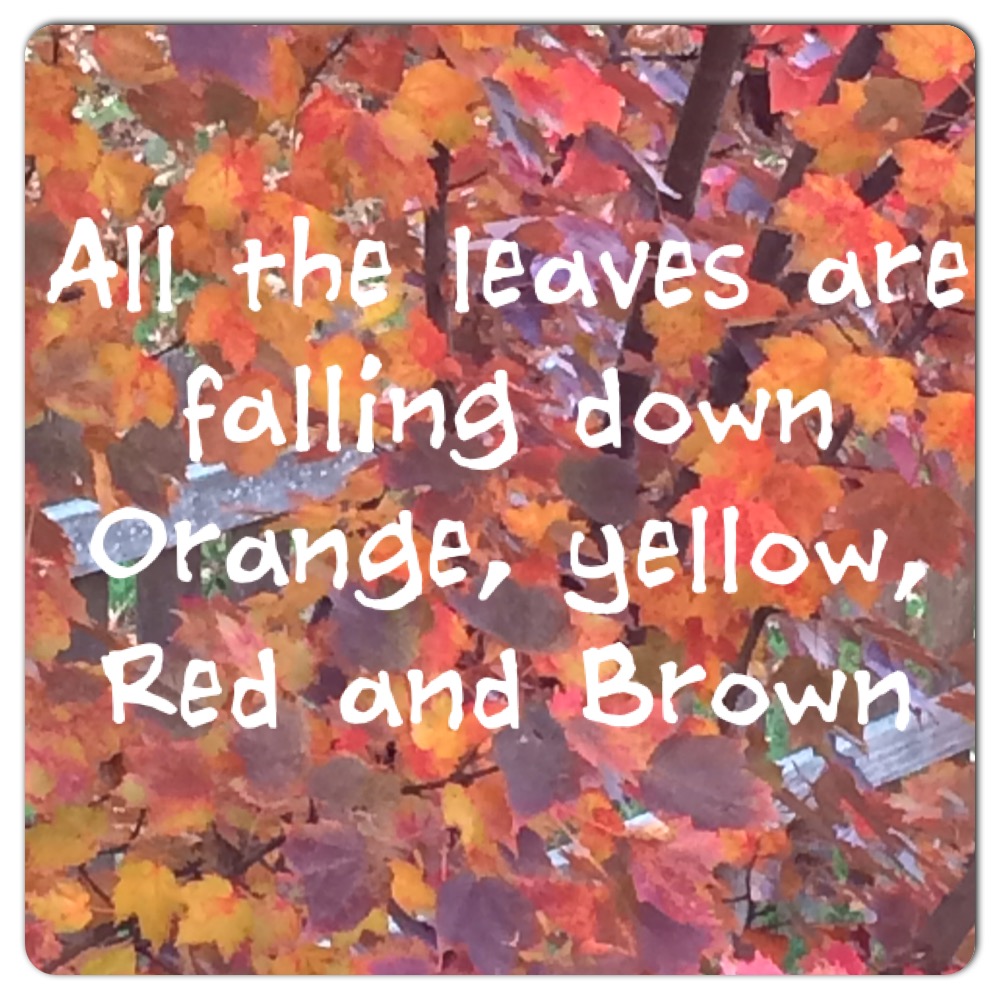 "love the life you live, live the life you love"