I've been eating an abundance of sugar since before Thanksgiving, when all of the sugary treats started challenging me.
I've now lead some Weight Watcher meetings and admitted to the group, that along with some of them, I fight the sugar demon and likely always will.
I un-decorated yesterday and cleaned out the fridge and pantry. I decided that I was ready for the New Year a couple of days early. I hated to wait two more days and give myself an excuse to over indulge.
I spent the day at home yesterday organizing and never did make it to the grocery store. I made a big thing of Tuna Salad, and that was my meal prep. We still had a few fresh veggies to add to our meals.
We started the Netflix series The Crown, and I have a feeling we are both going to be stuck to the couch for a few nights.
I'm back to tracking every bite and shooting for three meals and one snack daily.
Here are yesterday's eats..
Breakfast – 4 SP
Egg White and Veggie Omelet topped with Smashed Avocado, Berries and 1 tsp Almond Butter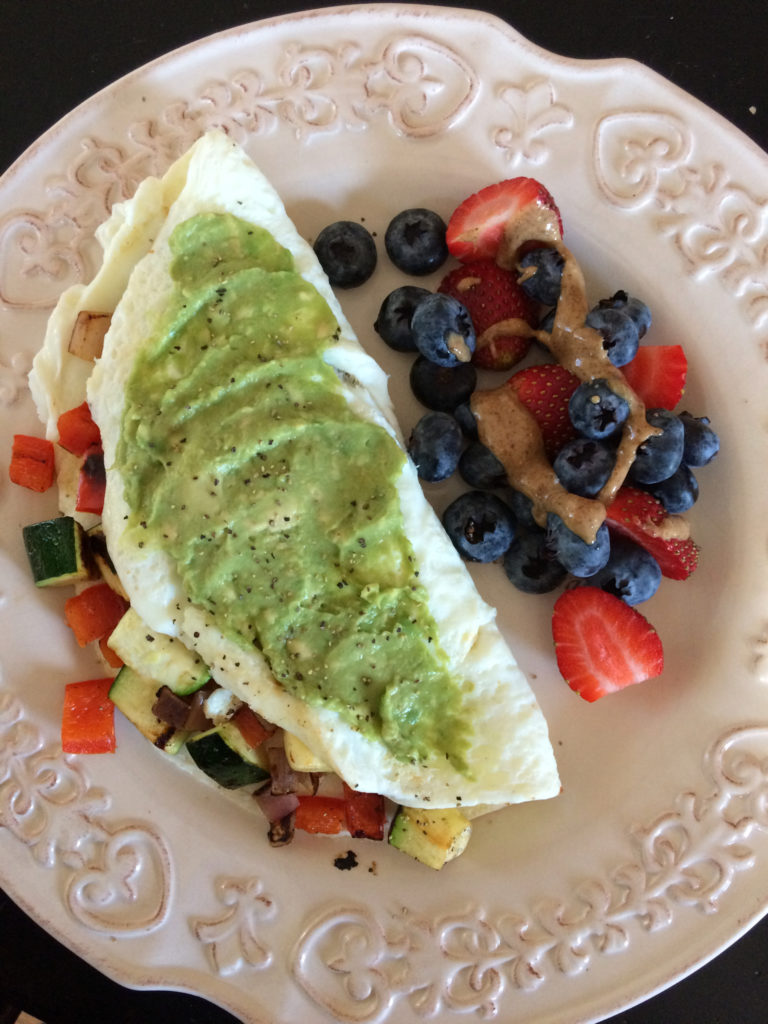 Lunch – 6 SP
Tuna Salad made with Mayo and Mustard, Cucumbers and Celery. Tomatoes and Carrots.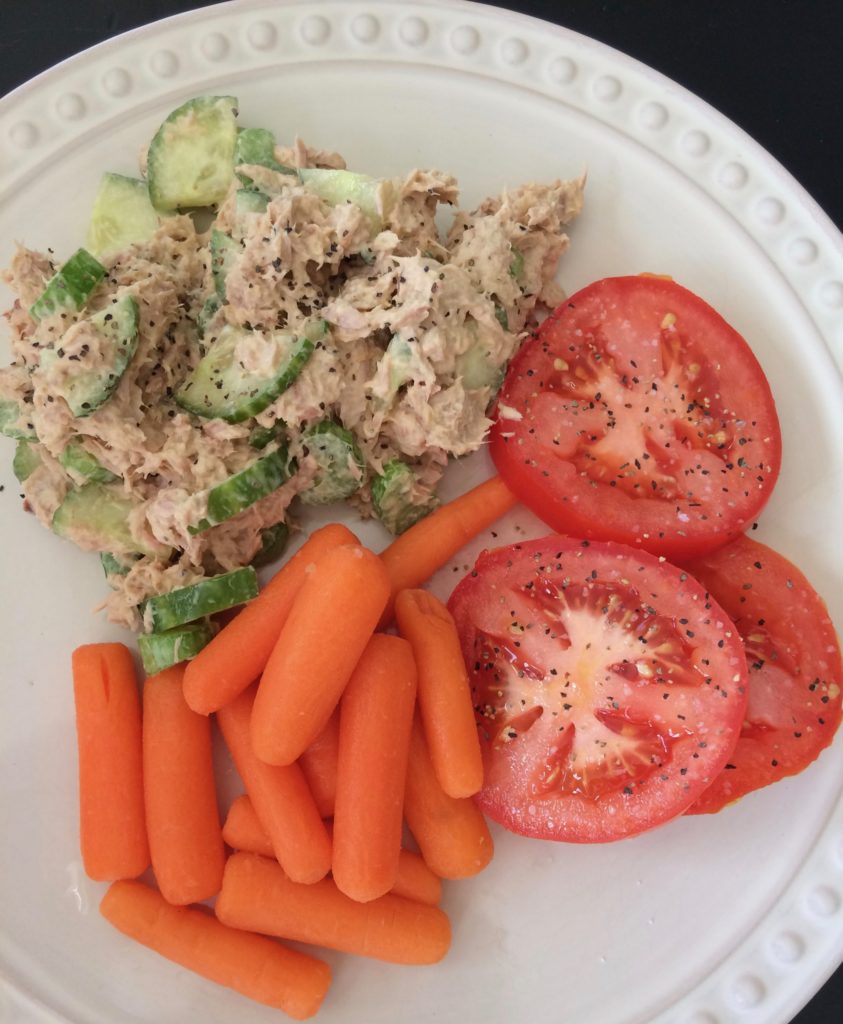 Snack – 7 SP
RX Blueberry Bar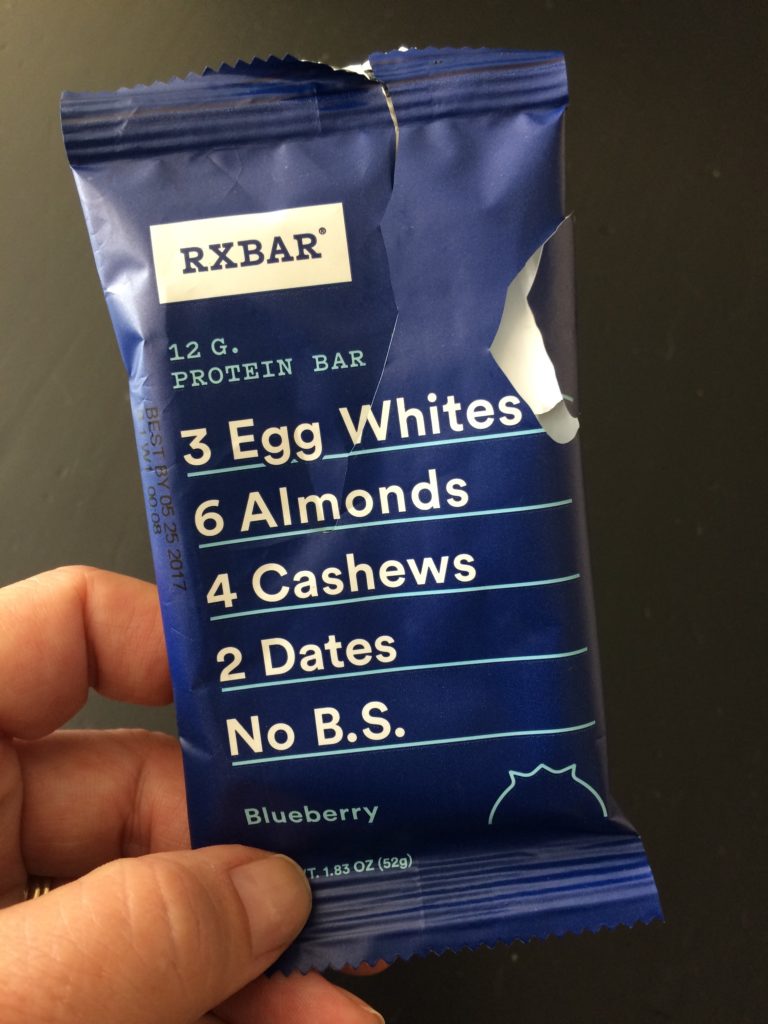 Dinner – 11 SP
The rest of the Tuna Salad, Tomatoes, Grapes, Plantains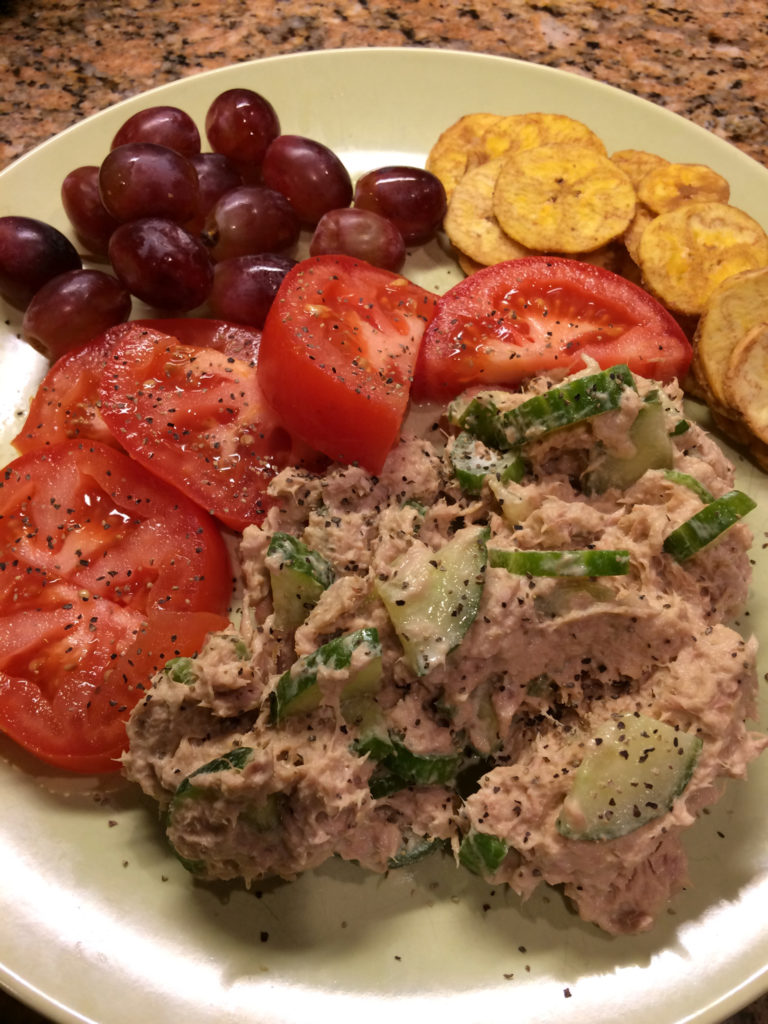 Total – 28 SP
Please be safe tonight and a very Happy New Year to you all!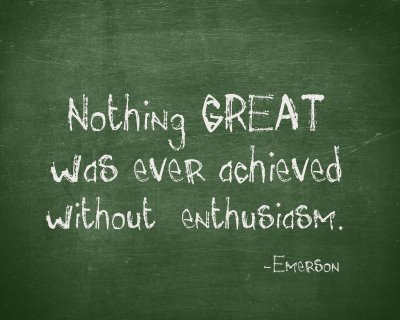 "love the life you live, live the life you love"