In an effort to clean up my body after the holidays, I'm dedicating January to eating lots of whole foods and very little processed foods. I already feel better after a few days of eating lots of lean protein, fruits and veggies, raw nuts and drinking lots of water. I got 30 minutes of treadmill yesterday and plan to go to a Hot Yoga Class today.
That's it for now! I'm organizing my house today. I have a friend coming over to hep me rearrange all of my accessories. My dining room table is a mess right now with every little accessory on it! I hope when we are done that it looks like I bought a bunch of new stuff! lol
Here are yesterday's eats…
Breakfast – 4 SP
Fajita Scramble
Peppers and Onions sautéed in Cooking Spray with Fajita seasoning. I mixed those in with my scrambled Egg Whites and topped with tomatoes and Smashed Avocado. I also had a few bites of White Sweet Potatoes.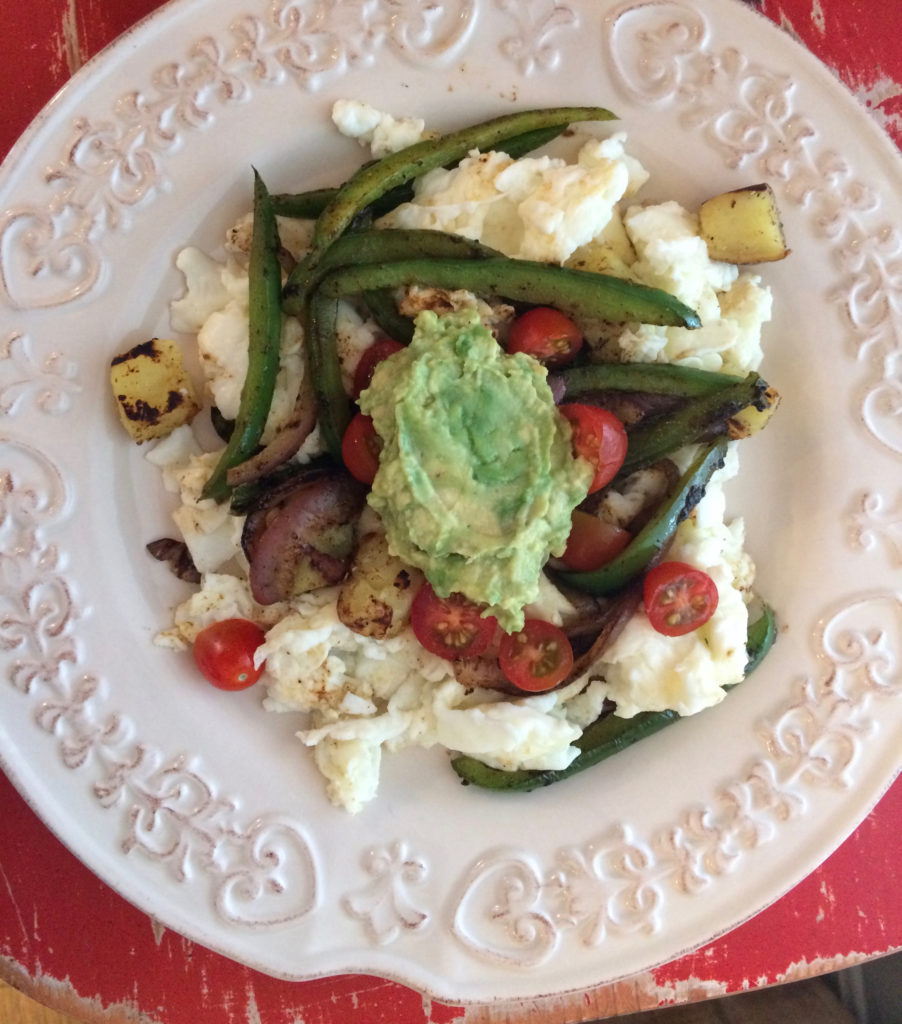 Lunch – 6 SP
Tuna Salad and veggies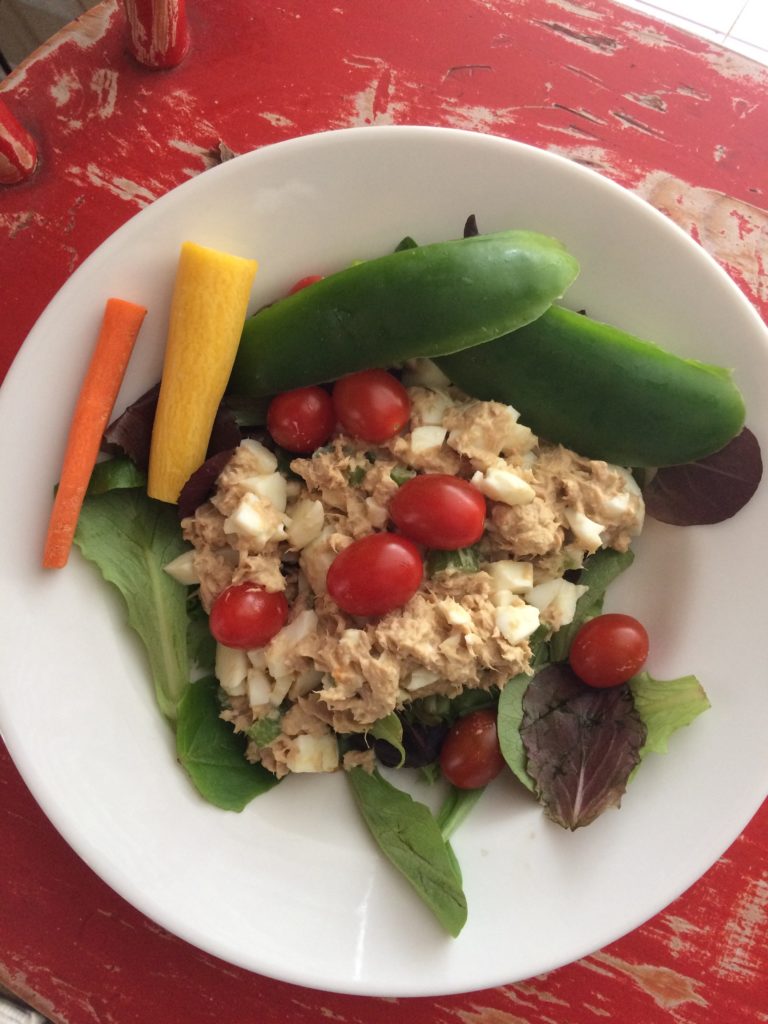 Snack – 6 SP
Un-Pictured Chicken Breast – 1 SmartPoint
Mini Lara Bar – 4 SmartPoints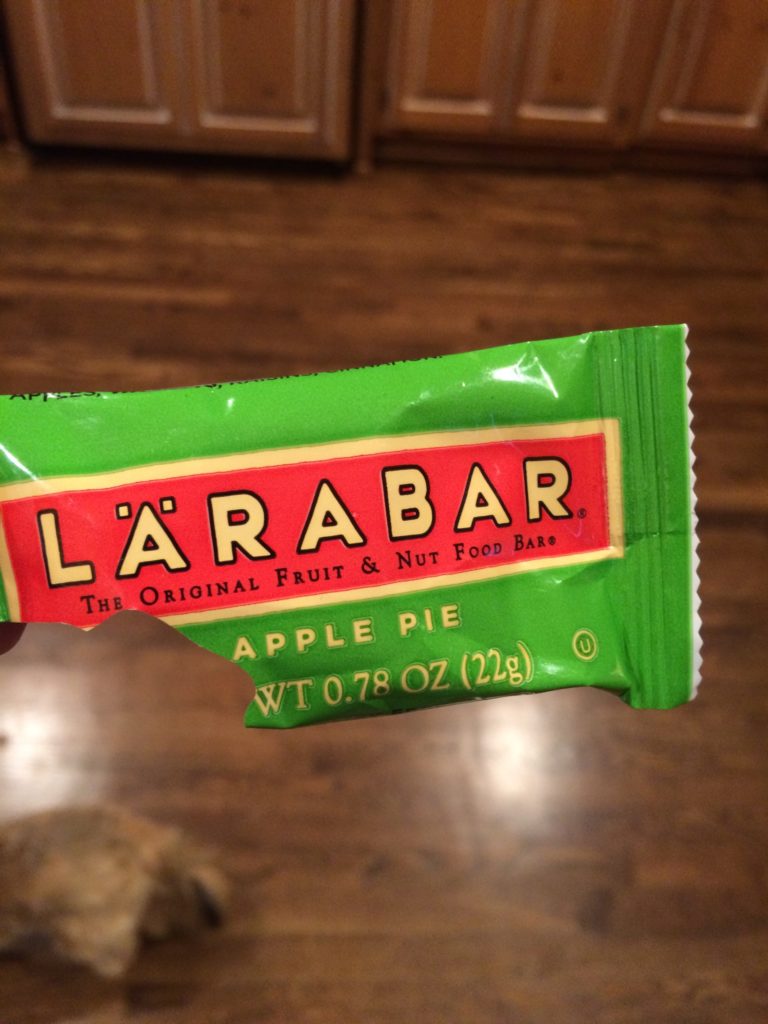 Fruit with Almond Butter – 1 SmartPoint
I wanted something sweet. I was thinking about my Warm Cinnamon Apples, but wanted more.
I sliced an Apple, put it in a small skillet with 1 T. of water and sprinkled the apple slices with cinnamon. I added a handful of fresh blueberries and cooked until the apple slices were tender. The water and cinnamon and blueberry juice turned into this this yummy sauce. This would taste so good on Oatmeal, or Pancakes or Waffles!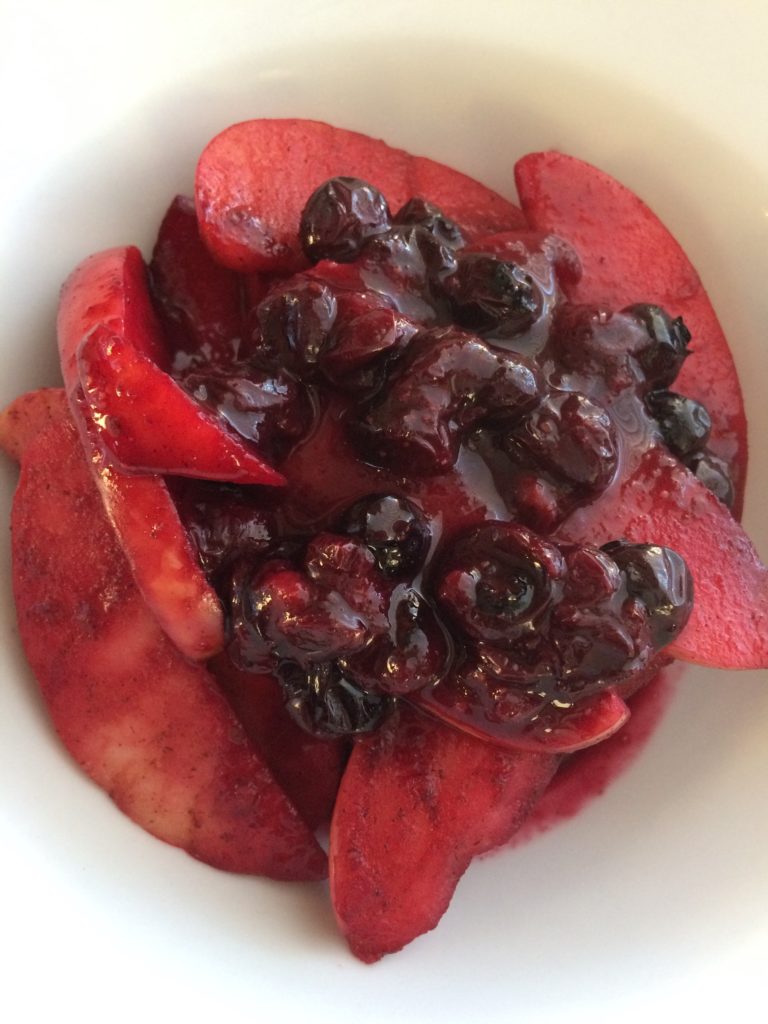 I topped it with 1 tsp Almond Butter. This satisfied my sweet tooth for sure!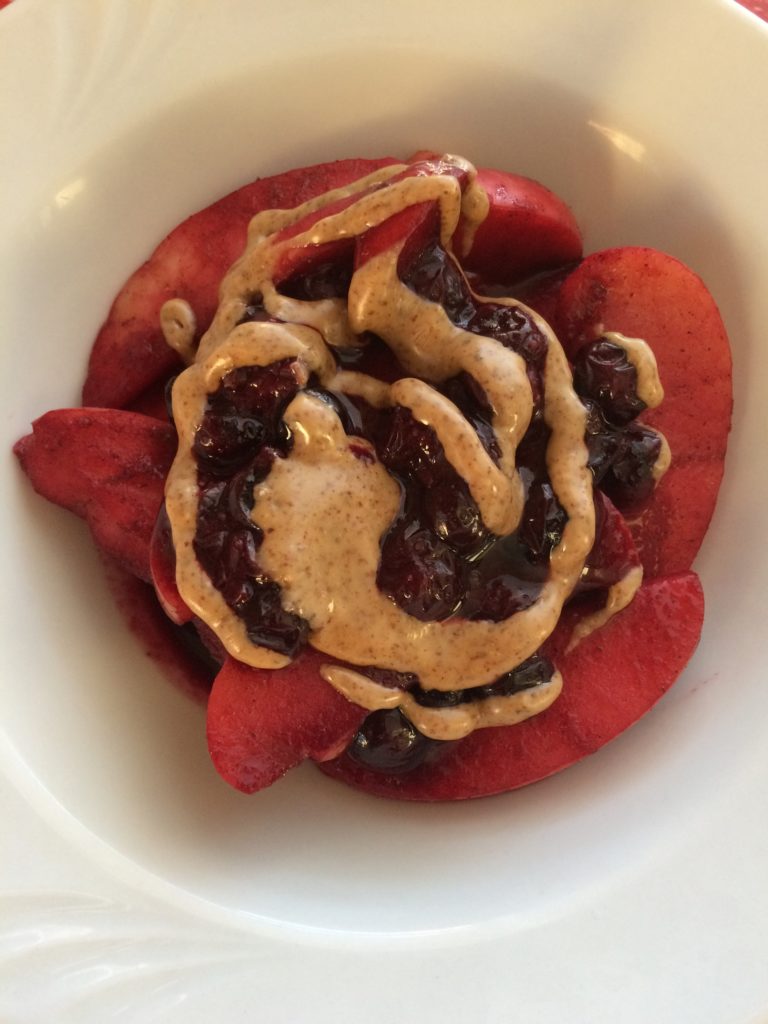 Dinner – 11 SP
Meal prep paid off. Everything on this plate was already prepared, I just needed to heat it up!
Baked Chicken Breast, Brussels Sprouts, Butternut Squash, Carrots.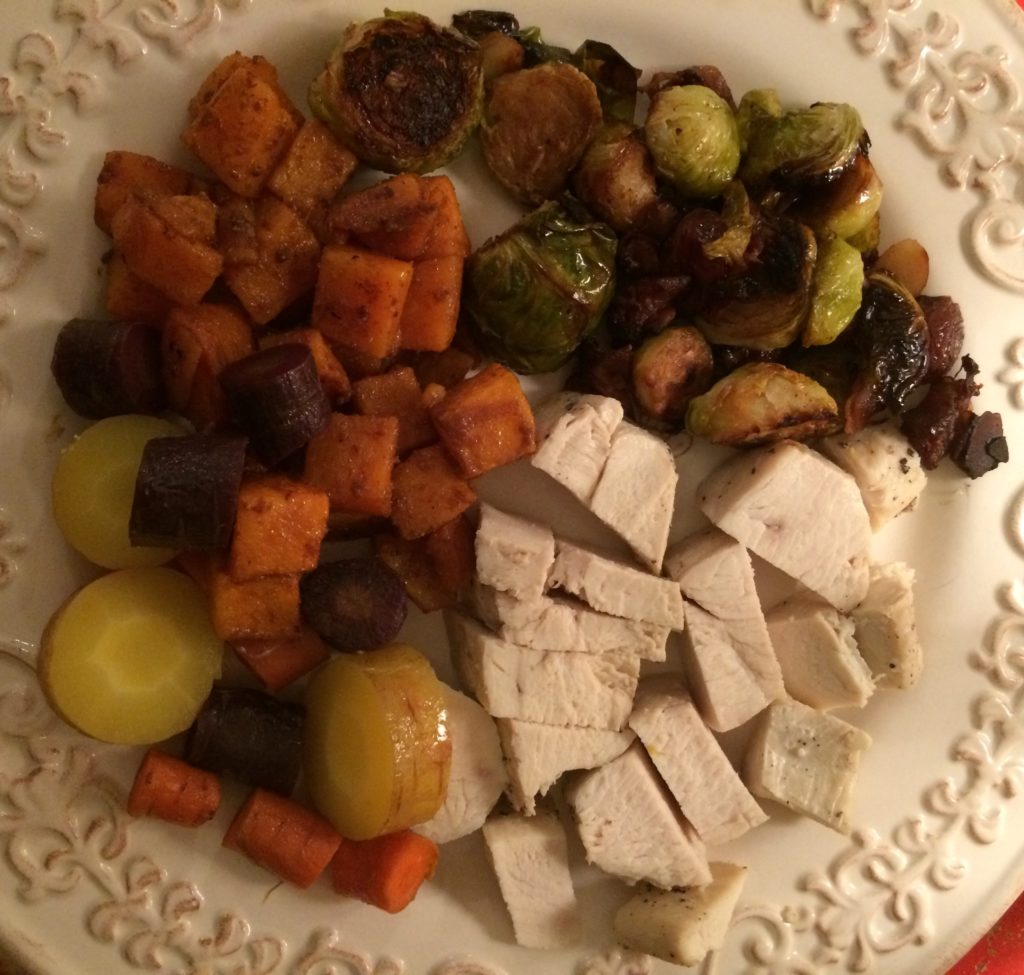 After eating this plate of food, I was still a little hungry AND I had points left!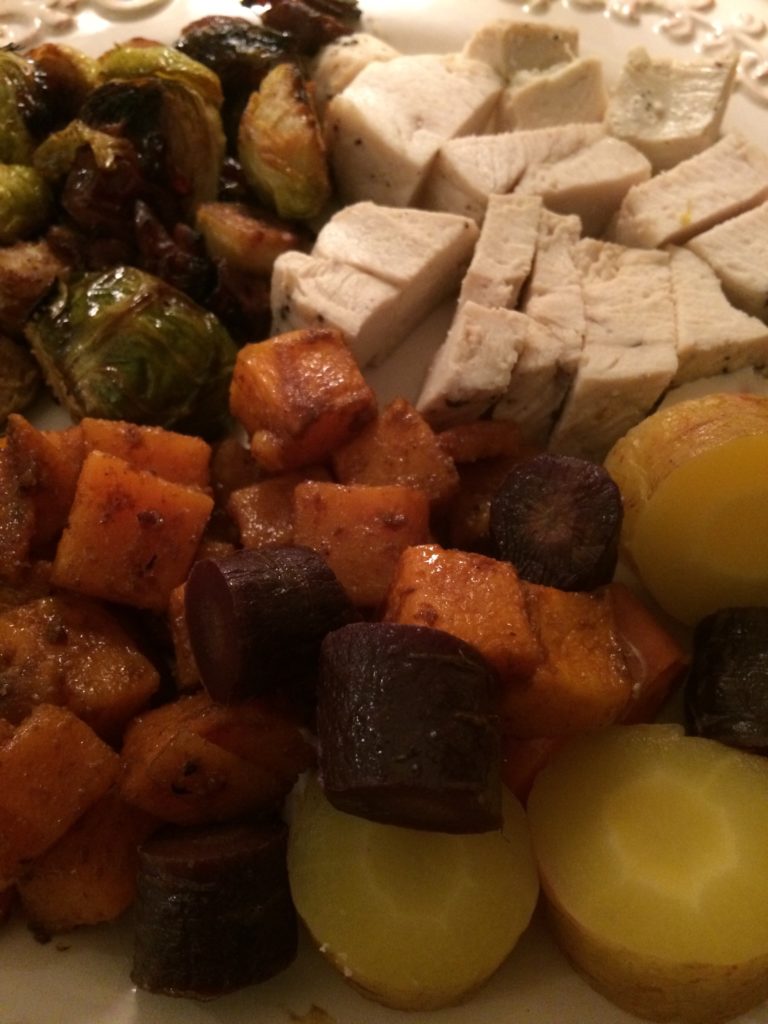 Hot Tea and a Mini LaraBar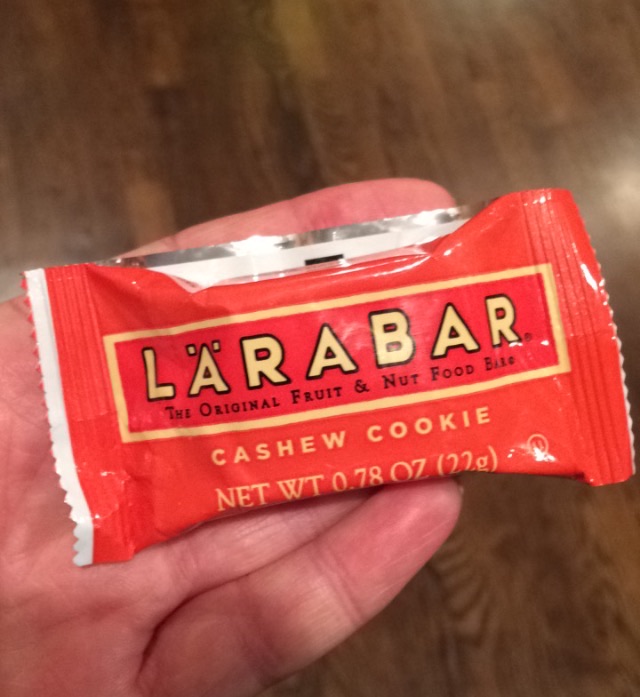 Daily SmartPoints Total = 27

2017 Goals
Make time each week to Meal Plan
Drink 100 ounces of water each day
Exercise 5 days a week
Eat three meals and one snack daily
FOUR 100 Mile Walking Challenges this year!
I wake up feeling so good when I get my water in! You are drinking your water??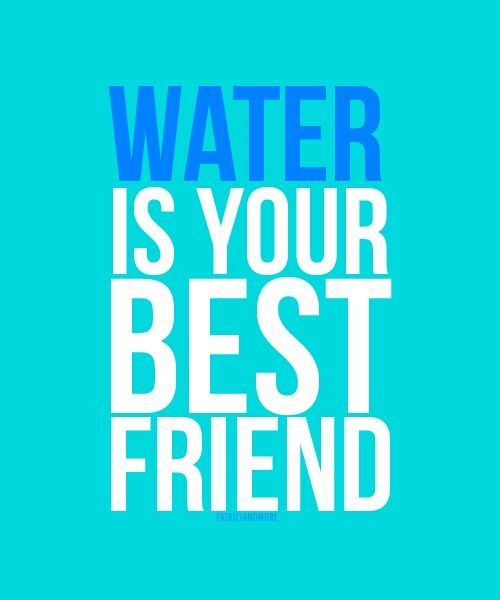 "love the life you live, live the life you love"