I love to watch the snow fall, preferably from my house while sitting by the fire while sipping on coffee. Yesterday I watched it snow as I drove down the interstate in rush hour traffic. I'm a working girl now ya know.
I worked at an early morning WW meeting and it was a great training opportunity. The new year brings in new Weight Watcher members, and knowing what to do with a new member when they walk in the door is kind of important. I was happy to have the opportunity to train and to meet so many nice people, but also happy to be back home in my warm house by noon.
After a few hours at home, I thought it might be fun to bundle up and take a walk on the trail in the snow.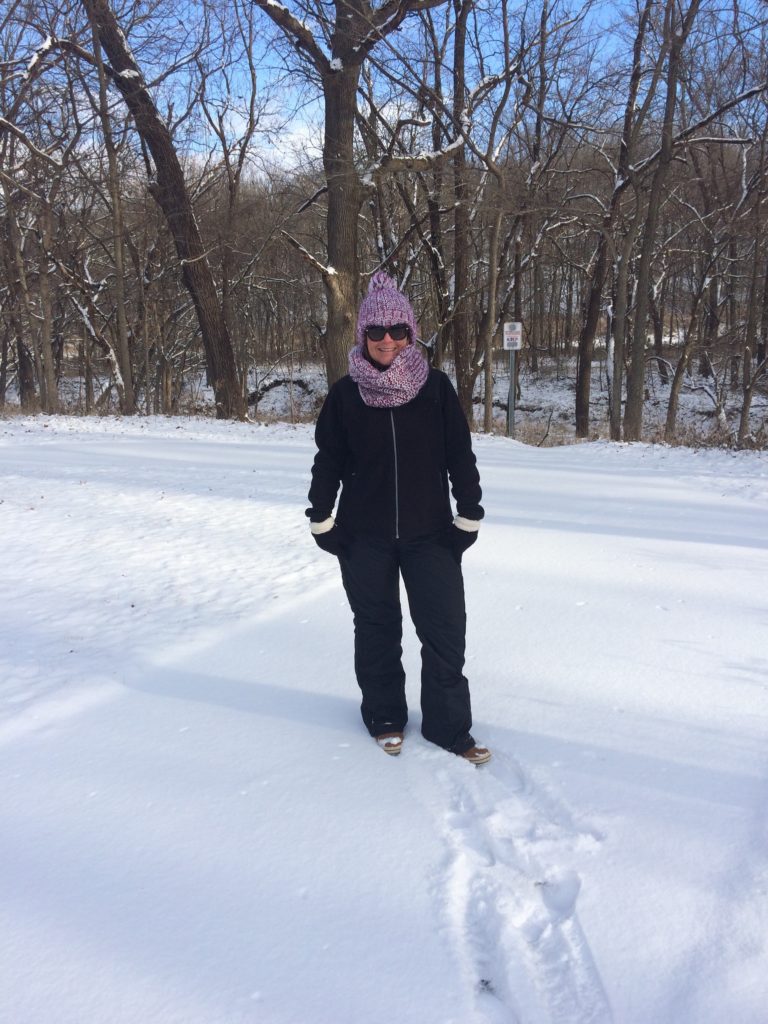 This girl will go for a walk with me just about anytime I ask. It was a tad chilly!
Here are yesterday's eats…
Breakfast – 8 SP
I was running out the door, so I made a cup of coffee to go, and grabbed a couple of bites of chicken.
I know it sounds like a strange thing to eat first thing in the morning, but I've learned that you don't have to eat certain foods based on the time of day.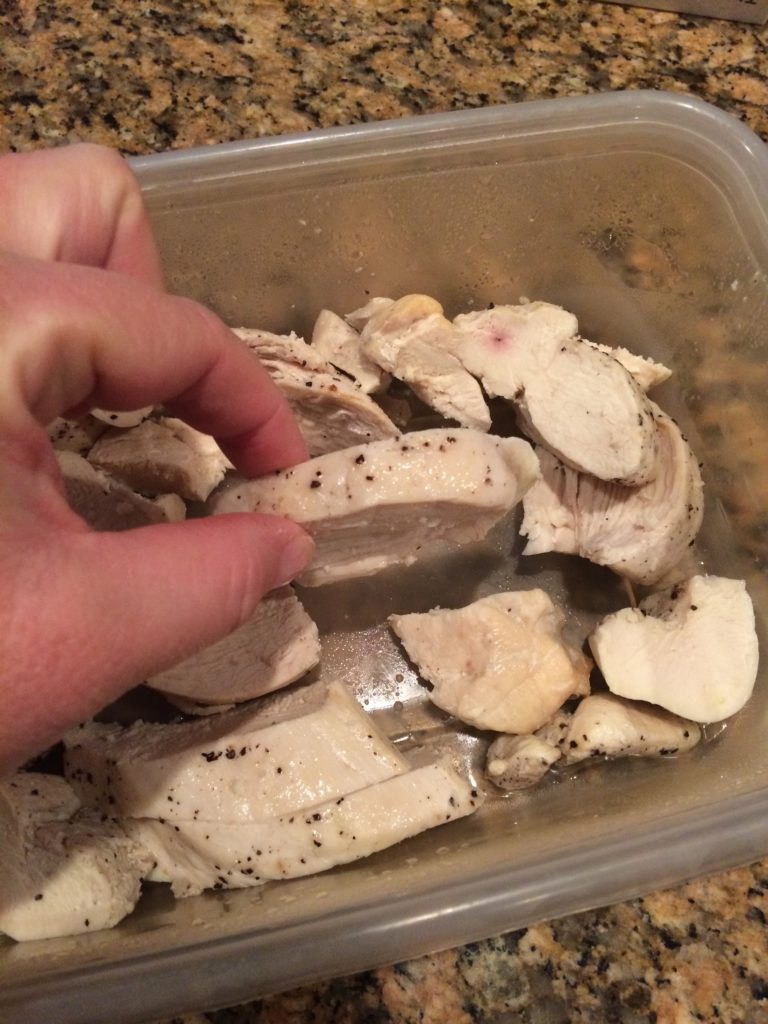 I also grabbed this Apple Cinnamon RXBar to have in the car with my coffee. These bars are made with whole ingredients, and I knew that the protein would keep me full.
I really do like these RXBar's and I've been surprisingly good at saving them to eat as a meal and not eat as a snack. Success! #NSV (You guys, that's a Non Scale Victory!)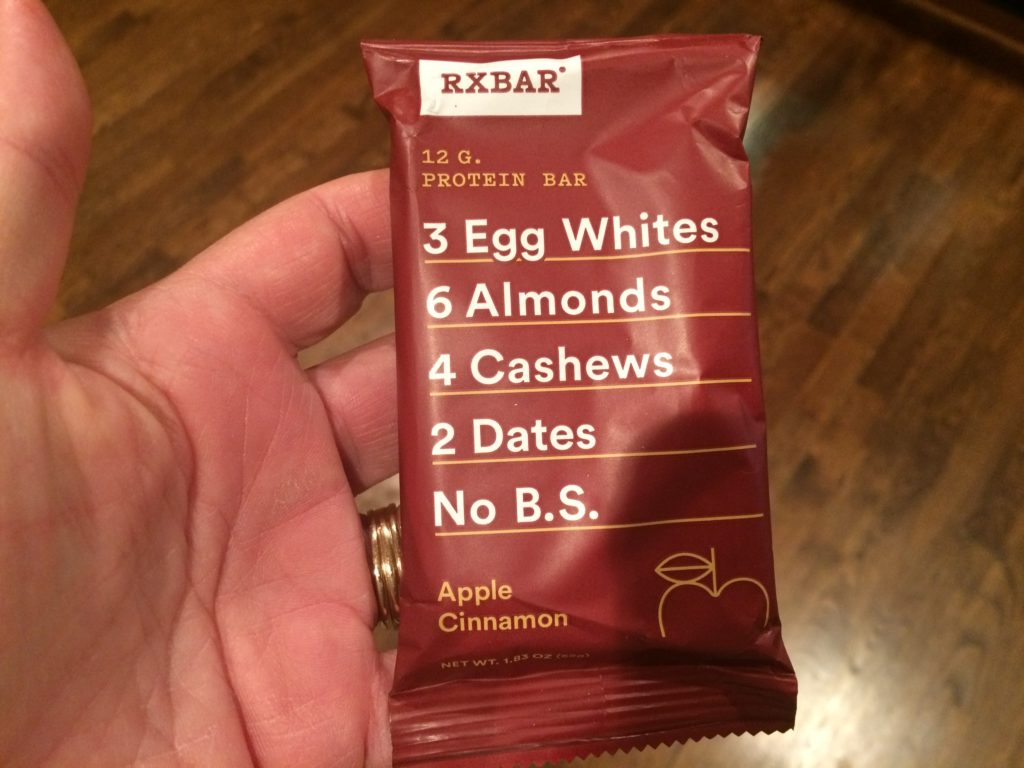 Lunch – 6 SP
For lunch, I had a Breakfast Bowl. Chicken for breakfast, Eggs for lunch.
Scrambled Egg Whites, White Sweet Potatoes and Veggies topped with Avocado.
Snack – 6 SP
The last few bites of Chicken Salad with a few Plantains.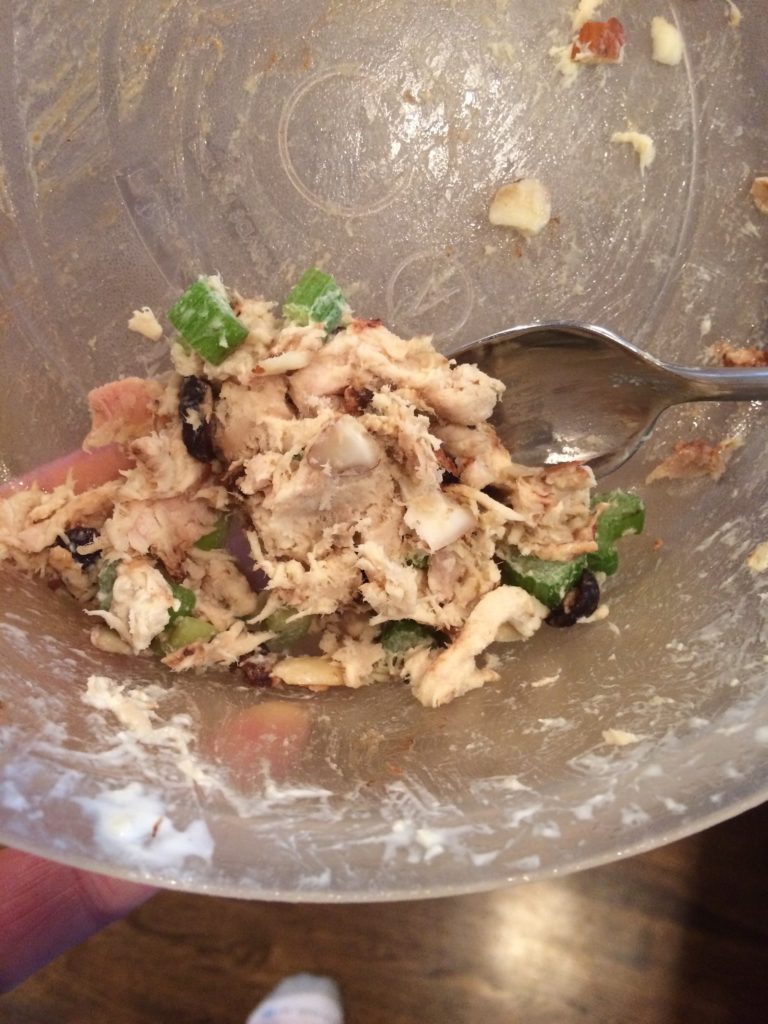 Dinner – 9 SP
Roasted Cauliflower, Asparagus, Chicken Breast and Butternut Squash Soup.
I really wanted soup after a chilly walk outside. The Weight Watcher Butternut Squash Soup is so easy and has just a few ingredients. Butternut Squash, Apple, Onion, Vegetable Broth and a few seasonings.
I added one cup of diced Sweet Potato to the recipe and I loved the way this tasted. I poured it over chicken and topped it with Bacon Crumbles and Avocado. Mike really liked it too!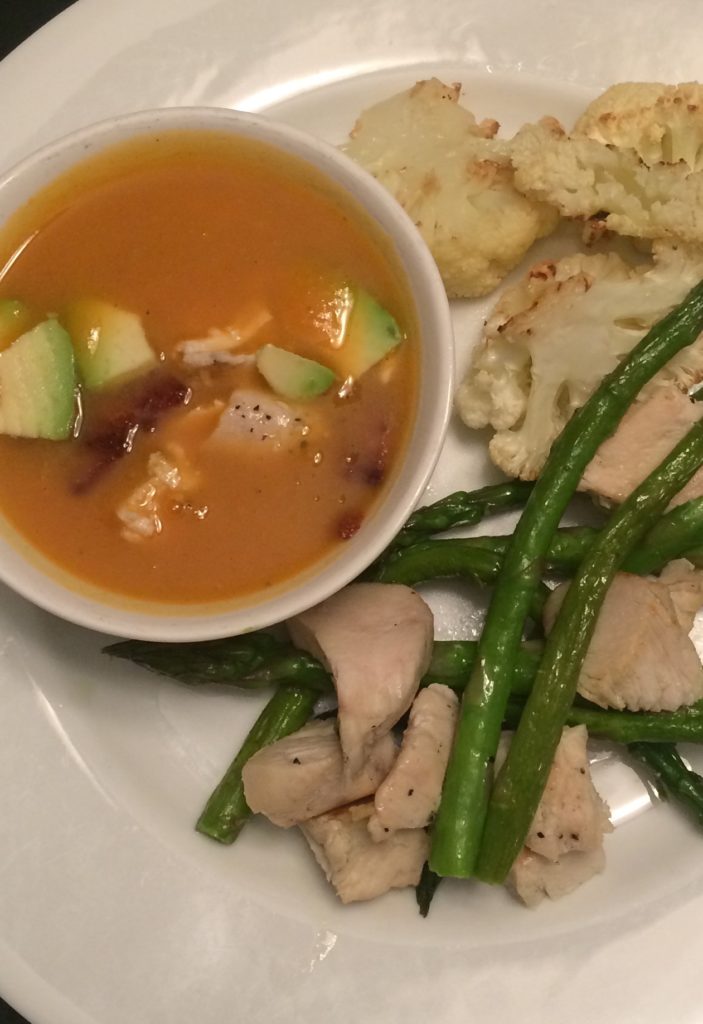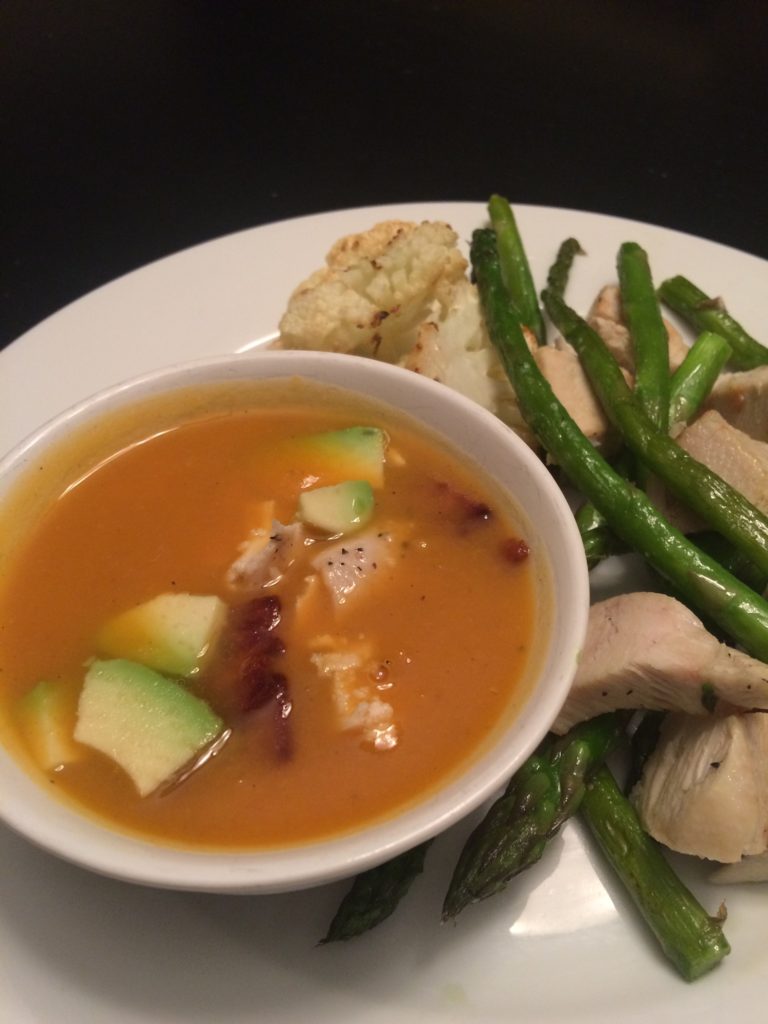 Daily SmartPoints Total = 29

2017 Goals
Make time each week to Meal Plan
Drink 100 ounces of water each day
Exercise 5 days a week
Eat three meals and one snack daily
FOUR 100 Mile Walking Challenges this year!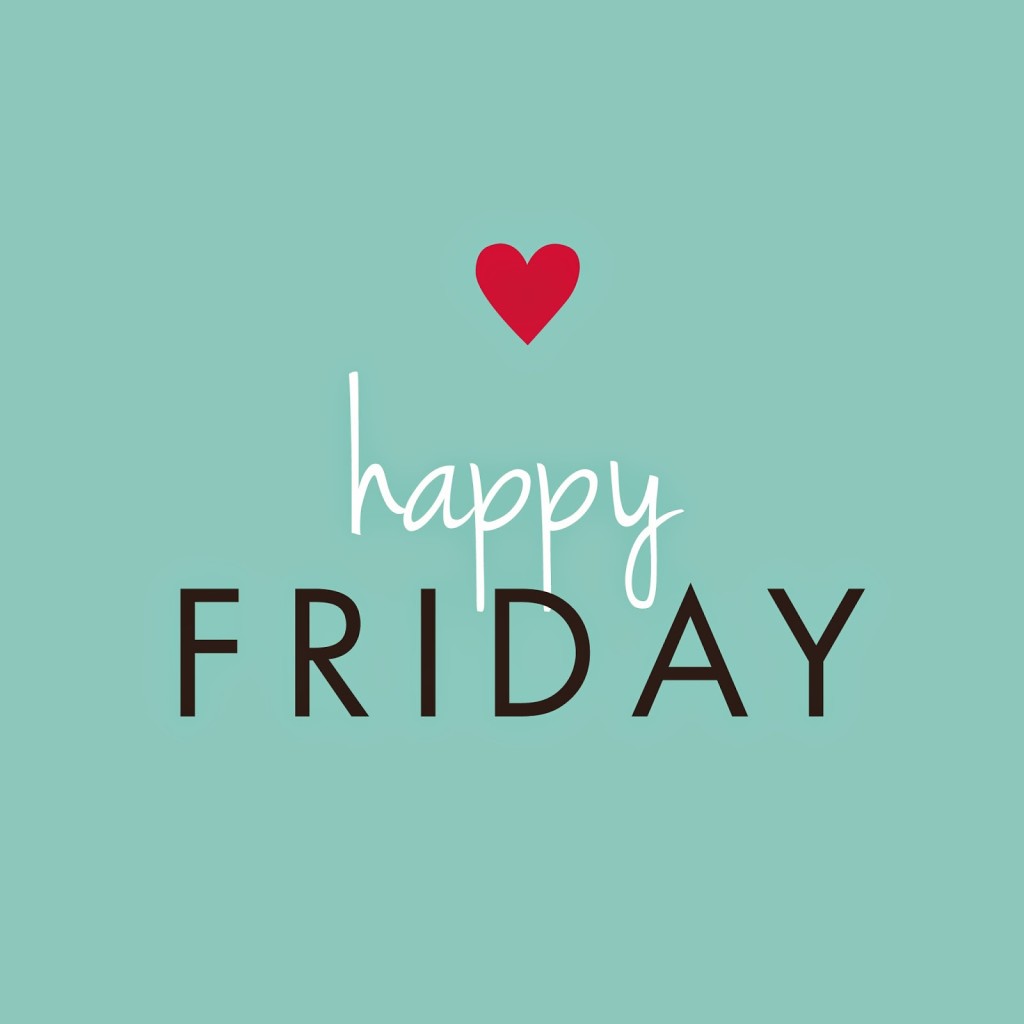 "love the life you live, live the life you love"