Just as I posted a blog stating that I needed to put my RXBar's outta sight for a few days, I was running a bit behind and grabbed one of them and an apple to eat for breakfast in the car.
I was gone from 8:00 to 4:00 yesterday with no meal plan for while I was gone.
I stayed within my SmartPoints range and I still got in a full day of whole foods, it just wasn't the best balanced day.
Oh, and I made this White Chicken Chili the other day in the crockpot. Here is the picture from the Website. Looks amazing, right?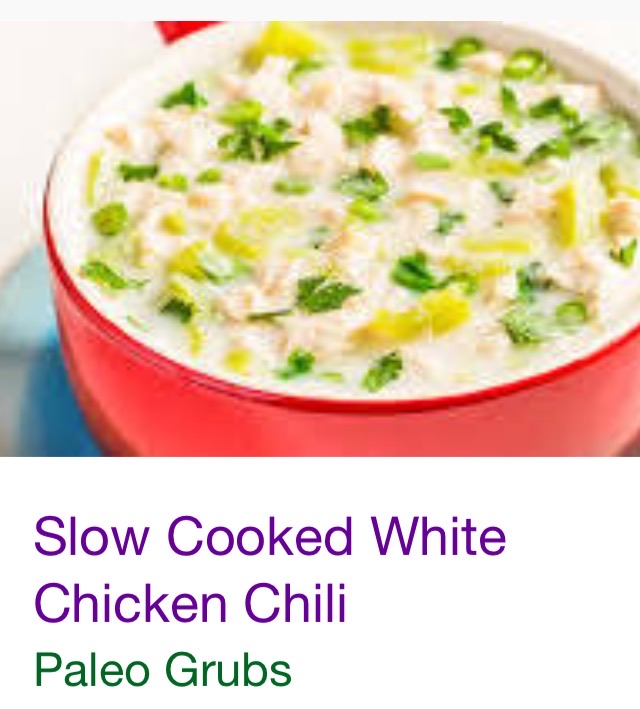 Here is a picture of my my crockpot. It doesn't look nearly as good, but it did have good flavor. It did call for Almond Milk, and I left that out. Maybe I'll try this again using all of the ingredients and see what I think.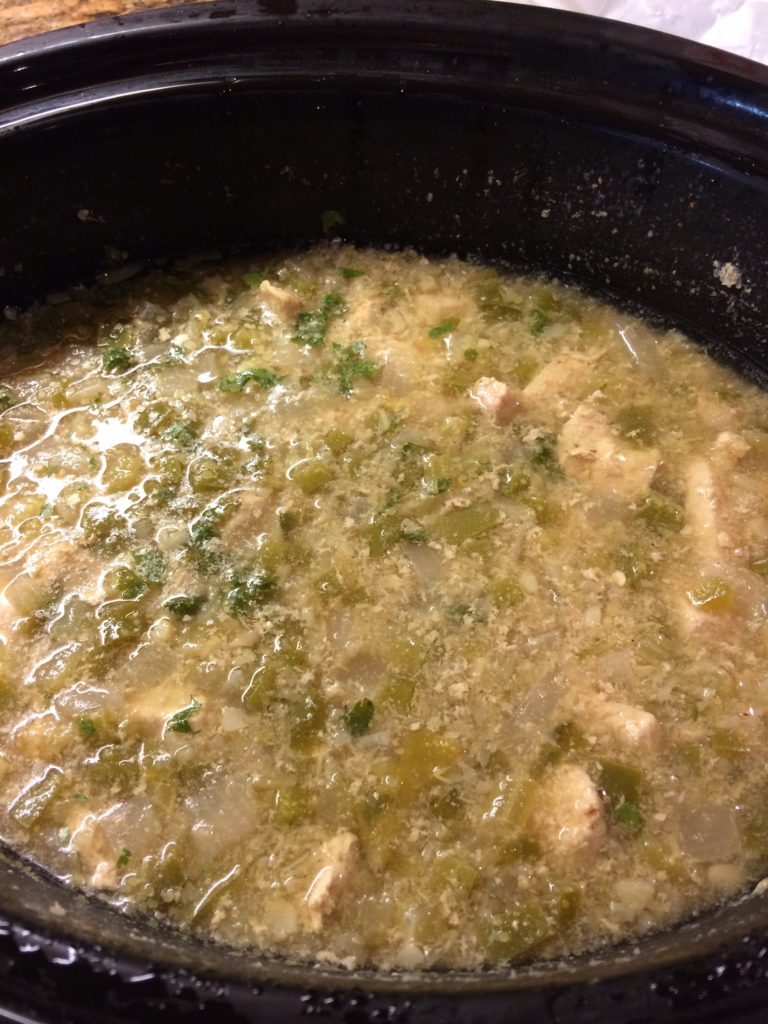 I got in a 2 mile walk outside with a friend, then took the pooches for a 1/2 mile stroll. It was a tad chilly. Do you burn more calories when you walk outside and its cold?? I feel like it's a good possibility! I'll tell myself "Yes"!
Here are yesterday's eats…
Breakfast – 7 SP
Pumpkin Spice RXBar. Nuts…in a bar.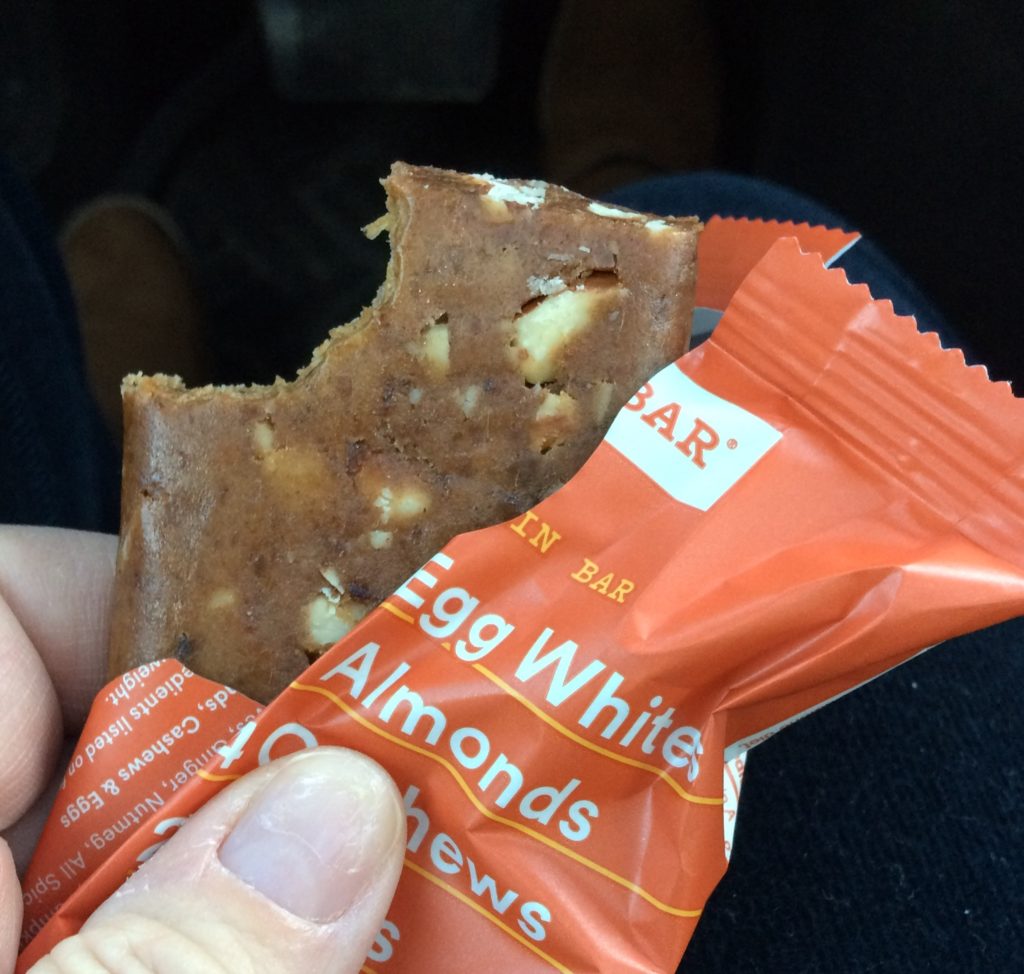 Snack – 0 SP
Apple
Snack – 0 SP
I ran in Target between the meetings that I was working and I bought these to sit in the car and eat.
Black Coffee, Banana and Carrots. More fruit for the day.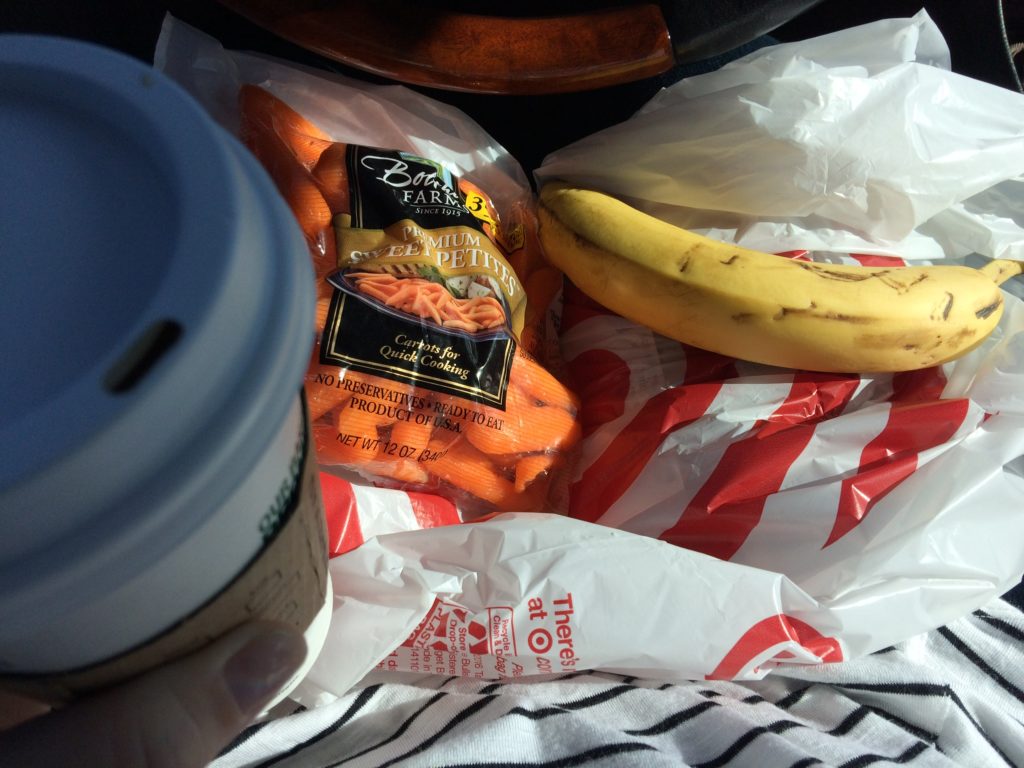 Lunch – 7 SP
At 4:00, I was now home and I was starving. I decided to not let this Crockpot White Chili go to waste.
White Chicken Chili with Avocado and a few un-pictured Raw Almonds. Again, with the nuts!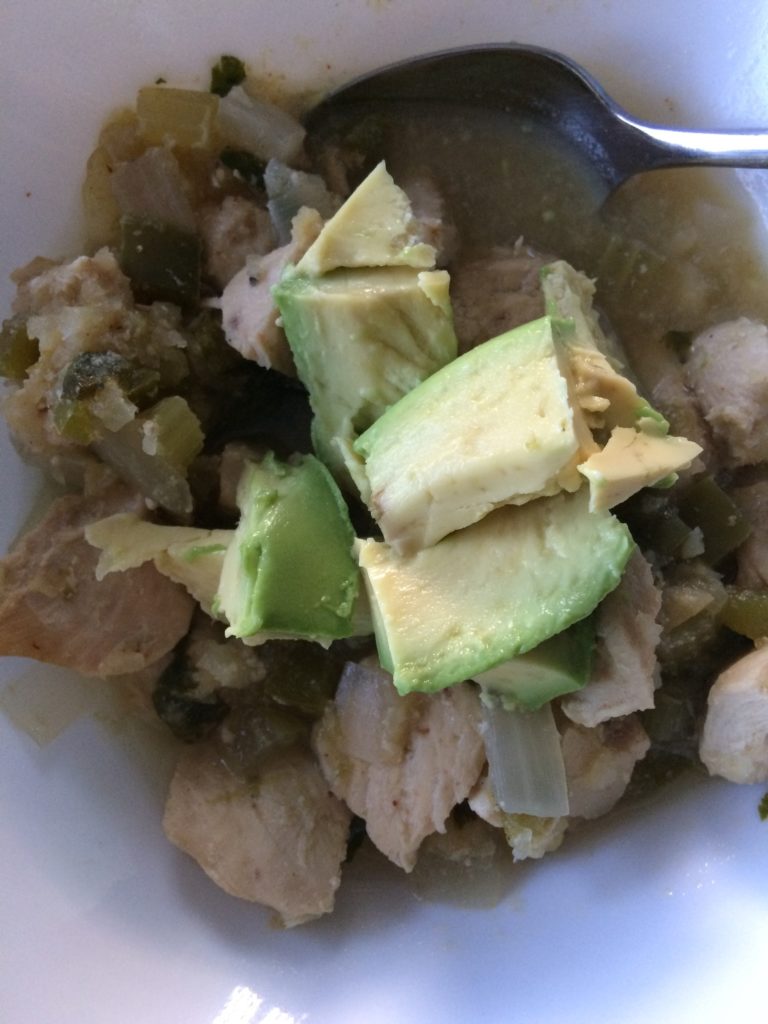 Dinner – 14 SP
It was kind of late when I started cooking dinner, so I decided that I would just make Bee Burgers in the skillet and roast some Brussels Sprouts. Easy. I decided a slice of prosciutto might taste good on the burger, then it was calling for some Smashed Avocado. It still needed something, and i had plenty of points left for the day, so I topped it with an Egg.
Burger, Prosciutto, Avocado, Egg and Brussels Sprouts.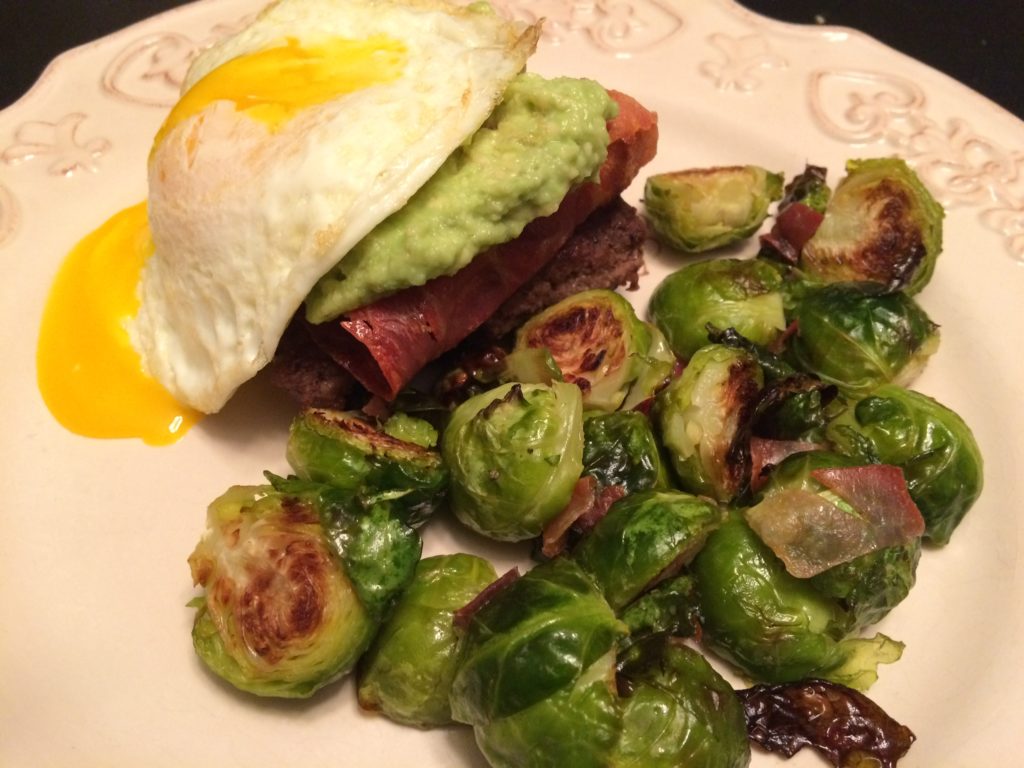 Daily SmartPoints Total = 28
2017 Goals
Make time each week to Meal Plan
Drink 100 ounces of water each day
Exercise 5 days a week
Eat three meals and one snack daily
FOUR 100 Mile Walking Challenges this year!

"love the life you live, live the life you love"