Not only did I make a decision on paint colors, but this blog post is seriously ALL over the place, kinda like my brain the last two days.
Paint
I finally made some decisions on paint colors for the entry and hallway and powder room and its time to get started! I need a project and I'm ready for a lighter color on the walls. When I say project, I'm talking about shopping for new things to hang on the walls, not the painting. 🙂 I'm going to have someone else do that.
I would love for the whole first floor to feel like this picture.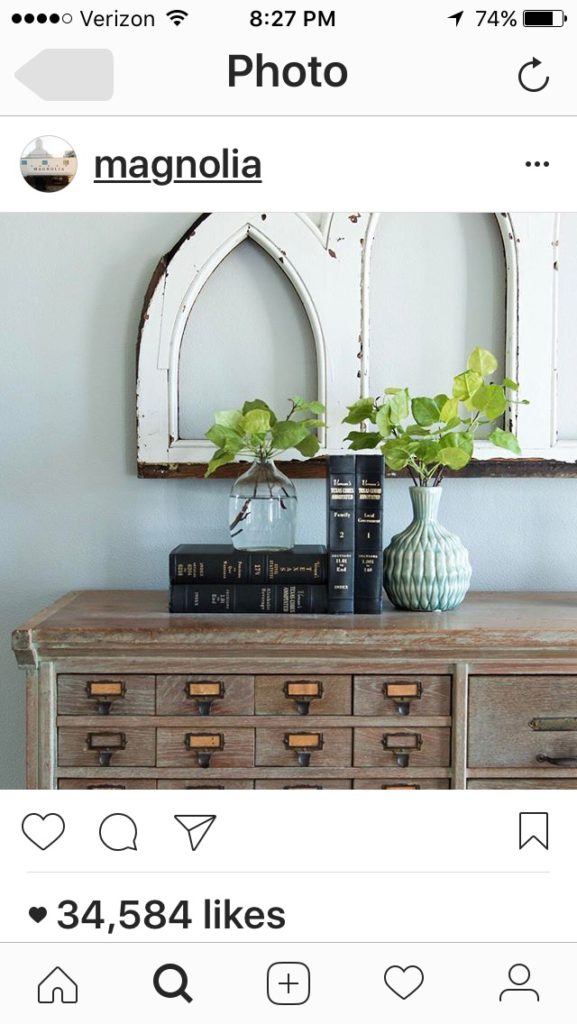 Feet
I spent over an hour at the shoe store on Tuesday where I buy my walking shoes, getting fitted for just the right insert for this plantar fasciitis. I also bought some special sock? We'll see. I'm also doing stretches for it and using my Tens Unit on it.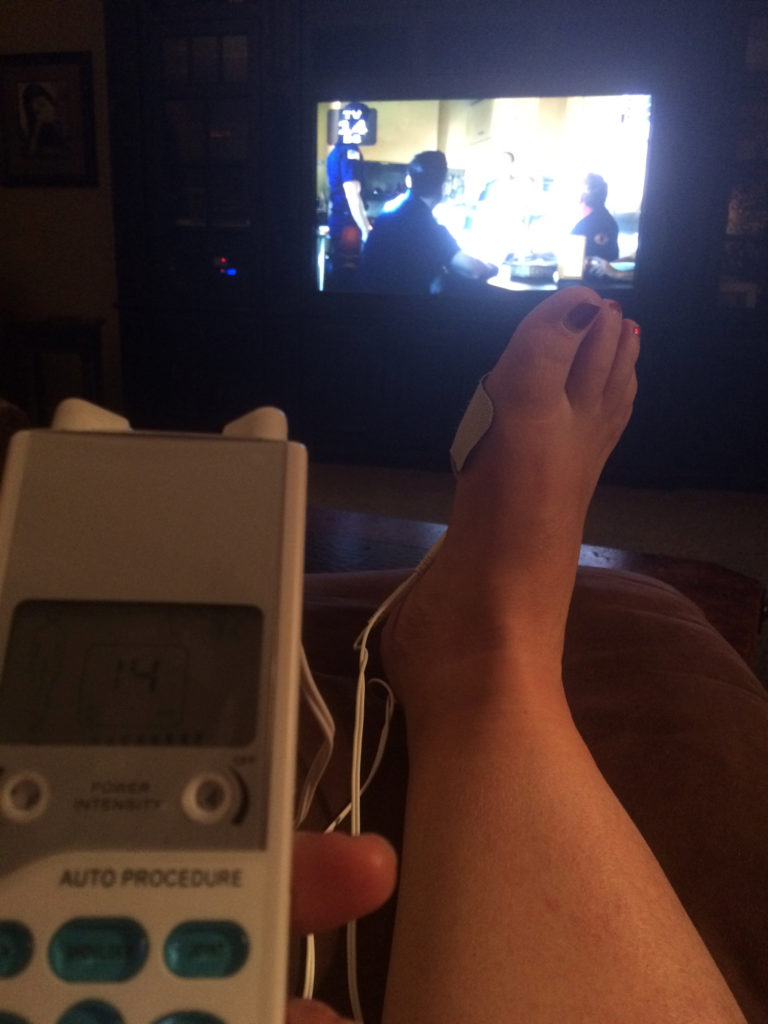 I can not believe how common plantar fasciitis is?? This is a real pain in the heel!!
I came home and put my inserts to good use and walked 3 miles outside.
Blog News
I received a fun email on Monday. A few weeks ago I received an email from the Healthywage Blog. They had been reviewing different weight loss blogs and came upon my blog. They put me in their Top 50 Weight Loss Blogs for 2016. That was awfully nice of them! They posted this article titled 10 Ways to Make Your Weight Loss Stick . You can find one of my favorite tips for weight loss listed in the article. Now I need to go see what some of those other bloggers have to say!
Food
I made Tuna Patties on Tuesday for lunch. What do you think?? Appetizing picture? No, not at all.
I mixed Tuna, Diced Onion, Egg, Almond Meal and salt and pepper. I cooked these in Coconut Oil. They tasted great, but two fell apart on me.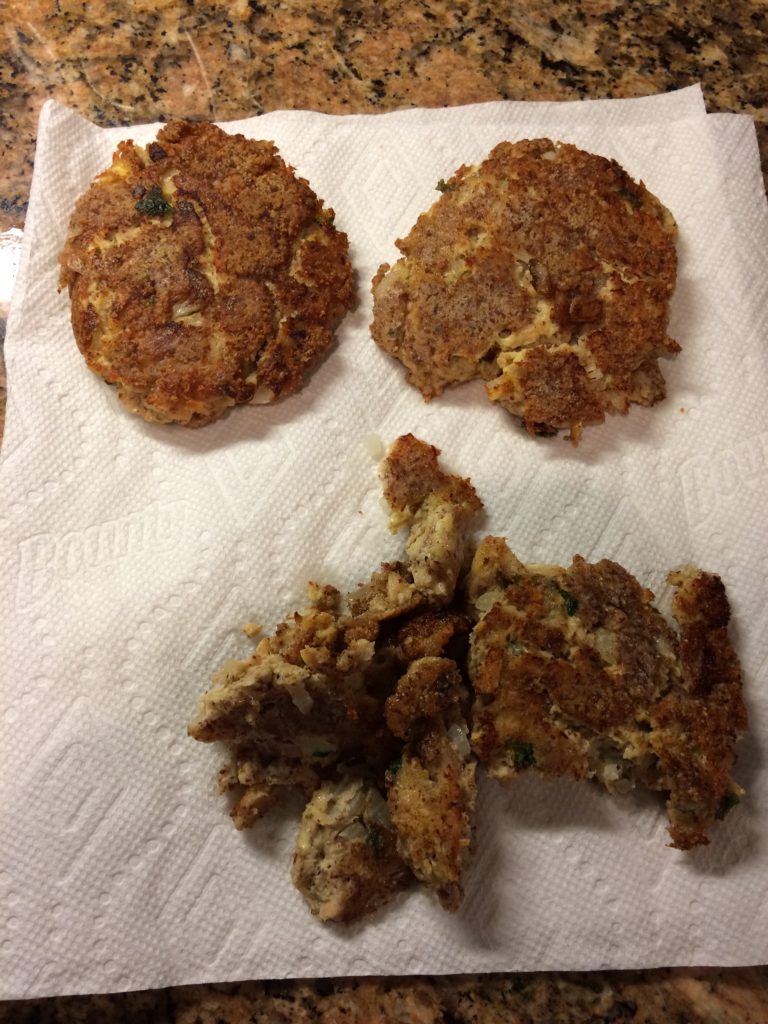 The one that I ate looked just like the messy one in this picture! They tasted great, and if I ever come up with a recipe that I love, and they don't fall apart, then I'll share.
For dinner, I cut up a bunch of veggies and chicken breast, seasoned it all, added Olive Oil and stuck it in the oven. This is such an easy dinner. I didn't care for the squash this way though. Squishy squash is not appealing to me.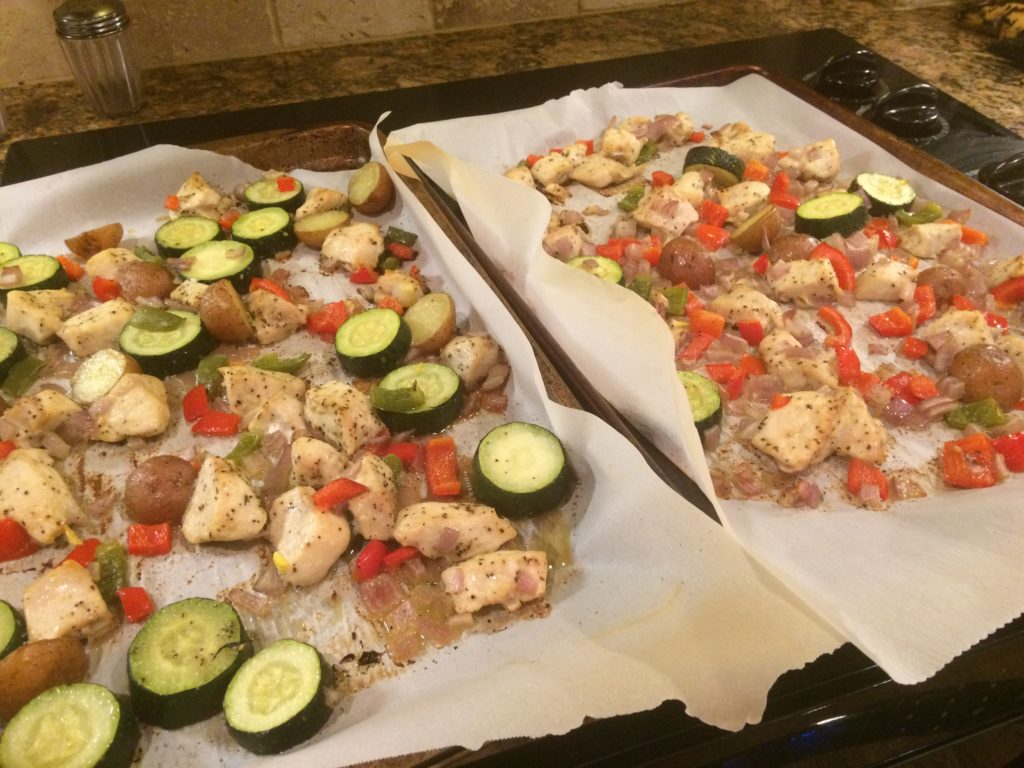 Make today great!
Here is what I ate on Tuesday.
Breakfast – 6 SP
Walnuts and Blueberries, and more Walnuts and Blueberries before rushing out the door.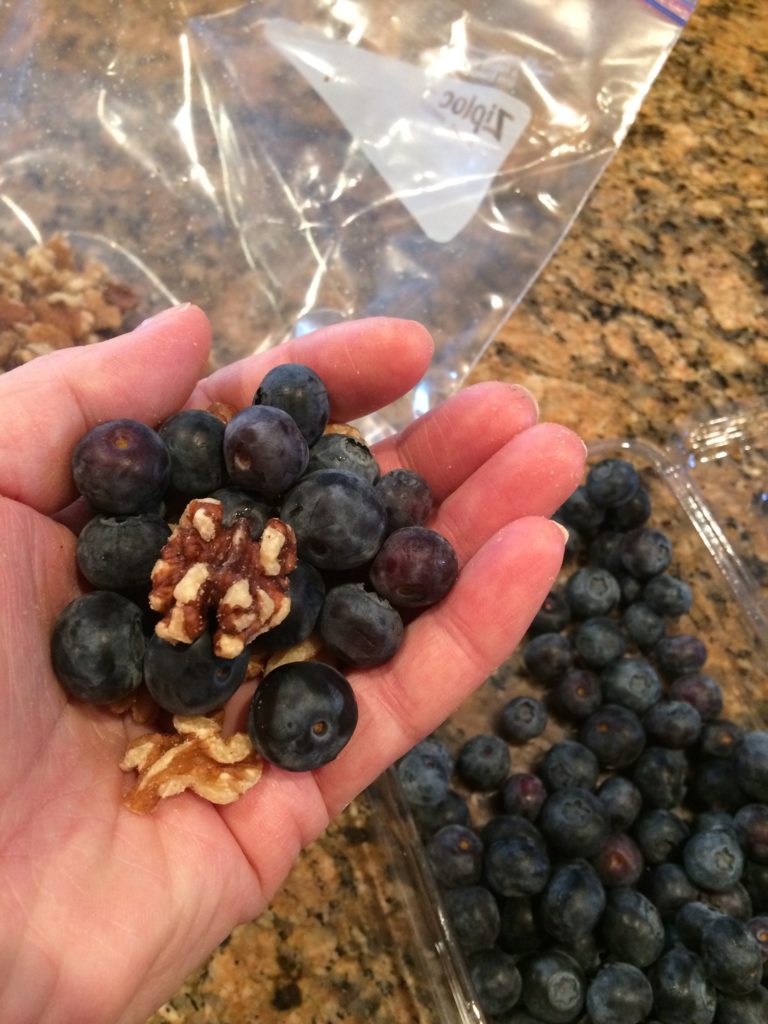 Lunch – 13 SP
Tuna Patty cooked in Coconut Oil in the skillet, 1 T. Mayo and Greens
Dinner – 8 SP
Chicken, New Potatoes and Veggies Roasted with Olive Oil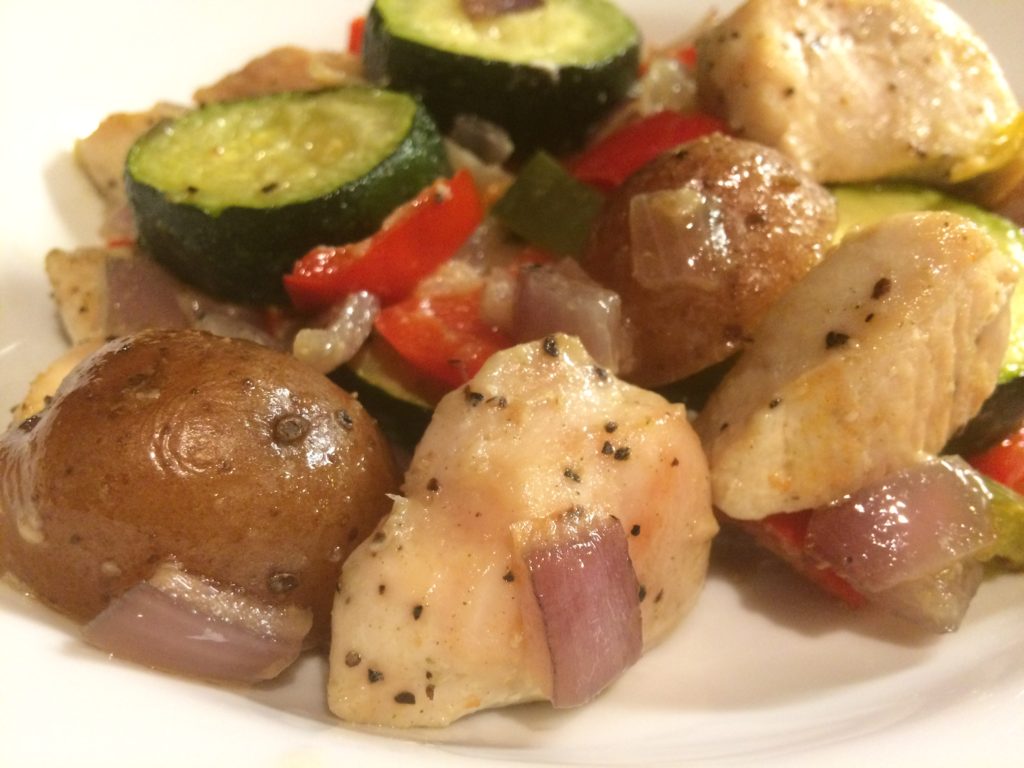 Snack – 5 SP
Un-Pictured Plantains and a spoonful of Almond Butter? Such a weird combo, I know. I had the munchies and dinner didn't quite fill me up!
Daily SmartPoints Total = 32
2017 Goals
Make time each week to Meal Plan
Drink 100 ounces of water each day
Exercise 5 days a week
Eat three meals and one snack daily
FOUR 100 Mile Walking Challenges this year!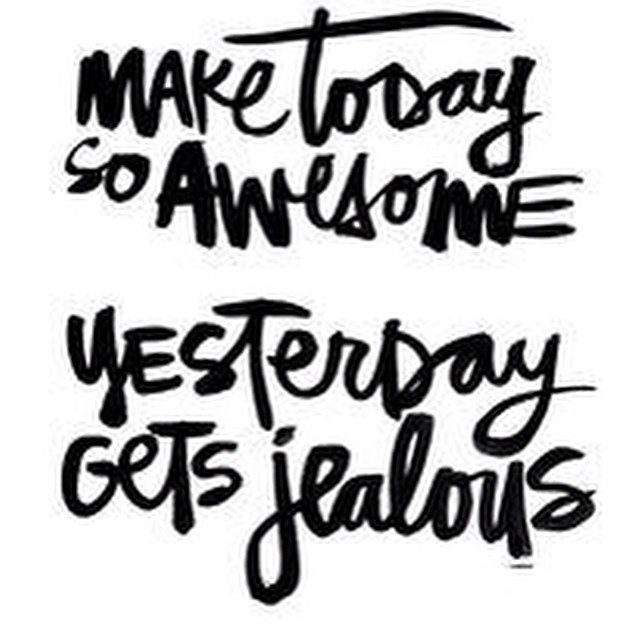 "love the life you live, live the life you love"