I didn't make it to my own Friday WW meeting, so I ventured out and went to a meeting that I have never been to before. I got out of bed at 6:00 am so I could go watch my friend, Antonia, lead a meeting at 7:00 am.
She did a great job and I was so glad that I crawled out of bed at the crack of dawn to go. Really, I was.
When the meeting was first getting started, Antonia asked a question and I was all happy to put my two cents in. No surprises there, right?
After I answered, the very sweet lady beside me looked at me, tapped my shoulder, and said, "I know you! You're The Weight of my Weight! You're Julie. I know all about you. You have a daughter named Tess. You're a new WW Leader. I know you!"
Hi Mary Ann!! You are the sweetest!
I often wish that I could meet my readers in person, so It was nice to be able to do just that! We chatted after the meeting for a bit. She said that she really liked my food pictures and that I gave her ideas for what to eat. That is one of the biggest things that I hope to do for my readers. Give them ideas for tasty meals that are easy to make and that are point friendly. Mary Ann, you made my day! For so many reasonings, I am glad that I got out of bed early and made it to that meeting.
Great Job Antonia! You can read all about Antonia in this blog post, My Bad Ass Friend.
In the afternoon, I went to a baby shower for our fifth grand baby!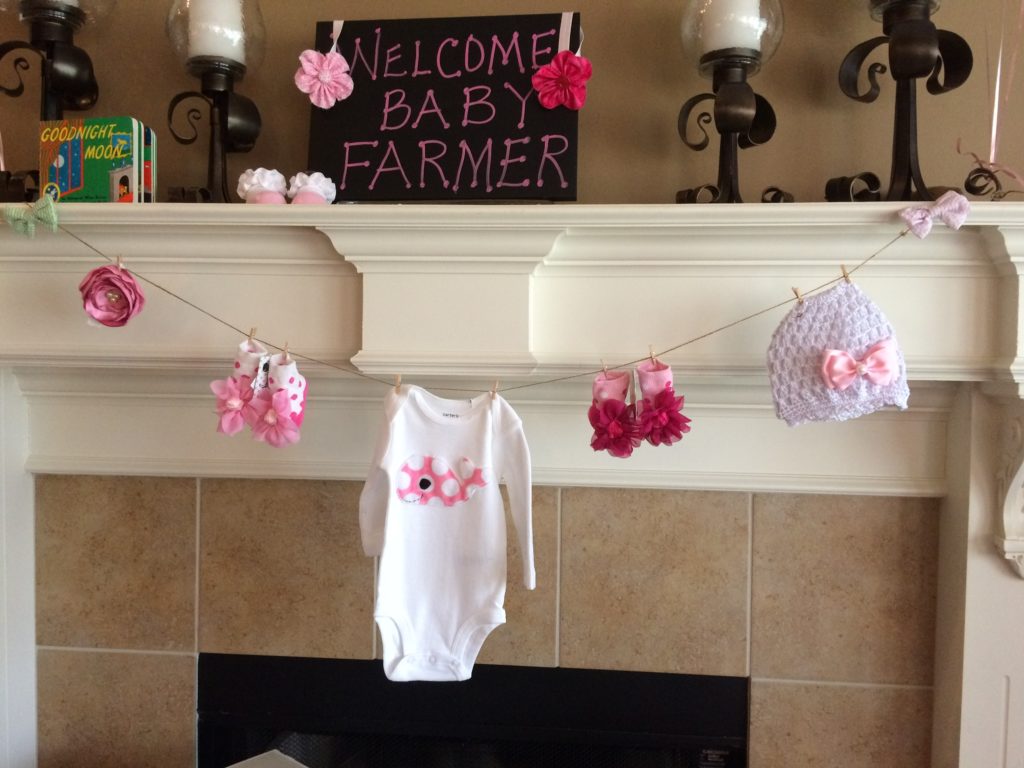 My mom went with me!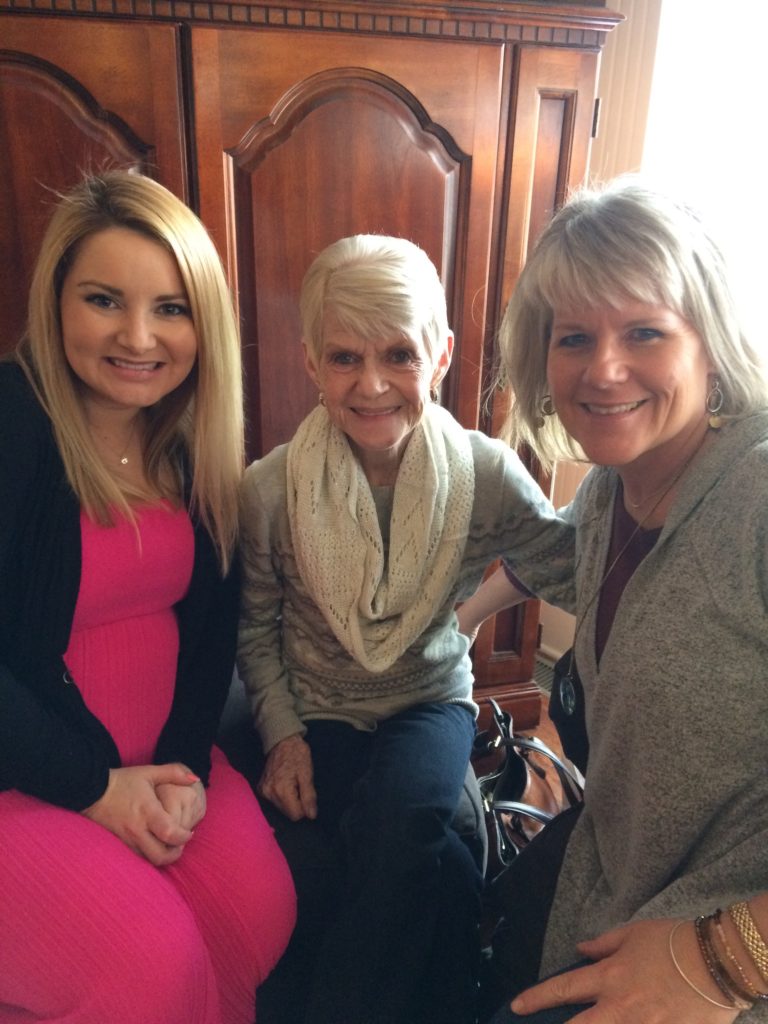 Jordan is glowing and got all sorts of great gifts!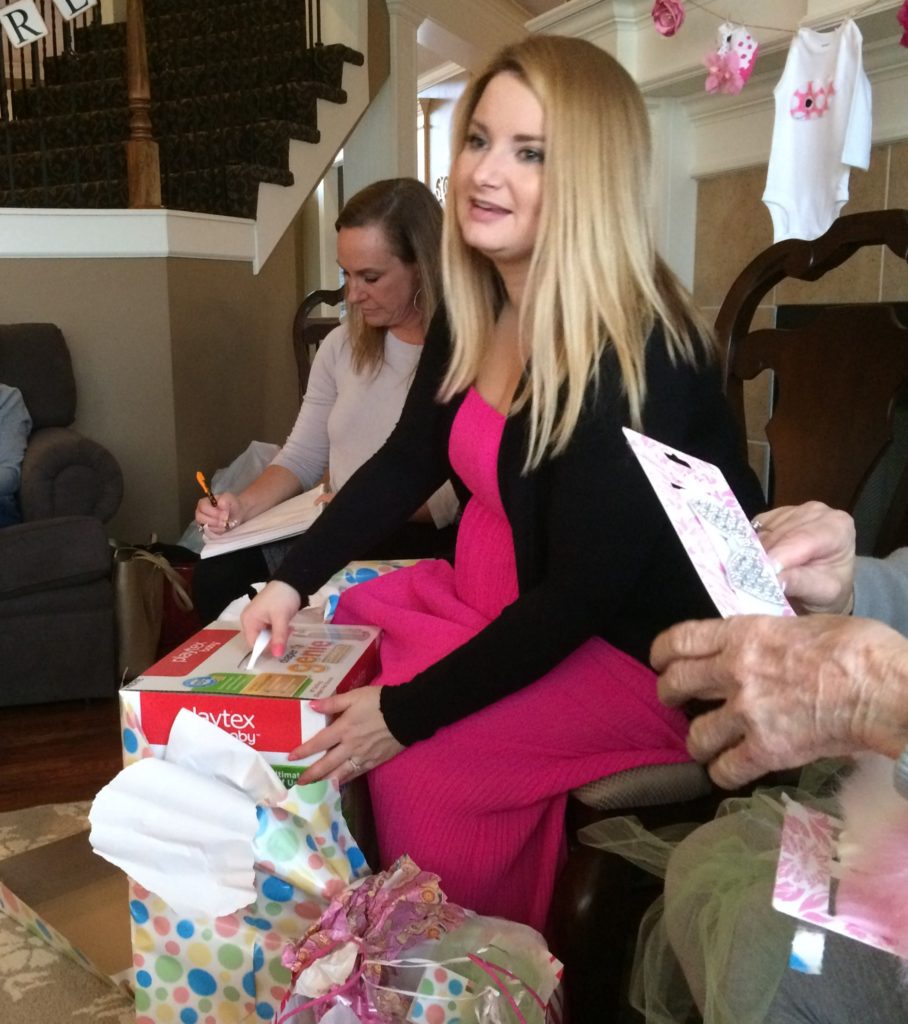 The shower was perfect.
When I got home, Mike and I decided that we needed a date night. I swear that we hadn't done anything date-like since New Years Eve!
We went to church, then to dinner (at a bar, where I drank hot tea and gallons of water), then to a movie.
We saw Hidden Figures. Such. A. Good. Movie.
Great date night!
Here are yesterday's eats…
Breakfast – 9 SP
I cooked my veggies in Cooking Spray. I weighed out 20 g of cooked pork sausage. I weighed out 30 g of cooked Sweet Potato, I added 1 Smartpoint for the maple syrup in the sausage recipe and the rest is pretty clear if you are a WW member counting points.
Veggie hash with just a few crumbles of Breakfast Pork Sausage tossed in there and a little Sweet Potato, all topped with a soft Boiled Egg. I added a side of Fruit and tried to add in a variety and topped that with 1 T. of Almond Butter.
Lunch – 8 SP
Leftover Baked Chicken Fingers, leftover Whipped Cauliflower, Apple rings with Cinnamon, Cocoa nibs and a honey drizzle.
Snack – 8 SP
Two of these amazing Dates. I'll tell you more about these in my next post.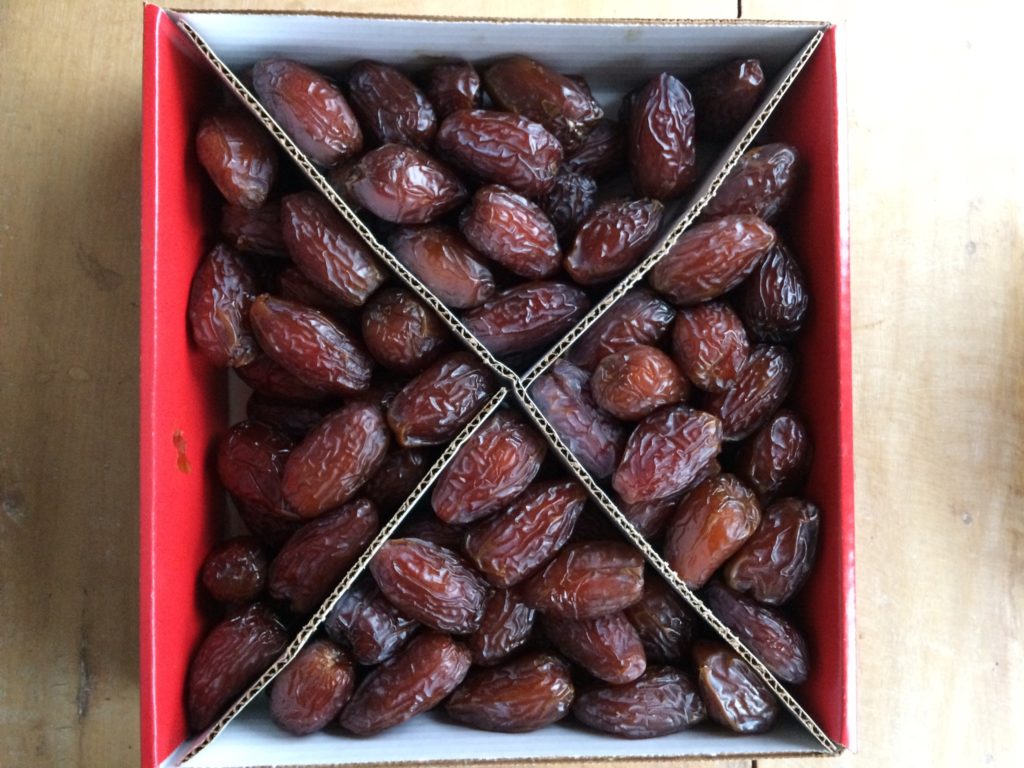 Dinner – 13 SP
Salmon Caesar Salad, Hot Tea and Water
I forgot to say no cheese and no croutons, but I did get the dressing on the side.
I took all of the croutons off and ate the cheese. It was DELISH!! I used about 1 T. of dressing. The salmon was great, so I was satisfied and ready to go to the show!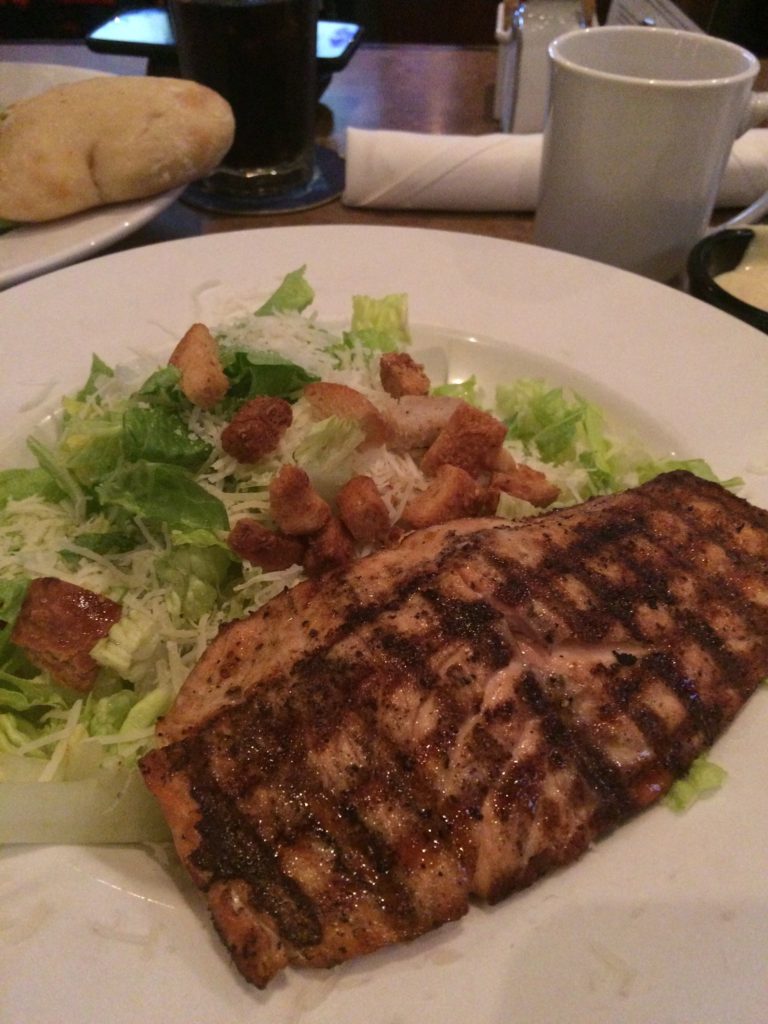 Daily SmartPoints Total = 38
2017 Goals
Make time each week to Meal Plan
Drink 100 ounces of water each day
Exercise 5 days a week
Eat three meals and one snack daily
FOUR 100 Mile Walking Challenges this year!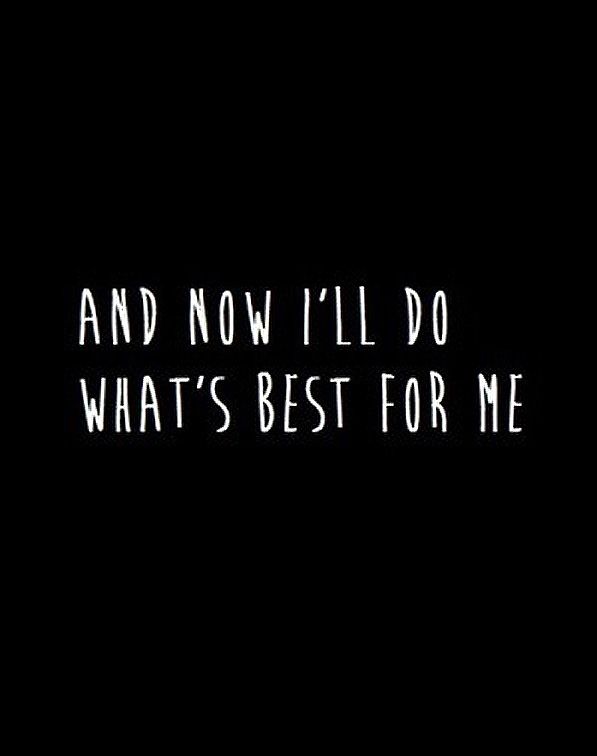 "love the life you live, live the life you love"