The Birthday Girl
Yesterday we celebrated this beautiful girls birthday. She's seven. Is she not the cutest? Who am I kidding? All grand children are the cutest, but yesterday, she was the cutest.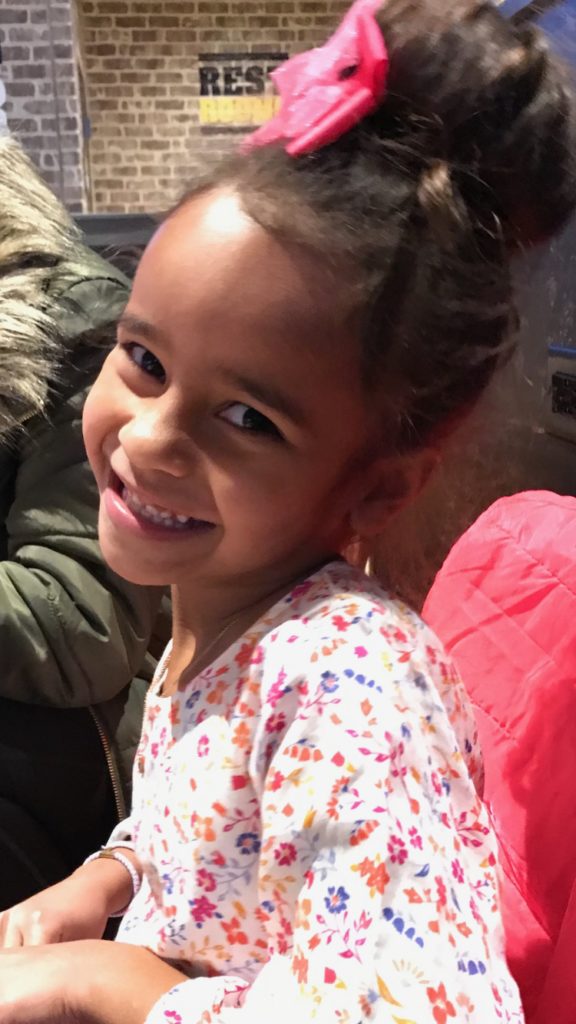 Her mommy spoiled her yesterday with Starbucks, a trip to the nail salon (which she loves), and dinner with a bunch of family at Buffalo Wild Wings for dinner.
Sidenote: While eating dinner, the almost three year old grand daughter declared. "We are a family." We just all looked at each other and laughed. She looked puzzled by our laughter. It was like she had just looked around the table, recognized that she was surrounded by family, then said it. Love that kid.
Back to the birthday girl. She gets a party this weekend at Bounce City? Never been there before, but I'm guessing there's a lot of bouncing!
Happy Birthday Sweet Girl!
Dates
I posted about the wonderful dates that I received in the mail. Shonda (lol) read my blog post and left this comment. I had no idea!!
"Now about dates … we have this discussion often in our ww mtg – my leader agrees with me – so you'll have to quiz the ww people on your corner of the world. There are fresh dates and dried dates. The medjools pictured above are fresh picked off the tree – not dried! Notice the label even says "fresh" Yea!!! If you put their nutritional info into the nutritional calculator on the ww app they will come up to 4 points. If you put in a banana, with it's nutritional info it comes up to five points. If you search fresh dates they come up as 0 points – just like a banana. AND just like you would want to be careful of how many bananas you eat, you will also want to be careful how many fresh dates you eat. They DO have a lot of calories, but they are fresh. 👍 I have honestly never seen a dried date, but I would imagine it would look like a giant raisin, or like those dehydrated fruits you buy it bag -like dried mango chunks ???"
My Reply to her Comment:
"First of all, I had no idea that the nutritional info of a banana was 5 SmartPoints!! That's good info to know!!
I really had no idea that these were "fresh" fresh. I really thought they were just the freshest of the dried version. lol. Does that make sense? I thought they were yellow or something when they came off of the tree.
I agree though, that if I think of them like banana's, I will be careful. I think I will probably count them though because it would be so easy for me to eat three or four of these and think nothing of it!!
I don't think dates are as common to eat here as they are there, but maybe they are and I just didn't know! I'll see what other WW members have to say about them and let you know!"
If you enjoy a date now and again, I would love to know if you count points when you eat them, or do you consider it to be a zero point fruit and eat them in moderation?
My Day
I was back at Starbucks myself yesterday getting the final part for the car. Egads. Car repair bills can really put a damper on the day! I suppose that it is better than a car payment.
I was hoping it would be a quick fix, but I sat at Starbucks for three hours, blogging, eavesdropping and shopping online for new things to hang on my walls.
The painter comes tomorrow to paint the entry and hallways, and change my life! So excited for that!
Full day today. Gotta go.
I hope that you all have a great day!
Here are yesterday's eats…
Breakfast – 7 SP
I started off with an Apple and Black Coffee at Starbucks.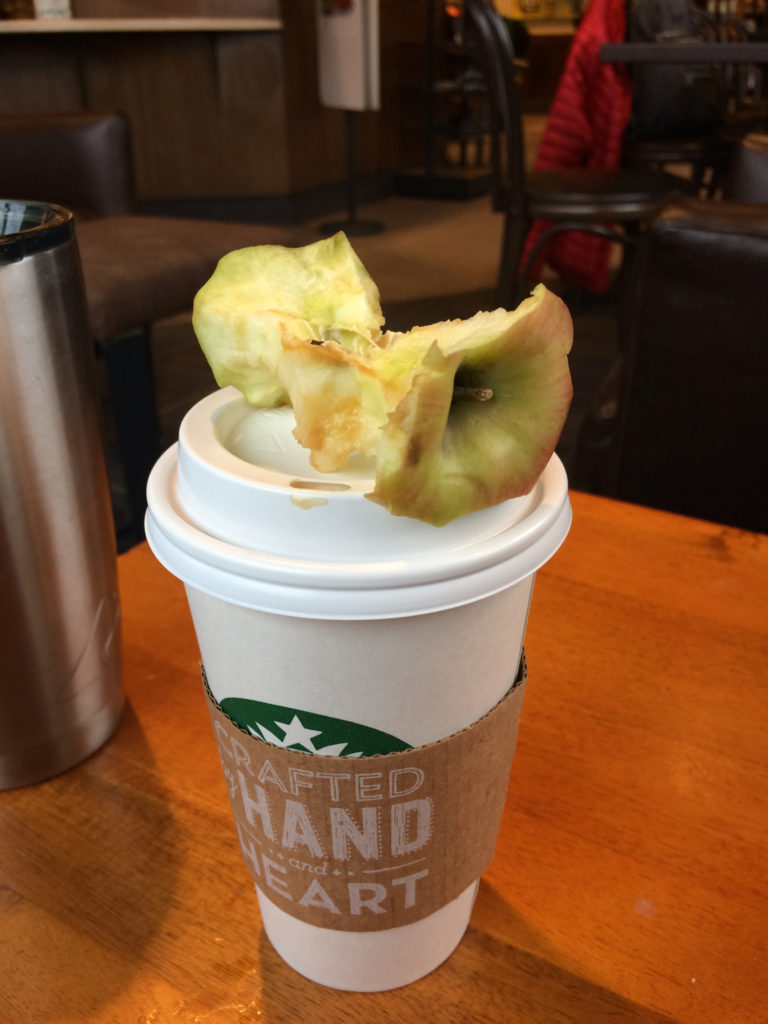 I had this in my purse, just in case. My stomach was really growling loud. People were looking.

Lunch – 8 SP
I drove from the Dealership directly to Whole Foods, where I made a huge salad of Raw Veggies, Rotisserie Chicken, Olive Oil and Vinegar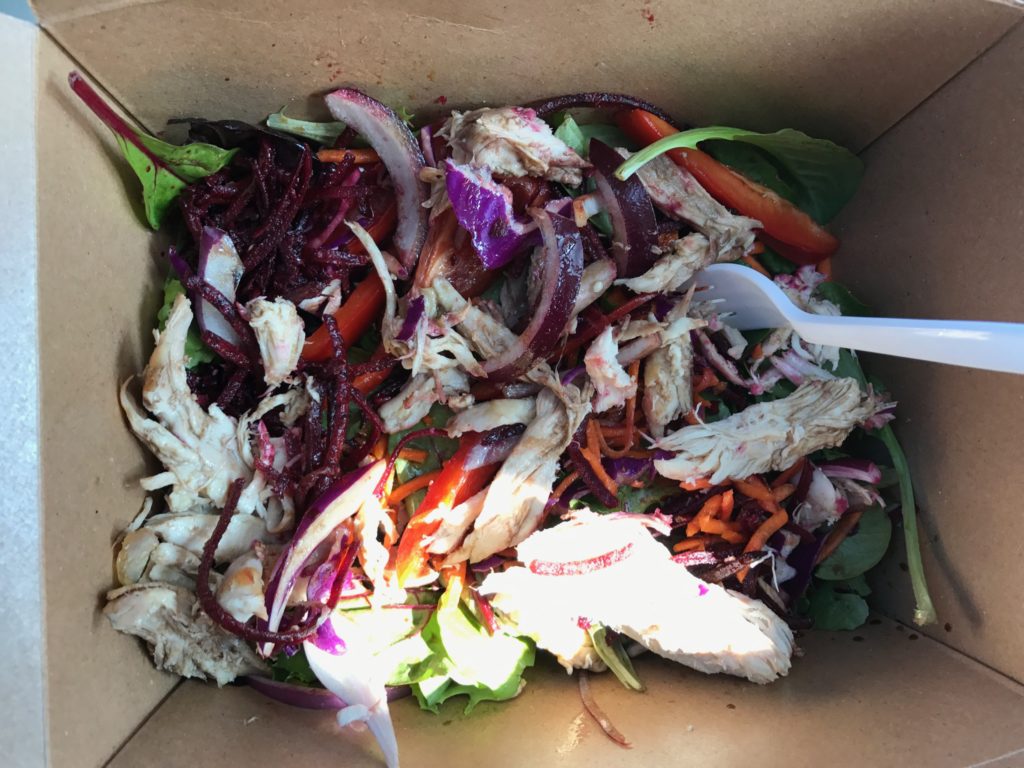 I ate in my car in the parking lot and rinsed it all down with this Pineapple Strawberry LaCroix.

Dinner – 4 SP
I have been to Buffalo Wild Wings maybe once or twice? I ordered six boneless tenders with a dry rub. They brought out four, which was plenty. I wouldn't say that they were delicious. The WW App say's that it is only 2 SmartPoints for Naked Tenders, which is what I ordered. I ate a little bit of Ranch, so I added 2 points.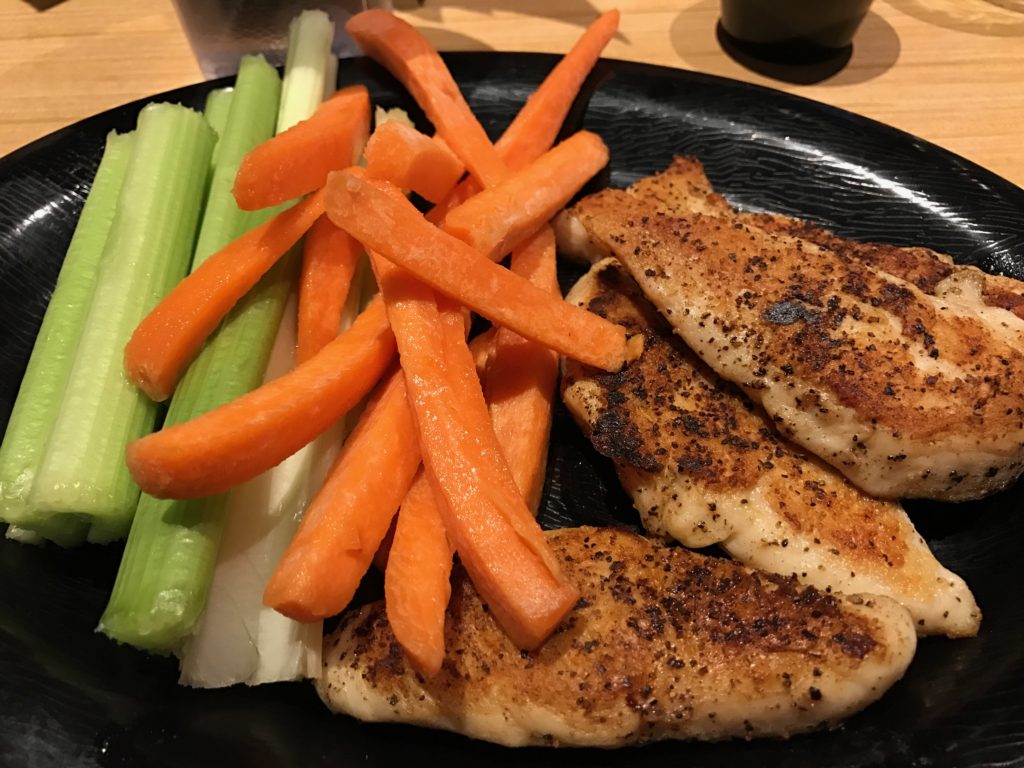 Snack – 6 SP
When we got home, I was still hungry, so I finished off the last of my Baked Chicken Fingers, which were delicious.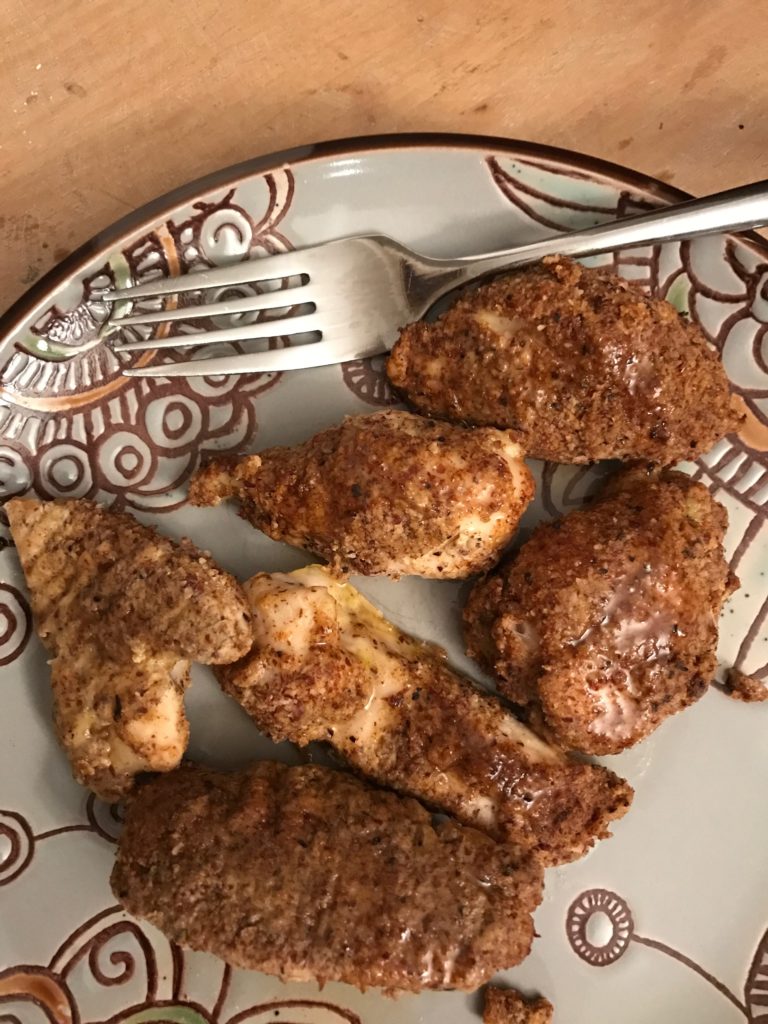 Snack – 5 SP
I also enjoyed one of my dates with 1 tsp Almond Butter and a cup of Hot Tea. I decided to count the points.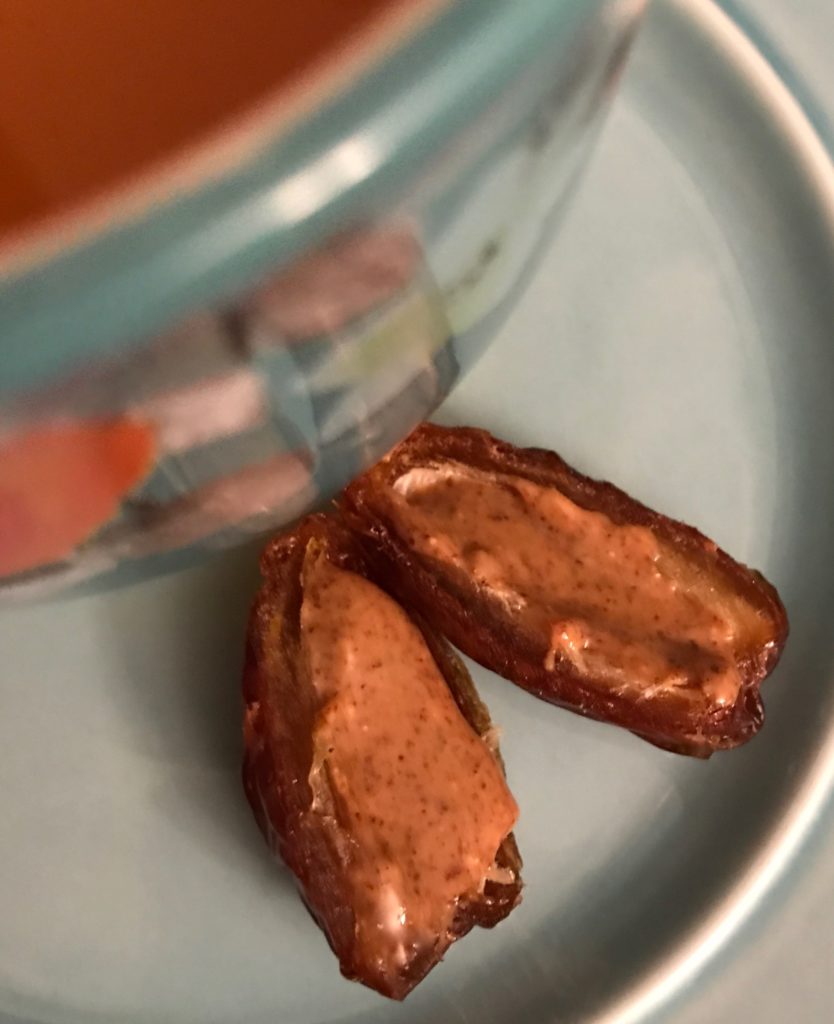 Daily SmartPoints Total = 30
2017 Goals
Make time each week to Meal Plan
Drink 100 ounces of water each day
Exercise 5 days a week
Eat three meals and one snack daily
FOUR 100 Mile Walking Challenges this year!


"love the life you live, live the life you love"