Mike and I agreed that it was time to lighten things up around here. A paint crew showed up at the house at around 9:30 am yesterday morning and by 4:00 pm they were done! I expected them to be here two days, maybe even three! It happened so fast!
It feels so fresh and clean. The walls had been a dark gold for 12 years or more. We decided to go with a light gray. We love it!
I have a tendency to get in a hurry after a fresh coat of paint goes on the walls and put holes in the walls right away to hang things. I don't like bare walls. Feels empty to me. I tend to hang too much on the walls, or I regret hanging something without really thinking it through, then moving it and leaving visible holes in the wall.
I have promised myself to be patient and find just the right items to hang on the walls.
The waiting could kill me.
These guys were serious! I was stuck in the kitchen for a few hours. We chatted through the plastic. I asked them if they could see me dancing.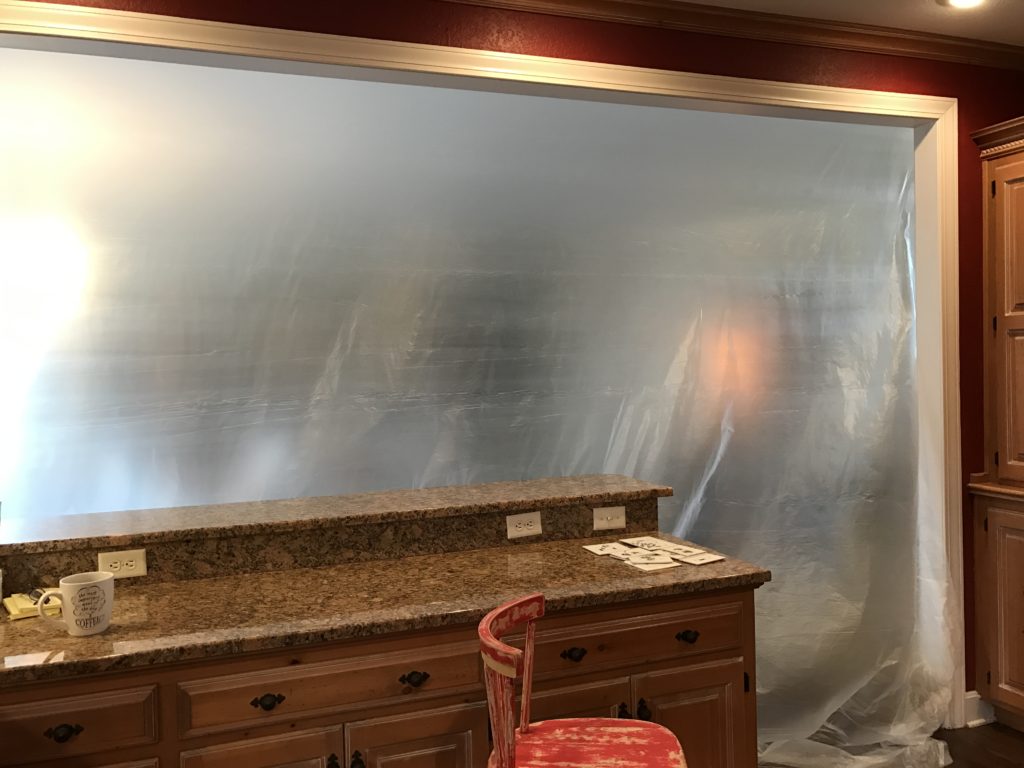 Every once in a while I took a peek.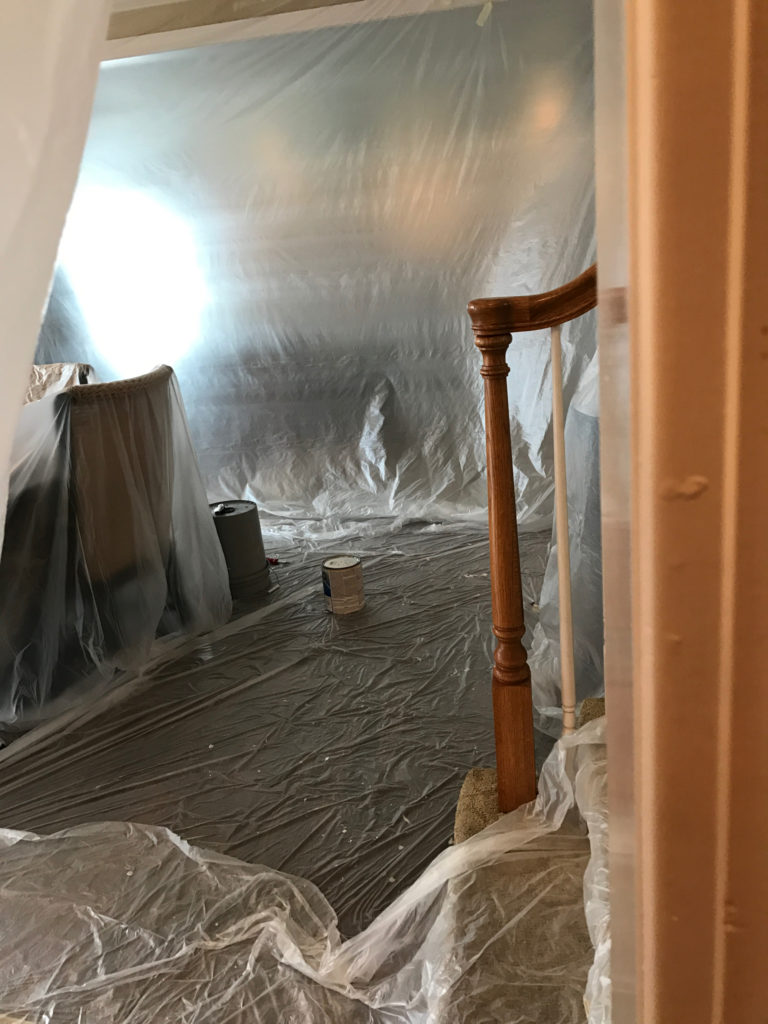 After they painted the ceilings, they let me out of the kitchen! Such fast progress!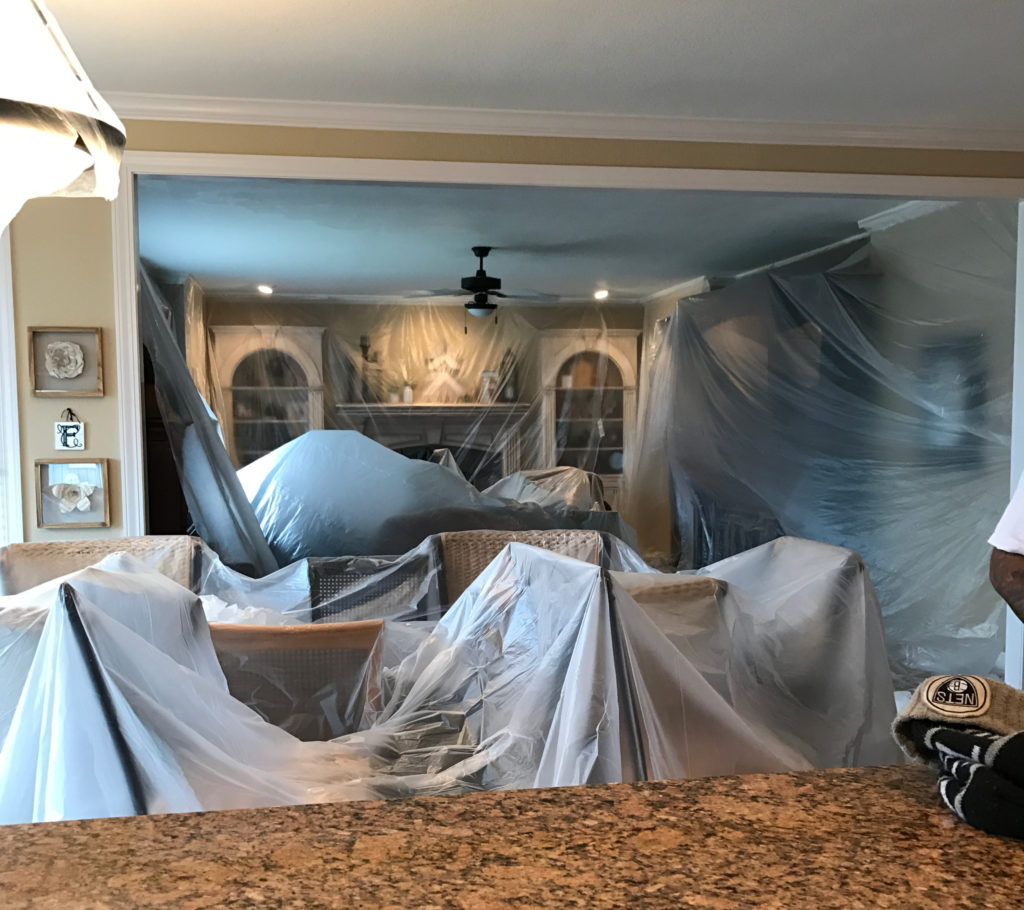 I fed them pizza, fruit, cookies and pop. I was like…lunch is ready!!! They were like…lady, we're painting! So I put the pizza in back in the oven.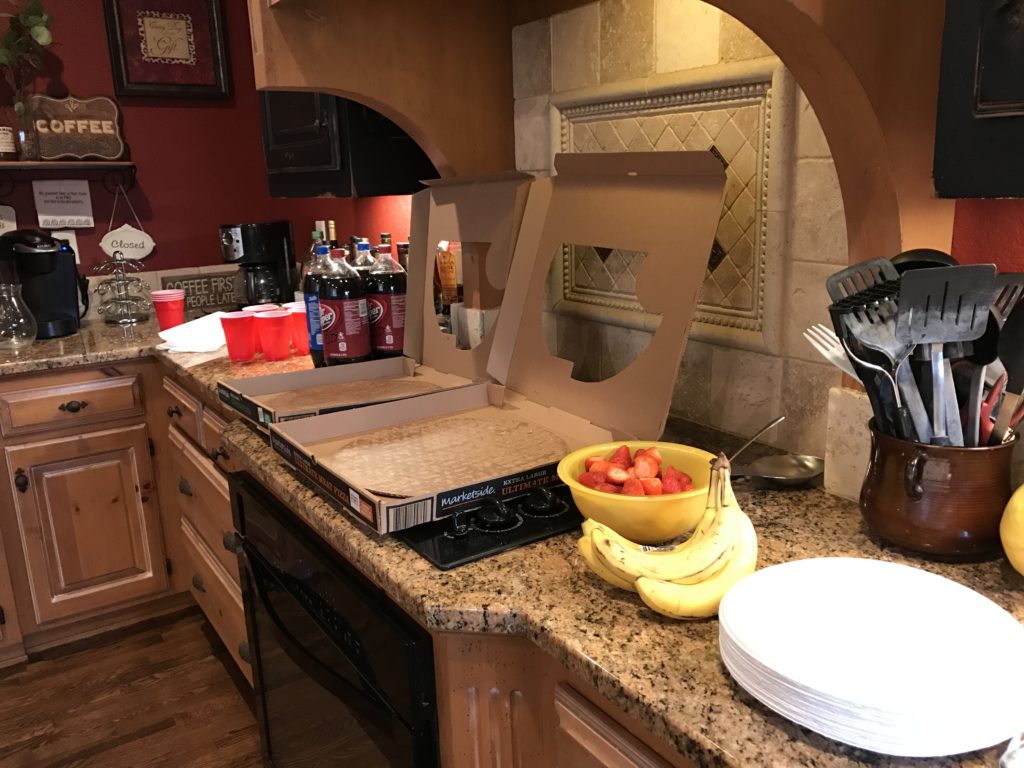 Nobody ate the fruit and I made them take the cookies and pizza home! They were sweet.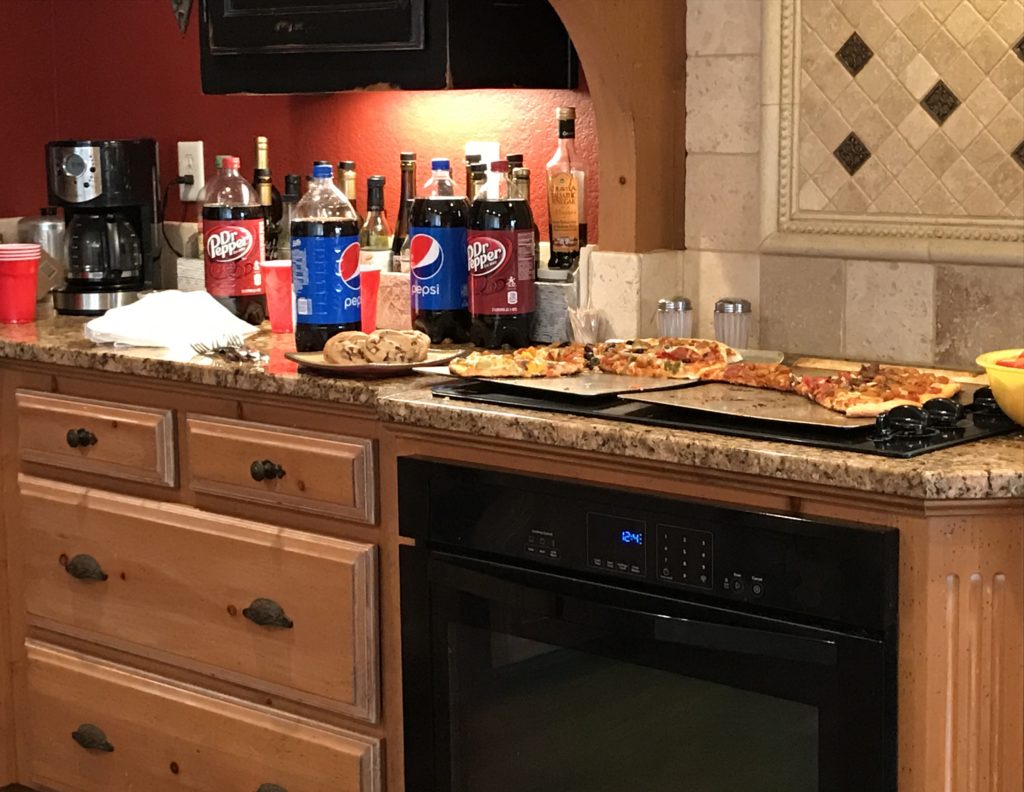 A while back, we had the floors redone. We went darker with the floors, but never have done anything with the banister. I kinda like the variety, but now that the walls are light, Mike doesn't like it and wants to do the banister darker.
Here are a few before and now pics!
The Entry before.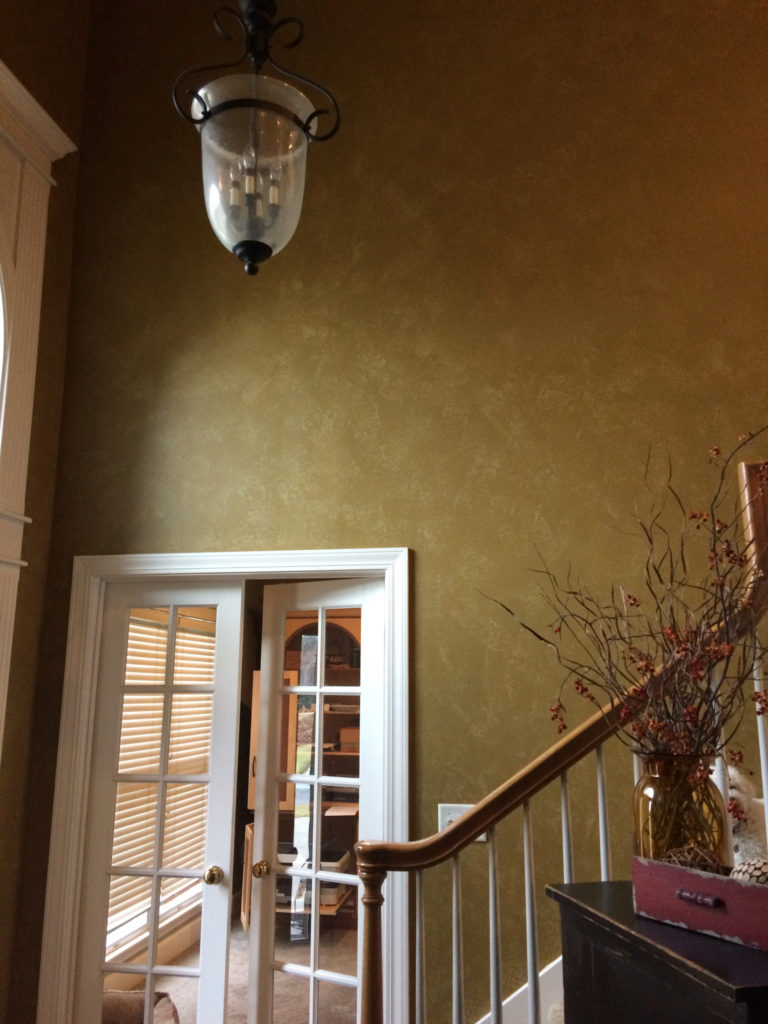 Now.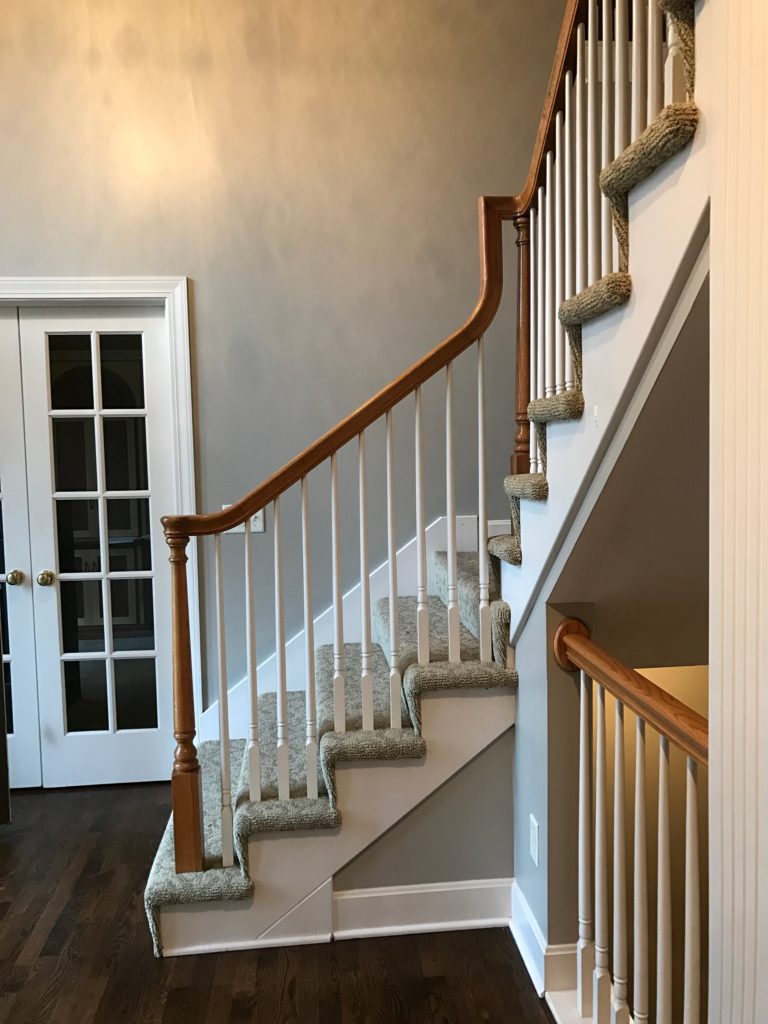 Before.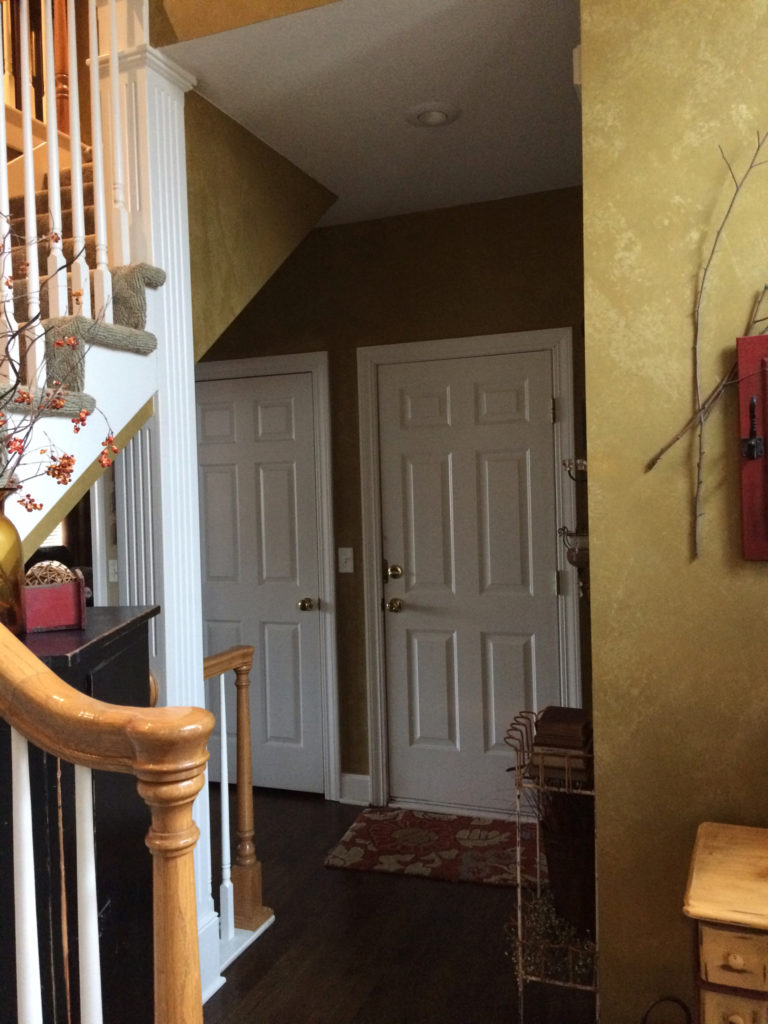 Now.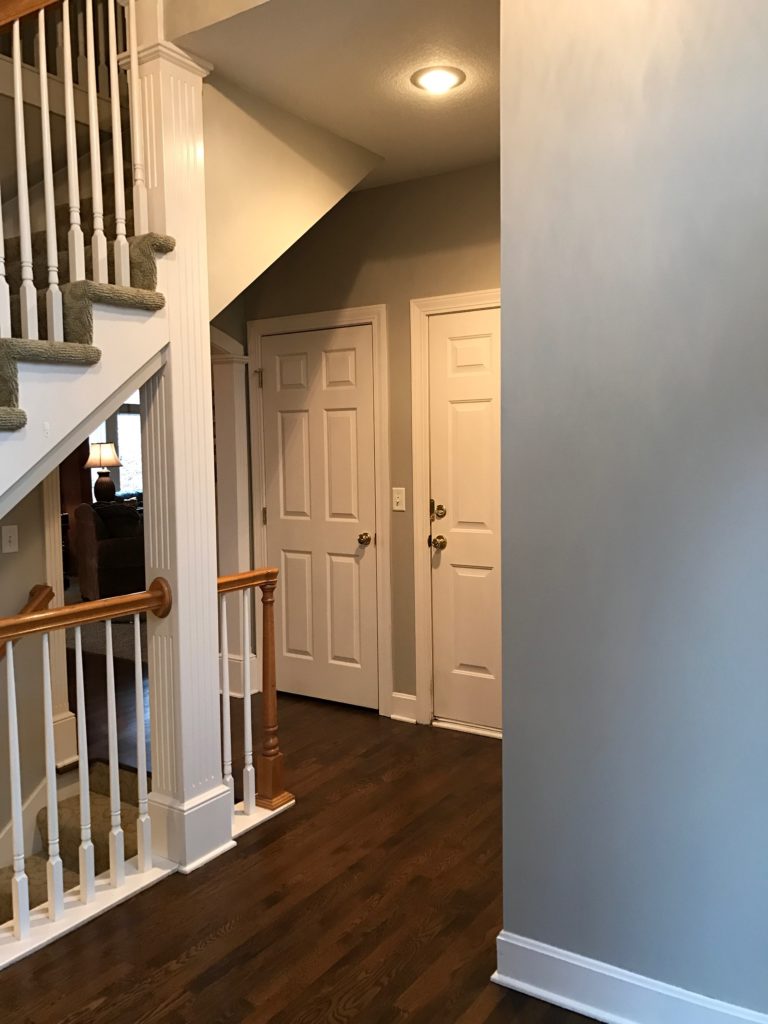 Before.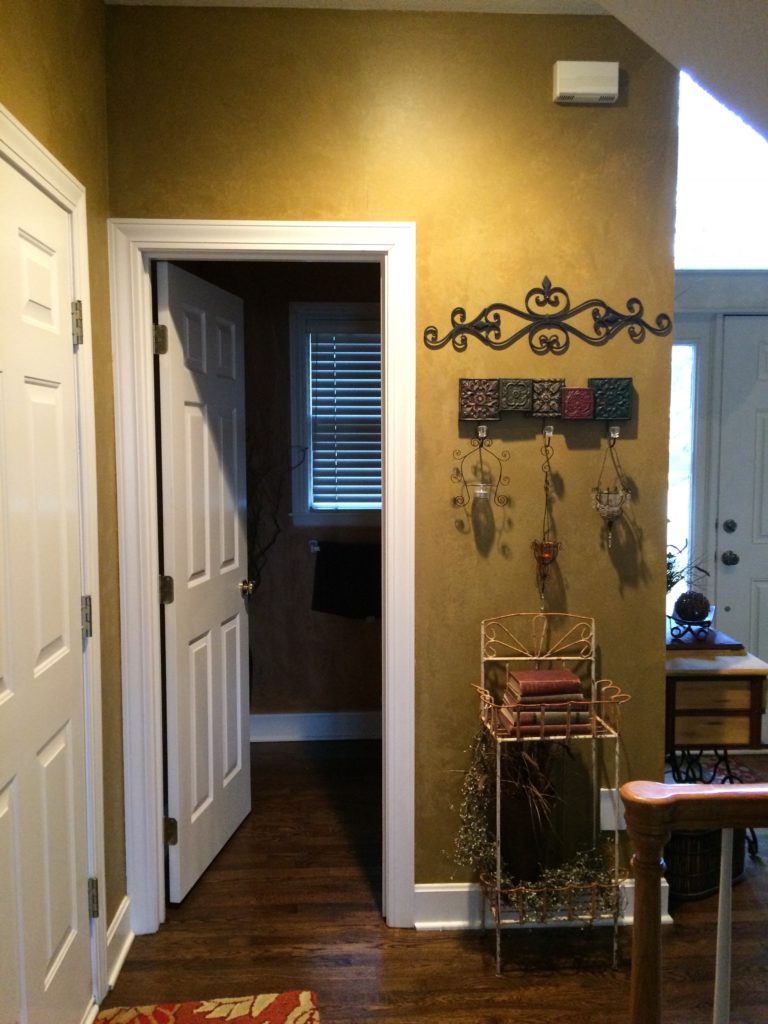 Now.
As you leave our house, you look at that little section of wall. Something super cute HAS to go there.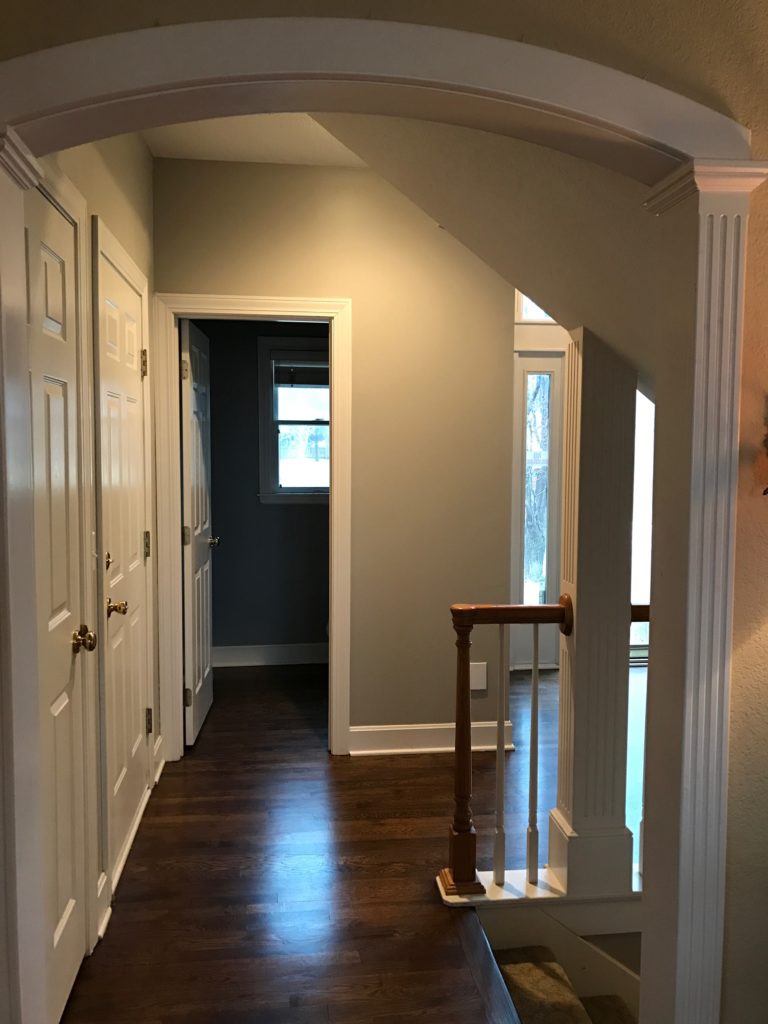 Before. I forgot to take a Now of this wall, so just imagine…no pictures and grey. Is it gray, or grey? I think it might be both.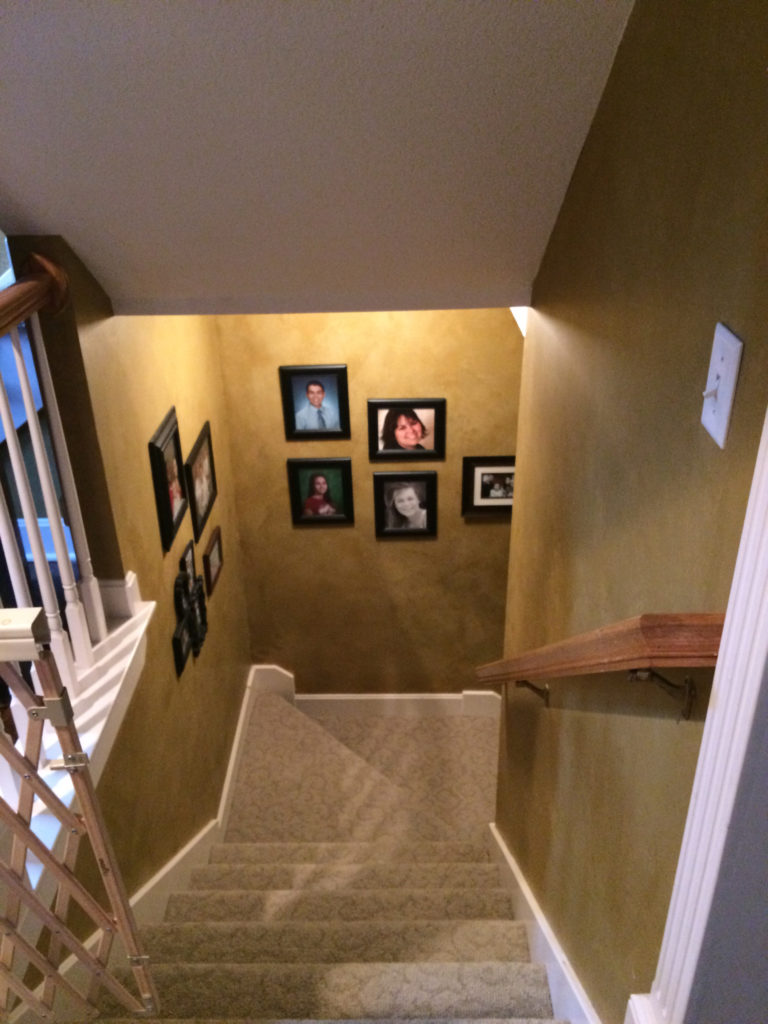 Heading to the basement.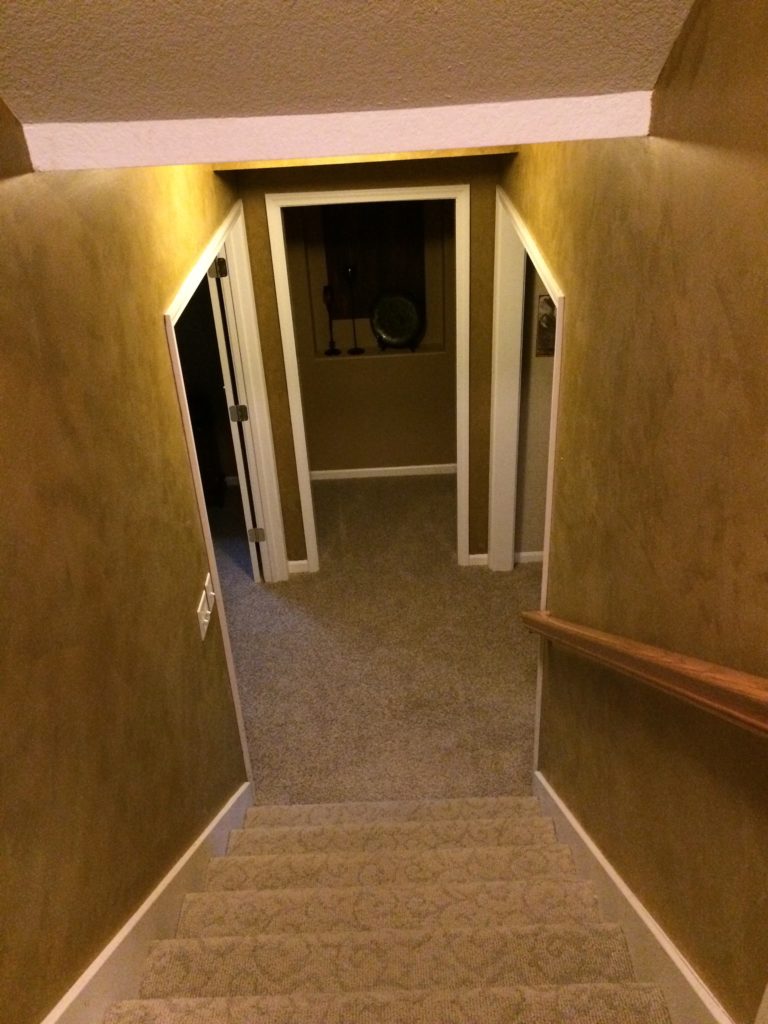 Now.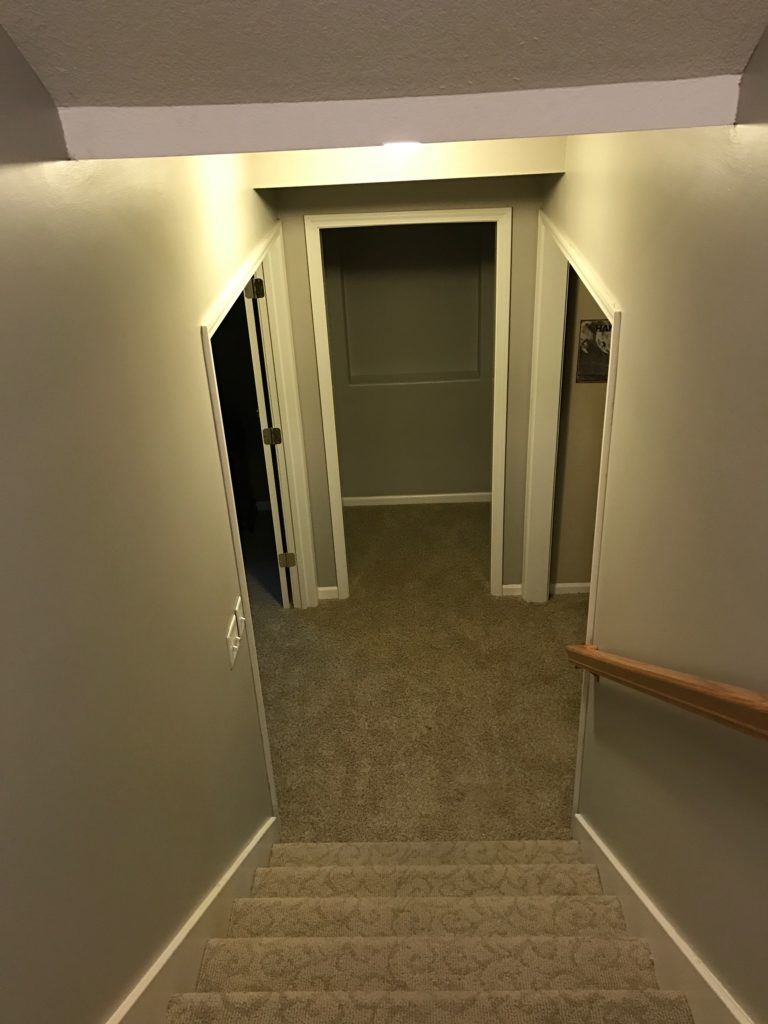 Upstairs before.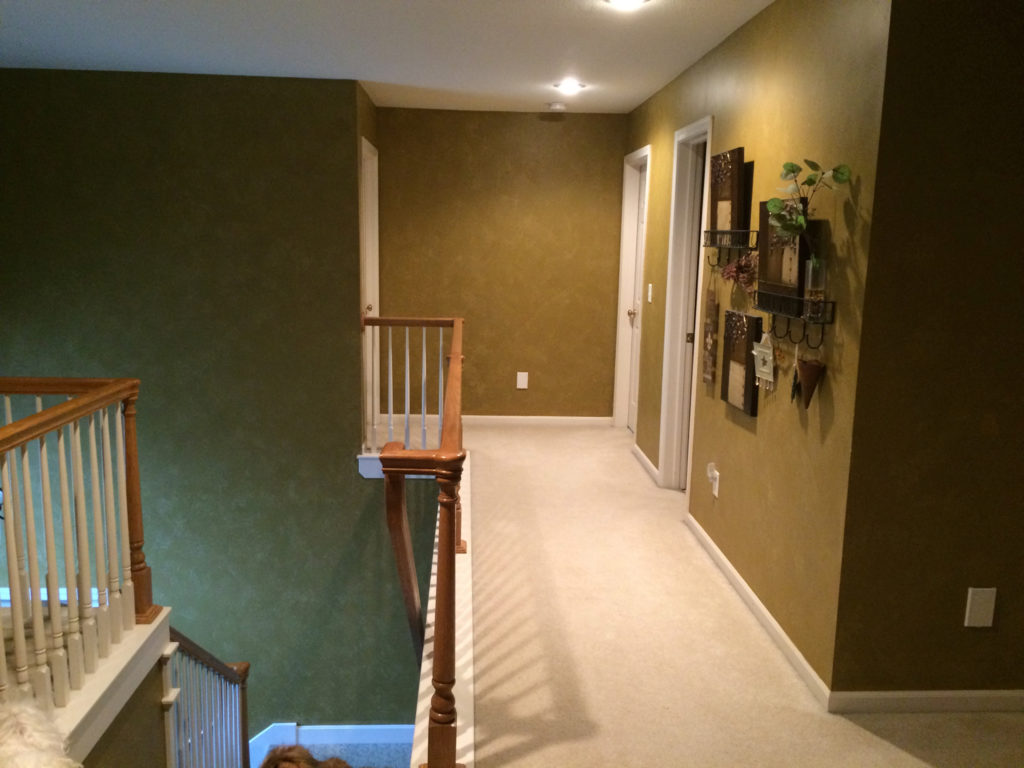 Now. So bare. Patience Julie. Patience.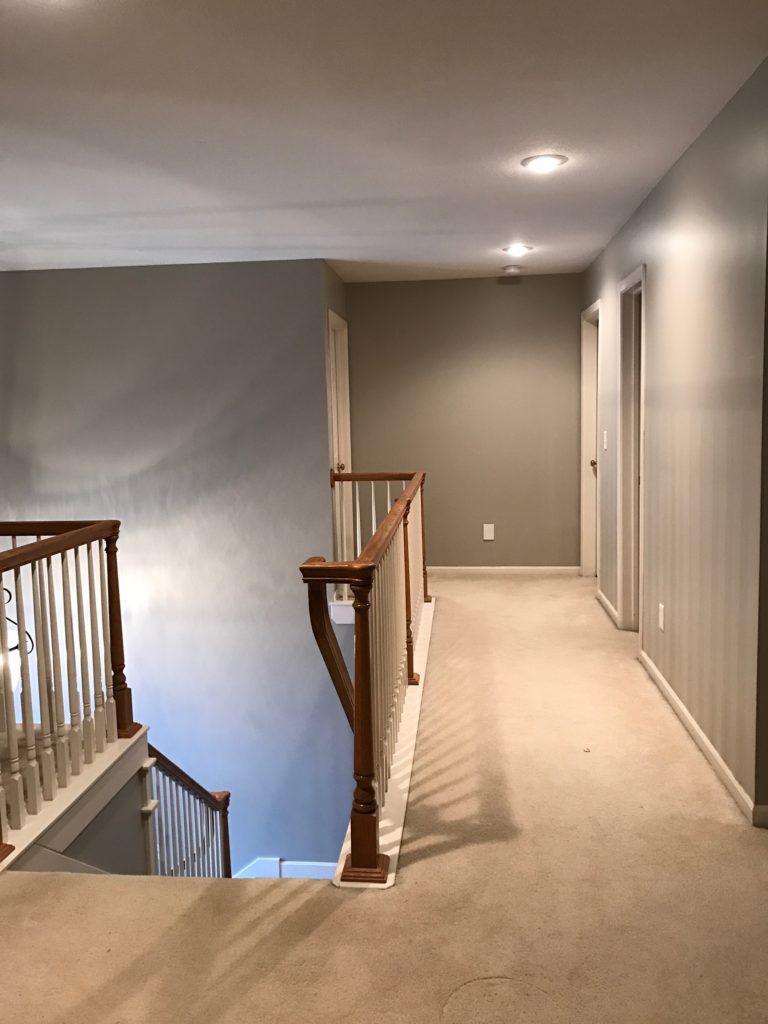 The other end of the hall.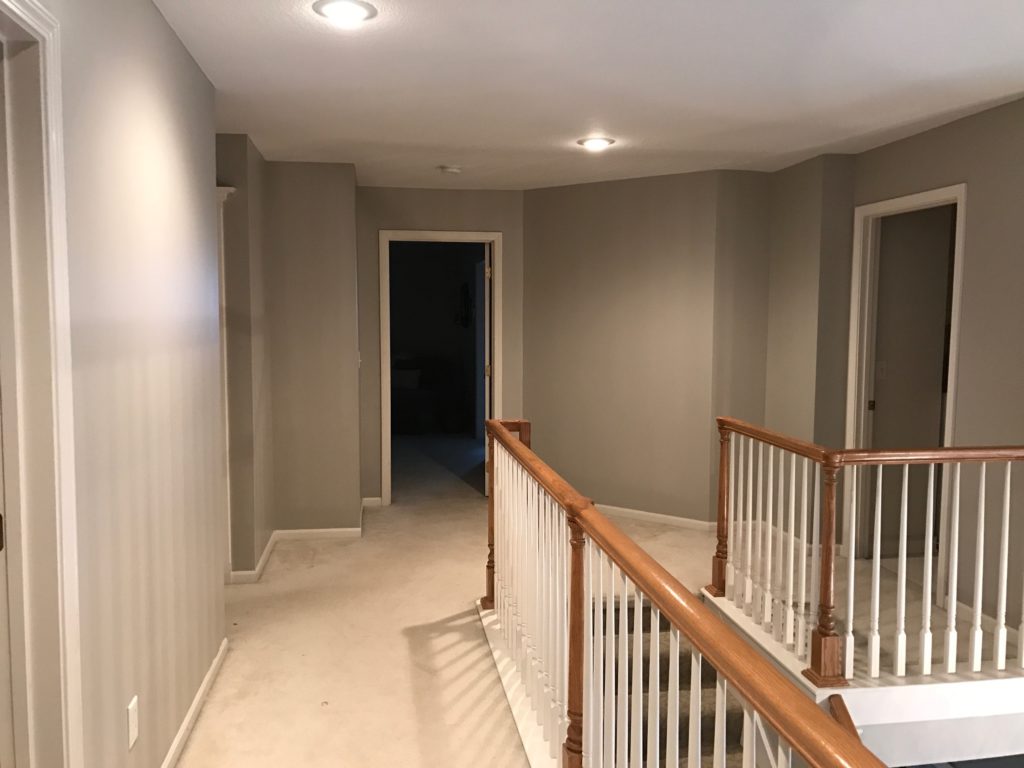 Before.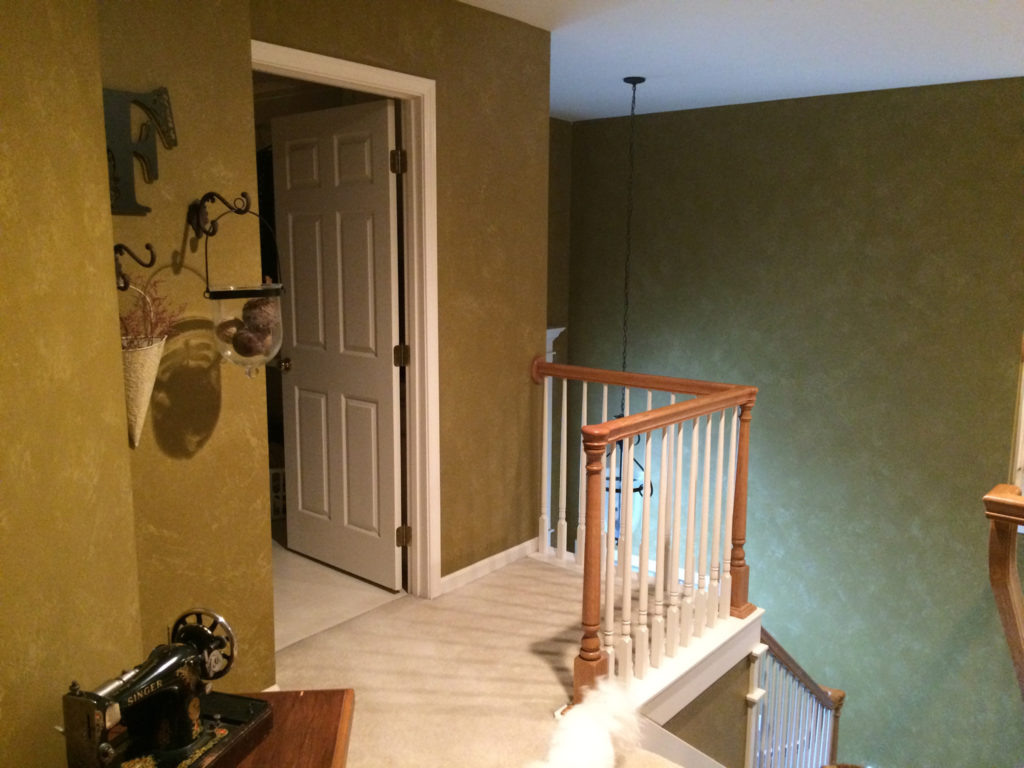 Now.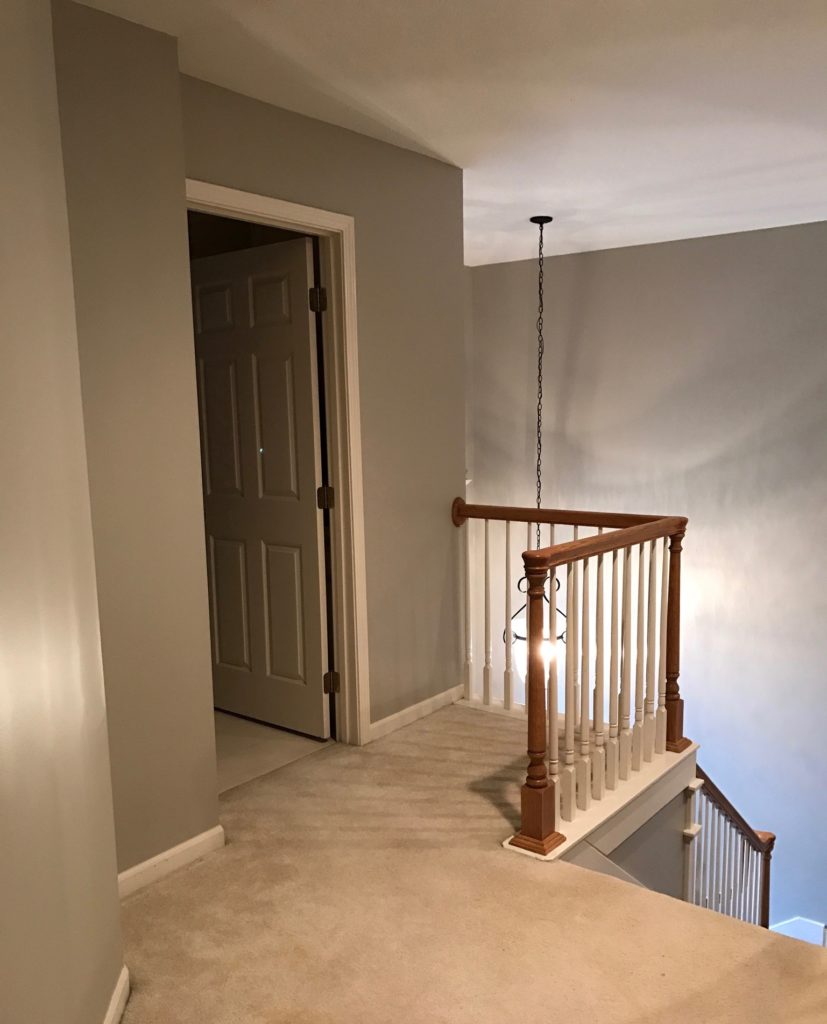 I'm going to try to simplify and I've found some great pictures that express what I want my house to feel like.
These are just a few of them.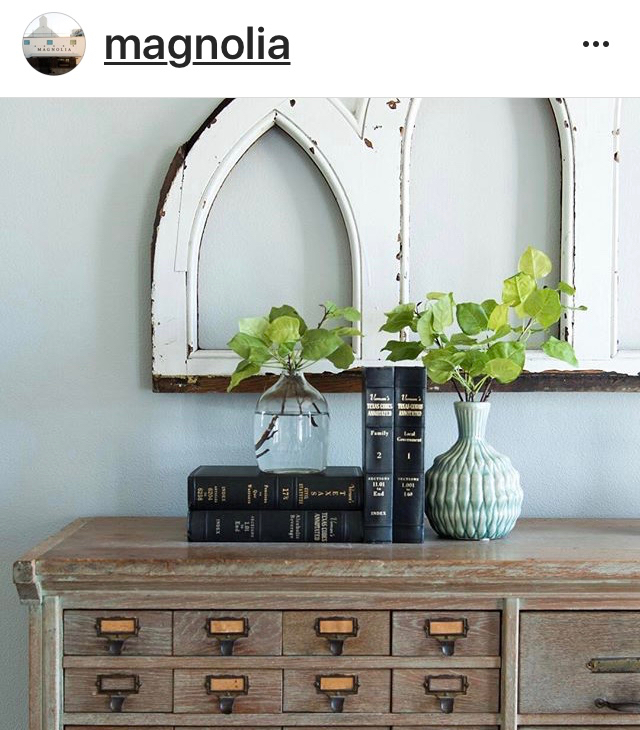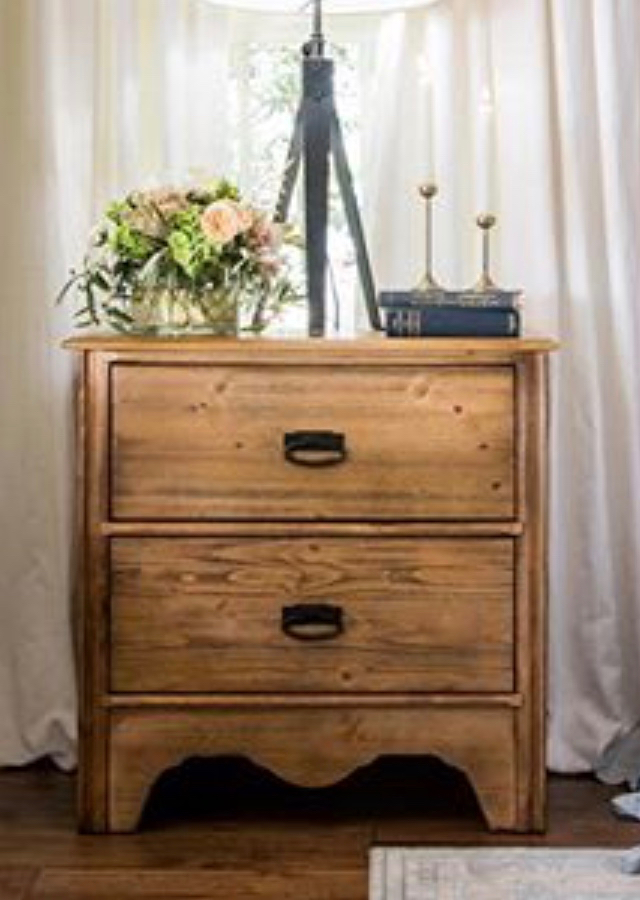 There was one item in the powder room that I was certain that I liked where it was, so I hung it up pretty quick!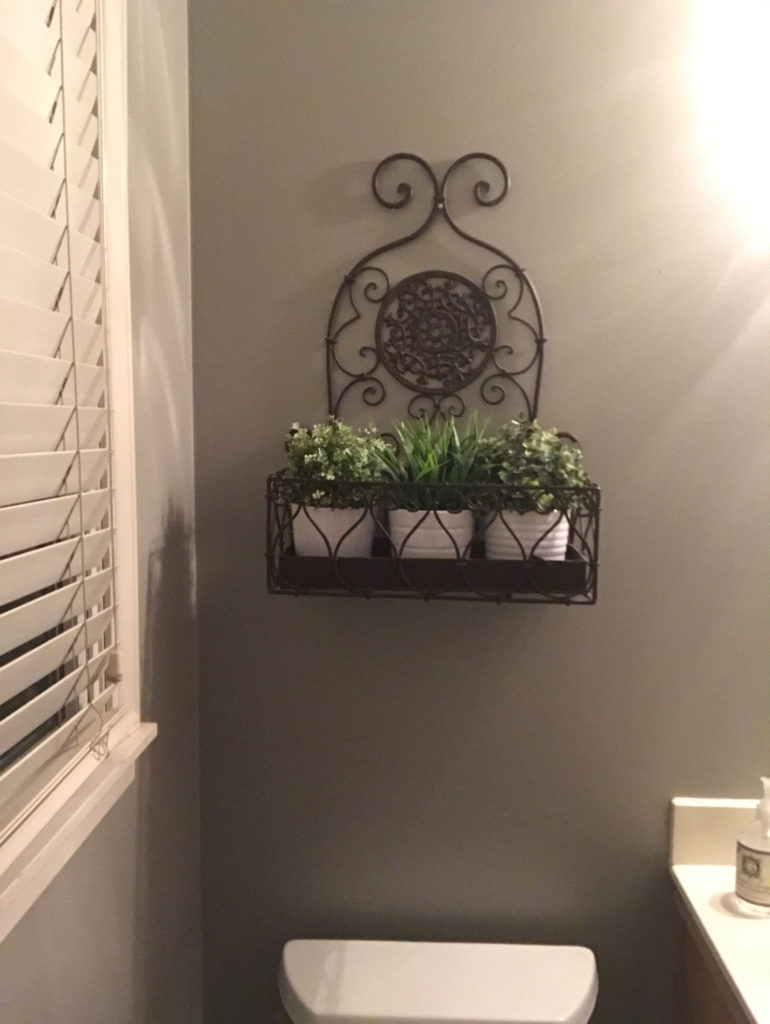 I ate a great breakfast and a great dinner, but I snacked while the painters were painting and I didn't count my points.
This is the first day since December 30th that I didn't track or count. I should go back and figure it all out. But, I'm not.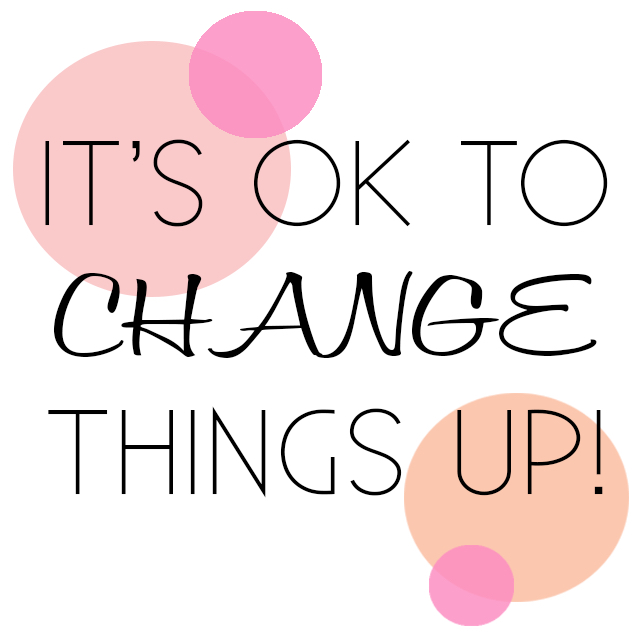 "love the life you live, live the life you love"