What a crap month so far, but thankfully, the weather here in Kansas City has been absolutely gorgeous these last several days. I think we reached a high of 73 yesterday? It was beautiful. Today, more of the same. I hope you are experiencing some wonderful weather too!
I finally started to feel better this week. I gotta tell ya, February has just been a crap month. I still can't believe that we weren't able to go on vacation, but for so many reasons, it ended up being best that we were in town this week.
Mike had a good friend/co-worker pass away this week, and we were able to attend the Visitation on Wednesday night, then Mike went to the funeral on Thursday. I know it would have been hard for him to be out of town and not be able to attend, so for that, I'm glad that we were in town.
My mom and I spent Thursday going to my moms cousins apartment to collect some things to take to the nursing home where we moved Anna into her permanent room. A friend of Anna's was able to pick her up at the nursing home and meet us at the apartment, so while it was nice to have Anna there to decide what to pack, she was having a hard time knowing that this move was really happening.
One of the hard parts right now for all of us is the distance. It's a good 40 minute drive from my house to the nursing home. I plan to shop around and look for a place much closer so I can visit regularly and take her out for lunch, coffee or ice cream, but for now, this location had a bed available and they seem to be very nice. I think she is much happier there than she thought that she was going to be. They even let her dog come for visits. Having to let her dog stay with friends has been really hard for her to accept. Everyone at the nursing home has been so nice and the fact that they allow the dog to visit makes it hard to plan to move her again, but I just think having her closer to me and to my mom would be best for everyone and allow us to visit more.
I'm leaving here shortly to go pick her up and go back to her apartment. Now that we know the size of the space, (it's really really small) she wants a few more things from her apartment. I promised her a Sonic Cheeseburger, which lit up her face like crazy! It looks like its going to be nice enough that we will be able to sit outside and eat! And… I think her friend that is keeping her dog is meeting us with the dog for a visit!
Thursday was a really long day, and today will likely be another one, but again, I'm so glad that we are in town because I don't really know how all of this would have played out had we been out of town. Thank goodness we have gorgeous weather to be out and about in! This could have been a whole different week if we were having to deal with cold temperatures or snow or ice and move furniture and make the drive.
Now comes the hard part. Storing all of her furniture? Having a sell? I don't really know the next steps, but her landlord has been very gracious with the extra time we have been given to make these decisions. There have many prayers answered these last several days. I feel like putting everything in storage for now will make the transition a little easier for her. I don't really know.
This week will be busy, but I am finally getting back to work at WW meetings and seeing all of those members that I love seeing!
I may have a meeting of my own! If it happens, it will be an At Work meeting, so I still won't be in a store, but I'm looking forward to having my own meeting and a group of people that I get to lead down their own journey. I'll keep you posted!
I finally was able to hang things on my freshly painted walls. Maybe I can get a blog posted with pictures this week?
I've been doing some Yoga, but have yet to get out for a long walk. I feel so much better, but still do have a bit of a cough and some congestion, so I'm trying really hard to just take it all easy.
Sometimes I feel like things just happen like they were meant to happen.
I hope you all have a great day!
Today I am tracking, taking pictures of my food and earning myself a Blue Dot!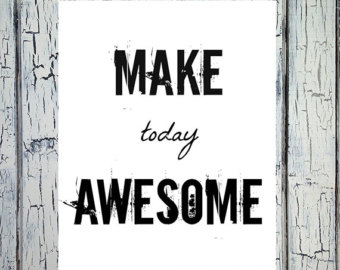 "love the life you live, live the life you love"