Yesterday I got my very own Weight Watcher meeting to lead! Yay!
It is an At Work meeting, so I am still not in a traditional Weight Watcher store, but I am so excited to have my own meeting and have the opportunity to meet weekly with a group of awesome people and share all that Weight Watcher's can do for them! They were a very friendly group and very enthusiastic about getting started. They made my first At Work Information Session a breeze. Keep in mind, I've never done any kind of work where I'm presenting in front of a group, but I honestly felt like I was with a group of friends chatting about Weight Watchers. It was so comfortable and I am so looking forward to working with this group of great folks! You guys, I GOT A MEETING!!
I finally got some vegetables in yesterday at dinner. I have really been struggling to track, count and eat a balanced meal these last two or three weeks. We have been eating out way too much, and we did it again yesterday, but I did track everything, I earned myself a Blue Dot (ate within my healthy range recommended by WW), and I even enjoyed some beer while on a lunch date with hubs at an outdoor patio,
I've got some paper work to do today. The At Work meetings are a lot like owning your own little business, so I've got some work to do!
Have a beautiful Wednesday!
Breakfast – 6 SP
I made the Big Ass Waffle mix and added 1 T. Unsweetened Cocoa Powder, but I was in the mood for pancakes. The recipe makes one great big waffle or one great big stack of cakes! Topped with 1 T. Almond Butter and Banana Slices.
Lunch – 18 SP
When I walked in the door from finishing up my At Work meeting, I was feeling pretty excited about the fact that I now had a meeting. Mike was working from home, the weather was gorgeous, and I was in the mood for a little celebrating. I wanted a lunch date. We took advantage of this crazy unseasonable weather, hopped in the convertible and had lunch on the patio up the street.
Grilled Chicken Sandwich topped with Salsa and Guac (I had them hold the cheese and sour cream). I did not eat the bun, I ate half of the sweet potato fries, and I had two bottles of Bud Light. Um, I was celebrating and I was thirsty. I also downed three glasses of water. We were there longer than I expected soaking up that beautiful sunshine and I loved our lunch date!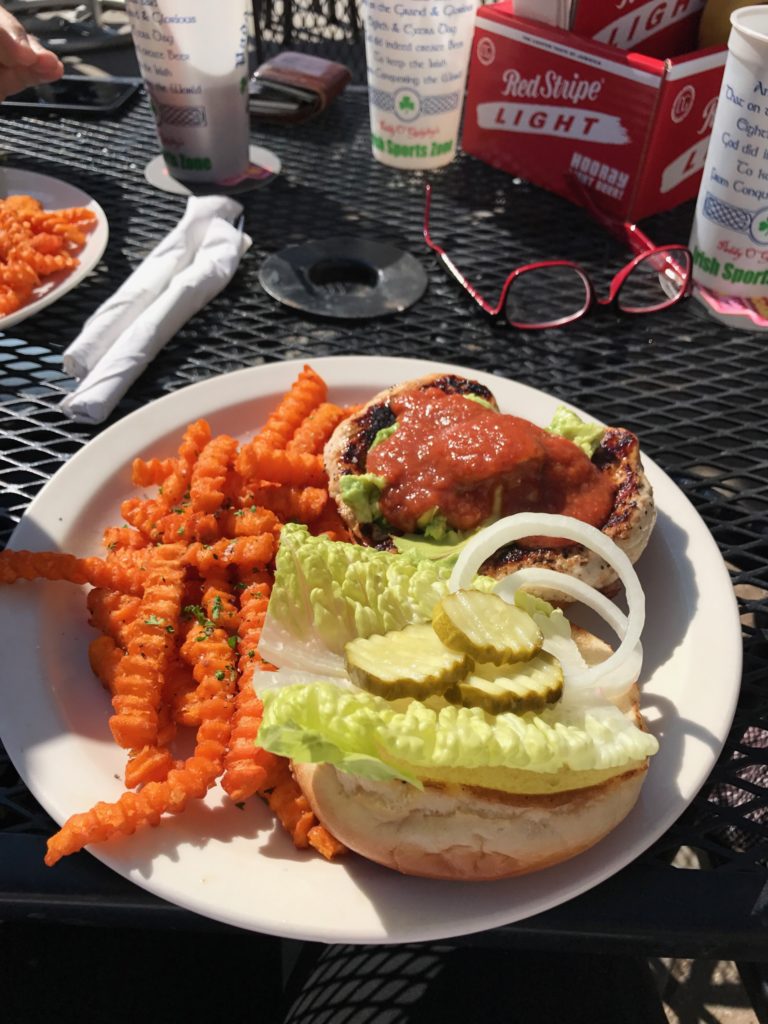 Dinner – 8 SP
I worked an early evening meeting and didn't get home until after 7:30. I didn't want to cook and I knew that I needed to get some veggies in. I finally forced some in and dinner actually tasted much better than I was expecting!
Bed of Mixed Greens, Tuna Salad topped with yellow tomatoes, carrots and avocado.
Daily SmartPoints Total = 32
2017 Goals
Make time each week to Meal Plan
Drink 100 ounces of water each day
Exercise 5 days a week
Eat three meals and one snack daily
FOUR 100 Mile Walking Challenges this year!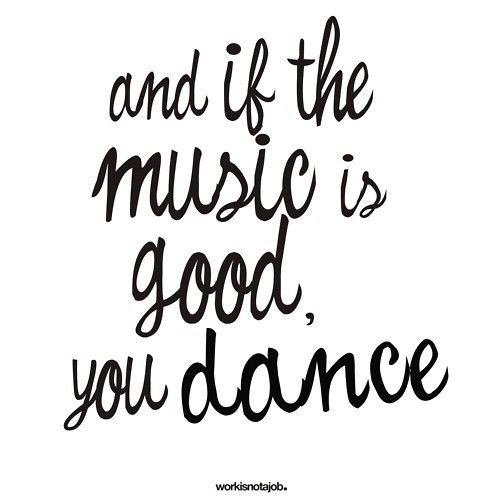 "love the life you live, live the life you love"