I spent the day in bed yesterday, minus meals and a shower.
I watched one of my favorite movies, Julie and Julia. It's all about food, cooking and blogging. What's not to love?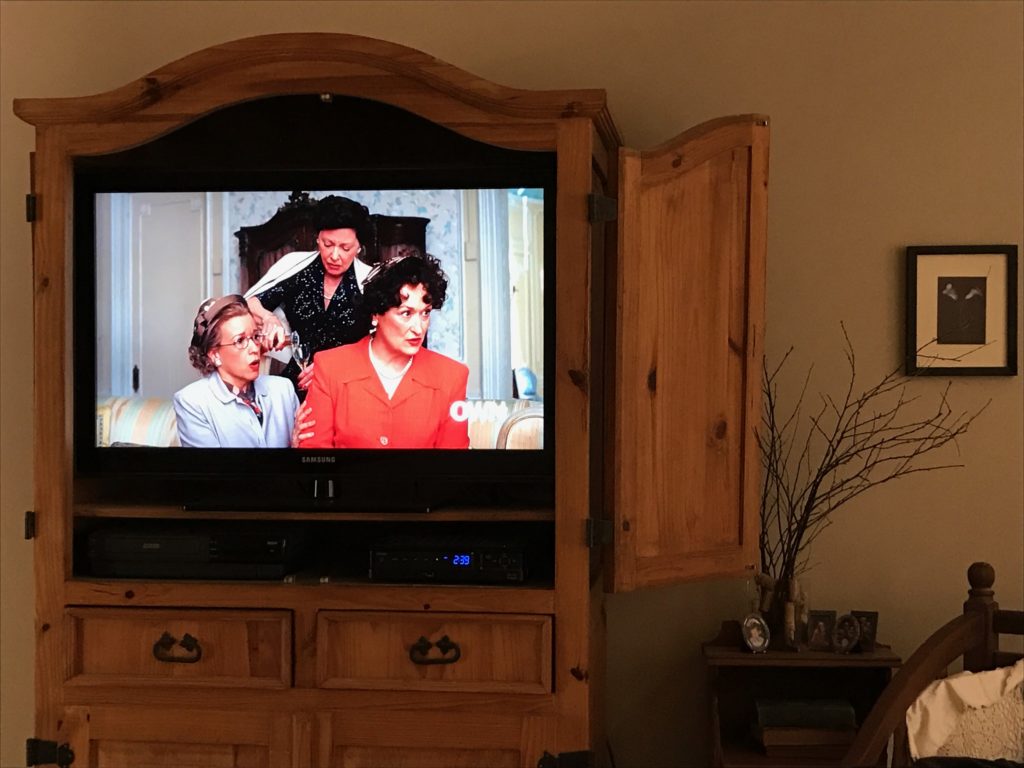 This flu thing is no fun at all, that I know for sure. I spent most of Tuesday coughing, and yesterday I tried to speak very little, and that seemed to keep the coughing to a minimum. I woke up early this morning super wheezy and that sent me into a coughing frenzy. I took a hot shower, took all of my drugs and climbed back into bed.
I have a slight fever so Mike is really trying to keep his distance. He is picking up Tess at the airport today while I give bed one more day. I hate to think of Tess coming home only to go back to Dallas with the flu!
My biggest concern now is feeling better so I can go with her to the visitation and funeral. I just keep thinking what crappy timing this is.
On a very happy note, my moms cousin got to see her dog! Her friend brought the dog to the nursing home for a visit, sent my mom a picture, which she sent to me, which I share with you. Not a great picture, but such a happy few minutes. This particular nursing home is being very kind to her. Prayers answered here, that's for sure.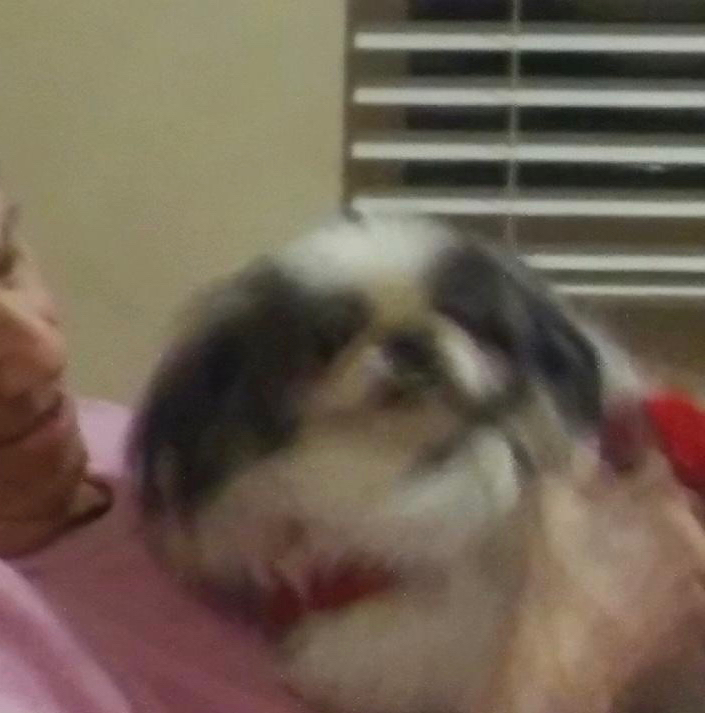 I don't have an upset stomach or any tummy issues, so that's good. I didn't have a huge appetite, but food tasted good and I did eat three meals yesterday.
Breakfast – 11 SP
I love this and hadn't had it in forever!
Oatmeal with Blueberries and 2 T. Almond Butter. (I usually only have 1 T of Almond Butter) I heated up 1/2 C of frozen blueberries and mixed them in with my Oatmeal.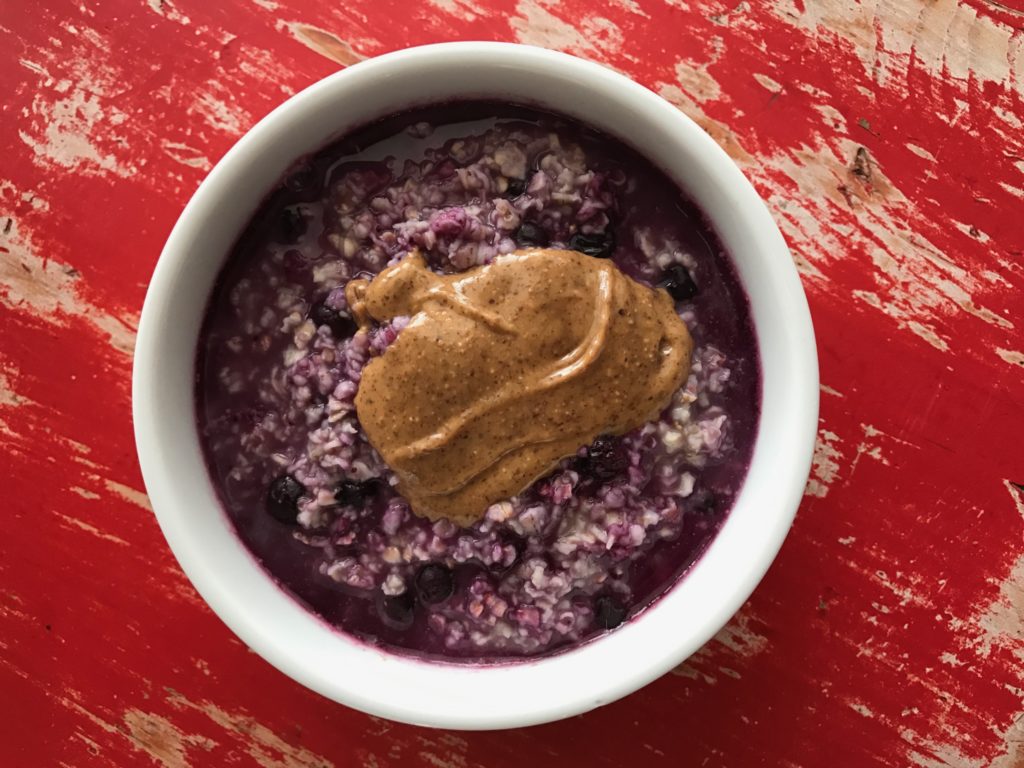 Lunch – 9 SP
Rotisserie Chicken (breast and leg meat) with homemade Honey Mustard, leftover Green Beans, Blueberries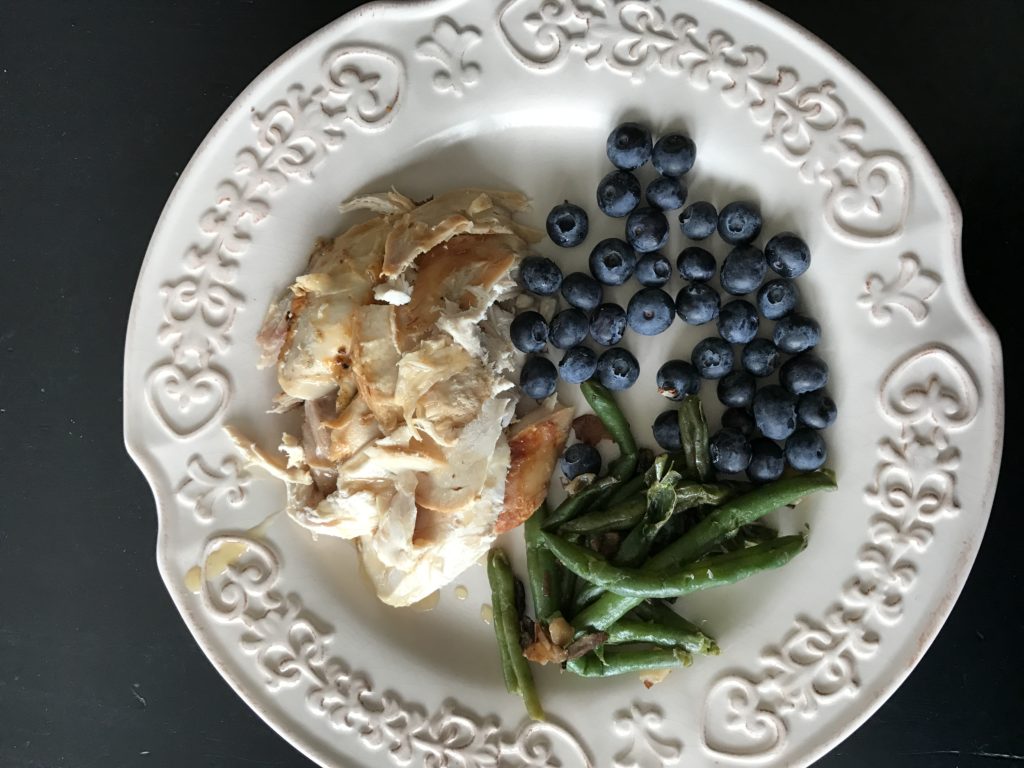 Dinner – 8 SP
Mike grabbed some take out from our spot up the street, Sunset Grill. I ordered the Chicken Hawaiian Skewers, the lunch portion.
Chicken, Peppers, Zucchini, Onion and Pineapple with a side of potatoes. This is one of those meals that you just have to guess the points on.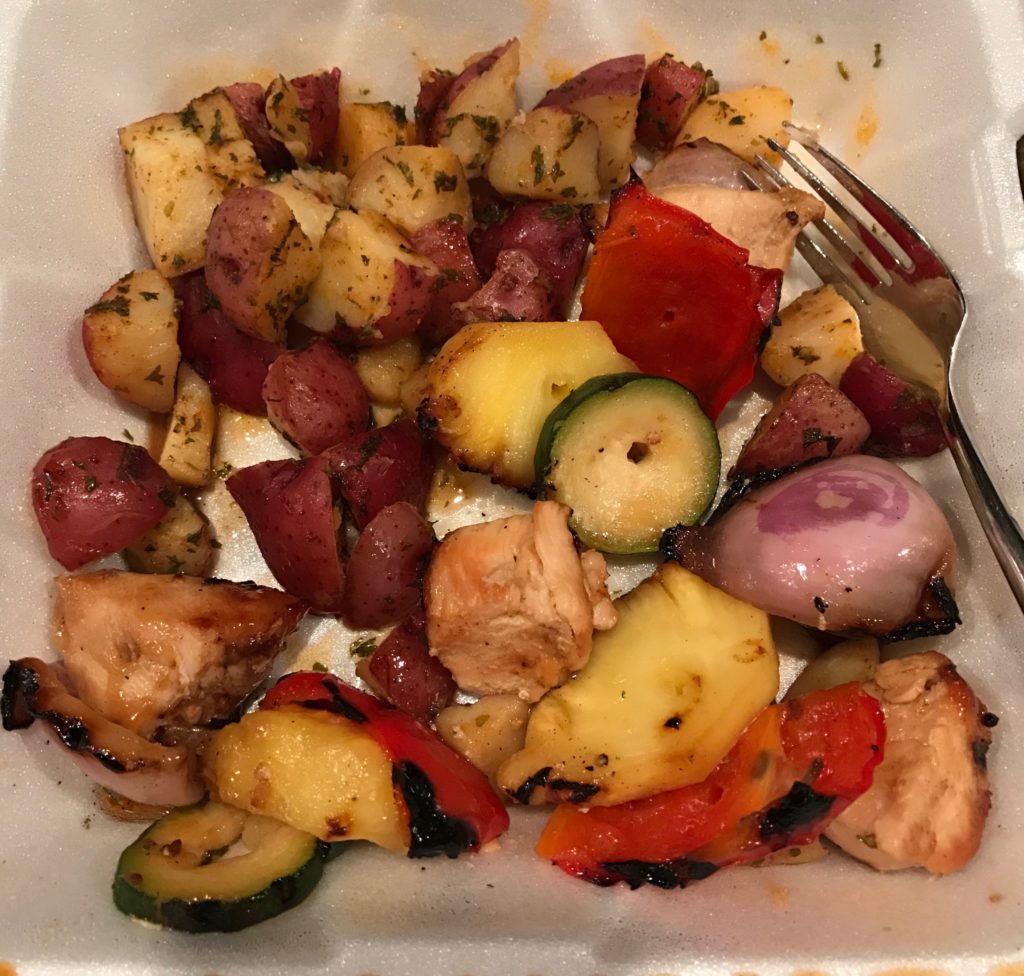 Daily SmartPoints Total = 28
2017 Goals
Make time each week to Meal Plan
Drink 100 ounces of water each day
Exercise 5 days a week
Eat three meals and one snack daily
FOUR 100 Mile Walking Challenges this year!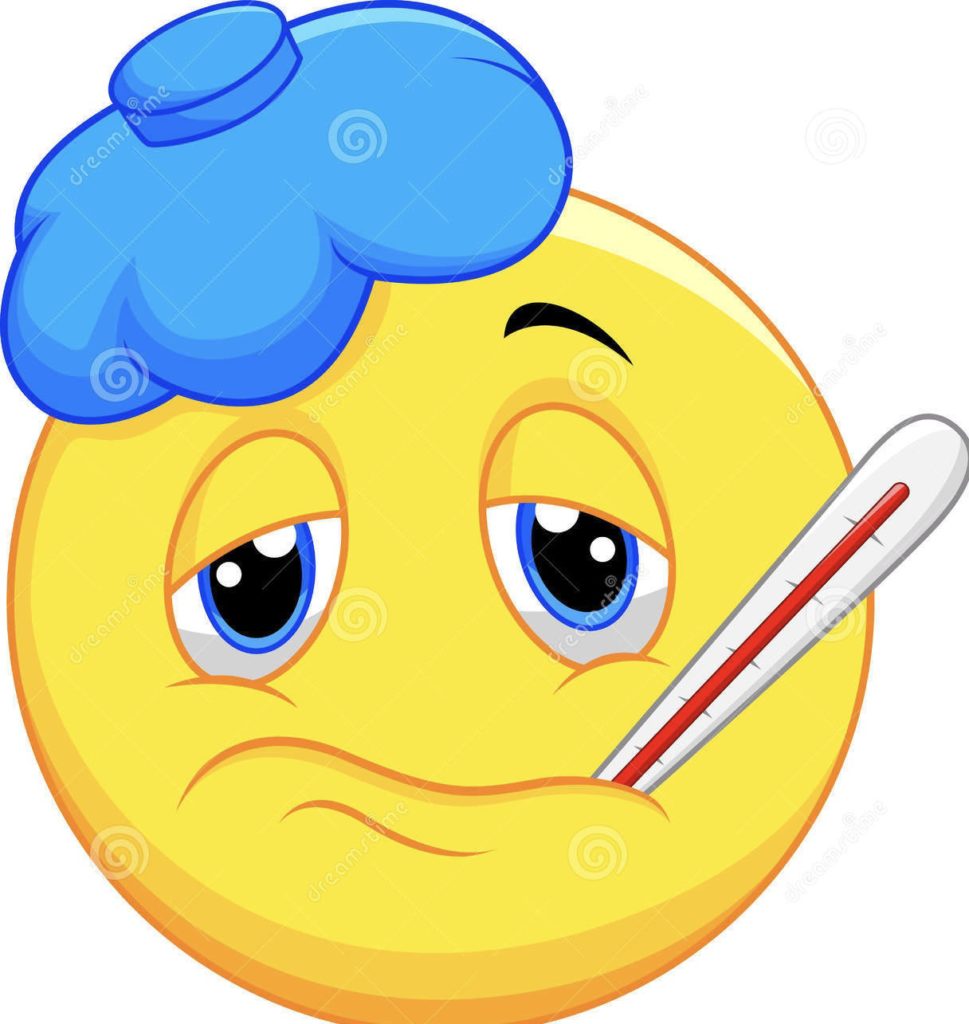 "love the life you live, live the life you love"