My house was really needing some TLC this week and I was beginning to think it wasn't going to get any. I consider myself to be a tidy person, so things are pretty much in order. The kitchen and bathrooms are kept clean, but when it comes to vacuuming and dusting and mopping, those things seem to fall to the bottom of the list.
Yesterday….
Vacuum entire house
Mop all floors
Dust
Balance Check Book
Pay Bills
Gather Tax Information
Unpack boxes delivered for my At Work and organize
I knew that it might rain and that I should walk my miles early in the day or jump on the treadmill. At some point in the middle of afternoon while knee deep in my "to do's", I made the decision to continue to attack my list and skip the walk. It will put me even further behind on my challenge, but the idea behind the challenge is to keep me active, not to stress me out! lol
I never stopped moving yesterday so it's not like I spent the day on the couch and did nothing, although right now that sounds like a great idea!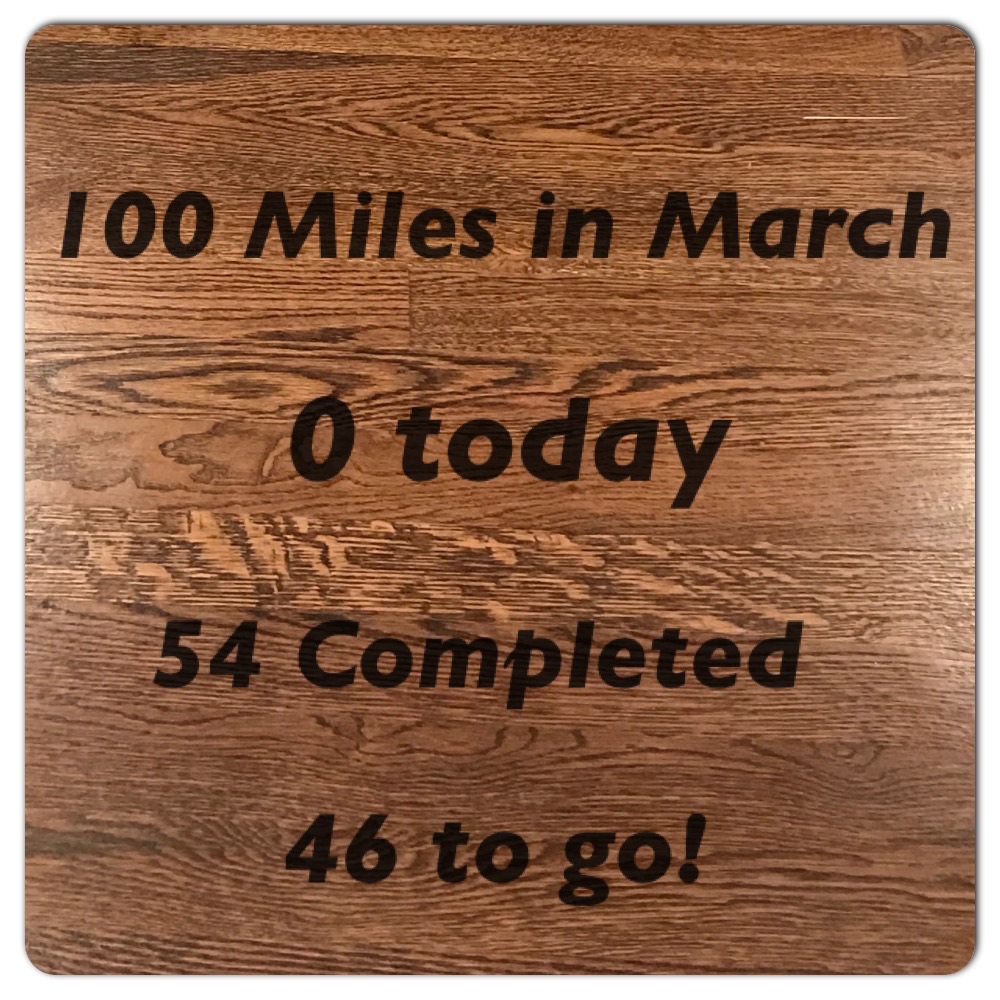 I really need to look into buying a fitness tracker. I would love to know how many steps I got in just getting the house clean and all the trips that I took going in and out of the garage organizing my WW supplies.
Coffee with pop's this morning.
Here are yesterday's eats…
Happy Saturday to you all!
Go KU!!!
Breakfast – 6 SP
Big Ass Waffle with Blueberries inside and on top! I love topping my Waffle with Banana Slices and 1 T Pure Maple Syrup!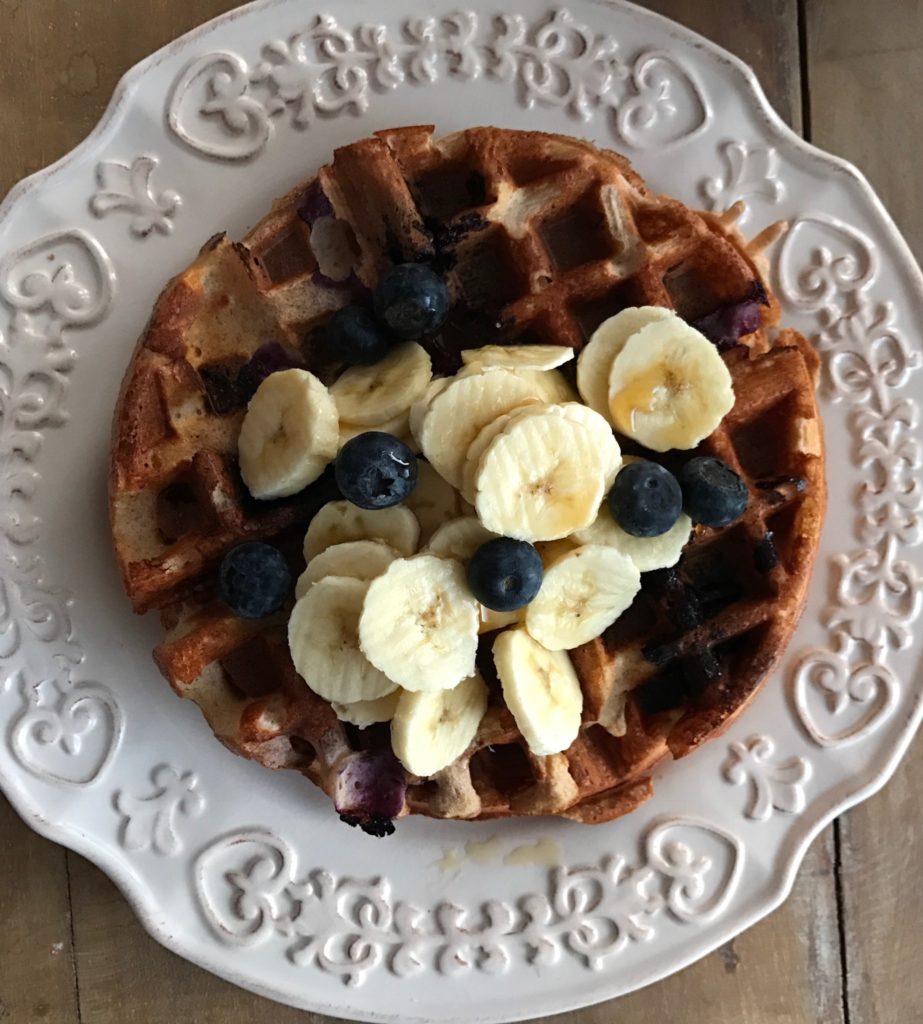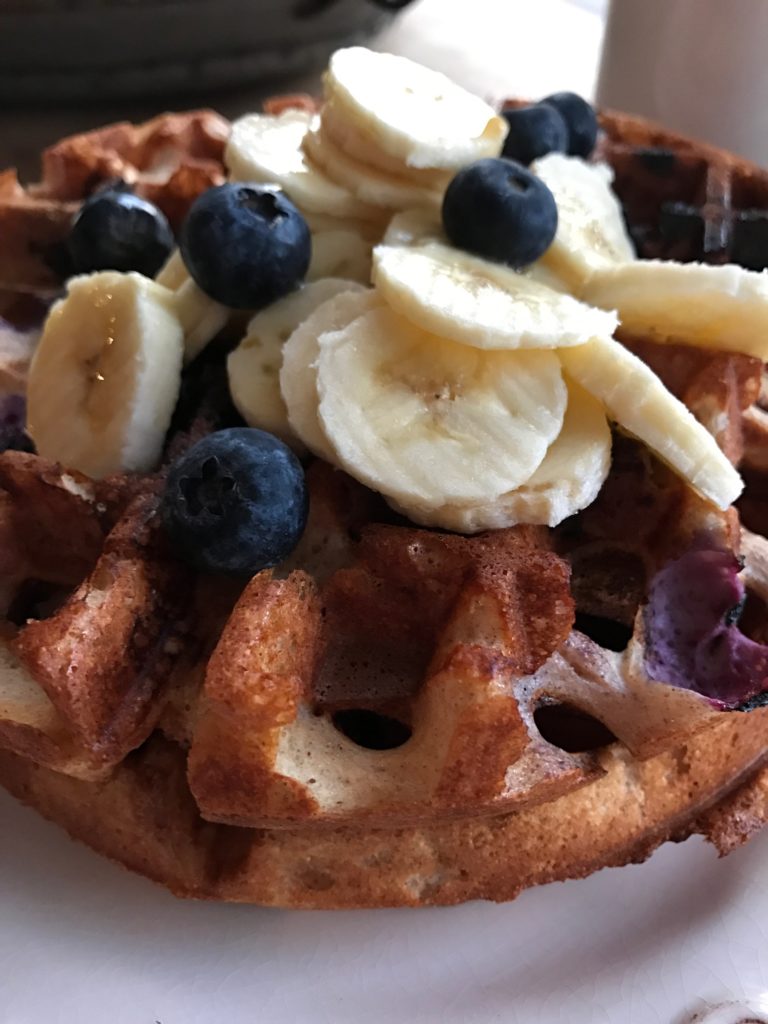 Lunch – 8 SP
Tuna Egg Salad, Mixed Greens, Tomato, Plantains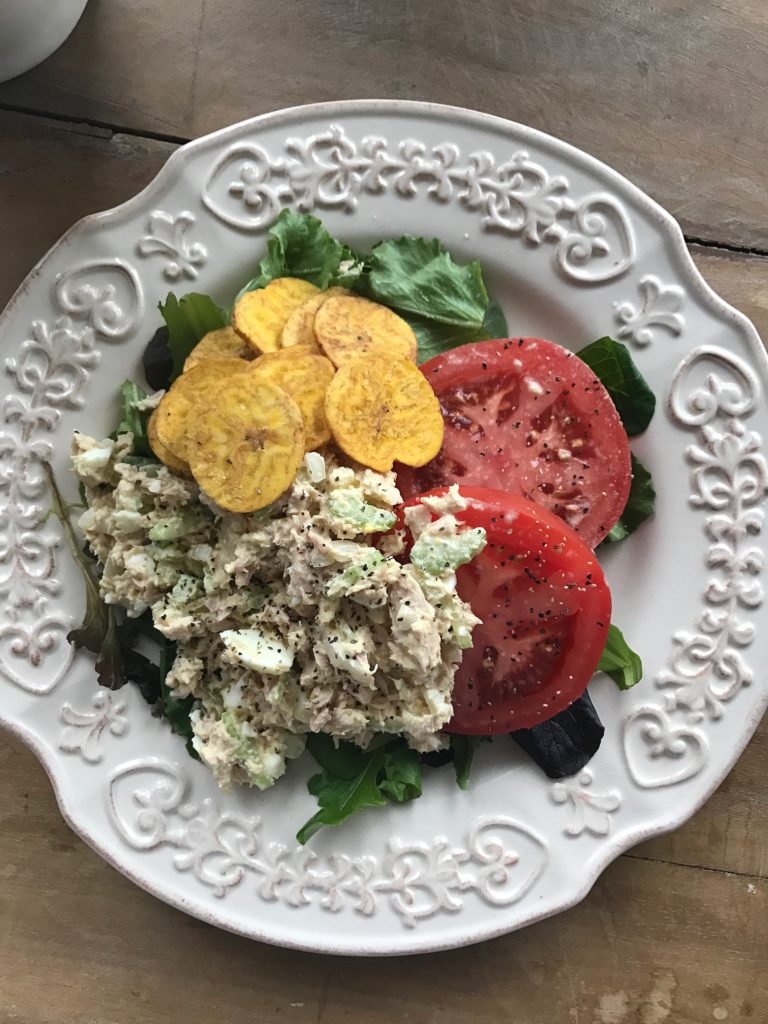 Dinner – 31 SP
Happy Hour at a friends house.
I snacked on this great veggie tray with Hummus and Multi Grain Crackers, I had a few bites of Pirates Booty Cheese Puffs and Wine.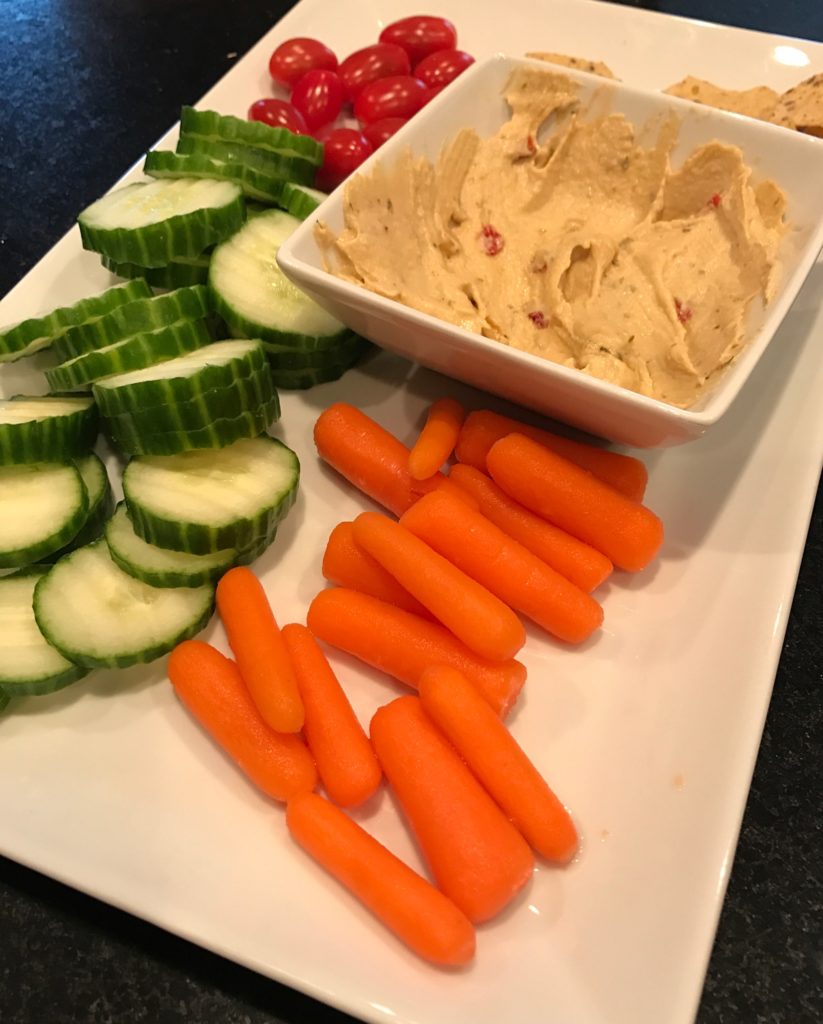 Daily SmartPoints Total = 45
2017 Goals
Make time each week to Meal Plan
Drink 100 ounces of water each day
Exercise 5 days a week
Eat three meals and one snack daily
FOUR 100 Mile Walking Challenges this year!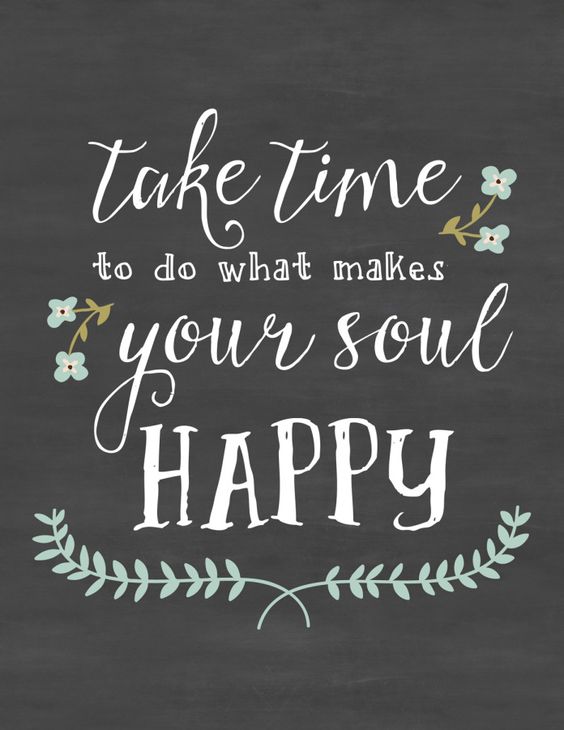 "love the life you live, live the life you love"