I'm Walking 100 Miles in March. Are you walking with me?
Good morning! I am so ready to say good bye to February and so ready to welcome March! In February we lost loved ones, we placed a family member in a nursing home, due to the flu we had to cancel our vacation to Mexico and poor Tucker had five teeth pulled. He has now had to have 26 teeth pulled! Yes, he still has a few left in there, but not many.
On the optimistic side of February, we were reunited with loved ones, we brightened up the inside of house, I got to see my daughter Tess, and after realizing we really weren't going to Mexico this year, Mike spent our vacation money on a Sleep Number bed for Valentines Day. I'll post a picture. We are literally sleeping in separate beds. It's hilarious. It is one of those split down the middle beds. I think it's called a King Twin? You can raise the head, or the feet, or both, while your partner stays flat. Basically, Mike bought us a King Sized hospital bed (he's a romantic) for Valentine's Day. I'm too busy teasing him about our new geriatric bed to tell him how well I've been sleeping. Please don't tell him.
The last two days have been long days.
I left early Monday morning to work on my cousins apartment and Monday night I worked as a receptionist at a WW meeting (this is now a permanent gig and I am loving it.) and I swear, I meet the nicest people in these meetings! It's such a great escape to know how many smiling faces I will see. I did not plan meals for the day, and at this point, I hadn't eaten much and I was starving! I had no plan for dinner and it was almost 8:00 pm. Take out would have been so easy, but I stopped at the store, bought a rotisserie chicken and a few veggies and came home and made a salad.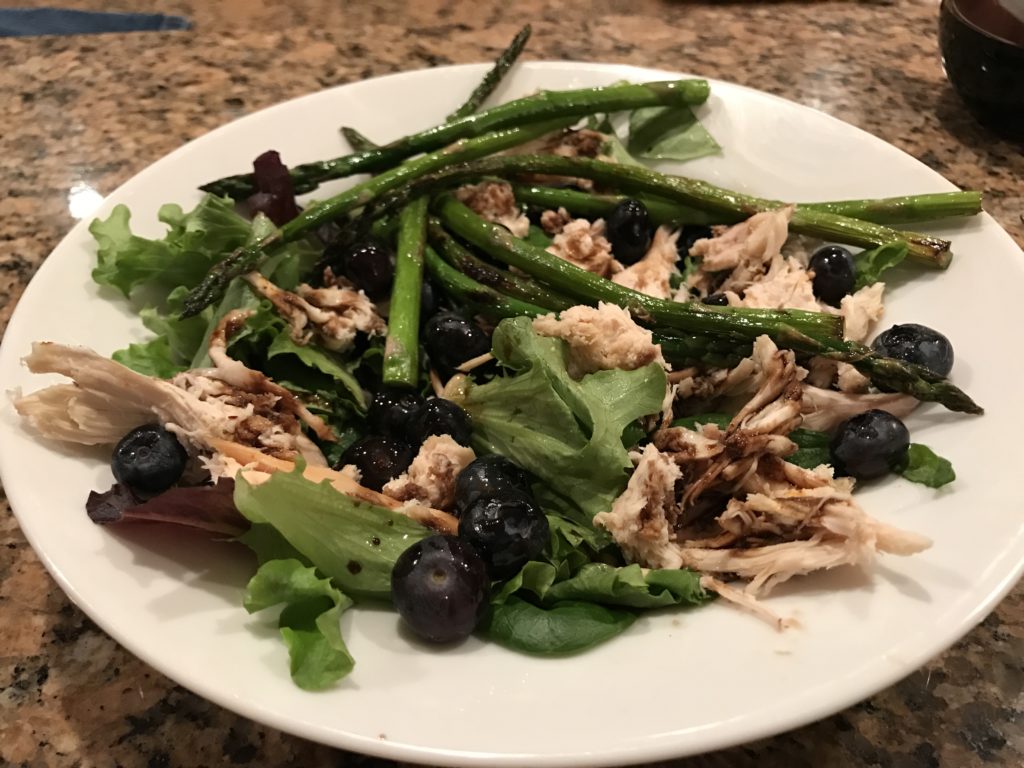 Tuesday was a big day! I lead my first At Work meeting for my very own group. I can tell this is going to be a great group. While getting ready for work, it dawned on me that it was Fat Tuesday, so I opened my meeting with "Happy Fat Tuesday and Welcome to your Week One of Weight Watchers!" It got a good laugh, and of course, I think I'm hilarious. They were a great group and I'm excited to see them succeed!
After work, back to my cousins apartment. Almost done. My mom went with me and Mike came later in the day to help. The hardest part of all of this has been deciding what to keep, what not to keep, what to do with what we will not keep, where do we store what we will be keeping, and trying my best not to hurt my cousins feelings while doing my best to make her feel a part of the decisions that are being made. I have so much guilt about getting rid of her things. The reality of the situation is that she now lives in a nursing home and no longer needs these items, but I know it must be hard for her to realize she owns so little now, and I hate being the one deciding what to keep and not keep. Most of the time, her mental state is good, so she does know what is going on, and she tells me that she feels sad knowing that she doesn't have anything more than what fits in this tiny space in the nursing home.
I hadn't planned to keep much of anything, but ended up bringing most of her personal items home last night. Christmas decorations, photo albums, yearbooks, jewelry, etc. There were many things that I just couldn't bring myself to get rid of.
Ready for the silver lining? As we put the mattress and boxed springs at the curb for the large item trash pick up this week, a lady drove by in a pick up and stopped to take the mattress and boxed springs. I went outside to see if she needed a bed. Come to find out, she had lost everything she owned in a flood in her previous house, and now she had lost everything to a fire. We gave her the bed, a dresser, a chest, an end table, a coffee table, a butcher block and the kitchen table and chairs. We had a Salvation Army pick up scheduled for Friday, but it was nice to actually meet the person that was in need and see how happy she was to have some furniture. Now, hopefully my cousins will feel good about helping someone and not feel sad about not having all of her belongings.
Another late night and a hungry girl. Mike picked us up some salads on his way home while I took my mom home. I wanted Taco's and Beer.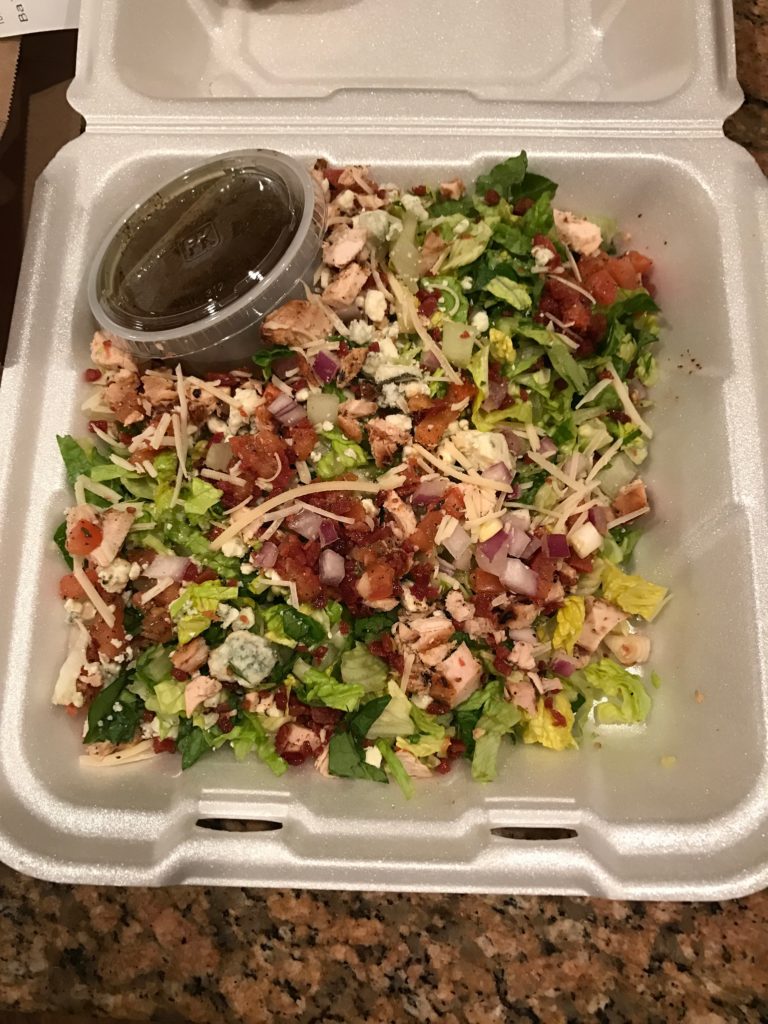 Okay, it's Food Truck day! It looks like it is going to be a nice day here in KC! I hope you have a great day!
Get out there today and get in a few miles.
It is a new month. I am walking and tracking and happy to see March!
2017 Goals
Make time each week to Meal Plan
Drink 100 ounces of water each day
Exercise 5 days a week
Eat three meals and one snack daily
FOUR 100 Mile Walking Challenges this year!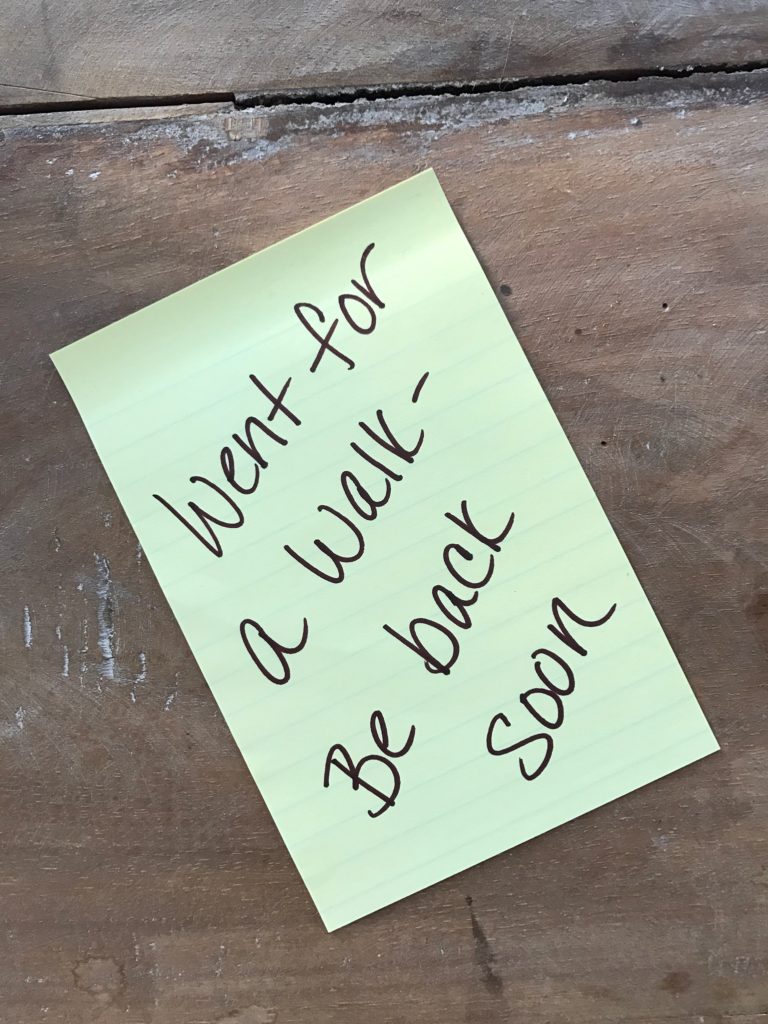 "love the life you live, live the life you love"