After working at the Food Truck on Wednesday for the first time since December (it felt so good to be back and see all of our regulars!), I came home one Dirty Girl smelling like burgers and pulled pork. We sold out of everything! It was a great day and it felt good to be back with the girls. We didn't even have time to enjoy a burger of our own! I was ready for a long hot shower.
Guys, I'm craving a spa day.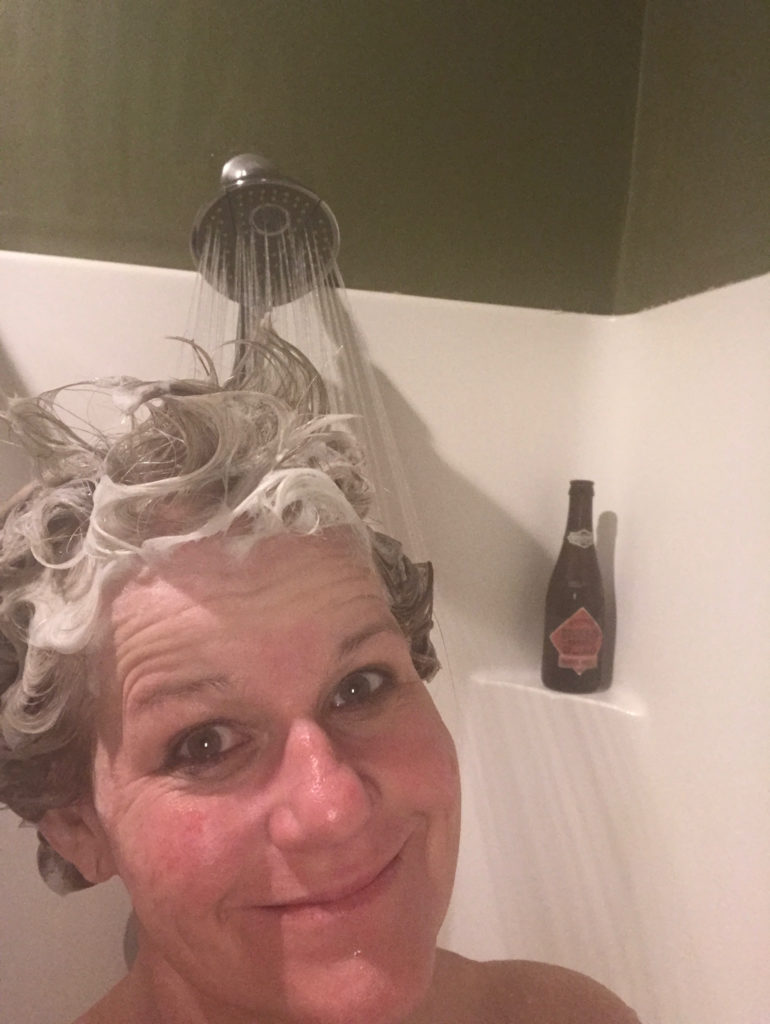 For now, this hot shower and cold beer will have to do!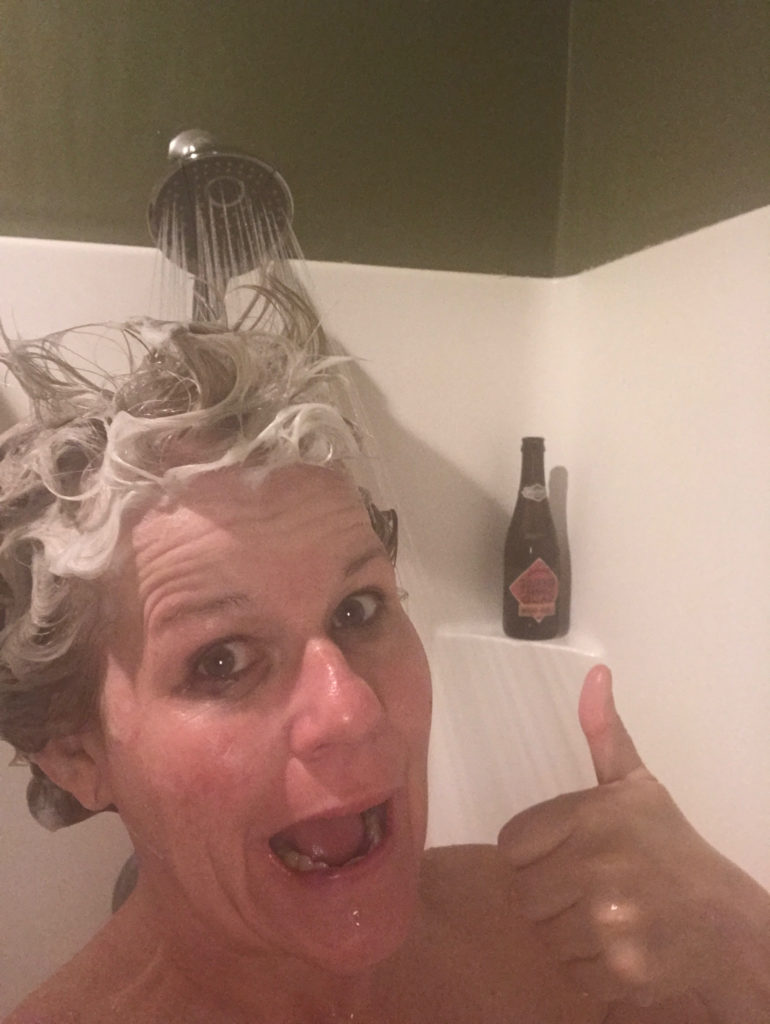 After that shower, a friend of mine picked me up and we headed off to a meet and greet of sorts. She discovered a group on Facebook called Dirty Girl Adventures, outdoor adventures for girls who like to get dirty! Hike, Kayak & Bike! I think this could be fun, and I'm ready for a little fun. The meet and greet was great. It was at a little Kansas winery about an hour and a half away, where we all gathered and listened to Jennifer and Denise tell us all about some of the great trails to hike all over the state of Kansas. We sipped on wine, shared a cheese and fruit tray for dinner and marked off trails on our map.
We signed up for our first hike this Saturday! It's a 3 mile hike, followed with lunch, beverages and S'mores around the camp fire afterwards. I'm super excited to join this group of ladies and spend some time outside! We're gonna be Dirty Girls!
Thursday, after lunch with a co-worker, I took my last trip to my cousins apartment and it looks like we can move forward now and focus on time spent with her at the nursing home and scheduling visits and outings.
Here is the prettiest thing I've made in the last few days. Big Ass Waffle recipe with 1 T. unsweetened Cocoa Powder, made into two large pancakes. I topped these with 1 T. Almond Butter, fresh Strawberries and Pure Maple Syrup. I think I'm going to go make those right now!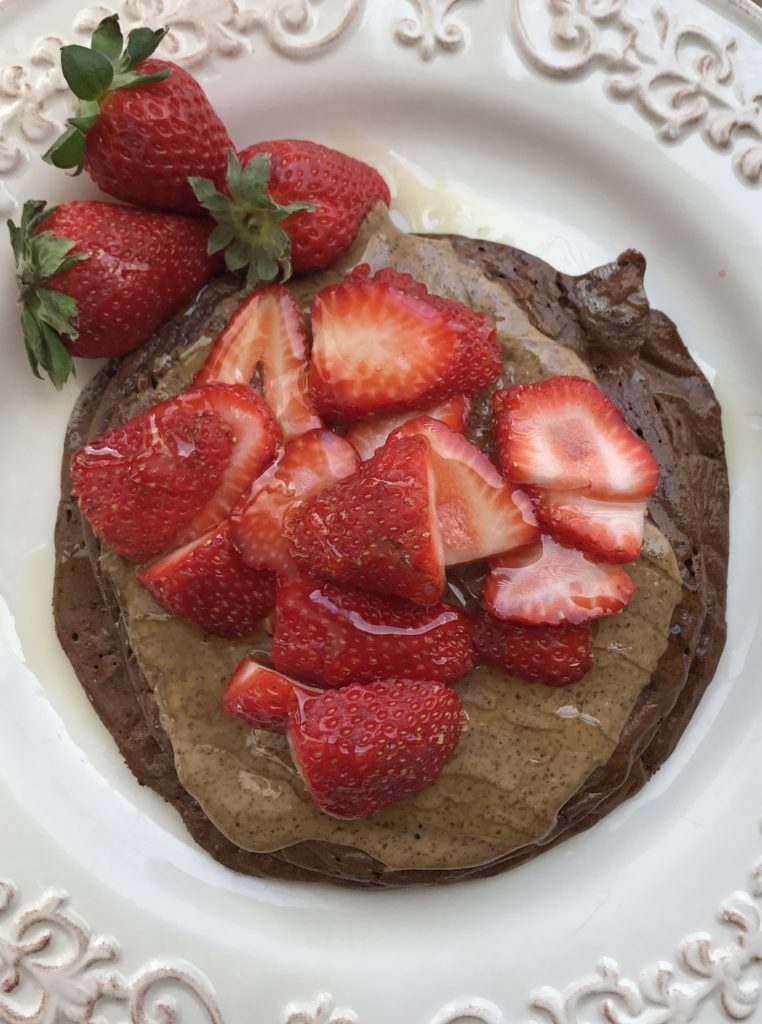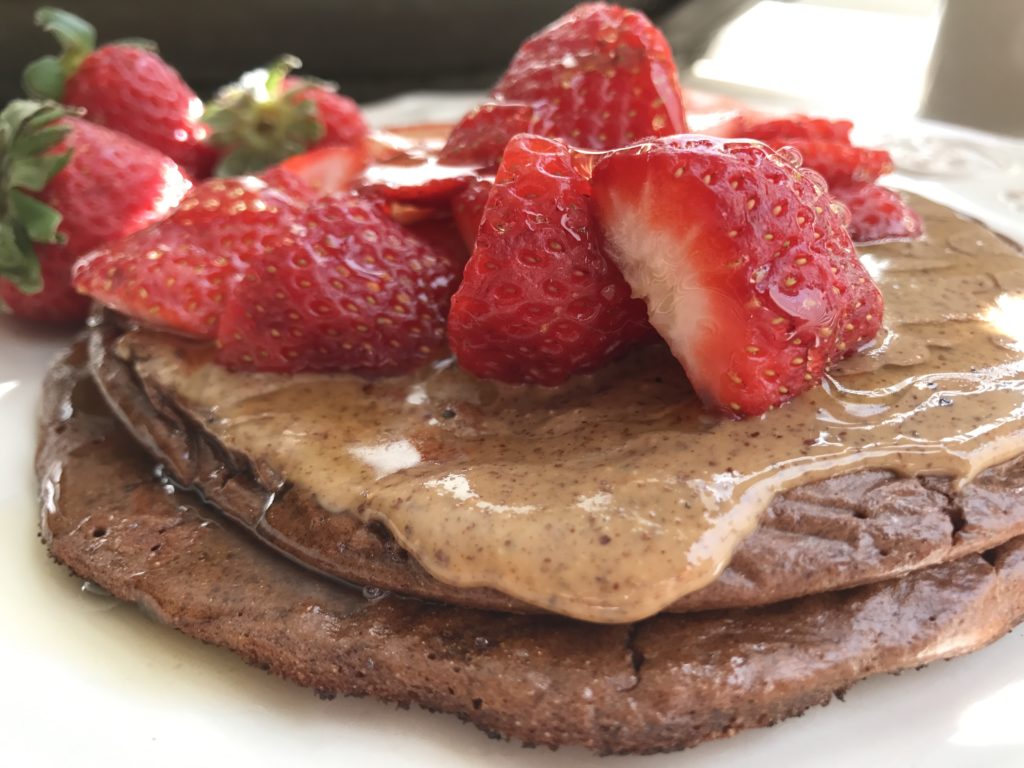 This is the ugliest thing that I've had to eat in the last few days. It tasted as awful as it looks. It's the Turkey Bacon, Egg White Sandwich from Starbucks. That english muffin tasted like cardboard. It was truly awful.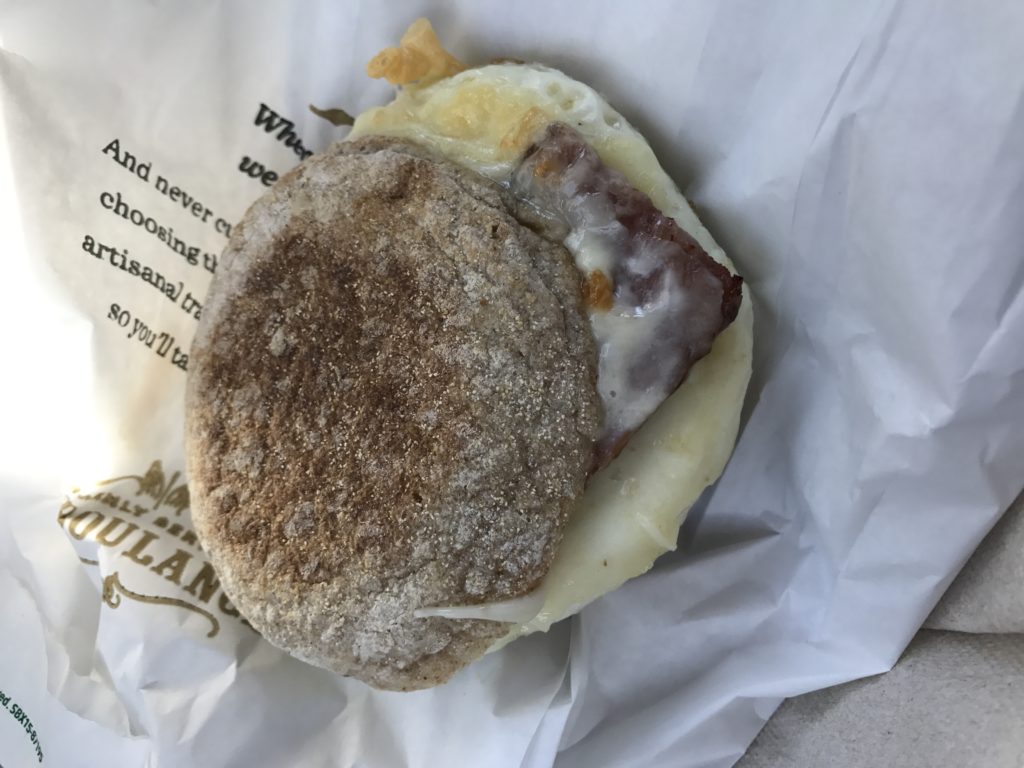 This is one of the tastiest things that I've had to eat over the last few days. Lunch with my WW Co-worker yesterday. I ordered the Veggie Burger at Kansas City's West Side Local. I've had it before and I knew that I'd be happy. it's made with Sweet Potato and Quinoa and topped with Hummus. I ate half of the bread, we shared my fries, and I drank all of my beer. 🙂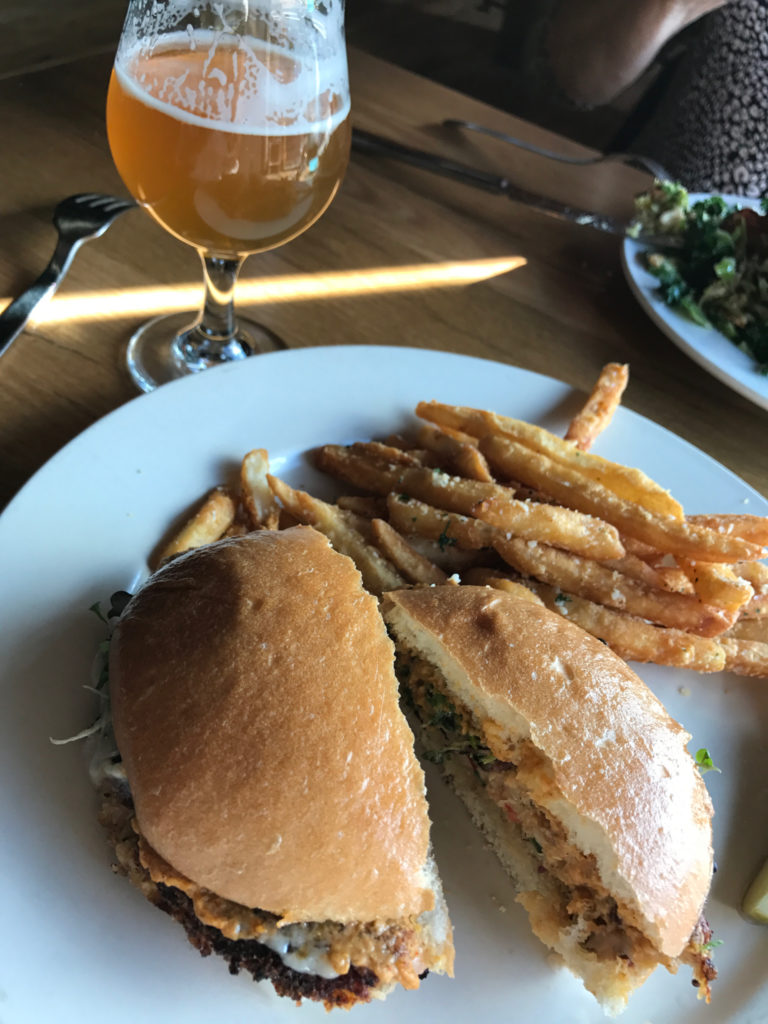 If you are walking with me, how is it going? You should have 5-8 miles logged by now. Are you on track, or like me, do you have some catching up to do??
Need a spa day or you're just a Dirty Girl? Try a hot shower with a cold drink!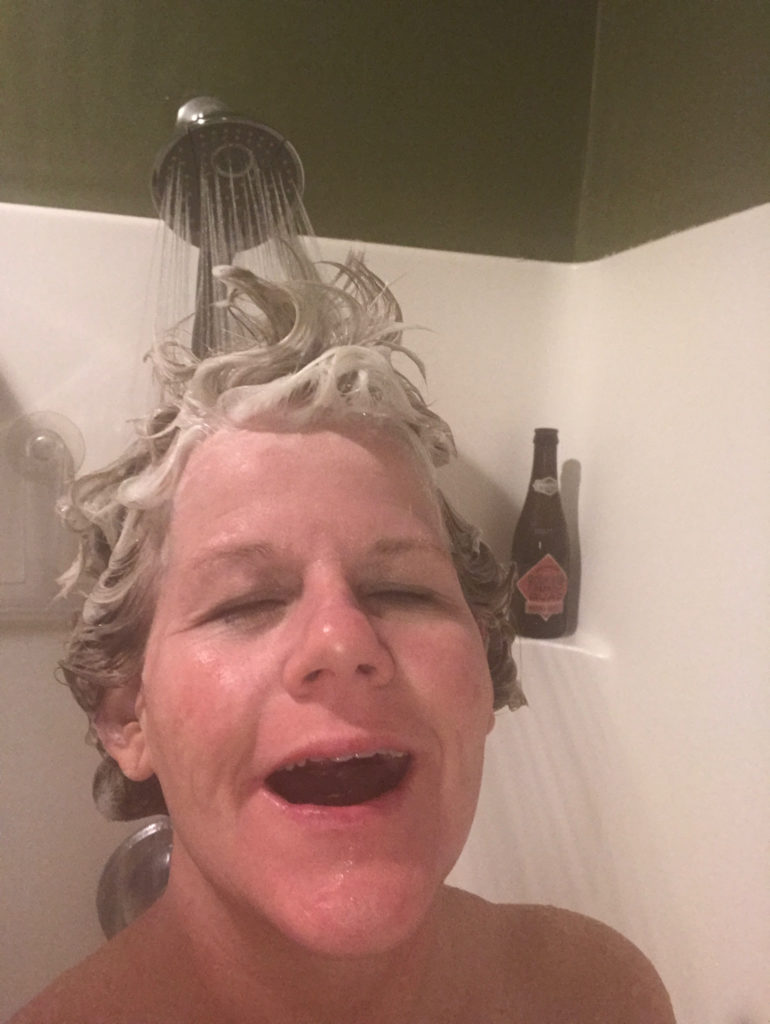 Today? More food truck fun. We are heading down to Kansas City's West Bottoms where so many like to shop all of the vintage shops for interesting finds and enjoy a yummy food truck lunch! There are usually 15-20 food trucks down there, but you know we are the best!
I hope you have a great weekend planned!
2017 Goals
Make time each week to Meal Plan
Drink 100 ounces of water each day
Exercise 5 days a week
Eat three meals and one snack daily
FOUR 100 Mile Walking Challenges this year!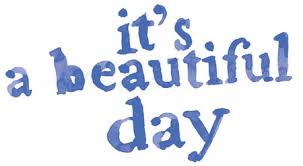 "love the life you live, live the life you love"