It felt good to have a regular old uneventful Monday yesterday. I had a few errands to run in the morning, I had a few mindless things to get done at home in the afternoon, I took a walk with a friend and then I worked as a receptionist at a Monday evening WW meeting.
My friend Ashli lives acrossed the street and had made some soup. A LOT of soup. She sent me a text asking me if I wanted some for dinner. Since I hadn't cooked yet, I told her that I'd be right over! Her soup was delicious!
Aside from the electricity going out for about 5 minutes last night and discovering a Tornado went through the Kansas City area at about that time, it was a relaxing and nice evening. From what I can tell, several homes were damaged, but I have not yet heard of anyone being injured. Let's hope that is the case.
Today is a full and busy day. I am way behind on my miles, so I gotta get some of those in!
I did see a few signs of Spring on my walk!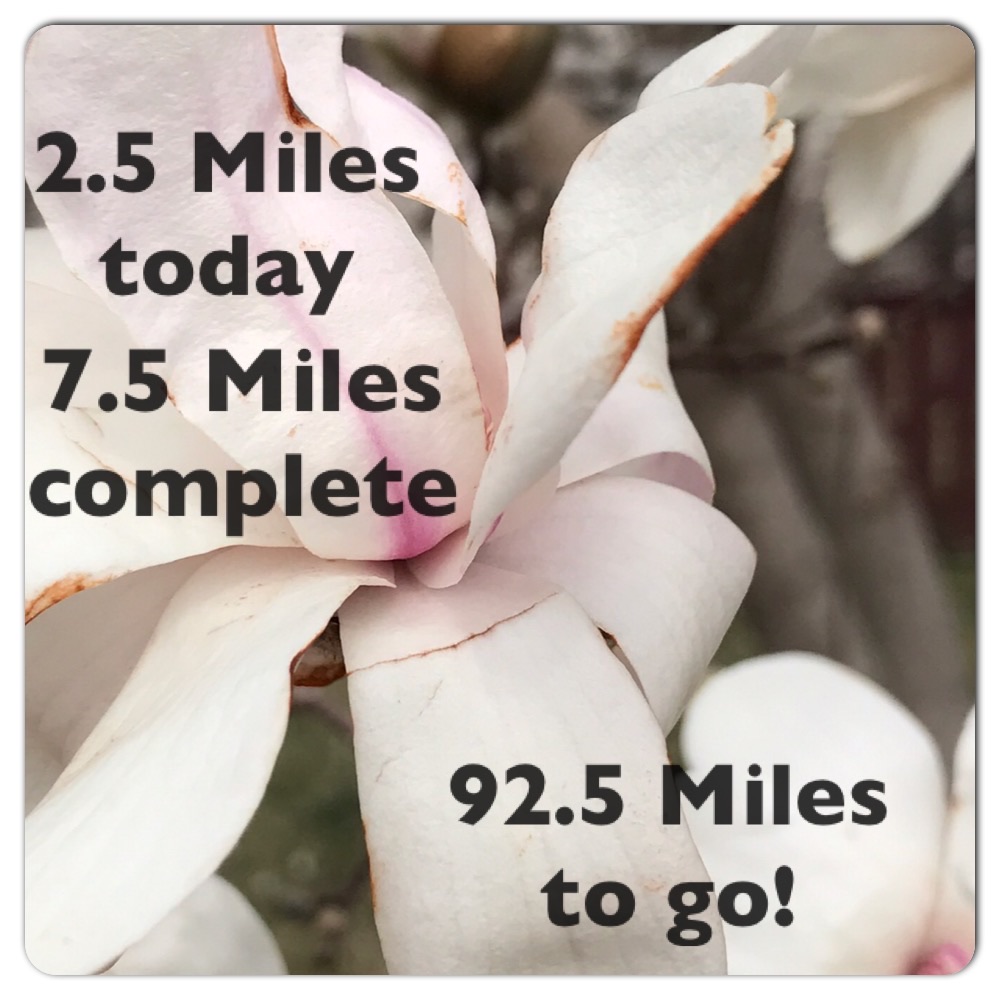 Breakfast – 9 SP
Yesterday I made the Big Ass Waffle (3 SmartPoints) batter for breakfast. I decided that I was going to make a Waffle sandwich with Bacon and an Egg. Then I decided I didn't want to get the Waffle Iron out. Then I decided I'd have a Pancake Sandwich. Then I decided I'd have a Pancake stack. You guys….I made a lot of decisions about breakfast yesterday!
I felt like I was having breakfast in a Diner. This was delicious!
Two Pancakes, Center Cut Bacon, Over Easy Egg, 2 tsp Pure Maple Syrup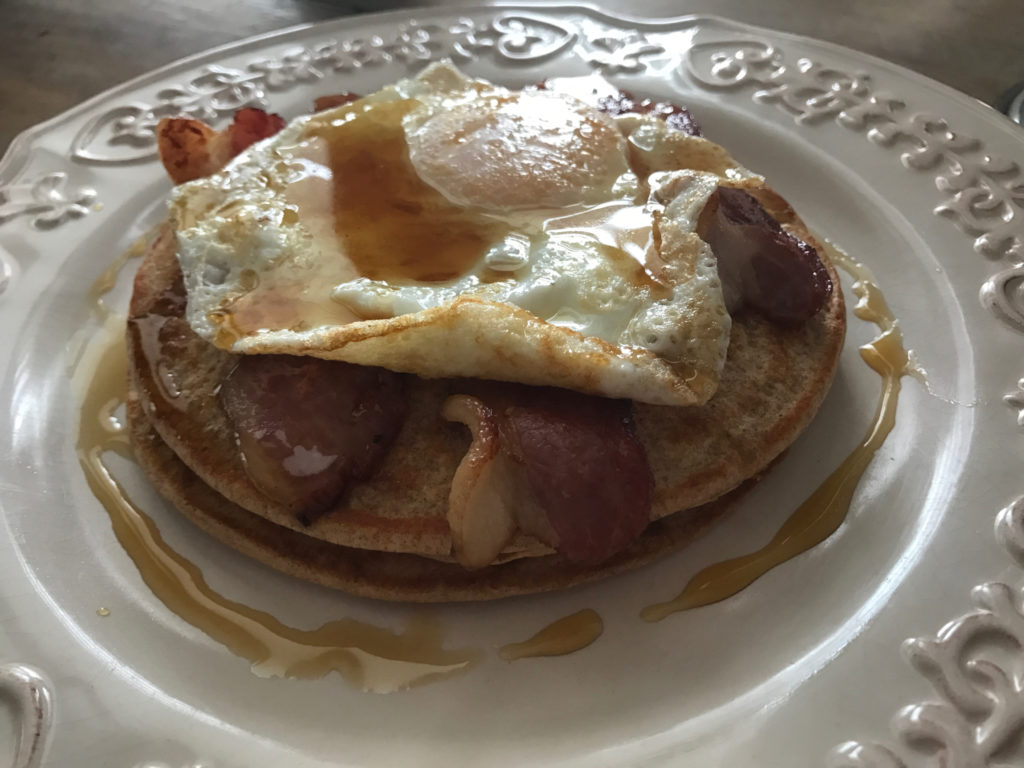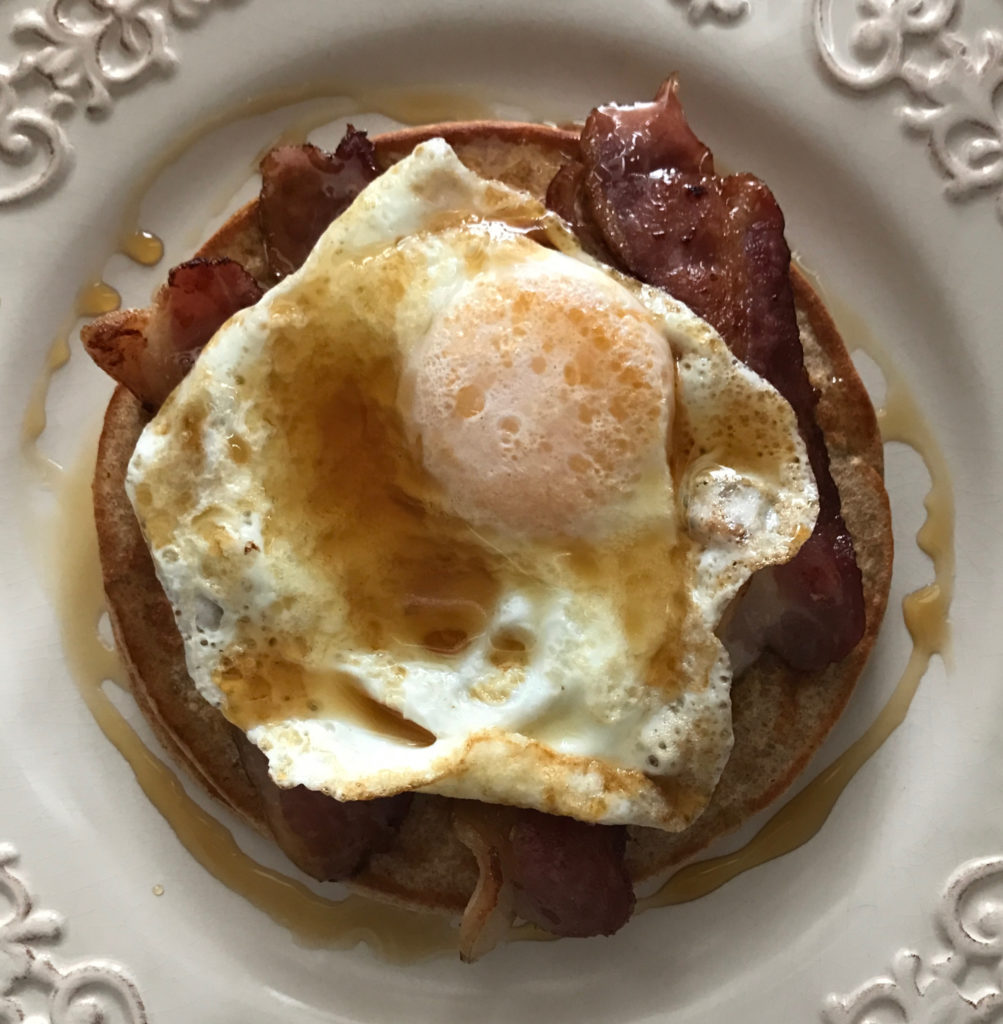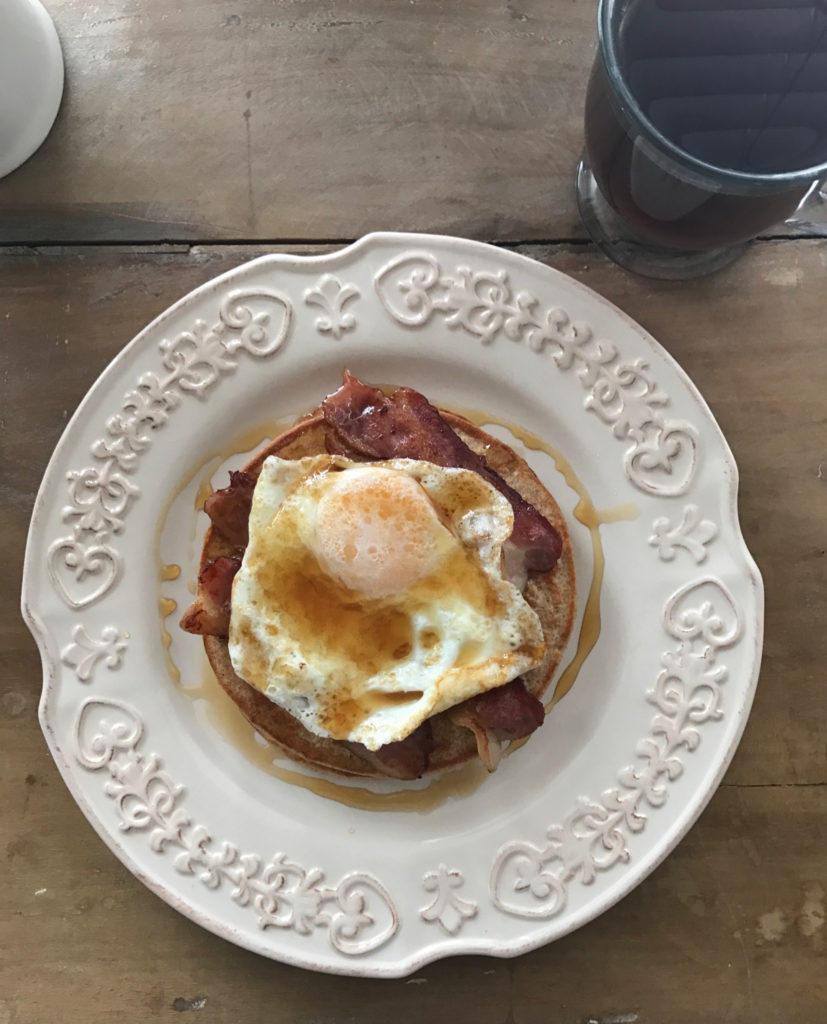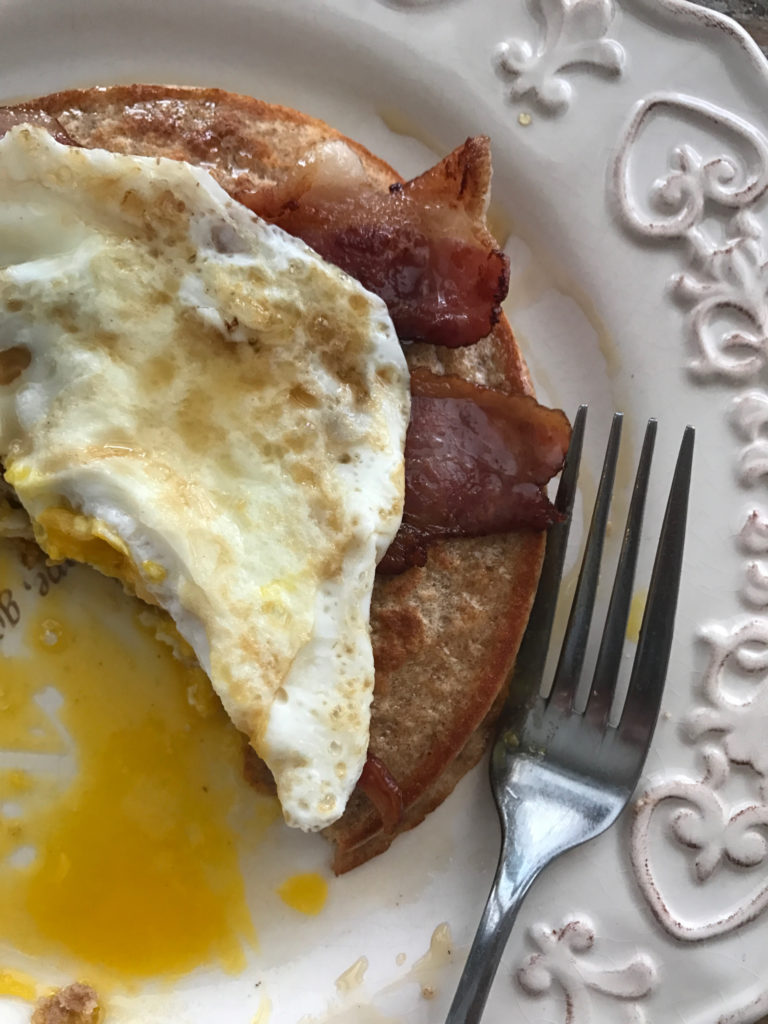 Lunch – 10 SP
I went simple here. Tuna Salad, Plantains, Carrots, Celery with Almond Butter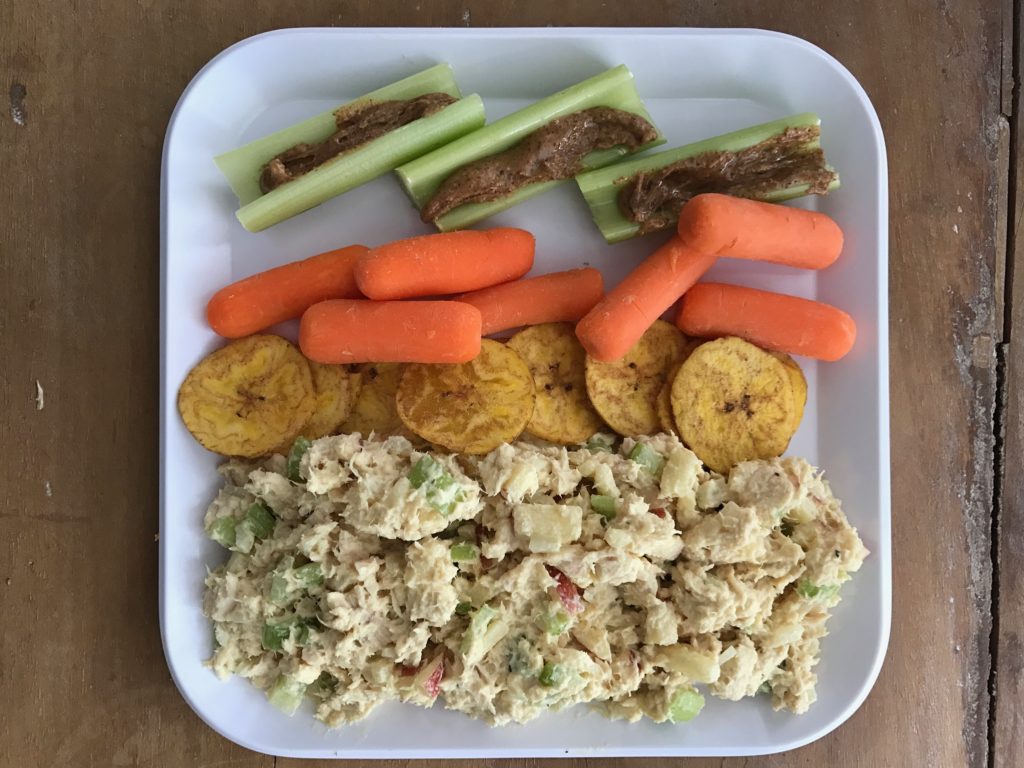 Snack – 5 SP
Un-pictured Almond Butter on bread.
Snack – 5 SP
Un-pictured WW Breakfast bar at work.
Dinner – 6 SP
I have to guess on this. It's full of Chicken and Veggies!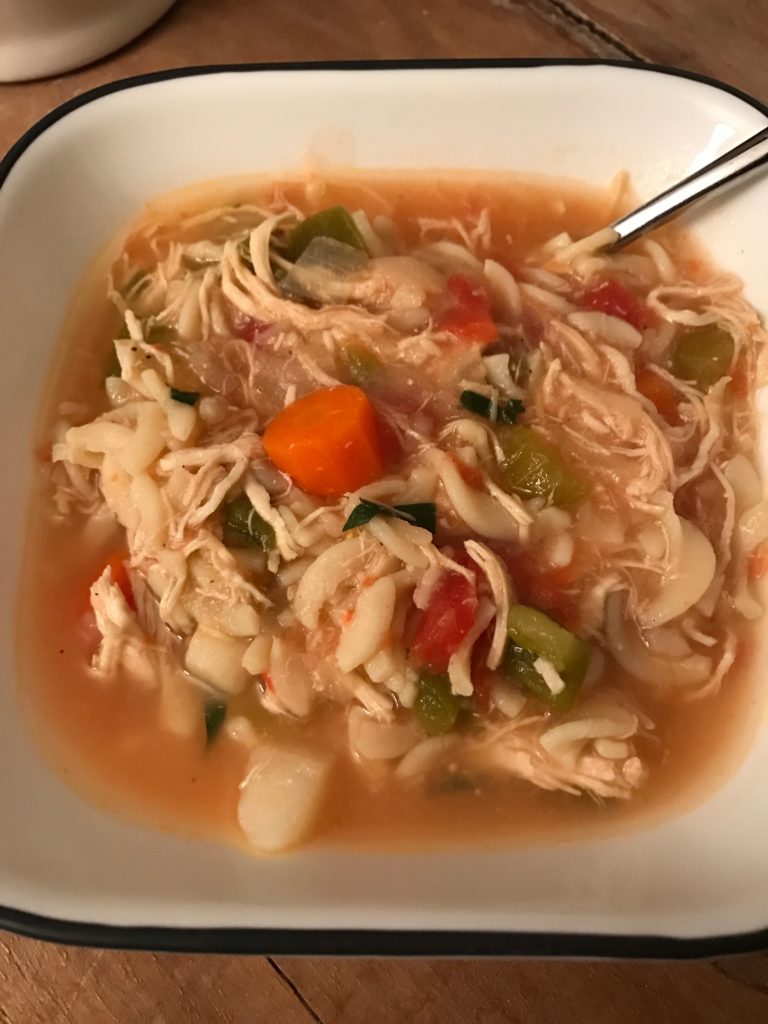 Snacks – 0 SP
Cold fruit sounded so good. I couldn't get enough.
I actually think I was dehydrated and just thirsty, so I ended up drinking lots of water, which made for a restless night getting up several times.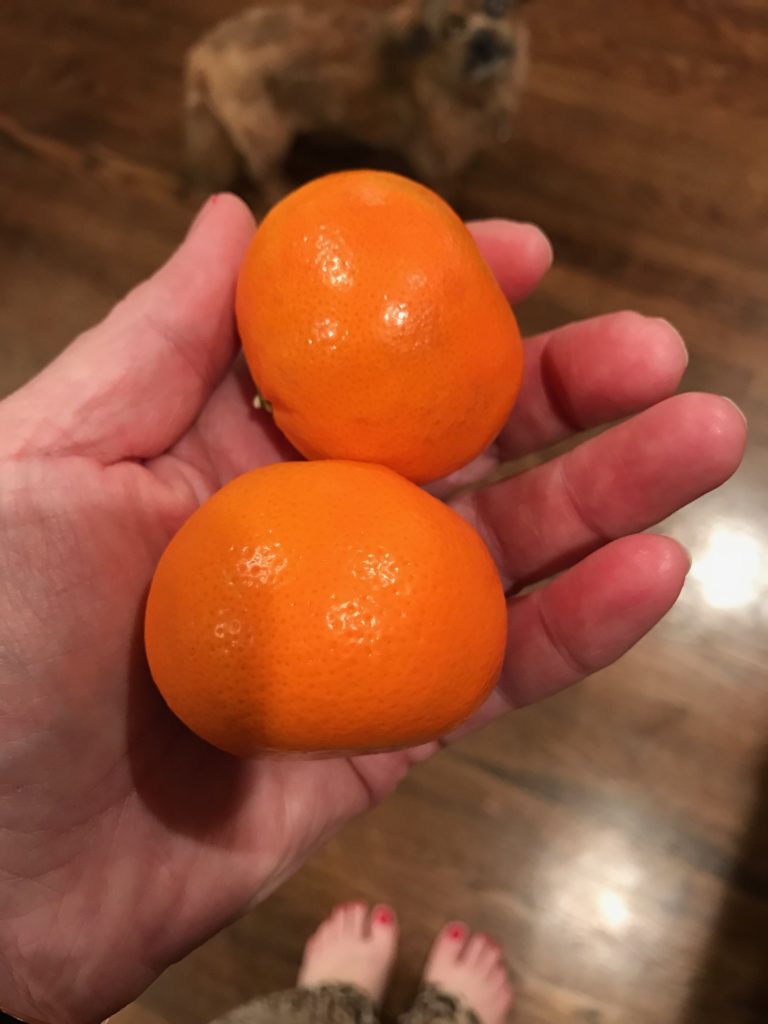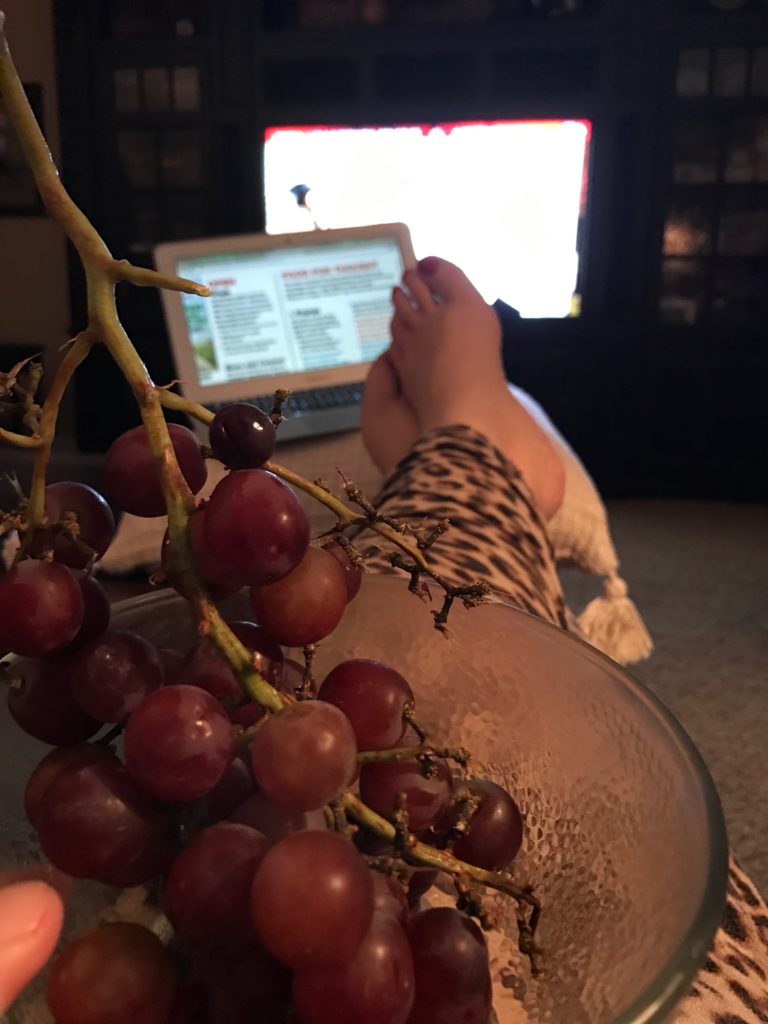 Daily SmartPoints Total = 35
2017 Goals
Make time each week to Meal Plan
Drink 100 ounces of water each day
Exercise 5 days a week
Eat three meals and one snack daily
FOUR 100 Mile Walking Challenges this year!
I took this right off of Instagram. I love it!
Her Instagram name is "shebelievedshecould"!! Of course she had a great quote posted!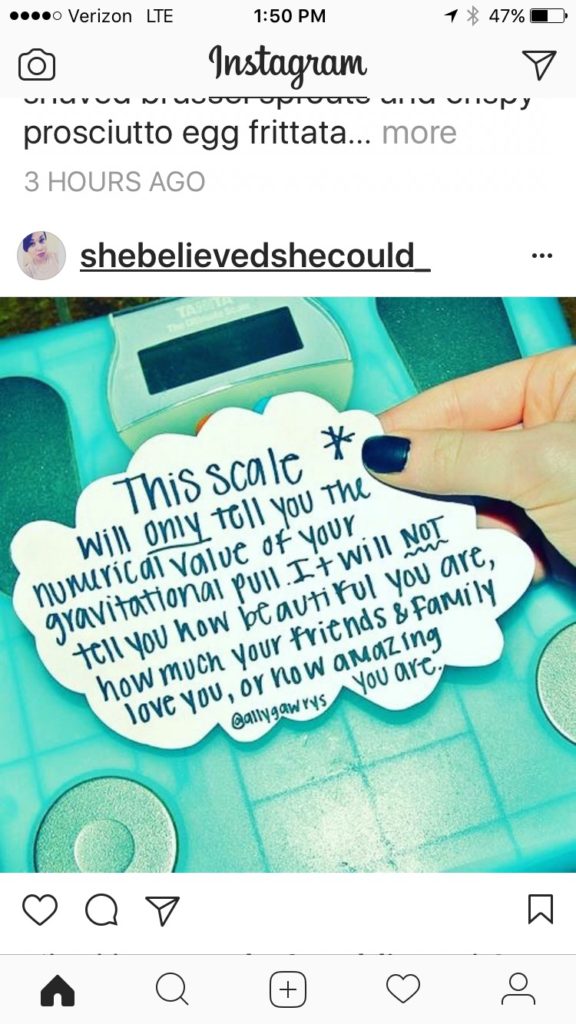 "love the life you live, live the life you love"