Yesterday was a beautiful day for working at the food truck, then getting in a walk outside.
I knew that if I started a walking challenge, it would force me to get in more activity. Well, I have NOT been doing a great job of time management and making my walking challenge a priority. I received an email from a reader who let me know where she was at on the walking challenge. She is doing awesome! For me, it was a great reminder that no matter how busy life gets, I need to set aside time during the day for me. The walking challenge is an opportunity for me to take time out of the day to do something for myself that benefits me in so many ways. Thank you Rene!!
Yesterday, I walked 3 miles with a friend, then walked the pups for a mile. If I can get 4 miles in each day for the rest of the month, I'll successfully complete my challenge! That's completely doable.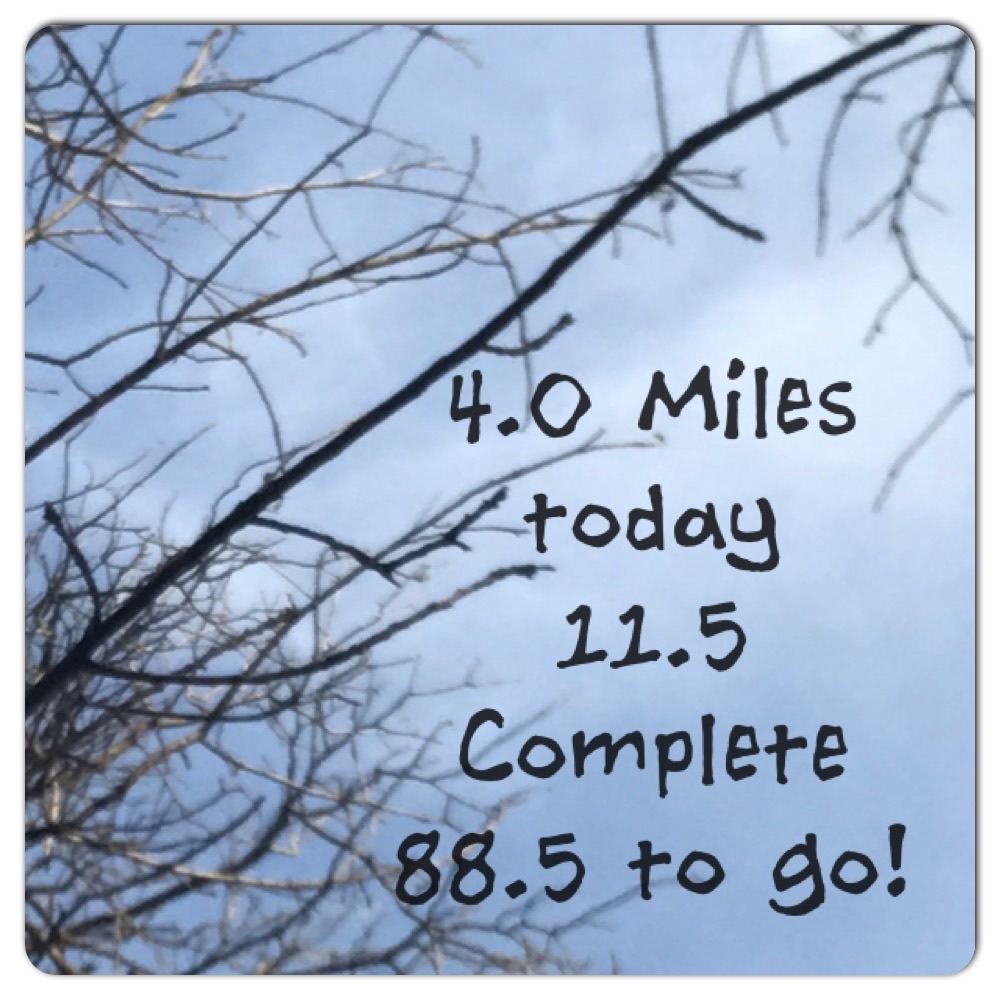 It was the perfect afternoon for a walk, and after 4 hours at the food truck, I'd spent most of the day on my feet.
It felt good to come home from my walk, grill some chicken, and enjoy a cold beer on the deck.
And….I'm back to earning myself some of those Blue Dots!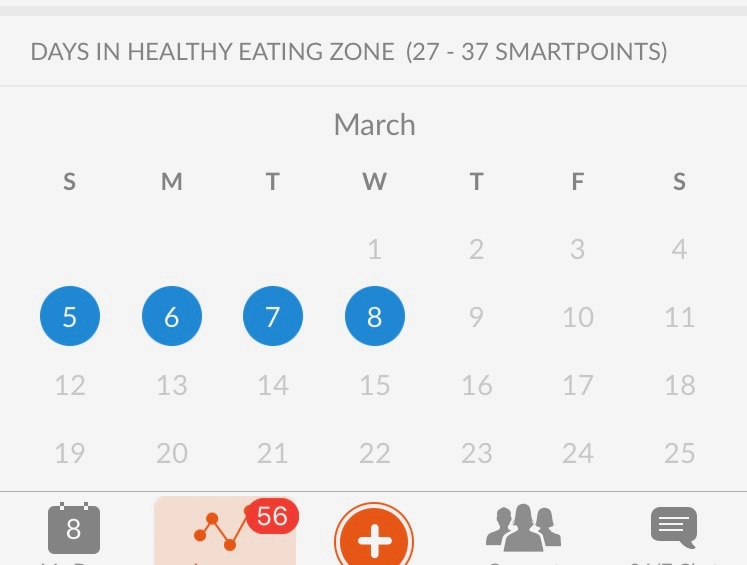 Breakfast – 8 SP
Big Ass Waffle with 1 T. of Cocoa Powder added to the recipe. Topped with 1 T. Almond Butter, Strawberries and Banana Slices with 2 tsp of Pure Maple Syrup.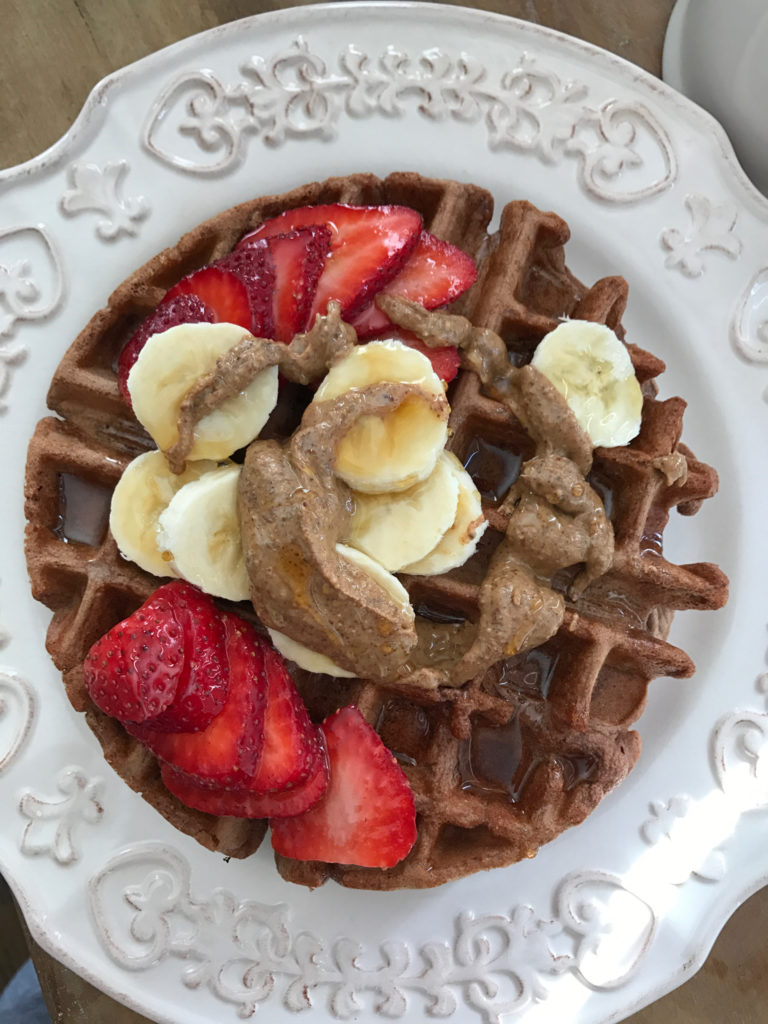 Lunch – 10 SP
A few random taste of things at the food truck and this Pork Taco. Would you believe that the ONLY veggies that I ate yesterday were the veggies in the broccoli slaw on this Taco??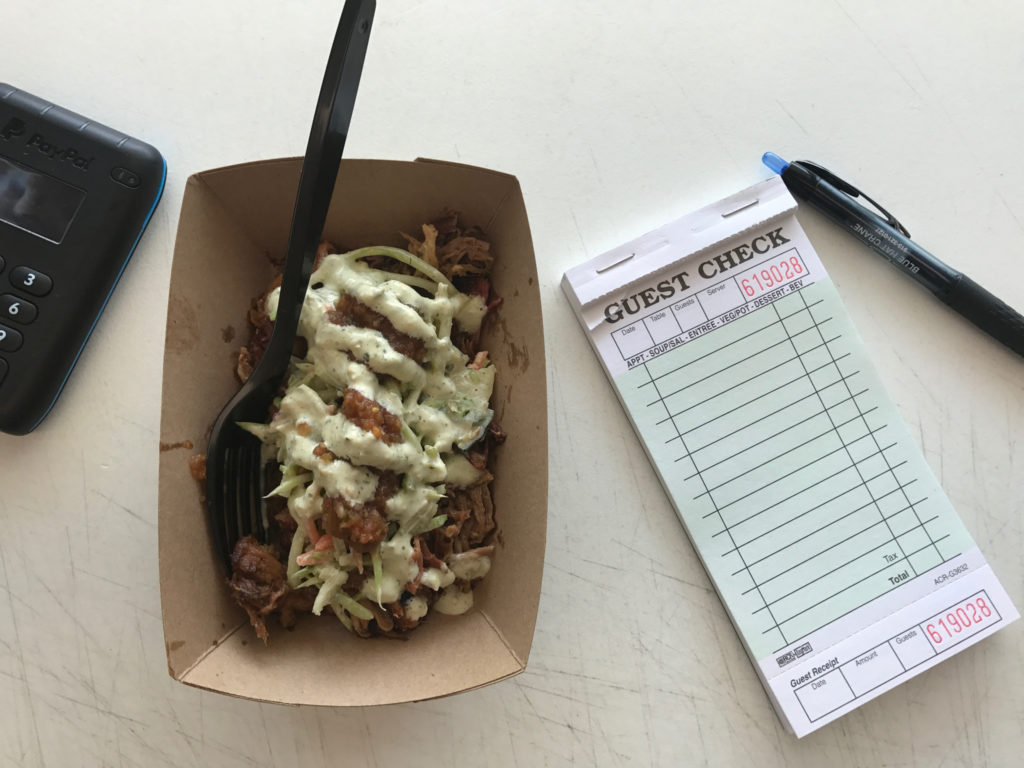 Dinner – 17 SP
I grilled these Chicken Thighs and while Mike and I stood in the kitchen chatting about super important stuff (the possibility of remodeling our bathroom….You guys…we are in a mood!!) I ate three Chicken Thighs while finishing my beer, followed by a ton of water.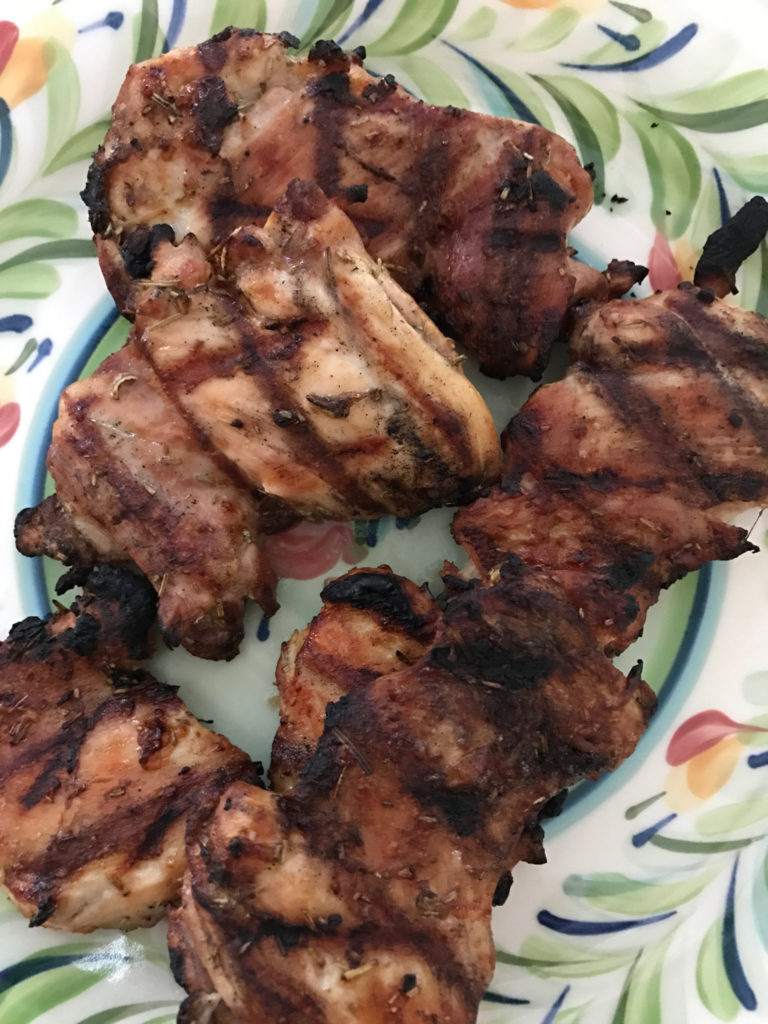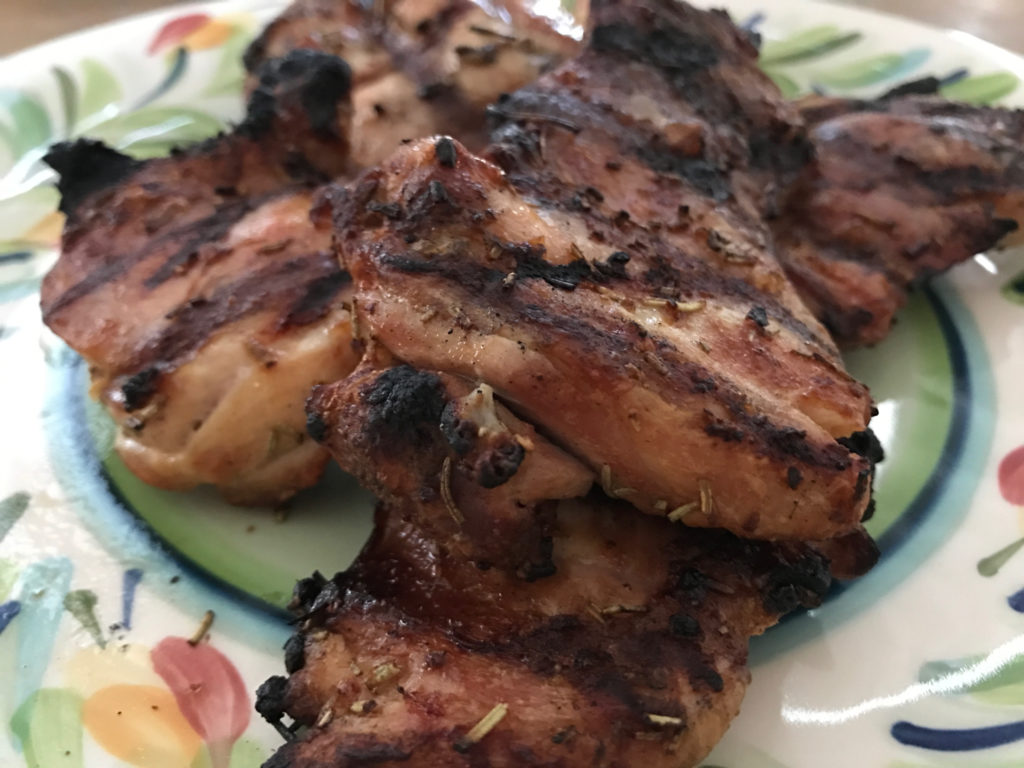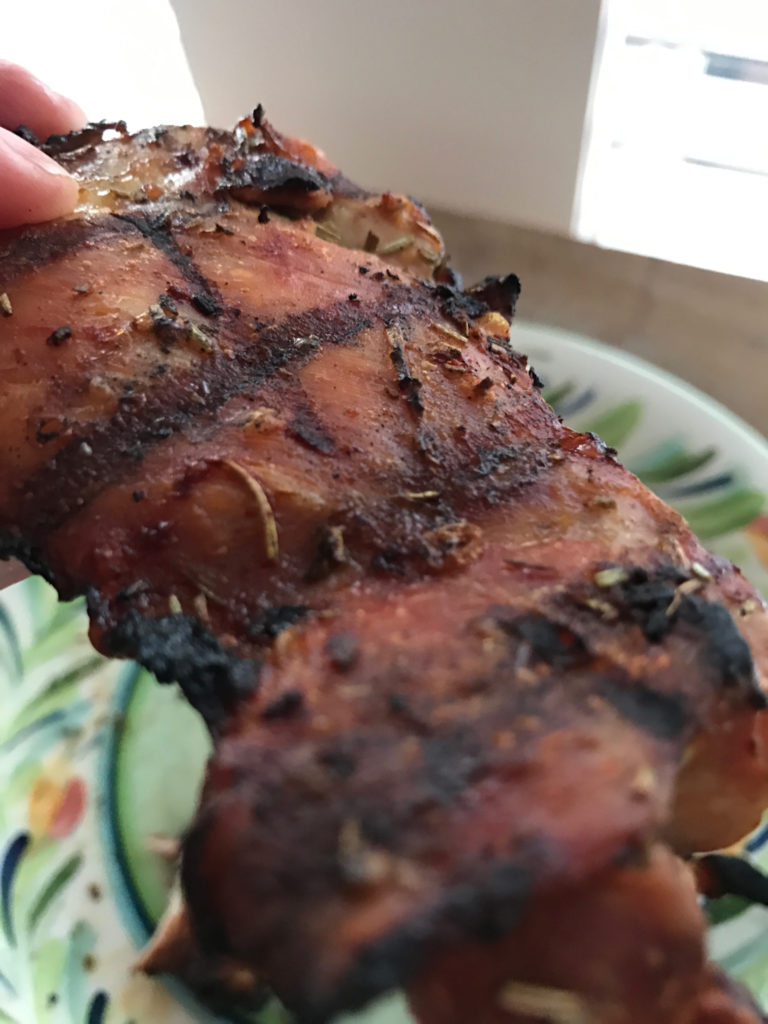 Daily SmartPoints Total = 35
2017 Goals
Make time each week to Meal Plan
Drink 100 ounces of water each day
Exercise 5 days a week
Eat three meals and one snack daily
FOUR 100 Mile Walking Challenges this year!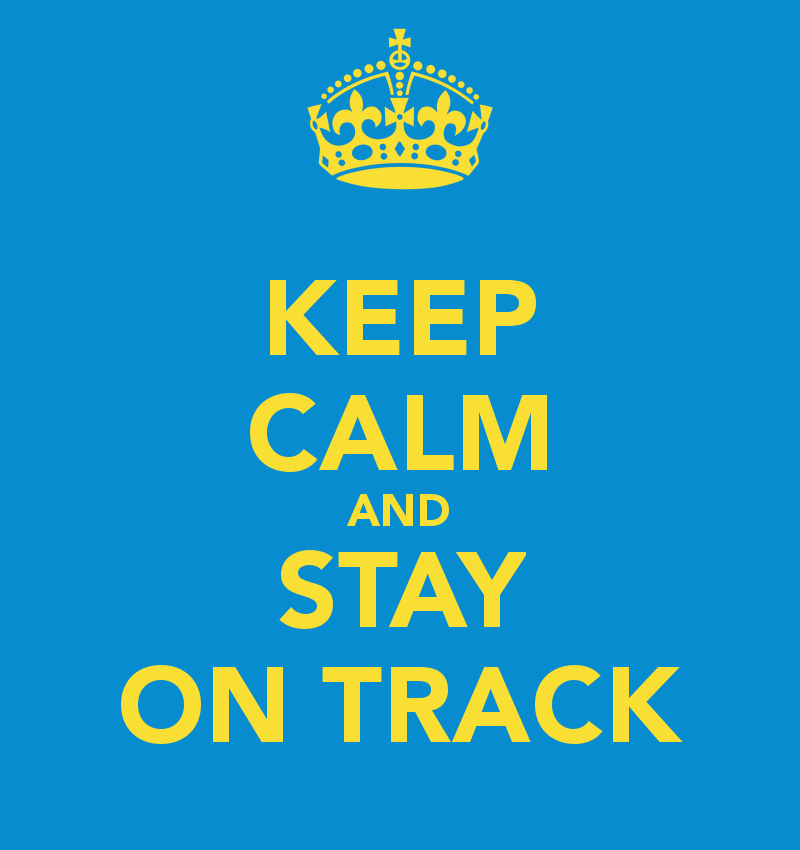 "love the life you live, live the life you love"