Yesterday was a really full day, but I won't bore you with all of the details….well I'll try not to. You know how I do.
I told myself before going to bed on Sunday night that I would walk outside or on the treadmill first thing Monday morning. Probably not before breakfast, but FIRST thing after that! What did I do? I had breakfast, coffee, posted my blog, looked at my "to do list" for the day, replied to a few emails, made some phone calls, tossed in a load of laundry, un-packed a few boxes that were delivered with WW supplies, made more phone calls, reorganized a few things in my closet (What the heck???), balanced the check book then got on the treadmill. It was after 12:30. Now I'm running late for the rest of my afternoon.
I walked one mile.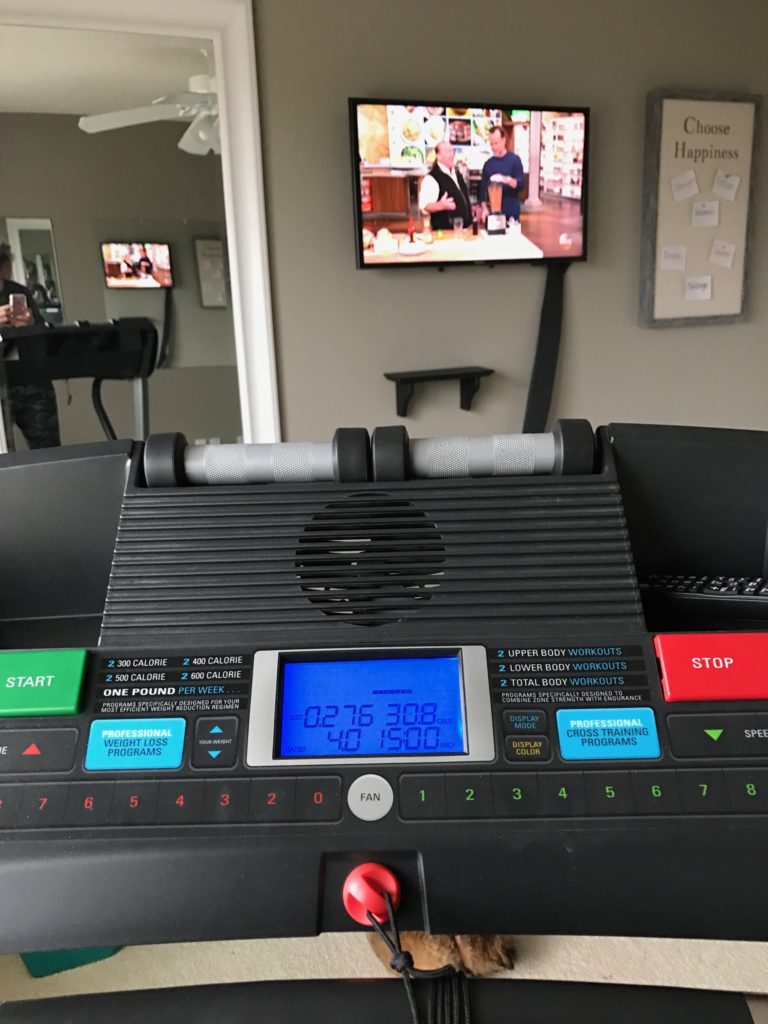 I swear I'm not making excuses when it comes to getting in my walking challenge miles. I'm just not planning and prioritizing very well.
Let's talk frozen food.
The best kind of frozen food that you can have for a meal is the food that you cook for yourself, from fresh ingredients. Food that you have prepared and had complete control over what ingredients went into that food. I try to make a habit of cooking extra meat when I'm grilling out. I also like to double or triple up when I cook Taco Meat. I could maybe eat Taco Meat like I don't know…..Every. Single. Day. Why not have some in the freezer? Soups freeze great too!
I try to eat anything that I freeze within two to three weeks. It's just kind of a rule that works for me. I have discovered that if I do that, I don't end up wasting any of what I have frozen. When I fill the freezer too full, things get buried and by the time I find them, they seem to have freezer burn and I have to toss them. If I only keep a few things in the freezer and try to use them on a regular basis, I avoid wasting food and I also avoid wasting the time I spent preparing it for the freezer in the first place!
I like the freezer gallon and quart sized bags that I can write on with a sharpie. I write the date and what the food is and place it in the freezer so I can see the label and I double bag. Make sure you squeeze as much air out of those bags as possible!
If you're not a microwave person, and I know that not everyone is, then of course you would need to plan a bit in advance to set your frozen food out to thaw. Still, you're a step ahead of the game when it comes to meal time.
Do you freeze food?
Do you cook extra food with the plan to freeze some of it?
What are your favorite things to freeze?
Do you have any food freezer tricks?
Yesterday's lunch and dinner were great examples of how freezing food saves me time on a busy day and allows me to stay on track as well.
I said that I would be a good Weight Watcher yesterday, and I was.
Breakfast – 9 SP
Sweet Potato Buns with Smashed Avocado and a runny Egg to dip them in. Strawberries on the side and Black Coffee.
I LOVE this meal.
This is only 30 g of Avocado for 3 SmartPoints!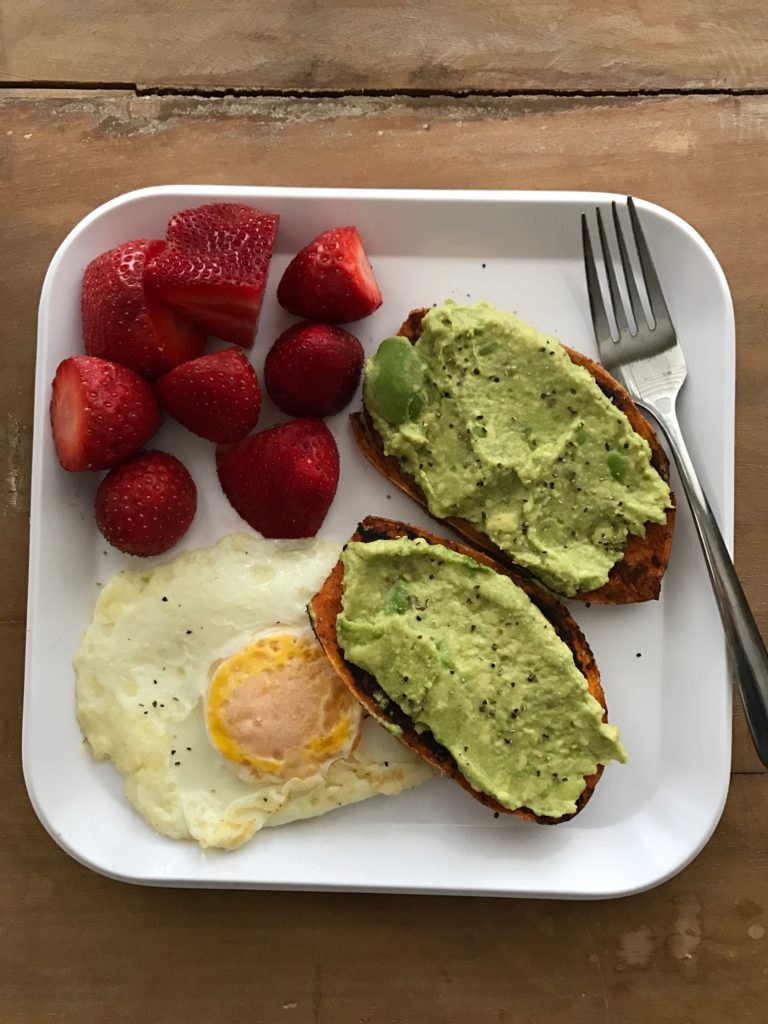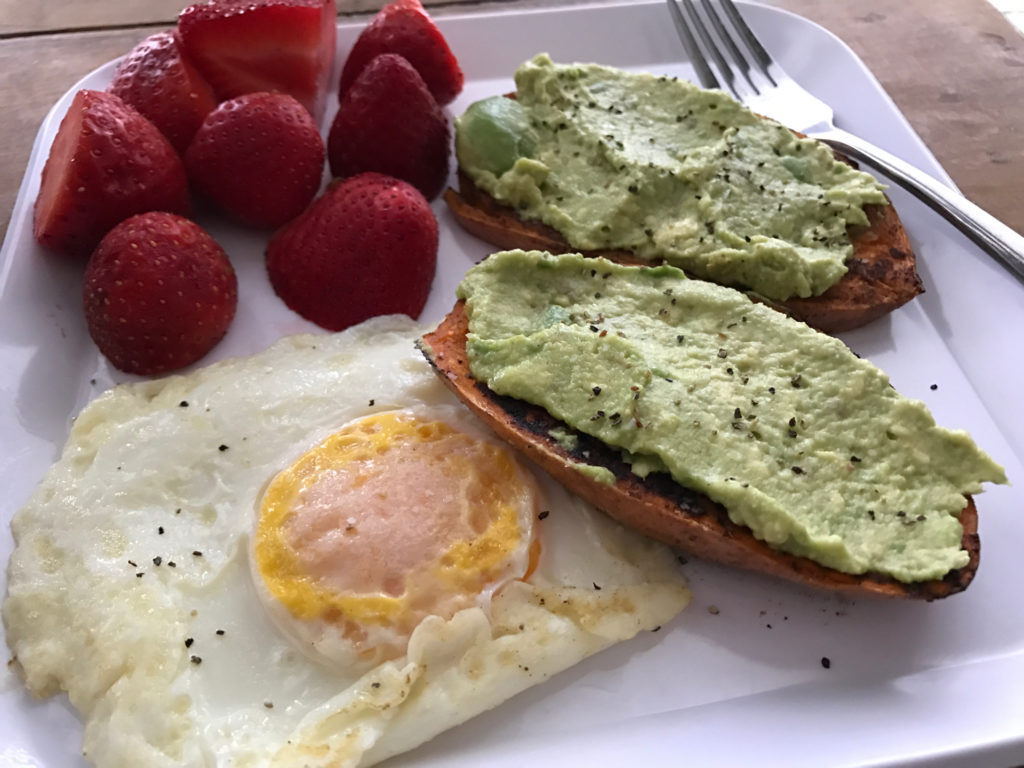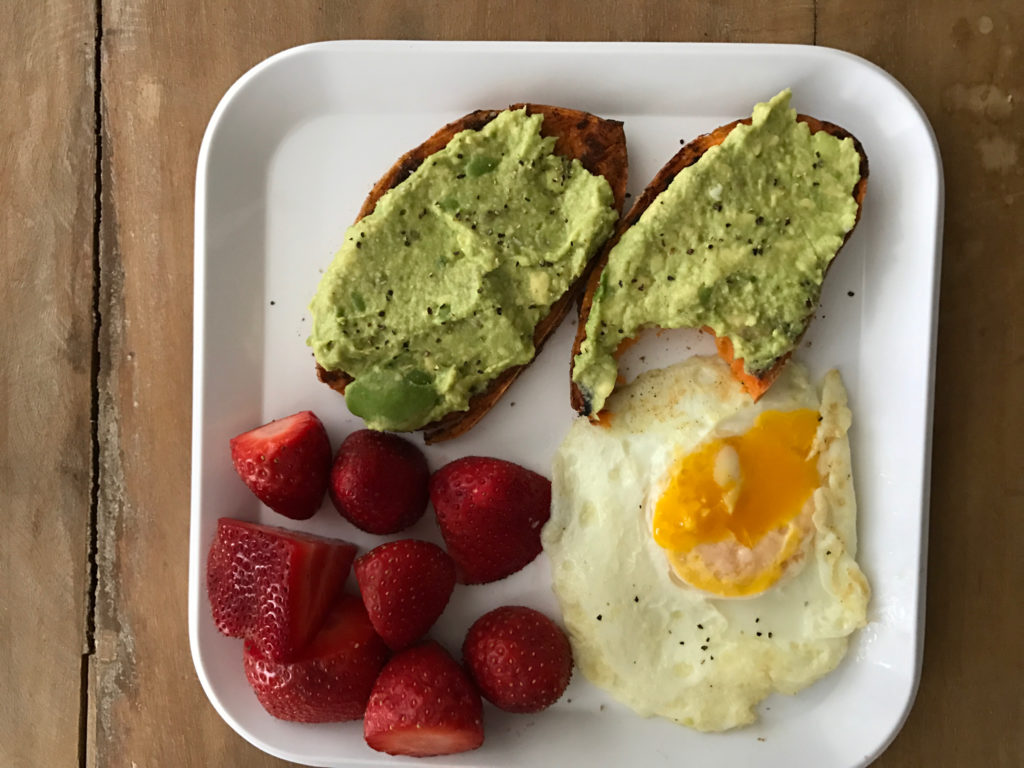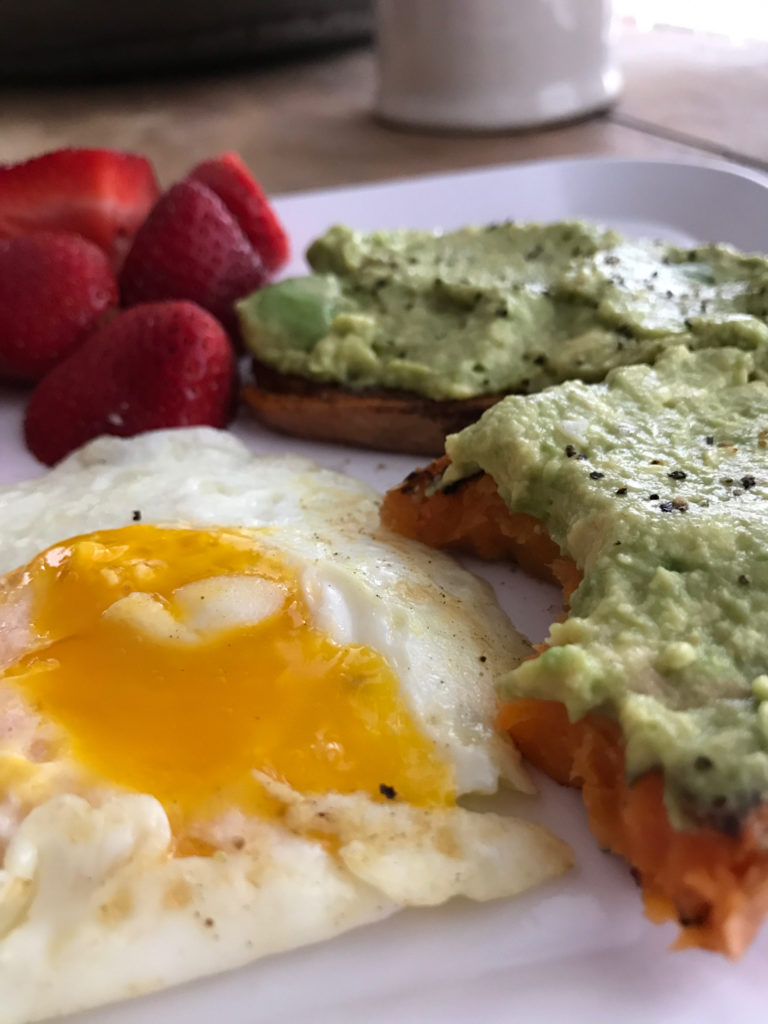 Lunch – 8 SP
Grilled Chicken Breast (I have a few of these in the freezer for days like this!) on a bed of Mixed Greens with Homemade Honey Mustard Dressing and Pine Nuts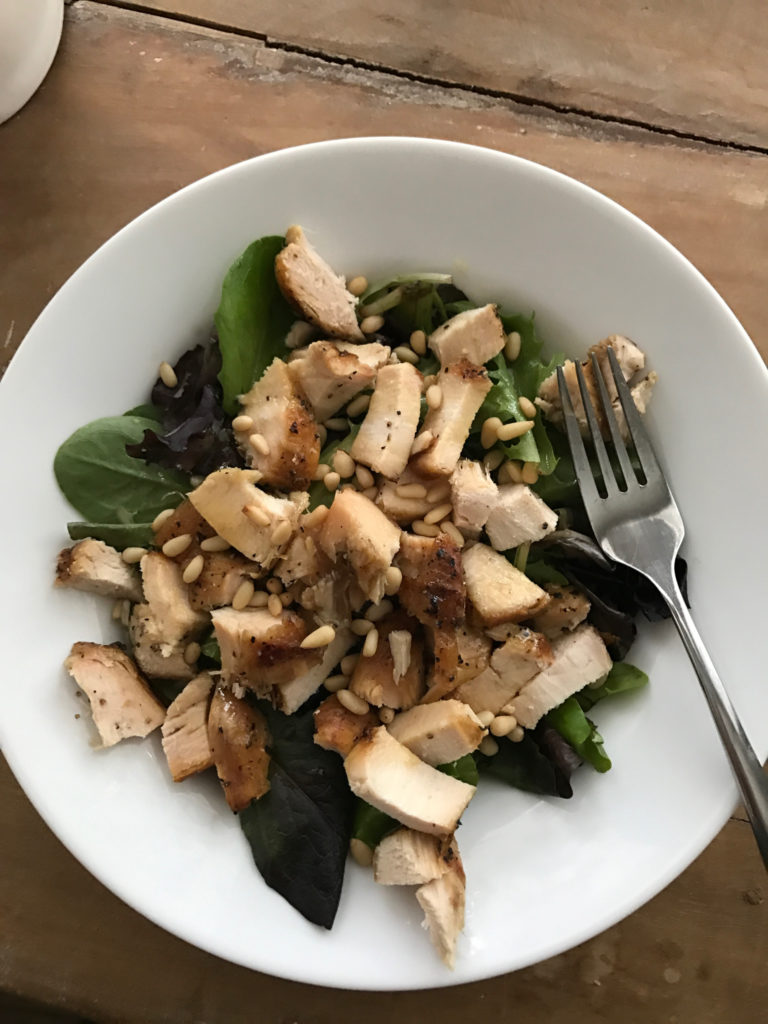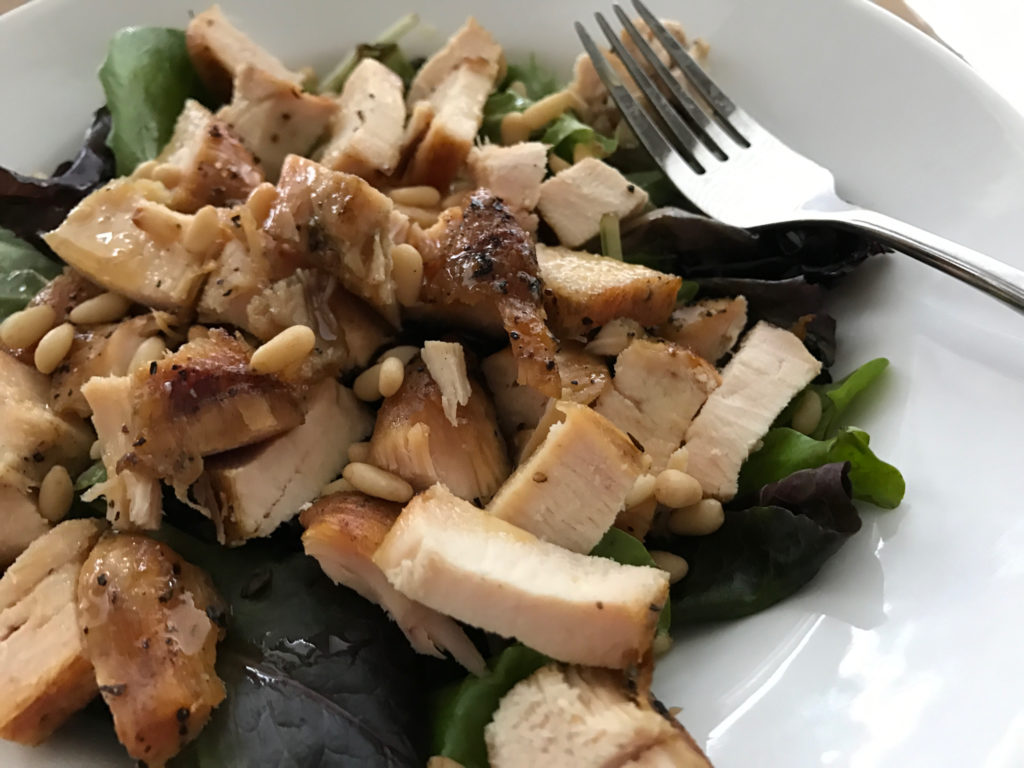 Snack – 5 SP
One Date with 1 tsp Almond Butter….I haven't had one of these in a long time. I put all of the dates that I received from my friend Ronda in the freezer and I am so glad that I did that! Another great freezer find! Thanks Ronda!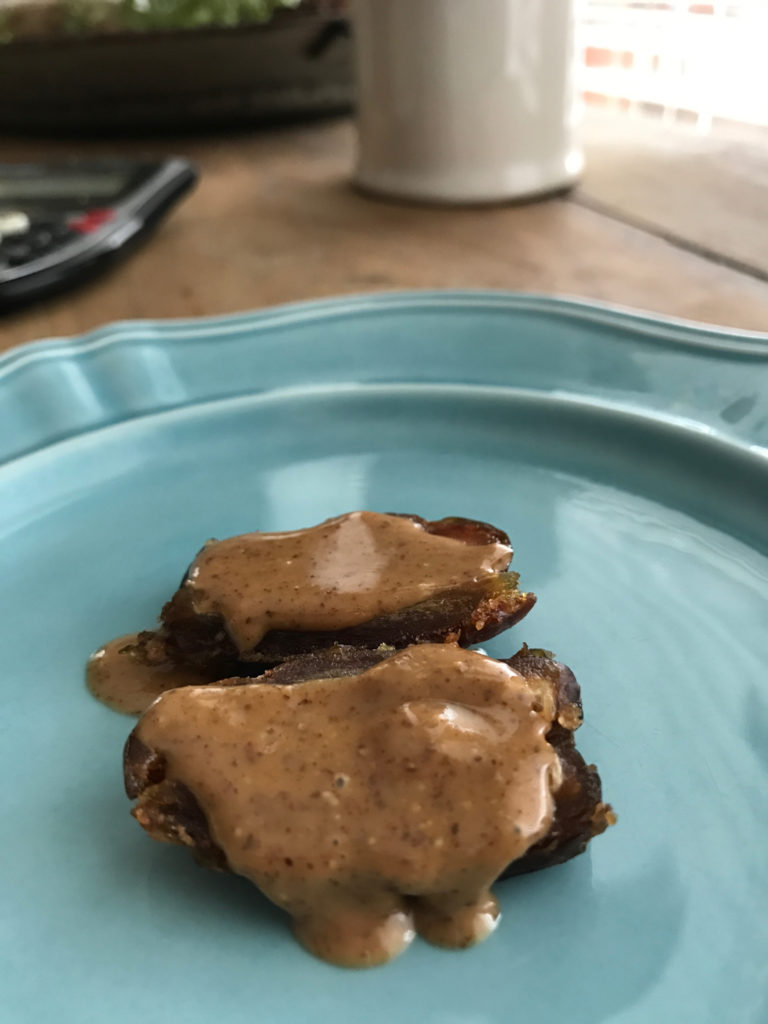 Dinner – 8 SP
Beef Taco Meat (pulled that cooked taco meat out of the freezer too…so handy!!) on Greens, topped with Avocado and Bell Pepper and an un-pictured Banana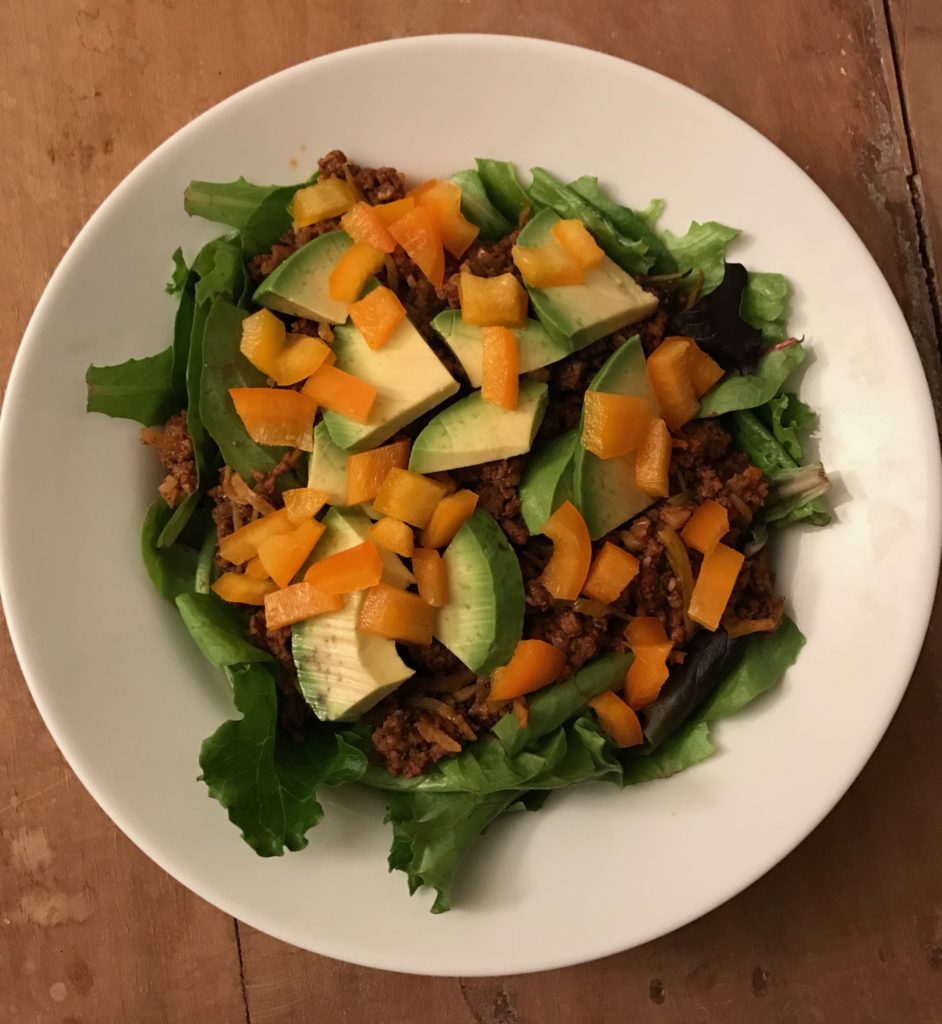 Daily SmartPoints Total = 30
2017 Goals
Make time each week to Meal Plan
Drink 100 ounces of water each day
Exercise 5 days a week
Eat three meals and one snack daily
FOUR 100 Mile Walking Challenges this year!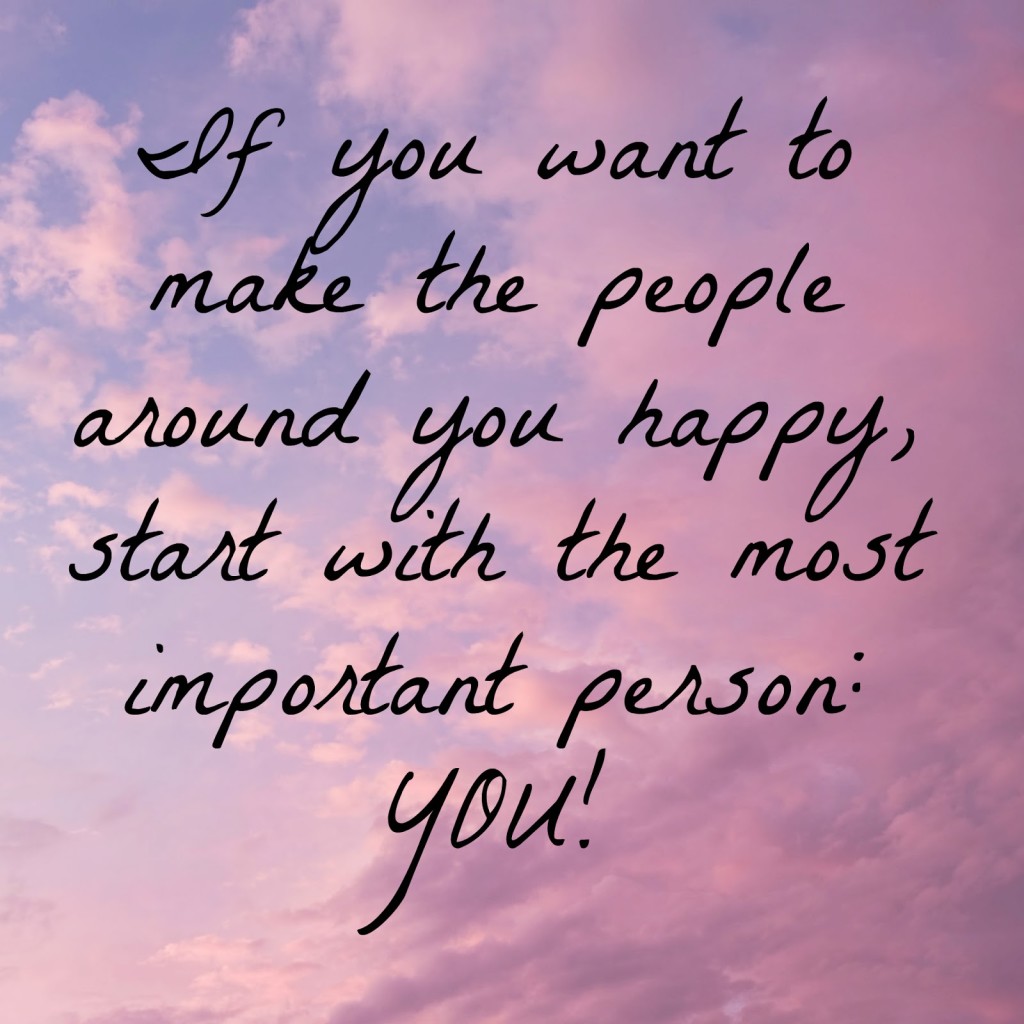 "love the life you live, live the life you love"