I did wear my wrinkled T-shirt yesterday and I did drink some beers!
My morning was filled with attacking my to do list and in the afternoon, Tucker and I enjoyed a walk outside in the sunshine. It was the perfect temperature yesterday and it made getting outside for a walk a cinch!
Mike and I took the top down on the convertible and went for a nice drive to meet up with a group of friends. We watched the KU game and celebrated St. Patrick's Day. It was a great day and I'm looking forward to our day today.
I hope that you all are having a great weekend and that you are able to get outside and take in some of that fresh air!
One of the things on my "to do list" has been to make a final decision on what to hang on the wall beside the bathroom door.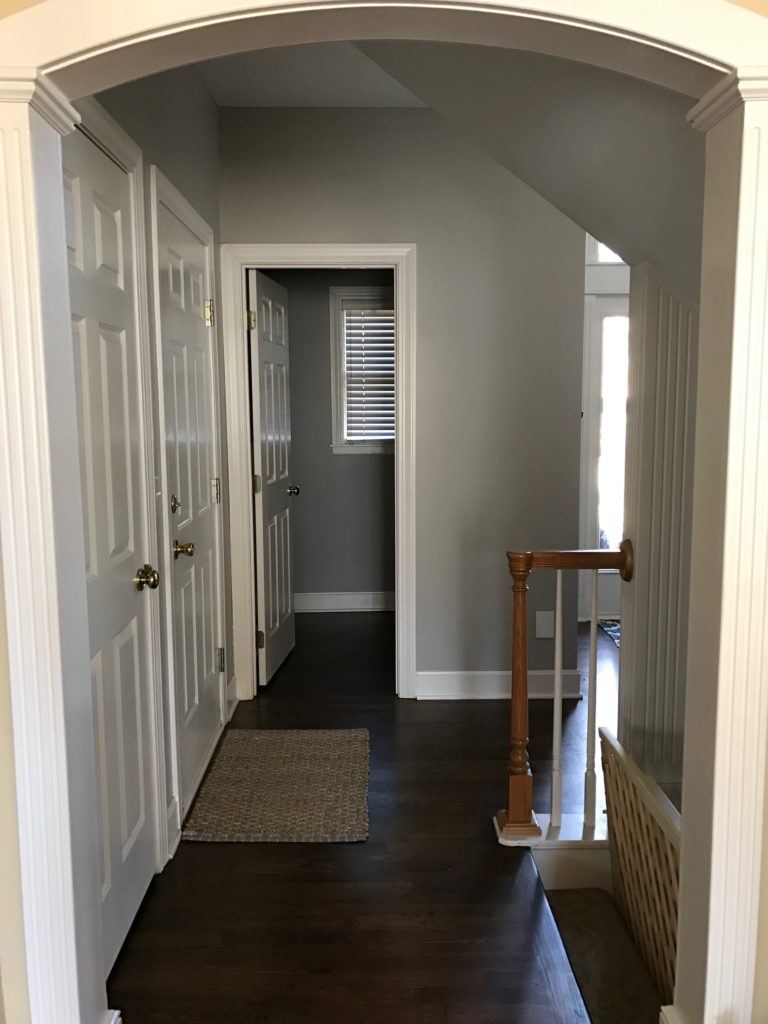 Here is what I put together without having to buy anything!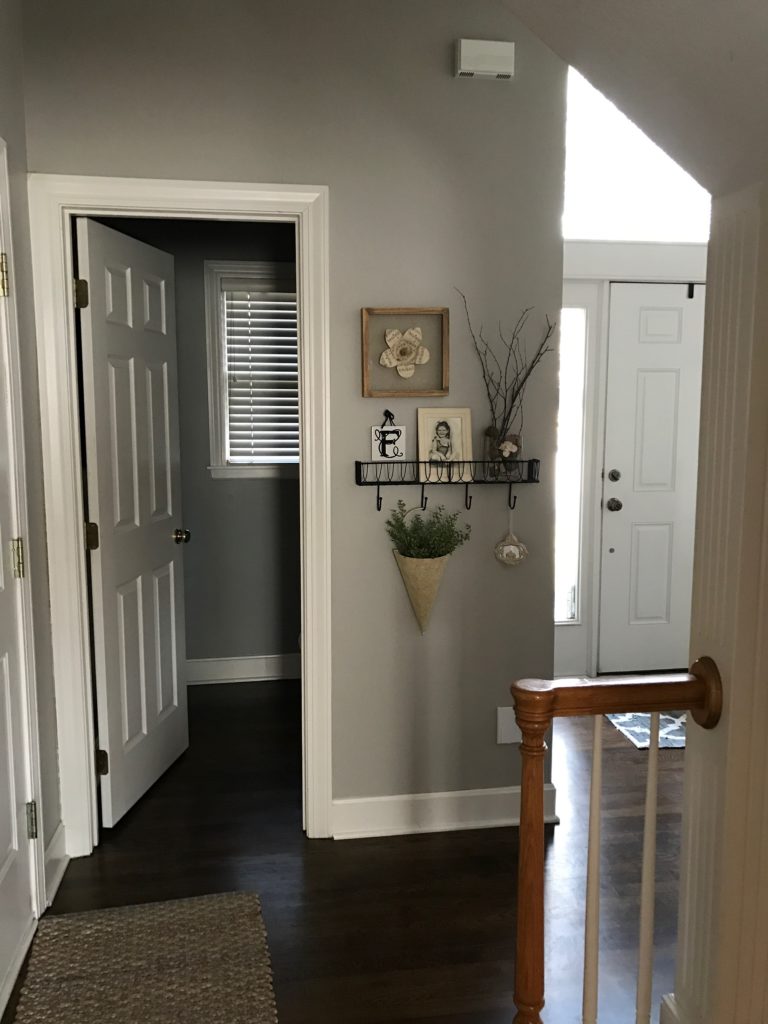 I think it turned out cute. Not too busy. That's a picture of my mom in an old paper stock frame. I think it's perfect.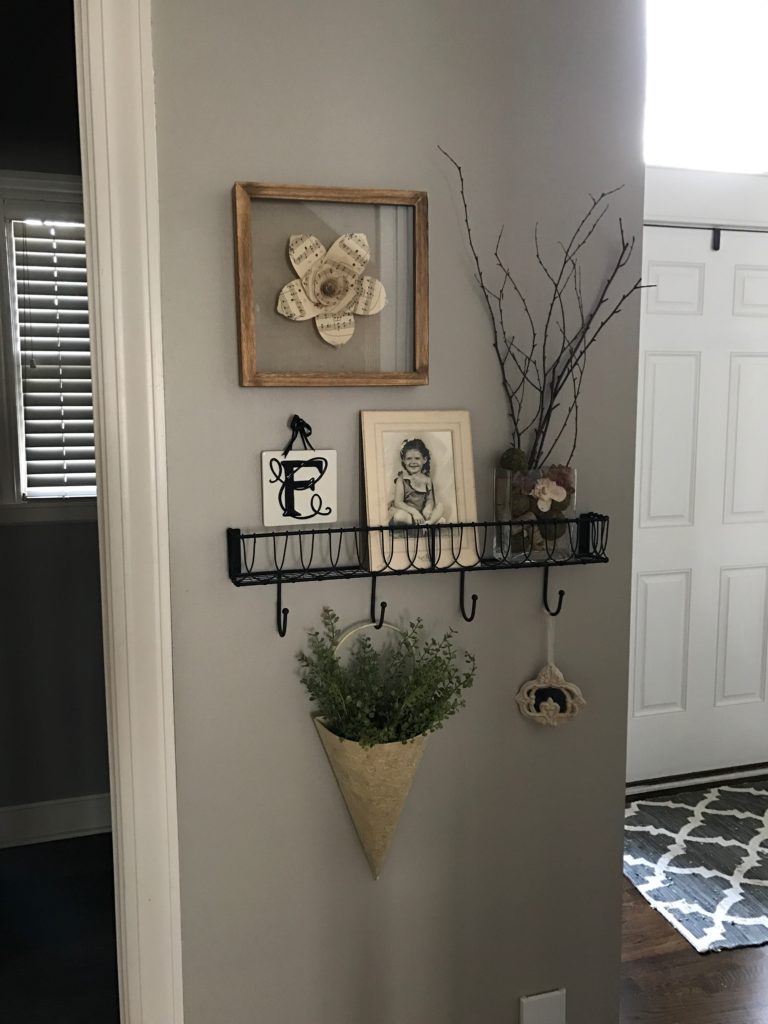 Someone was really ready to get outside. Someone else was enjoying napping.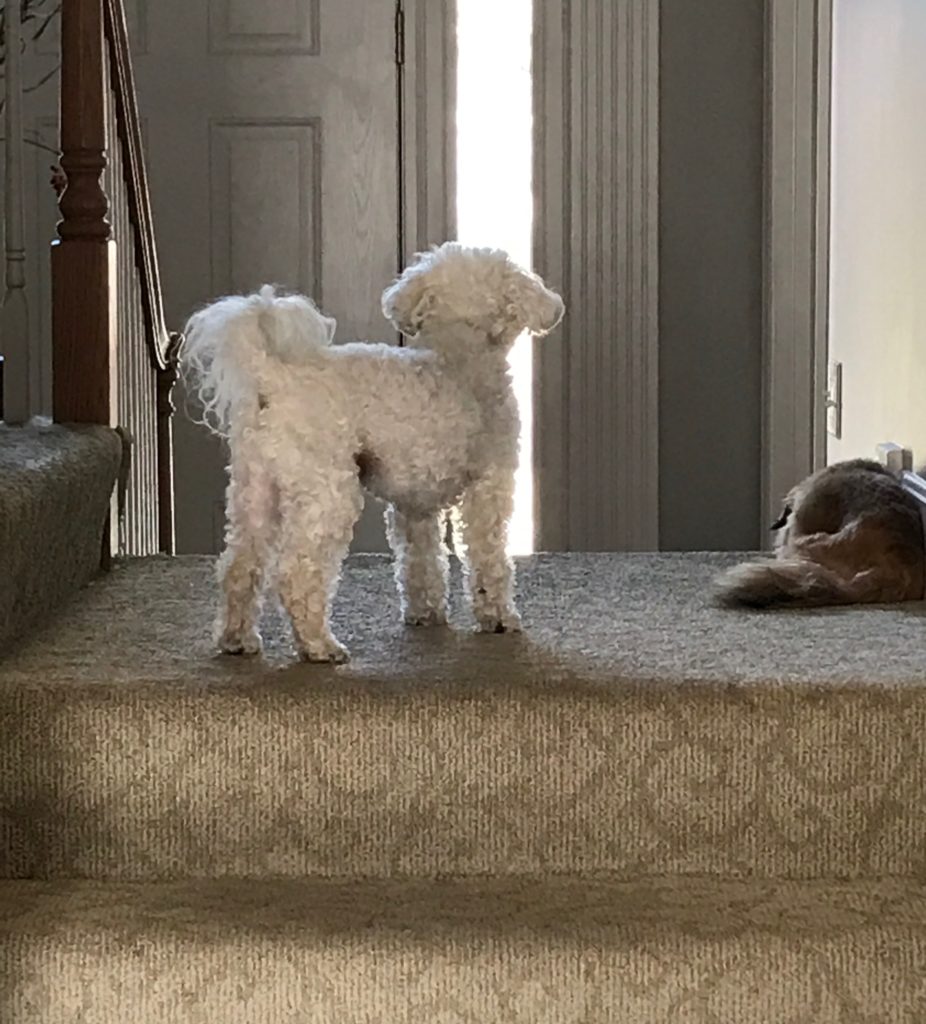 Tucker and I headed out and it was my favorite temperature. I love it in the 70's. Don't need a jacket. Not too hot. Perfect. I should move to Florida.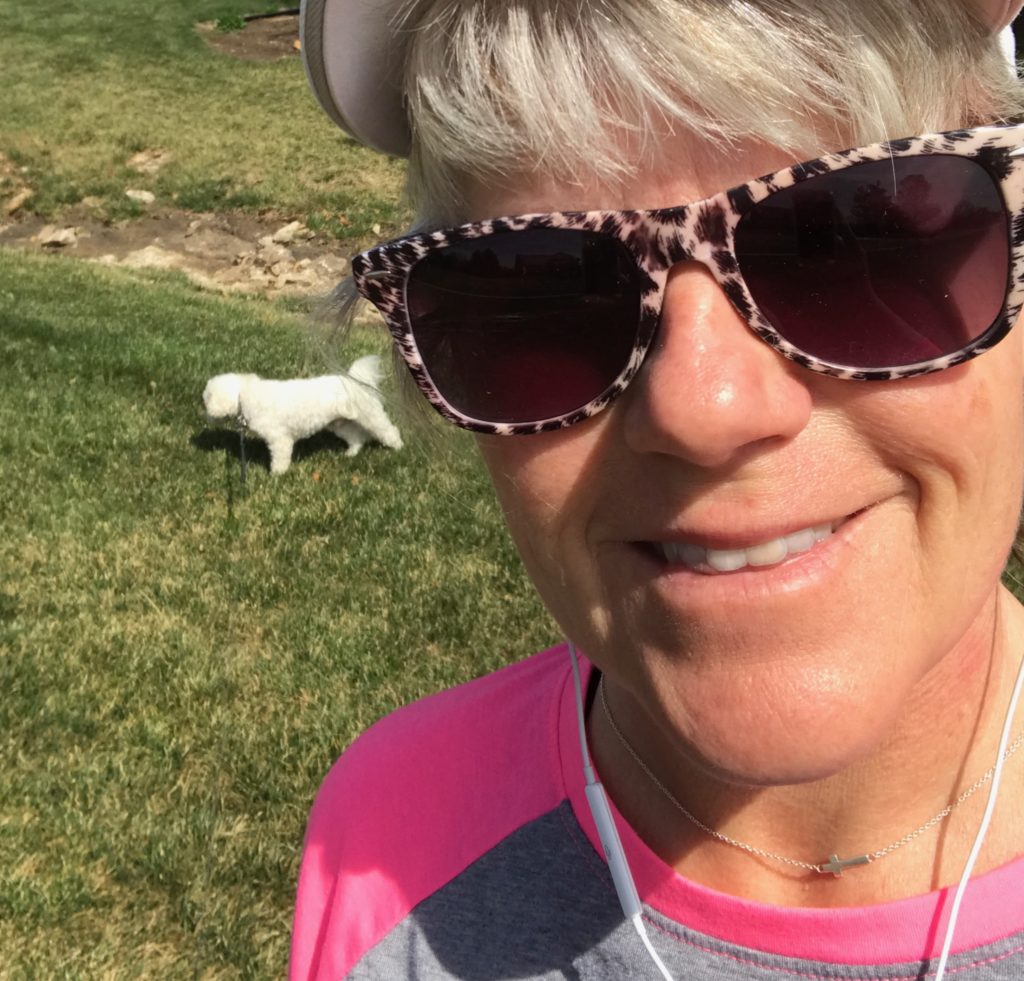 We headed down to the science center (about a mile from our house) to walk the trails behind the grade school. We have lived here for 18 years. I'm not sure how long the science center and trails have been there, but it's been a long time and I have NEVER walked on them!
We have a lot of asphalt paths to walk on throughout the neighborhood, so usually I walk on those or the sidewalks.
It was nice to take a different route.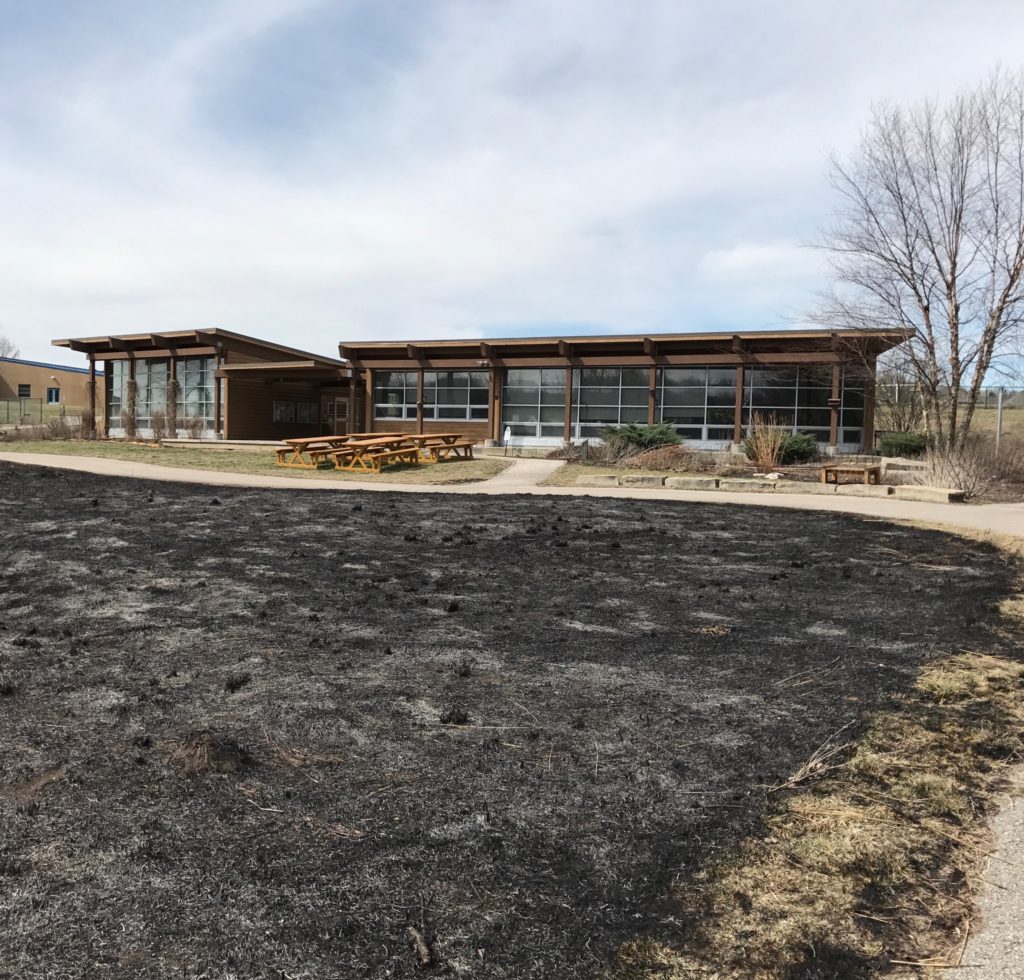 It was a great day to walk the trails!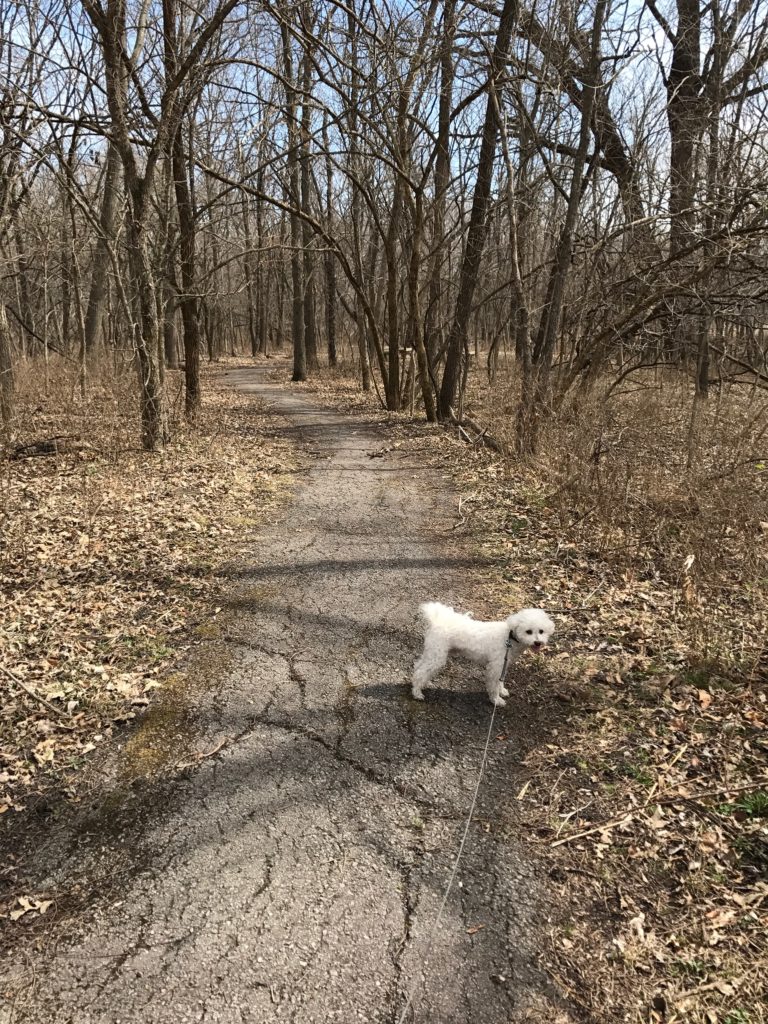 Tucker was all…."Let's explore!!"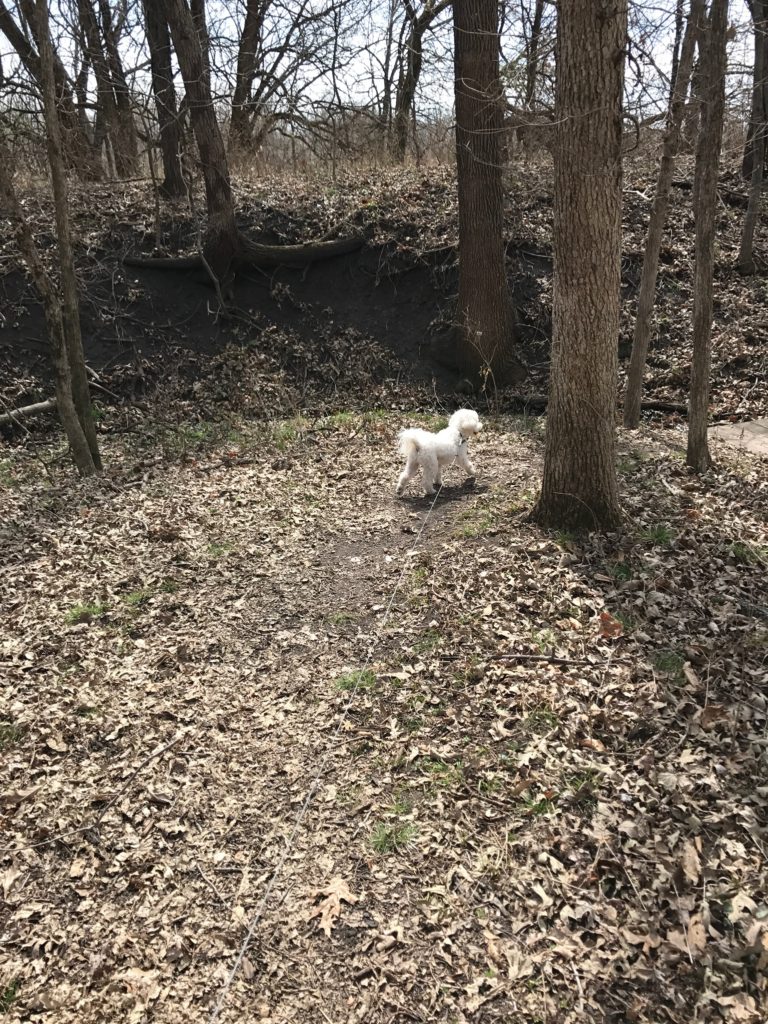 So we did.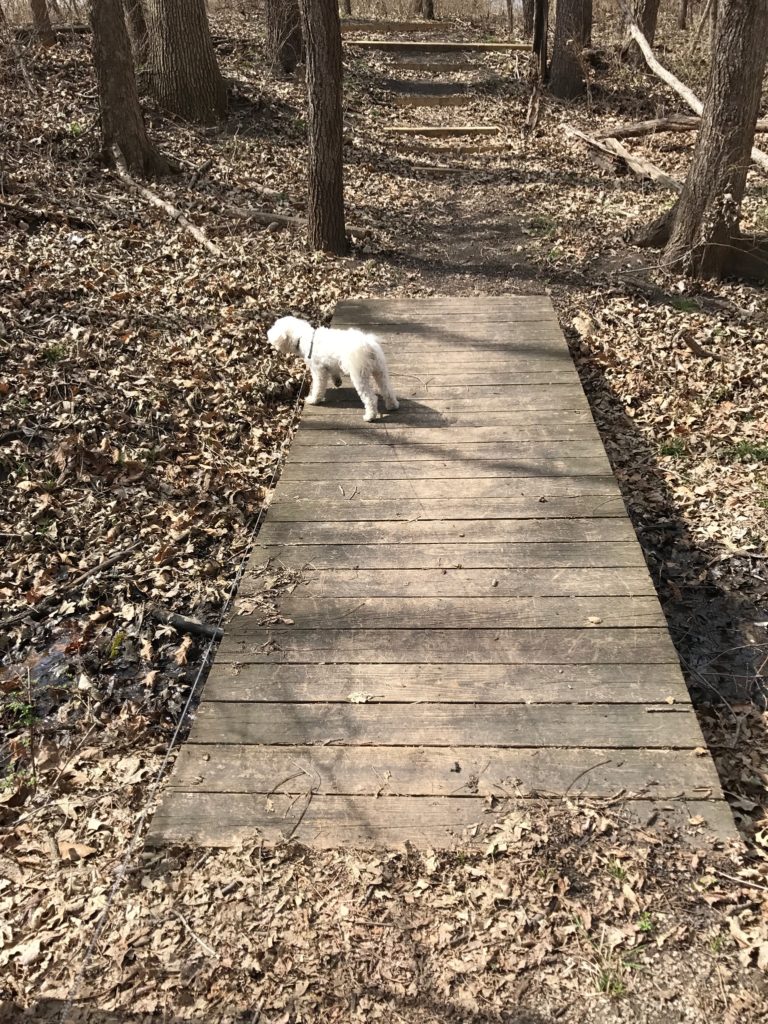 Can you see the family of Turtles sunbathing out on that platform?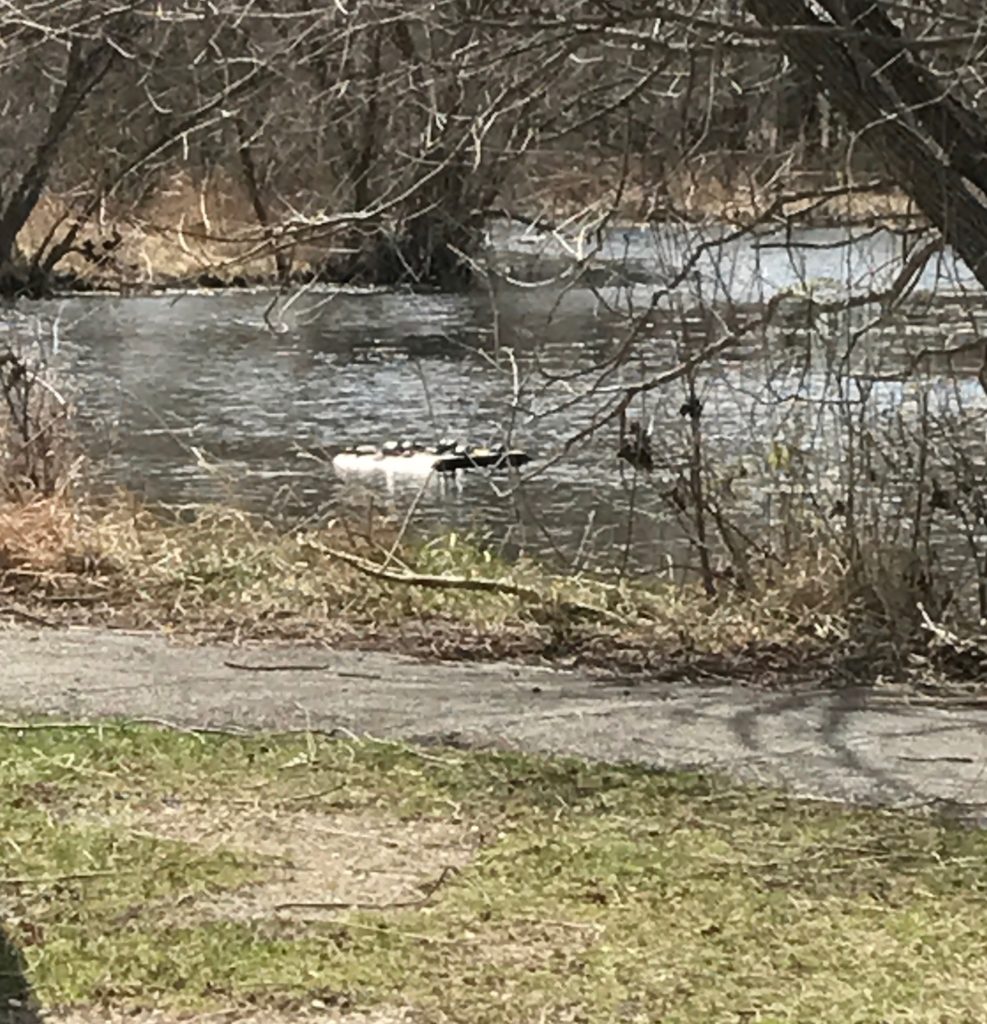 I should have had Tucker in this picture so you could tell how HUGE this tree trunk was!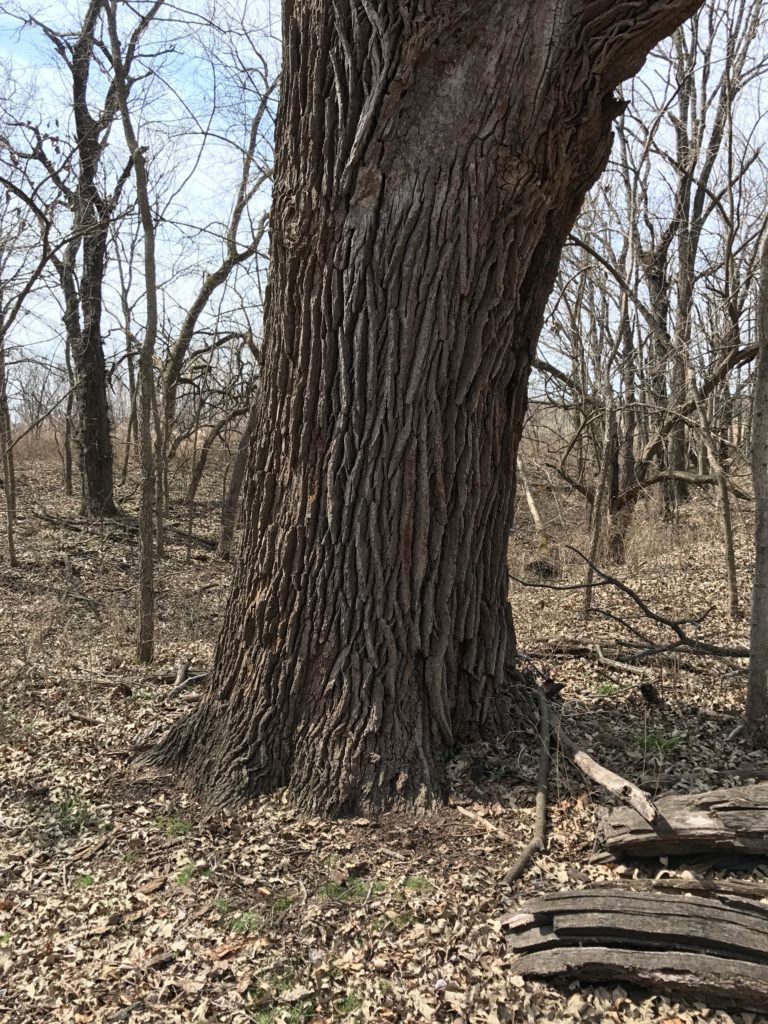 I got a few miles in and I have a LOT of miles yet to walk!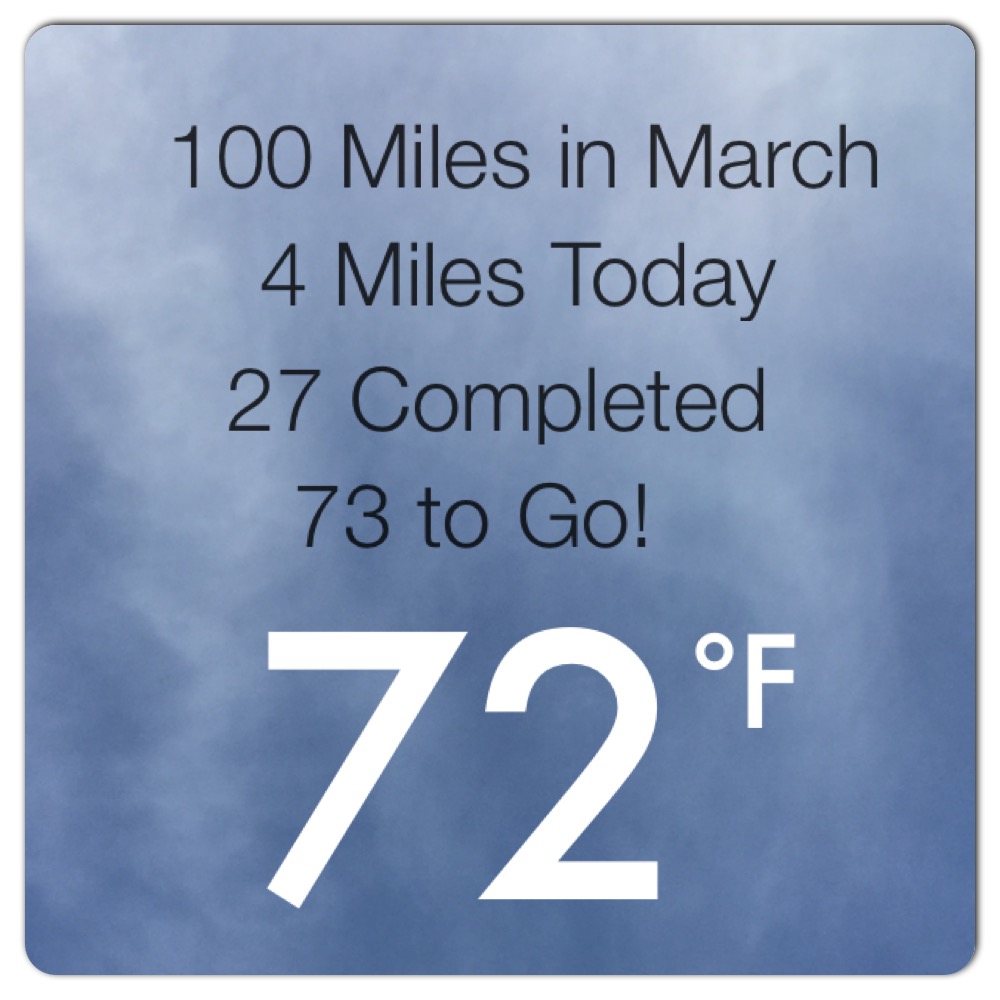 Well, I've enjoyed my morning coffee in bed and blogging. Now I gotta go walk!
Can we talk about how lucky Mike is?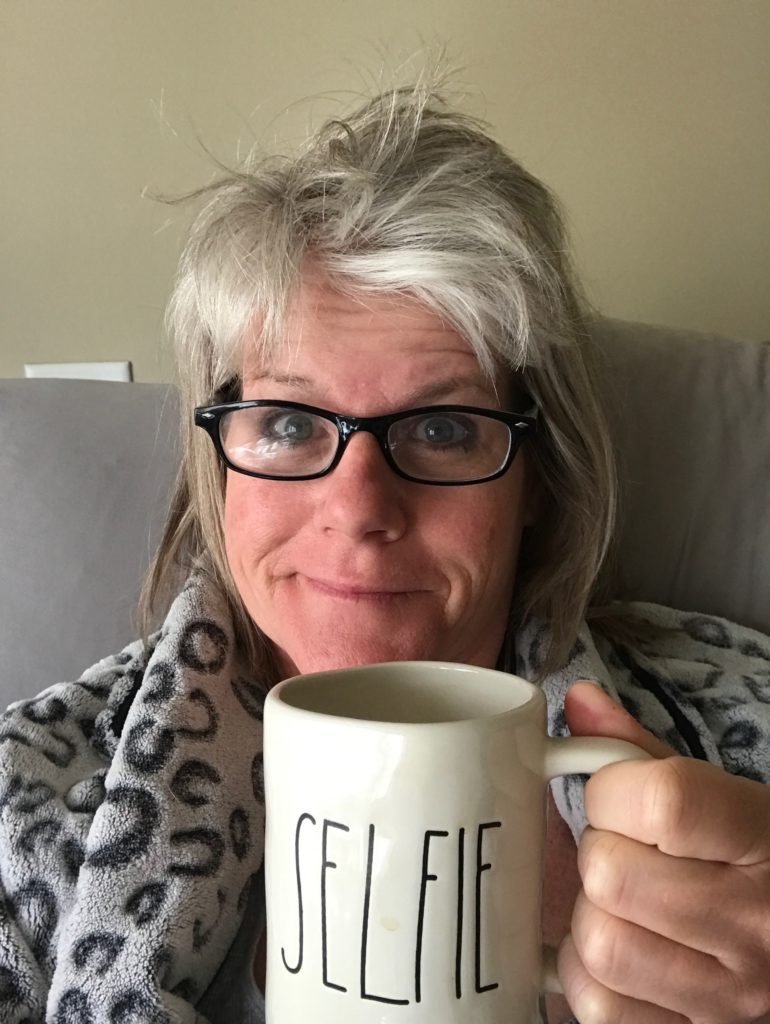 Here are yesterday's eats….
Breakfast – 7 SP
Light English Muffin toasted with 1 T Almond Butter, Banana Slices with Chia Seeds, Clementines with Scrambled Egg Whites with Cracked Black Pepper.
Lunch – 11 SP
Tuna Salad, Dill Pickles, Plantains and Grapes. I took this outside and ate on the deck. Such a pretty day!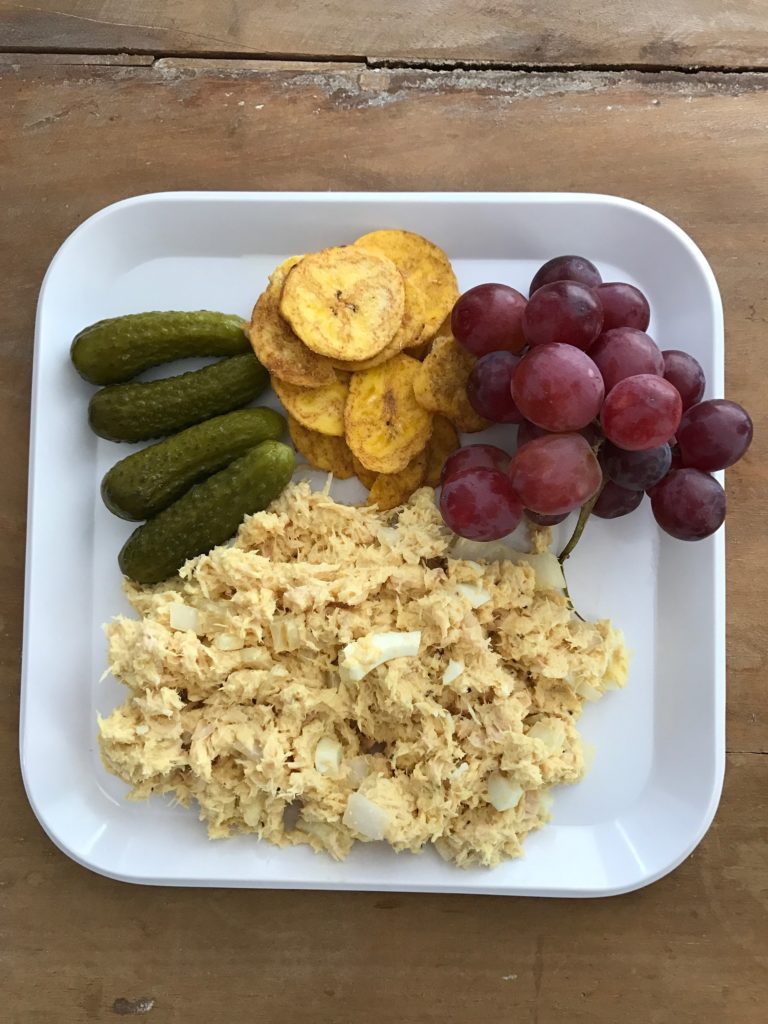 Dinner – 22 SP
I ate a really late lunch so when everyone was ordering, I wasn't super hungry. I had planned to order the fish taco's, but it was a huge plate of food! I decided to order the appetizer of fried pickles and share them with the table.
I had a few fried pickles, a few bites of Mike's Nacho's and beer for dinner. Yes, I did. I also took two bites of Mike's fish taco's.
This is one of those dinners where I make my best guess in points, track it and enjoy my evening. We had a great time watching the KU game at a bar with friends and celebrating St. Patrick's Day!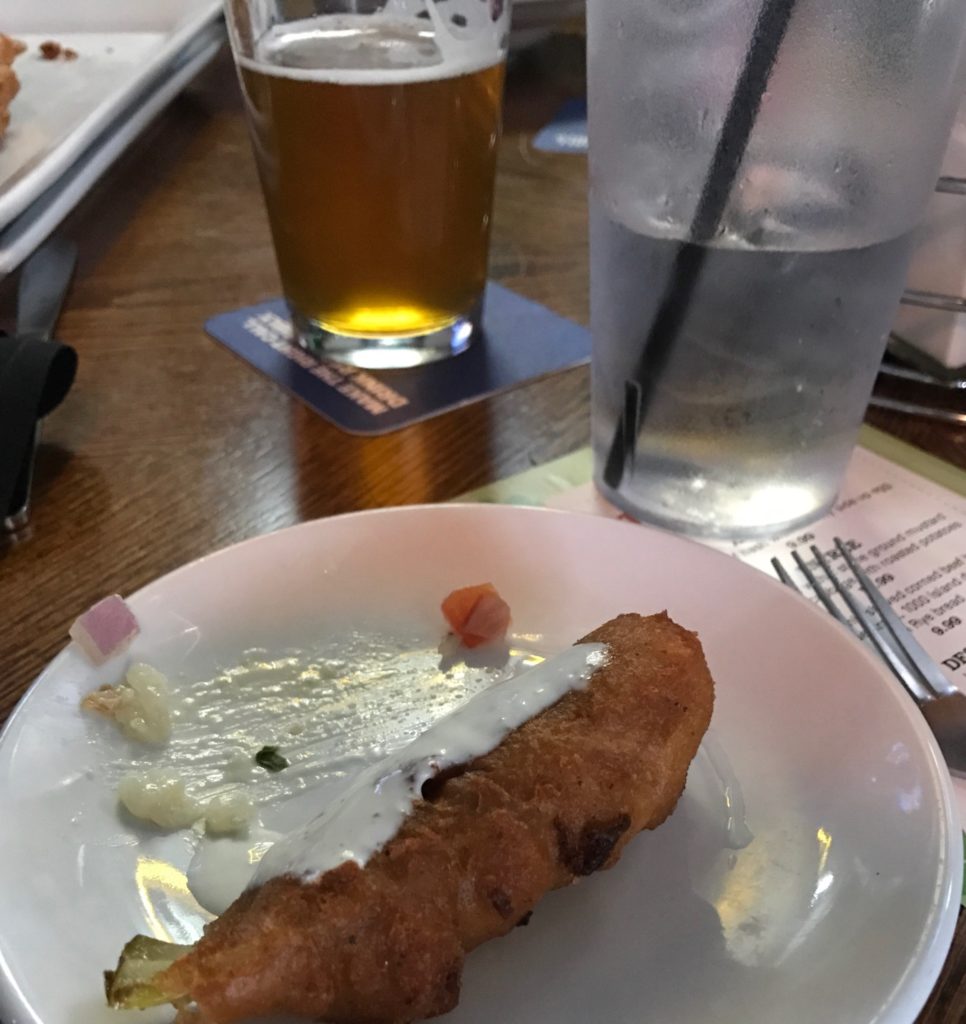 Daily SmartPoints Total = 40
2017 Goals
Make time each week to Meal Plan
Drink 100 ounces of water each day
Exercise 5 days a week
Eat three meals and one snack daily
FOUR 100 Mile Walking Challenges this year!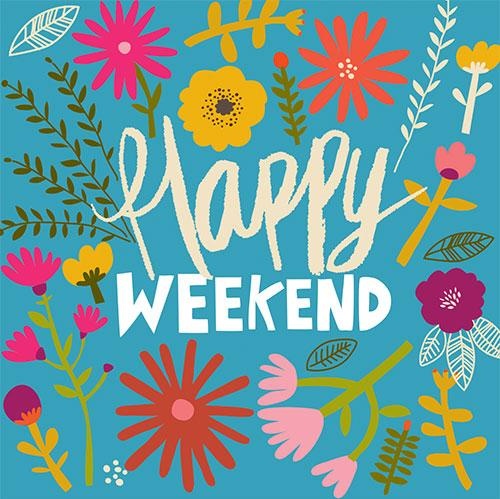 "love the life you live, live the life you love"