We drove home from the lake in a little bit of sleet last weekend. There was a light dusting of snow on the ground.
This weekend I took a walk in the beautiful 70 degree weather on Saturday and yesterday Kansas City broke a record for a high of 89!
I do love a variety!
We continue to get outside and enjoy it!
I've heard that once you start updating things around the house, it's hard to stop. Mike has been talking about updating the Master Bathroom for a long time. I try not to get too excited when he talks about projects like this because sometimes when he is talking about doing it, he is really just thinking about doing it, then I get antsy and irritated. Me? Once I get an idea in my head, I can't stop thinking about it until its done.
Well, I think painting the hallways and changing things up a bit around here has got the bug in him!
We went to the Home Show here in KC yesterday and looked at shower heads and tile. We were a bit disappointed at the little variety we found, but it was still fun to throw around different ideas and share what we think we want the bathroom to look like.
I have been wanting a sliding Barn Door to separate the bathroom from the bedroom for a long time, and we saw one that gave Mike a few ideas of his own. You guys….I think we really are updating our bathroom!!
Here is the back side of the barn door that we found. I'm not a fan of this color for our house, but I like the idea.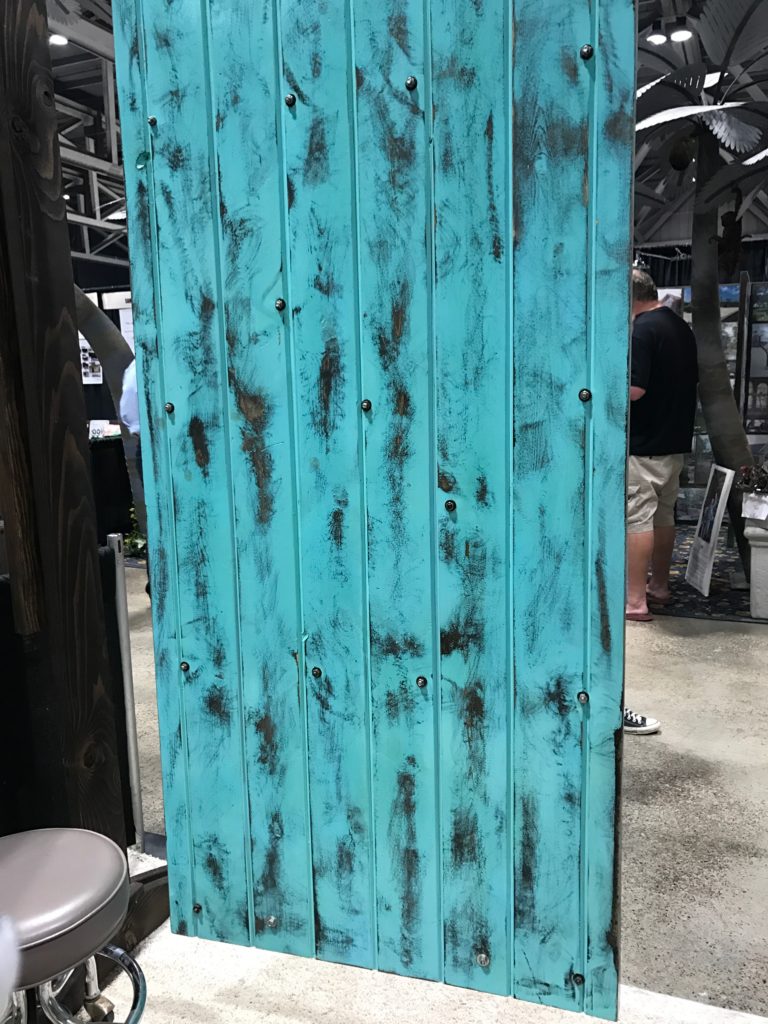 Here is the other side. I was trying really hard to be inconspicuous and these people wouldn't move! lol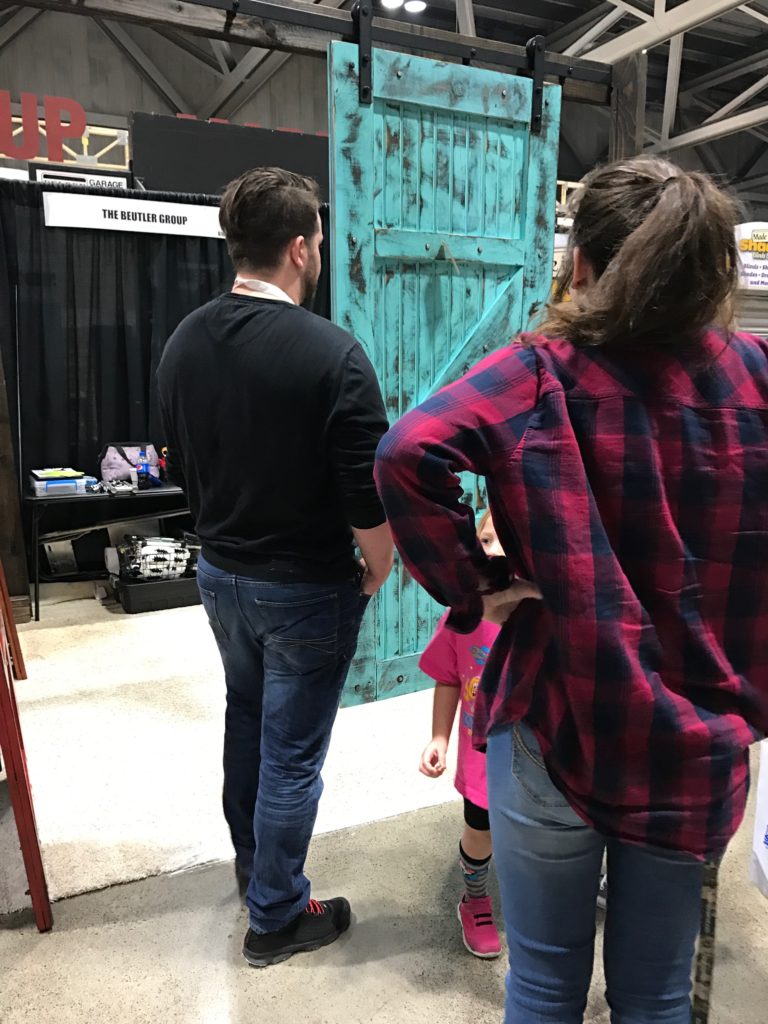 I can tell Mike is thinking seriously about this too because look what he made me this week for the powder room that we just had painted! He is in the mood for projects!!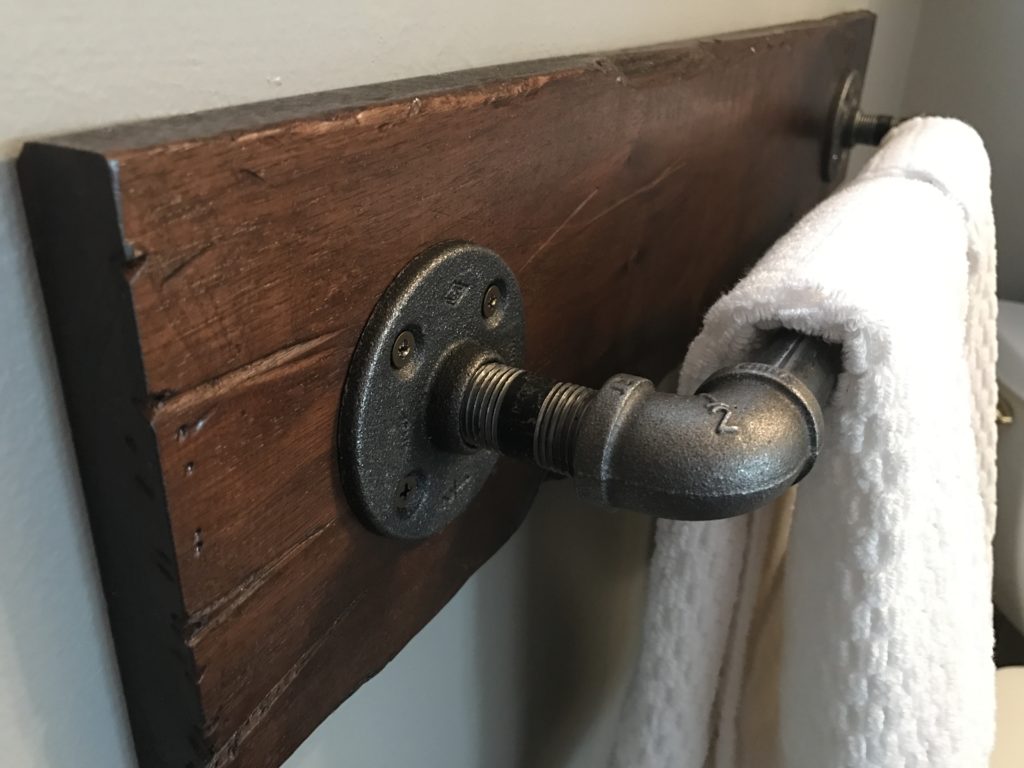 I found this mirror at World Market and really wanted a towel bar to go with it!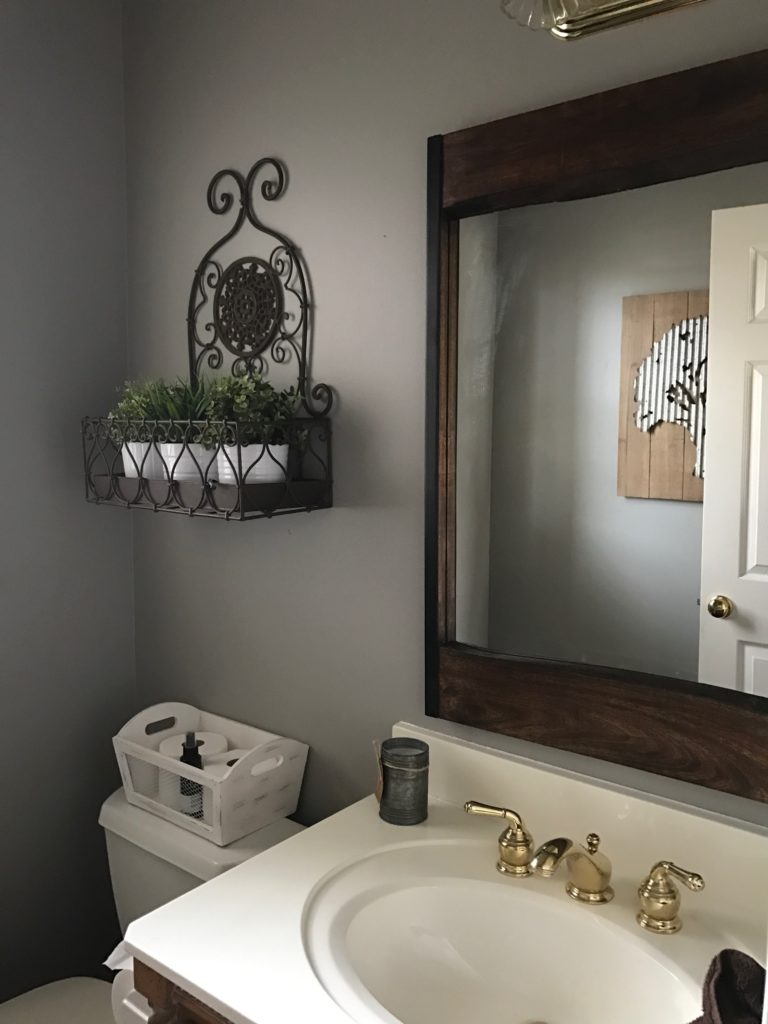 This room looks so different now and I love it!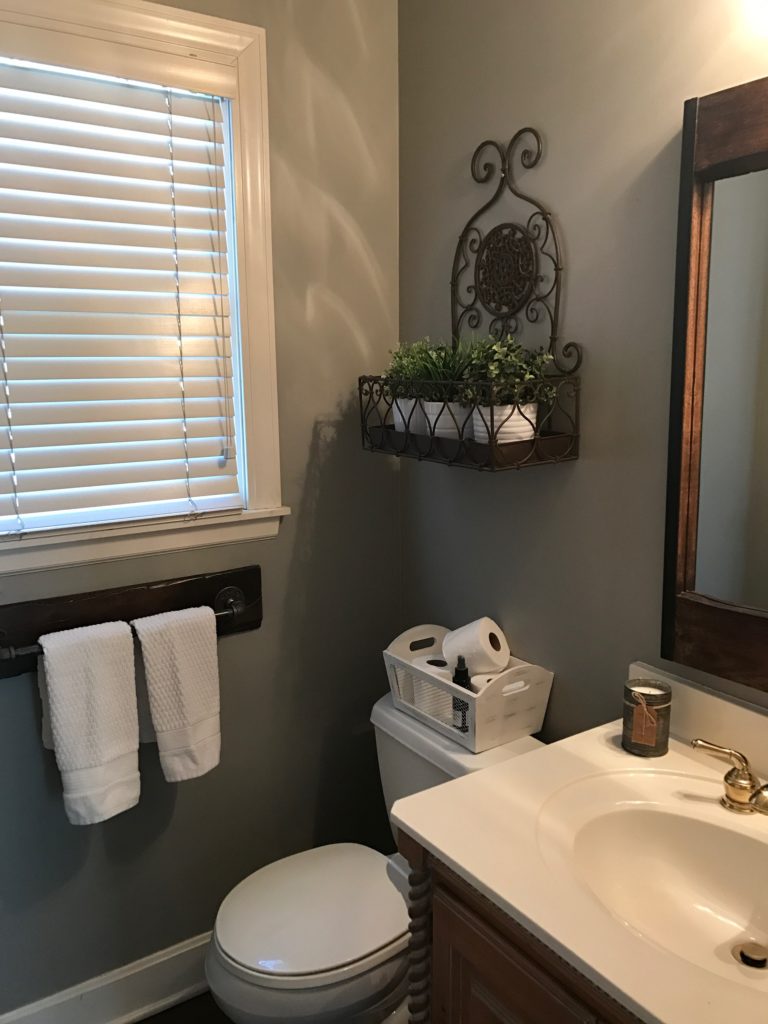 We currently have a shower insert with one shower head in our master bath. Mike wants a tile shower, and a larger shower with two shower heads. Since we're dreaming, I'd like wall spray jet things that shoot water out of the wall along with a fancy schmancy shower head. I figure we are saving all sorts of money here since Mike plans to do the majority of the work himself.
We currently have carpet in the master. When we built the house, we were pinching pennies and picking and choosing wisely where we spent out money, so carpet there was the best option at the time. That carpet is now almost 18 years old, and it's beige. Use your imagination here.
Here are some fancy bathrooms that we found last night while browsing the web for a little inspiration.
This could actually happen without a whole remodel. I love this.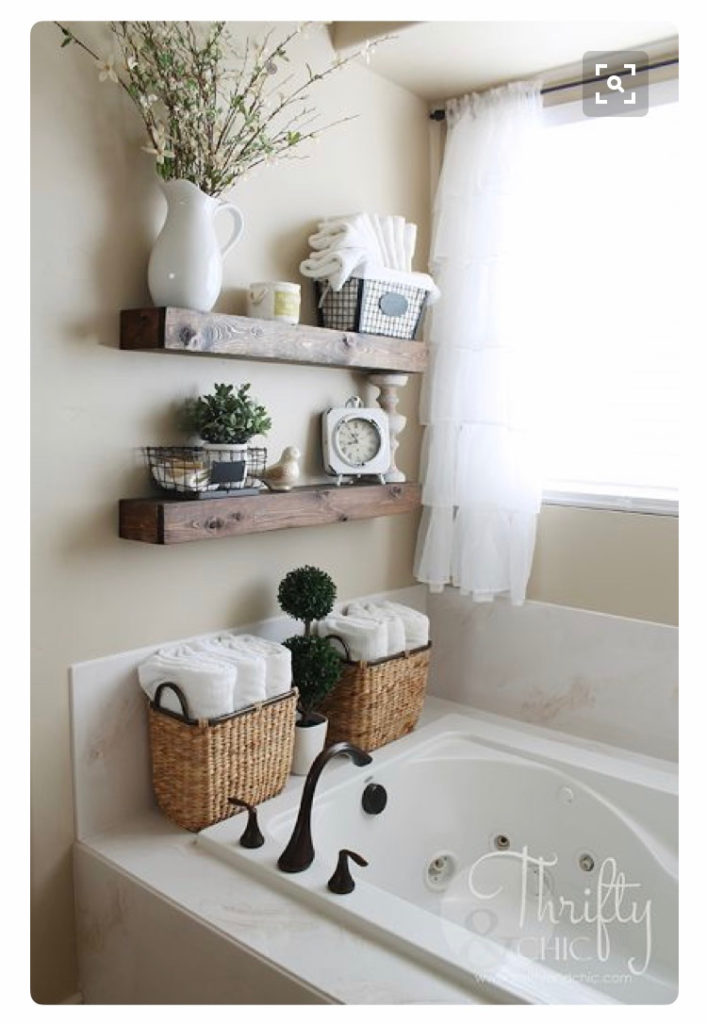 I'm loving the dark floors and gray tile. I guess gray is my thing right now. Mike likes this too.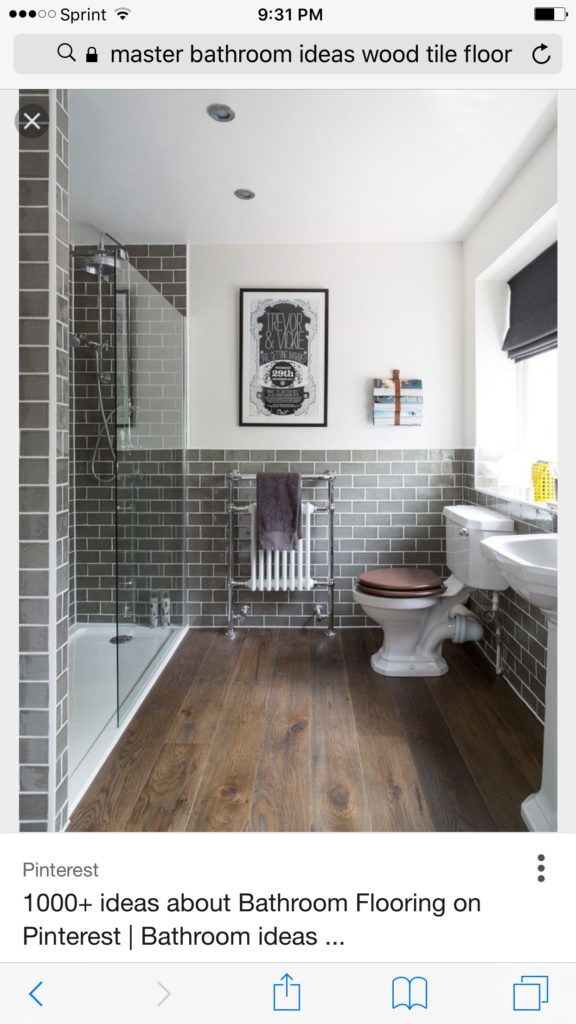 I think we both like the dark floors and grey tile.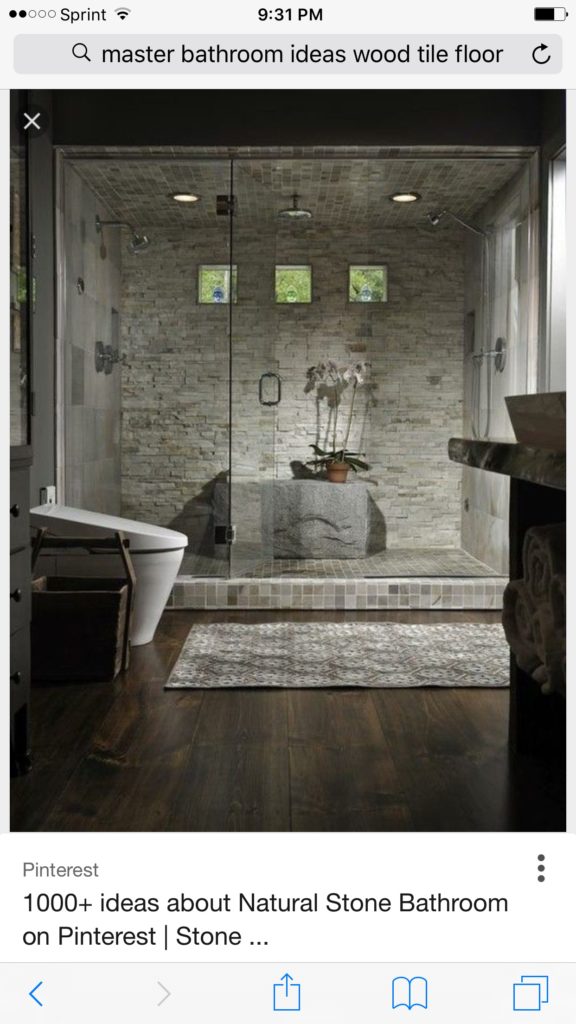 Probably too dark, but beautiful! Look at those walls!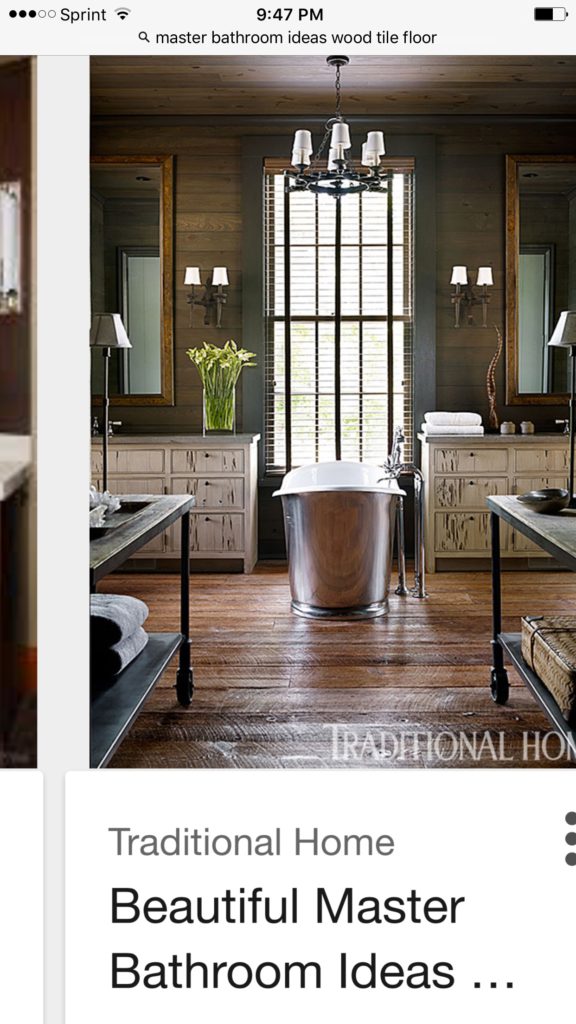 Okay. more dark floors and grey tile.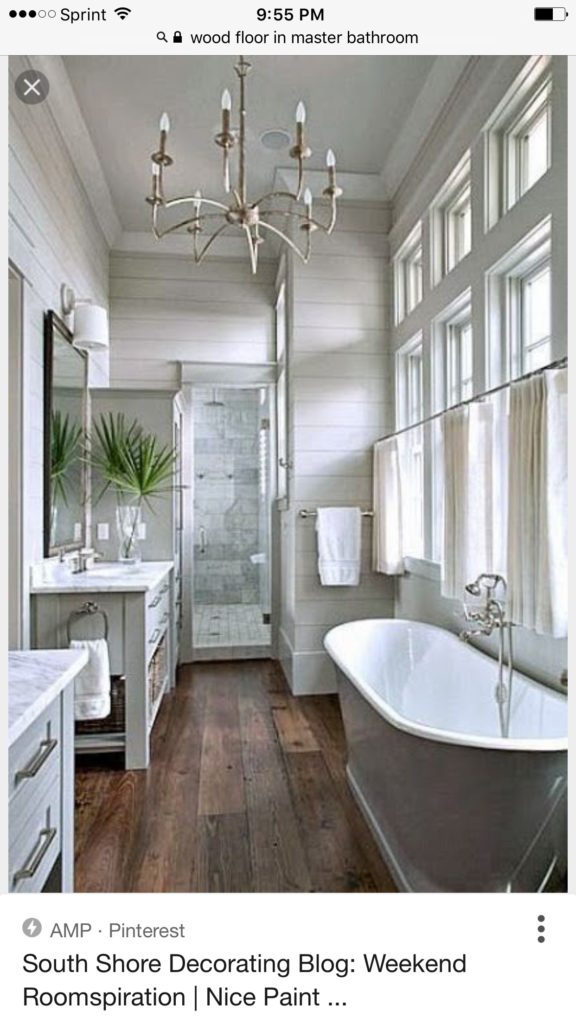 It's always fun to plan. I'm excited to see how we work our new geriatric bed into our new master bath plan!

I walked 2 miles in the morning before we went to the home show, then I walked 4 miles when we got home. I'm determined to finish this challenge! I'm trying to take a few different trails in the neighborhood. I've walked here before, but not very often. Feels like I'm really out in the country! See the train?? 🙂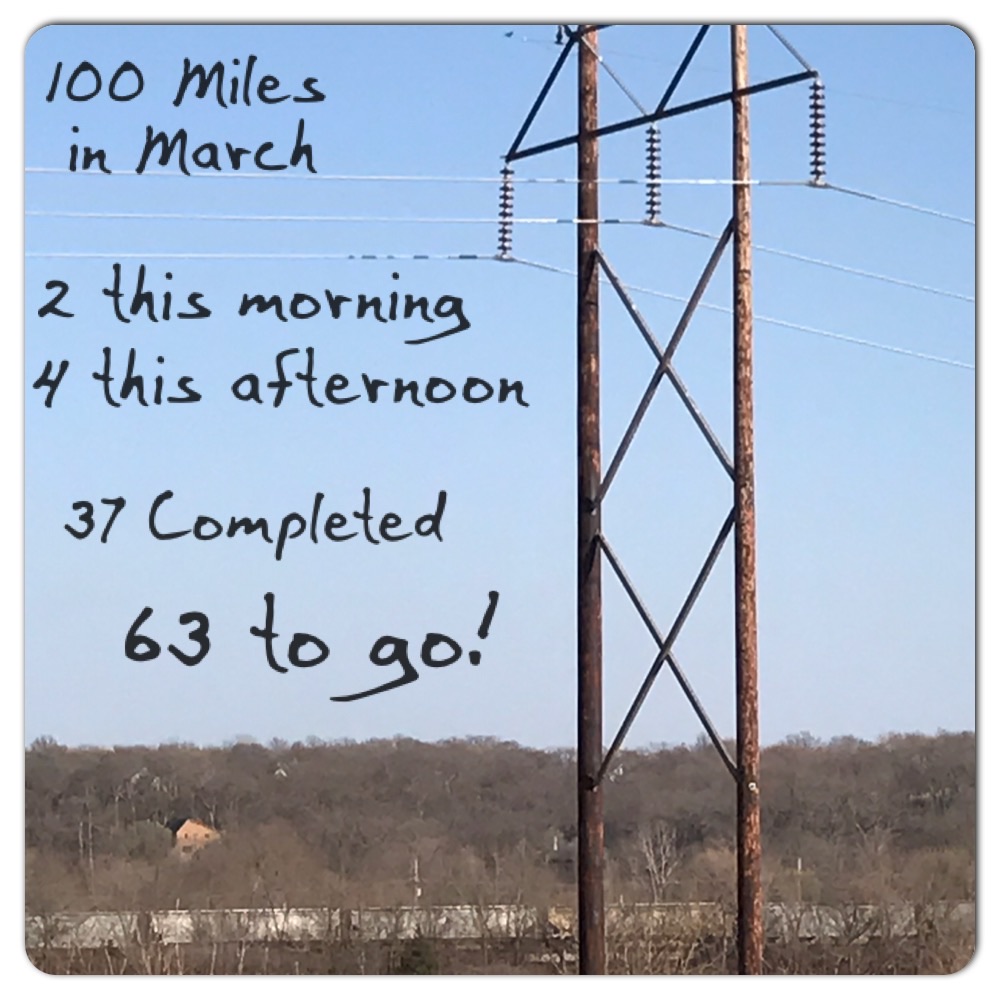 I'm out the door. I'm subbing for a Leader in one of the WW stores this morning, so I'm really looking forward to work today!
I'll be at the Prairie Village location for the 10:00 am meeting if your local and you're wanting to switch things up this week!
Have a Happy Monday!
Here are yesterday's eats…
Breakfast – 14 SP
Breakfast Bowl that is super ugly. Egg, Egg white, Pork Sausage, Purple Potatoes and lots of veggies, topped with Avocado.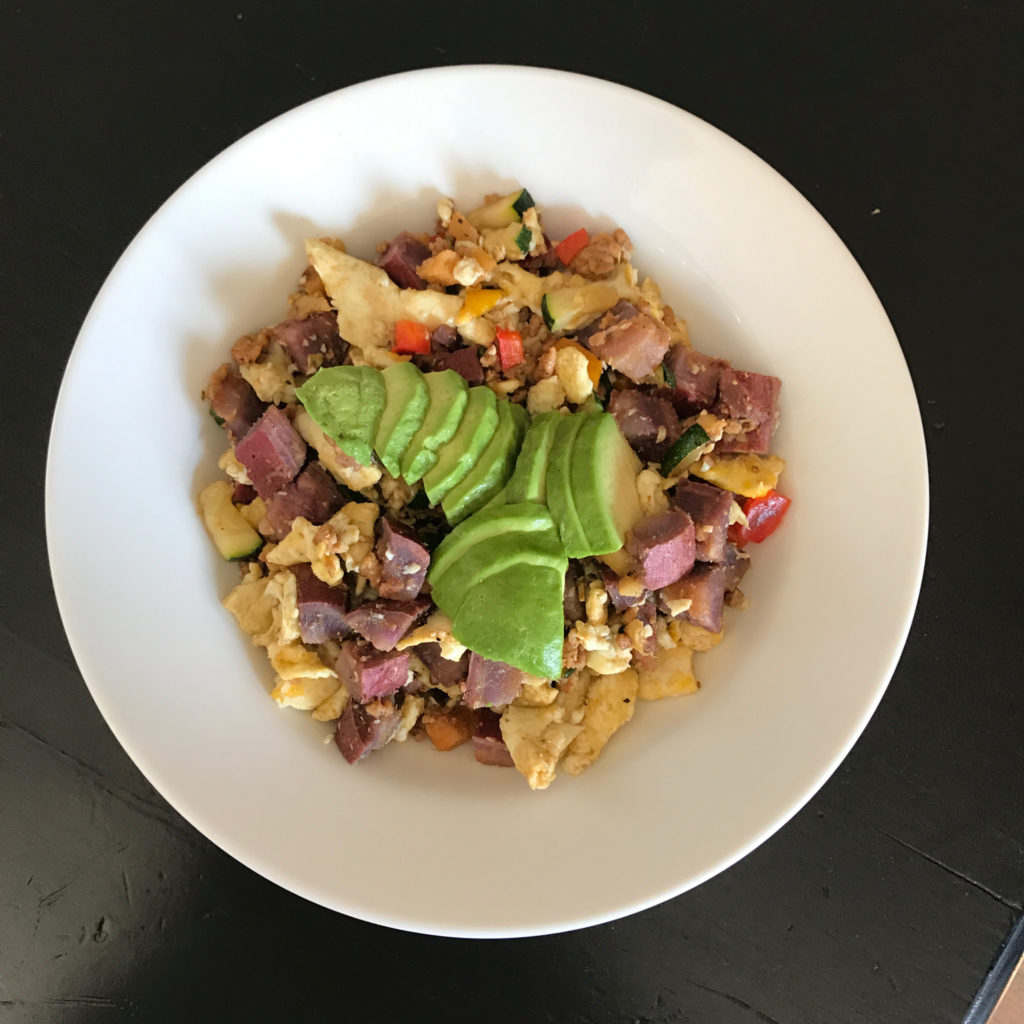 Lunch – 17 SP
A Beer, a Taco, and a Tostado and a couple of chips at this great little outdoor joint that used to be a gas station. Love it there.
I can't get enough outsideness!!!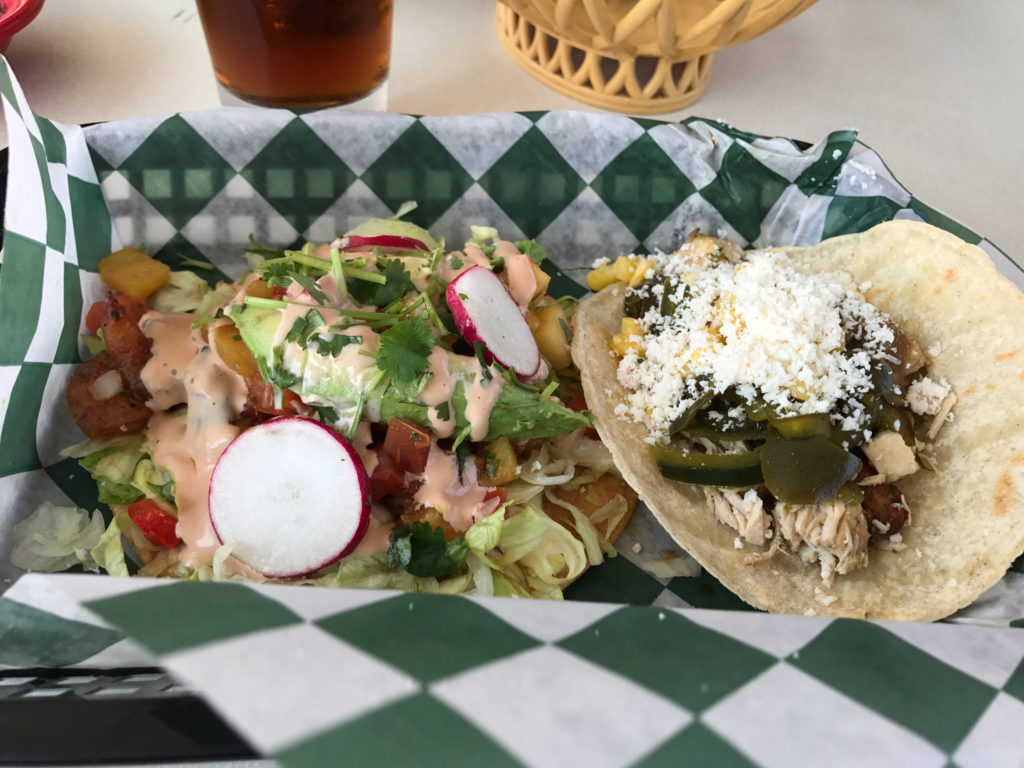 Dinner – 6 SP
3 Turkey Meatballs, Marinara over Spaghetti Squash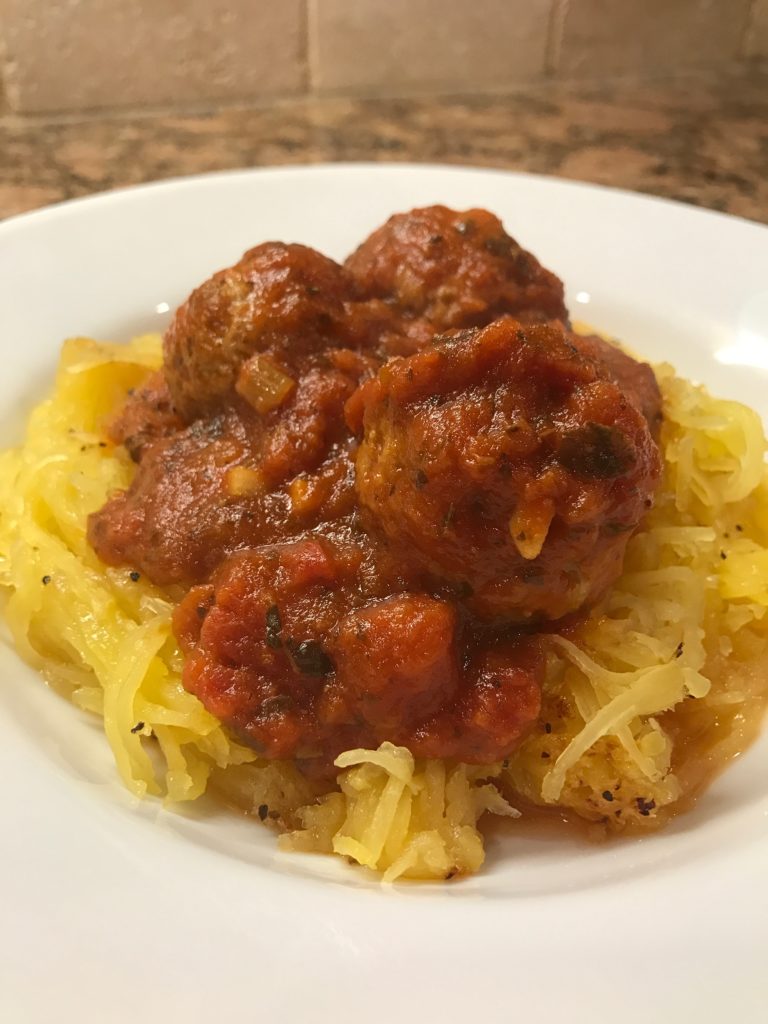 Daily SmartPoints Total = 37
2017 Goals
Make time each week to Meal Plan
Drink 100 ounces of water each day
Exercise 5 days a week
Eat three meals and one snack daily
FOUR 100 Mile Walking Challenges this year!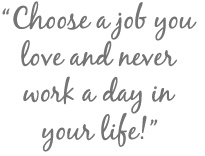 "love the life you live, live the life you love"