March 41st is when I plan to finish my 100 Miles in March. Work with me here, okay?
My last post was on a Friday, (over a week ago!!) and I had walked ZERO miles that day.
Below are the three days that followed that ZERO day.
Saturday – 5 miles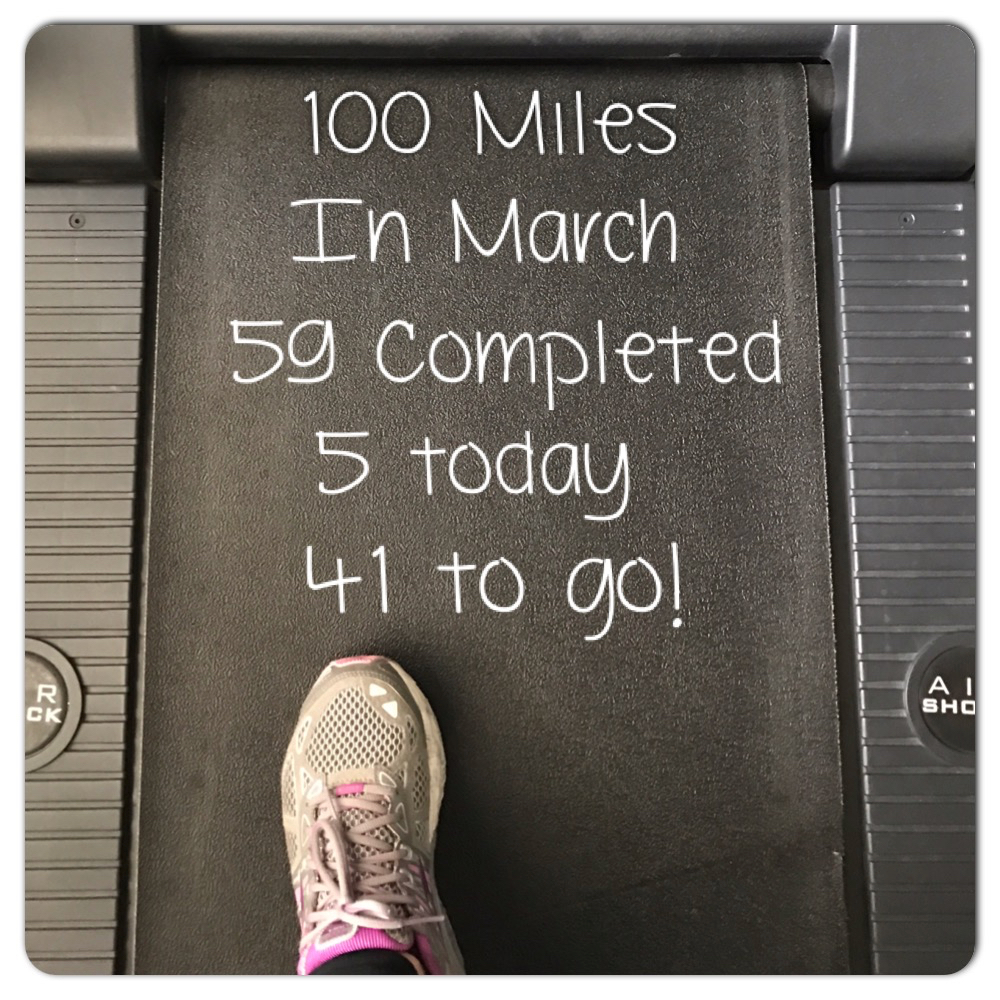 Sunday – 3 miles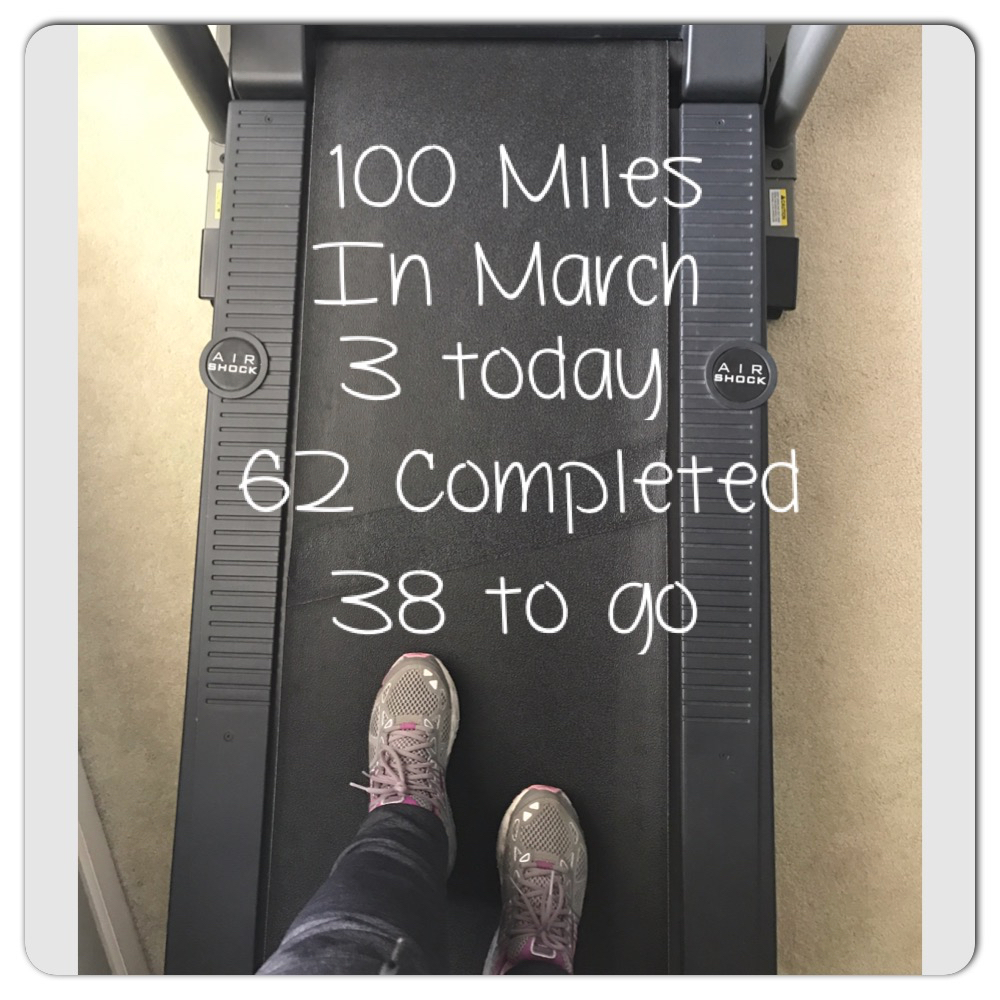 Monday – 6 miles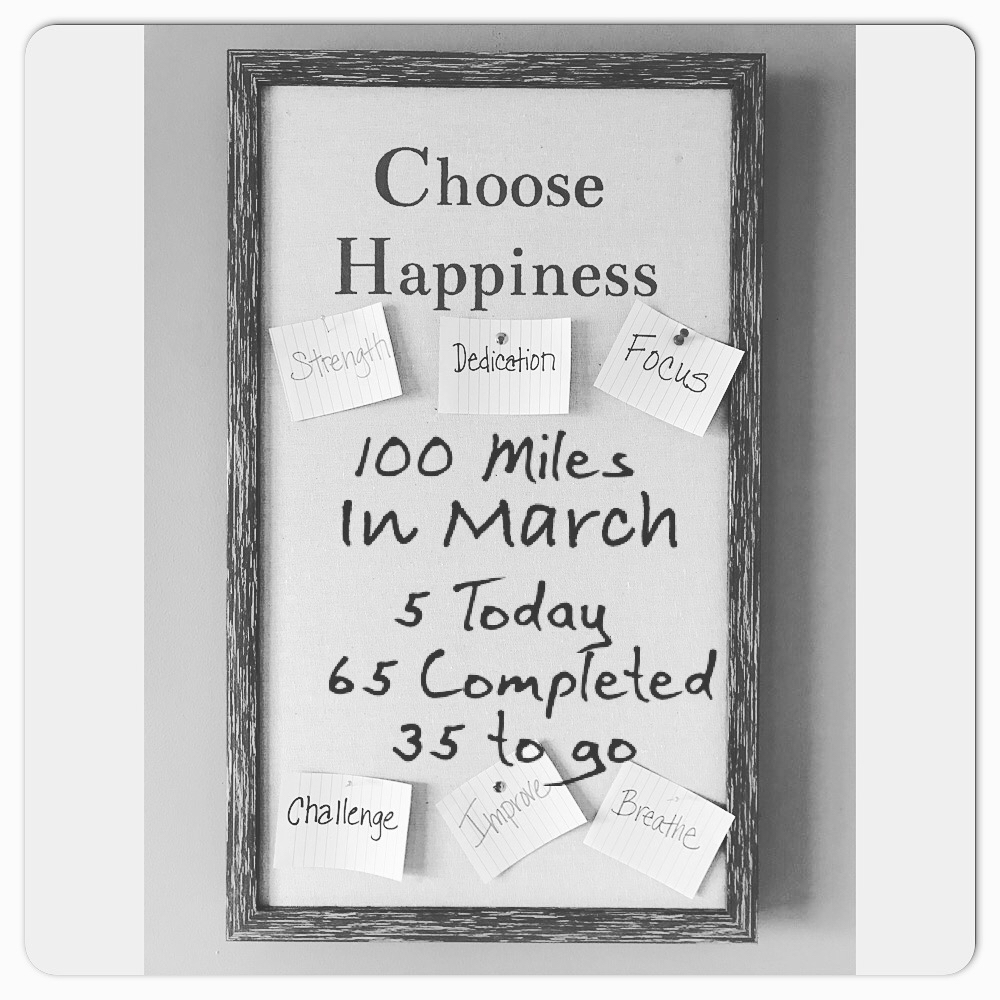 Monday evening…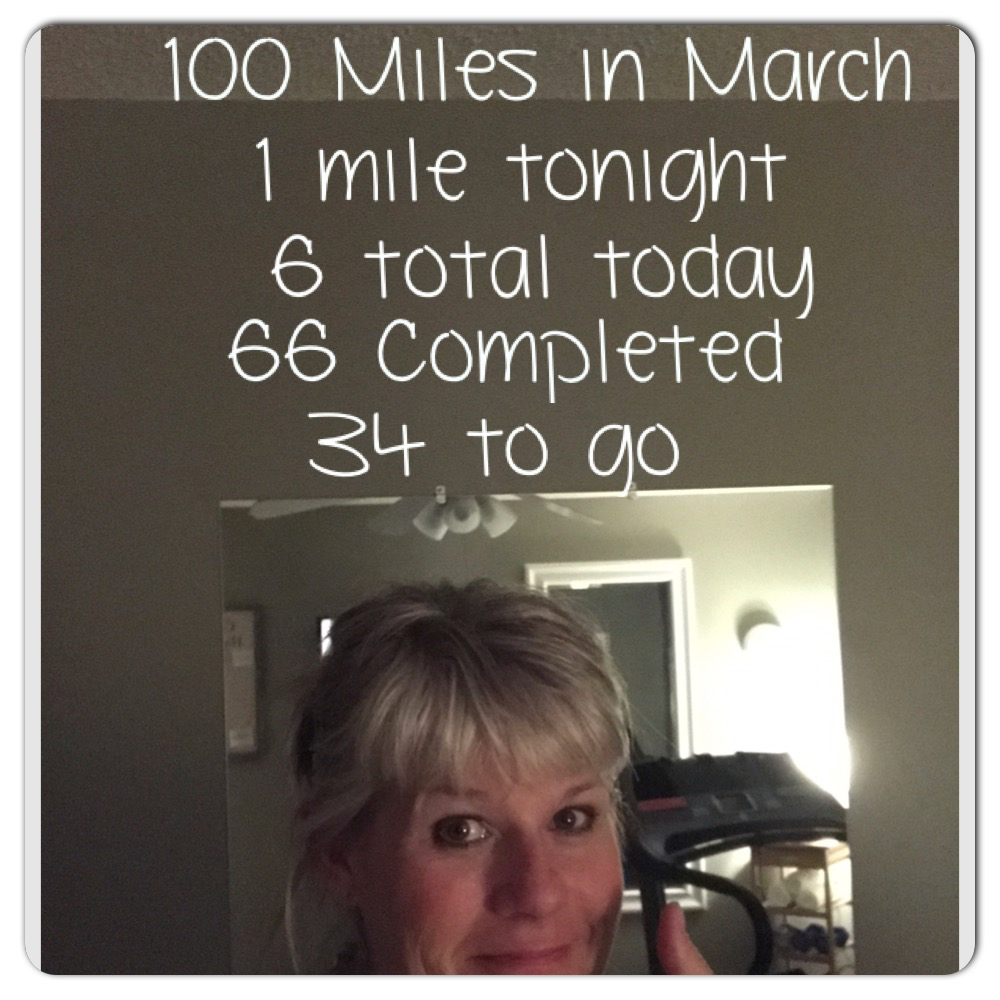 Tuesday
After working on Tuesday, I picked up my mom and we went to visit my cousin in the nursing home. I came home, cooked dinner, ate, then hopped on the treadmill.
I walked 1/4 of a mile and felt like there was a knife in my heel, so I stepped off. I've talked just briefly about thinking I have Plantar Fasciitis. I haven't been to the doctor, but after talking to several friends and looking up my symptoms online, I am self diagnosing and I think it's Plantar Fasciitis.

I have been doing the suggested things to make it feel better. Some days it is uncomfortable and other days it just plain hurts. Tuesday it hurt.
Wednesday, the same. I was feeling frustrated and didn't want to blog about not completing my challenge, and I was just busy enough that it was easy to not find time to blog, so I put blogging and walking on the back burner.
Thursday, I took a very spur of the moment trip to the farm for a sleepover with two girlfriends and left all of my worries behind me. Yay!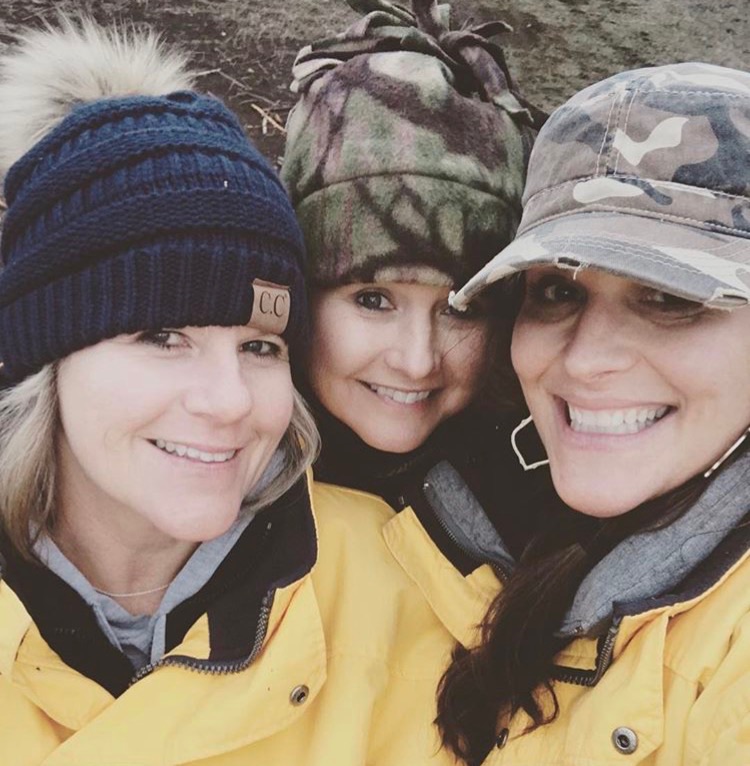 On Friday, our hubbies joined us and it was more worry free time. Again, Yay!
We sat around the fire, went four wheeling, played games and had some good old fashioned out door fun.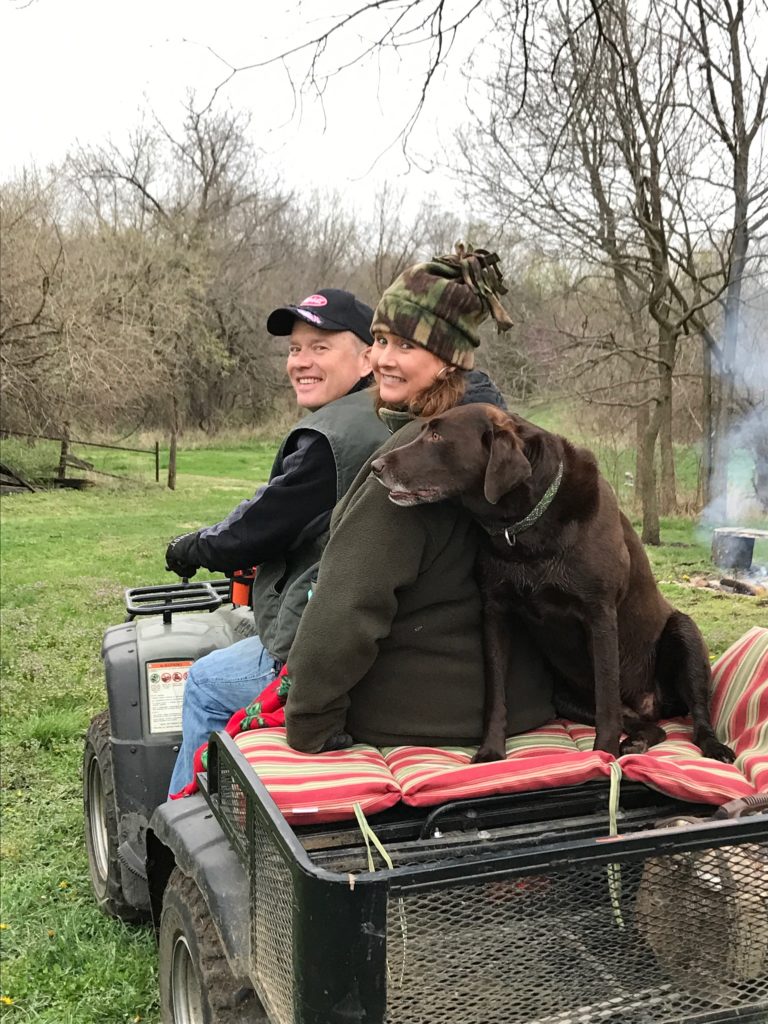 We came home from the farm early Saturday because we had plans to take our two grand daughters to Disney on Ice! More Yay!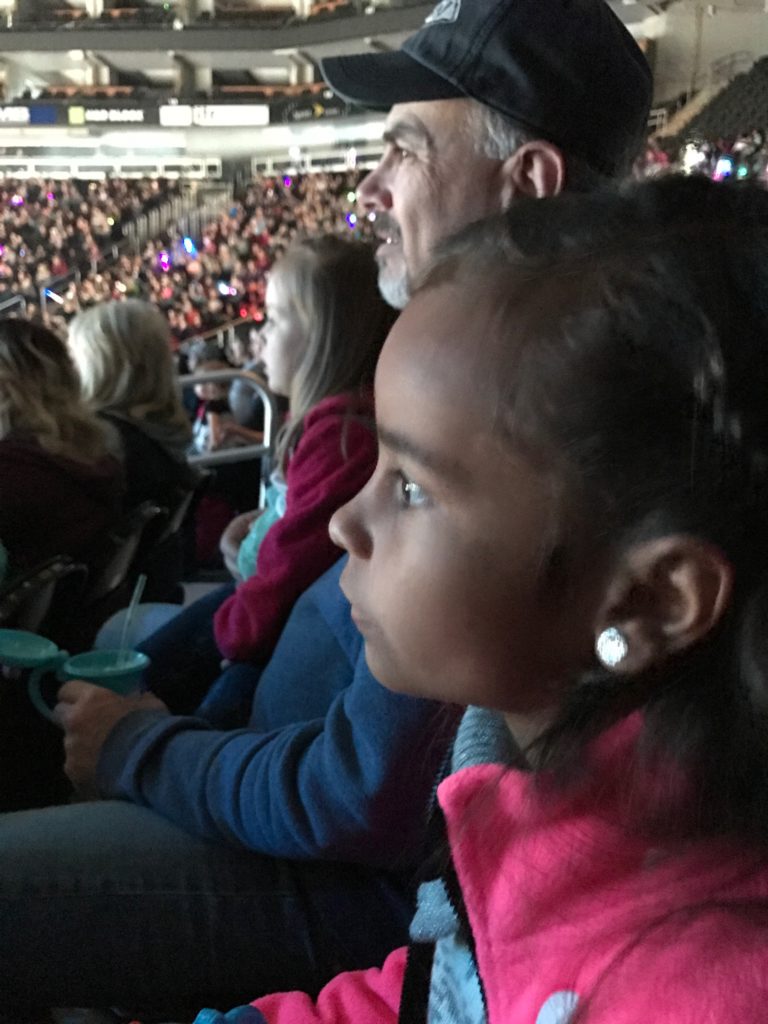 Such a great show!! I felt like a kid.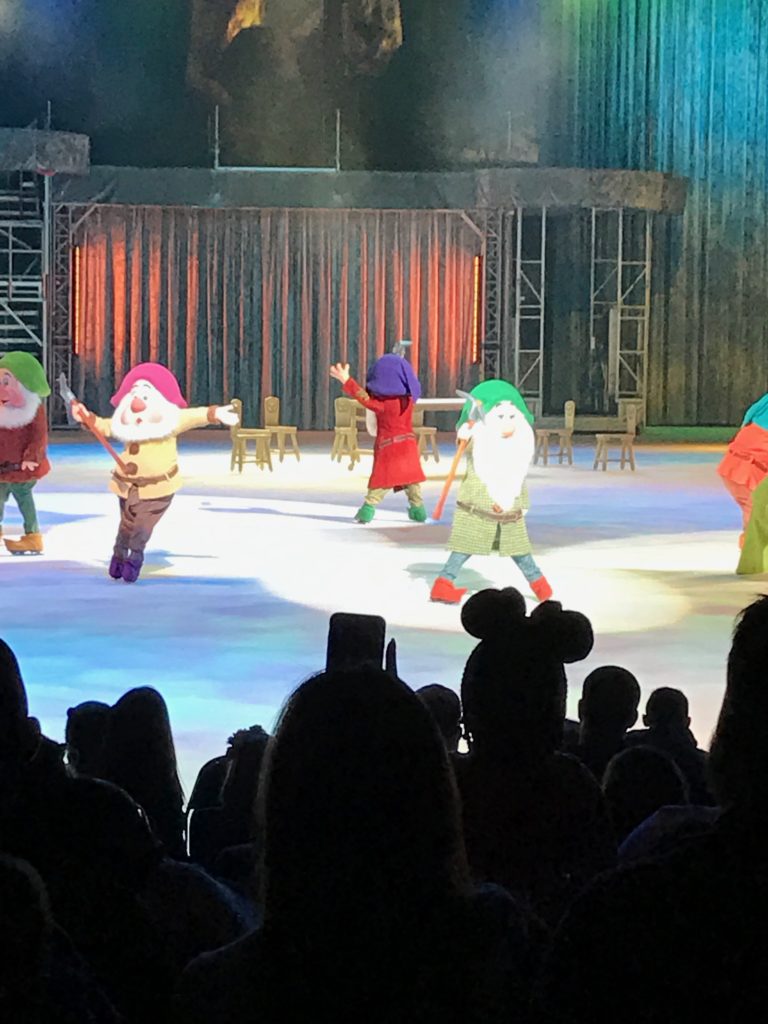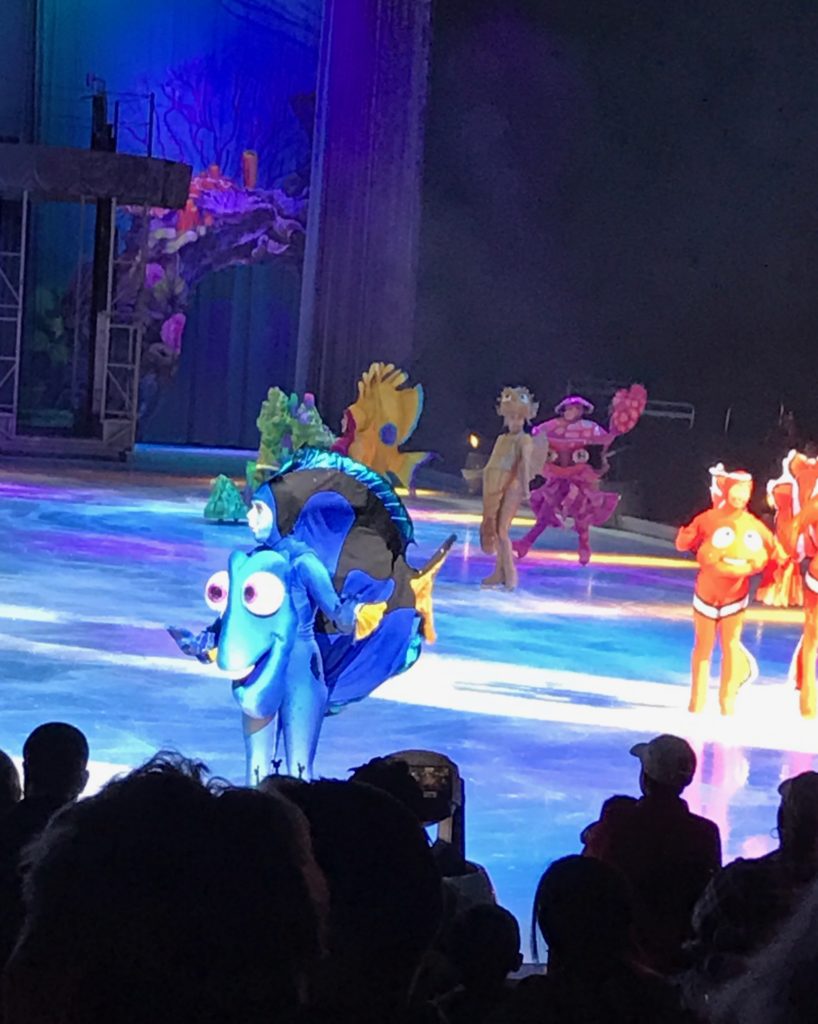 After the show, out to dinner, then home to watch a movie snuggled up on the couch with the pups and bowls of popcorn.
The girls slept over and they were absolute angels. Of course.
Sunday, waffles and crafts.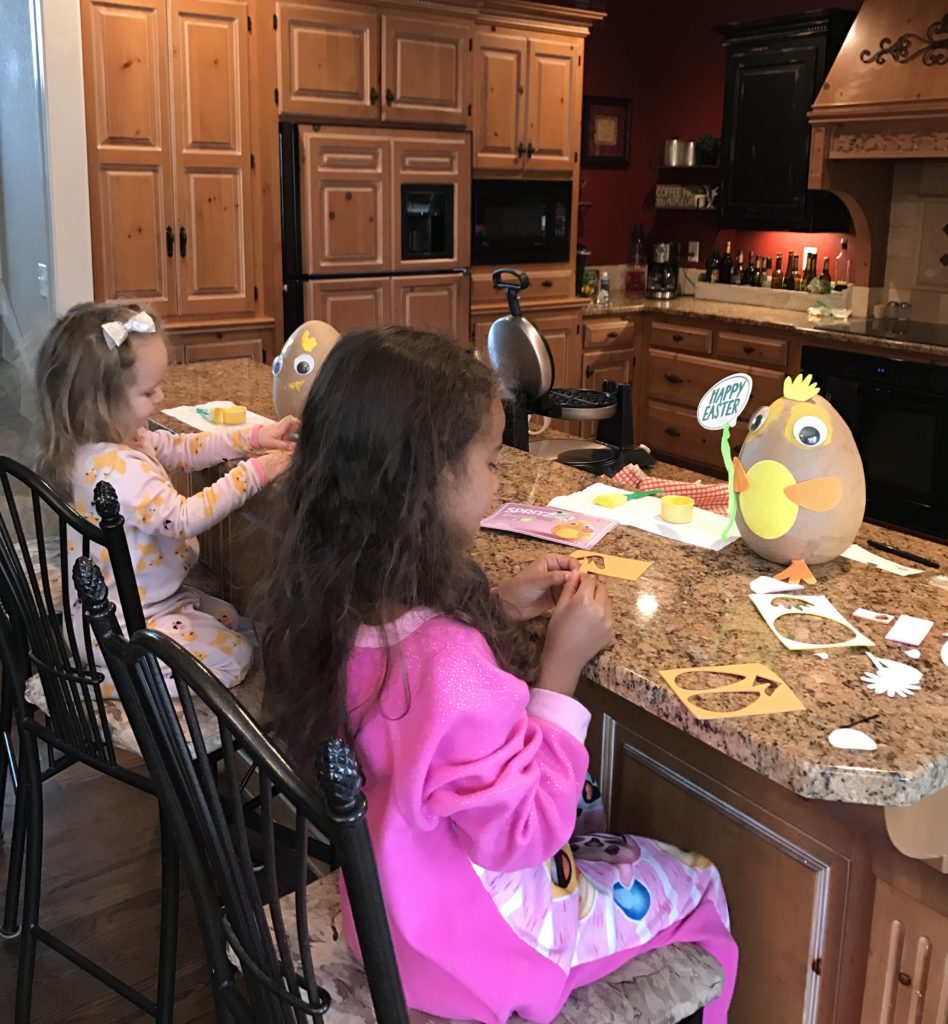 Every time they sleep over, they want to take a bubble bath. Um, okay!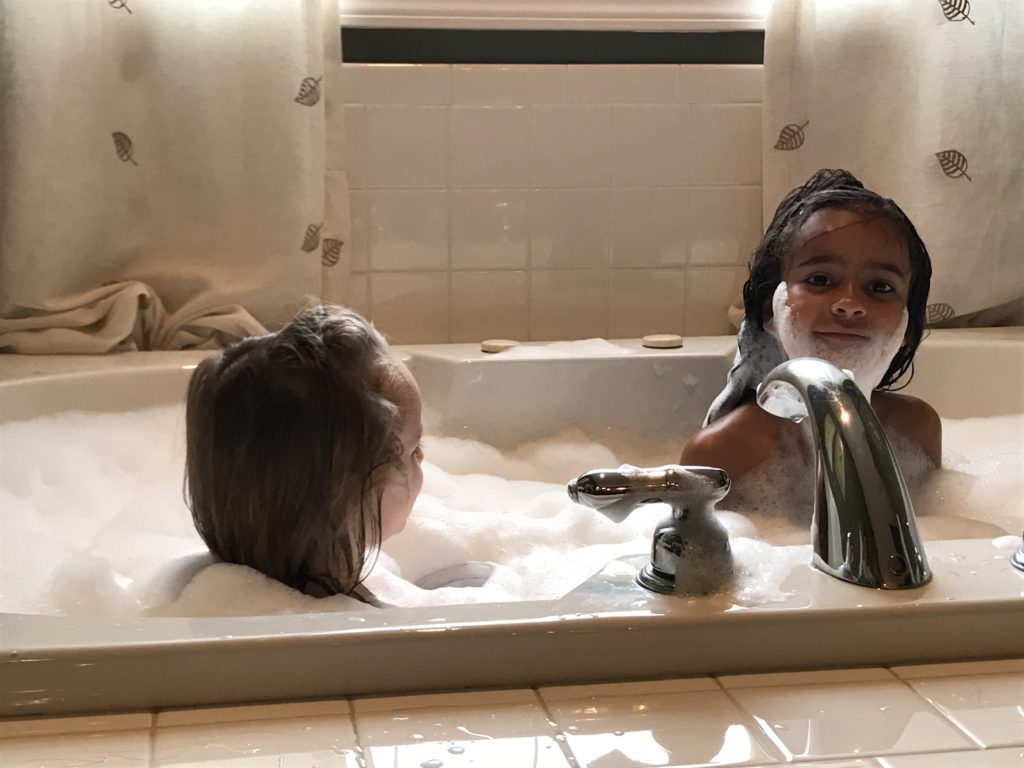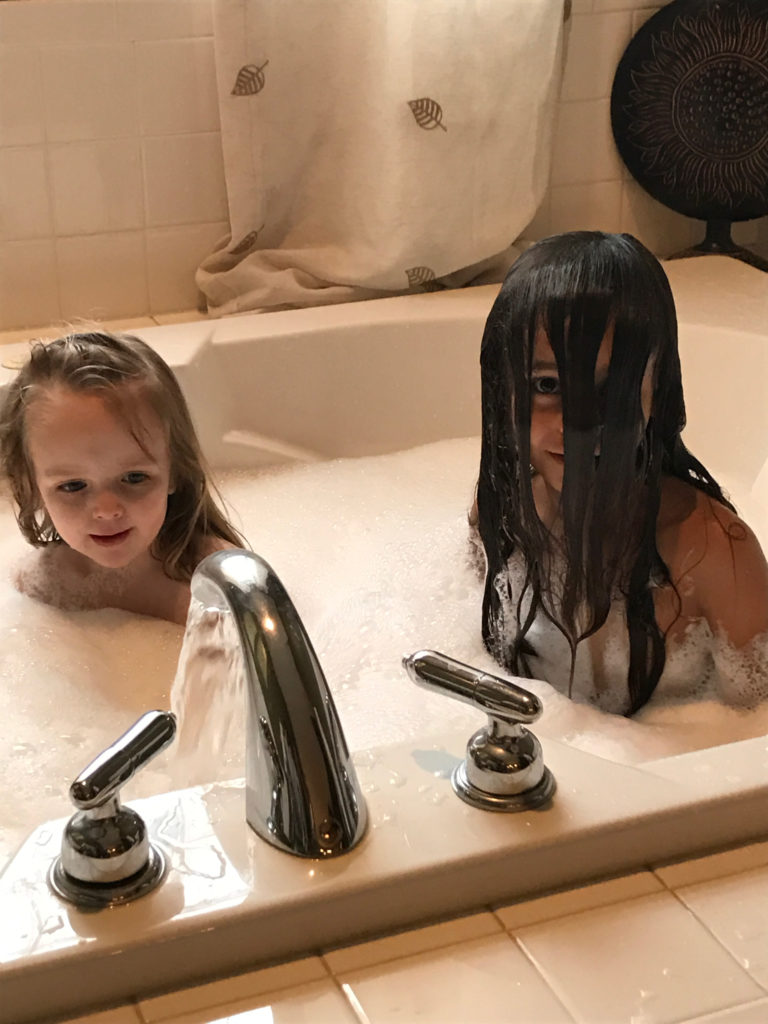 The last activity for the day was a baby shower for our daughter Kate. She is due next month!
The shower was perfect! Kate left with all sorts of great gifts and I ate a cupcake, a brownie and a Gooey Butter Bar. WHAT THE HECK??? Okay, except for that the shower really was perfect.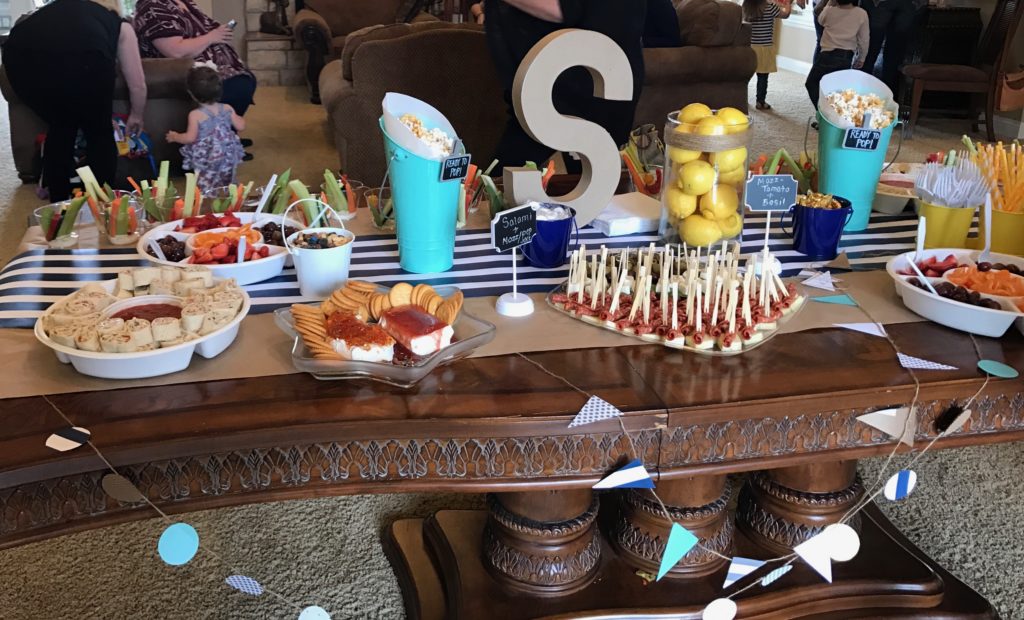 What a great few days it has been, but I have missed my blogging routine.
Now, back to my goals.
The walking challenge is for me to push myself to get in more activity, not to stress myself out about accomplishing a goal. I have certainly been more active than I was in February and I have enjoyed walking outside.
Over the last four or five years, I have learned so much about taking care of myself both mentally and physically.
I do not feel defeated. I am happy that I am at a place where I enjoy challenging myself. Life happens and things don't always go as planned.
The important part of this challenge is that I have walked much more than I would have had I not done the challenge at all.
I've walked new paths. I've reintroduced myself to the treadmill. I've walked the dogs more than usual.
i will still walk 100 miles and I will complete my challenge. I'm just going to have to add-on some days to March to complete it and see how these feet handle the steps.
I've really enjoyed hearing about how YOU are doing on the challenge!
Let me know if you were able to complete the challenge!
2017 Goals
Make time each week to Meal Plan
Drink 100 ounces of water each day
Exercise 5 days a week
Eat three meals and one snack daily
FOUR 100 Mile Walking Challenges this year!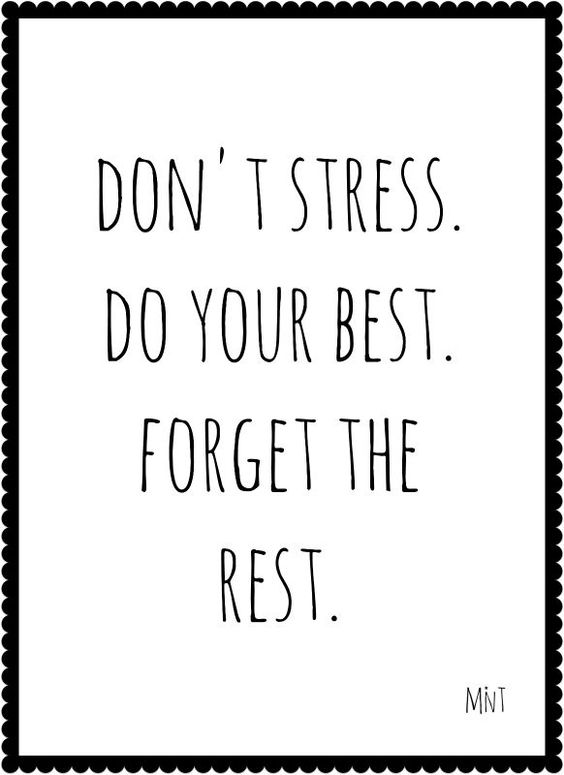 "love the life you live, live the life you love"