Before I blog about anything else, you have to know that I saw this on Instagram yesterday, and I want it badly!! I thought about it all night long.
Is she adorable?? I would imagine only happy things happen when she is around.
Ahhhhhh………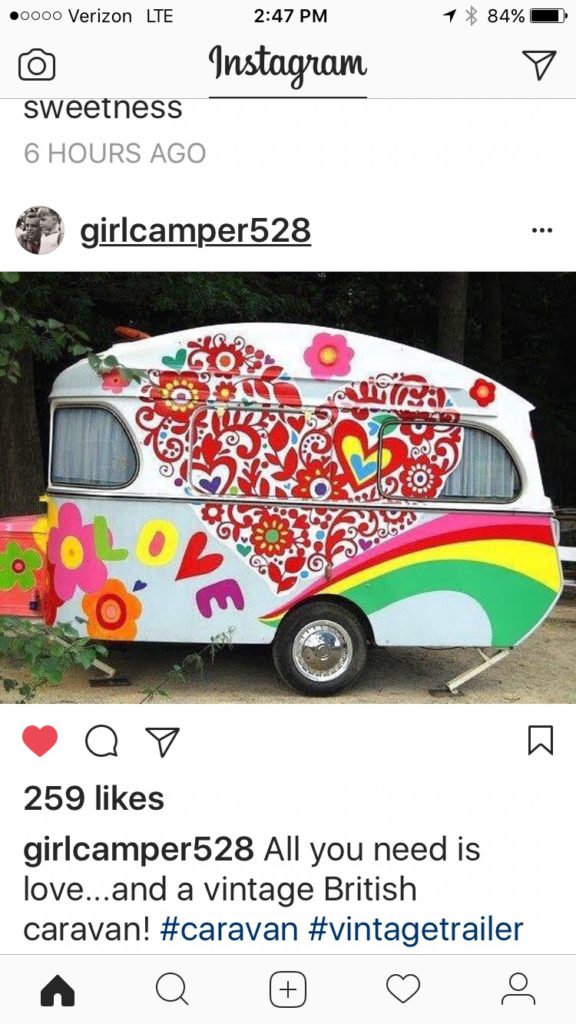 I wanted fish and potatoes for dinner. I don't know why. I just did. I'd like to start eating more fish and seafood at home, but for some reason I have always been hesitant to learn how to cook it?
I made scallops one time not too long ago. We both loved them and it was an easy recipe.
I prefer shrimp fajita's over steak or chicken, but I have only cooked shrimp a handful of times at home.
Salmon is my all time favorite, and I have finally mastered it in the skillet.
I wanted fish last night.
Mike is not a fan of salmon, but does like fish, so I bought myself salmon and Mike a piece of cod that had a nice coating of bread crumbs and parmesan on it from Whole Foods.
I found these beauties and I knew that I would roast them up with some sweet potatoes and red onion.
Aren't they cute?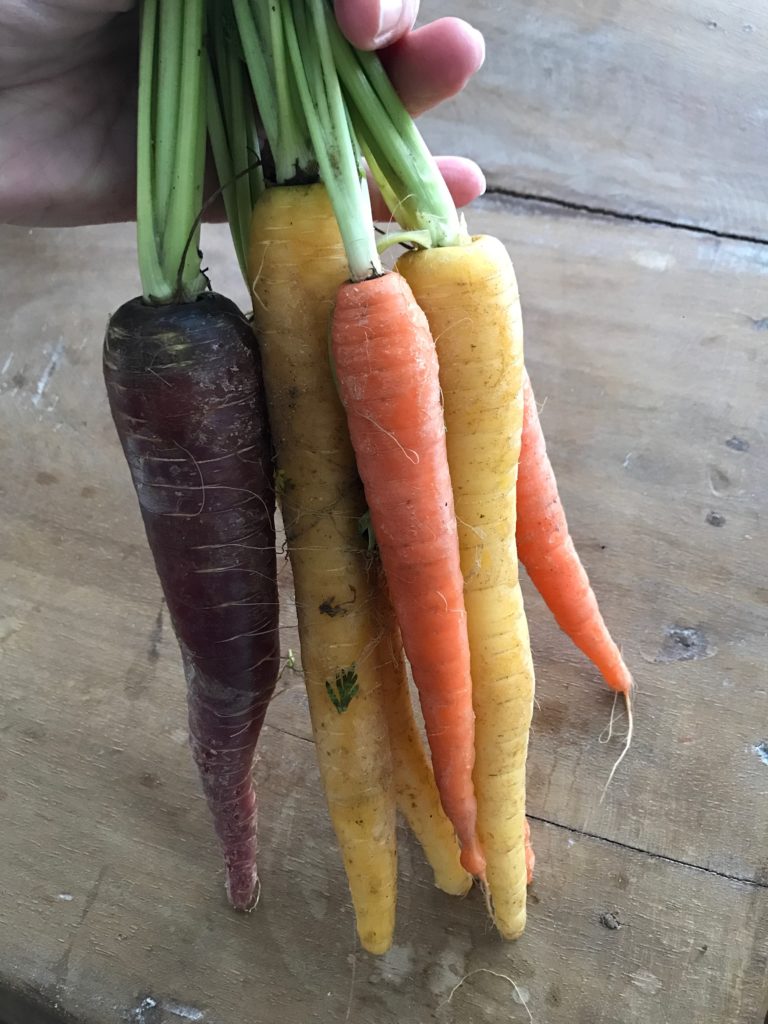 Carrots, Red Onion, Two varieties of Sweet Potatoes, Grapeseed Oil and Salt.
400 for about 35 minutes. Yum. Goes great with fish!l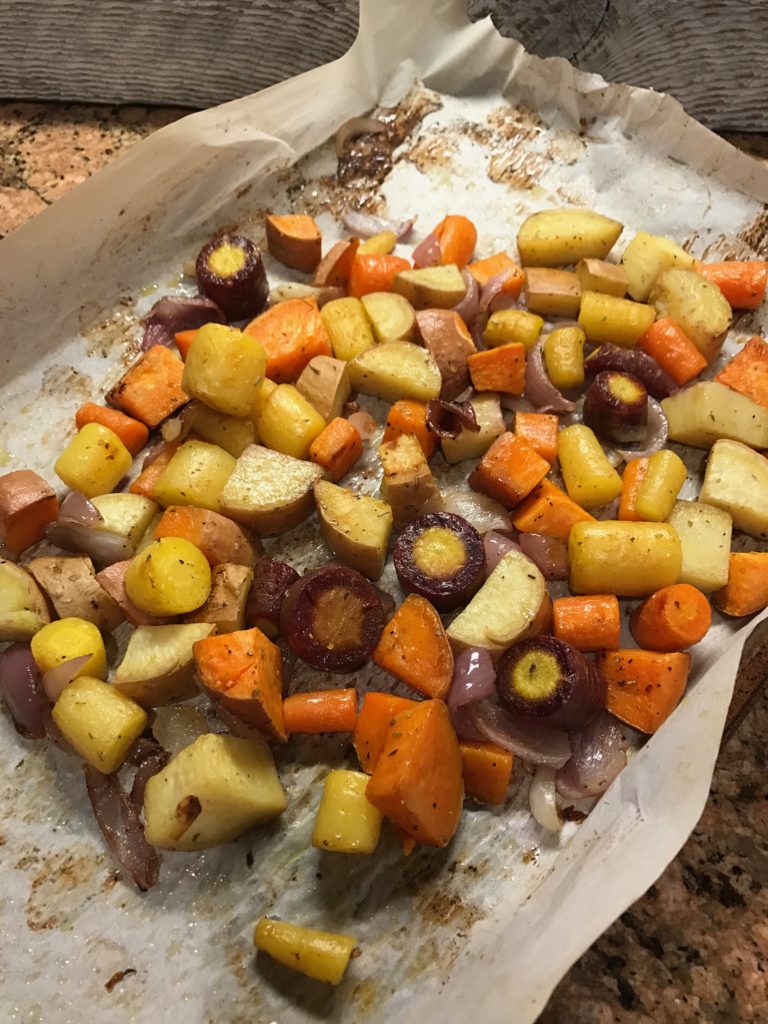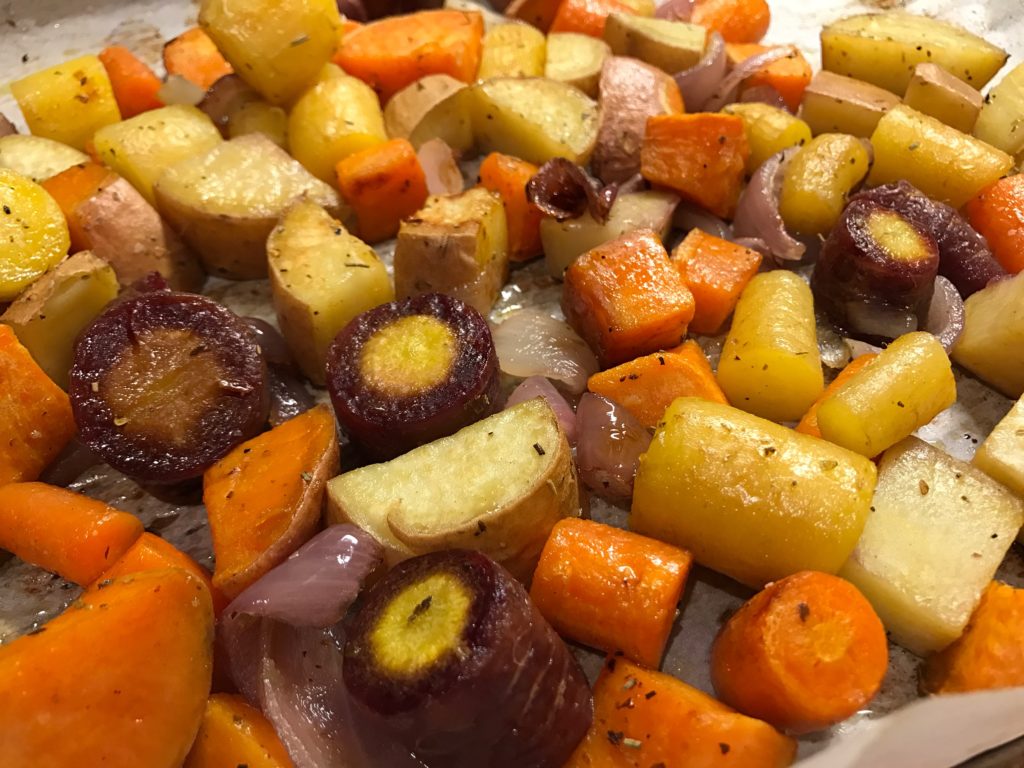 It made sense to me to just cook the two pieces of fish together in the skillet, right?
I knew when my salmon was done. Crispy outside, medium on the inside.
The cod? I wasn't sure it was getting done, so I let it cook just a tad longer. Well, I poked it and it was hard, not flaky at all. I wondered why it was taking so long to cook through. Yeah, it was WAYYYYYY over cooked!
Ooops. Mike had a turkey sandwich with his roasted veggies.
I've got some learning to do about cooking fish!!
Any tips fish and seafood lovers??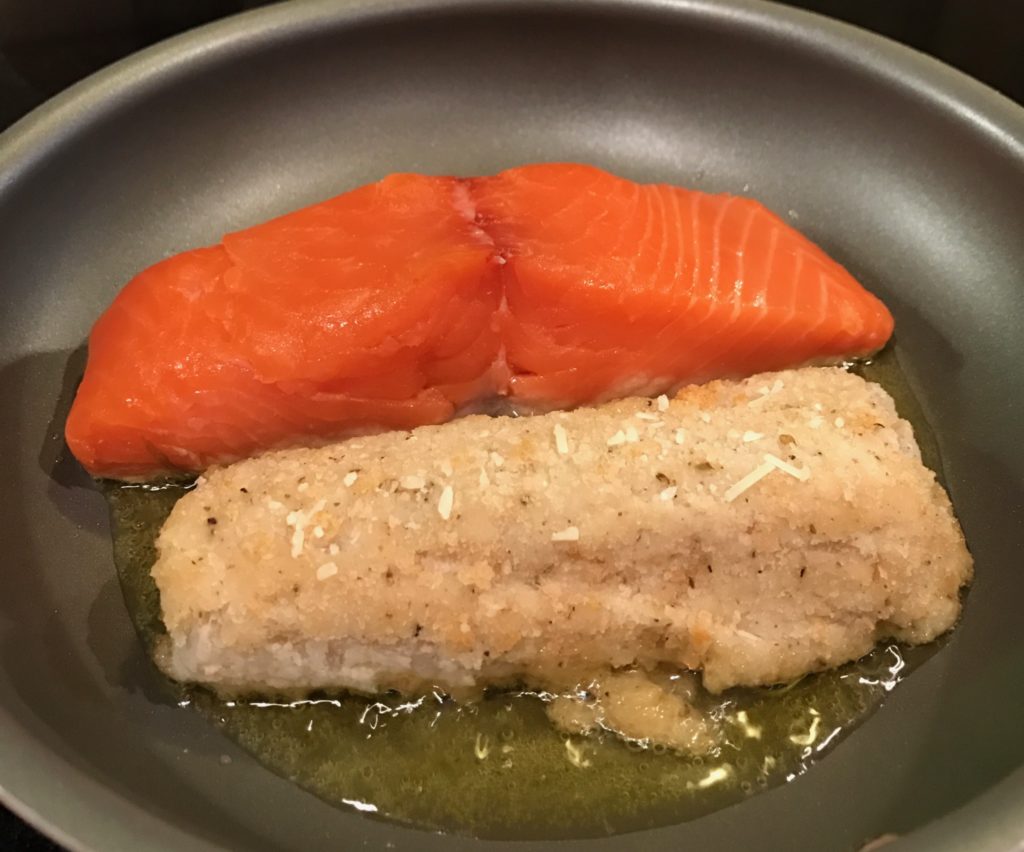 Slow miles, but miles.
I wore my new shoes for about 12 hours straight yesterday. My feet felt really good until I took my shoes off. Yikes. I decided to take a bath. Zero gravity. Felt pretty darned good too!
Tess and her boyfriend are coming in from Dallas late tonight, so I may not get a blog posted until Sunday night after taking them to the airport. Family time ya know. The whole family is getting together for Palm Sunday at my in laws. We always have such a great time over there. It will be our first family get together with baby Wrenley! Looking forward to fighting over who gets to hold the baby!
Happy Thursday!
Breakfast – 9 SP
Sweet Potatoes, Red Onions and Egg Whites topped with one Runny Egg.
I wanted as much protein as possible so I wouldn't be hungry while working at the food truck. I also wanted a runny yolk. I got all of the protein benefits of the scrambled egg whites while enjoying all of it topped with a runny egg for even more protein! Yummmm
Lunch – 5 SP
Two Bird Balls (They're all gone now, but they made a great protein source this week!) Roasted Butternut Squash and Carrots.
I took this lunch to the food truck and ate it cold in between customers. I love the food at the food truck, and I can work it in when I want it, but I was trying to keep my points low yesterday and I knew that taking a lunch from home would help me to do that.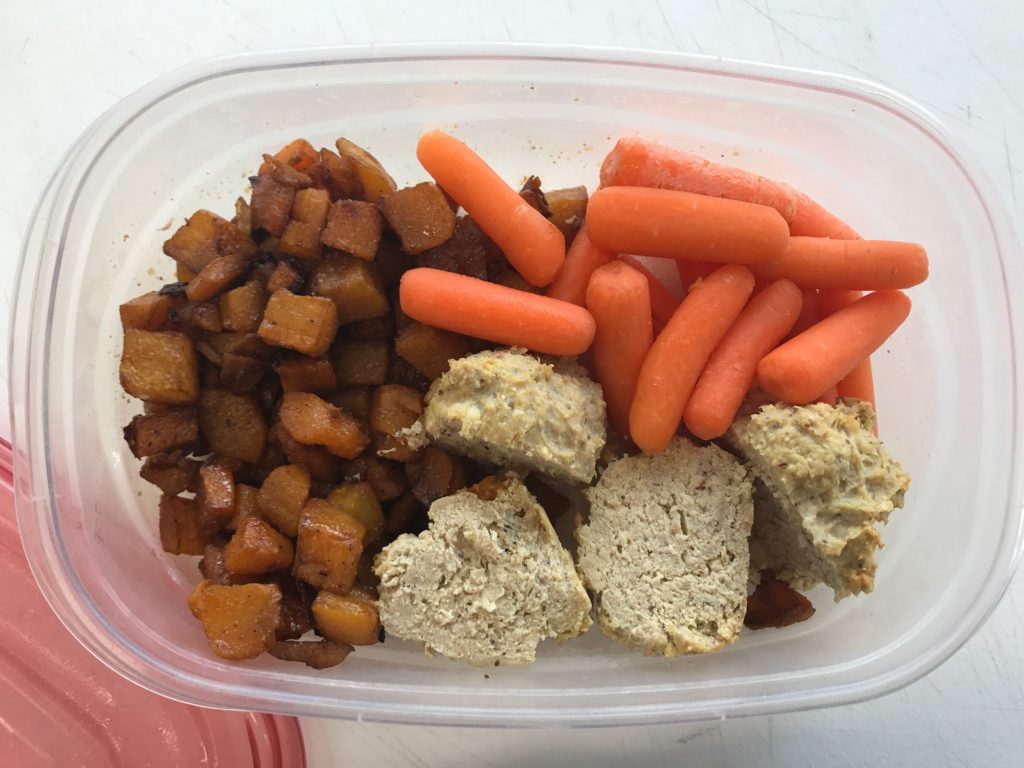 Snack – 3 SP
I'm kinda liking these new WW snacks.
I ate these while I was overcooking fish!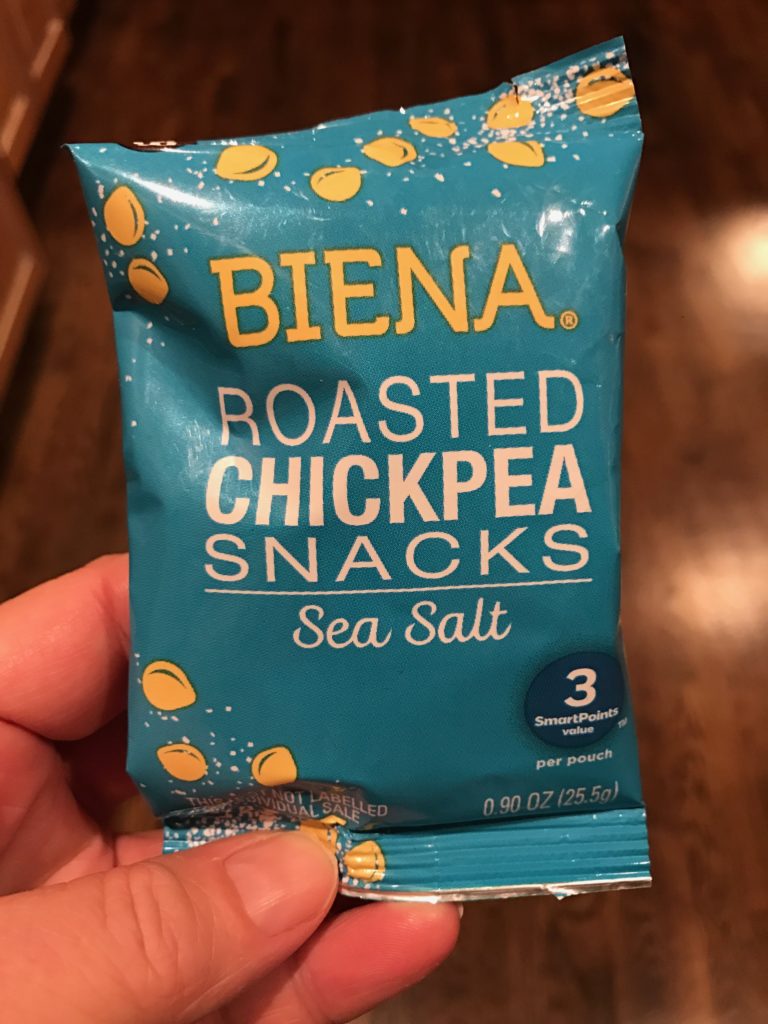 Dinner – 11 SP
Salmon, Roasted Root Veggies and Asparagus.
It looks so dry in the picture, but it all tasted SO good!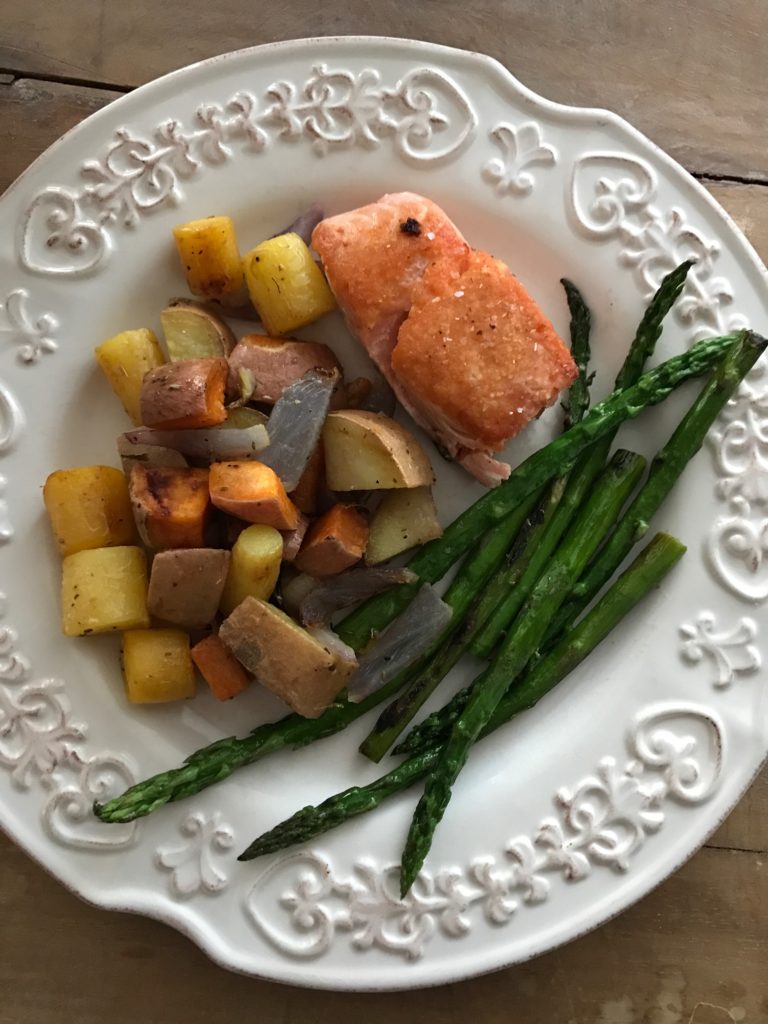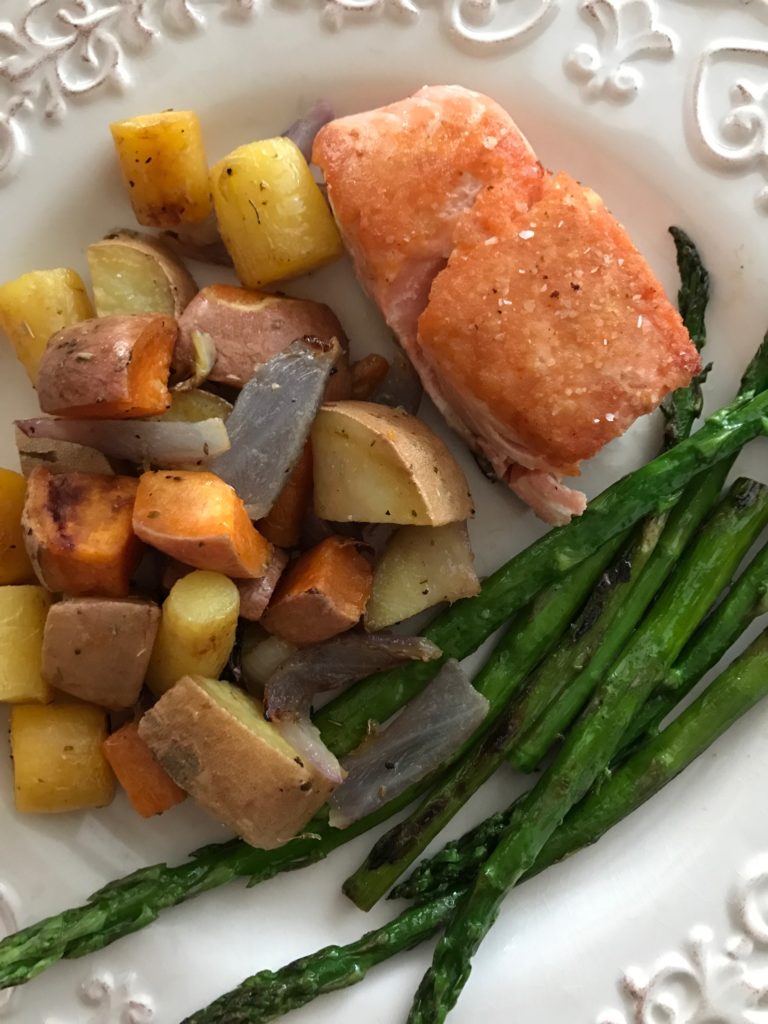 Daily SmartPoints Total = 28
2017 Goals
Make time each week to Meal Plan
Drink 100 ounces of water each day
Exercise 5 days a week
Eat three meals and one snack daily
FOUR 100 Mile Walking Challenges this year!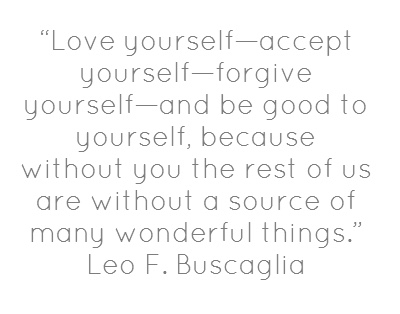 "love the life you live, live the life you love"