I'm writing this all when I am way too tired, so please excuse any and all sentences that make no sense at all and any random babbling.
Wednesday after working the food truck, I headed out for a two mile walk with Tucker. I have driven this particular route and I know for a fact that it is two miles. I was curious to see just how accurate my Fitbit is. I was looking forward to our walk.
About five houses away I stepped off of the curb and tweaked my back. What the &@#$???
I slowly walked Tucker back home and with each tug of the leash from him, I winced.
I walked around the house for just a few minutes and decided that it wasn't so bad after all and I went back out. By myself this time.
About three houses away from home, it happened again. I went home.
The plantar fasciitis is feeling a little bit better, but now I have an ingrown toe nail on one big toe. It's a good one too. Geesh.
I'm becoming my mother. (I adore her, but…..you know.)
I spent the rest of the evening in the tub soaking with my AARP magazine that came in the mail on Wednesday. I giggled and rolled my eyes when I saw it in the mailbox. AARP? For me?? With Michael on the cover, the mention of Mysteries of the 50+ Body-Soved, and Yoga, I decided to browse through it.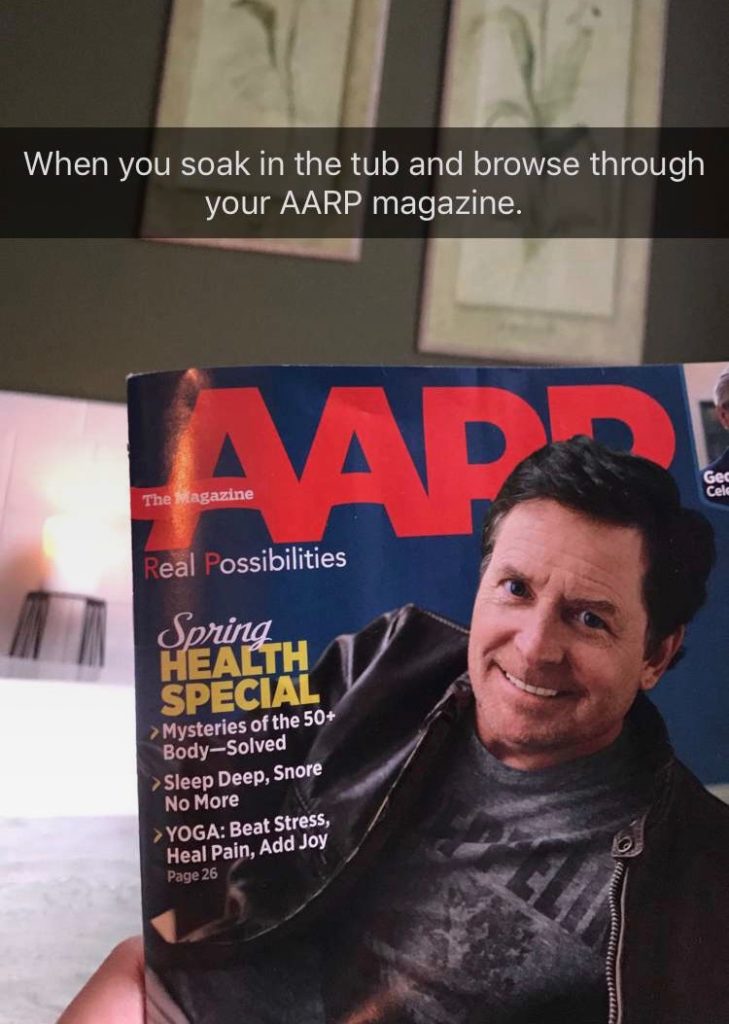 It was actually very informative and written with a sense of humor. I was very entertained!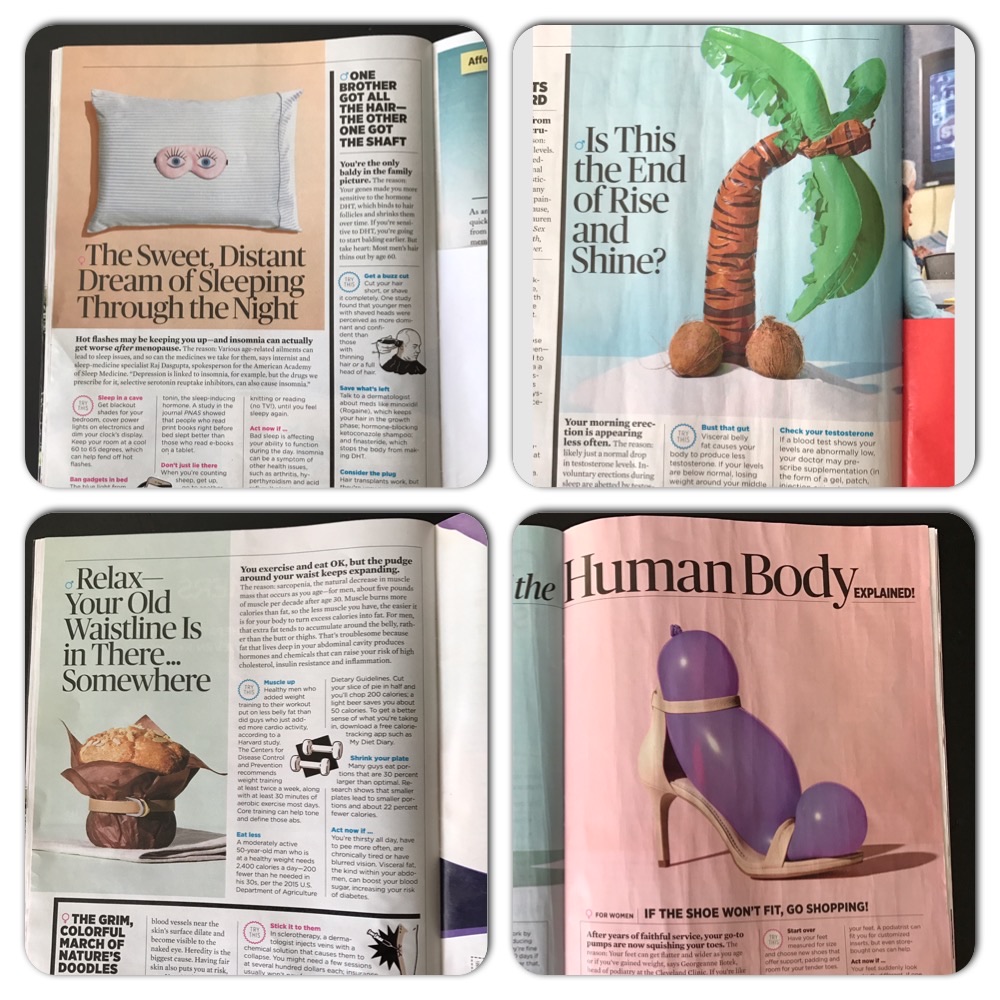 When I have my aches and pains, Mike will say things to me like "We are getting older you know." I'm like…"NO! We aren't! YOU are!"
While soaking in the tub, all I could hear was Mike's voice…." We are getting older you know."

I now plan to focus on things that make me feel like I'm in my thirties. I don't know what they are yet, but I'll tell you all about them after I do them. I'm going to make Mike do things that make him feel like he is in his forties. He is older than me ya know.
Thursday was a full on errand day and I racked up over 8,000 steps just doing my thing. I am discovering that on an average day, with no "exercise", I am getting around 8,000 steps. This is good to know!
I spent Thursday evening with girlfriends sitting around a table sipping LaCroix Lime with a splash of Vodka and being tempted by the damn Peanut M&M's in front of me. I kept moving them, but they kept creeping back down the table. I gave in. I don't know how many I had. Dang it.
Always a fun night with my girls though.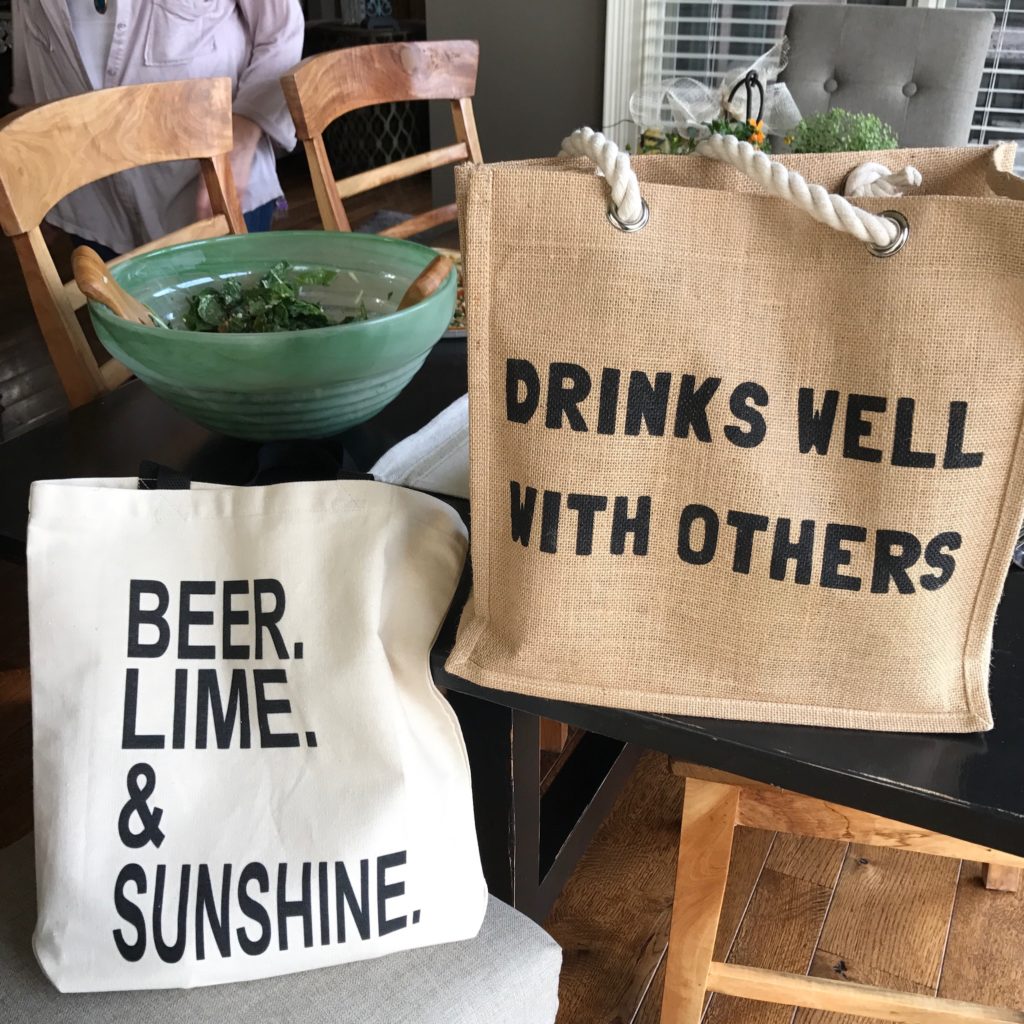 Friday morning I rolled out of bed early to attack my chores. I had some fun planned for the afternoon and I wanted to get my "to do's" done.
I had my oil changed, and while that was happening I had breakfast at First Watch. I always want to order the Avocado Toast, but honestly the toast pieces are HUGE and there is a ton of avocado piled up on there.
I decided to go for tit.
I scooped half of the avocado off and dipped this deliciousness in my poached eggs.
Breakfast was delicious.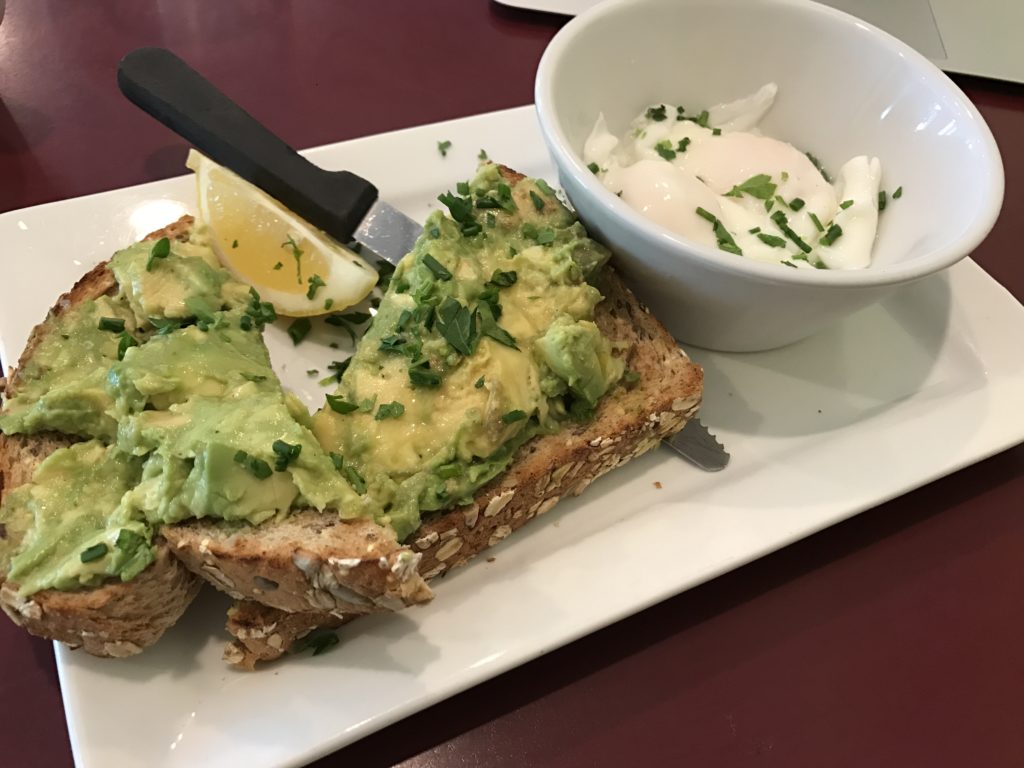 A few more errands after breakfast, then I hit up a new spot for a cup of tea.
It's a new place called Communitea. A cute little tea and coffee shop in downtown Overland Park that is right in the heart of the City Market that I love to go to.
Saturday morning was the first day of the city market for the season and I wanted to check out the tea spot before it became too busy on Saturday morning.
Look at the cute little timer that they give you to set on your table. I had the Paris tea and I loved it. I patiently waited the full 5 minutes.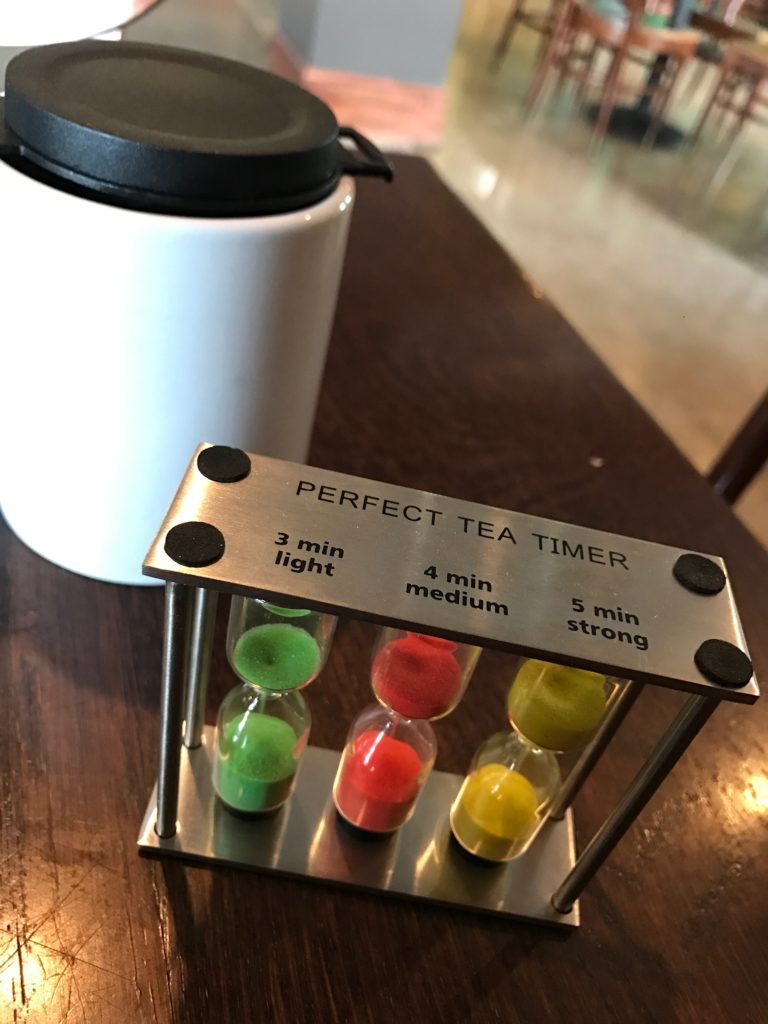 Friday afternoon, I spent with a girlfriend celebrating her birthday. It ended up being a sunny afternoon, so we had lunch and a few cold ones on a patio and celebrated how awesome she is.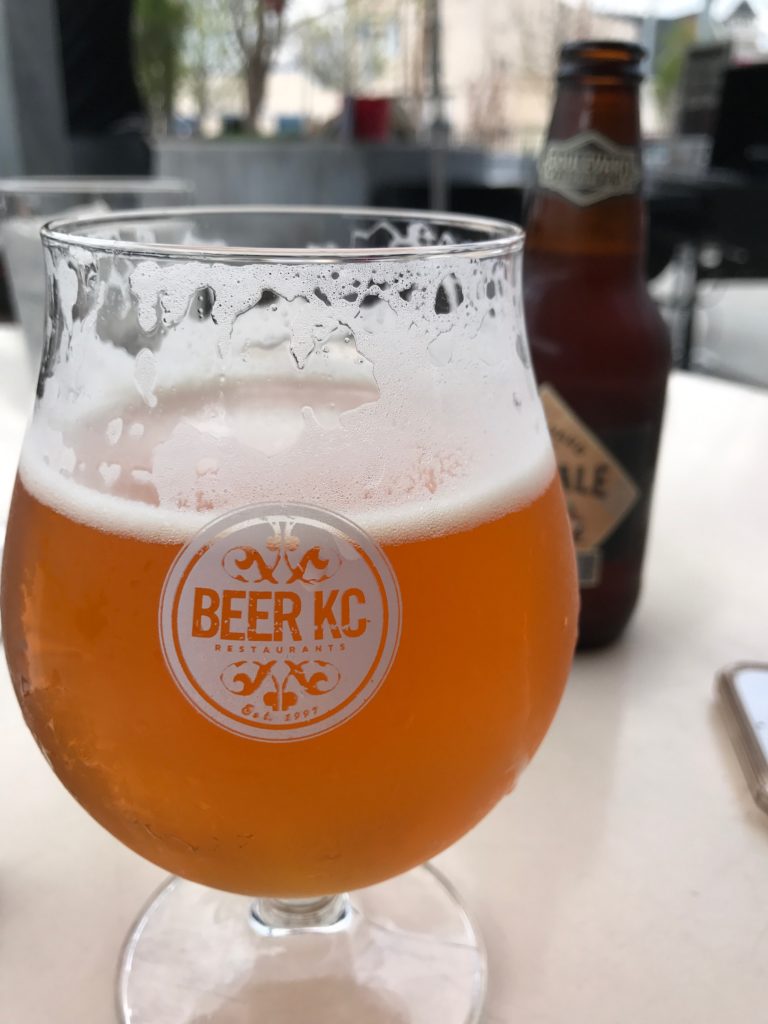 Friday night, Mike and I went out for dinner, then home to bed. I was pooped. My Salmon Salad was tasty though!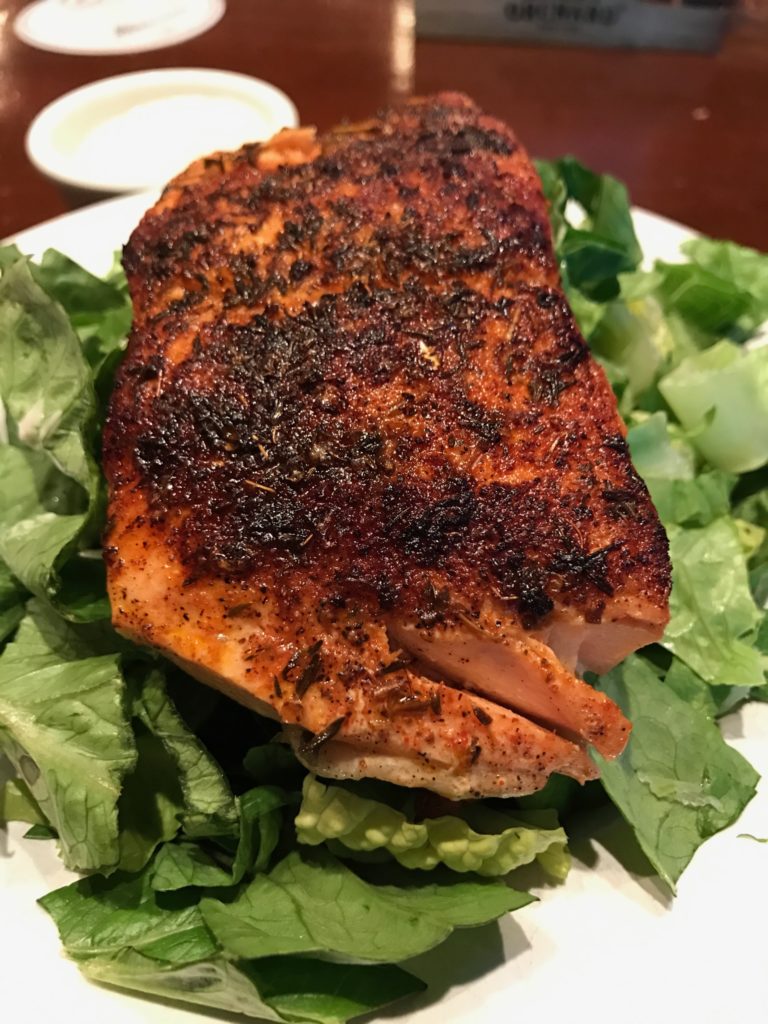 Saturday morning was another early morning. I was off to City Market in the convertible. This is me pretending I'm 30. I cranked up the music and had a great morning walking around the market and sipping on my tea from the new tea spot! I totally felt 30!
The market was hopping! (Easter pun. Cracking up. You guys….it's late.)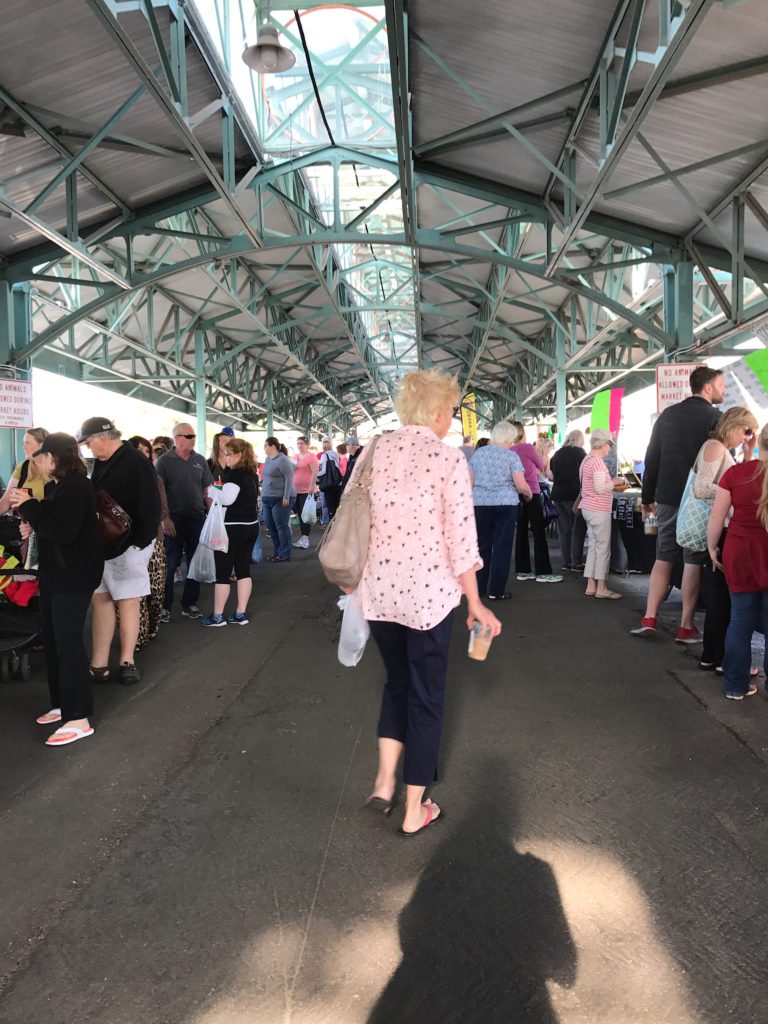 After a bit of shopping and a quick stop by my dad's house to say "hi", I headed home to pick up Mike.
We've got tile to pick out!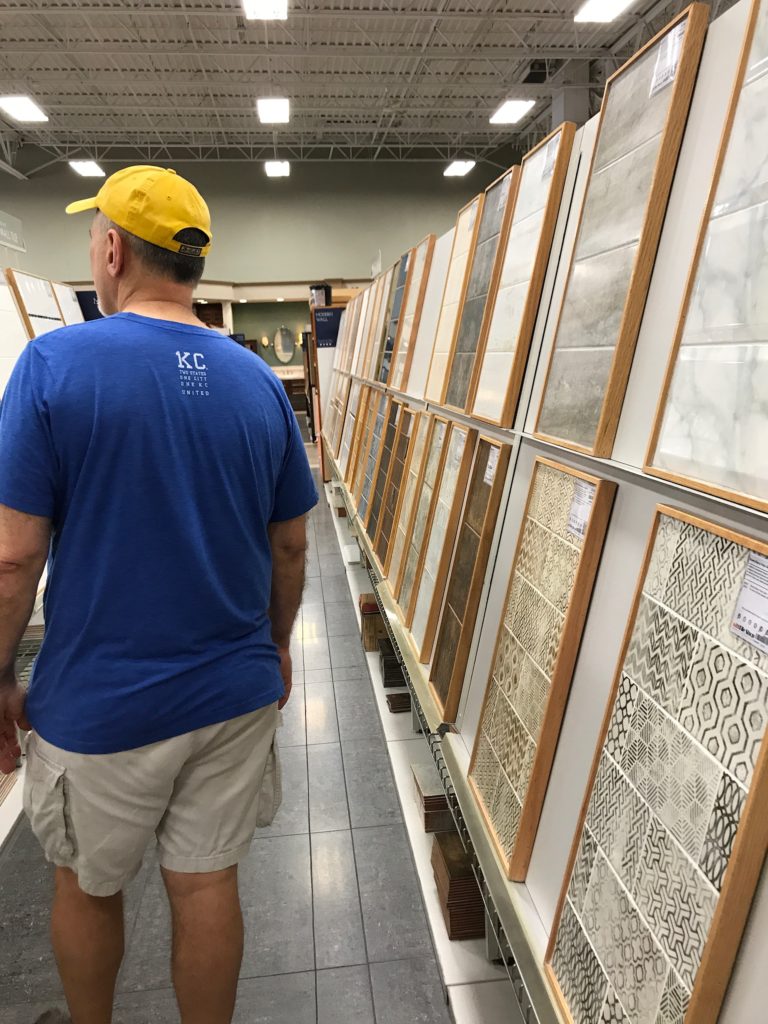 Surprise! We are both liking the grey's. Our entire house is turning grey.
Demolition should start in about 4 weeks. Ugh. Sounds like a good job for a 40 something husband, don't ya think??
The tile on the left is what we are thinking about for the shower. The tile on the right is what we are thinking about for the wall behind the tub. We are going with dark tile for the floor that looks like wood. I think I'm gonna like it.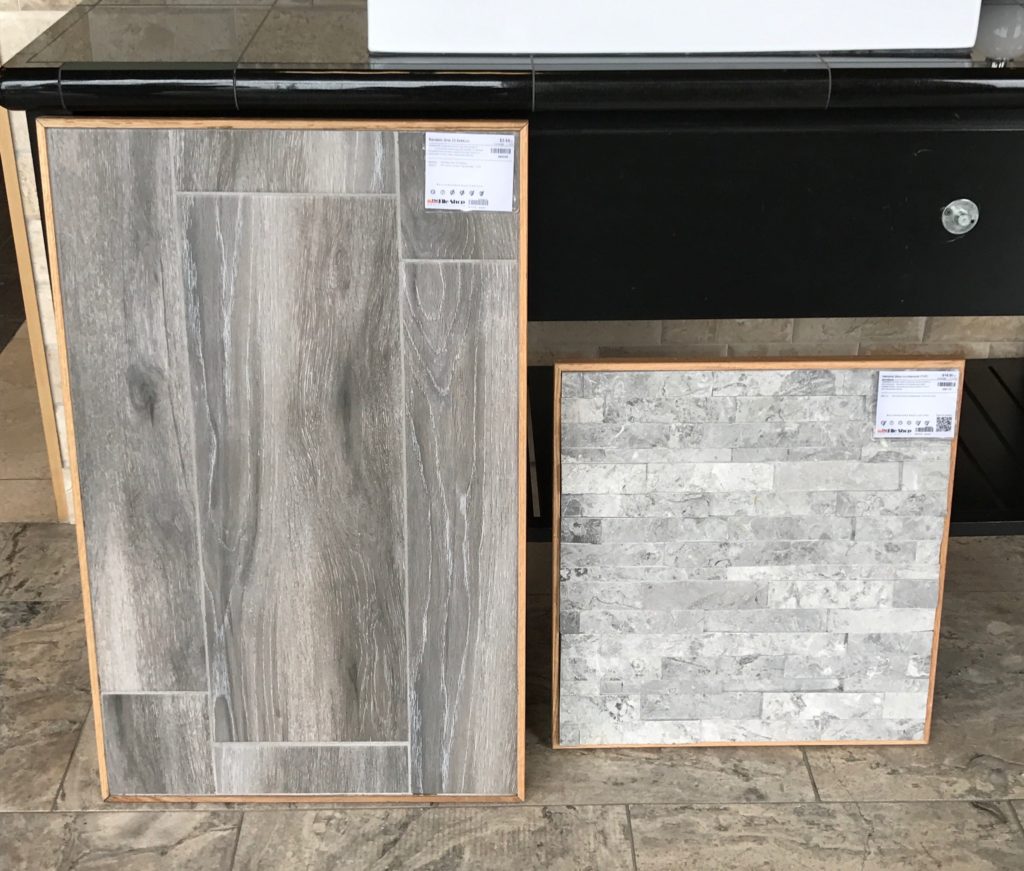 It was a full few days and I am ready for bed!
It's 10:00 pm on Saturday night and while I blog away, Mike is watching the Ten Commandments. I think we watch it every year.
Old movies are funny. Over acting?? I'm trying not to giggle so I don't ruin it for Mike. I'm so mean.
I gotta go! Moses is parting the Red Sea!! My favorite part!
If you are celebrating Easter, Happy Easter tomorrow!
If you are not, Happy Sunday tomorrow!
Hugs to all!
2017 Goals
Make time each week to Meal Plan
Drink 100 ounces of water each day
Exercise 5 days a week
Eat three meals and one snack daily
FOUR 100 Mile Walking Challenges this year!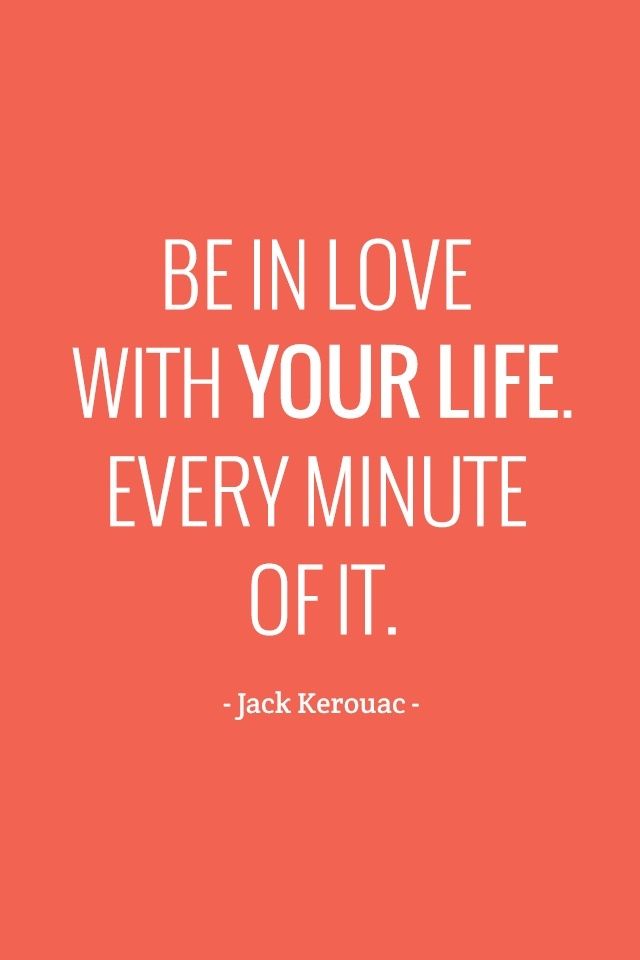 "love the life you live, live the life you love"