Steps
I hadn't taken a long walk with Becky in a while, but that changed yesterday. We didn't go at a super fast pace, but we did get in a long walk. Look where that walk put me for my steps at the end of the day!
Yay. Over 15,000!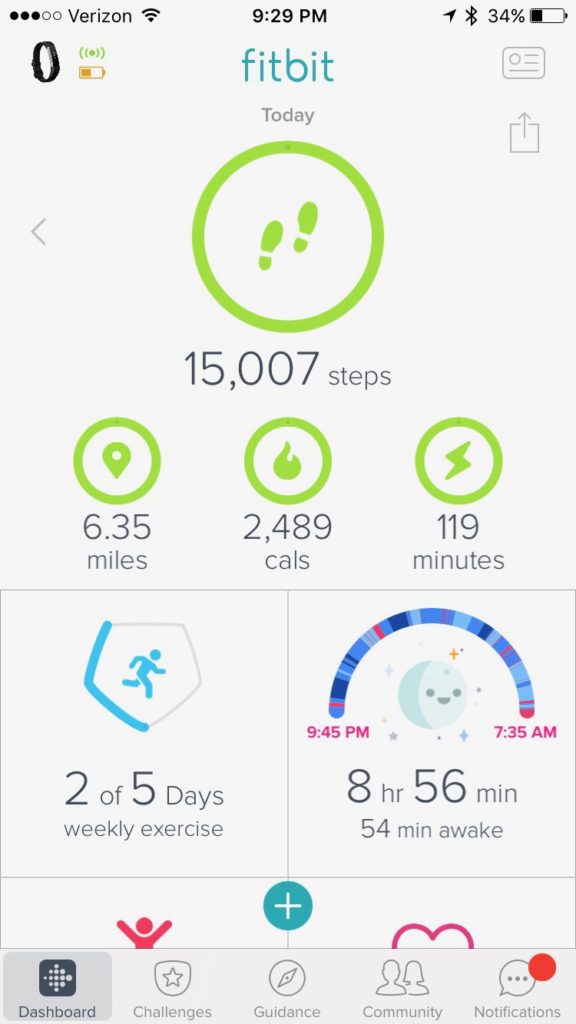 Fitbit was very happy for me!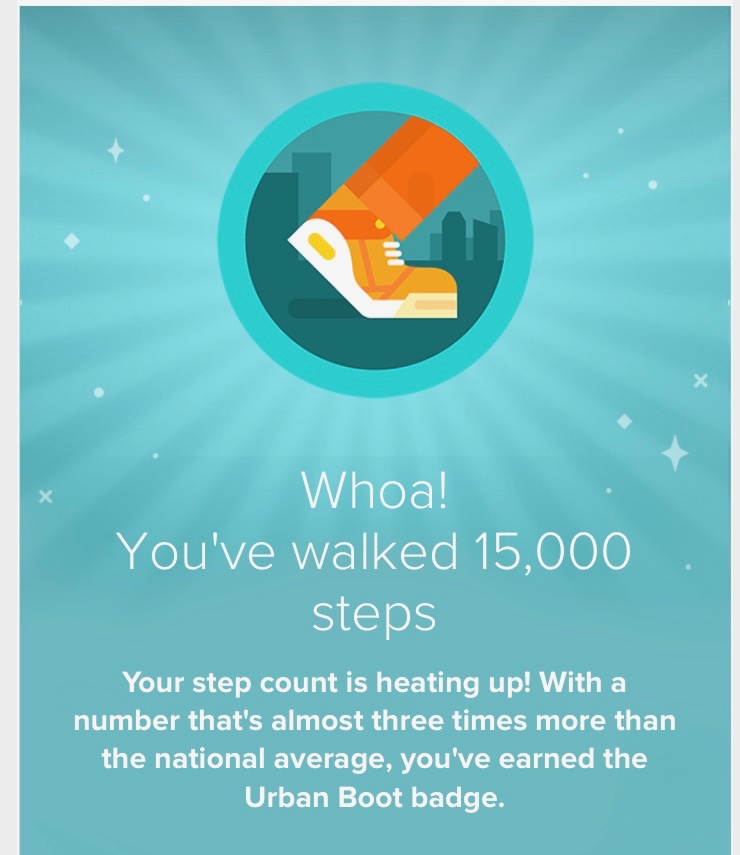 Needless to say, I had some aching feet before getting into bed last night but it felt good to get in a long walk.
I have a walking date scheduled this afternoon with someone that I met via Instagram. I was working a WW meeting several weeks ago, and she came up to me and asked me if I was Julie from The Weight of my Weight. She said she thought I looked like her. I was so glad that she said something! Since then, we have been texting back and forth and trying to plan a walking date. I hope she isn't a speed walker!
Scampi
I have been trying to mix up the dinner menu just a tad. Last nights dinner was Shrimp Scampi. I've made this before and served it over Spaghetti Squash and we both really liked it. I put the squash in the oven and started dinner.
I Googled Shrimp Scampi recipes, looked at four or five, then made up my own recipe based on the suggested measurements in the recipe and based on what I had on hand. I do that for a lot of recipes when I feel like I know the basics, but question my measurements. This is such an easy meal to make. Olive Oil, Garlic, Shrimp (I used frozen), Broth (or Wine), Lemon and Parsley are the main ingredients. The only ingredient I really had to buy was the parsley.
For a side, I made the purple asparagus that I picked up at the city market on Saturday.
The vendor told me that it was great to eat raw, that it was sweeter than green asparagus and that if I cooked it, it would turn green!
It did!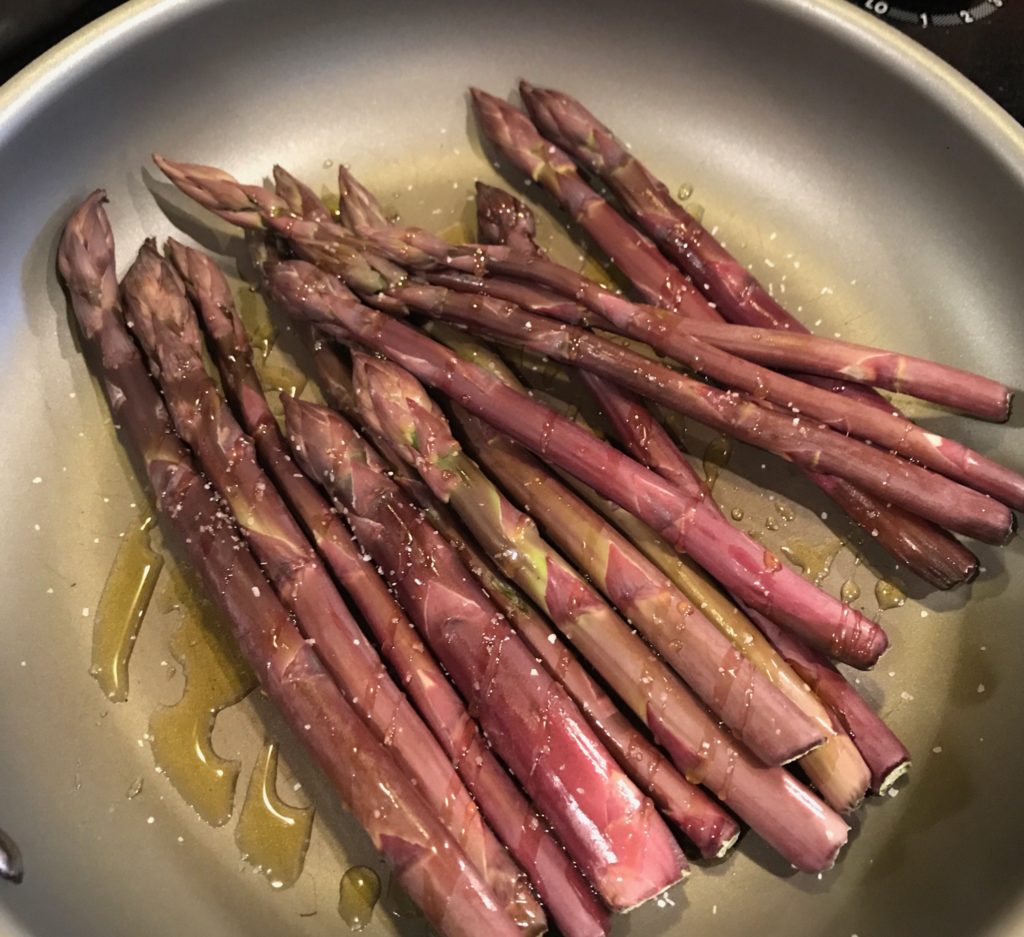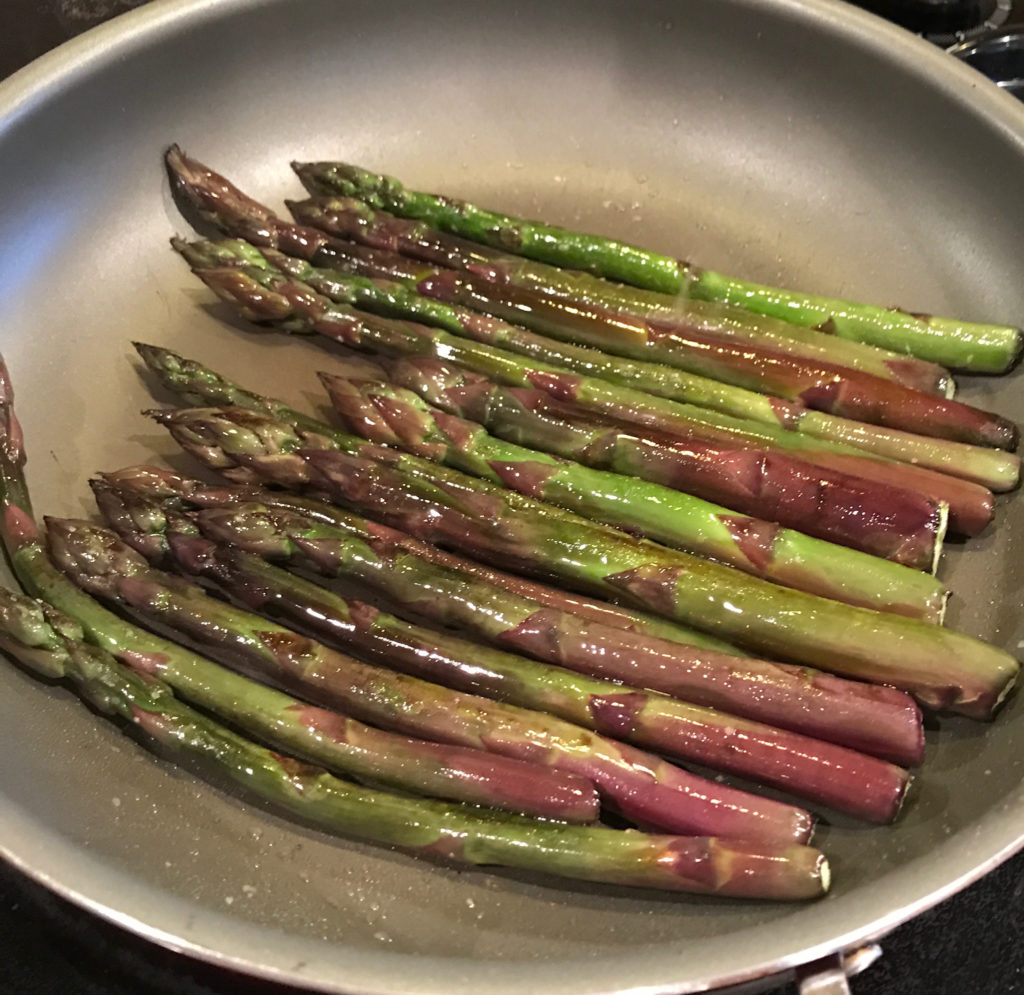 I ate a banana yesterday for breakfast and I ate 3 SmartPoints for lunch, so I had all sorts of points left for dinner.
I never buy pasta anymore, (because I truly love Spaghetti Squash!) but it sounded so good with the scampi and I knew I had plenty of points to work it in. I found a little box of Orzo in the pantry!
I was also able to work in a beer after dinner with my friend that lives across the street. It was a pretty darned good day.
I hope you're having a spectacular week!
Breakfast – 0 SP
Banana on the go!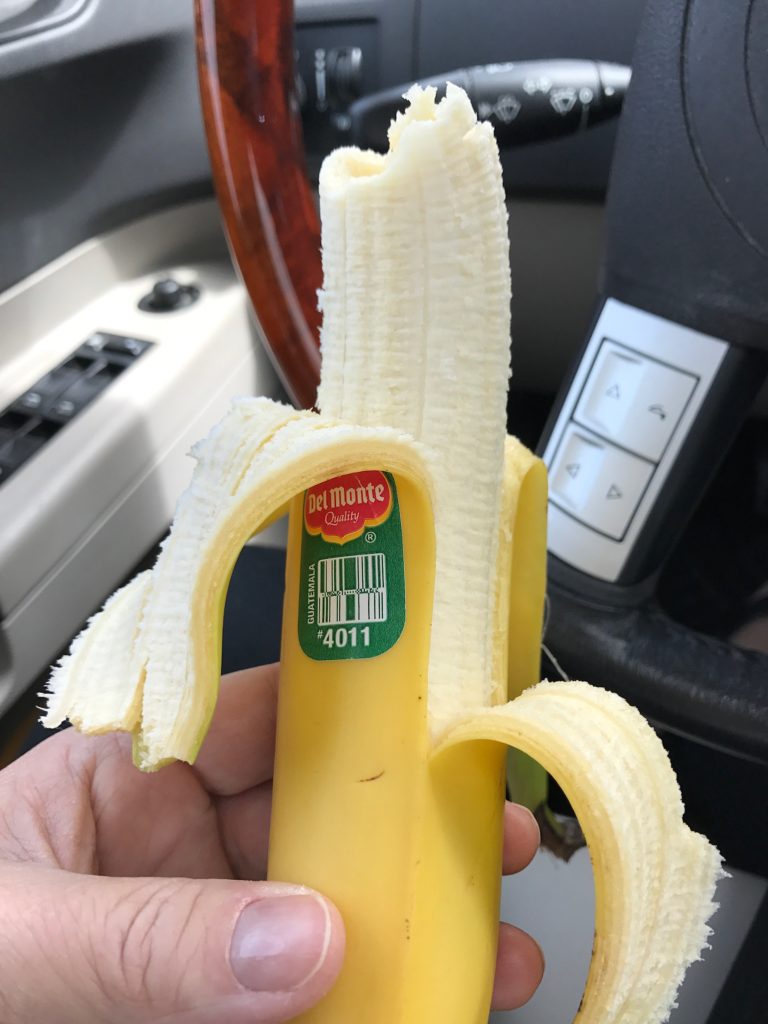 Lunch – 3 SP
One Whole Wheat Low Carb Tortilla, 10 g cooked Center Cut Bacon, 5 Scrambled Egg Whites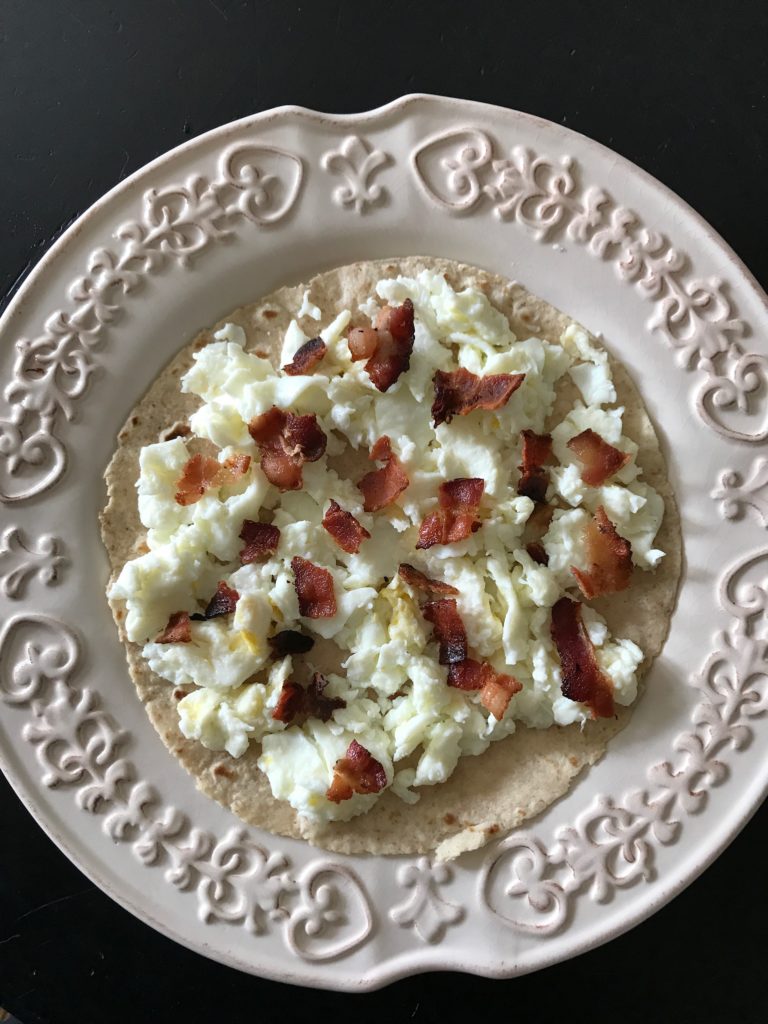 Rolled it all up! 27 grams of Protein in this little 3 SmartPoints lunch.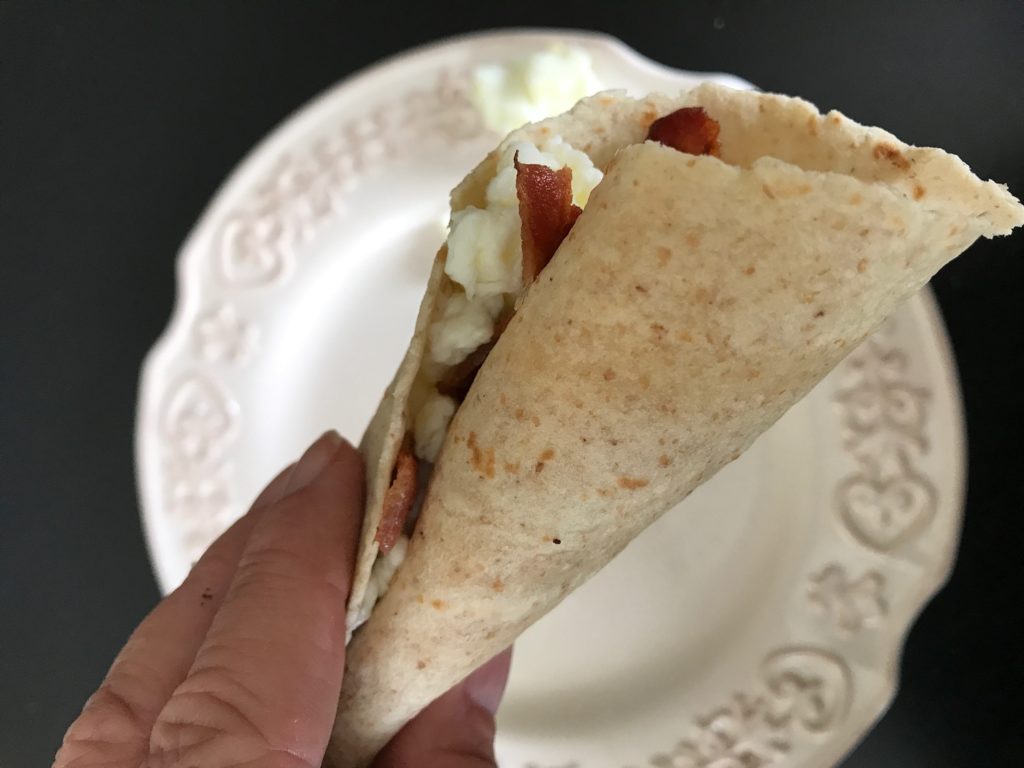 Snack – 1 SP
I had kind of steered clear of dairy for awhile, but it doesn't seem to bother my stomach, and in an effort to up my protein a bit, I've added a few dairy items back in.
This is one Scoop of Quest Vanilla Milkshake Protein Powder, 8 ounces of cold water and a hand full of ice cubes in the blender.
This 1 SmartPoint snack is 22 grams of protein!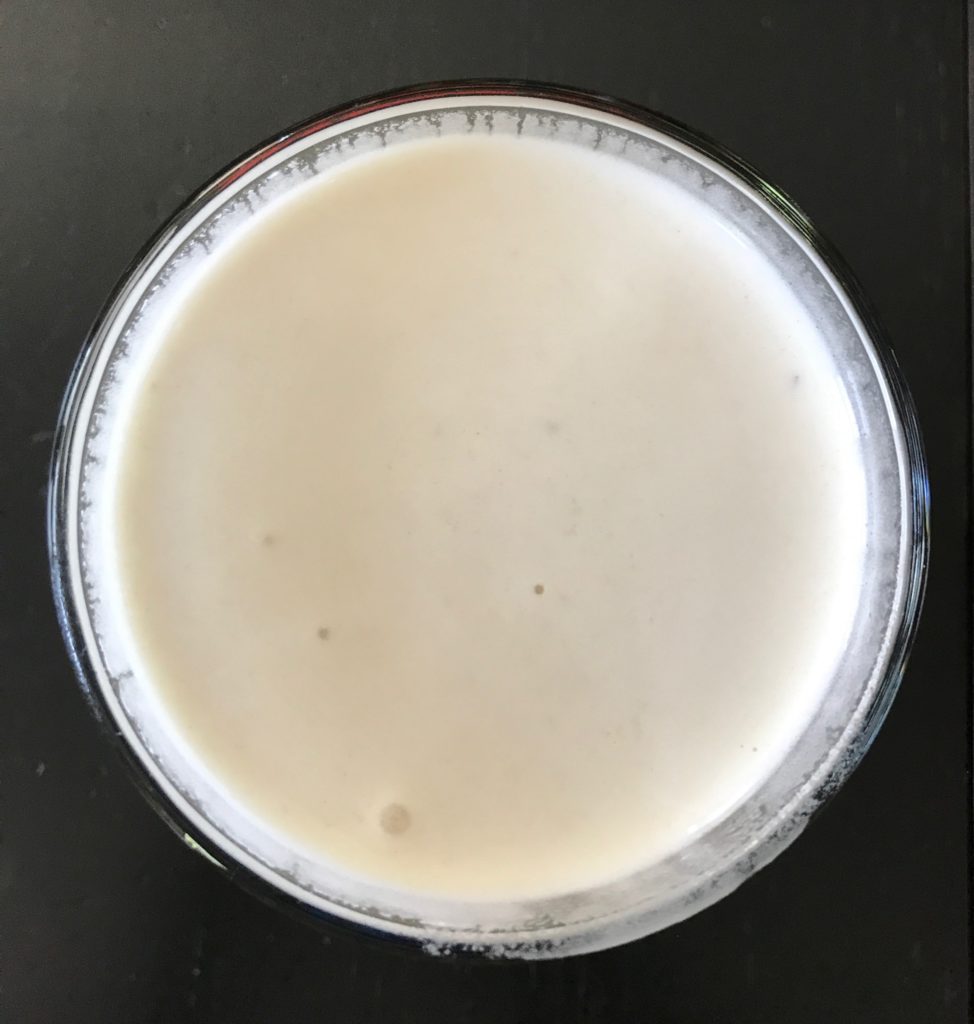 I pulled a beer mug out of the freezer and it was the perfect snack after my long walk outside.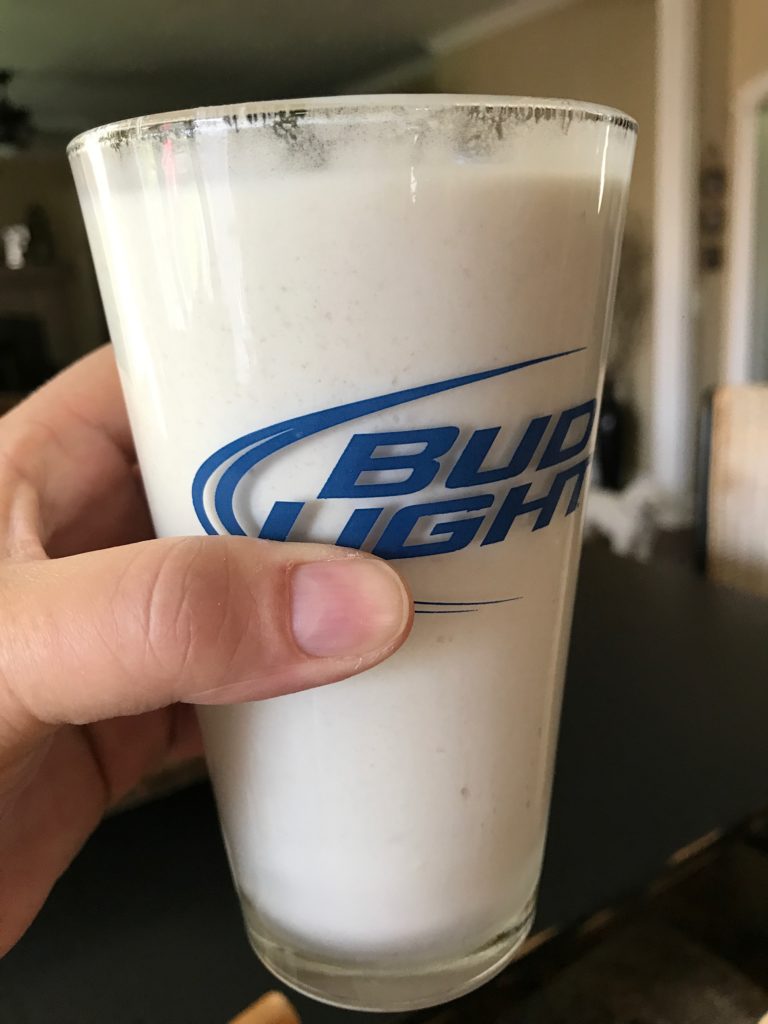 Dinner – 24 SP
Shrimp Scampi (6 SP) over Orzo (100g = 11 SP) with a side of Asparagus with Parmesan (2 SP) and an un-pictured Beer (5 SP)
Mike kept saying, "Now what all is in here?" Yep, it was that good!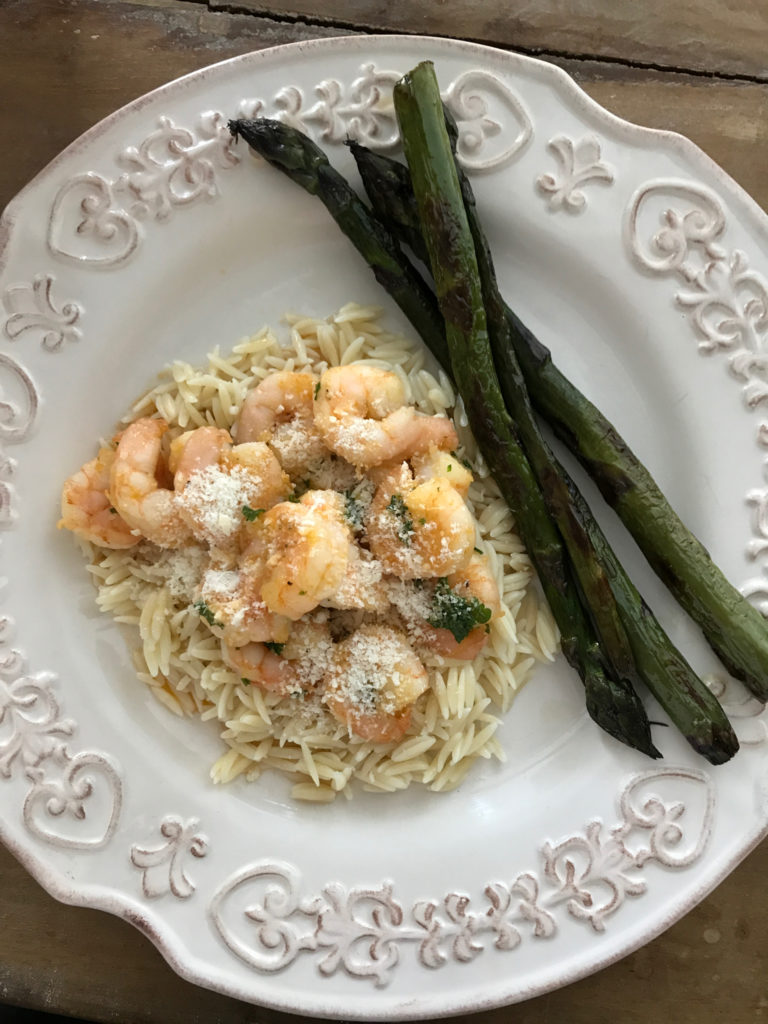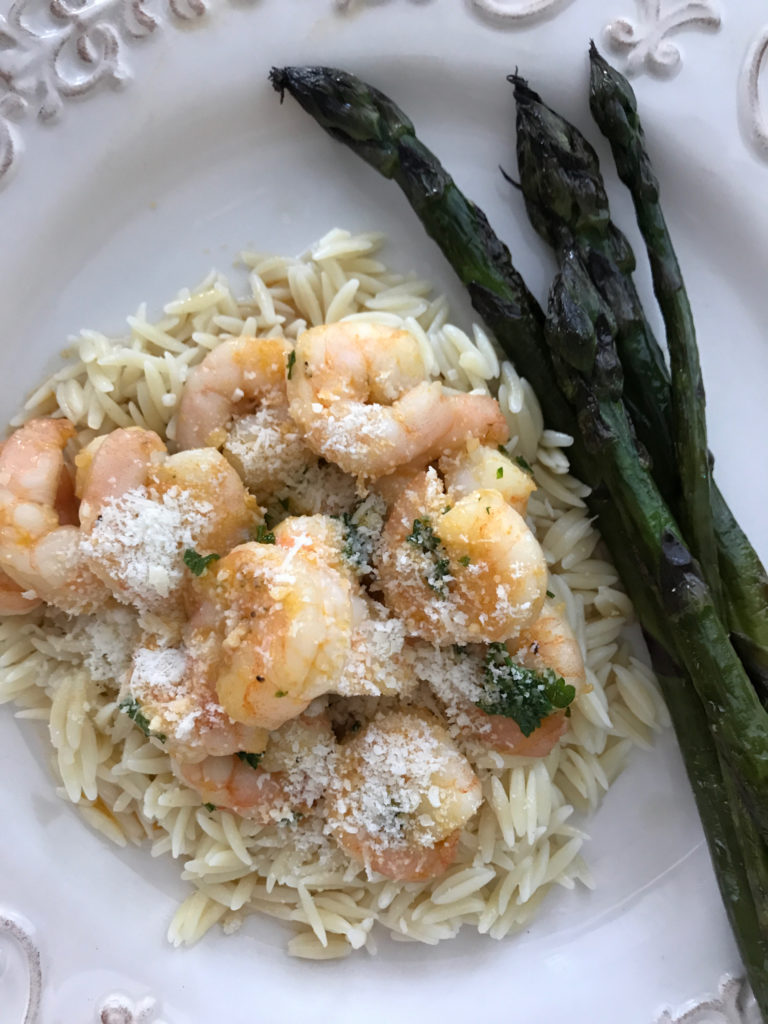 Daily SmartPoints Total = 28
2017 Goals
Make time each week to Meal Plan
Drink 100 ounces of water each day
Exercise 5 days a week
Eat three meals and one snack daily
FOUR 100 Mile Walking Challenges this year!
I'm feeling a great day ahead. How about you??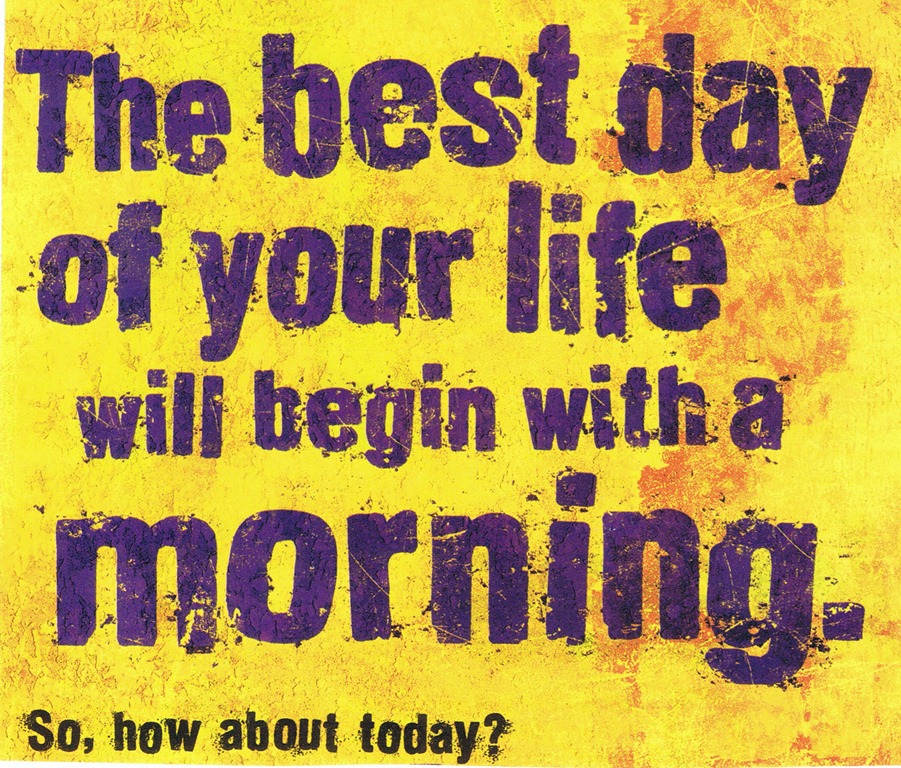 "love the life you live, live the life you love"