I work an early WW meeting on Thursday as a receptionist and then I am typically home by 9:00 am. Yesterday Mike was gone all day (he works mostly from home) and had plans for a golf game late in the day. I had the house to myself all day so you know I made a big "to do list" and attacked it.
A friend stopped by as I was thinking about breakfast and was at my house until after noon, so breakfast was lunch. We had a great chat, so i didn't mind at all, I was just starving!
I spent the rest of the afternoon planning my Ebay sale. I've never done that before but I have a few things that I think I should put on Ebay rather than in a garage sale. One thing led to another and I ended up melting the last of the wax in a gazillion candles and washing out the jars to use for something clever. I don't know what yet…..
Pinterest, I might be looking at you today. The house smelled amazing.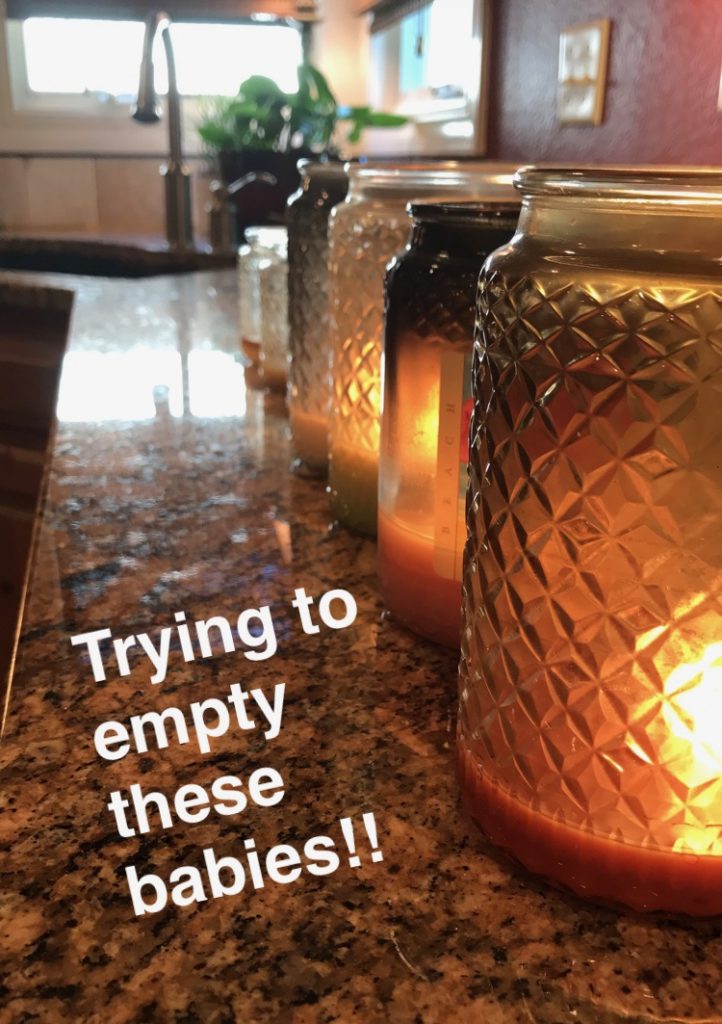 Then I cleaned out the mason jars that I got as a gift with herbs in them last year for Mother's Day. I have an idea for a center piece for these. Hobby Lobby? I might be visiting you today.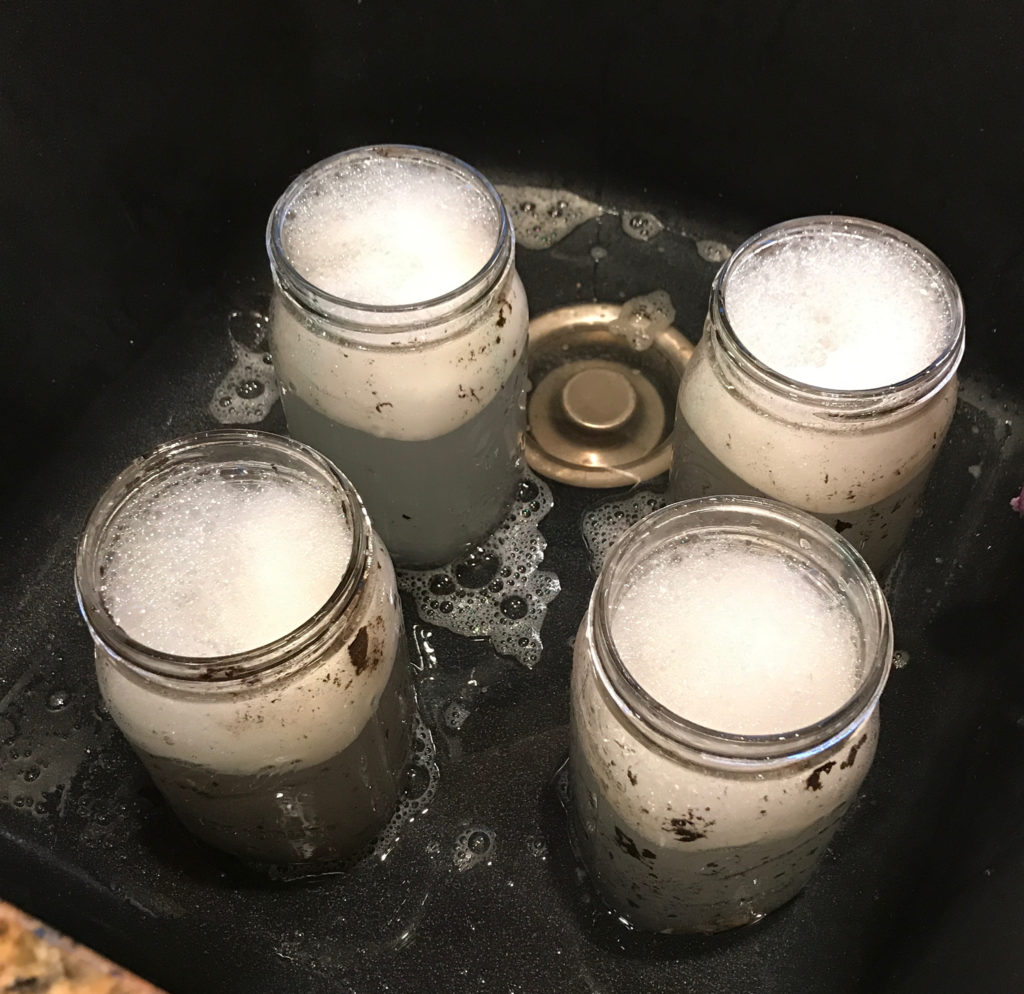 did NOT take any long walks yesterday, but I do think that walking is one of the best things for Plantar Fasciitis and that driving and sitting and sleeping are the absolute WORST things for it.
I am having fun watching my FitPoints rack up on my WW app!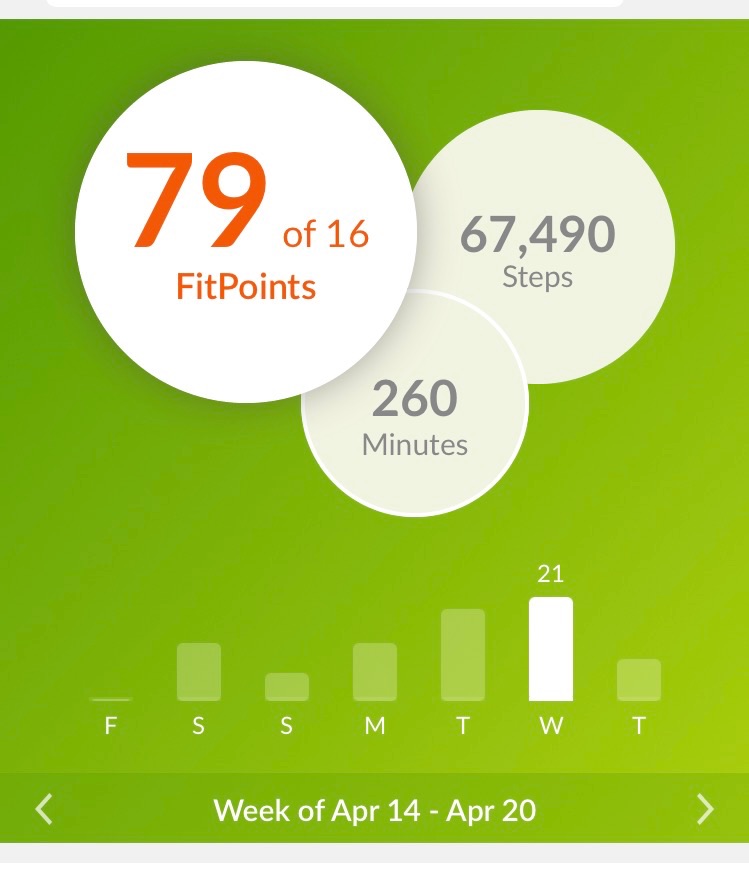 Yesterday's eats…
Lunch – 6 SP
I had a busy morning and I didn't have anything to eat until 12:30. I was a tad irritated with myself for poor planning and eating so late, but on the other hand I was thinking about all of the points I had for a snack later or a big dinner!
Big Ass Waffle topped with Warm Blueberries and 1 T. of my new Trader Joe's Nut Butter.
For the blueberries, I put one cup of frozen wild blueberries in a bowl and microwave for about 2 minutes. That's it. Just Blueberries. So good!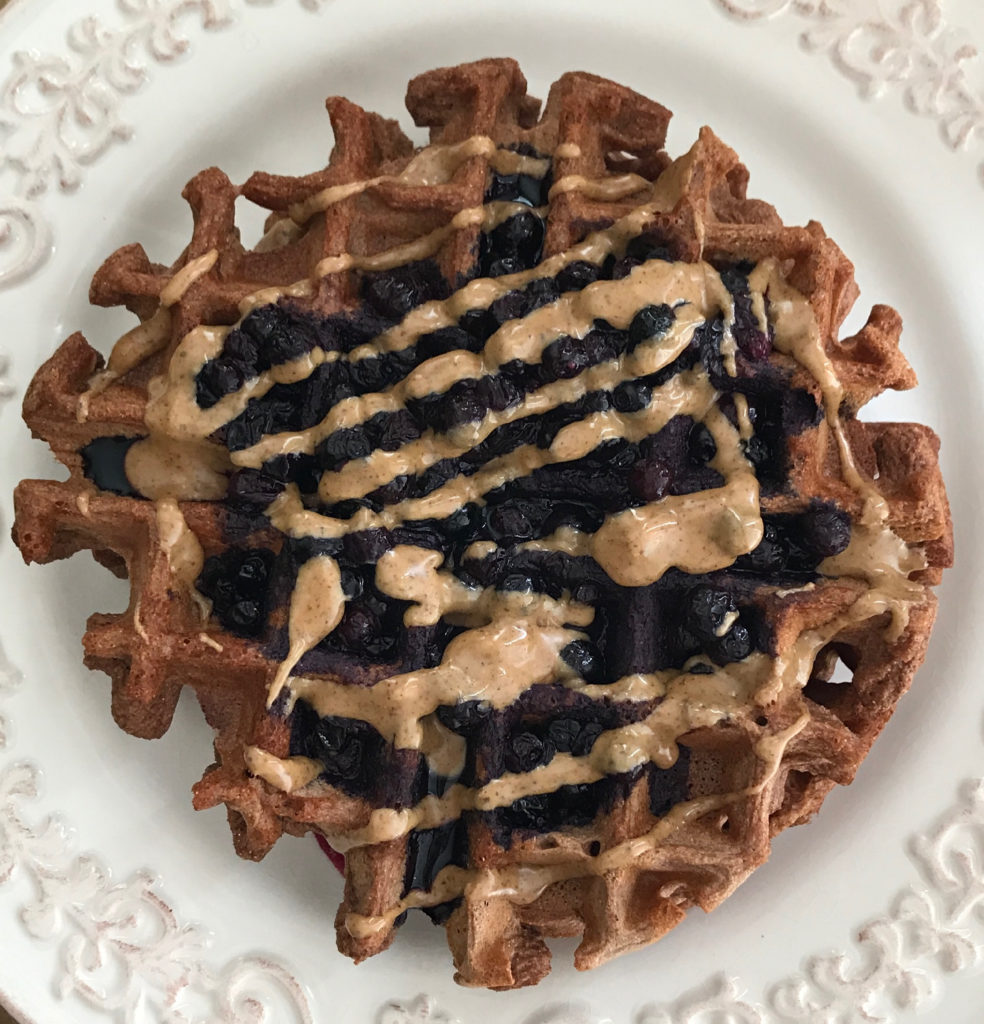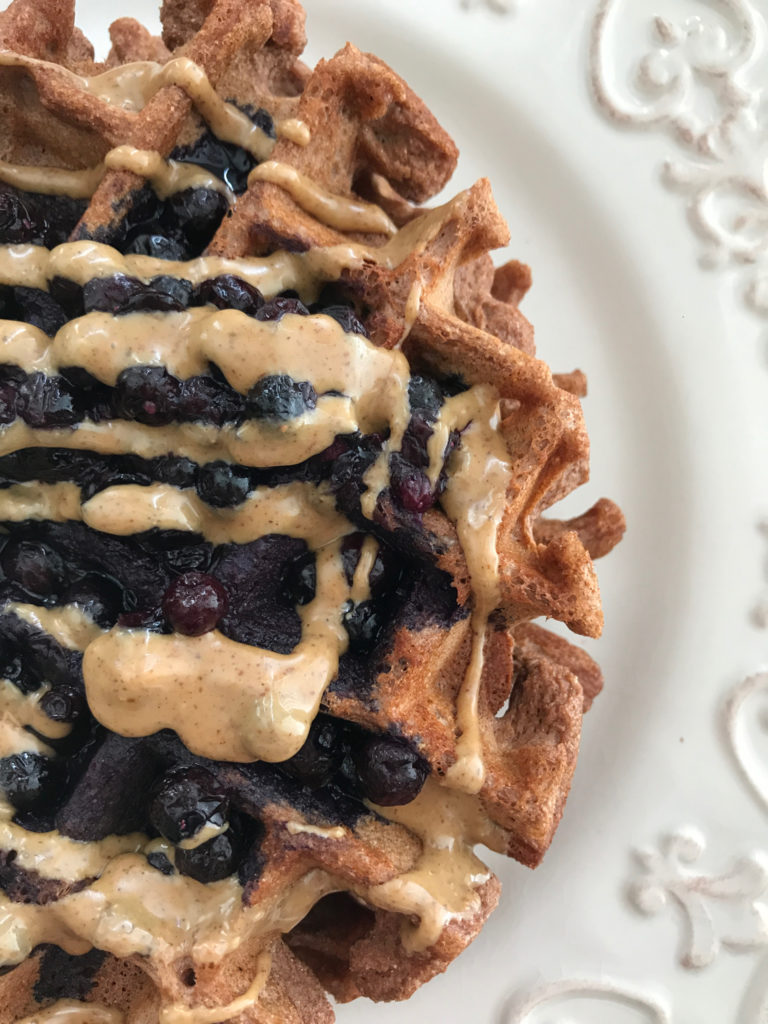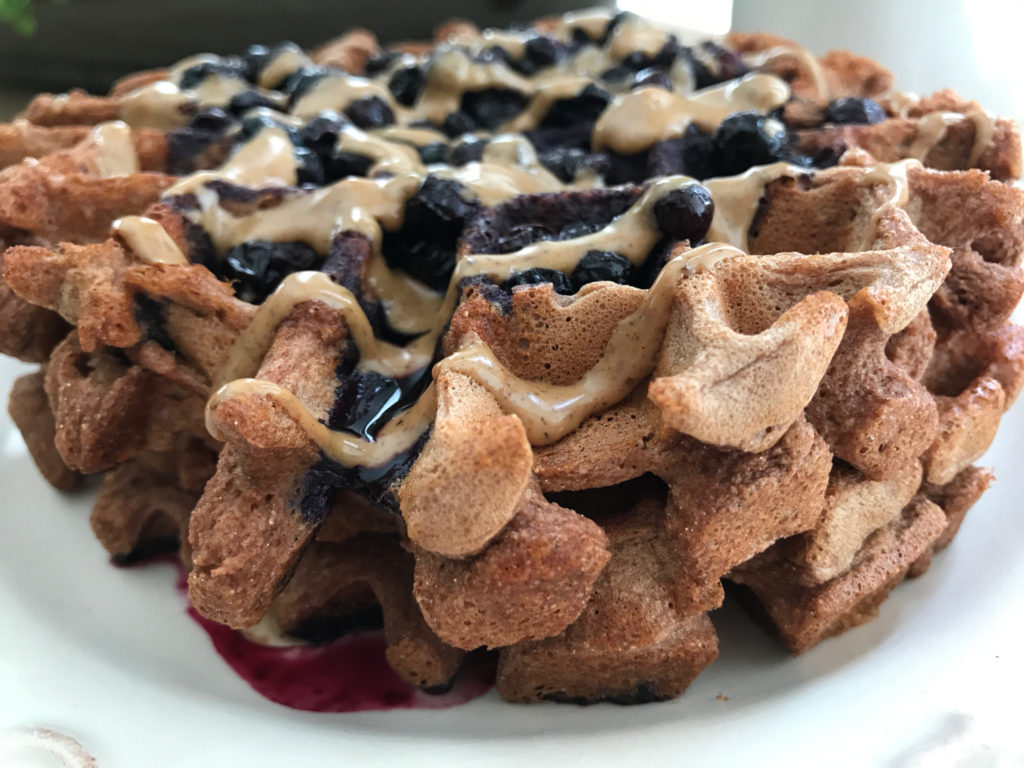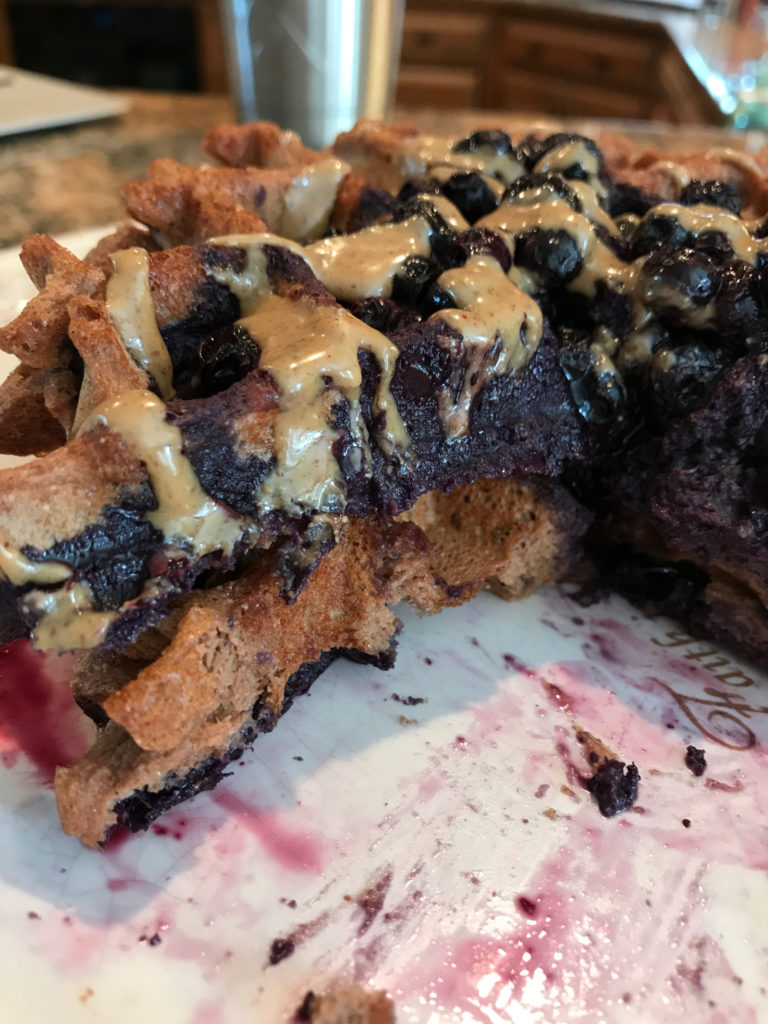 Snack – 2 SP
1 Whole Wheat Low Carb Tortilla with Turkey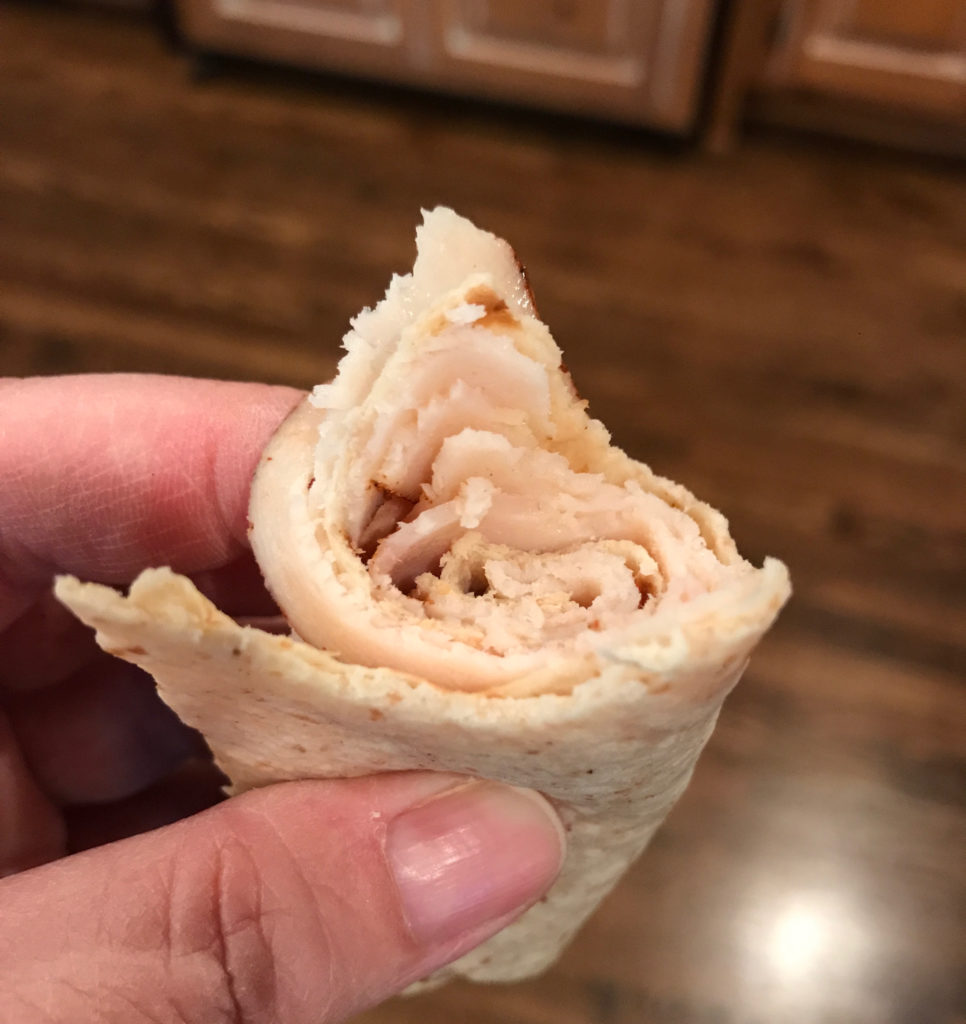 Snack – 2 SP
10 of these Roasted Plantains from Trader Joe's.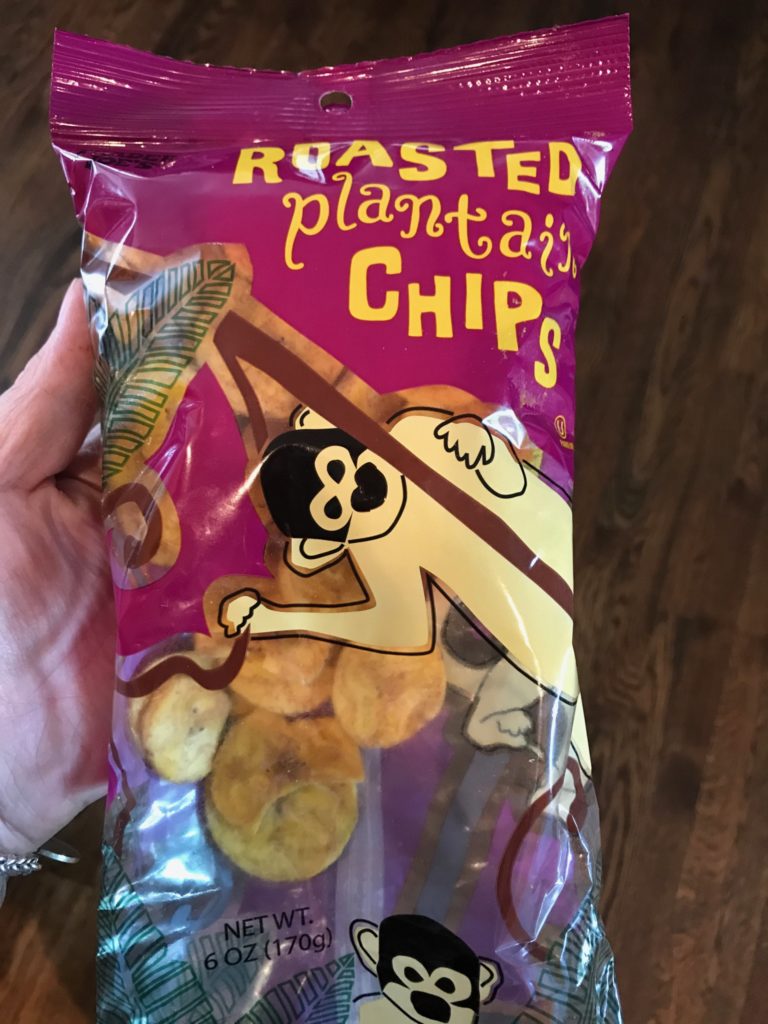 Dinner – 15 SP
Portabella Mushroom Cheeseburger and a pile of (150g) Sweet Potato Fries!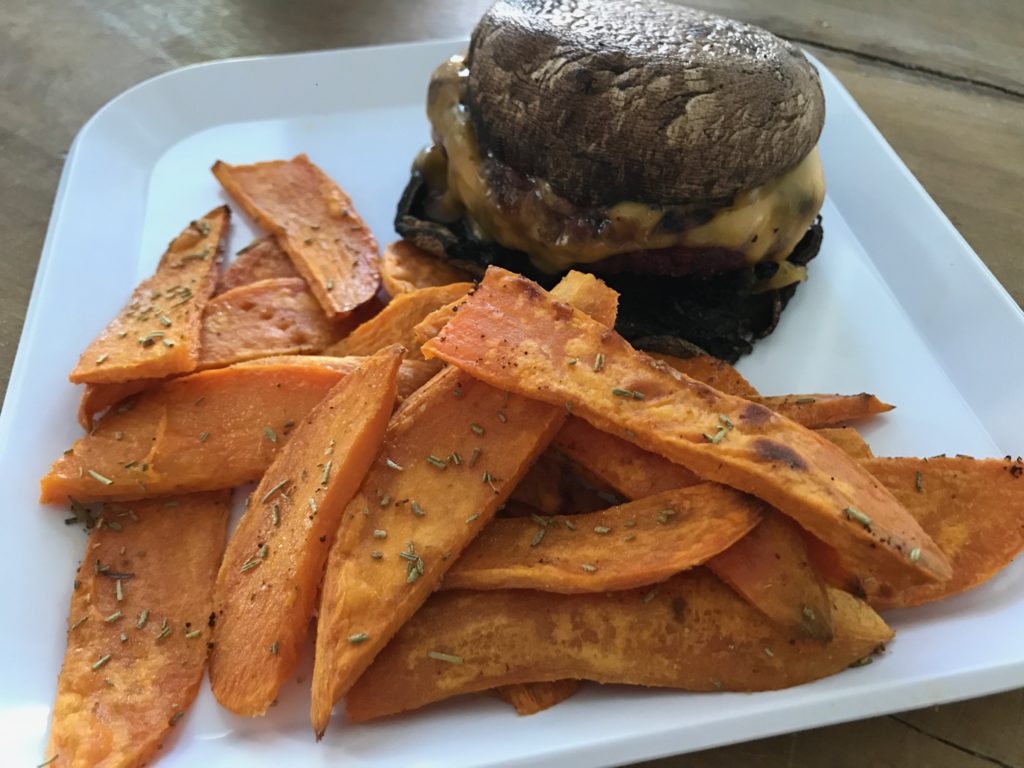 I sprayed the Mushroom Caps with Olive Oil and sprinkled with Sea Salt. Bake at 425 for 20 minutes. Thanks for this idea Becky!
I sliced a Sweet Potato thin, laid on Parchment paper, sprayed both sides with cooking spray and season salt and baked those along with the mushroom caps.
I grilled a 6 ounce 90%/10% Beef burger outside while the oven did it's thing inside. I topped that with one slice of Reduced Fat Sharp Cheddar.
Dinner was just as good as I hoped that it would be.
Daily SmartPoints Total = 25
2017 Goals
Make time each week to Meal Plan
Drink 100 ounces of water each day
Exercise 5 days a week
Eat three meals and one snack daily
FOUR 100 Mile Walking Challenges this year!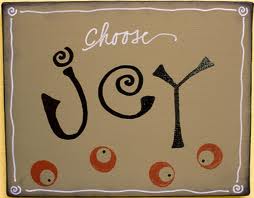 "love the life you live, live the life you love"