Yesterday was beautiful outside and I wanted to enjoy it as much as I could.
My morning started with coffee on the deck and watching the pups lay in the sun.
Next, I brought my breakfast out and enjoyed the sun myself just a tad longer.
I eventually brought my computer out and ended up spending the entire morning on the deck enjoying more coffee and catching up on emails. It really was the perfect morning.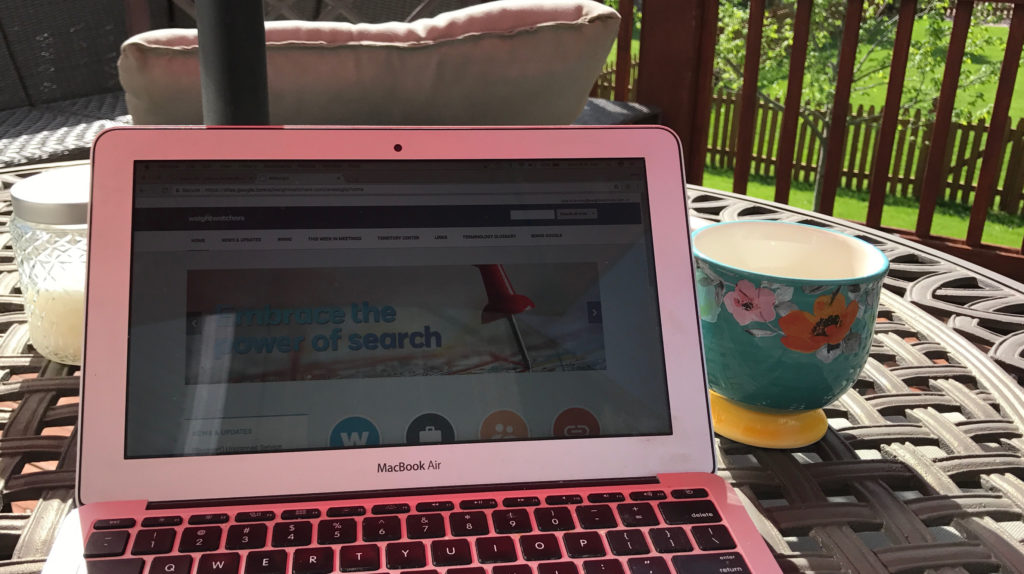 I met up for a walk with Becky at around noon and we ended up walking almost 7 miles!
I'd say that I ended my day with a good amount of steps!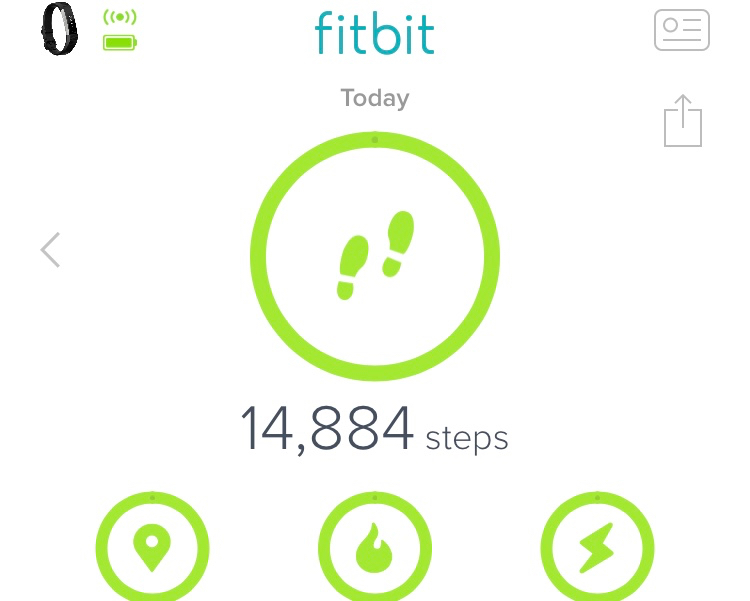 After our nice long walk, I had lunch on my deck. I just had no desire to be in the house with all of that sunny sunniness outside!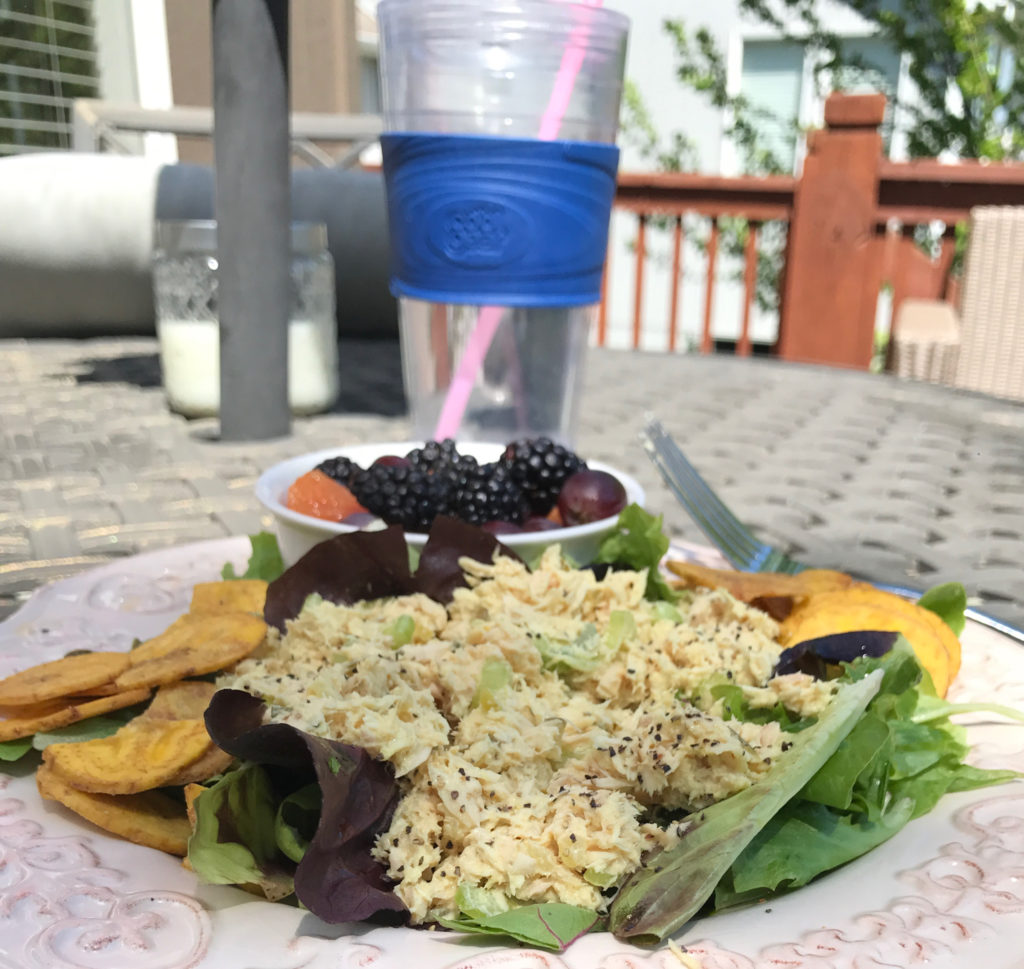 After I worked at a WW meeting, Mike and I met for dinner. We did NOT eat out on the patio and I have no idea why?
Today? More deck and patio meals. I can just feel it!
I had one of those really good days yesterday. I certainly hope that you did too.
Breakfast – 3 SP
Big Ass Waffle covered in berries and banana slices and and black coffee.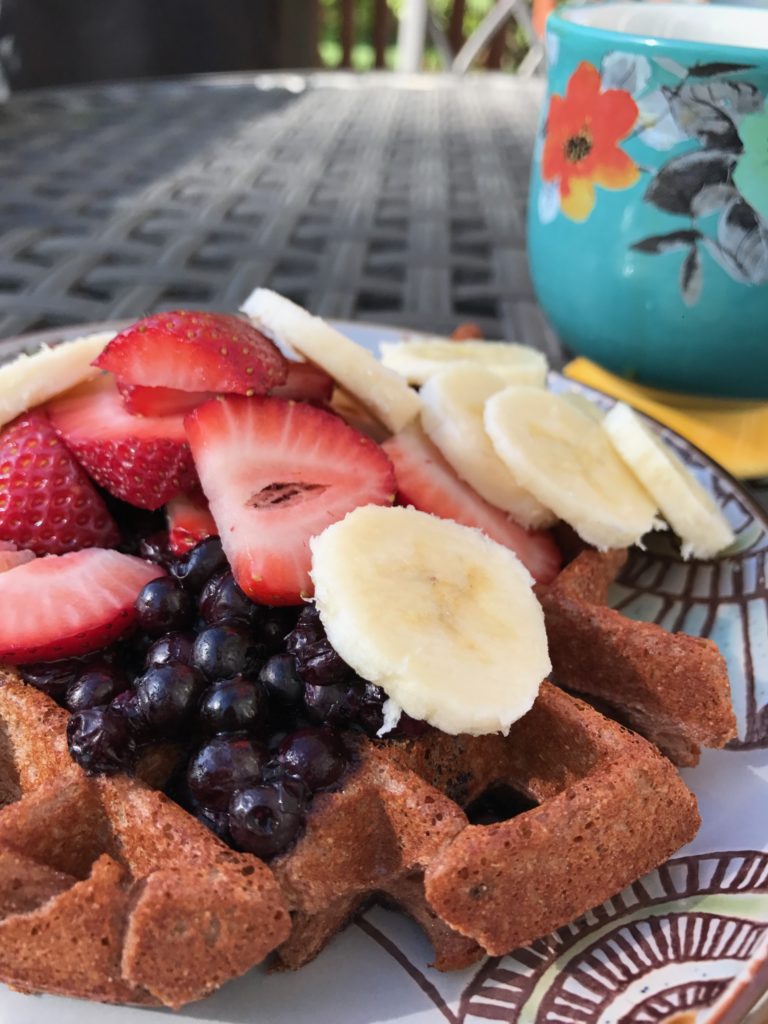 Lunch – 12 SP
Tuna Salad on a bed of greens and drizzled with Lemon Infused Olive Oil. Roasted Plantains on the side for crunch and fruit for something sweet to finish it off.
The lemon Infused Olive Oil on this was so good. I'm not sure why I'd never thought to do that before.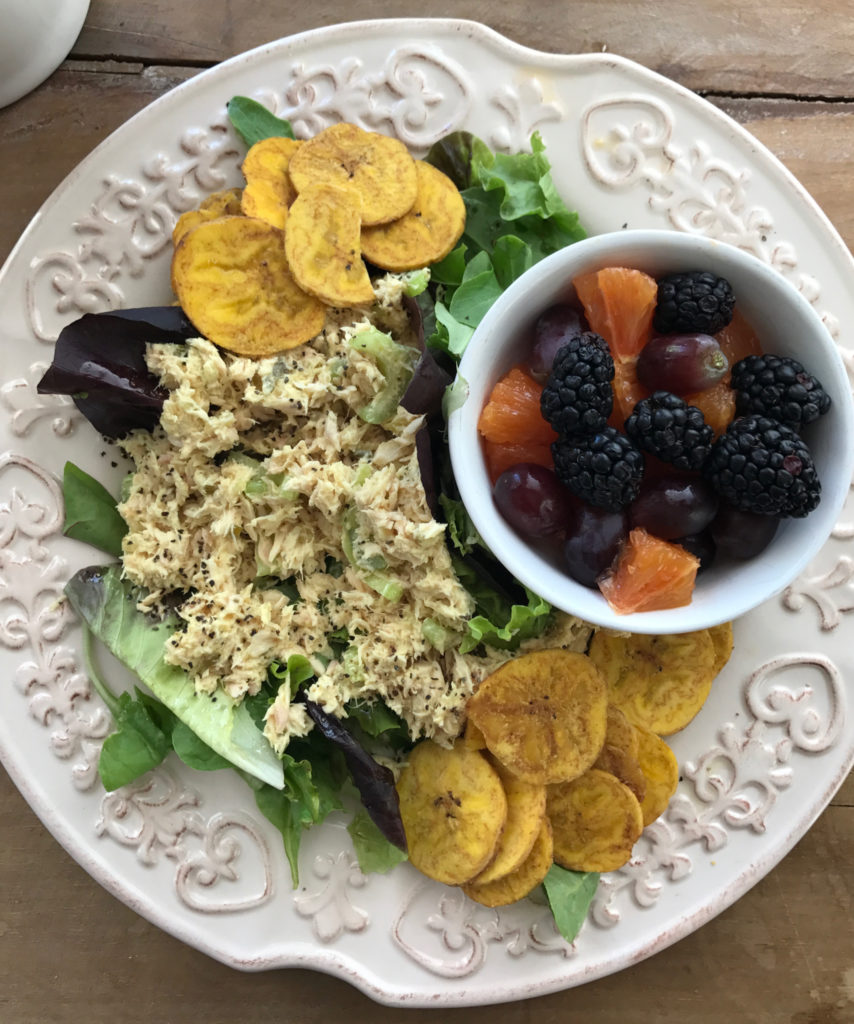 Snack – 2 SP
One cup of black coffee poured over ice, then I added a Premier Protein Vanilla to it. I poured this into my largest Yeti cup and headed out the door to work a WW meeting.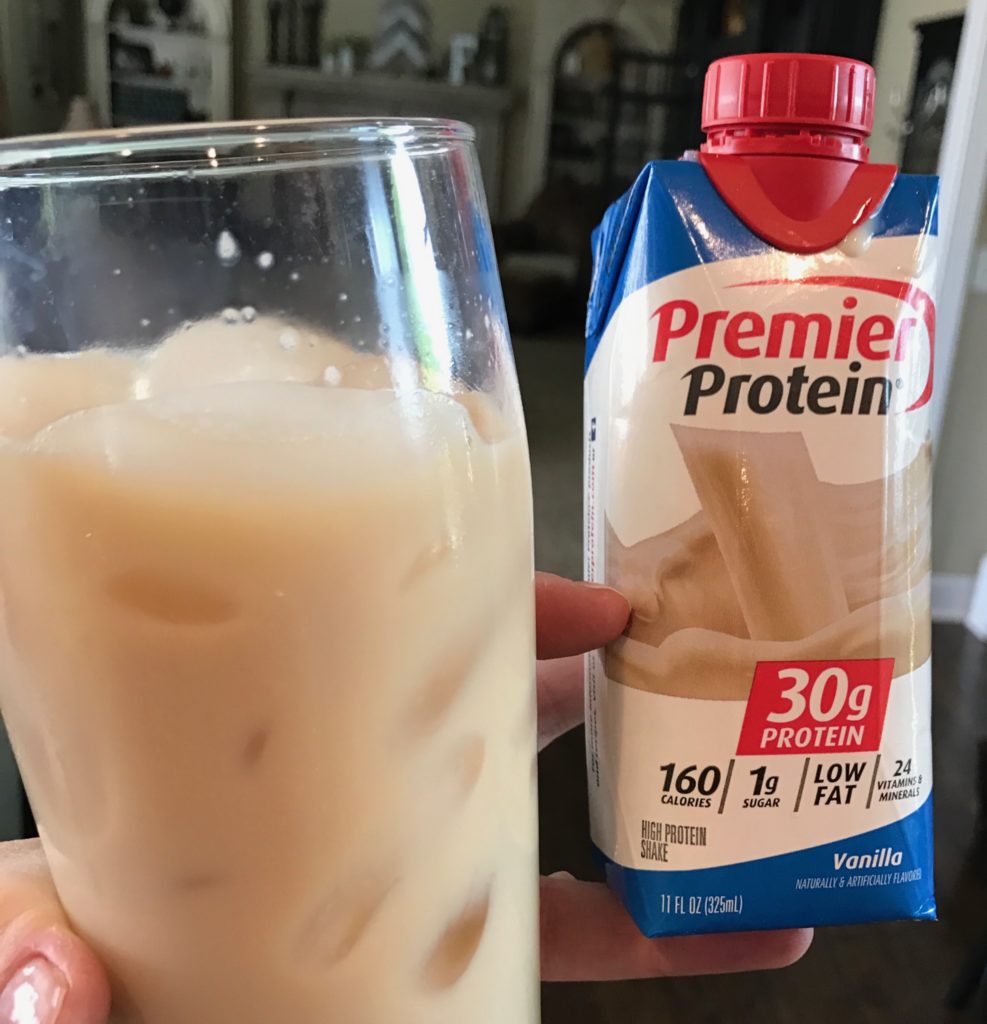 Dinner – 12 SP
Since I never did make it to the grocery store, Mike and I met for dinner at our little neighborhood spot.
One glass of Wine and Hawaiian Chicken Skewers with Steamed Broccoli.
I usually order the lunch portion, but I ordered the dinner portion. Now I have lunch for today!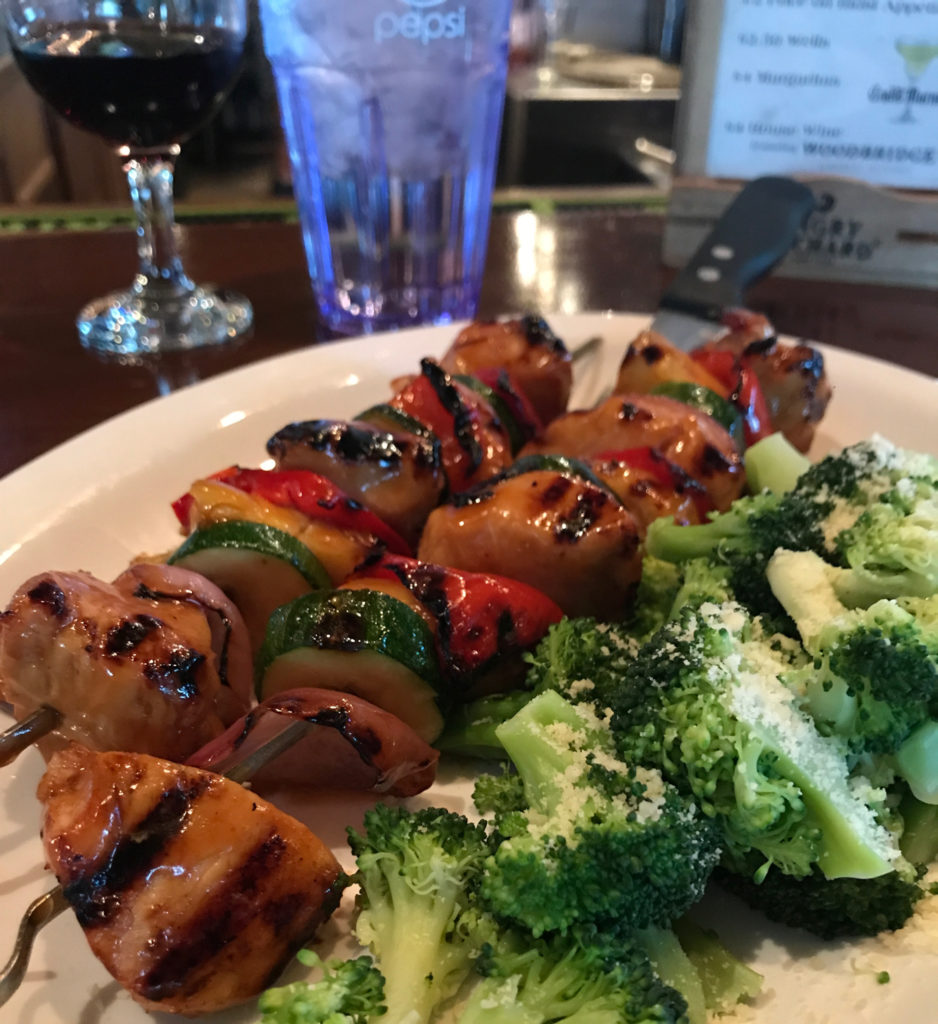 Daily SmartPoints Total = 29
2017 Goals
Make time each week to Meal Plan
Drink 100 ounces of water each day
Exercise 5 days a week
Eat three meals and one snack daily
FOUR 100 Mile Walking Challenges this year!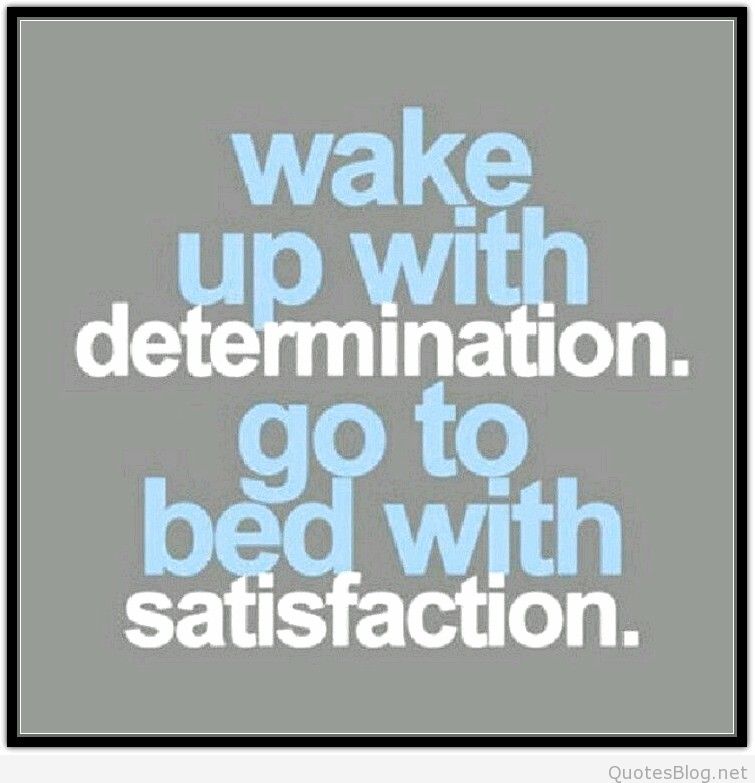 "love the life you live, live the life you love"