Yesterday was a really long day.
I woke up early, did stuff (you know how I do) then headed out to work.
My At Work WW Group continues to kick butt and continues to remind me just how much I love this job, the people that I have the opportunity to meet and all of the satisfaction that comes with this job. Best part of my week is this Tuesday meeting!
Every other Tuesday, after working my WW meeting, I have been going to visit my mom's cousin at the nursing home. If you've been reading for a while, then you know that February was a full month of moving my mom's cousin out of her apartment and into a nursing home. It was a really tough month and being her P.O.A., and my mom and myself being her only relatives, we had several decisions to make.
So far things have been going fairly well. Let's just say that the last two visits have been a bit more tense and I have left feeling guilty and stressed as a result of some of the decisions that needed to be made back in February.
My mom went with me yesterday and after we left the nursing home, I suggested a coffee. The nursing home is in Baldwin, Kansas, (about 45 minutes away) home of Baker University and the little town is super cute.
I found this adorable little coffee shop when I went by myself two weeks ago and decided to take mom to it yesterday.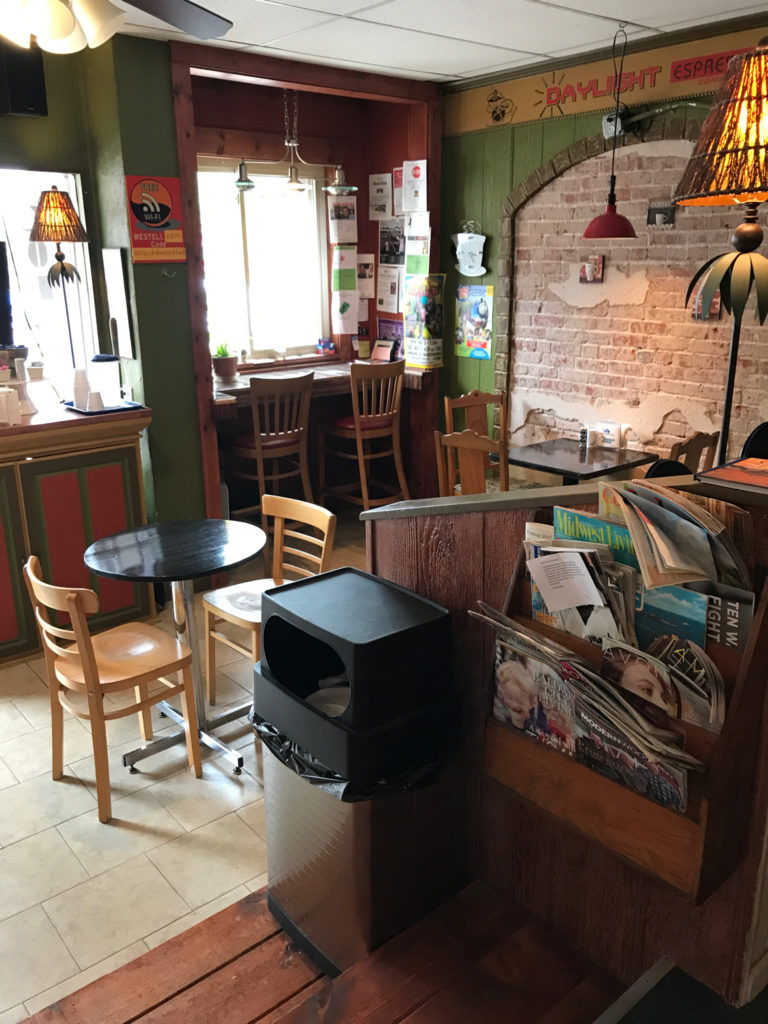 Cute, huh?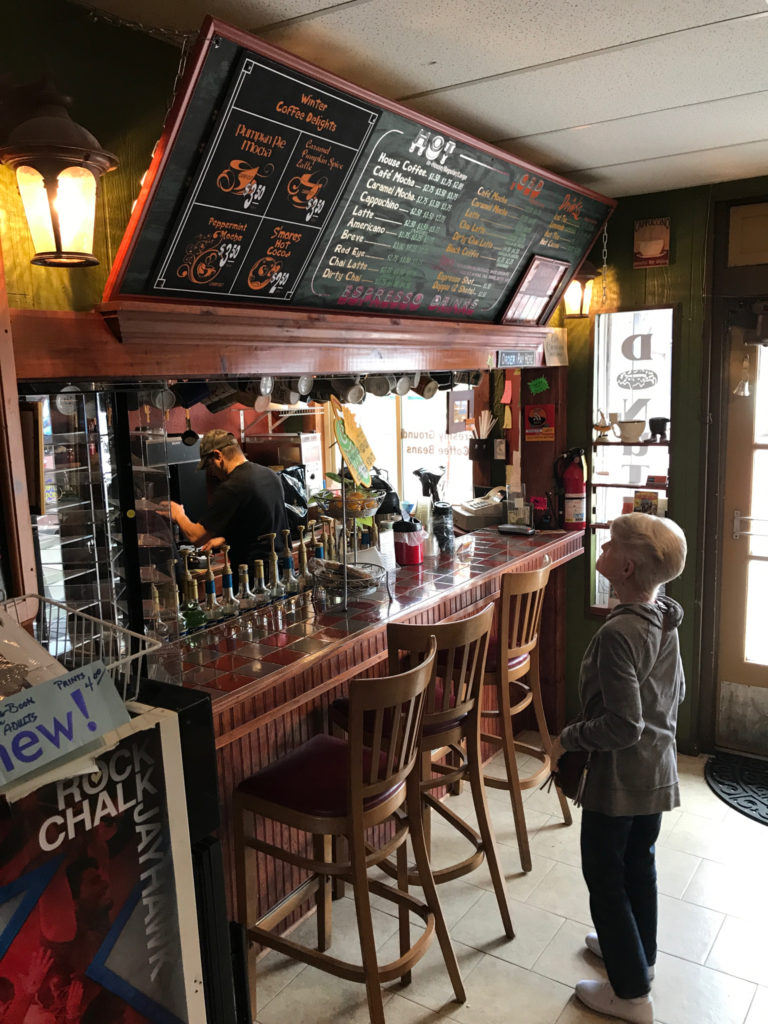 We got home late in the afternoon and I still needed groceries, had two more errands to run, and I had to pay bills. Ugh!!
Well, I got it all done.
While I was working away at my desk, Mike was making holes in the wall. He sure does have a lot of ideas lately.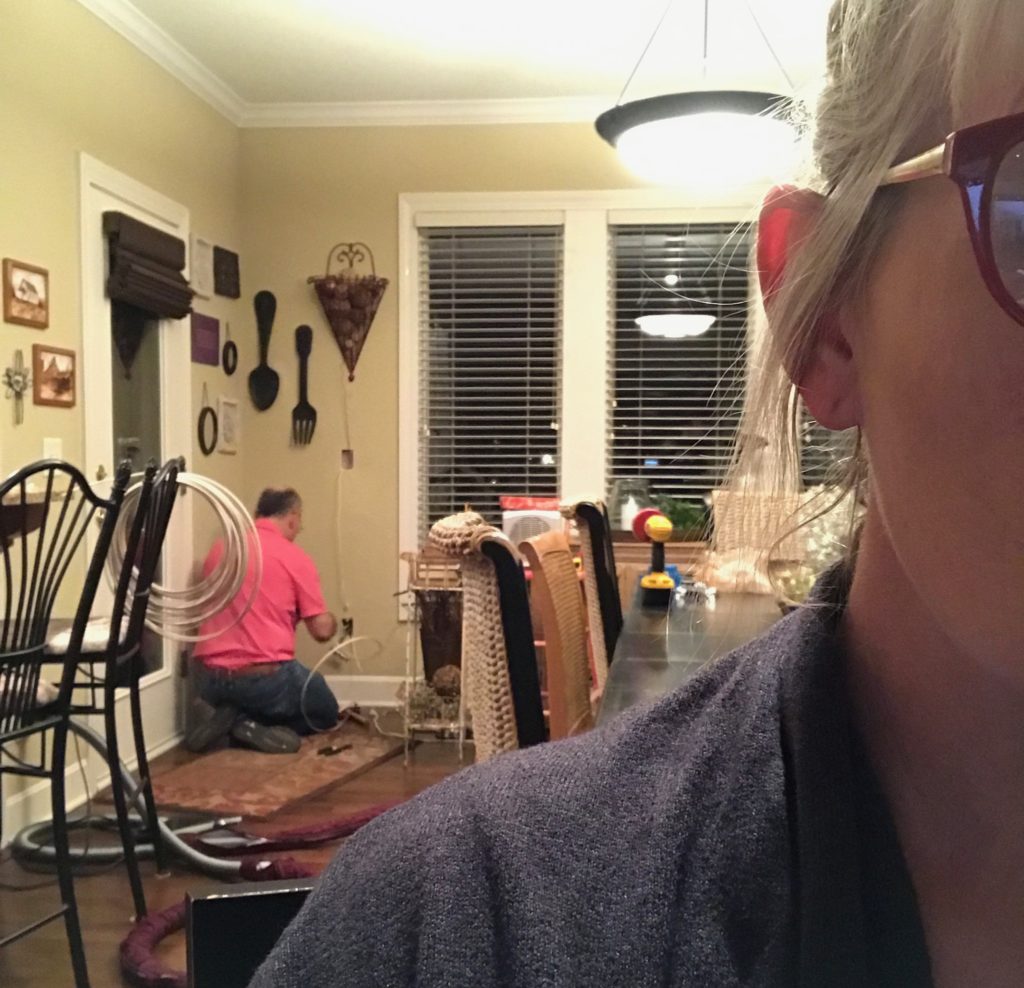 As I sat down last night to relax, I noticed that Tess, my daughter, had posted to her new blog. I love this blog post!
Check out Sippin' On Gym & Juice!
All that busy work yesterday and only 6,724 steps!
Breakfast and Dinner yesterday were delicious!
Have a great day today!
Breakfast – 7 SP
Oatmeal Bowl smothered in Warm Blueberries (I put one cup of frozen Wild Blueberries in the microwave for about 2 minutes. They are so sweet!) and 1 T. of Trader Joe's Nut Butter.
It's like a big Oatmeal Cookie!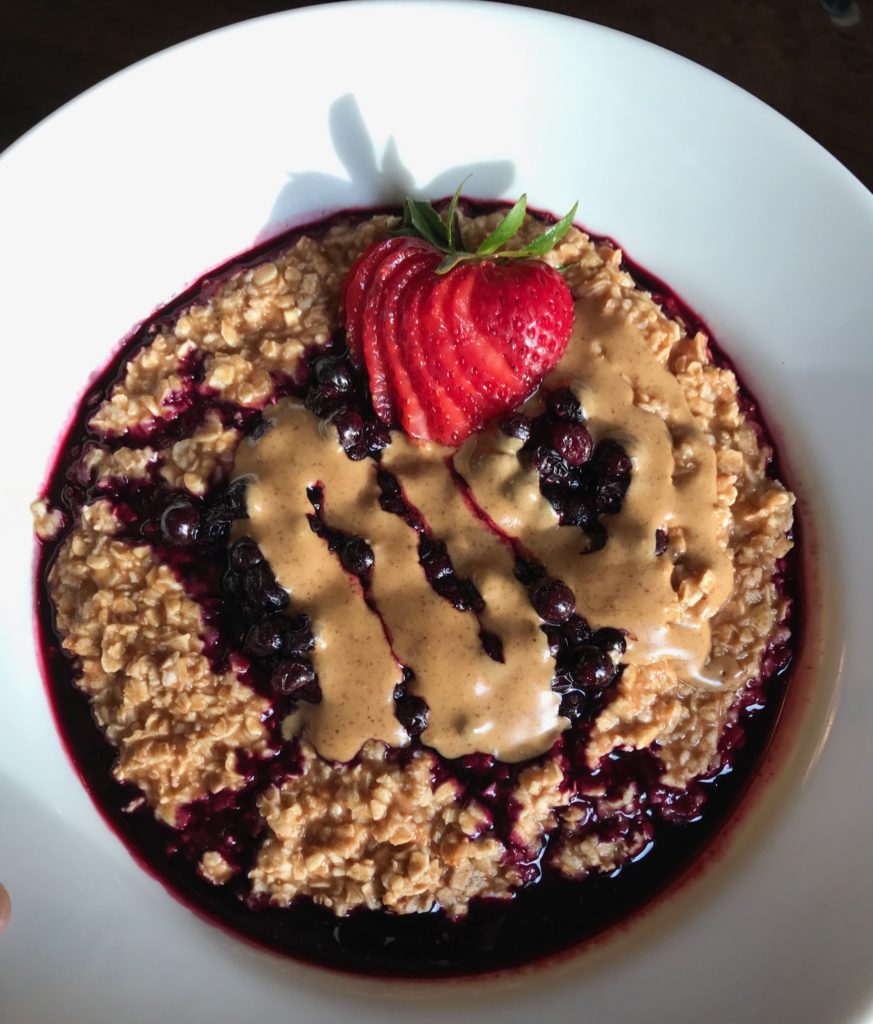 Lunch – 10 SP
This was a hodge podge of leftovers.
Tuna Salad, Leftover Chicken Skewers, Celery.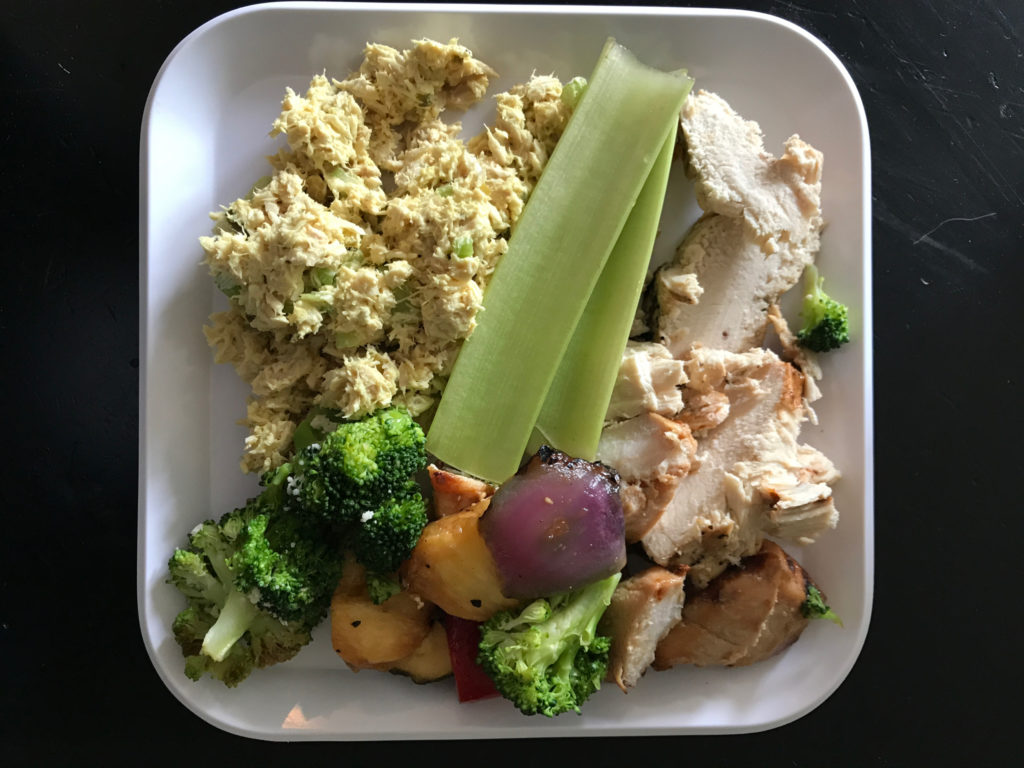 I still needed a little something.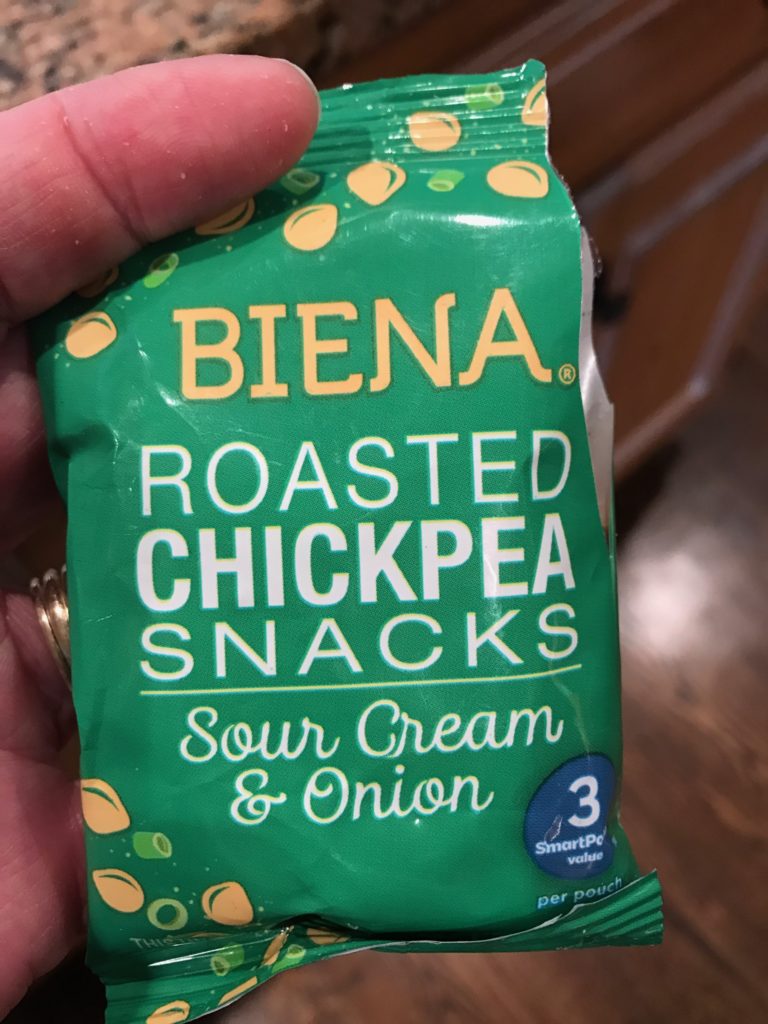 Snack – 2 SP
Iced Coffee with Premier Protein for the road!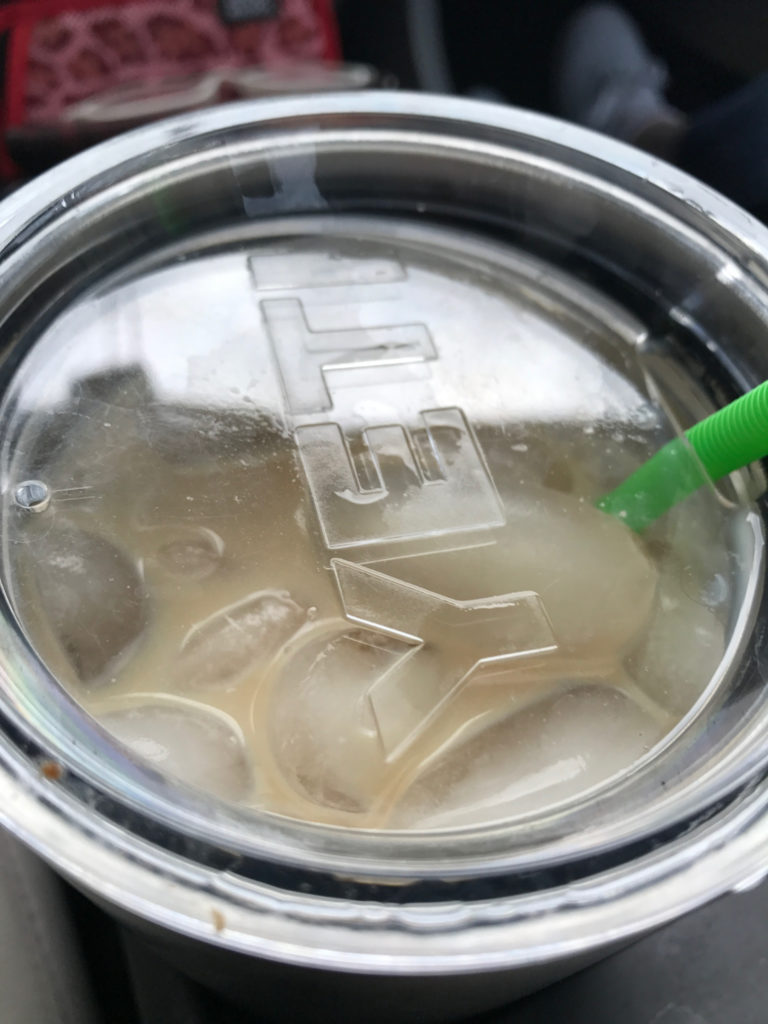 Snack – 8 SP
While visiting with Carole in Admissions at the nursing home about some paperwork, home made ice cream was being delivered to each office! They were so polite and after I said "No Thank You" twice, I ended up with a bowl of Ice Cream in front of me.
It was a small bowl, likely a half of cup, so that was good, but that was also a huge portion of my dinner points!
Dinner – 7 SP
Honey + Mustard + Mayo = Delicious over a bed of Mixed Greens, Sliced Almonds, Rotisserie Chicken and Grapes.
I used only a T of the dressing. This was not what I had planned for dinner, but it was really good!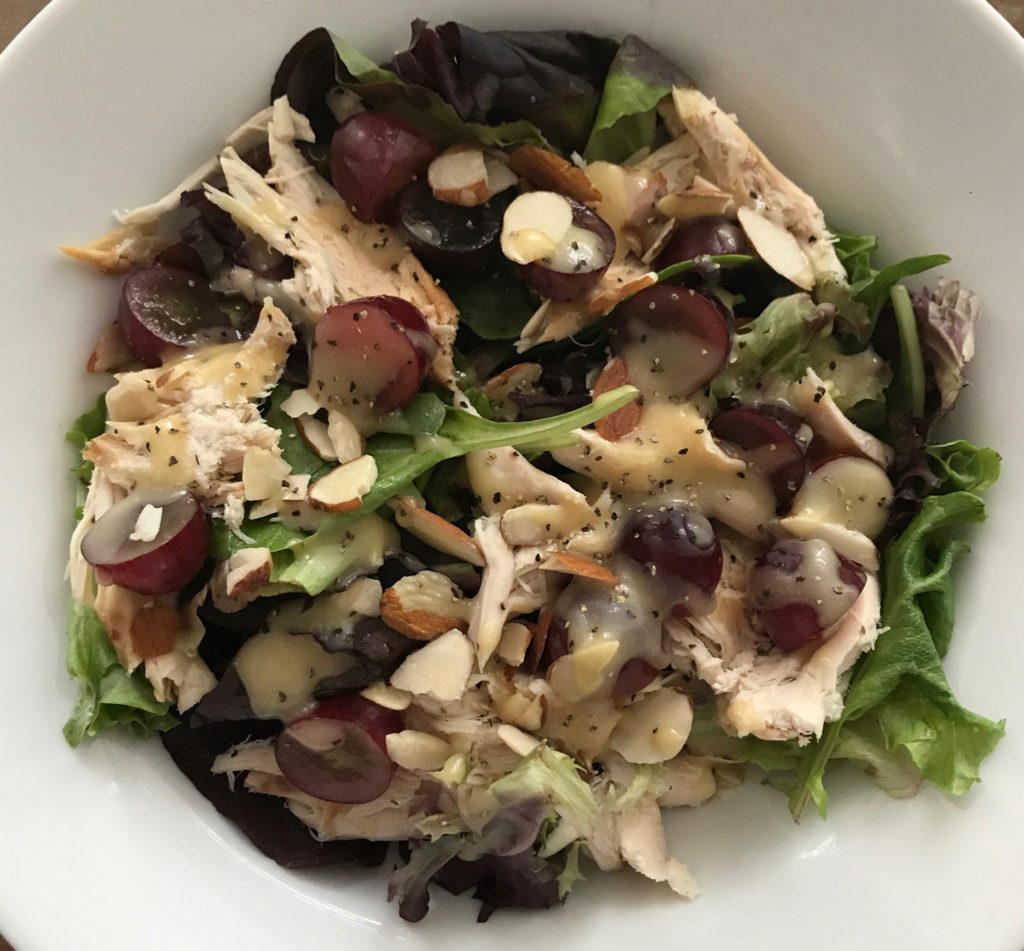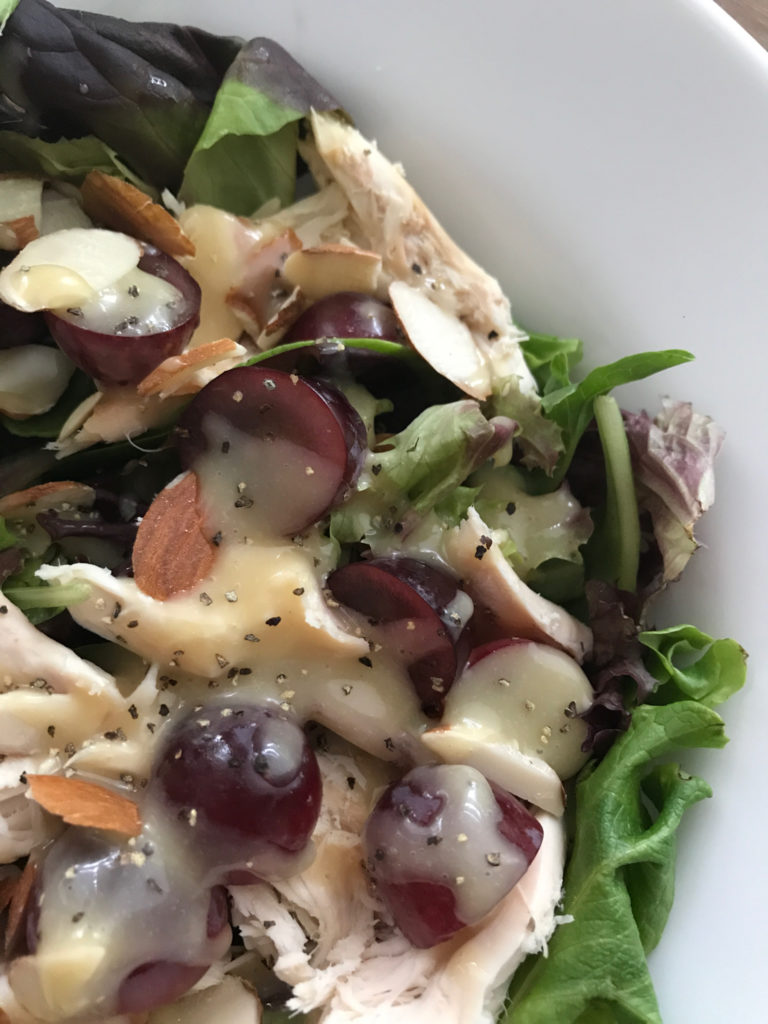 Daily SmartPoints Total = 34
2017 Goals
Make time each week to Meal Plan
Drink 100 ounces of water each day
Exercise 5 days a week
Eat three meals and one snack daily
FOUR 100 Mile Walking Challenges this year!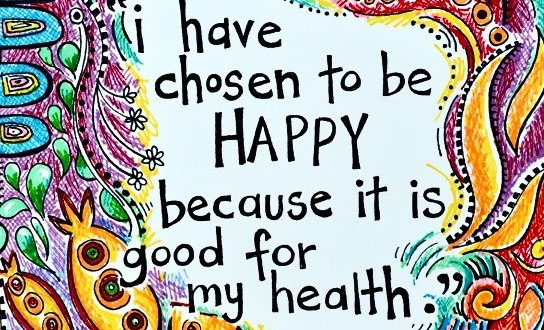 "love the life you live, live the life you love"