(Edited. I didn't have all of my pictures in here the first go round!)
I have so much that I want to say about the last two days and all of the thoughts that are in my head about FOOD! Seriously, how can one person think about food so much? I have no idea.
But….it's late and I'm too tired to type all of my thoughts. For real, there is like a gazillion.
Expect a nice long blog post tomorrow and this one will just about what awesome food I ate yesterday.
Breakfast – 7 SP
RXBar on the go!
This is awesome because it is delicious and already made!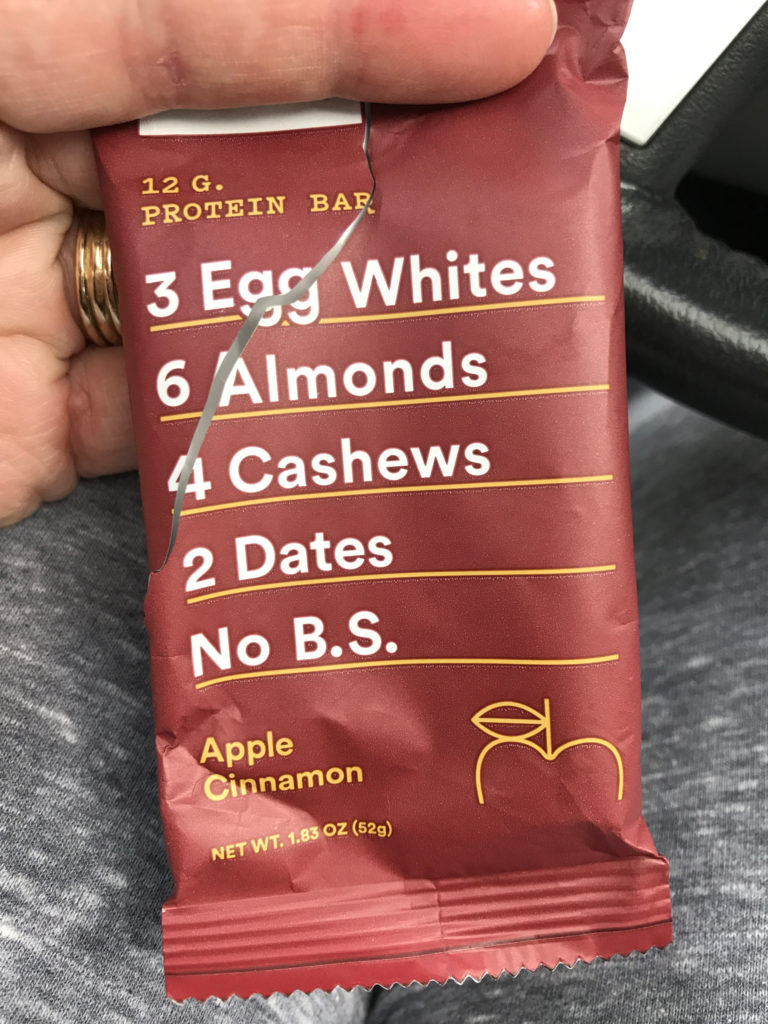 Lunch – 10 SP
BLT on Sweet Potato Buns with fruit.
I forgot just how much I like this combo!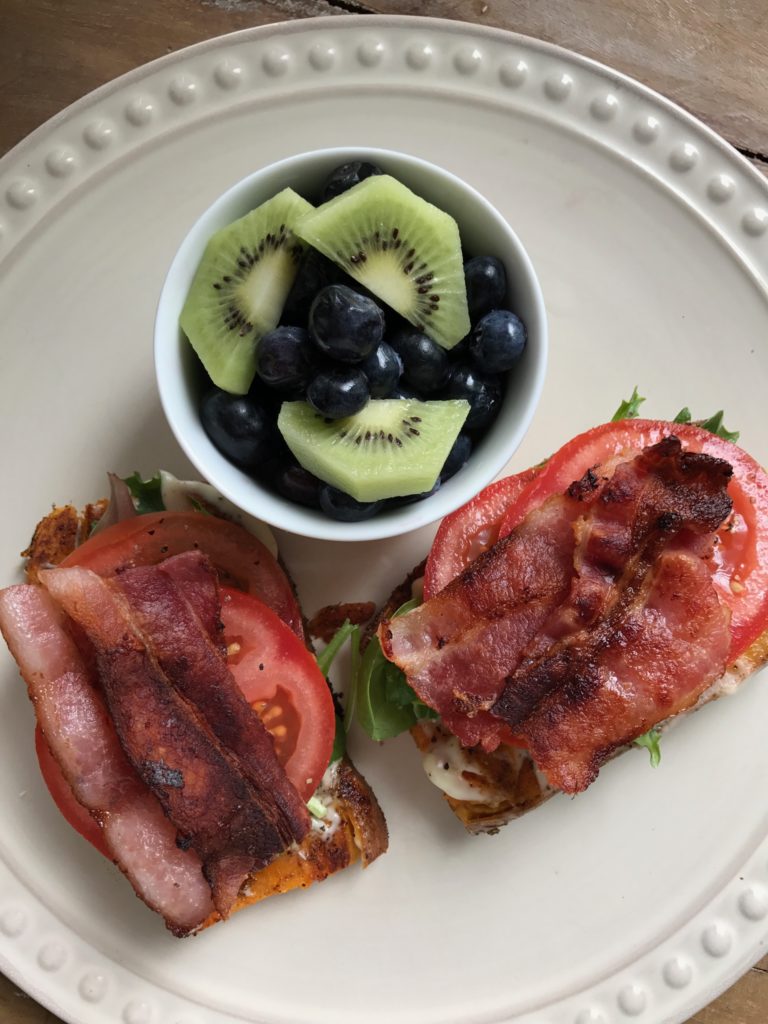 174 g of Cooked Sweet Potato Bun (6 SP), 2 Slices of Oscar Mayer Center Cut Bacon (2 SP), 2 tsp Avocado Oil Mayo (2 SP), Sliced Tomato (0 SP), Greens (0 SP), Fruit (0 SP)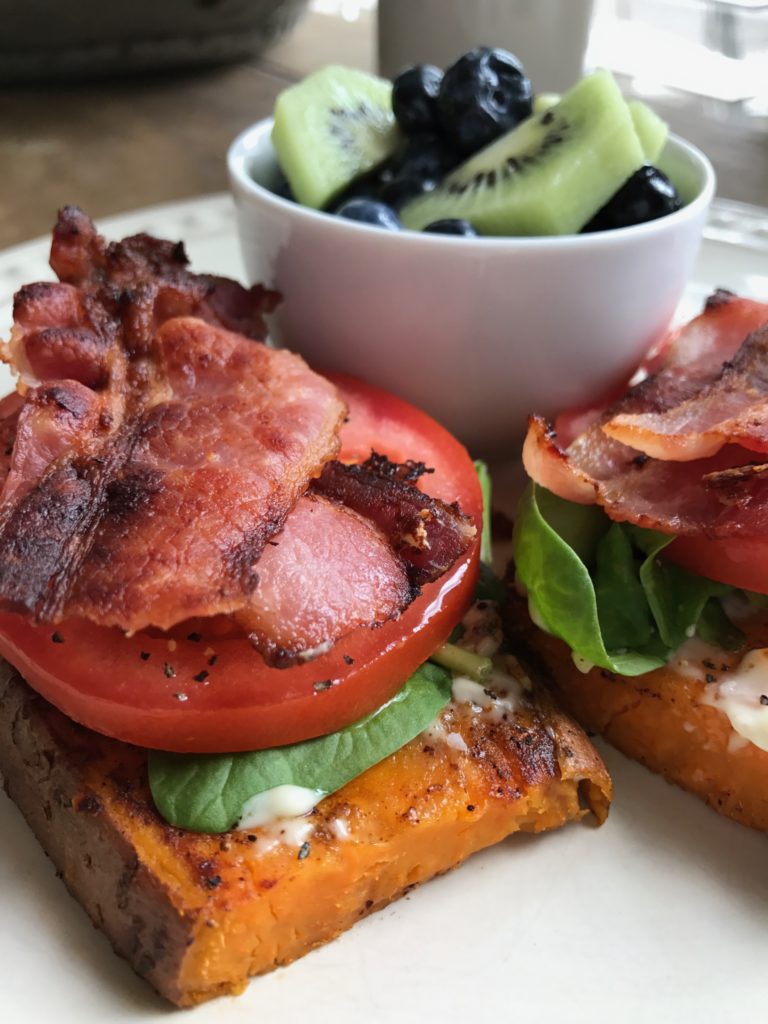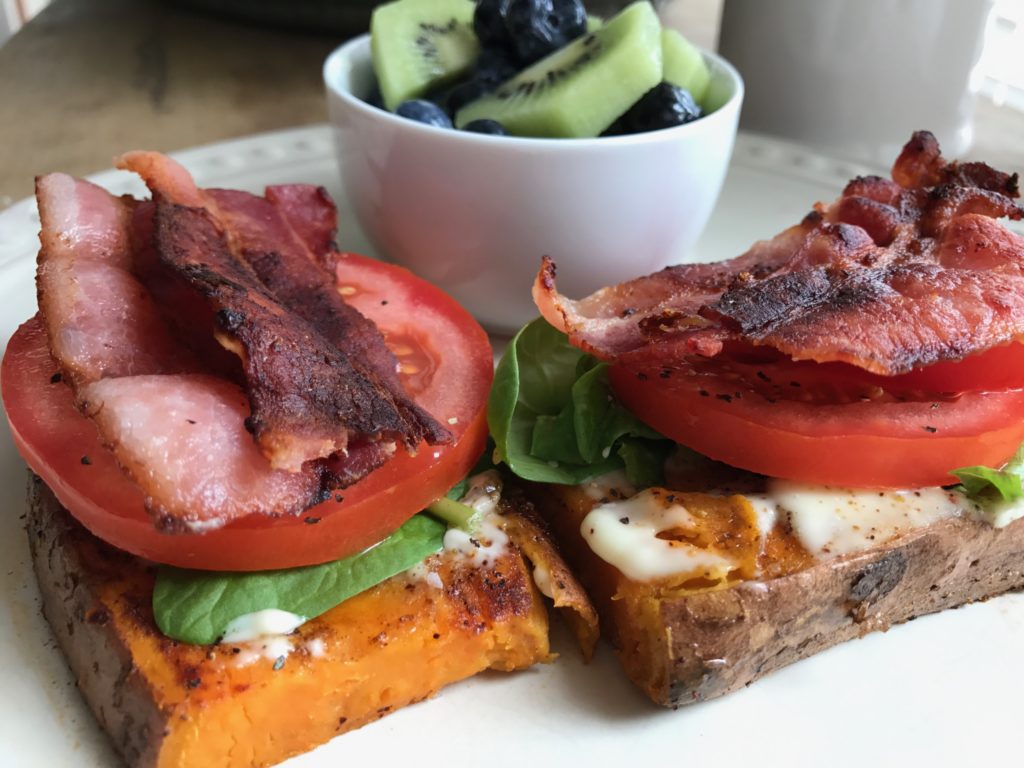 Dinner – 8 SP
Stir Fry with Chicken, Broccoli, Carrots, Onions, Carrots, Water Chestnut all in a delicious homemade sauce using the sauce recipe from Trina's Chicken and Broccoli Stir Fry over at Paleonewbie.com.
This is soooo damn good.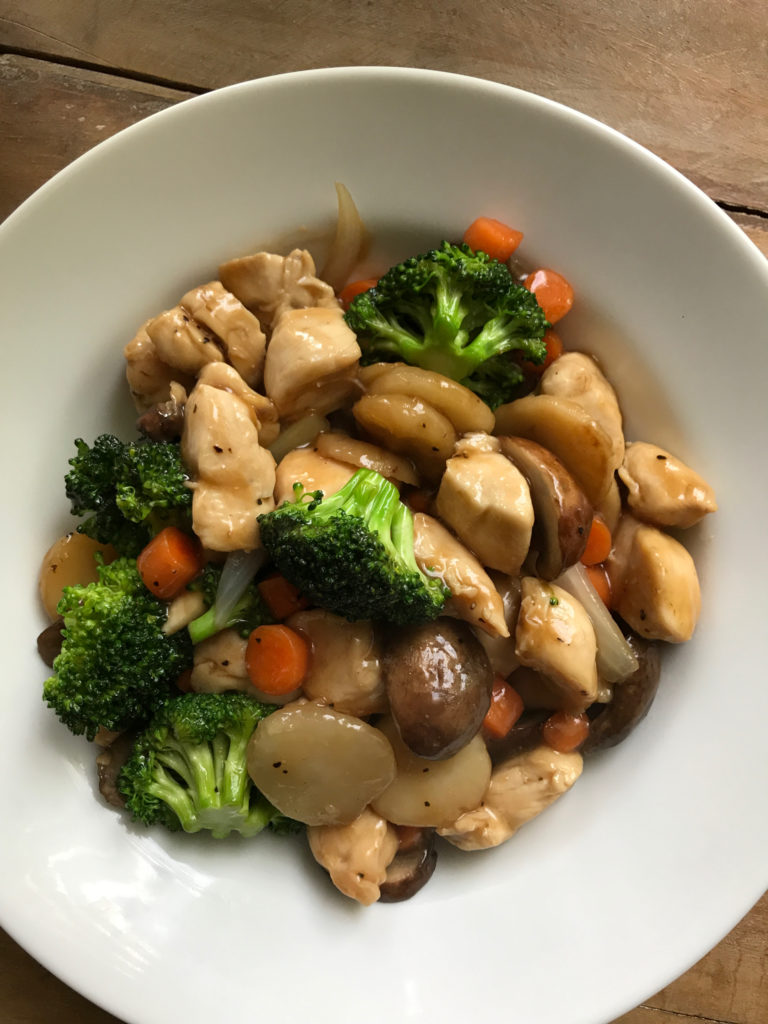 We were going to have this over Caulirice, but when I opened up the cauliflower, it was bad. So sad.
Still, awesome dinner!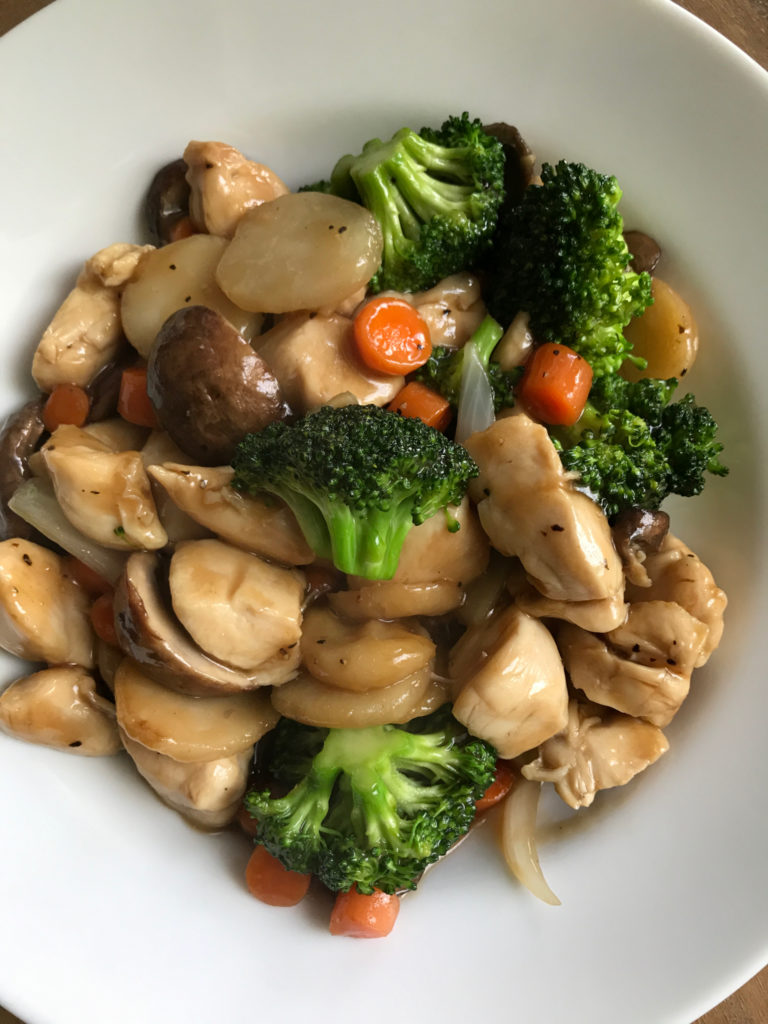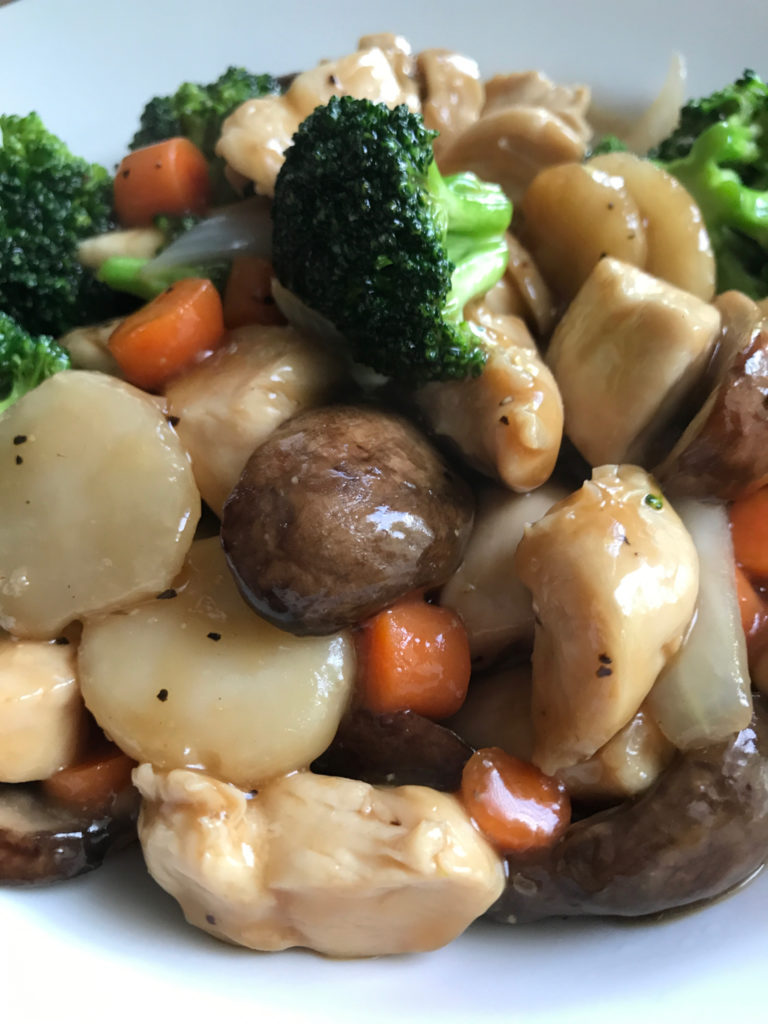 Snack – 4 SP
Big Ass Waffle with 1 tsp Honey.
This was a weird snack, but I wanted something sweet and I remembered that I had these in the freezer!
If you are up to date on my blog post, Mike DID find the extra waffles in the freezer, and now they are all gone. Dang it.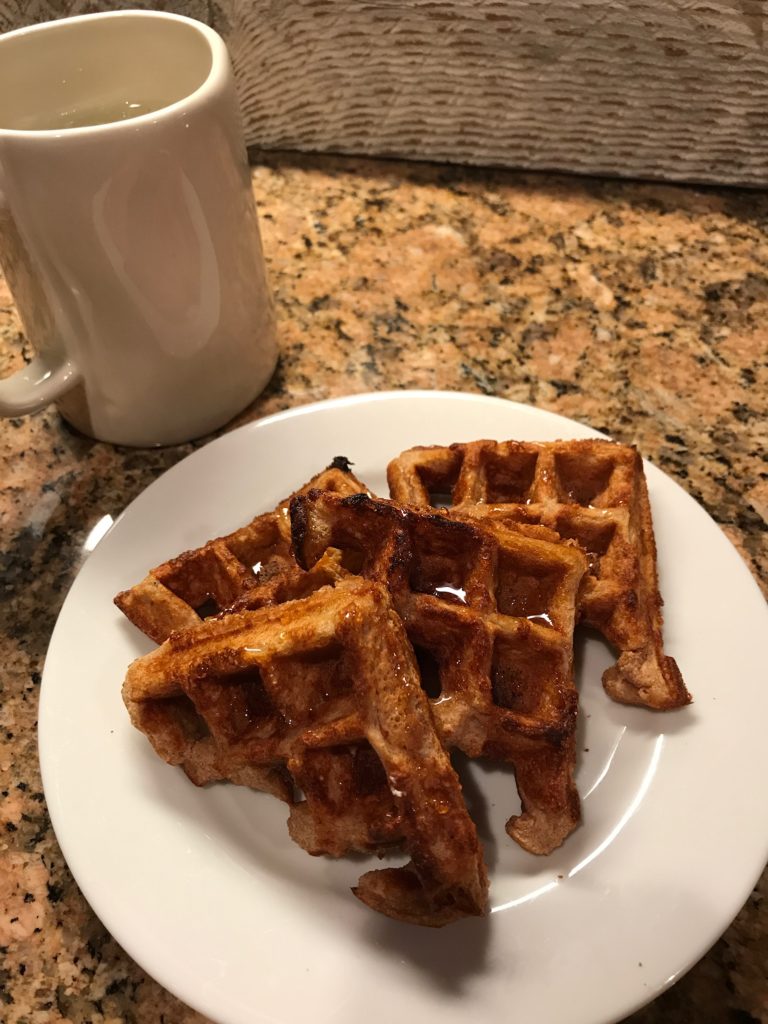 It was a very mindful food day and I even got in 100 ounces of water!
Daily SmartPoints Total = 29
2017 Goals
Make time each week to Meal Plan
Drink 100 ounces of water each day
Exercise 5 days a week
Eat three meals and one snack daily
FOUR 100 Mile Walking Challenges this year!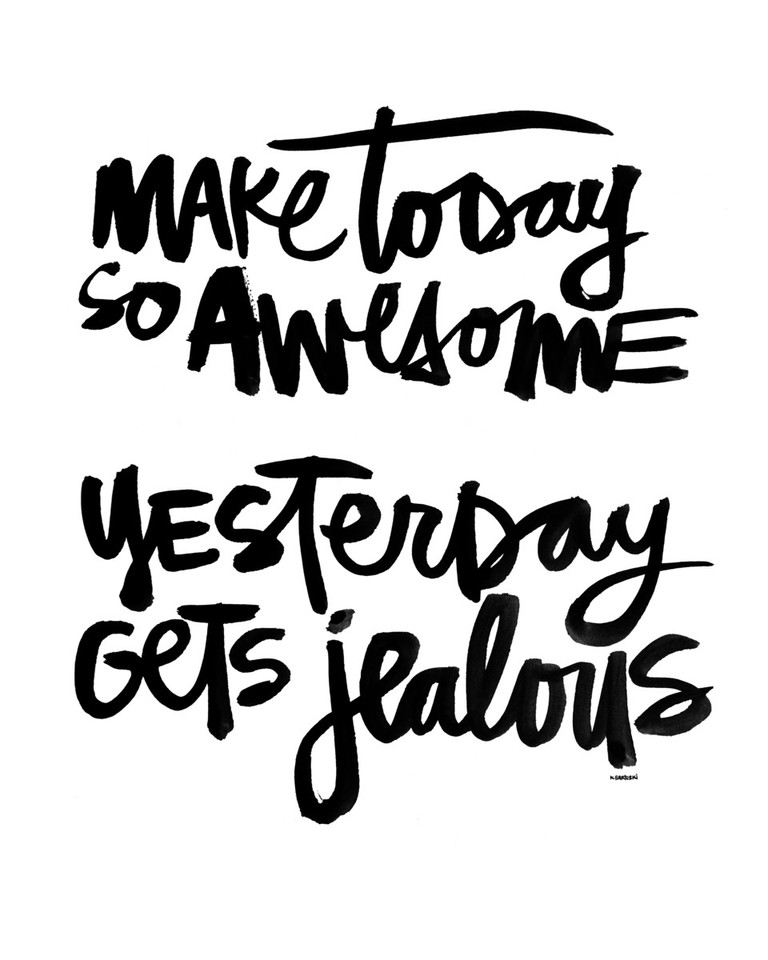 "love the life you live, live the life you love"