(Edited. I forgot one of the great parts of my day! My Steps!)
Yesterday was my six year anniversary of the blog! What? Seriously…where does the time go? I've lost all track of time over the last several years. The days just seem to fly by.
I had no idea where this blog would take me when I started it just a short six years ago. I so love this little part of my day and I thank you for sharing it with me. Your comments make me happy and constantly remind of what a good decision I made six years ago.
Thank You!!
I love love love my At Work group of Weight Watcher members.
Yesterday I asked the group "What do you need from your Weight Watcher meeting today?"
The answers varied from "motivation" to "accountability" to "food ideas" and each answer lead to some great conversation.
I then asked "What do you like the most about your Weight Watcher meeting?"
One member said that they liked the "fun" of our meeting! You know that made me so happy.
The meeting room is a safe place to talk about something so private and personal and we can have some very deep discussions at times. It feels good to know that the members allow themselves to have a little fun while they are there too. I truly do love this group of people and feel so lucky to be a part of their journey. They are doing so AWESOME!!!
I left my meeting with a happy heart and warm feels.
I took a late walk after dinner and got my steps in!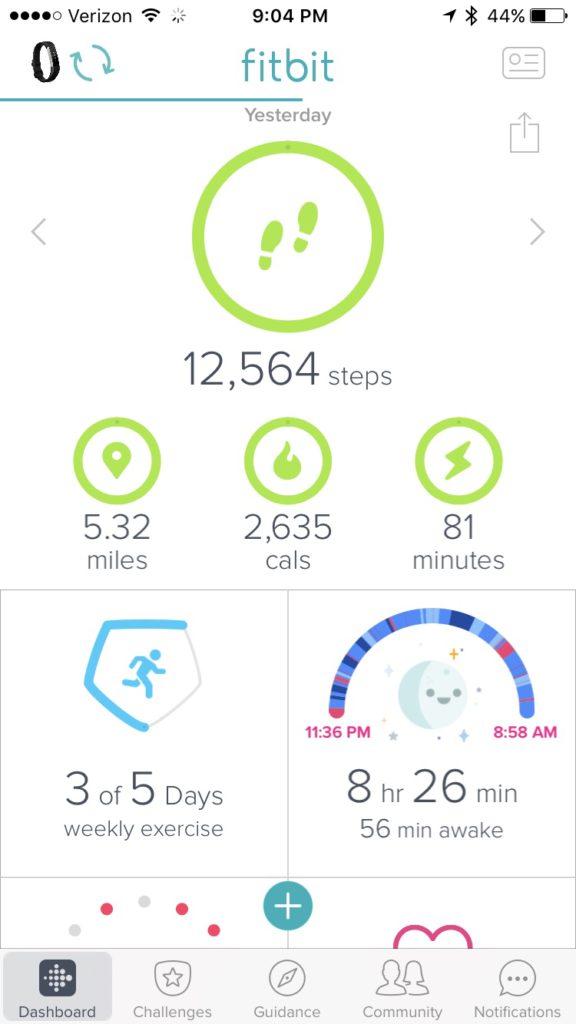 Breakfast – 11 SP
Avocado Toast (On 4 SmartPoints Bread! Yikes!) Two Soft Boiled Eggs and Strawberries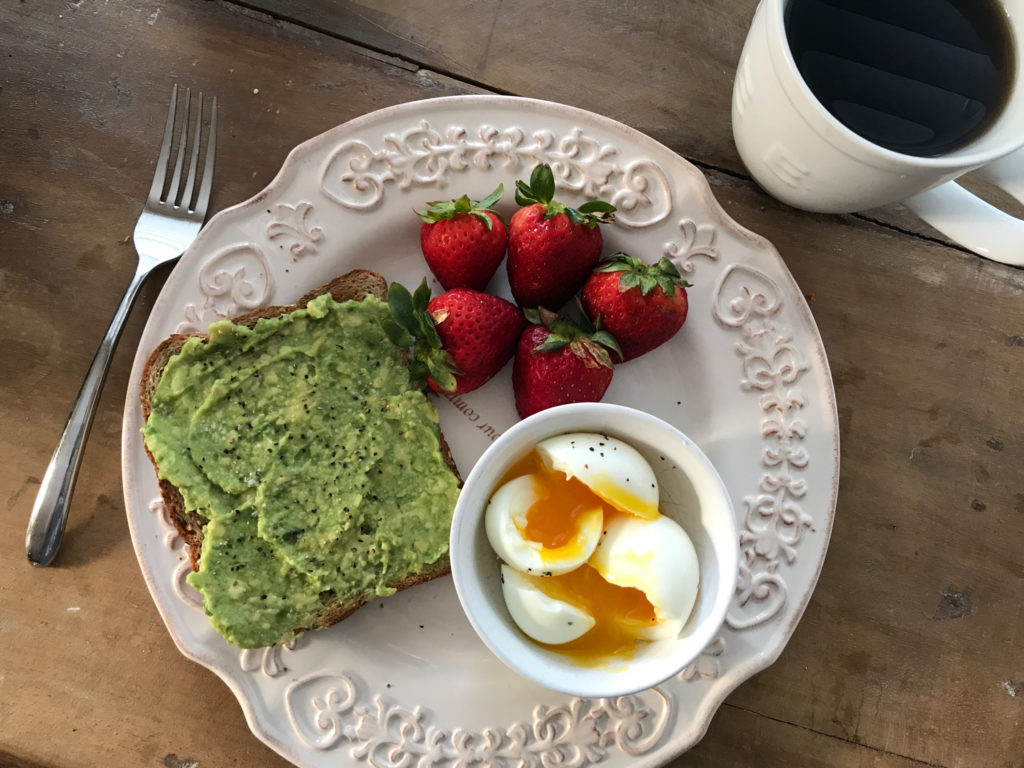 Lunch – 8 SP
I'm on a Wrap kick!
Two Whole Wheat Low Carb Tortilla's filled with Smashed Avocado, Canadian Bacon, Rotisserie Chicken and Lettuce with a side of crunchy Raw Veggies and Watermelon.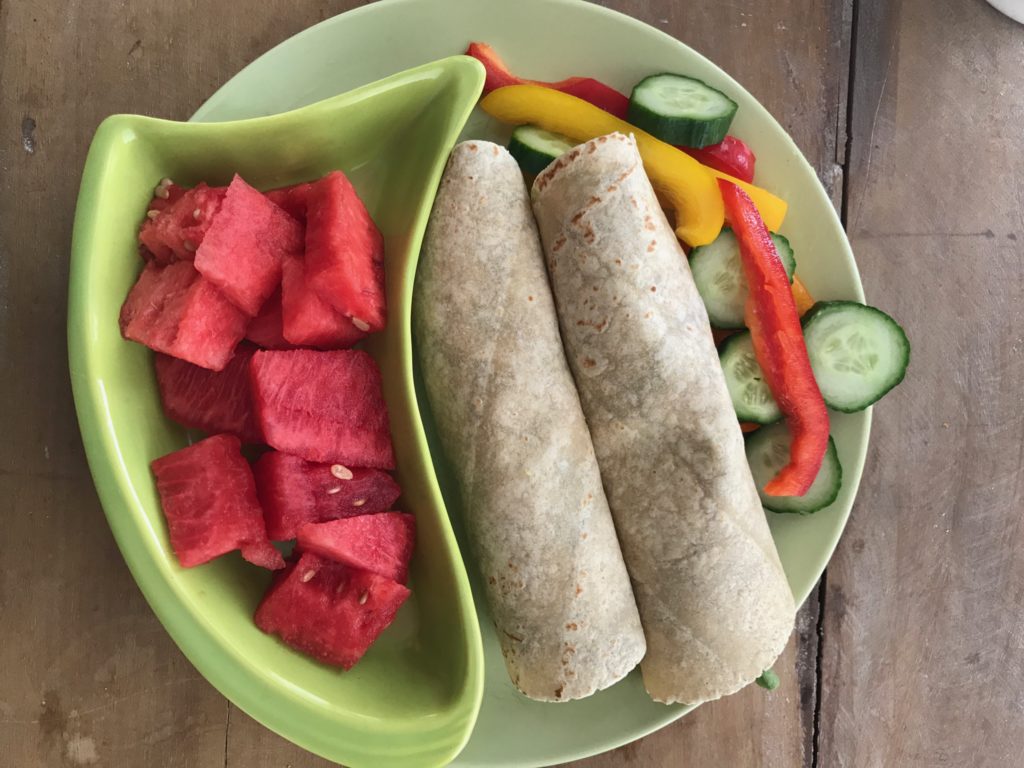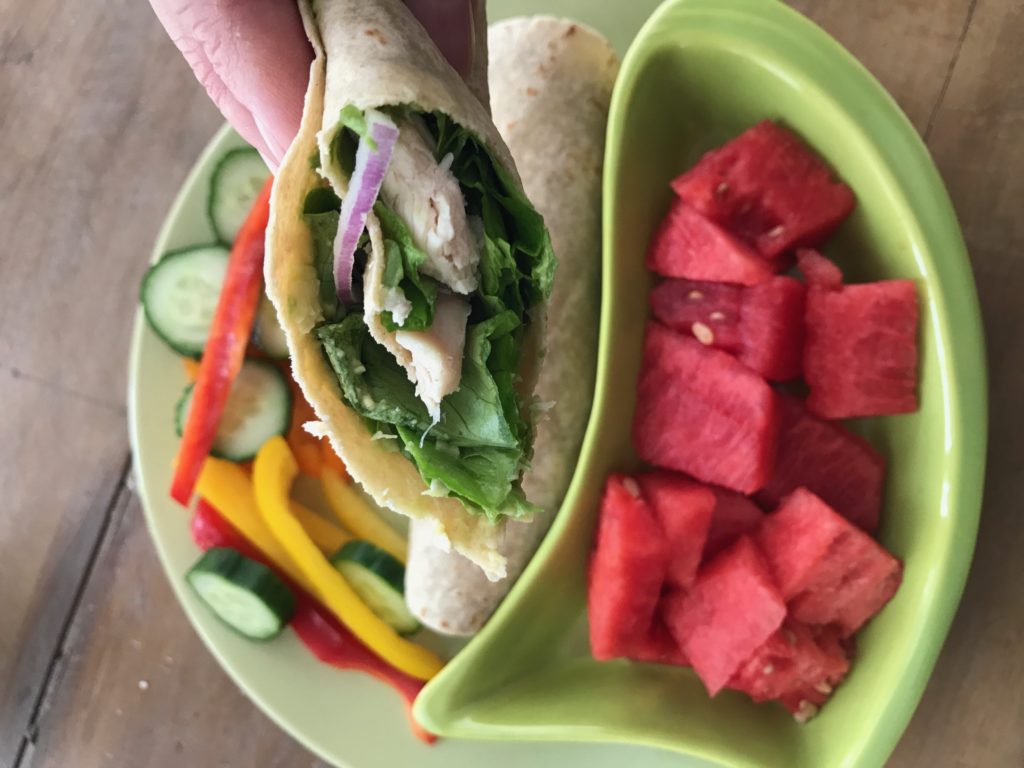 This is the tortilla I'm eating lately.
1 Tortilla = 1 SmartPoints.
2 Tortilla = 3 SmartPoints.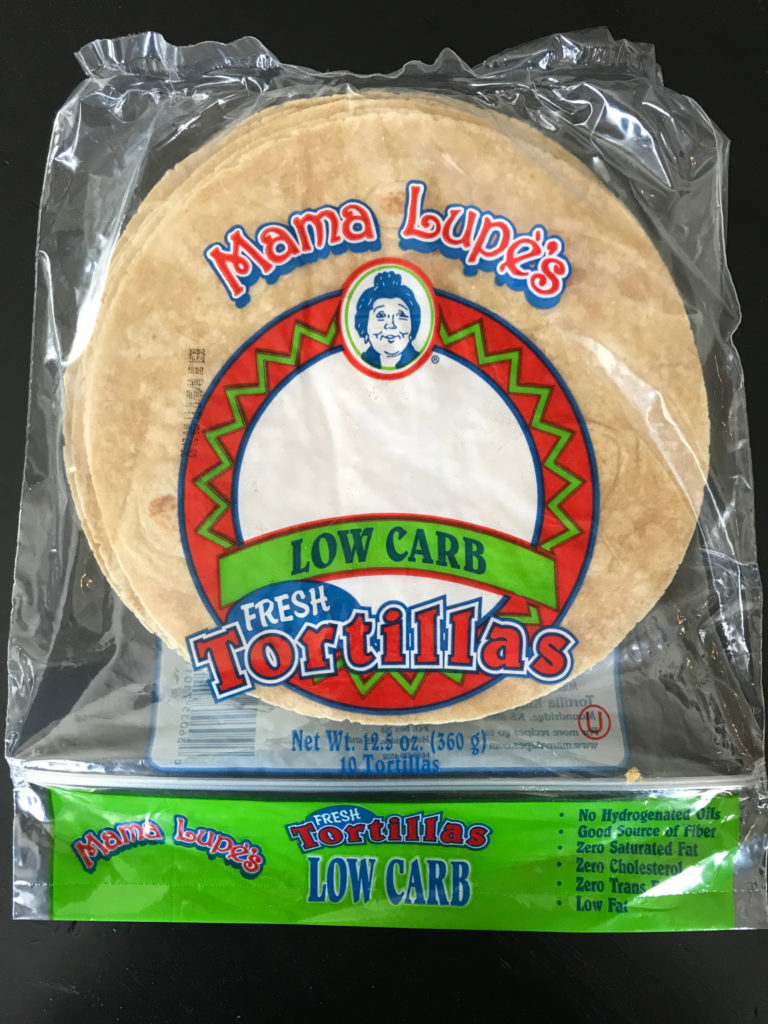 Snack – 3 SP
1/2 Cup of Vanilla Deliciousness with 1 tsp Almond Butter.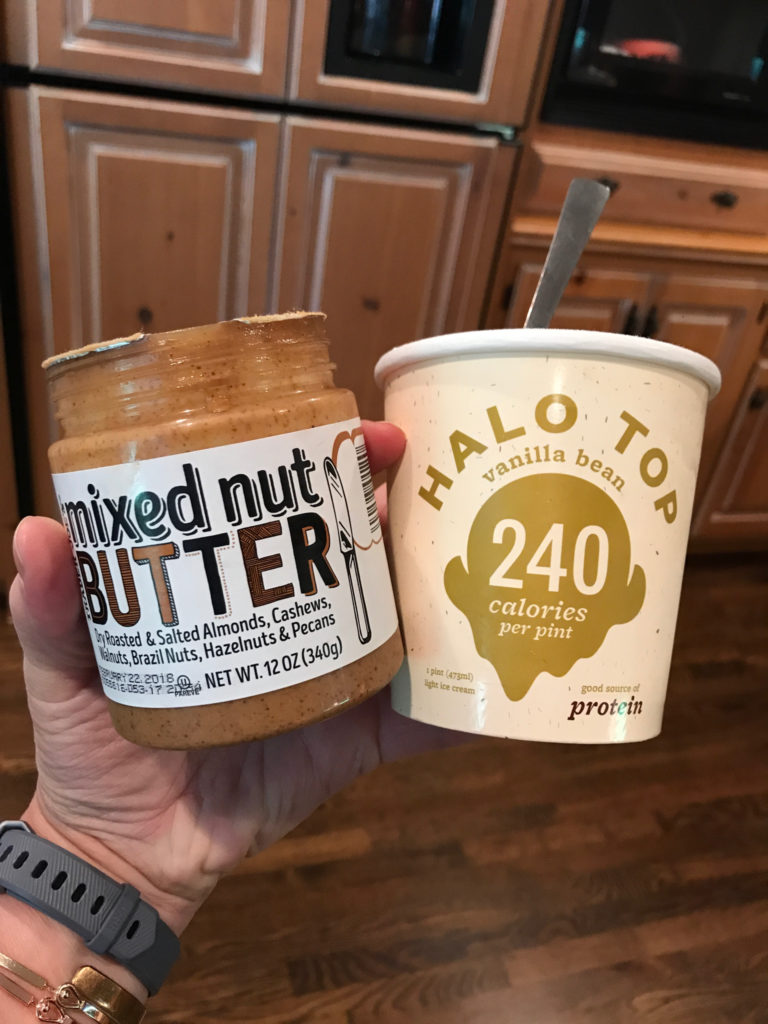 Dinner – 8 SP
Mixed Greens, Grilled Chicken, Walnuts, Feta, Diced Apple and 1/2 T Balsamic Vinegar and 1/2 T. Olive Oil and Watermelon.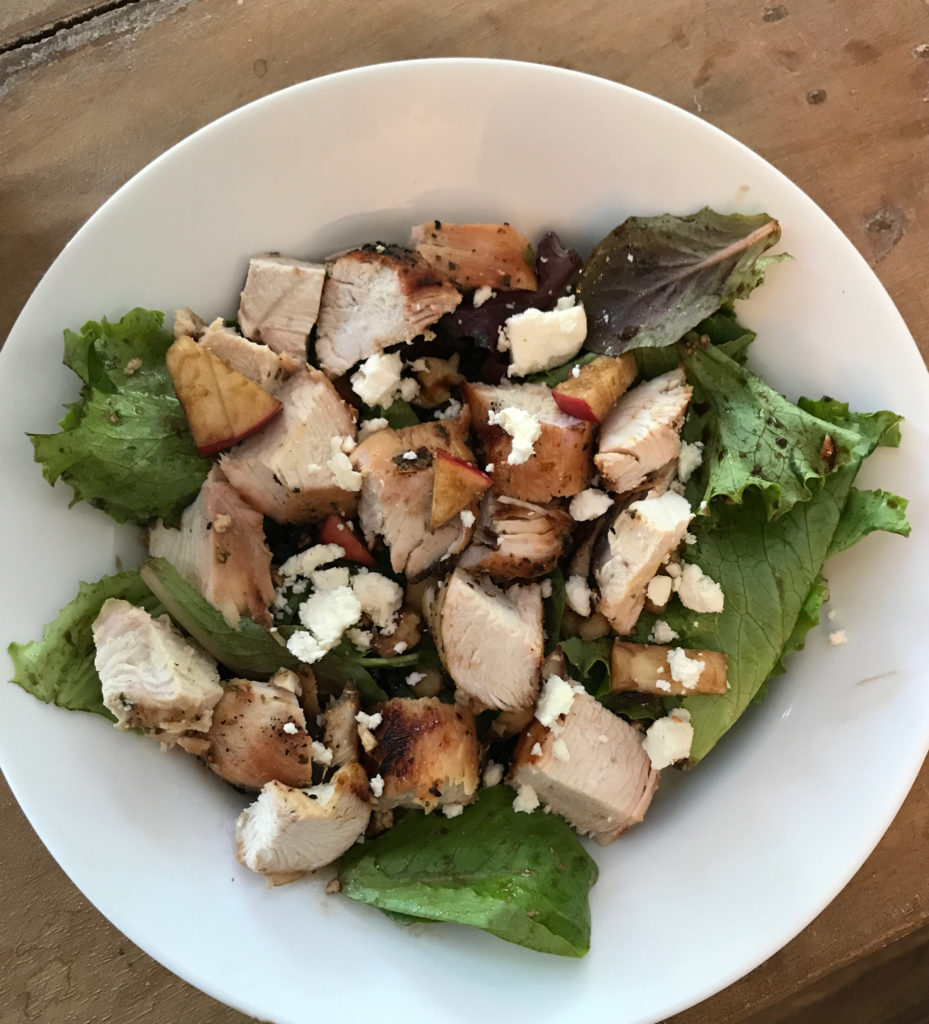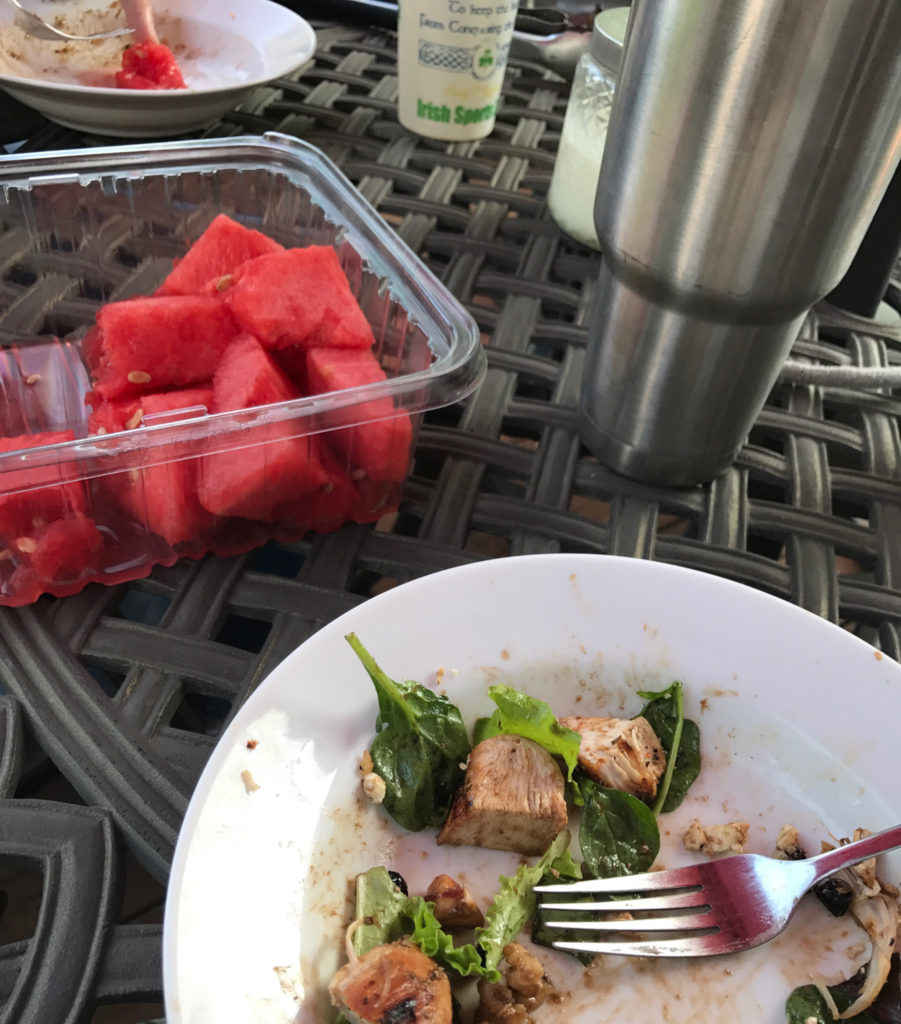 Daily SmartPoints Total = 30
2017 Goals
Make time each week to Meal Plan
Drink 100 ounces of water each day
Exercise 5 days a week
Eat three meals and one snack daily
FOUR 100 Mile Walking Challenges this year!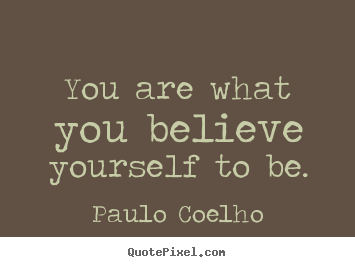 "love the life you live, live the life you love"