Do you ever have just the littlest thing happen that you just can't shake? You want to shake it, but you just can't let it go? For the love of everything that is anything, you just can't get it out of your head??
Well, that happened yesterday and I let it jack with my whole day. Urg. Not one of my better qualities. Being in my head can be so draining sometimes.
I had been looking forward to yesterday all week. I had a full day of WW Work planned. My usual meeting on Thursday morning as a receptionist, then I had the opportunity to sub as a Leader at two At Work meetings.
After that, off to some WW training for the afternoon. I was really looking forward to my full day of WW work.
Well, my morning kind of fell apart right before I walked out the door yesterday and I left my house feeling frustrated. Then my day then went awry.
I was a few minutes late to my first meeting because I missed my turn, (because I was all lost in my head!) I then realized that I had forgot something at home so I had to come back home after my first meeting. Once home, I couldn't find what I had come home for. Now I've just moved from feeling frustrated to being irritated with myself for not just jumping into a better mood. I kept trying to move past it, yet I just couldn't and the emotions of frustration and irritation were now multiplying.

I still had time for a breakfast stop, so I stopped. Breakfast was fine. Not spectacular, but fine. (It's hard to enjoy anything when you're feeling frustrated, then irritated with yourself for feeling so frustrated). After food and several cups of coffee, I was calming down. My head was back where I needed it to be to carry out the rest of the day.
The next two meetings that I worked? The members were awesome, (it can be hard to have a sub when you love your leader and have had the same leader for a long time), but I realized when I got there that the logistics of the meeting weren't made clear to me, so we had to make due without several things. The members were all super nice and very understanding, so it was all fine. I was excepting anything and everything to go wrong now. The meetings actually went great!
After the meetings, I headed to training. I walked into the training just in time. I learned a lot and I was happy to be amongst fellow WW Leaders learning more about how we can guide members through their own journey.
The day ended on a good note. Thank goodness!
I kept within my points for the day.
Less than 6,000 steps yesterday.
I did have that dang headache again, so it was another early night to bed.
Working the food truck today, so it's been a busy week!
Happy Friday to you!
Breakfast – 10 SP
Breakfast at First Watch in between meetings.
Egg Whites and Chicken on Corn Tortilla's, Potatoes
I left half of the potatoes and I left half of one taco. It always feel good to be able to do that.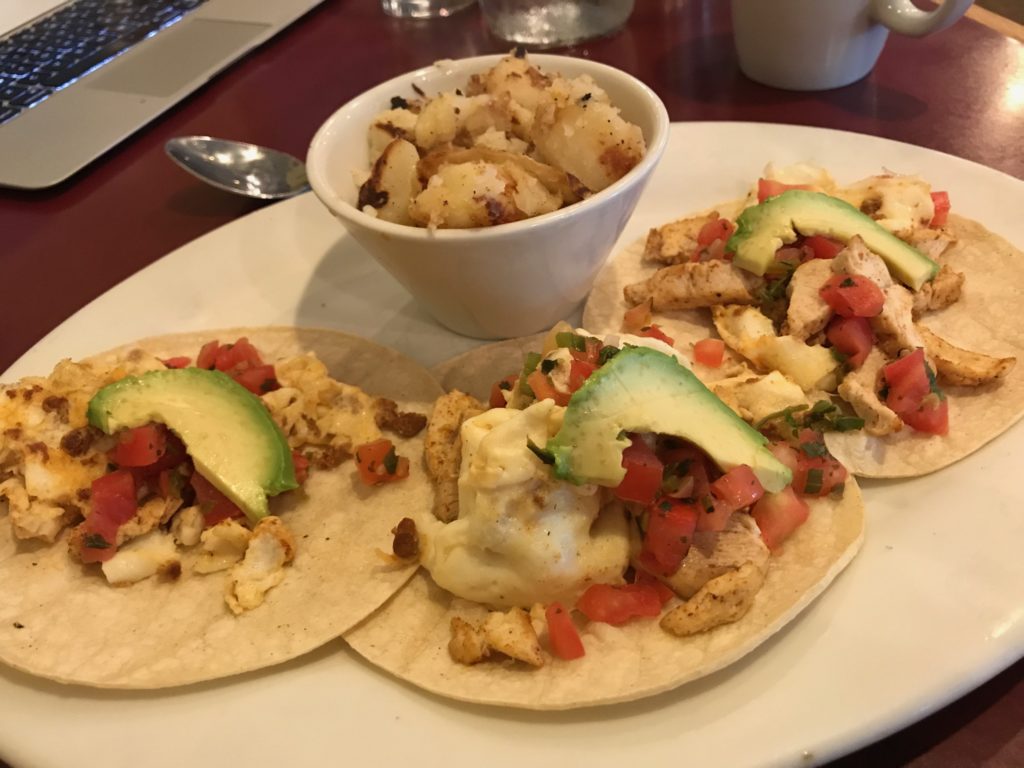 Lunch – 7 SP
Lunch was on the go!
Blueberry RXBar, an Apple and a Banana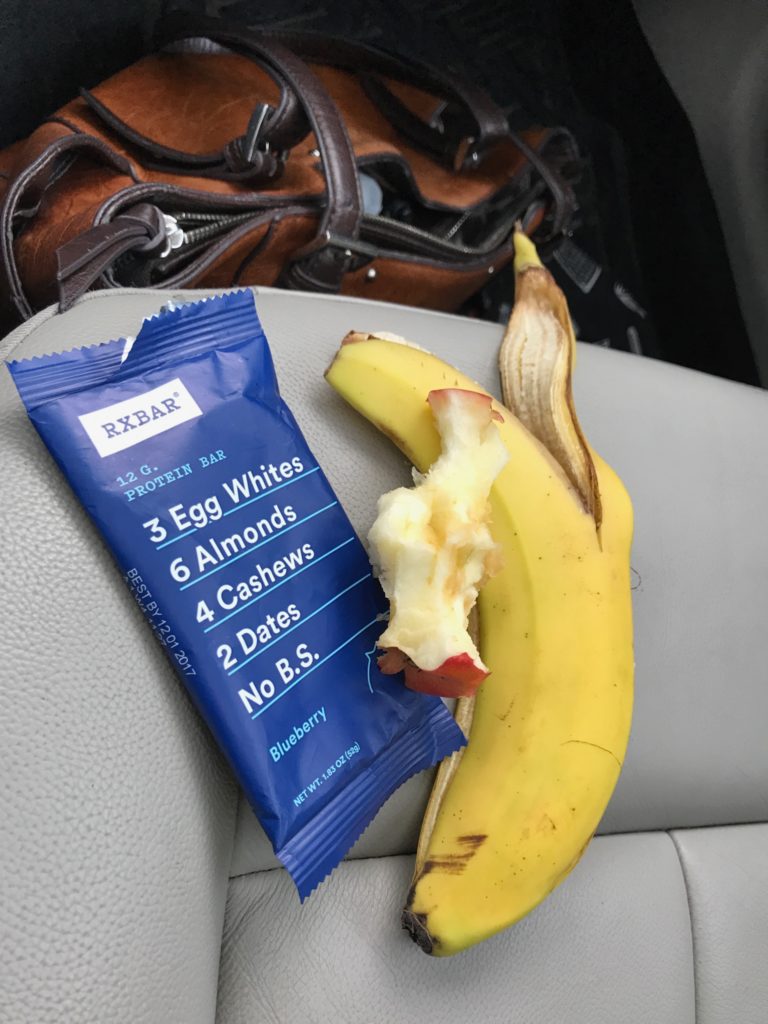 Dinner – 8 SP
It was a Costco Dinner!
By the time I got home, I was super happy that I had picked this up at Costco! I ate about half of these shrimp for 2 SmartPoints.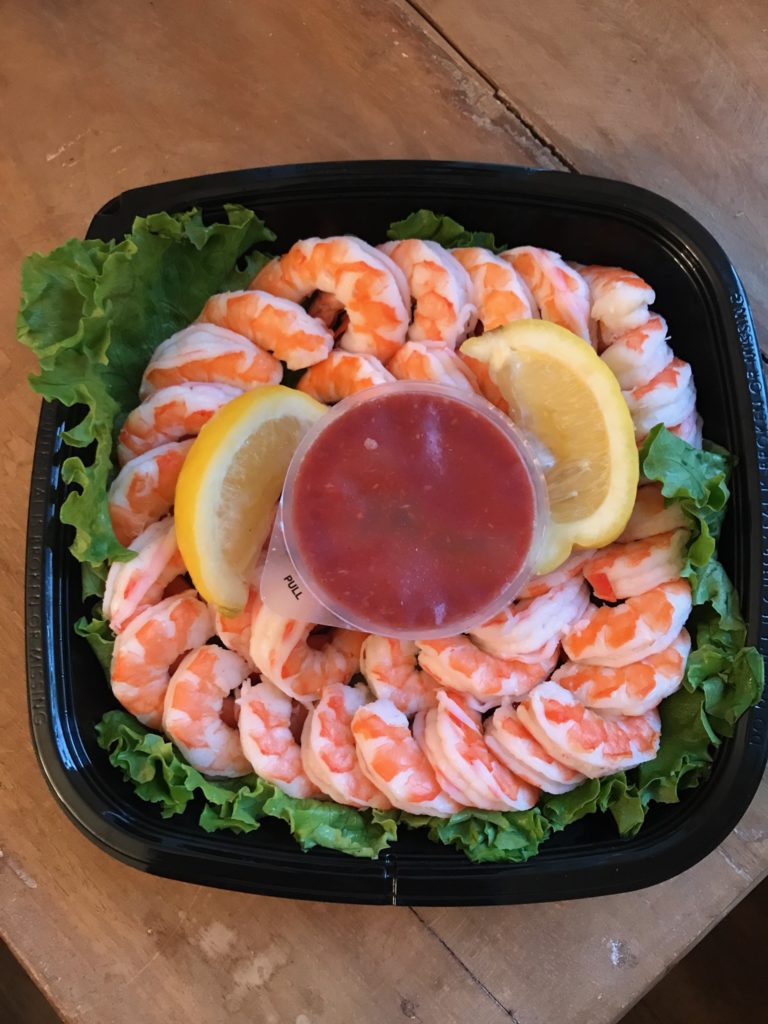 I still had Quinoa salad from Costco left, so I added some Feta and guessed it at 6 SmartPoints.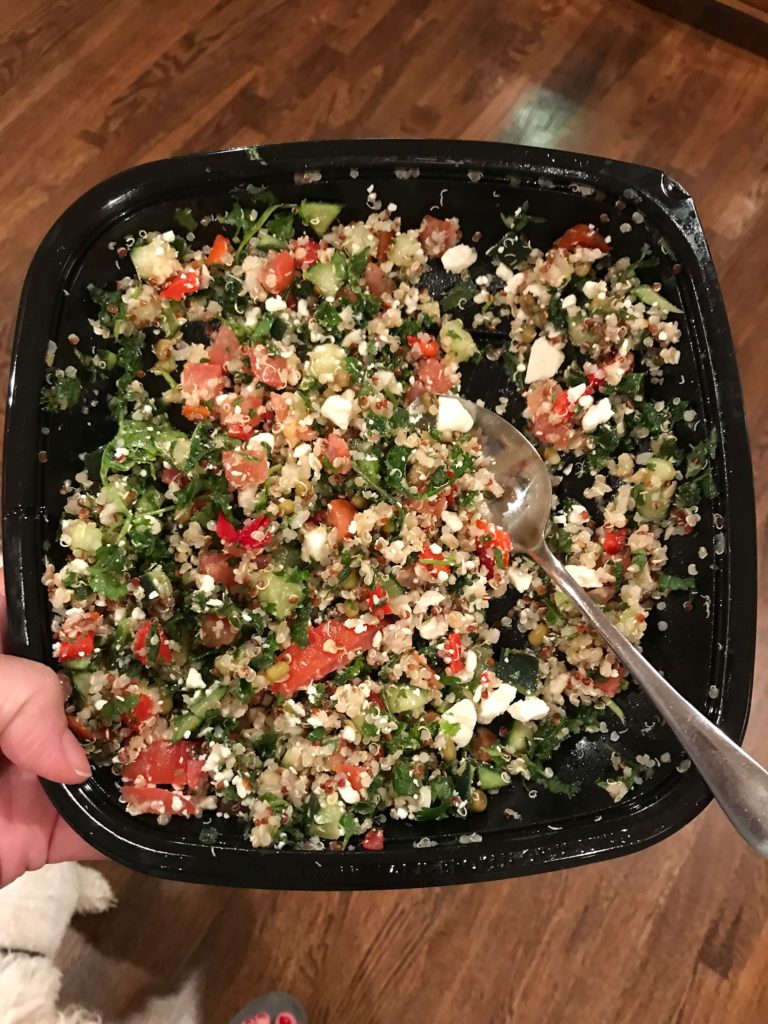 Daily SmartPoints Total = 28
2017 Goals
Make time each week to Meal Plan
Drink 100 ounces of water each day
Exercise 5 days a week
Eat three meals and one snack daily
FOUR 100 Mile Walking Challenges this year!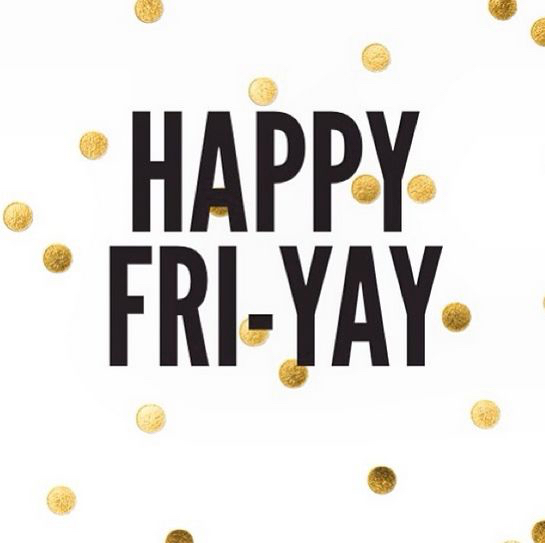 "love the life you live, live the life you love"