My friend Ashil sent me a text yesterday….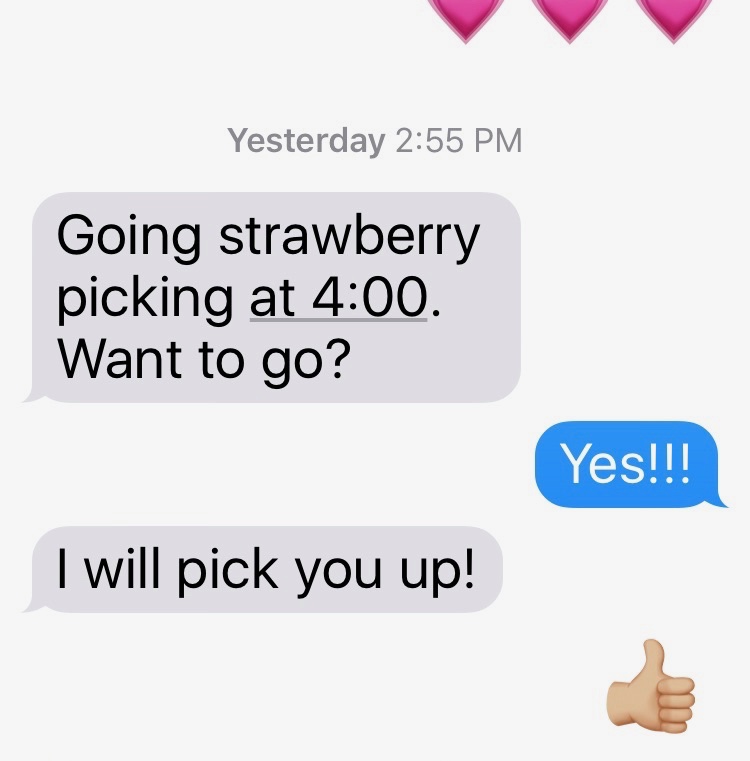 I've never done that before!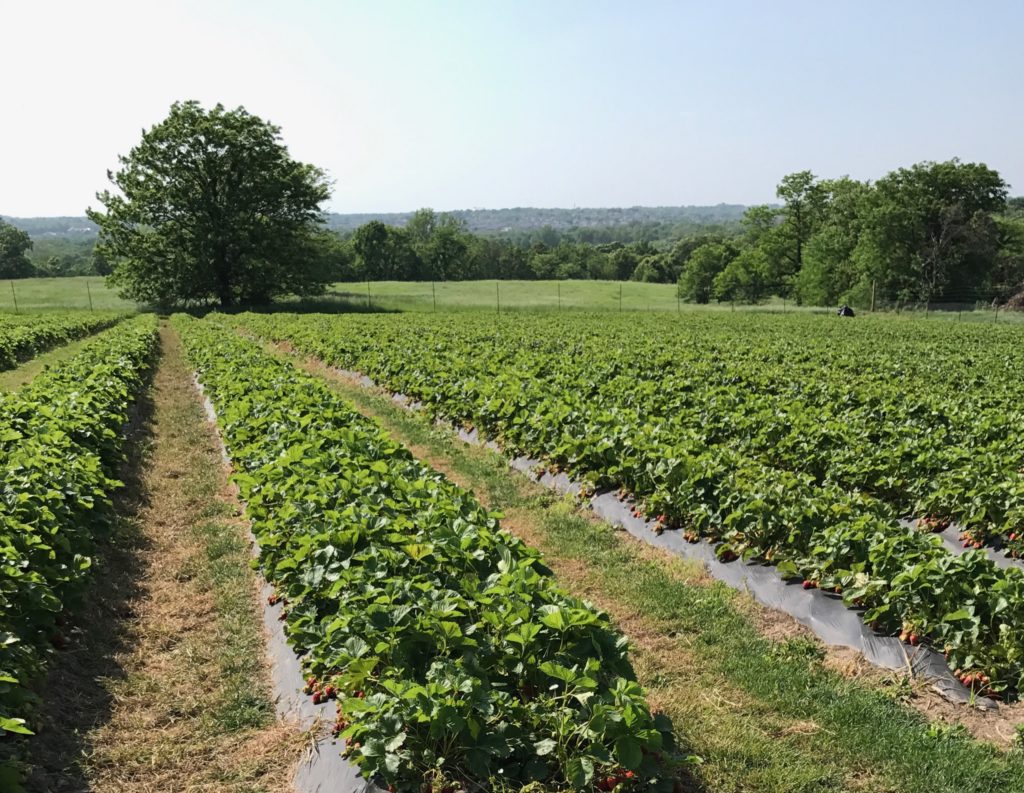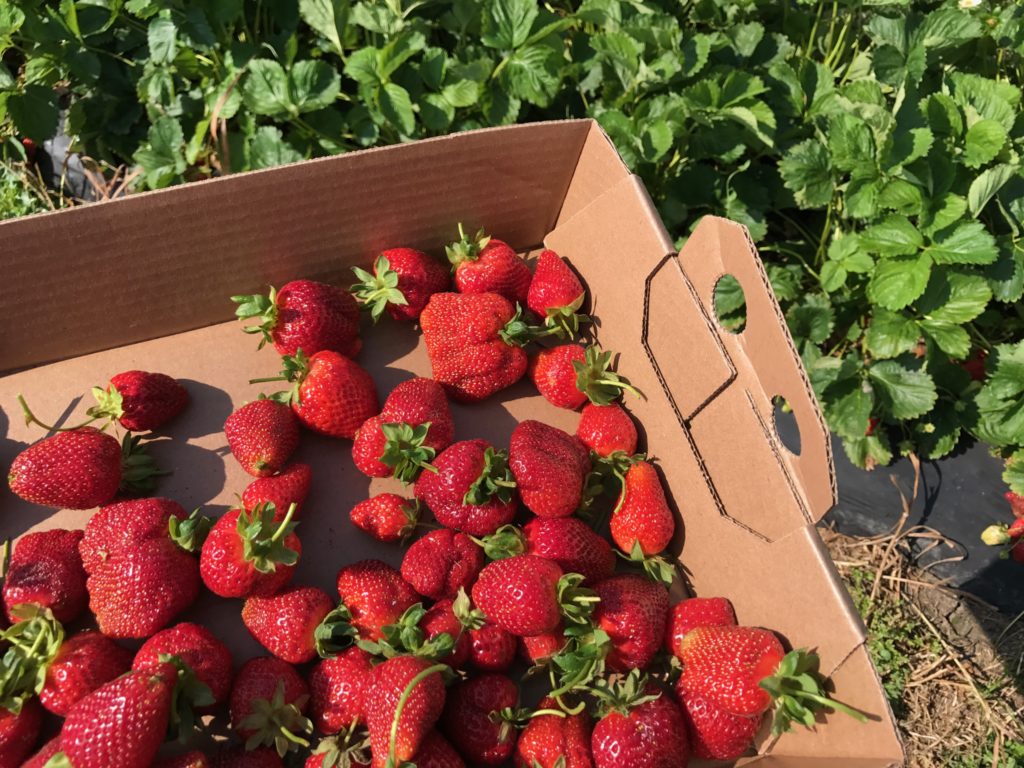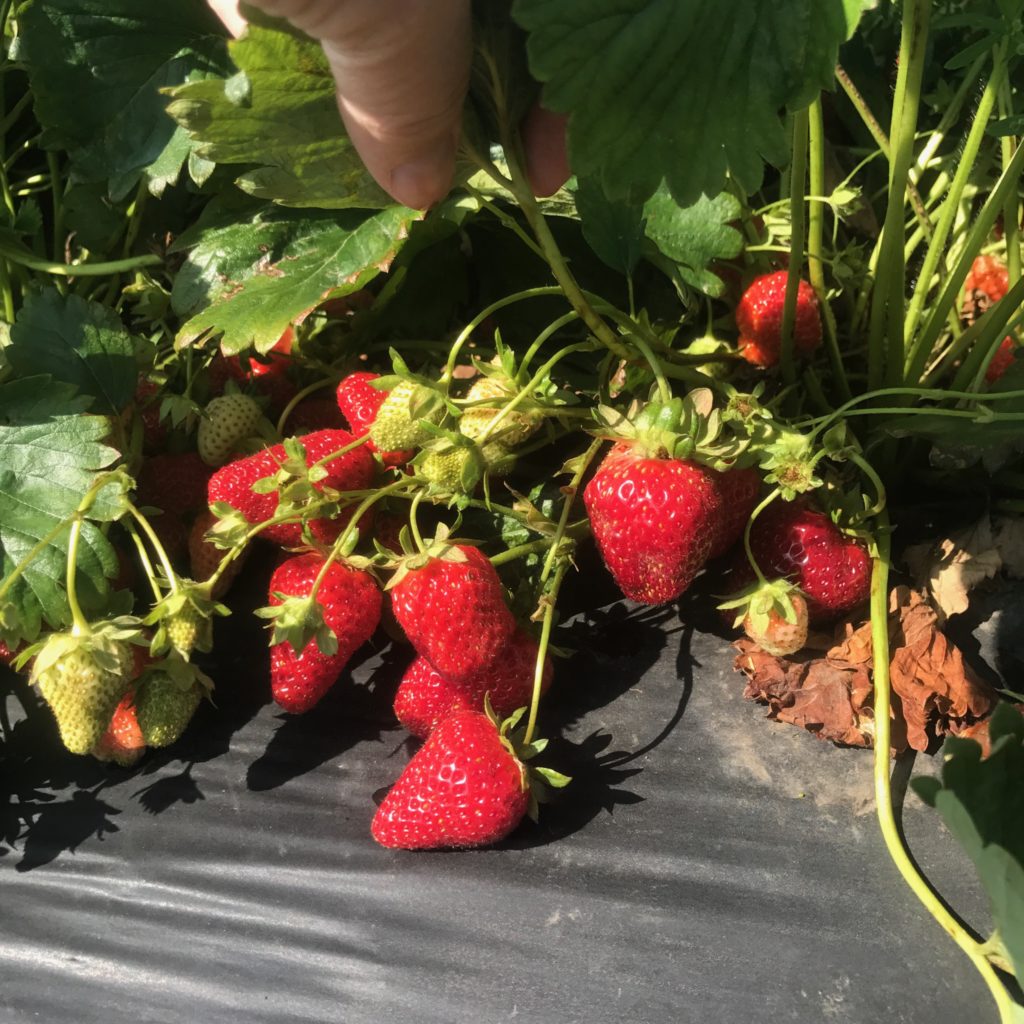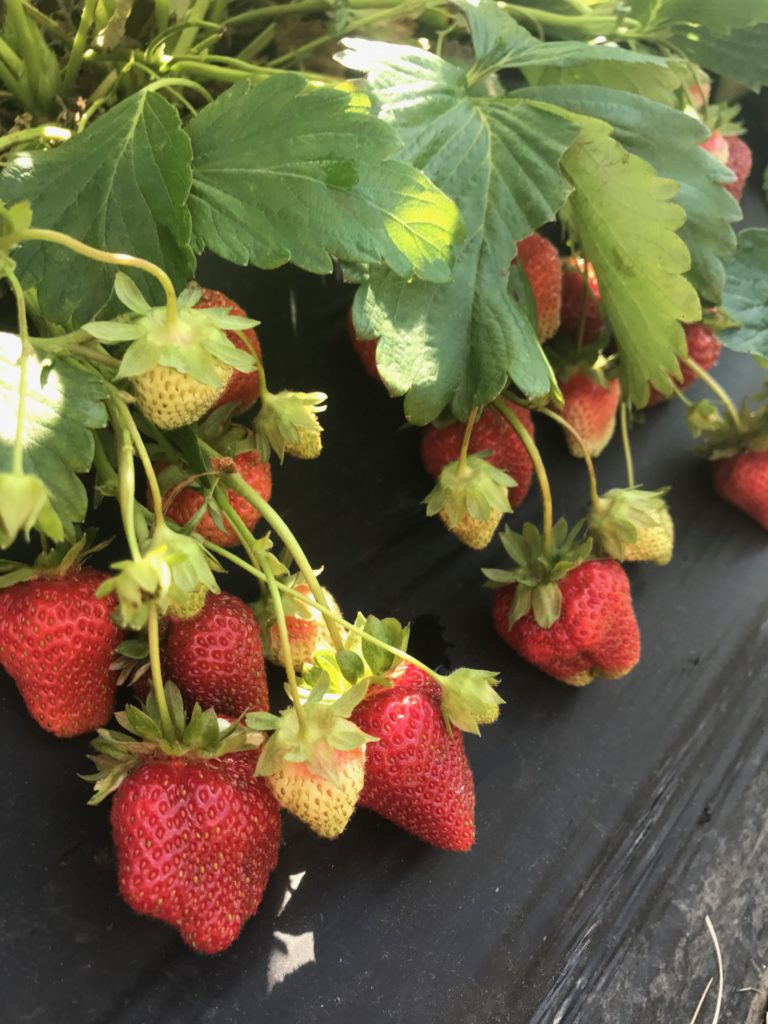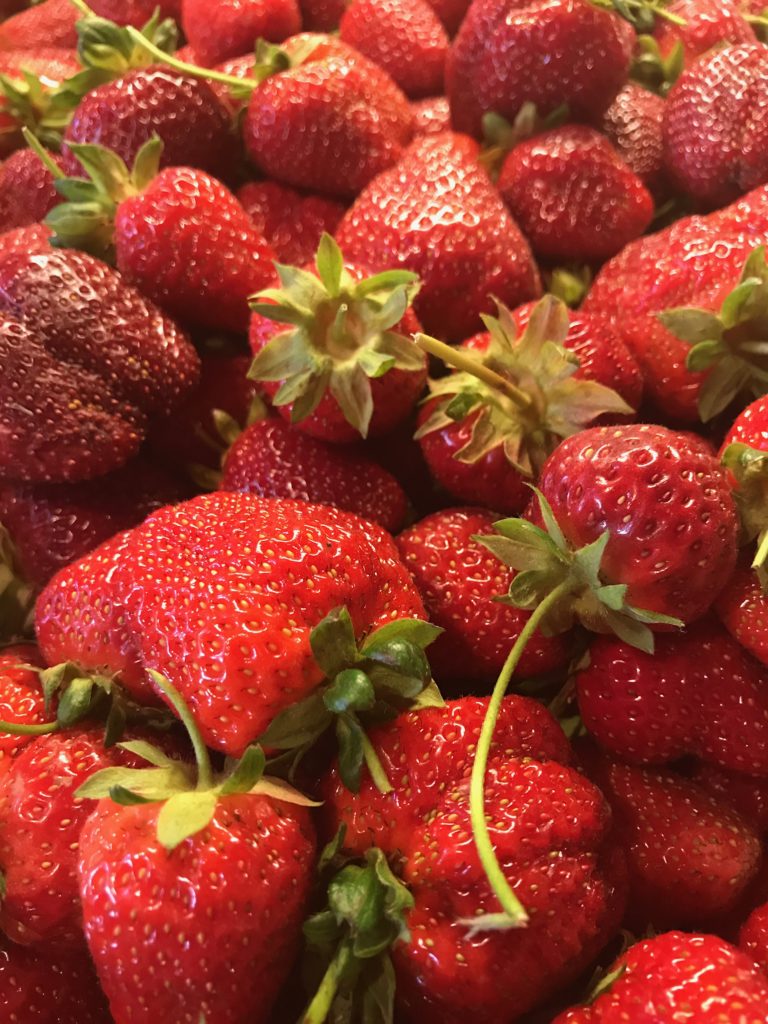 Eight pounds later!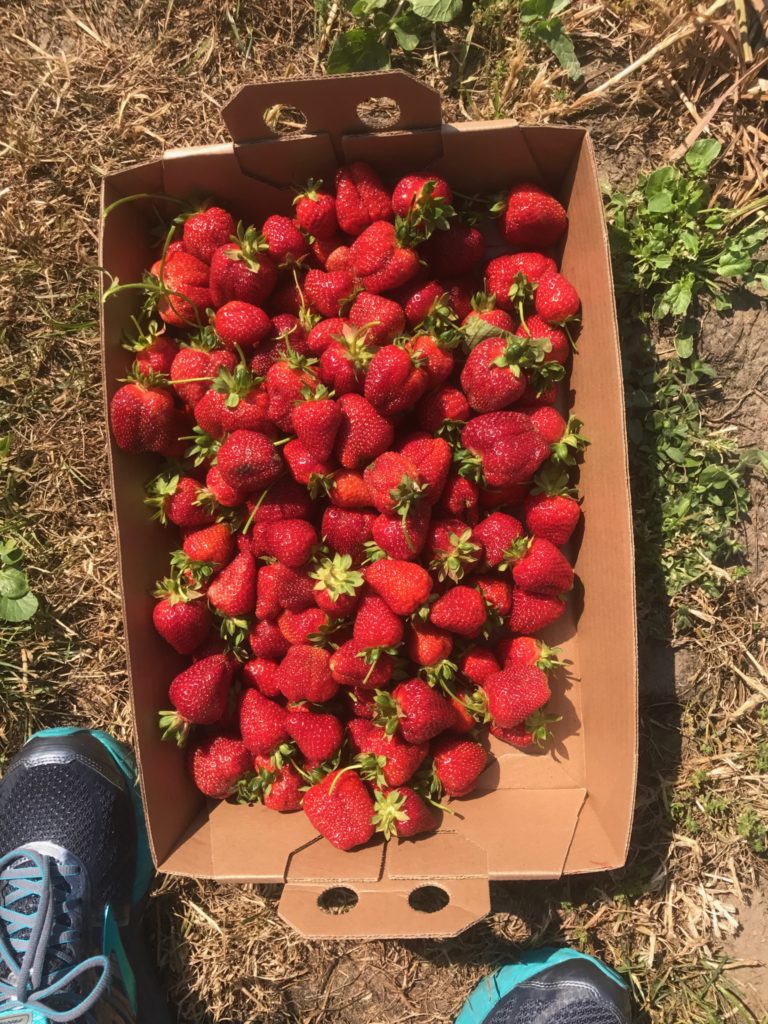 I got in a walk after dinner last night. My goal is 12,000 5 days a week, but I'll take this.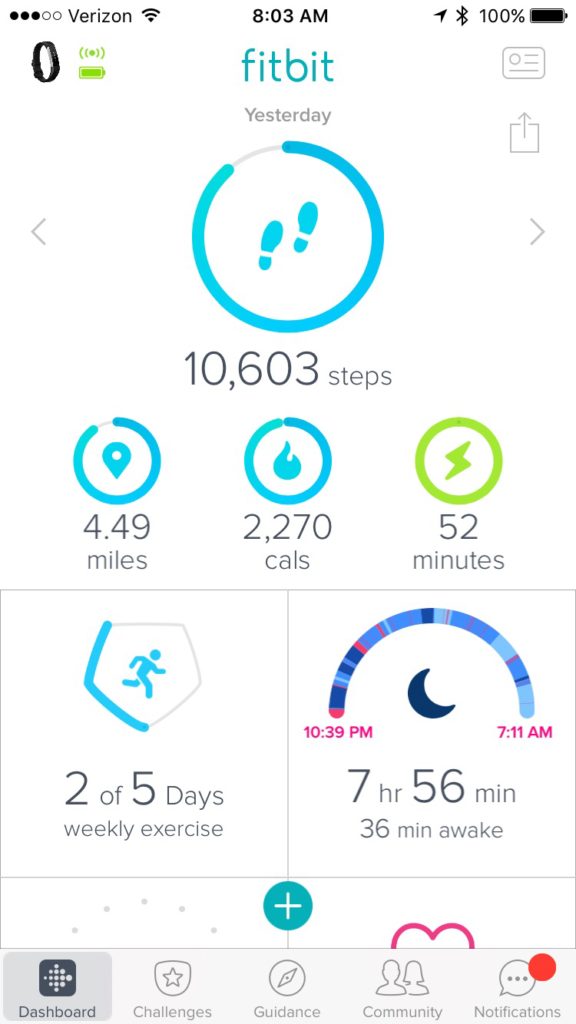 Out the door to work the food truck.
Have a great day!
Breakfast – 1 SP
1/2 Bottle of this Premier Protein added to Iced Coffee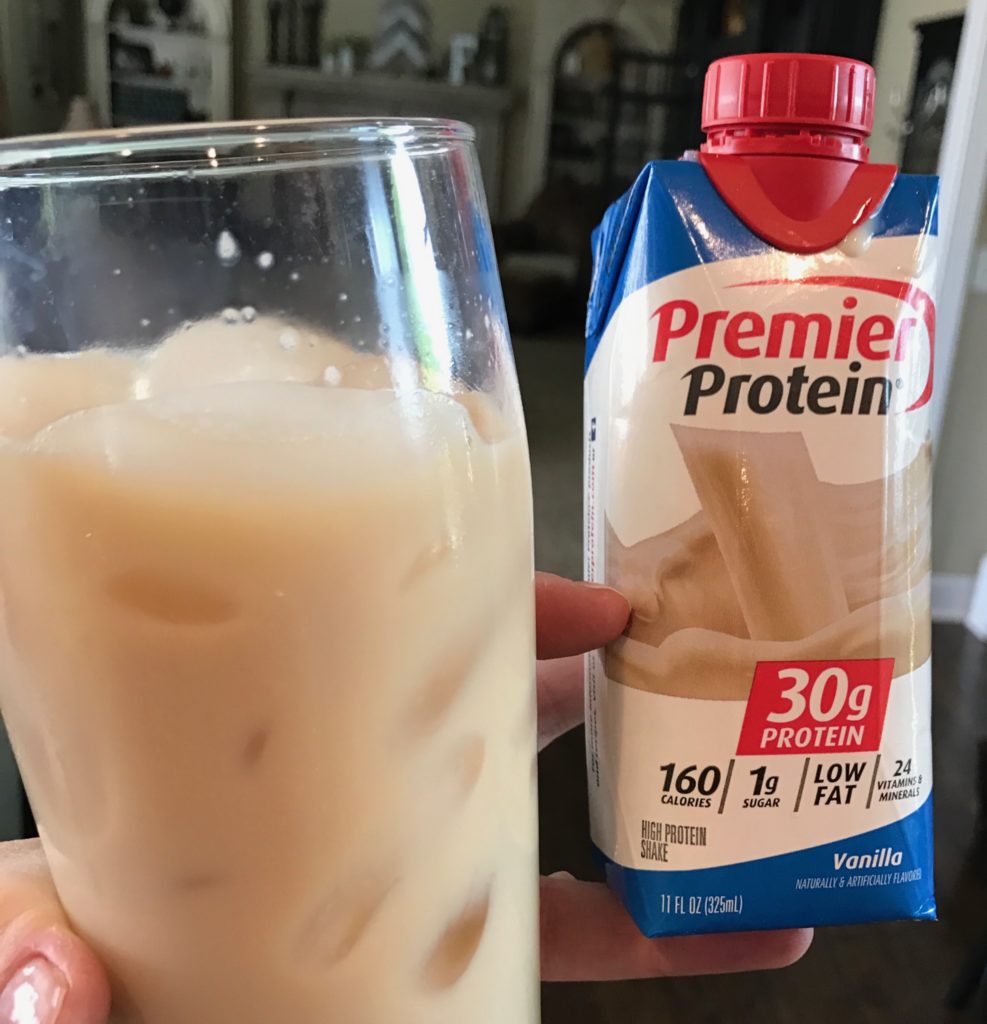 Lunch – 5 SP
Mixed Greens, Rotisserie Chicken (3 oz), Red Onion, Cucumbers, Bell Peppers, Avocado (35g), Trader Joe's Roasted Plantains (10) and Salsa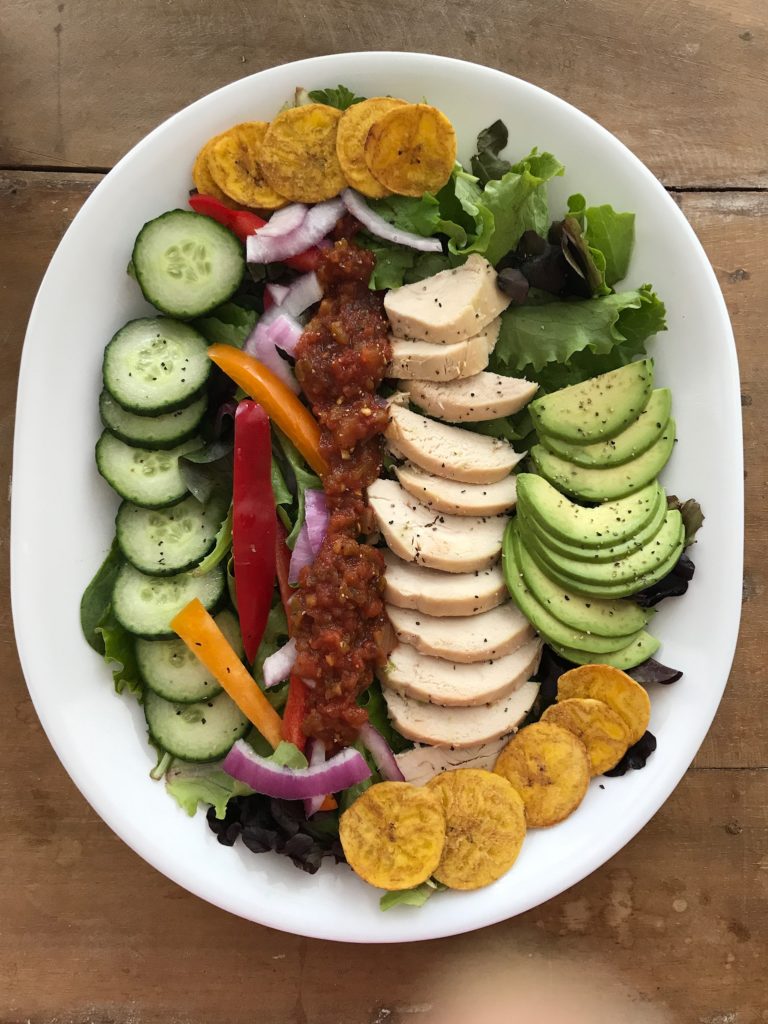 After I snapped my picture, I chopped it all up so the Avocado and Salsa would mix together for a tasty dressing.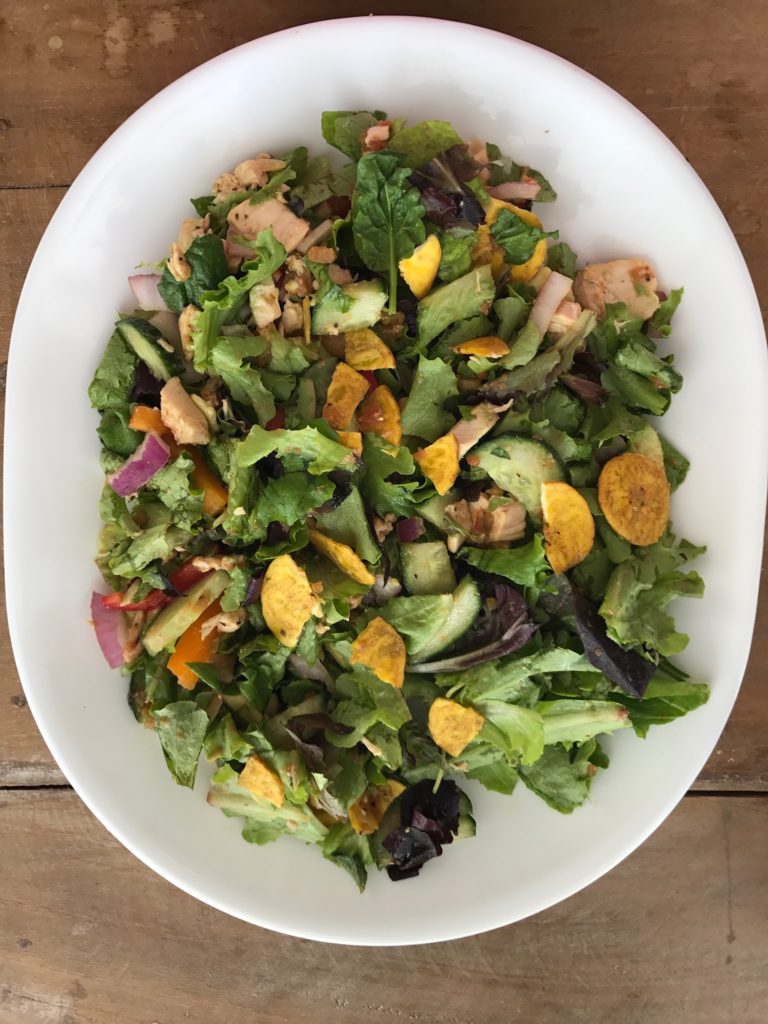 Snack – 10 SP
Since lunch was low in points, I had a nice serving of Raw Walnuts (20g) and Cashews (30g) mixed with Blueberries.
If you are eating mostly fruits and veggies and lean protein and having a hard time getting in all of your SmartPoints for the day, this is a great way to get in some of those healthy fats.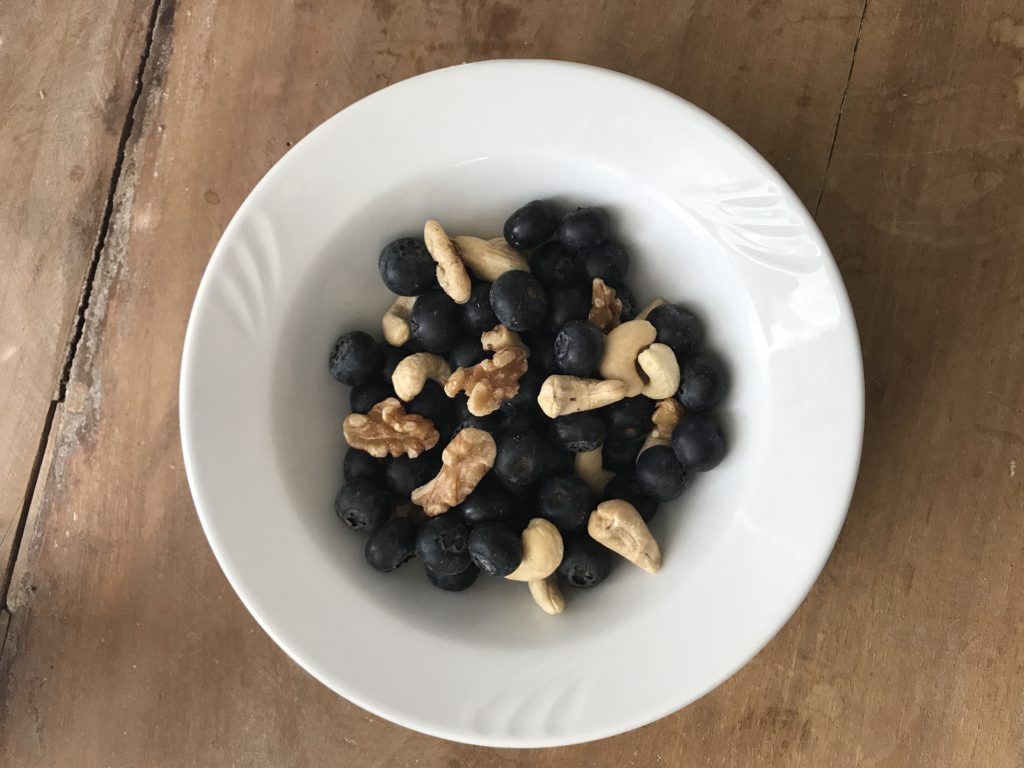 Dinner – 13 SP
I was in a Salad mood yesterday!
Mixed Greens, Rotisserie Chicken (3 oz), Center Cut Bacon (1 slice), Sliced Apples, Egg, Red Onion, Cooked Sweet Potato Spirals (cooked in a little bacon fat) and Homemade Dressing from Juli over at Paleomg. The Dressing is 6 SmartPoints for 2 T. and worth every SmartPoint! In my opinion. 🙂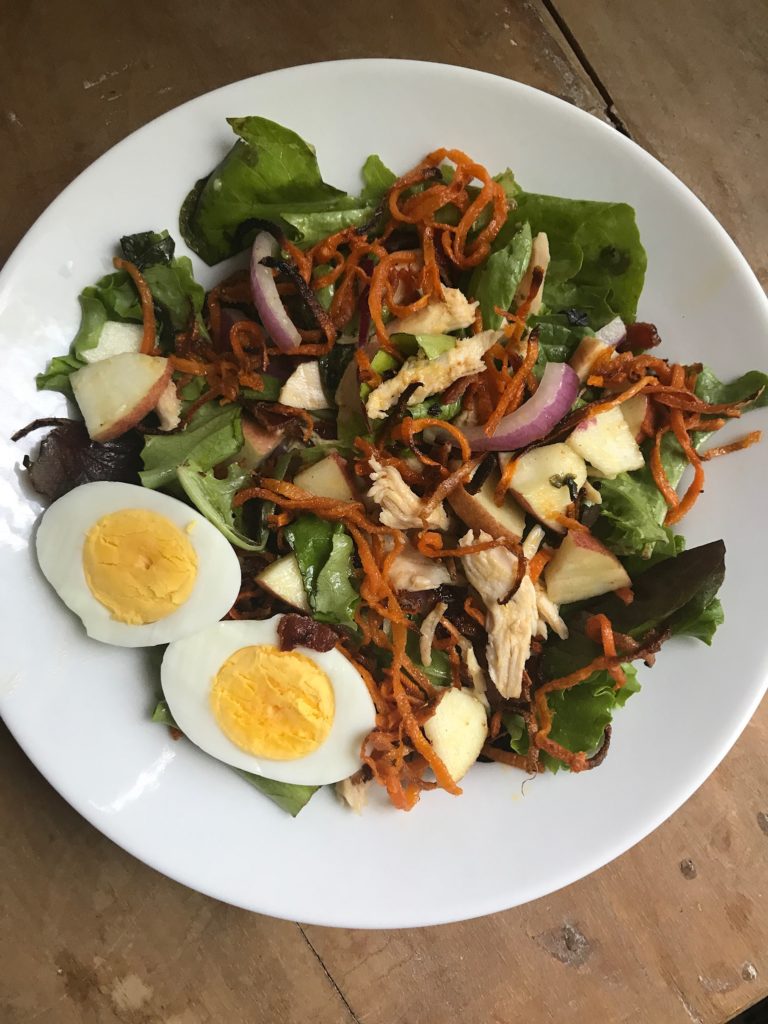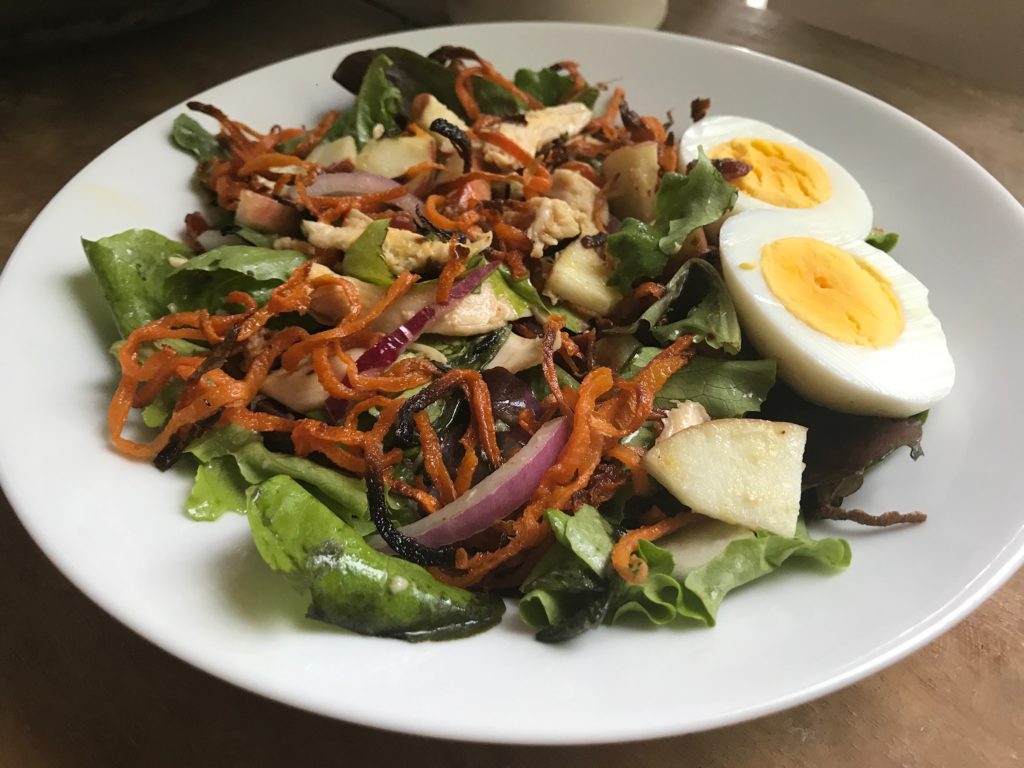 Snack – 2 SP
So good without anything, but I love my Nut Butter!
1 tso Nut Butter and 1 tsp Honey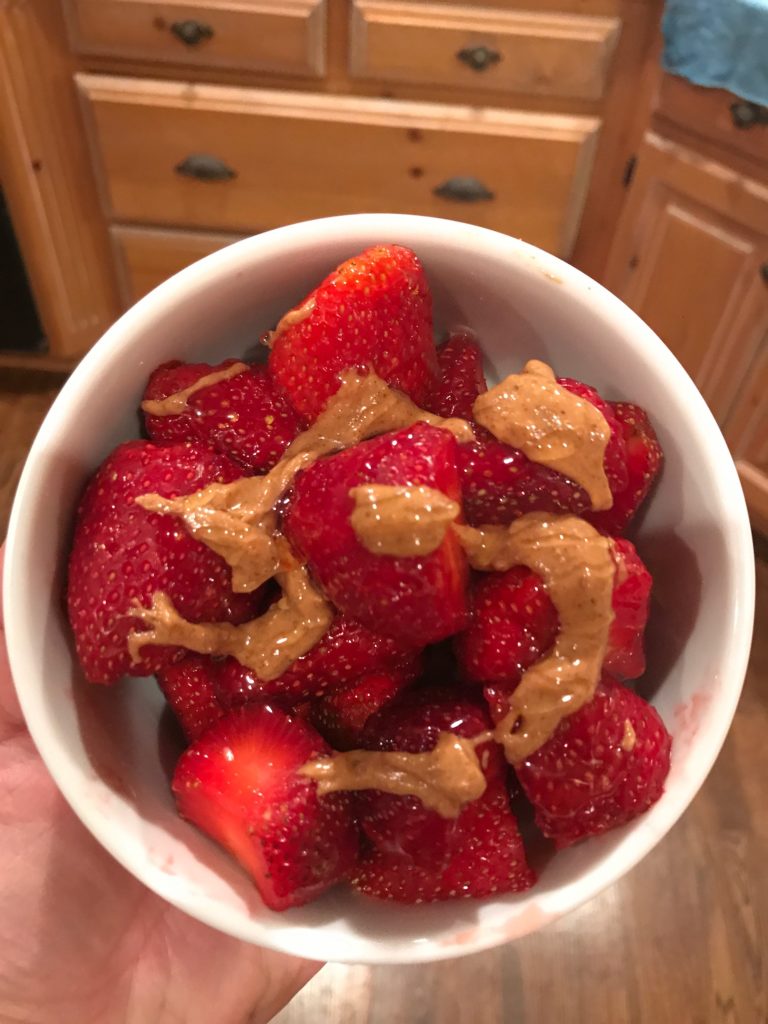 Daily SmartPoints Total = 31
2017 Goals
Make time each week to Meal Plan
Drink 100 ounces of water each day
Exercise 5 days a week
Eat three meals and one snack daily
FOUR 100 Mile Walking Challenges this year!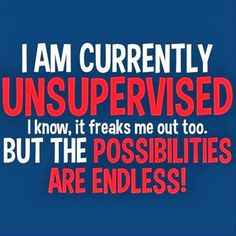 "love the life you live, live the life you love"