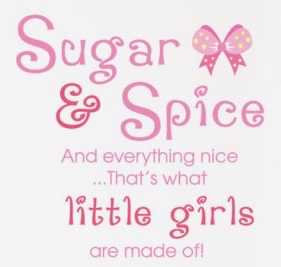 It was a little girl weekend filled with giggles and hugs and snuggles.
We had our 3 year old grand daughter and our 7 year old grand daughter with us for the weekend and I just can't love these girls enough. These two cousins love each other to pieces and it is always so much fun to have them around.
I feel like I need a diagram or a family tree each time I post about the grandkids, but I'll just tell the story of the weekend, and likely you will figure out who belongs to who, or not. Or perhaps it doesn't even matter.
I picked up these two cuties on Friday night. We had dinner, then some messy cup cakes for dessert. This picture was taken right before they both decided to bend over their plates and take bites of cup cakes without using their hands. Kids these days. You can see where Charlotte (on the left) likes the sound of my idea while Amiyah is pondering it.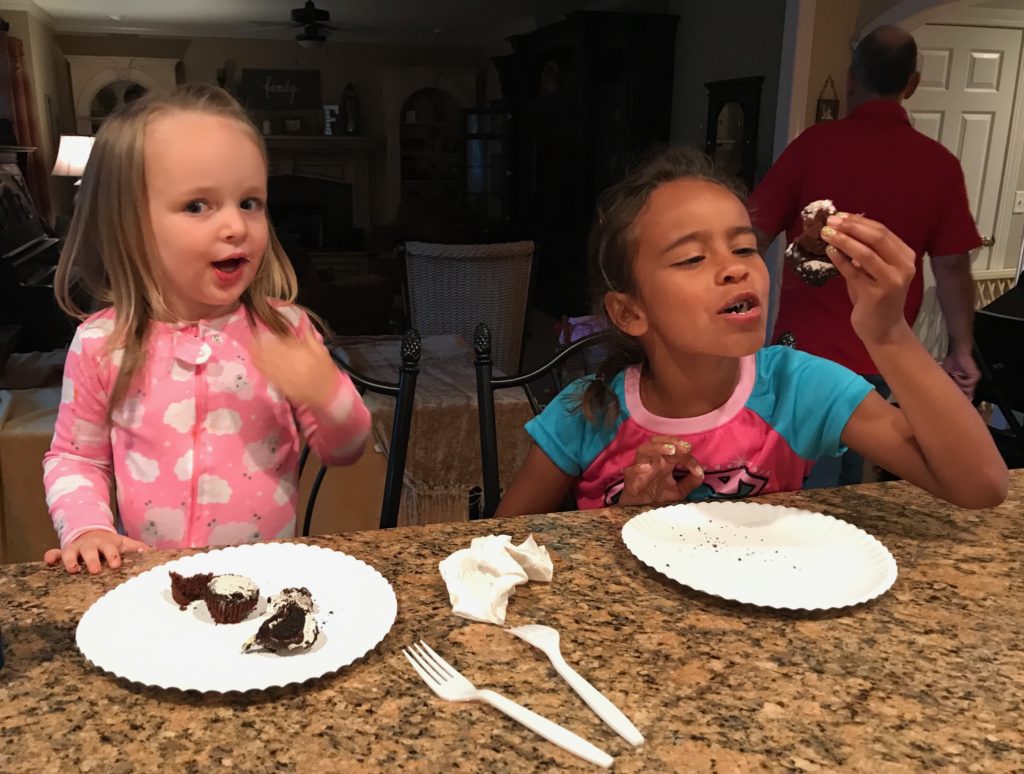 On Saturday morning I had all of these great plans of picking strawberries, or going to the city market or going to my dad's house to play with his pet duck Charlie. It was rainy and blah, so we spent the first half of the day in our pj's and my dad came out to visit us instead. I made 1000 pancakes and we ate them all.
My dad likes to play just as much as I do, so they enjoyed some time with Grandpa Max doing card tricks and playing hide and seek under his hand with some Jenga blocks.
(Note the crockpot. I did meal plan as best as I could. These girls like meat and fruit, so cooking for them and making good choices for myself really is pretty easy.)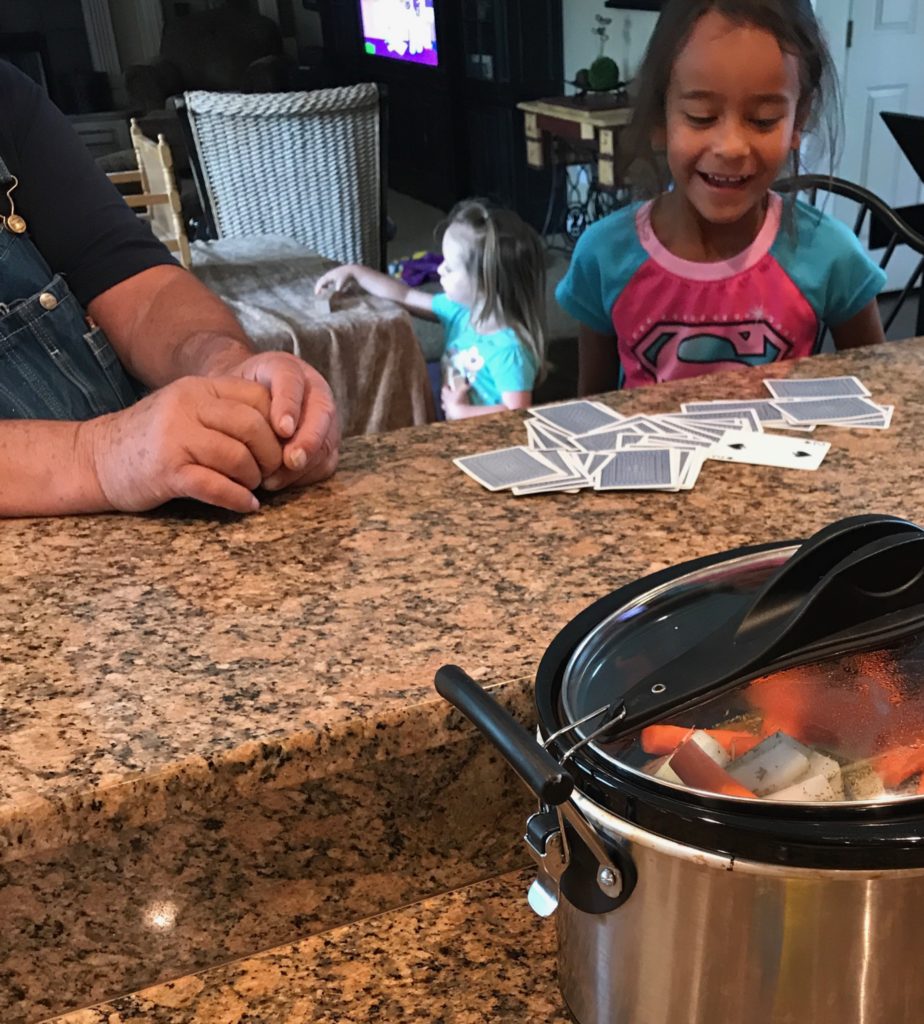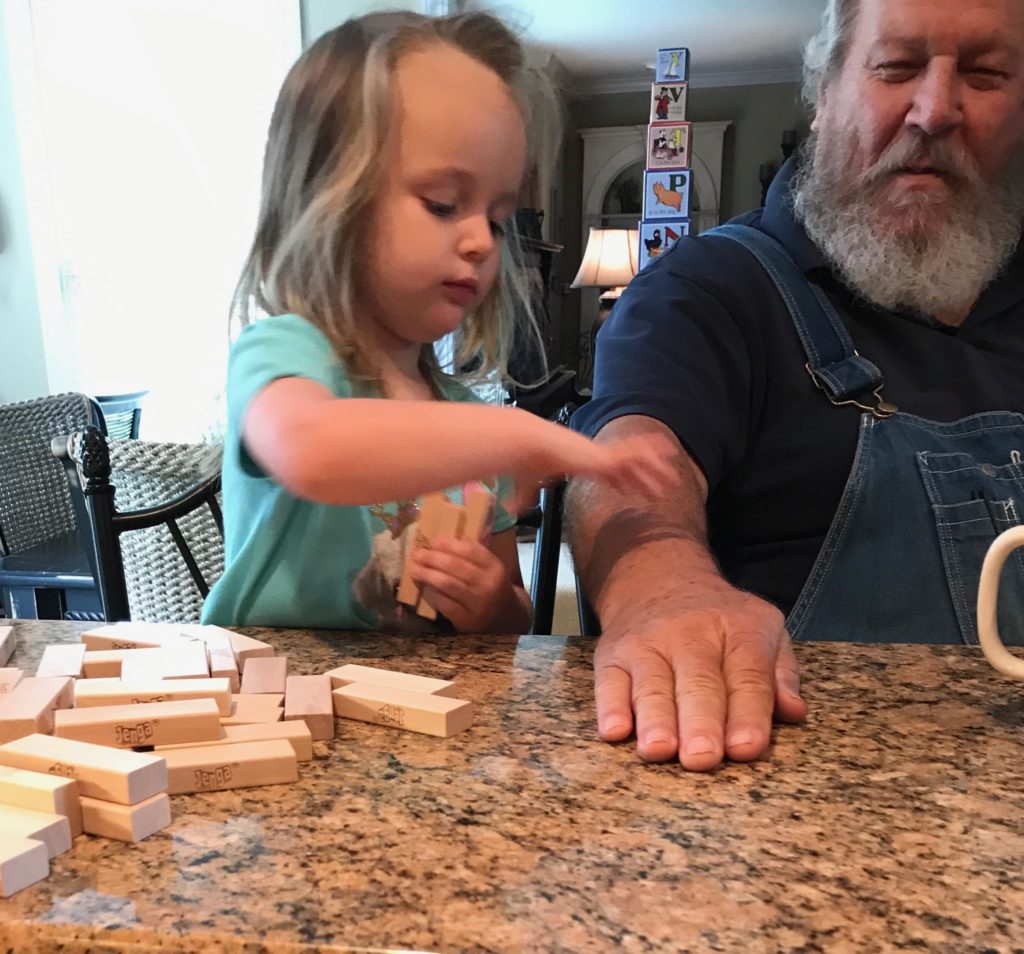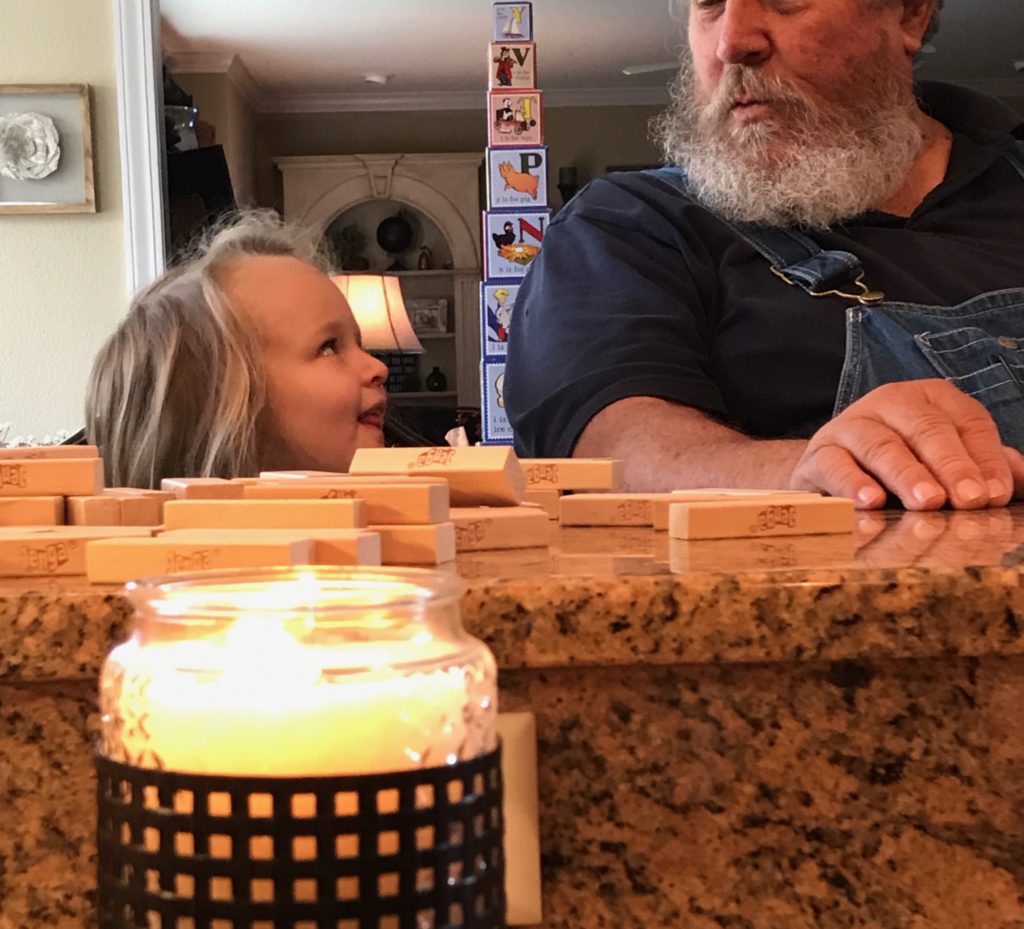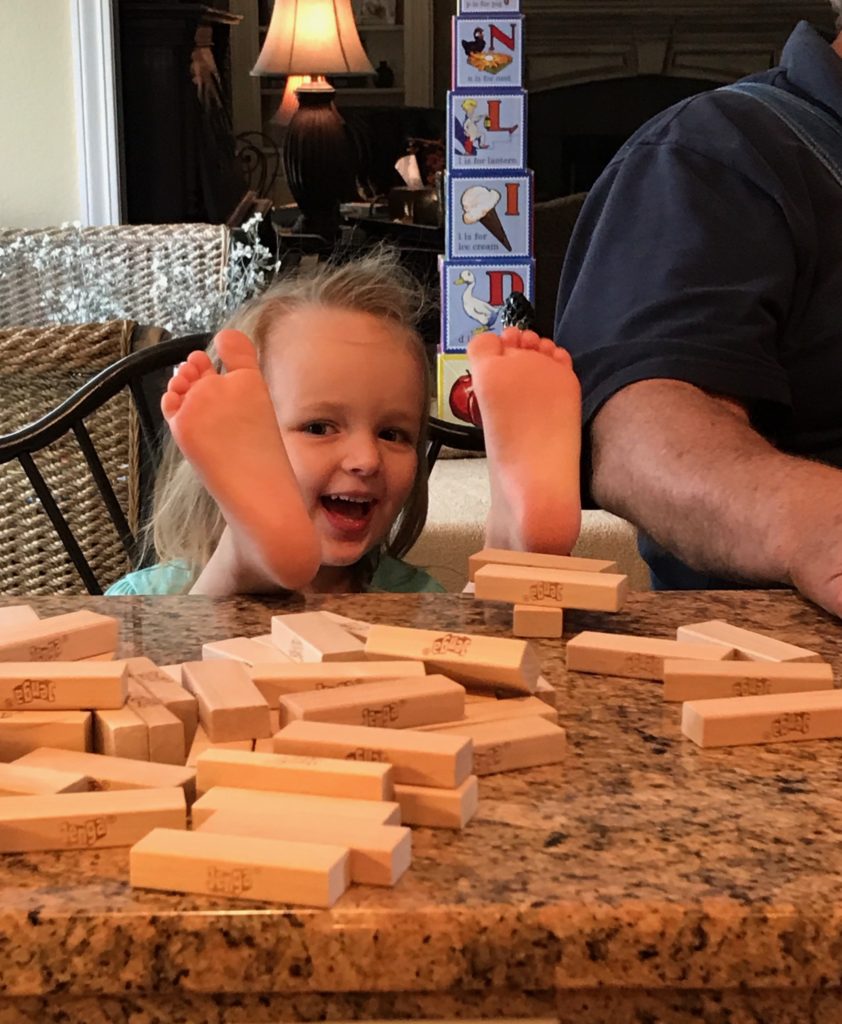 After Grandpa left, it was bath time. All of the grandkids LOVE a bubble bath at Gigi's. It could be because I fill the tub with as many bubbles as possible. I remember enjoying a big bubble bath as a kid, and if that's all it takes to provide a good hour of entertainment, then why the heck not??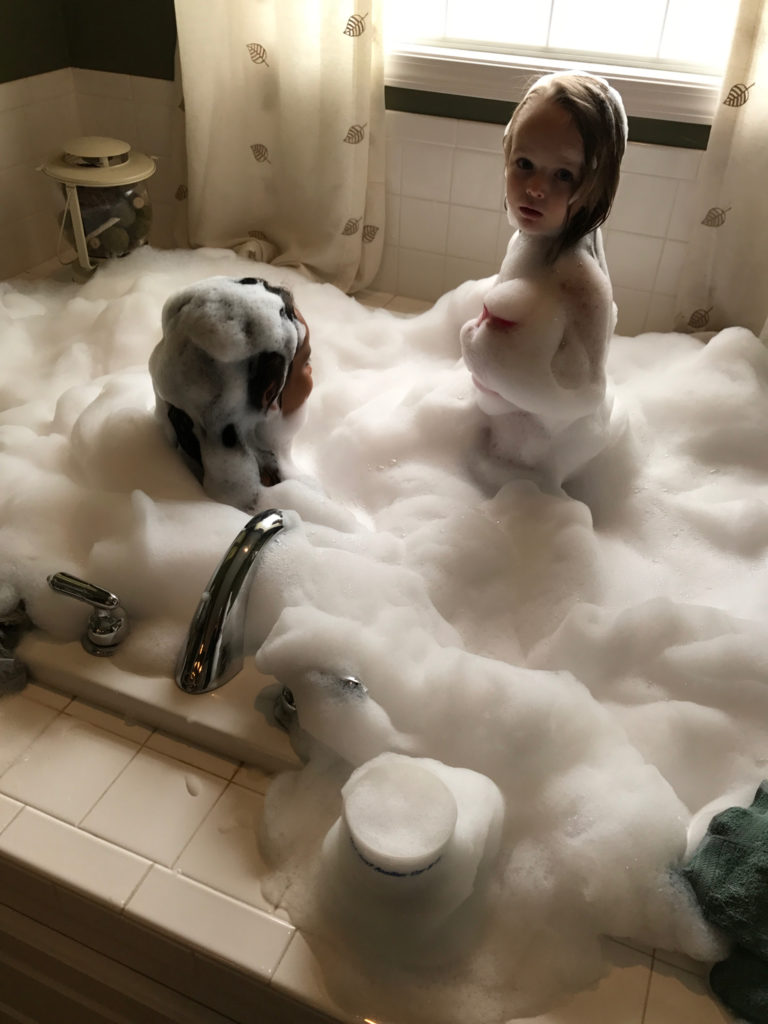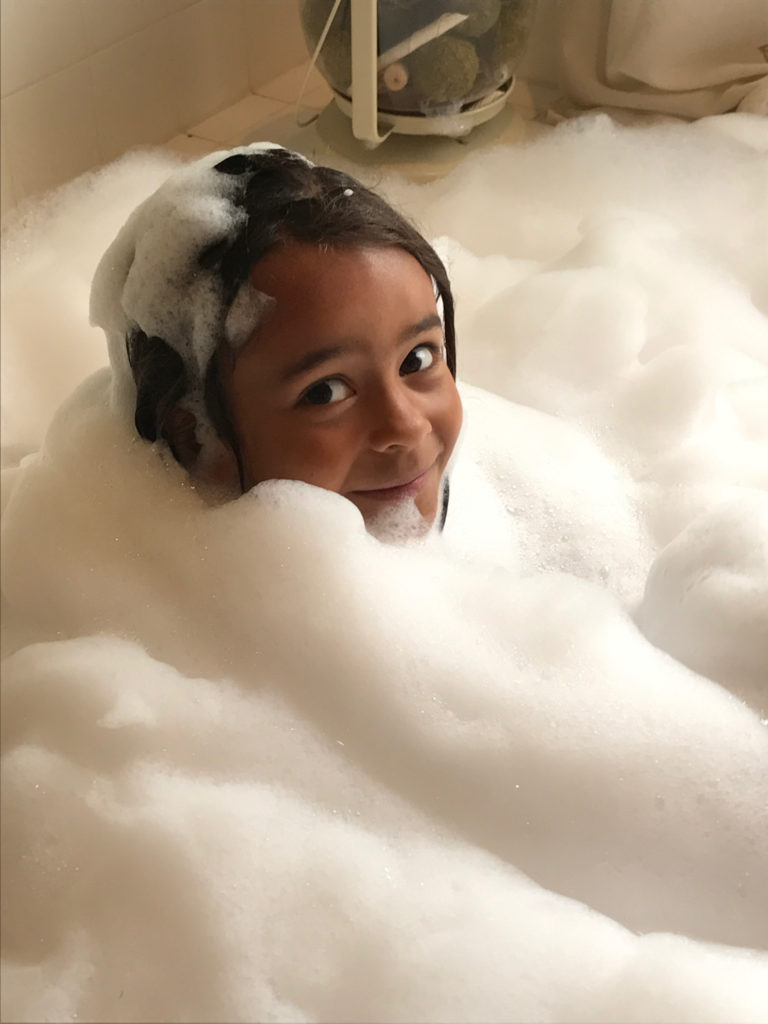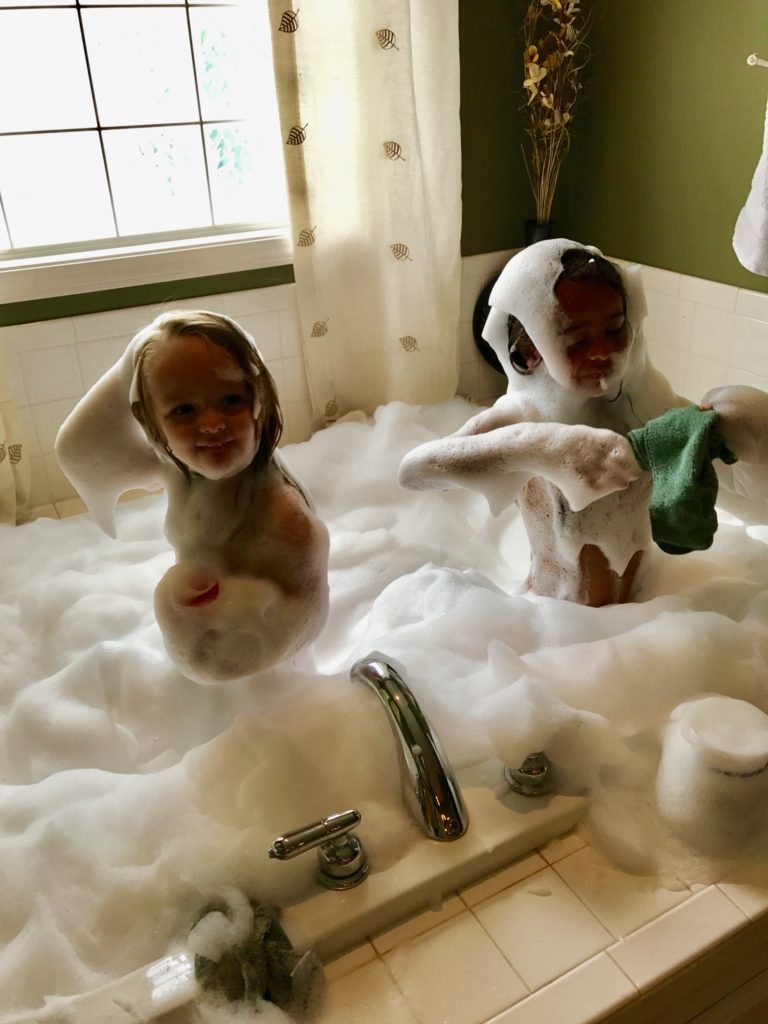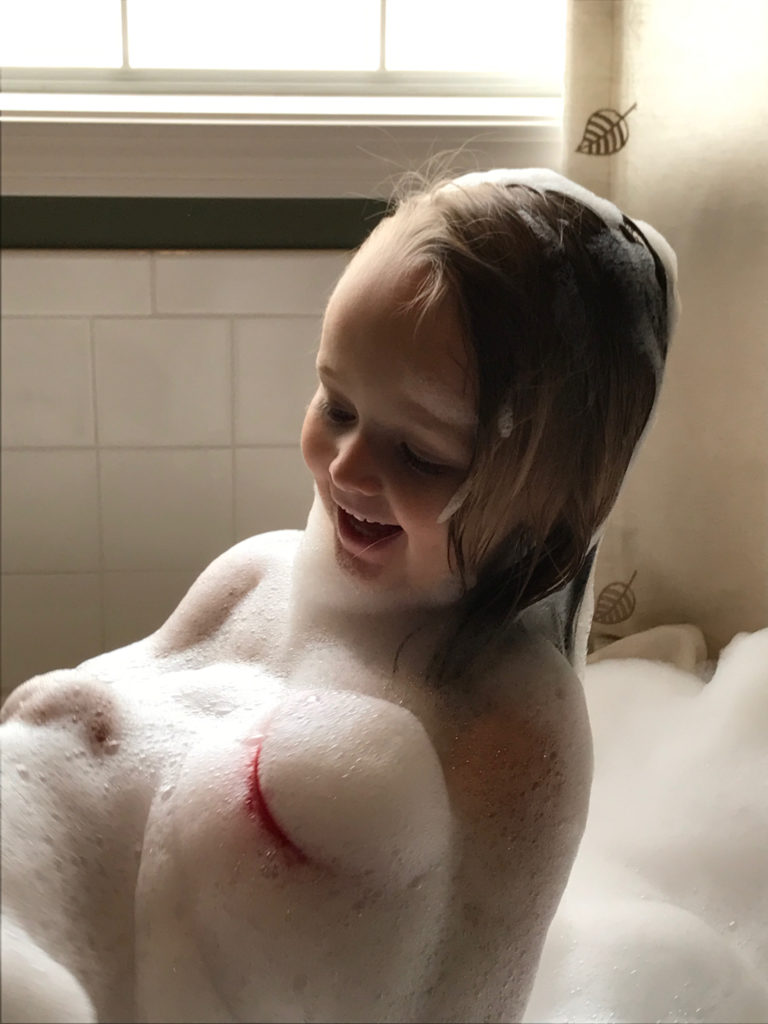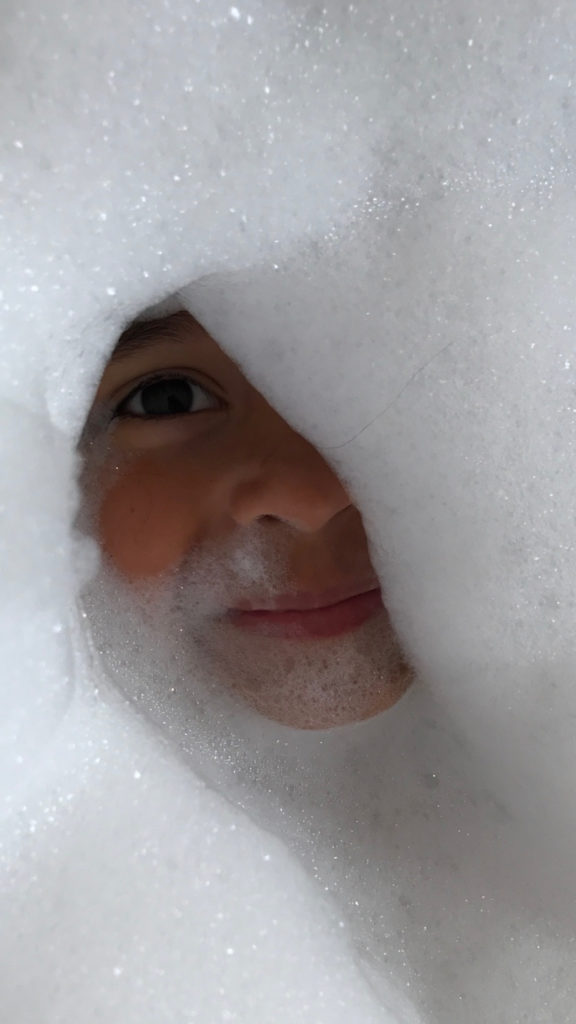 After a bath, we had a graduation party in the neighborhood to go to. We didn't stay long but the girls both did a great job of being cute and polite. 🙂
Once back home, we went outside to play so we could get dirty all over again.
While the girls were playing in the driveway, I decided to get out the fire pit. I bought it last year and I have never used it!
I sent Mike for S'more fixins.
I love to roast a marshmallow more than I love to eat it.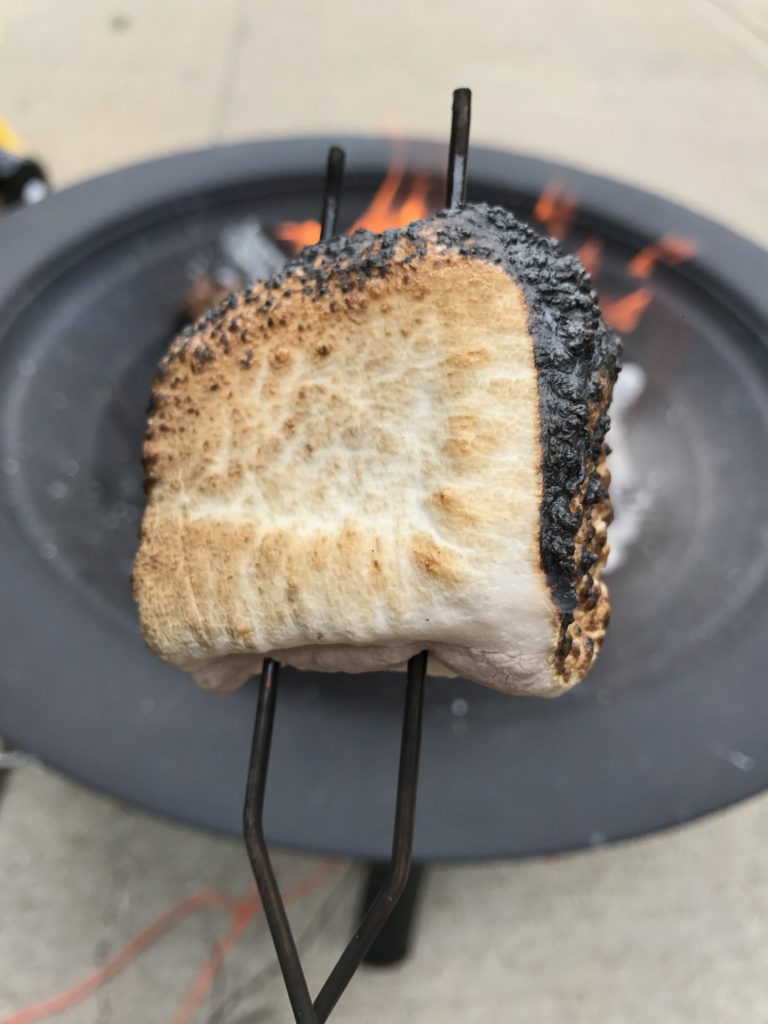 This was one sticky and fun mess!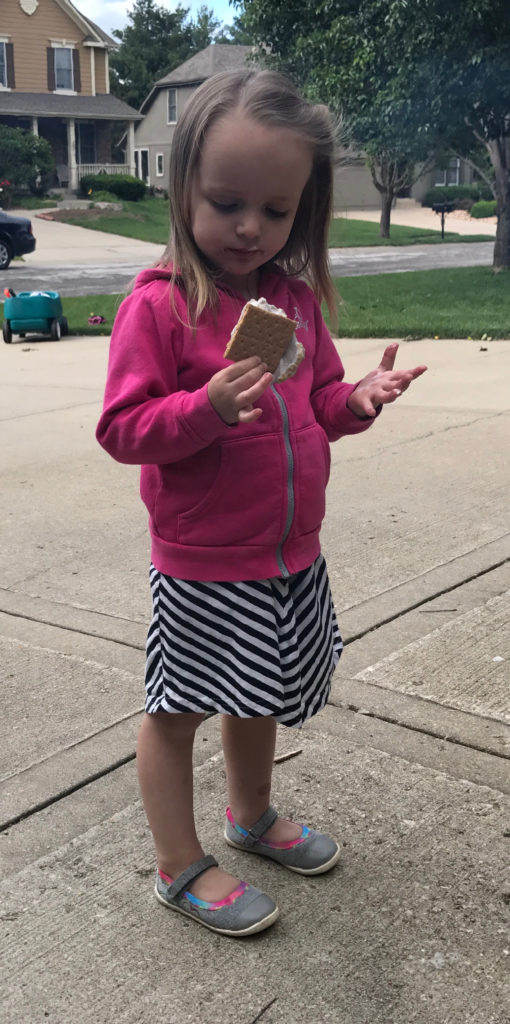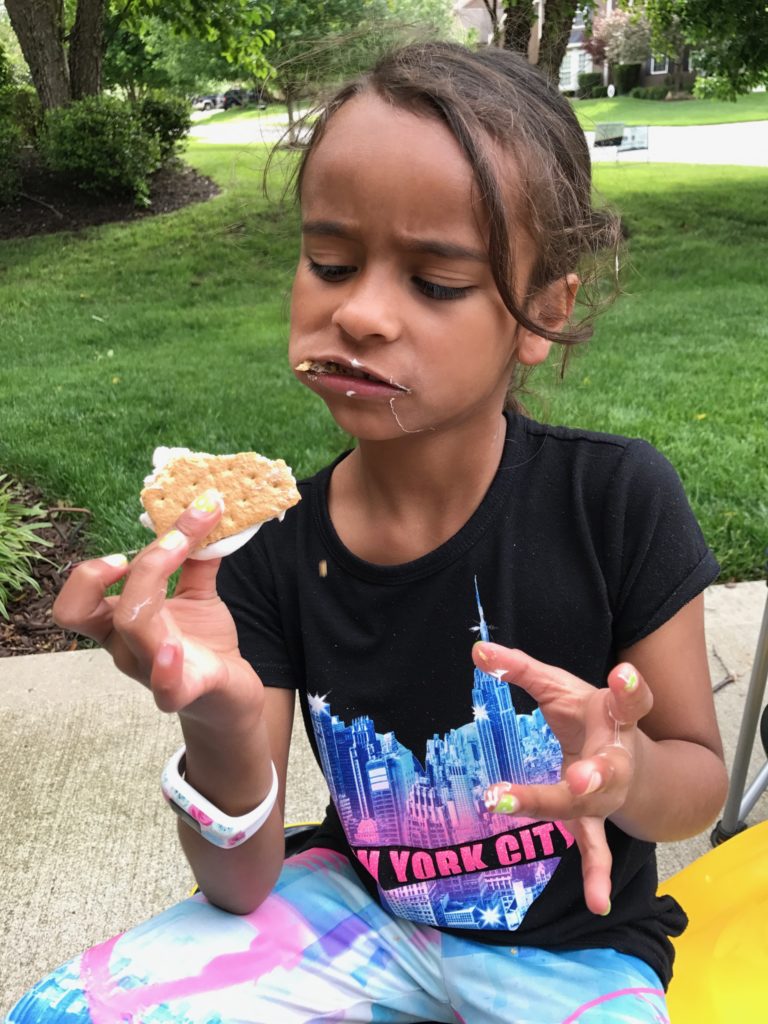 I don't know what time we finally came inside, but we had a full day and I was glad that I had put dinner in the crockpot early in the day.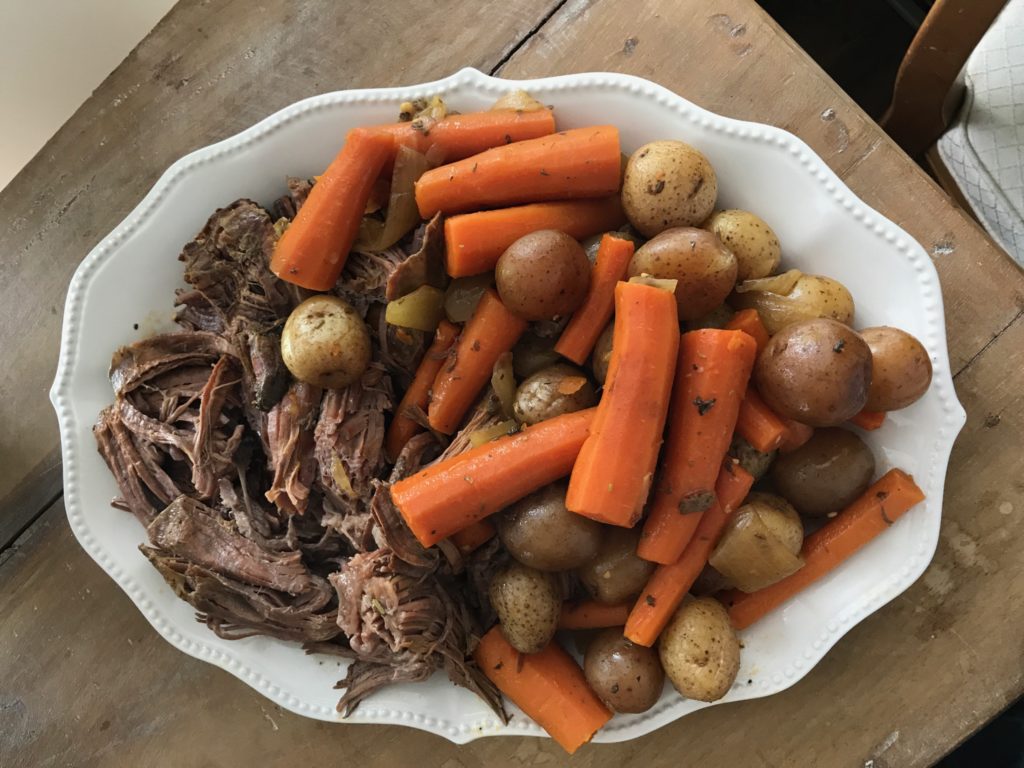 We were in bed earlier than the night before. Perfect Saturday!
On Sunday morning, Amiyah's mom came to pick her up shortly after breakfast. They had come to town to meet the new baby (Charlotte's brother Sawyer, who is one week old), but needed to drive back to Oklahoma, where they just recently moved to.
The conversations that take place with that girl just amaze me.
First she told me that I was ONE of her favorite grandma's, but not her favorite. (I didn't even ask.) She said that I couldn't be her favorite because she has other grandma's and that just wouldn't be right to have a favorite.
Then later she was telling me how she puts lotion on every time that she takes a bath. She said that she didn't always like to do that but she knew that sometimes you just have to do things that you don't want to do because it's just the right thing to do. I'm like….Uh, how old ARE you??
Anyhow, I told her later that I thought that she was very smart and very kind and very considerate. I asked her if she learned all of that from her mom.
She said "No. I think it's because of God."
"Sugar and Spice and everything Nice, that's what little girls are made of"
After they left, Mike and I and Char headed to church where we would watch baby Wrenley (our third grand daughter, who belongs to our son Jake) be baptized.
Char was a doll during church. The whole family sat together right up front, and the church is big, so I think she was entertained with so much to look at. I wasn't sure what to expect from her. She was absolutely perfect.
After Mass, the baptism.
This is our son Jake and his wife Jordan with Wrenley Rose. Wrenley is now two months old.
The couple to the right is Jordan's brother, also named Jake, and his wife Casey. They are the God Parents and they are expecting their first baby any day. So many babies……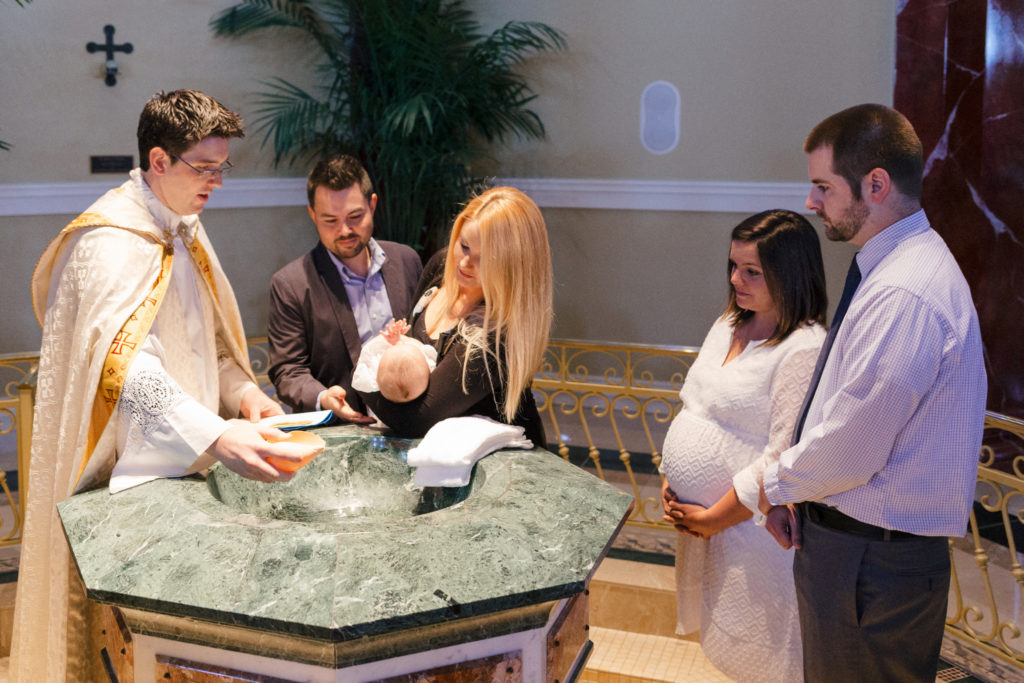 A very happy Mommy and Daddy.
(This baptism gown was made by Jordan's Great Grandmother for an aunt when she was baptized. That was 75 years ago.)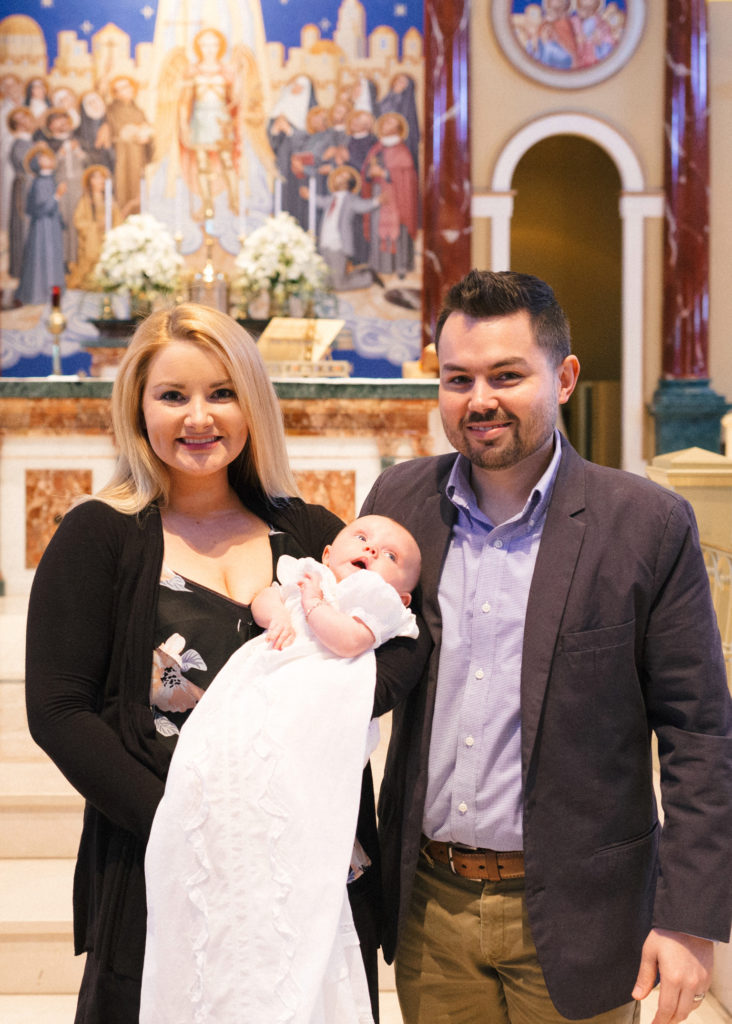 Very happy Grandparents.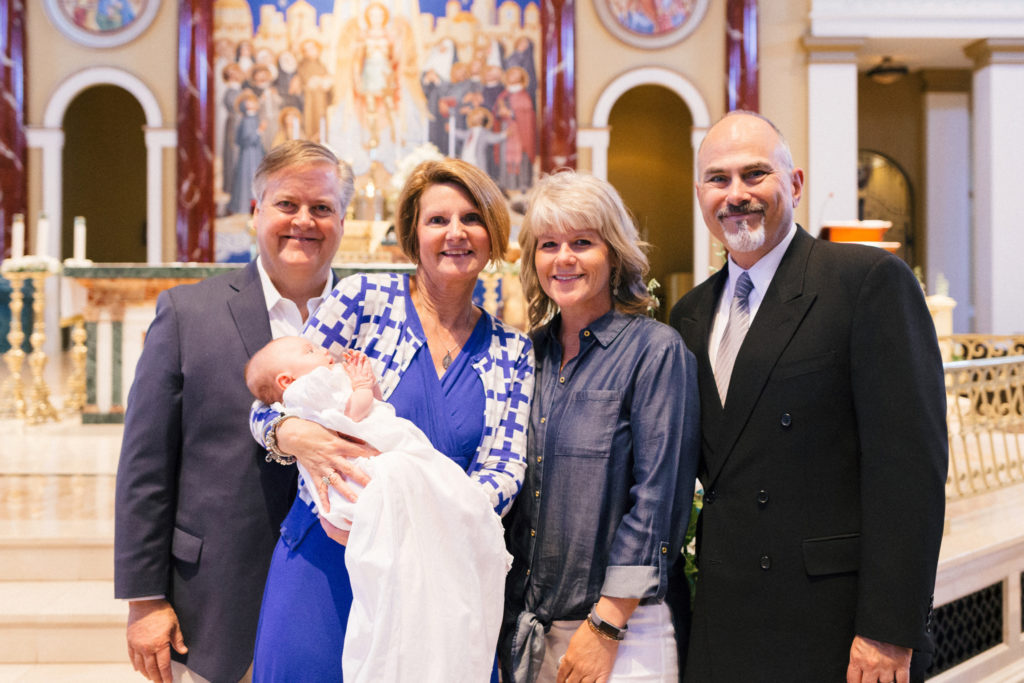 After the baptism, we went to Jordan's parents for lunch. The weather cooperated and it made for a nice afternoon outside. They have a beautiful backyard with a gold fish pond.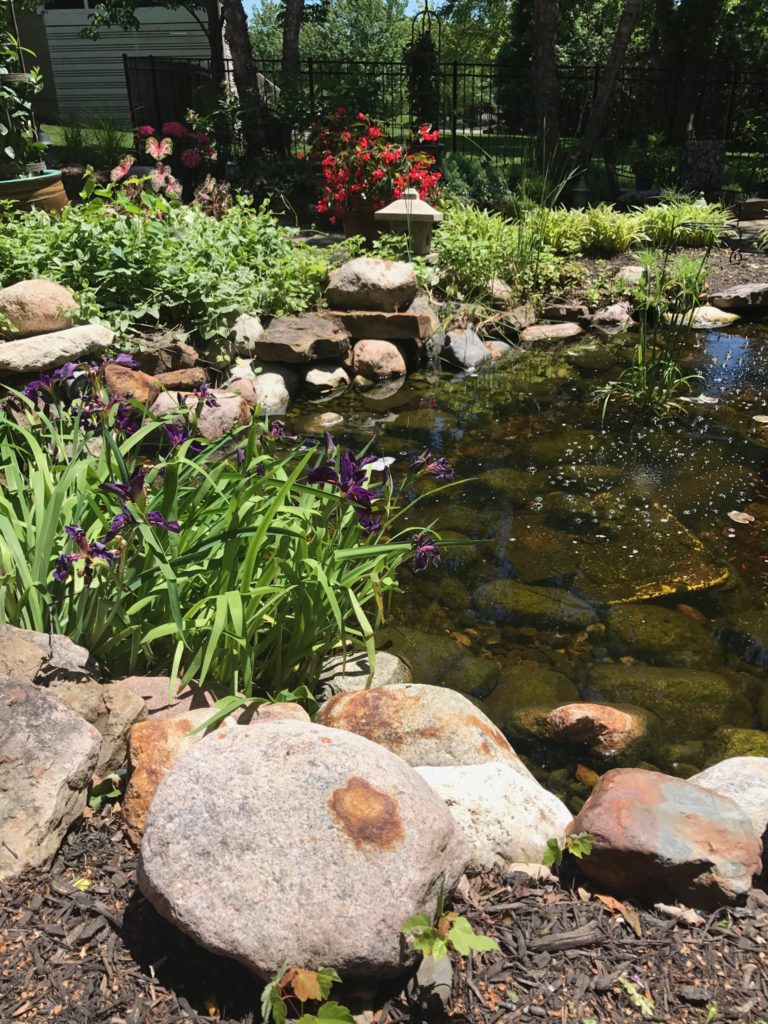 Char was enjoying the dogs (there were several there) and the pond.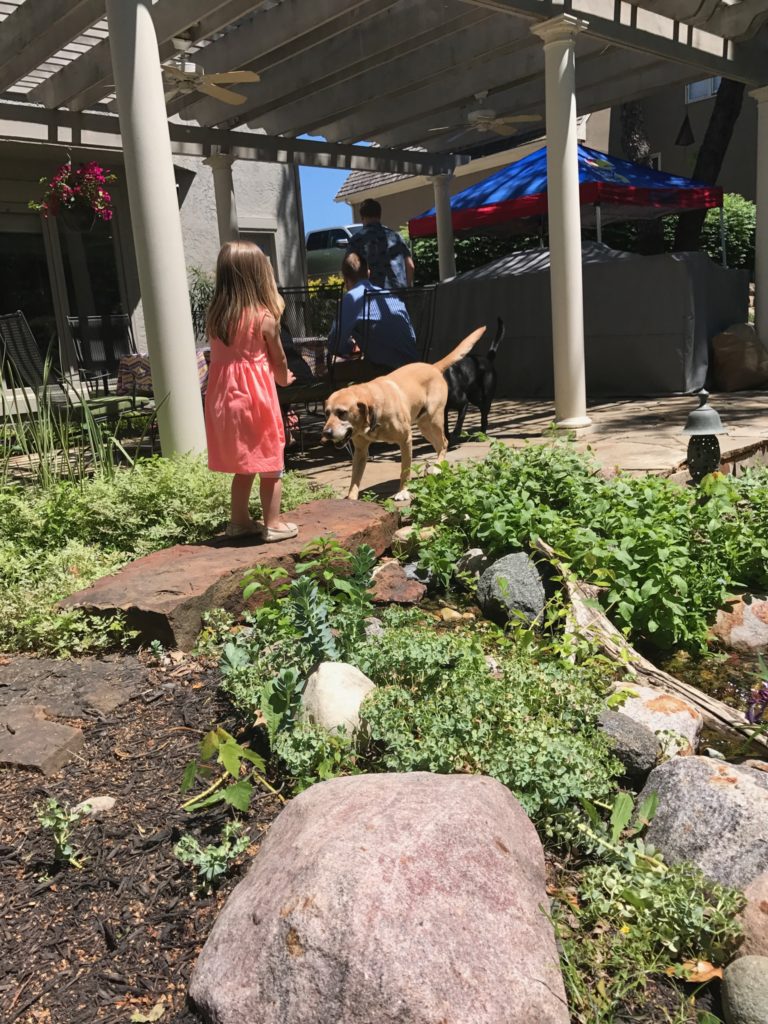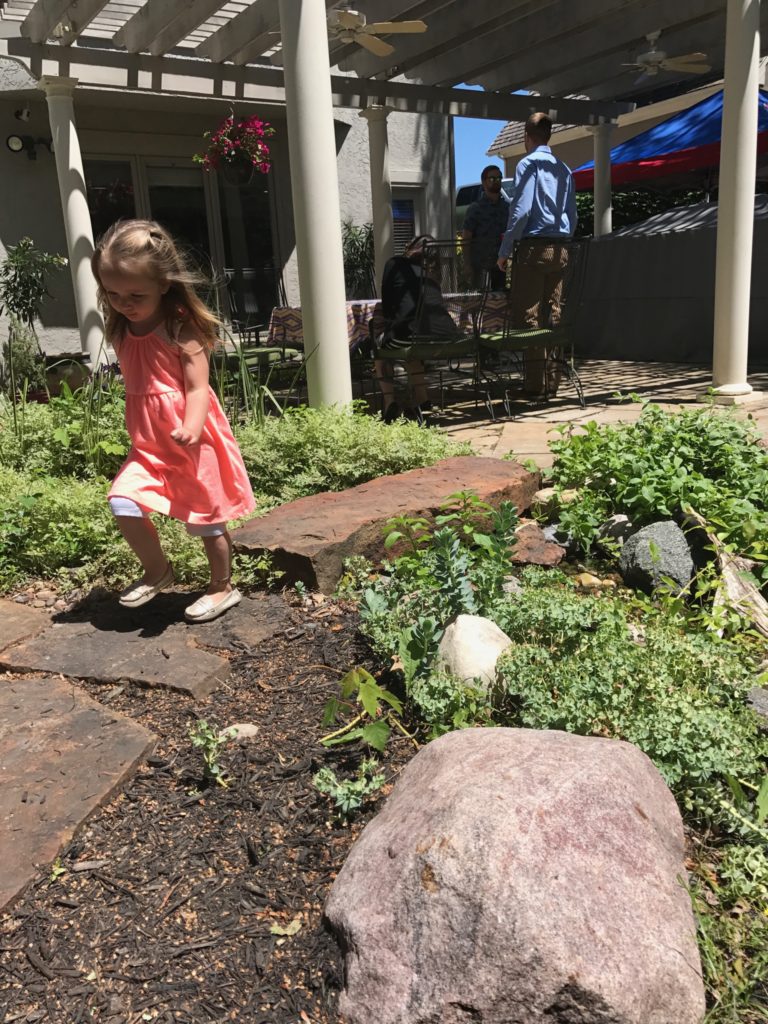 Sugar and Spice.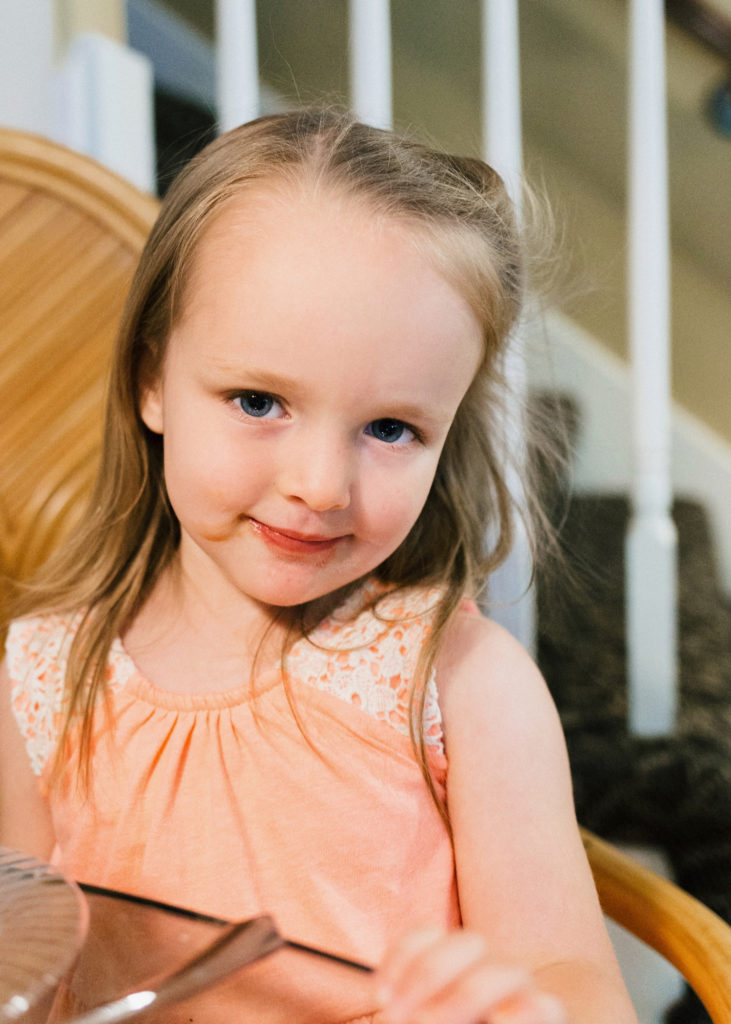 Kate, our daughter, was on her way to pick up Charlotte after the baptism luncheon and she was bringing baby Sawyer with her, so Mike's mom came over to meet the baby for the first time.
I guess I was done picture taking, because I didn't take any pictures the rest of the day.
Char said she wanted to stay at our house and didn't want to go home. I love that kid!! But I did tell her that she had a big job at home to do and that was to give her new baby brother a lot of hugs and kisses so that he would know how much she loved him. I told her that big sisters have important jobs, and loving their little brothers is the most important job they have. I don't know if that helped or not, but she willingingly climbed into the car to go home. I think she was having a good time pretending like she didn't want to go home just to give her mommy a hard time. She has some stinker qualities. lol
After everyone left, Mike and I got out the convertible and headed to our last graduation party of the year.
My friend, Renee, that I sucked into working with me on the food truck and loves it just as much as I do, has three children. Her youngest graduated from high school this week.
Renee and I met 31 years ago working at a bank together, before husbands, before our kids. We've had some crazy and wild times together.
It was a bit of a full circle weekend to babysit grand kids, then end up at a friends house talking about all that has happened in our lives over the last 31 years.
Loved my weekend.
I hope that you all had a great weekend too!
I tracked every bite on Saturday, then Sunday was a bit more difficult with the luncheon and the party. I'm sure I dipped into my weeklies, but no upcoming food challenges this week and I am going into the week feeling good.
I was active over the weekend, that's for sure, buy my steps were below 10,000 each day.
Today, water and steps!
Have a great day!
2017 Goals
Make time each week to Meal Plan
Drink 100 ounces of water each day
Exercise 5 days a week
Eat three meals and one snack daily
FOUR 100 Mile Walking Challenges this year! (This goal has changed a little now that I have this fabulous Fitbit.)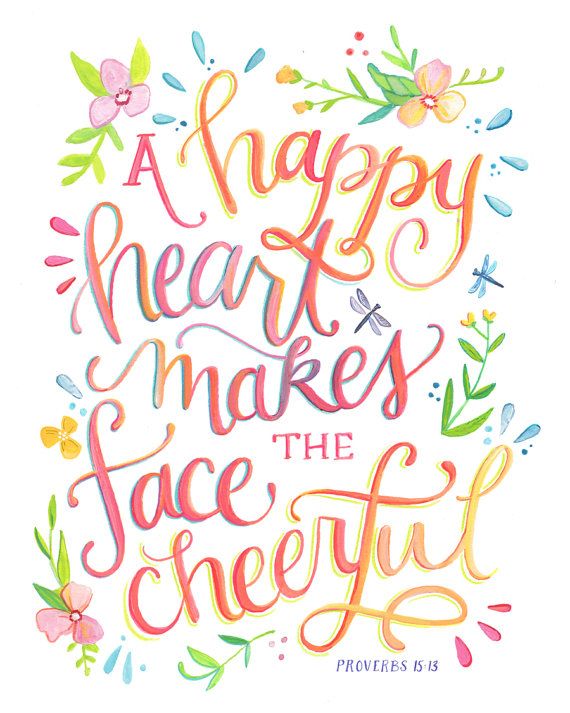 "love the life you live, live the life you love"