It's been a full weekend and a happy weekend.
Sidenote: I did not track at all this weekend. I didn't eat terrible, I just didn't take the time that I needed to take to track. I tried to be mindful. I did eat some things that I likely would not have had had I known how many points I was eating. I feel good about getting in more steps this week and drinking lots of water.
Okay….the weekend.
Friday morning started off with a few girlfriends over to discuss our bathroom remodel and share ideas.
I may have made them breakfast…..
Sweet Potato Hash with Bacon, topped with Eggs and Berries on the side.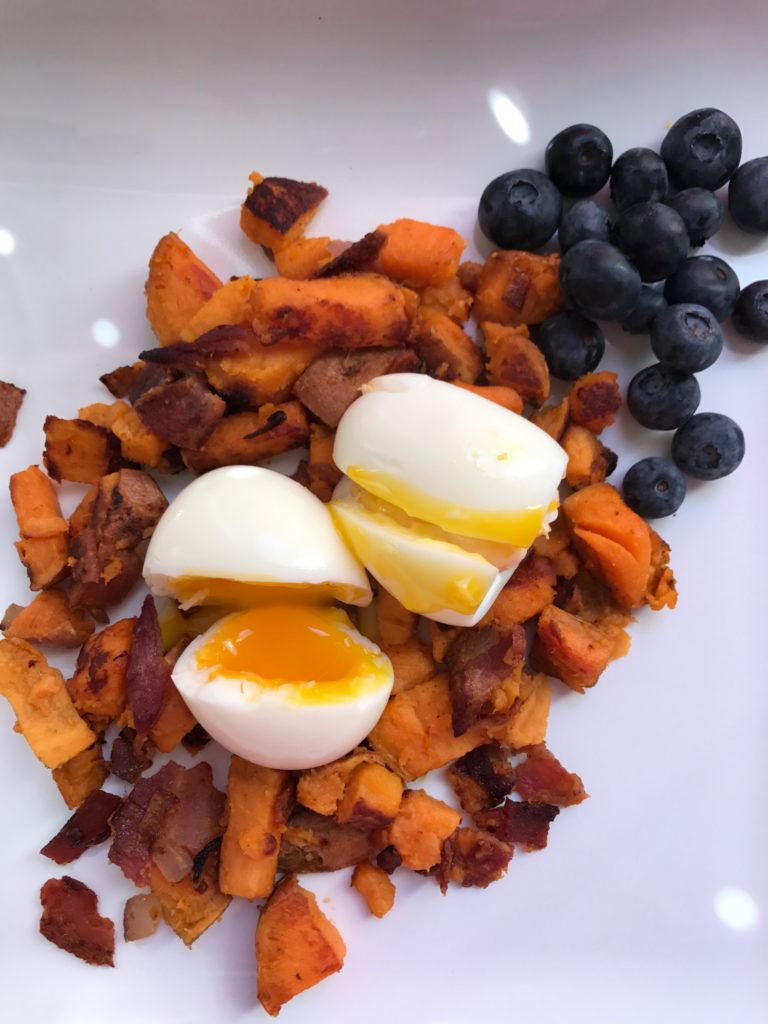 After making a few bathroom decisions, then pondering a few ideas, Mike and I were left to making some decisions on our own.
I know that in a remodel it is important to consider the resale value. Don't over spend. You won't get your money back. Keep up with the trends. Your house will sell first.
Here's what I know.
I like what I like, and what I like isn't always what's best when considering resale. Long story short, I'm keeping my Jacuzzi Tub!!
After a full day of "to do's", I had a few girls over for a short evening that turned into a long evening. No surprise here, really. 🙂
I grilled up some really really dry pork chops for the girls, so we dipped them in Guac. I do not know how to grill pork chops. Never have. Everything taste great dipped in smashed Avocado. We all agreed to that.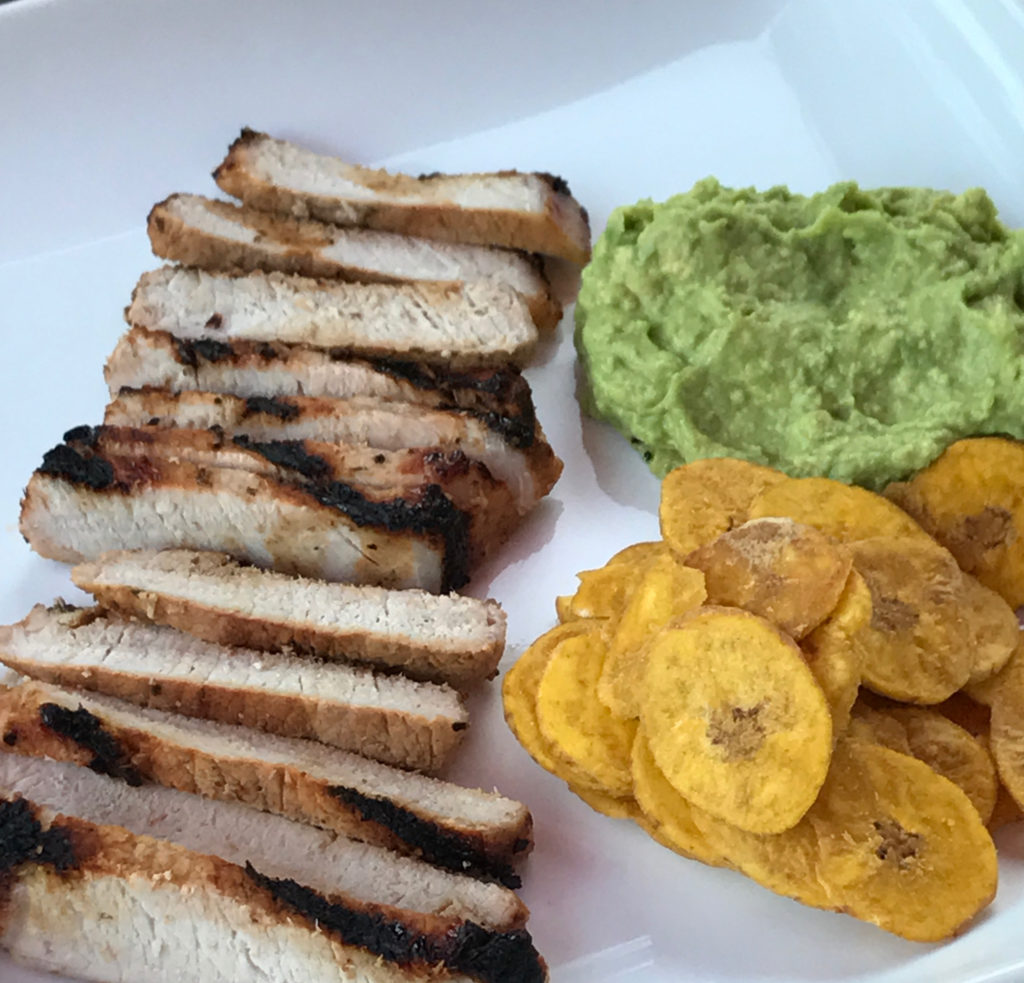 We rinsed those dry chops down with sparkling Grapefruit water and a splash of vodka.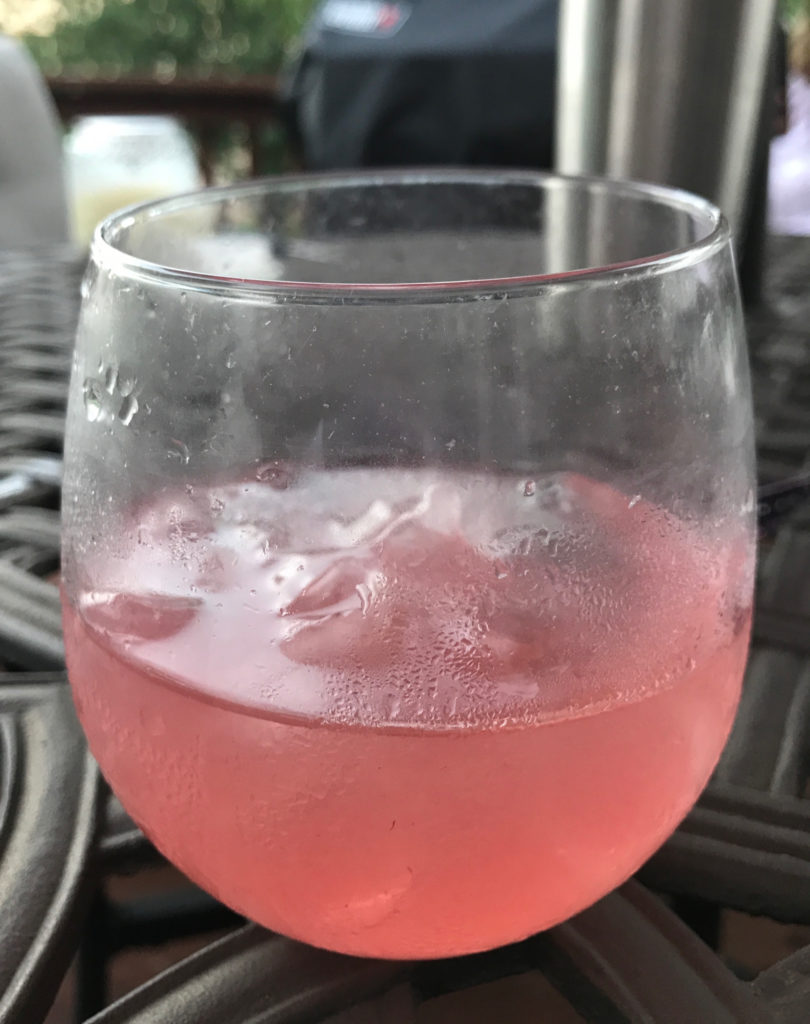 Here is what was happening with Mike in the master bath while I enjoyed my girls.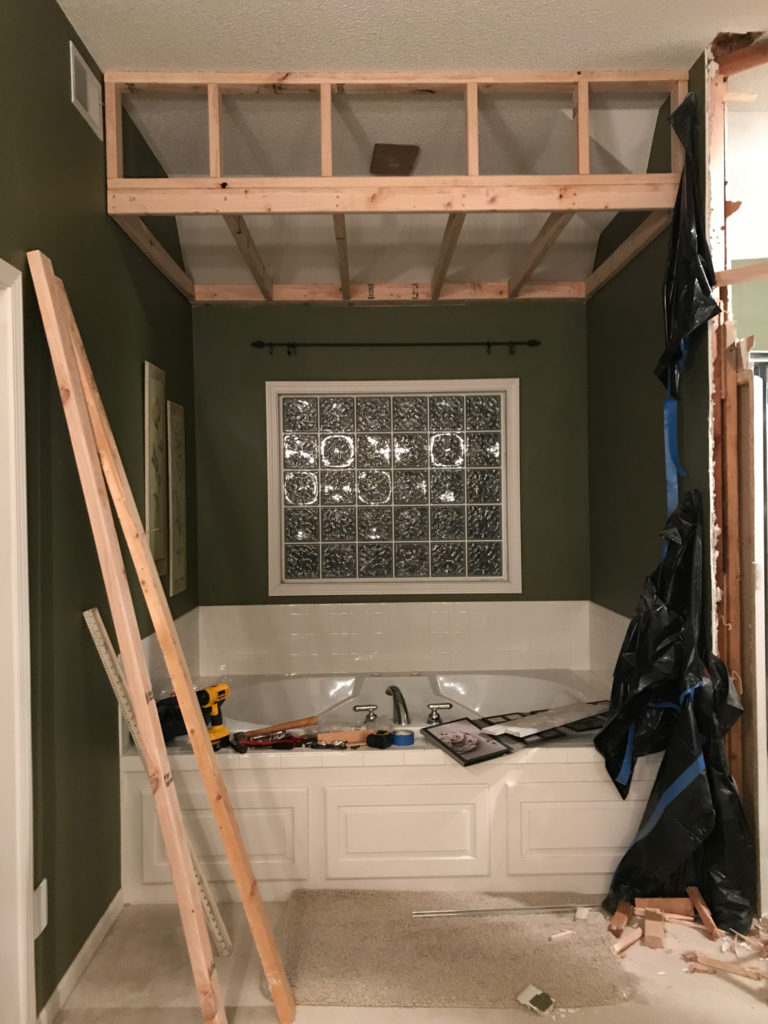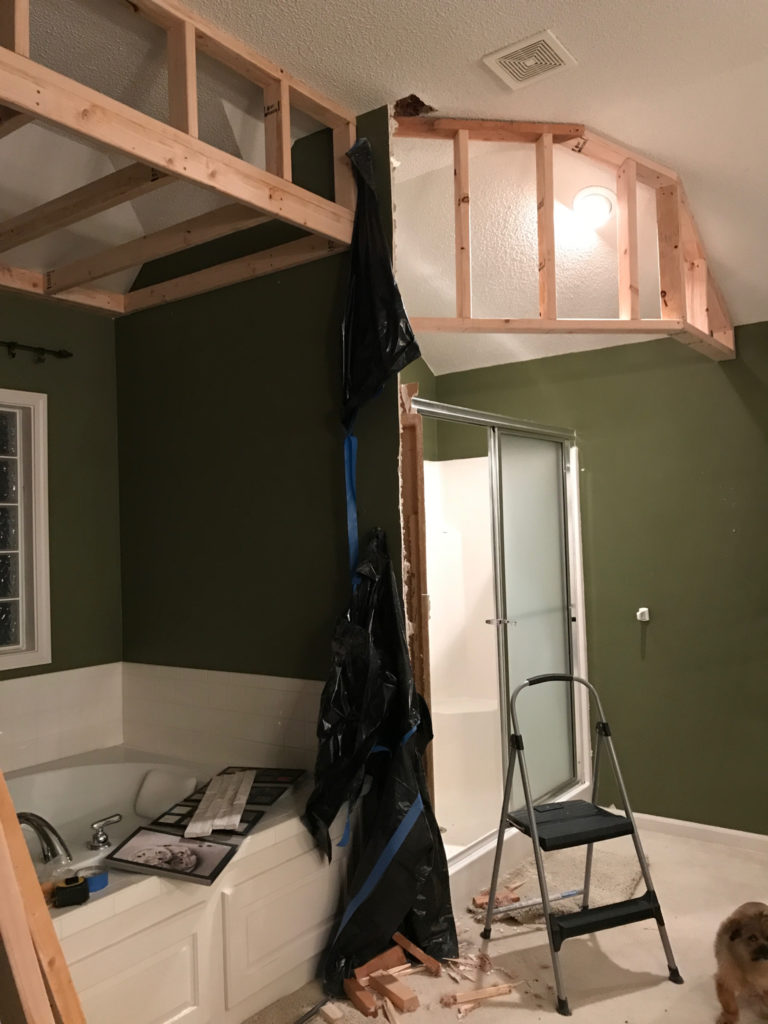 Skip ahead to Sunday morning. Mike cut a hole in the drywall over the shower, and a bunch of bat poop fell out. I'm so grossed out, I thought we had bats several months ago because a couple of other neighbors had them in their attic, and I swear I could hear them in the walls. Yep. Fricking bats!!! We recently had the hole fixed in the roof where we believed that they were coming in. Now I'm just concerned there are a bunch of them up there, dead!
Egads.
Saturday morning I slept in, (before I knew about the bat poop!) then enjoyed my coffee on the deck. Perfect Saturday morning.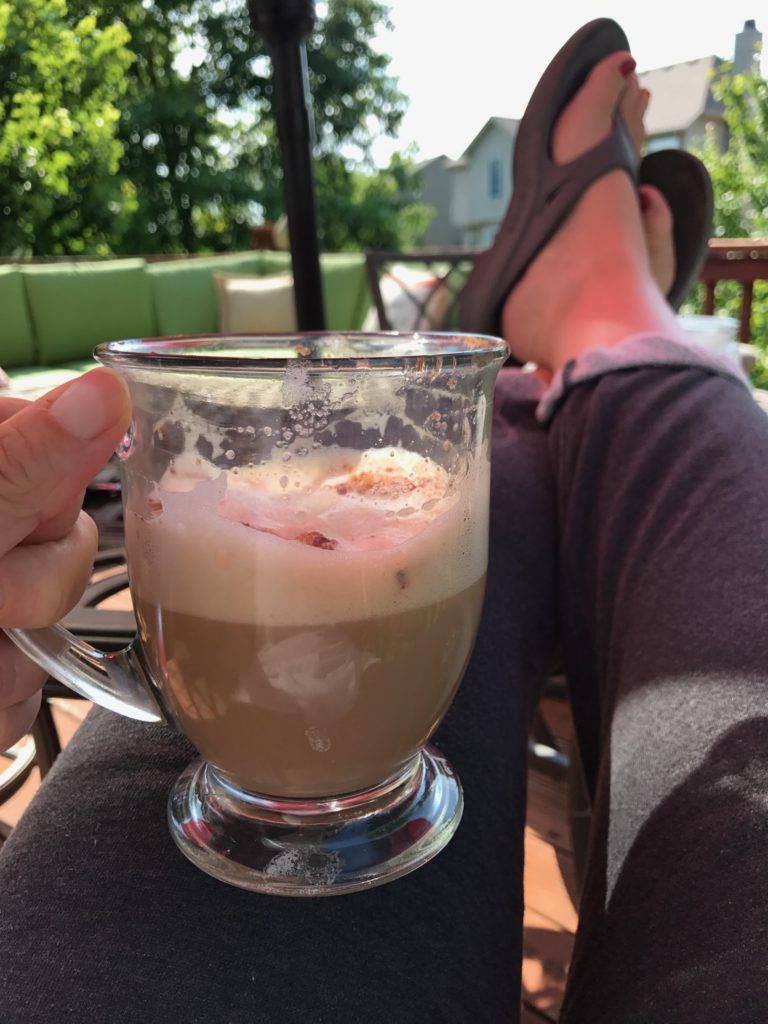 I finally came inside and made Mike and I pancakes using the Big Ass Waffle recipe.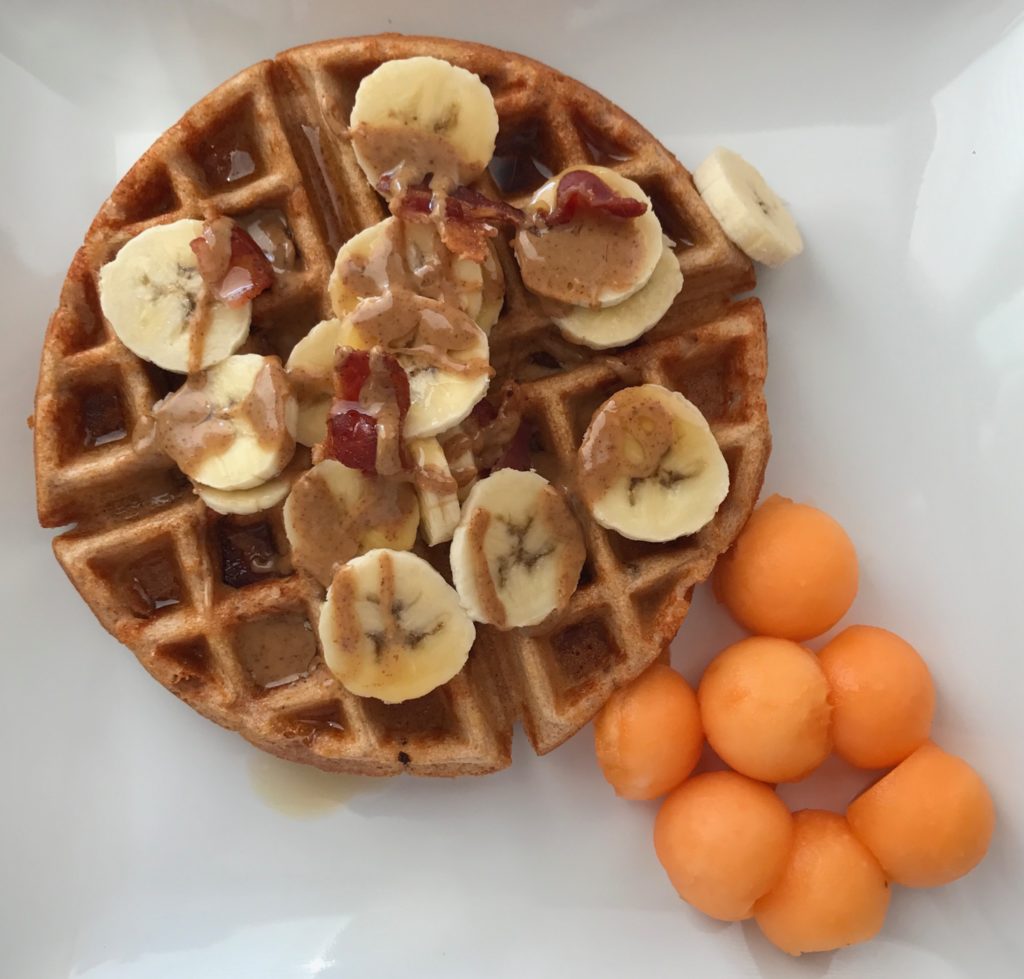 I topped mine with Bacon, Pure Maple Syrup, Banana's and Mixed Nut Butter.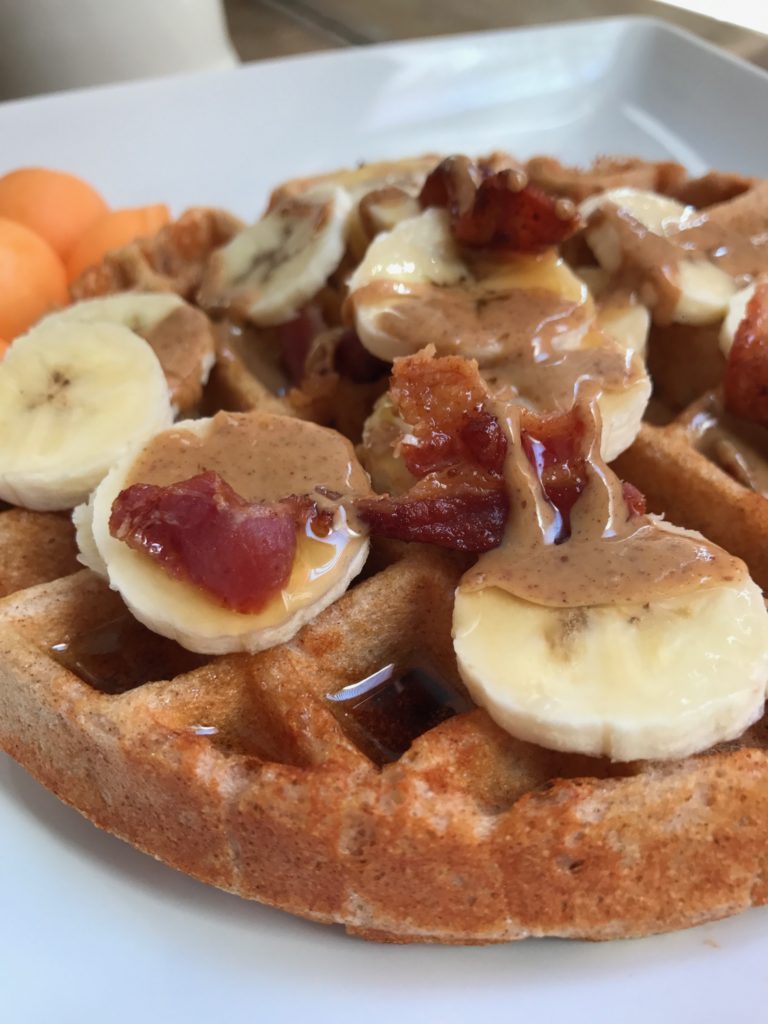 At around noon, this little angel showed up! Wrenley Rose!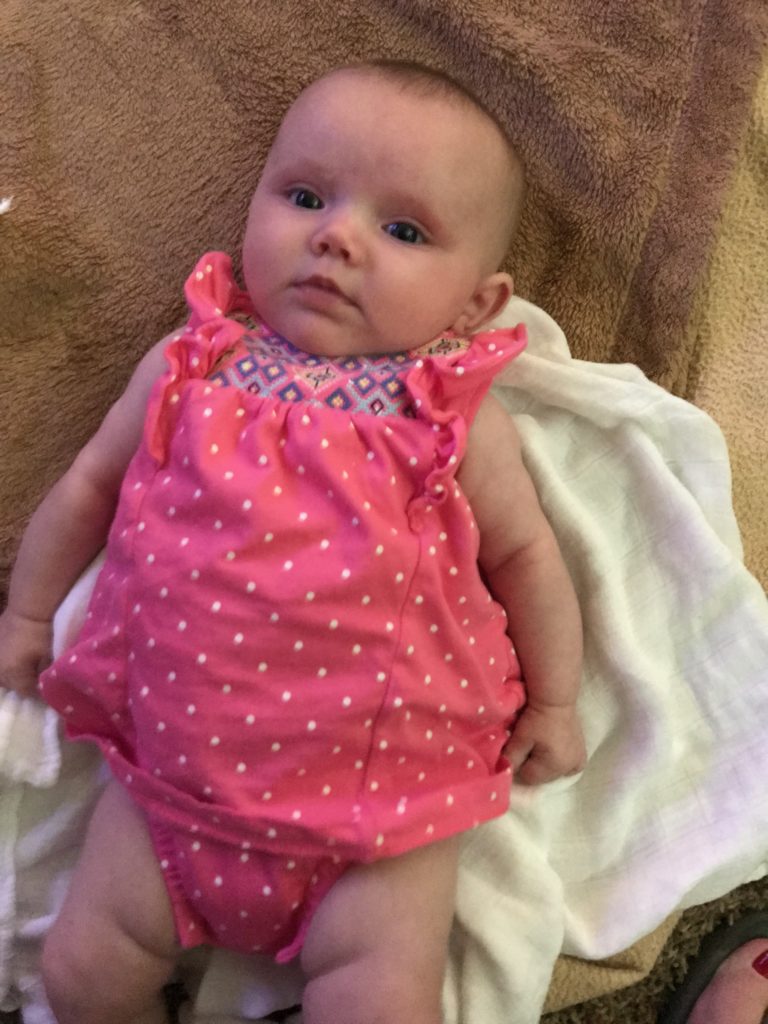 I was watching her until late evening because Mommy and Daddy were at a wedding. Her mom and dad, Jake and Jordan, actually started their own company, Olive Media, and they work as a team video taping weddings. They do a beautiful job too! They were friends with the bride and groom, but they were working too.
A few of my friends came by to see Wrenley, and I swear it was the only time she was fussy. lol
This is what she was like 99% of the time.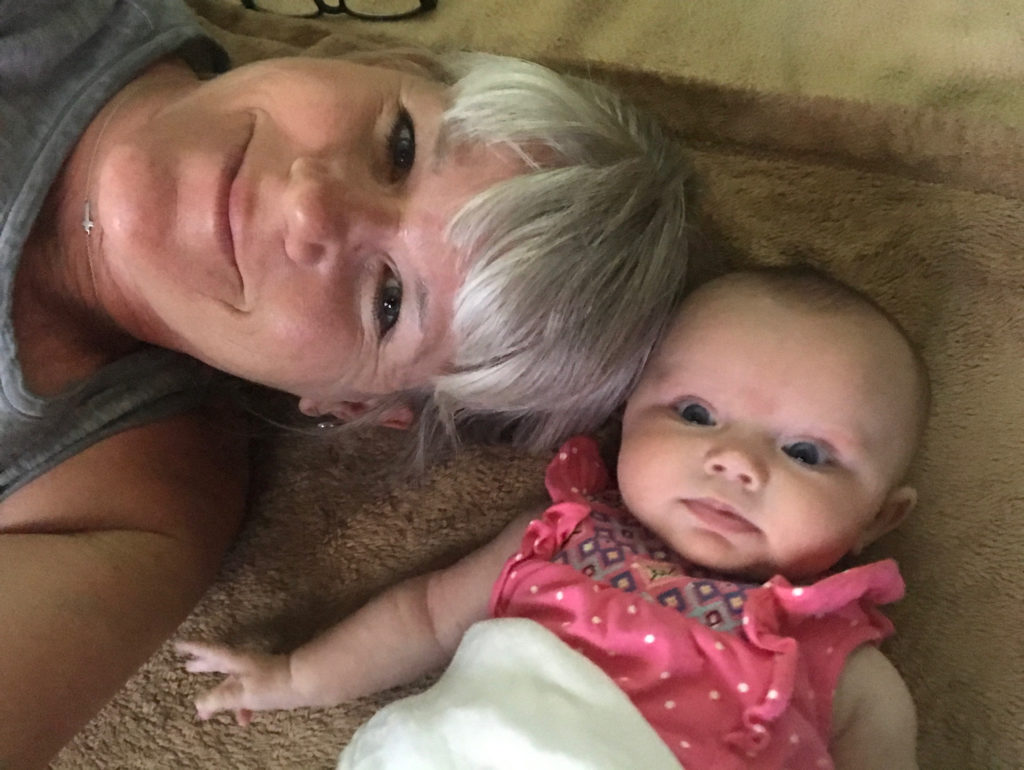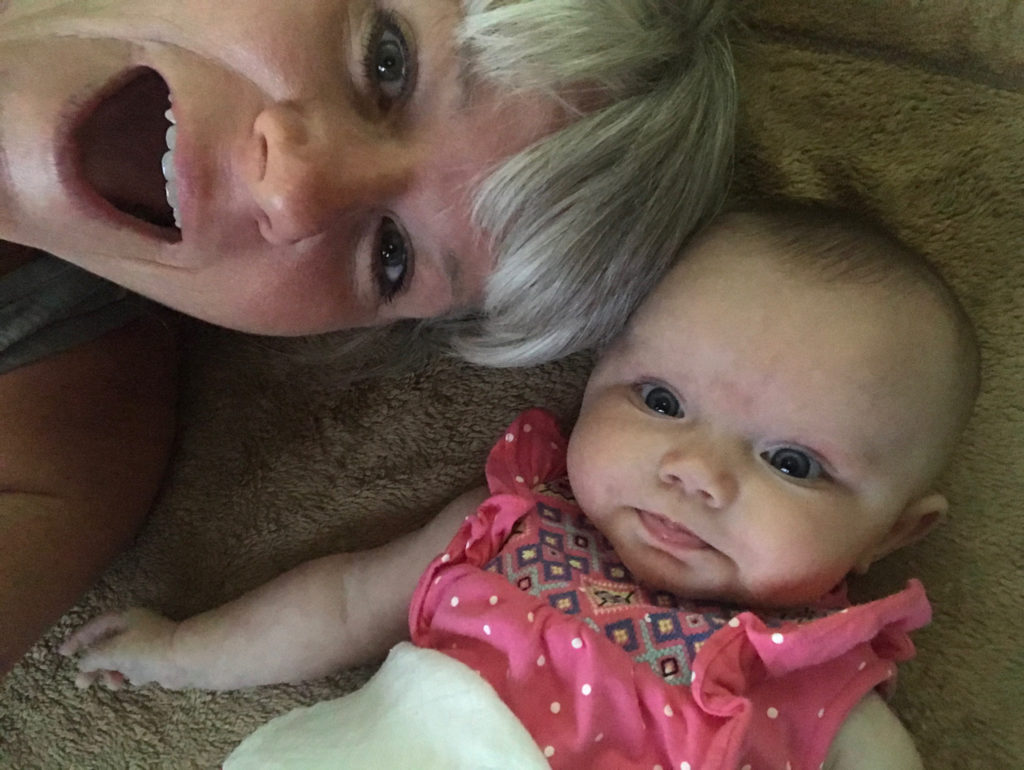 She's just three months old, so the smiles and giggles are still new and so much fun.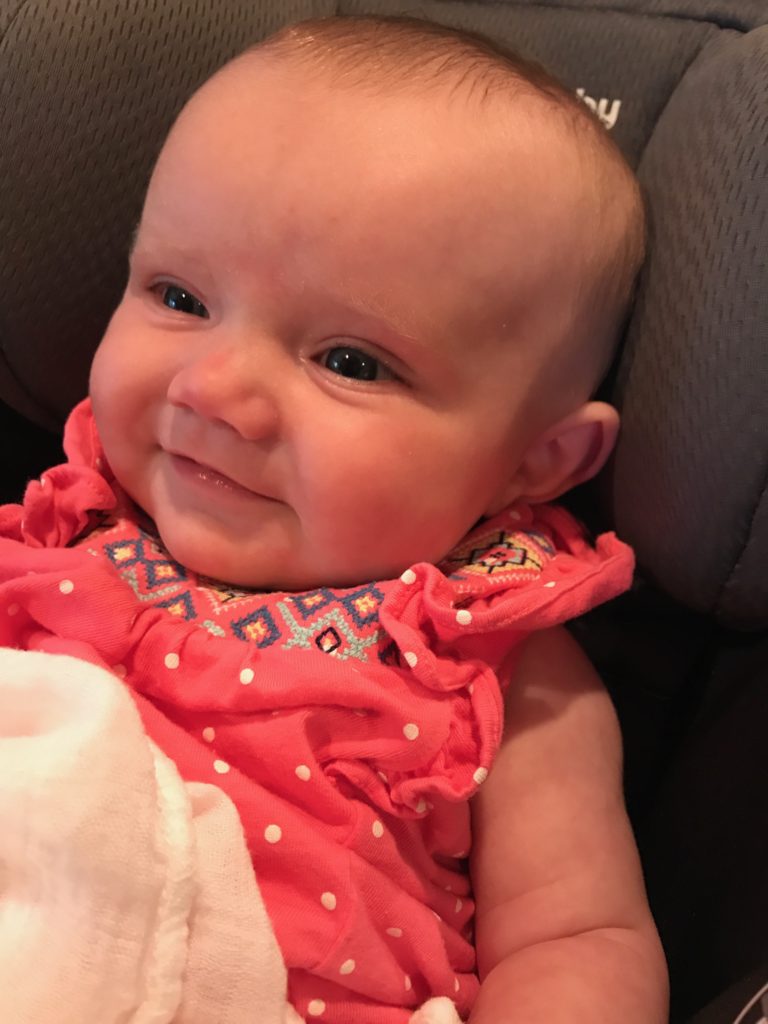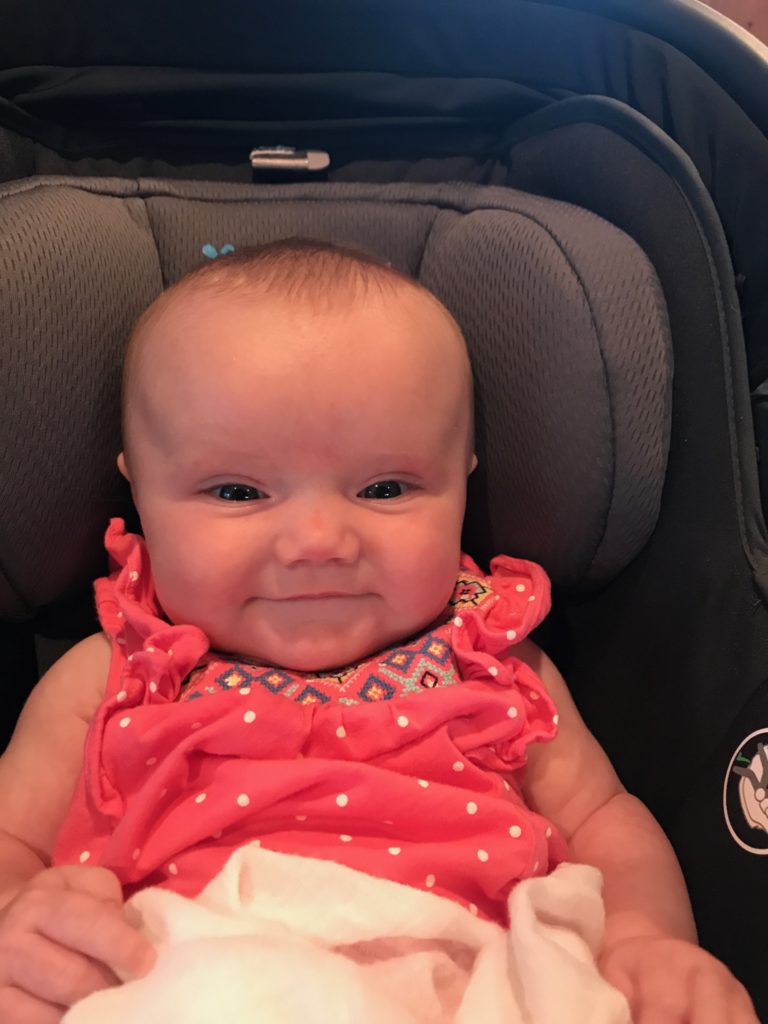 We even got in an evening stroll. (I had steps to get in!)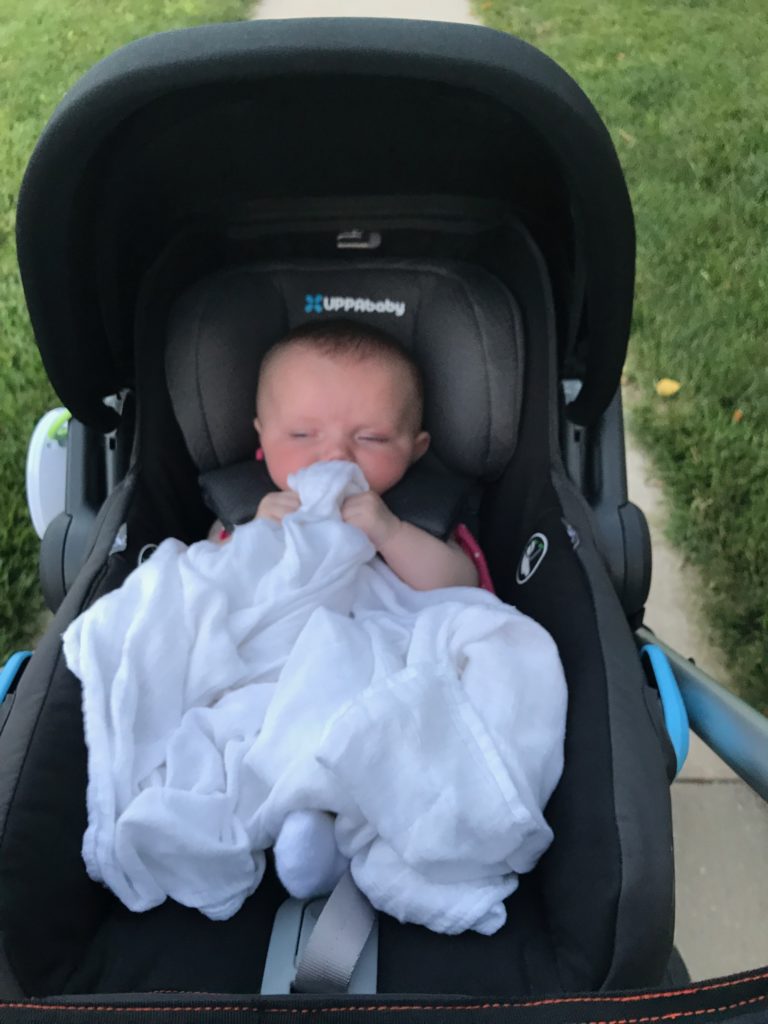 Her mom picked her up just before 10:00 pm. I loved having her so long. Can't wait to do that again!
Sunday morning I was up early and out the door. I headed straight to Starbucks.
Do you ever order a pour over? My favorite is the Blonde Roast, Veranda? Zero Smartpoints for a Pour Over! If you like black coffee, give it a try.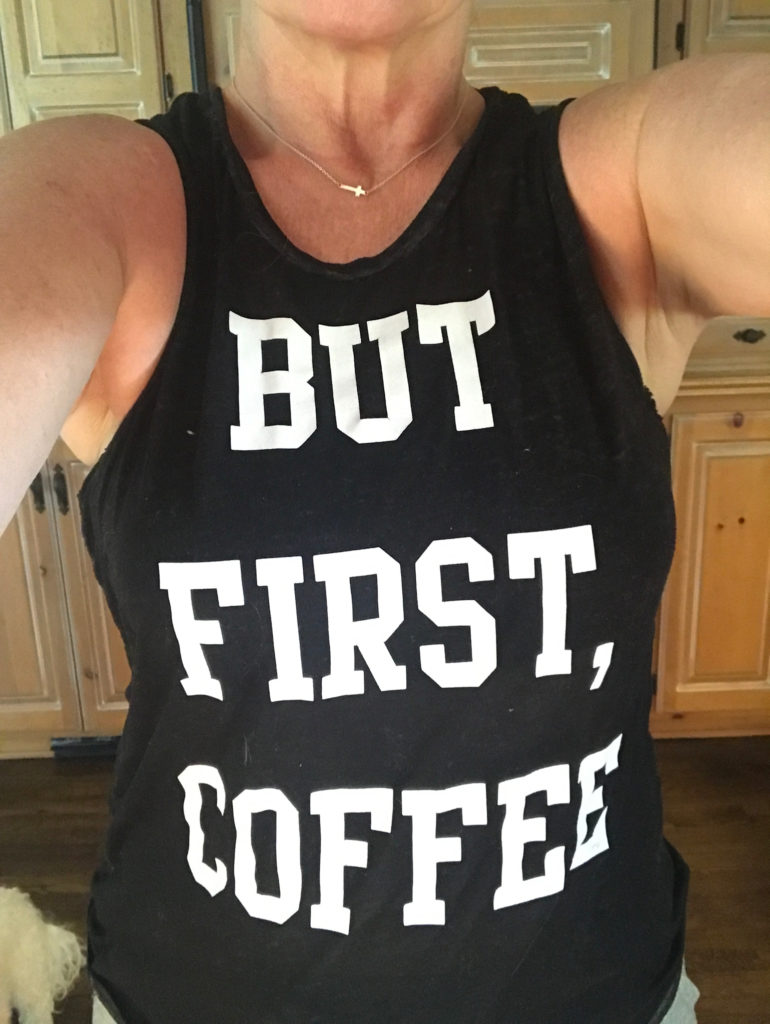 Coffee, Gas, Groceries. All before 8:30.
Yesterday was Anne's baby shower.
Guess who I got to see again?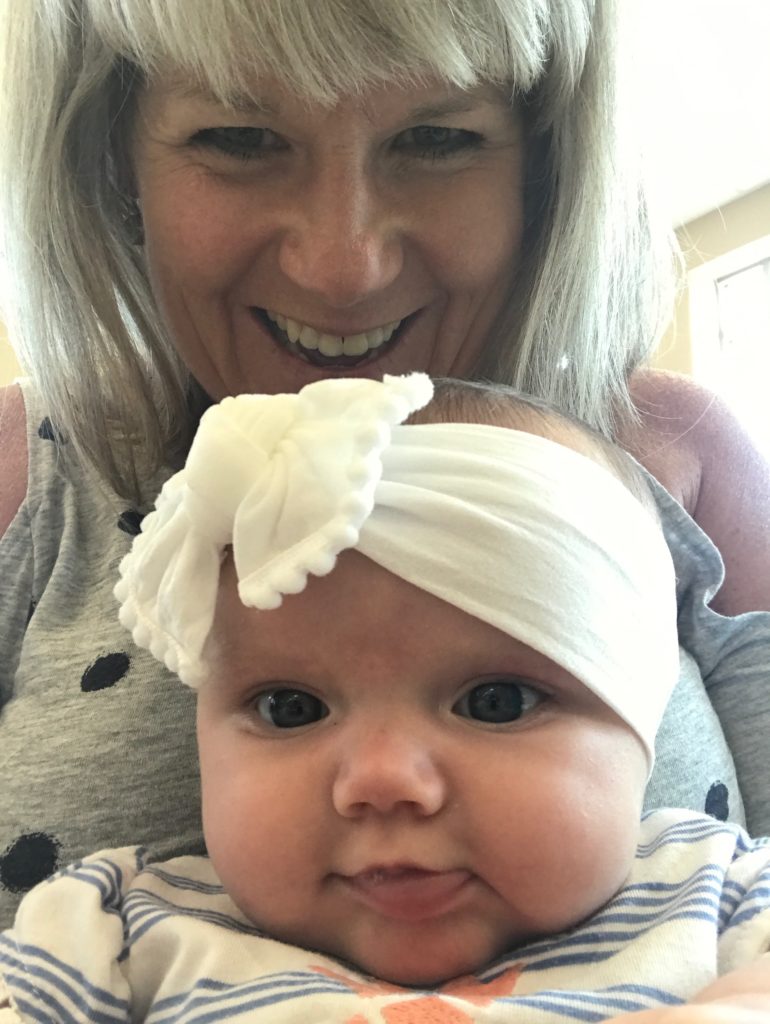 I did a terrible job of taking shower pictures while at the shower.
I would have a picture of me holding Sawyer, our newest grand baby, but he cried when I took him. 🙁
I did get this picture of the cake! I told Mike that I would share a piece with him. He brought it over, we each took a bite, looked at each other, then he went and got another slice. It was soooo good!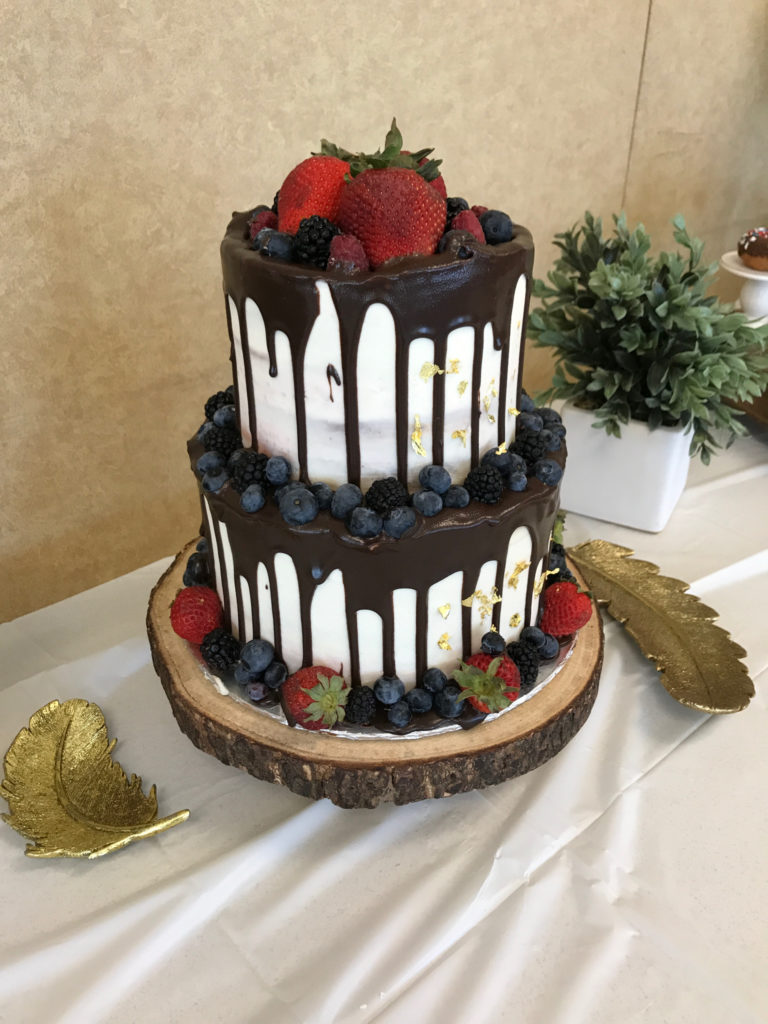 Couples shower and a Taco Bar! I was a Salsa Fool! (We decided since it was 3:00, this would be dinner.)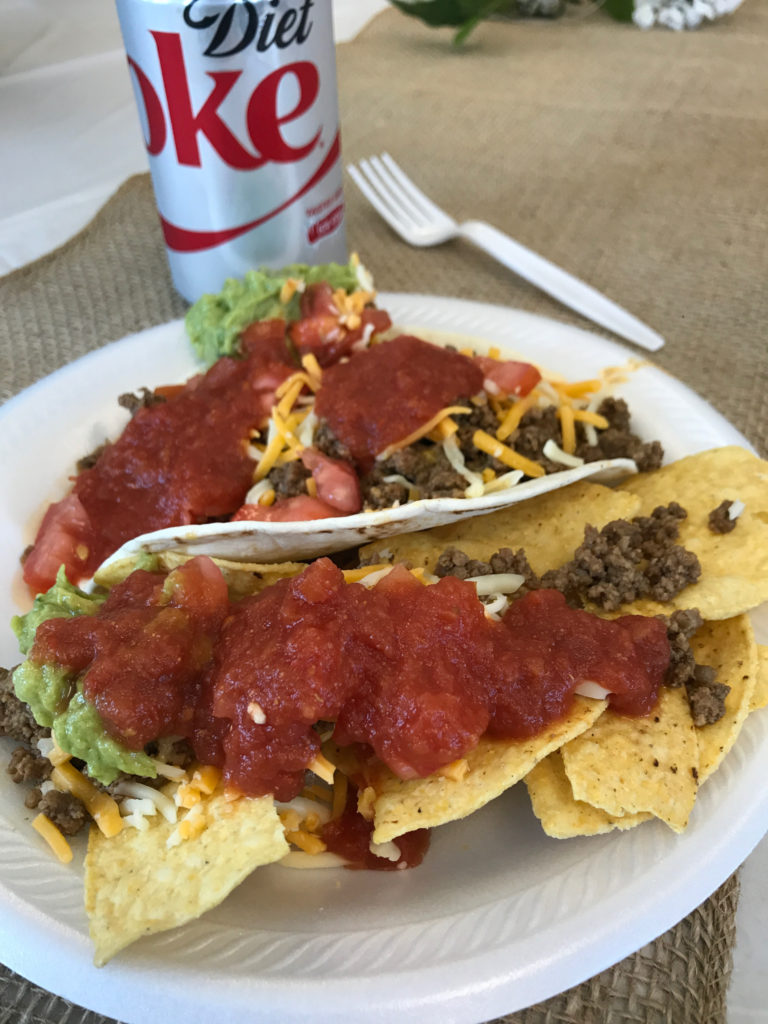 Here is a picture of what I did not eat. That's not even all of the donuts that were there. I took one bite of Mike's and did not let him go get me my own! lol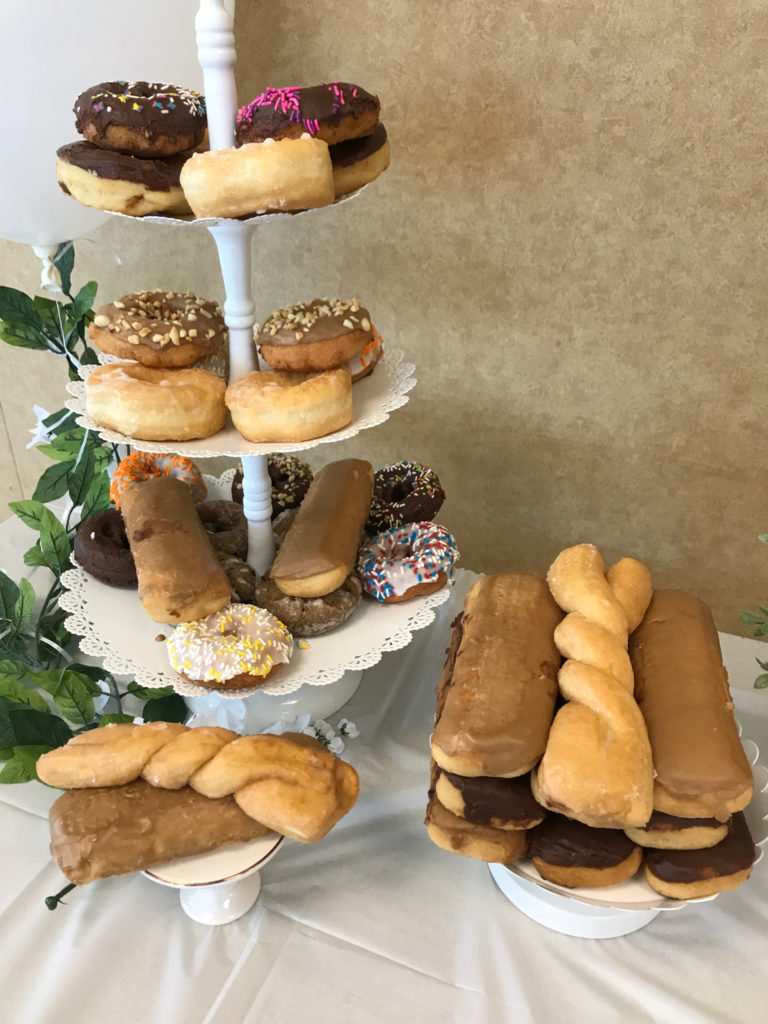 Anne and Cortney got all sorts of great gifts. Now they have to drive them all back to Oklahoma and put them away. Anne feels great and is in no hurry to have the baby come. She said that she could be 7 months pregnant forever. 🙂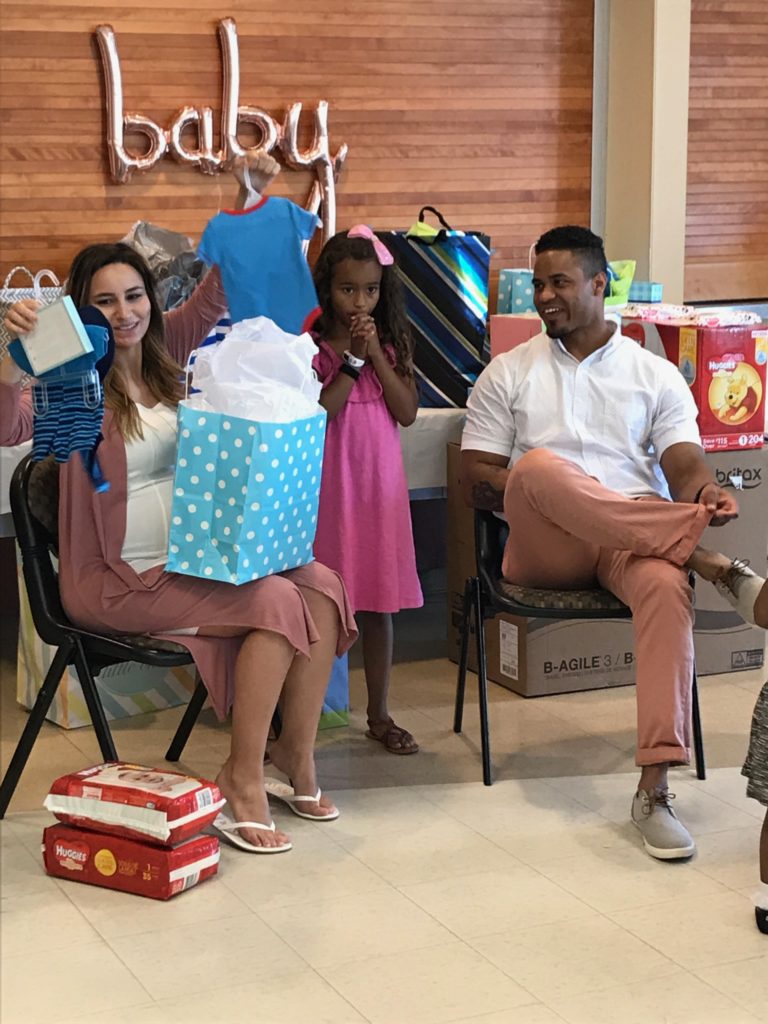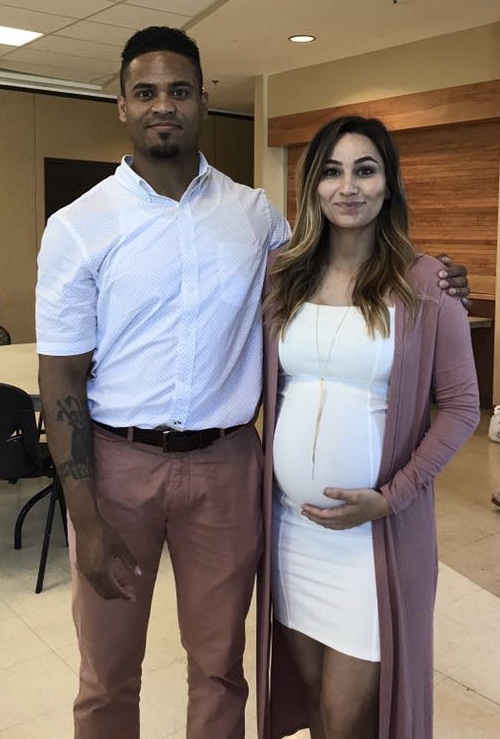 It's been a full few and happy days. It is going to be another busy and full week this week, but I feel rested and ready.
Here is how Week 1 of my StepBet went. Week 1 is just a practice week, but the real deal starts today!
I really did want to complete my goals by 100% even though it was a practice week, but I missed one day by over 2,000 steps.
My goal for this bet is:
4 days of 9,727 steps,
2 days of 12,027 steps
1 rest day
I ended up with two rest days, completed my two 12,027 days and three days over 9,727.
That's a lot more than I have been walking!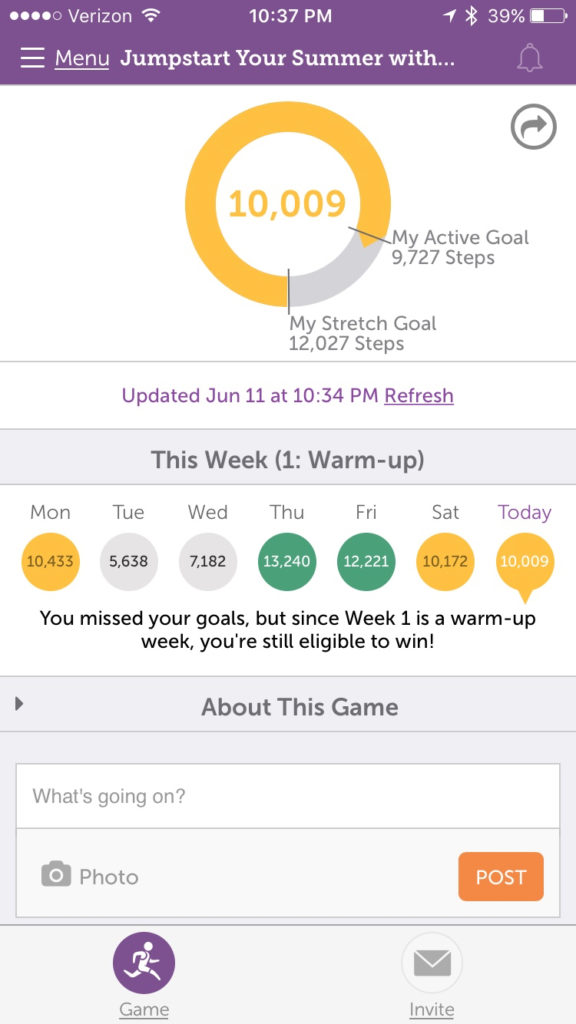 Looking forward to the challenge!
What do you have planned for your week? I always like to hear from you.

2017 Goals
Make time each week to Meal Plan
Drink 100 ounces of water each day
Exercise 5 days a week
Eat three meals and one snack daily
FOUR 100 Mile Walking Challenges this year! (This goal has changed a little now that I have this fabulous Fitbit.)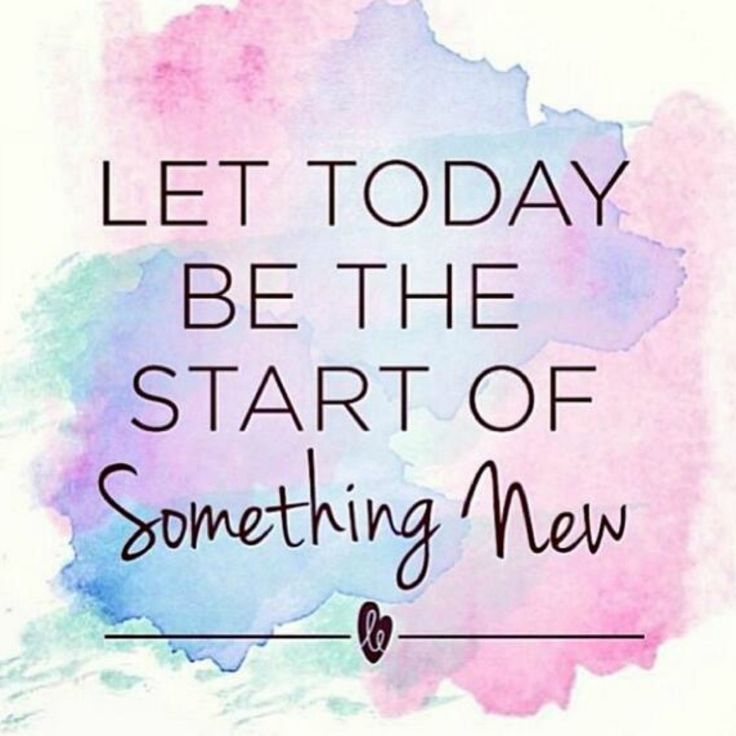 "love the life you live, live the life you love"