What a fun day!
I started it out with coffee in bed, but what I should've started it out with was a walk. I walked in the late afternoon and it was H O T!!
Coffee in bed always starts my day out happy, so I guess a hot walk in the afternoon is the price I pay for morning happiness.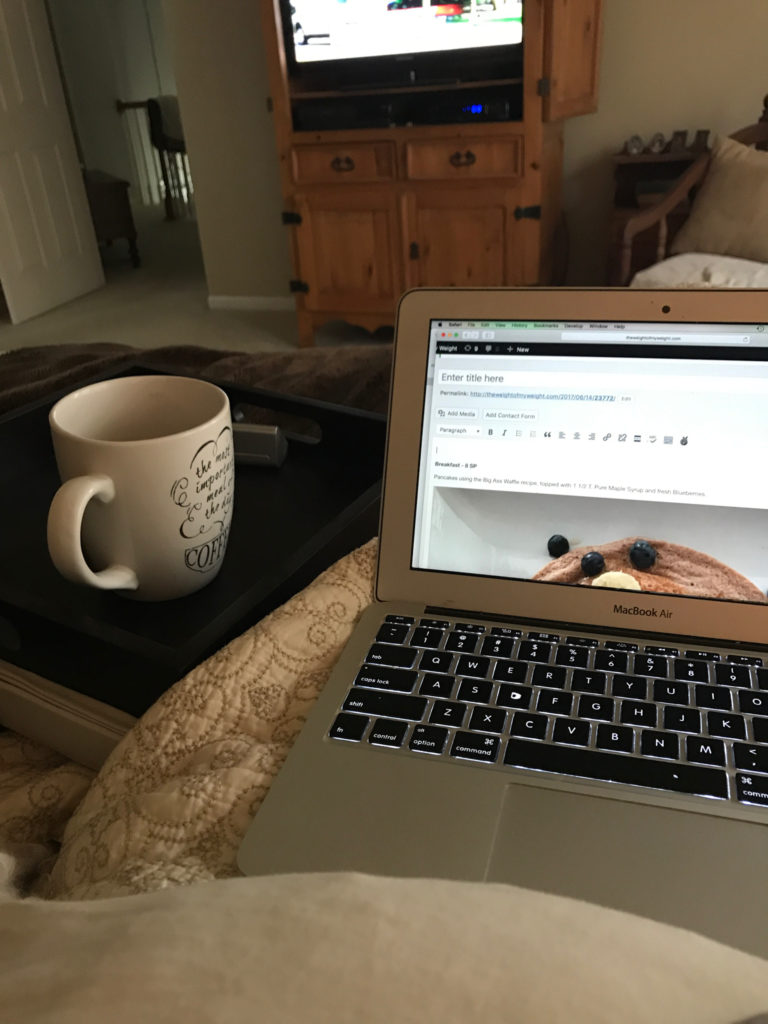 We worked a food truck lunch yesterday with five other trucks and we were crazy busy! I think we had 30-40 people in line the entire time and served almost 200 people in about a two and a half hour window. We always have fun working, but we were so busy I don't' think we ever did get in any chit chat. All work right after I took this picture!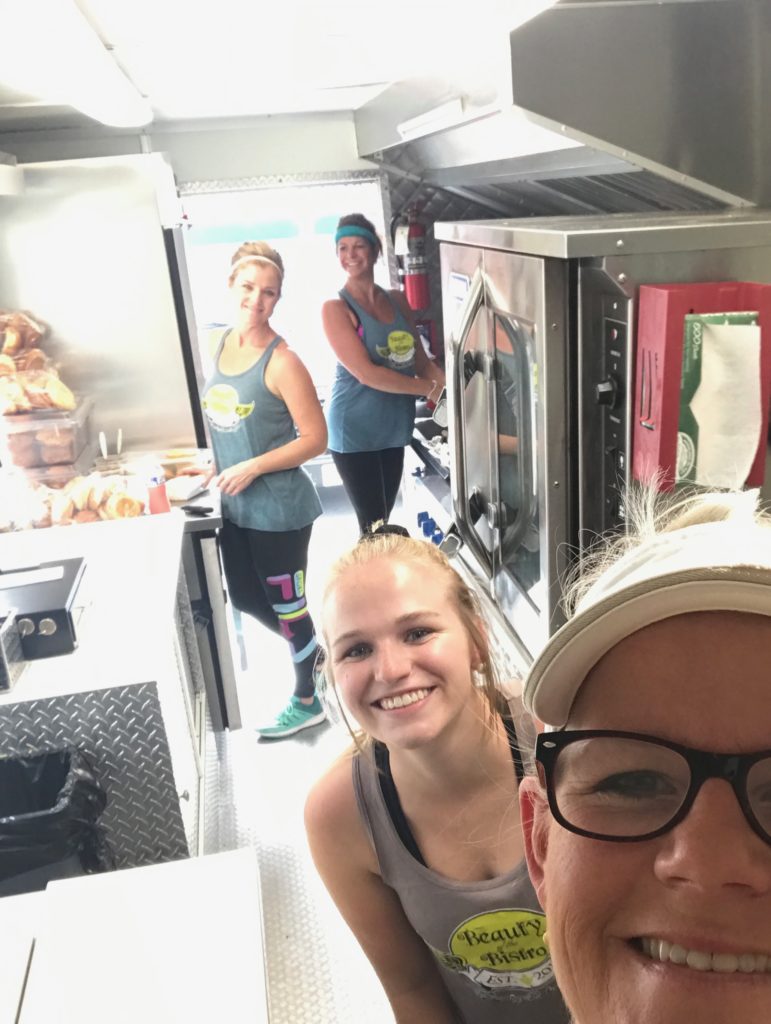 When I came home from work I had a UPS delivery that included a pretty gold envelope. When I opened it up I was pleasantly surprised to find some Weight Watcher Bling and a sweet hand written note welcoming me to the Weight Watcher Ambassador program!! It is so cute! WW, Julie and Inspire charms. I love it!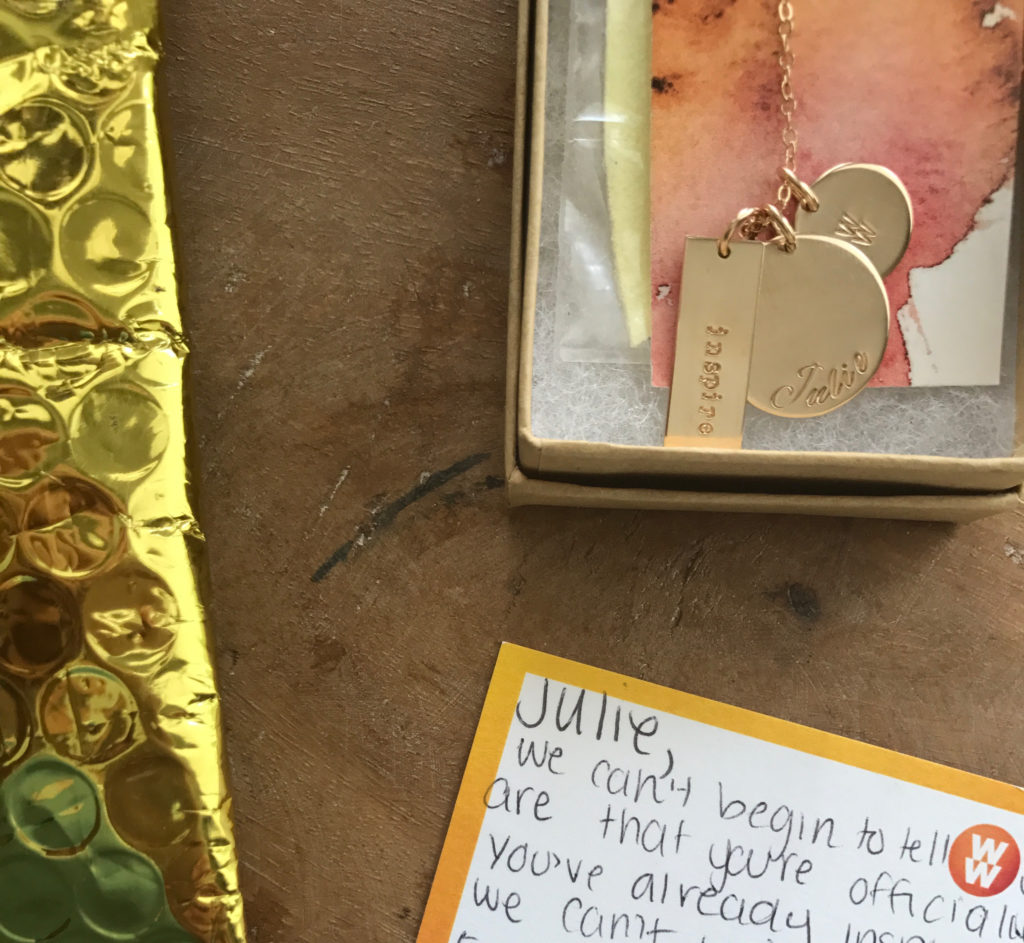 I still have all of my WW Charms. Look at that bling.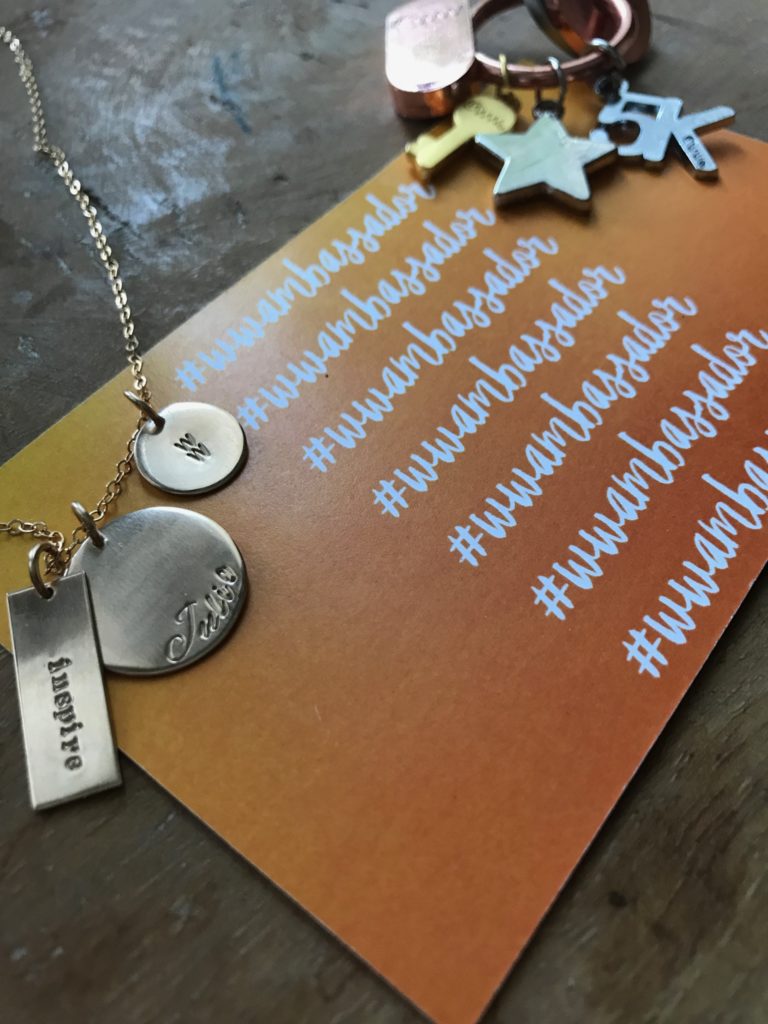 After my H O T walk, I had no desire to cook or grocery shop. After a short break, I came up with an easy idea for dinner.
Look! It's the leaning tower of Salmon!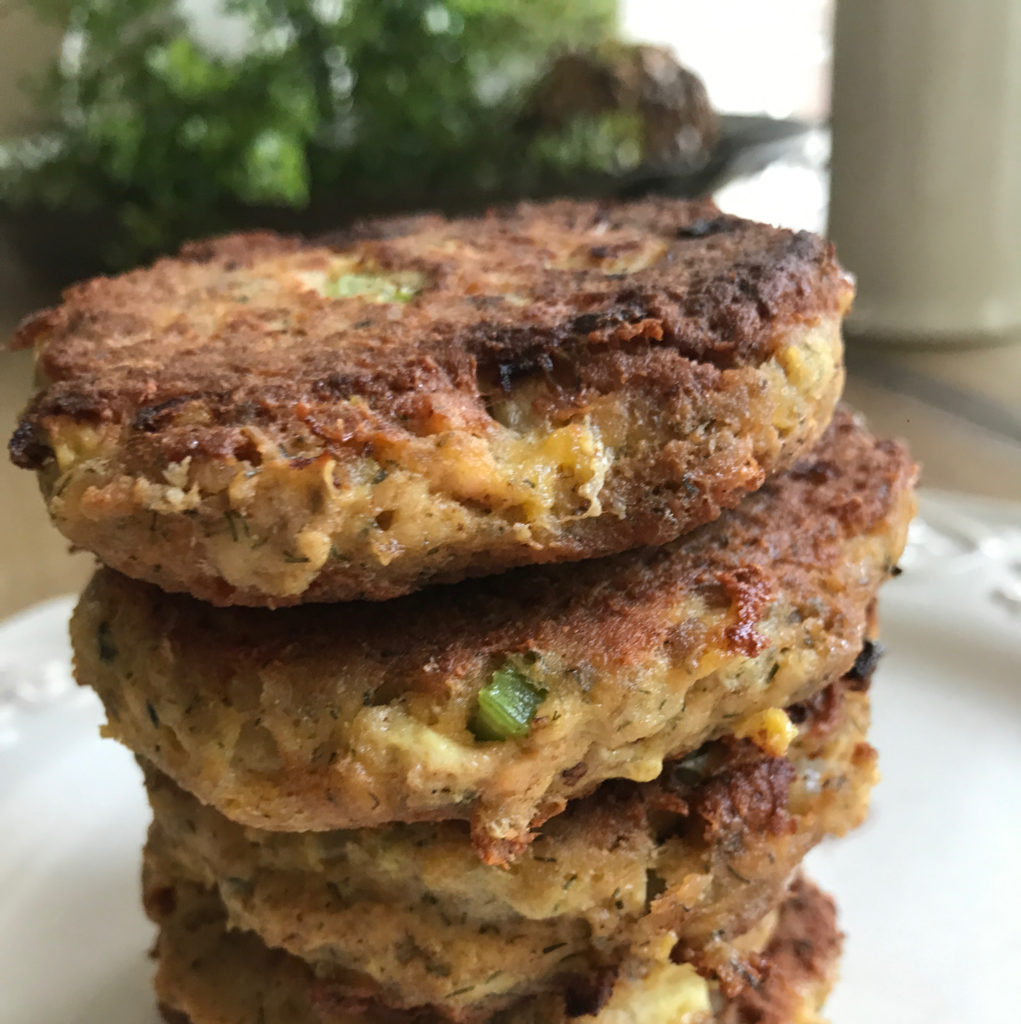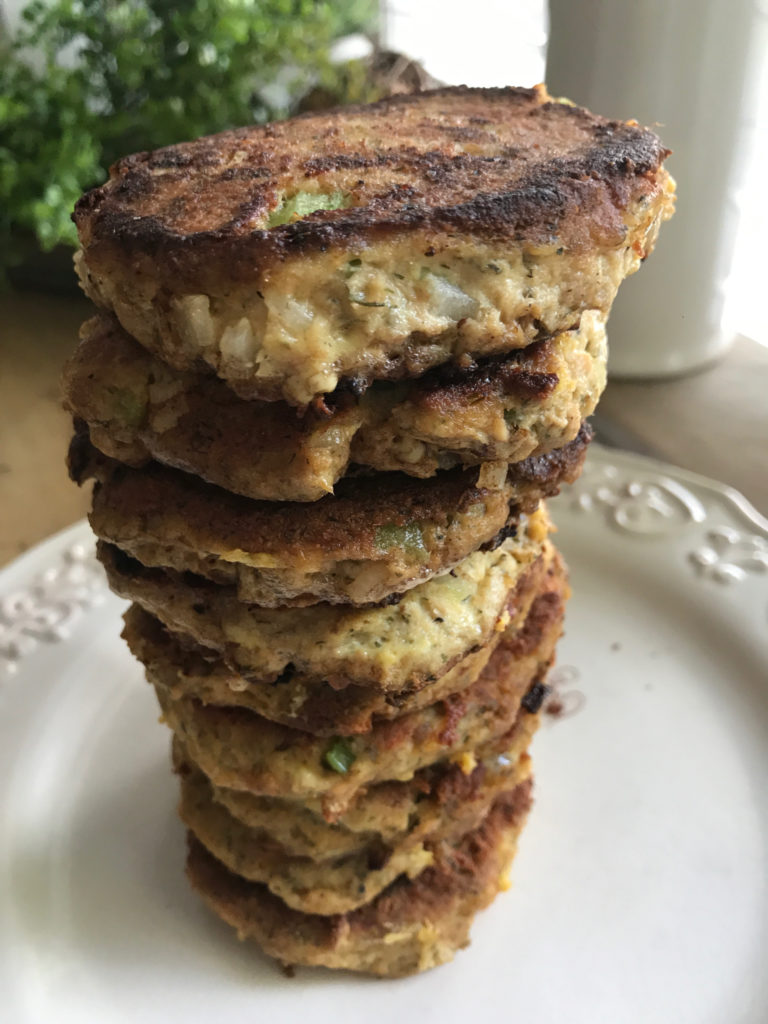 These were tasty!
Okay, out the door for a full day.
Happy Thursday to you all!
Breakfast – 7 SP
Mixed Berry RXBar and Black Coffee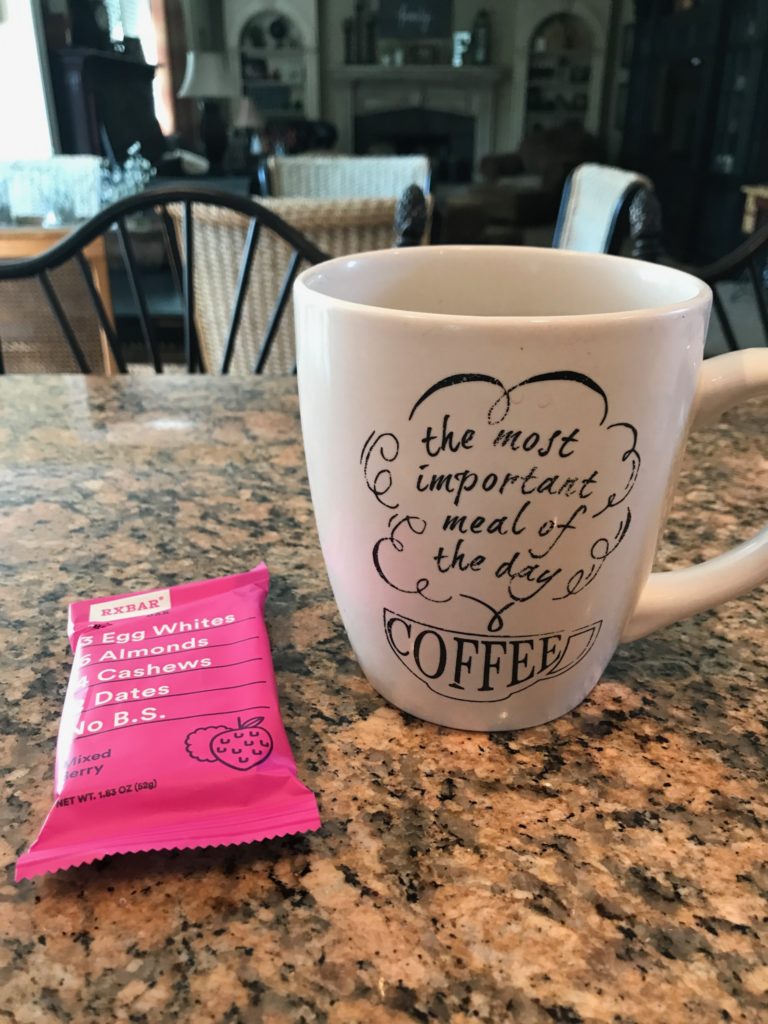 Lunch – 7 SP
Mixed Greens, 3.5 oz Taco Meat, 31g Avocado, Salsa, Carrots and Roasted Brussels Sprouts.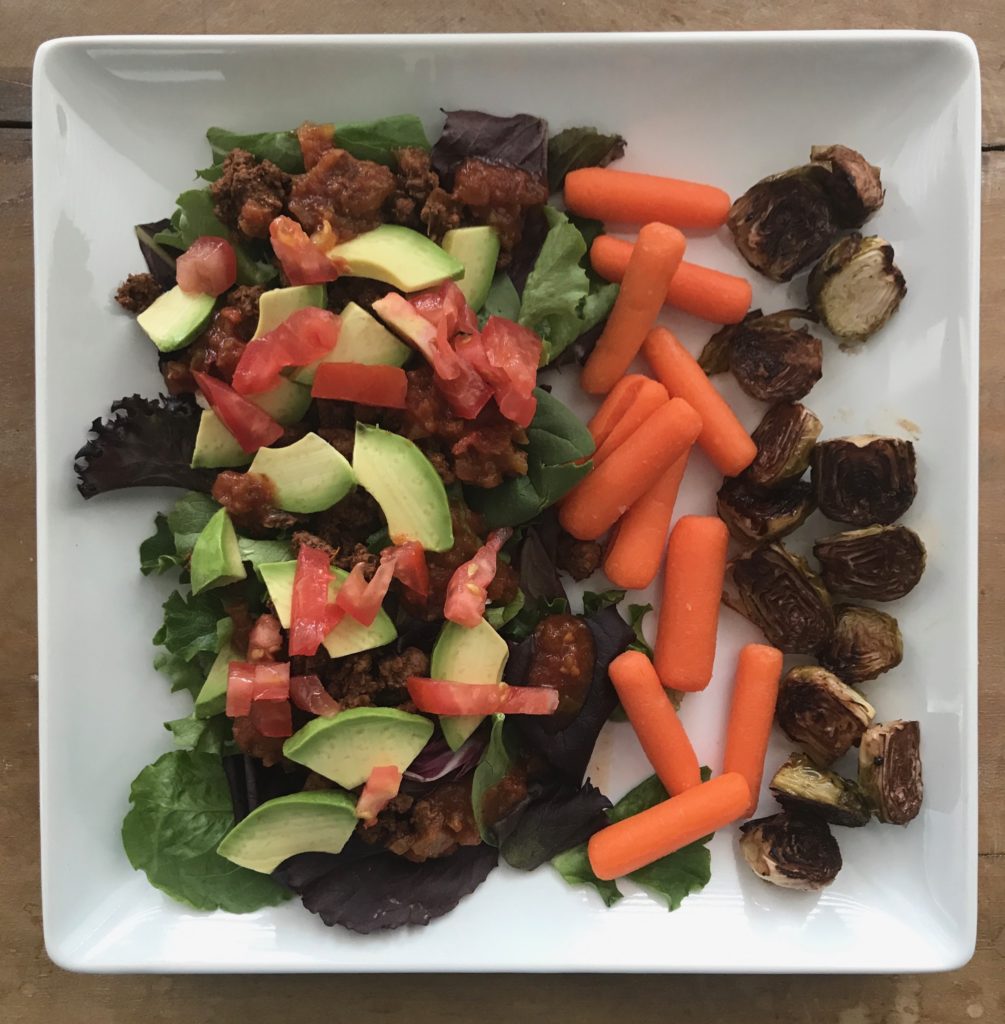 Snack – 5 SP
After a hot day in the food truck and a conversation about Ice Cream before we all left, I couldn't stop thinking about Ice Cream.
I blended 1/2 Frozen Banana, 1/2 C. Frozen Strawberries and 1 Premier Protein Vanilla Protein Shake. When put in the WW App as a drink recipe, it came up as 5 SmartPoints.
This totally satisfied my Ice Cream craving and it was 30 g of protein!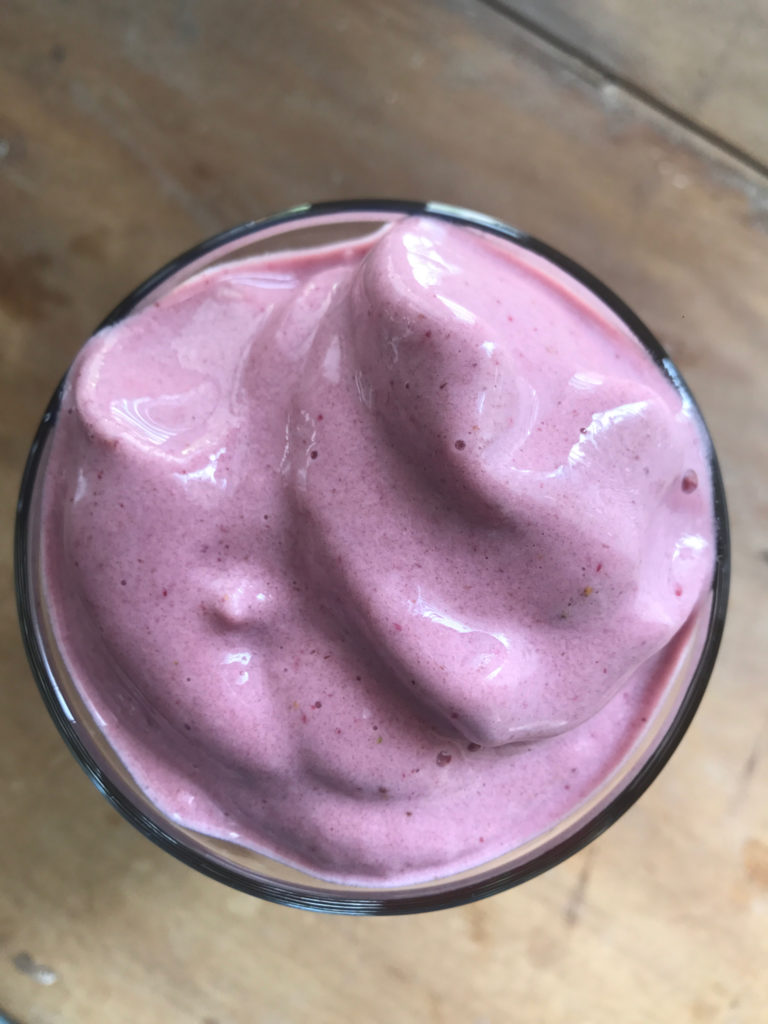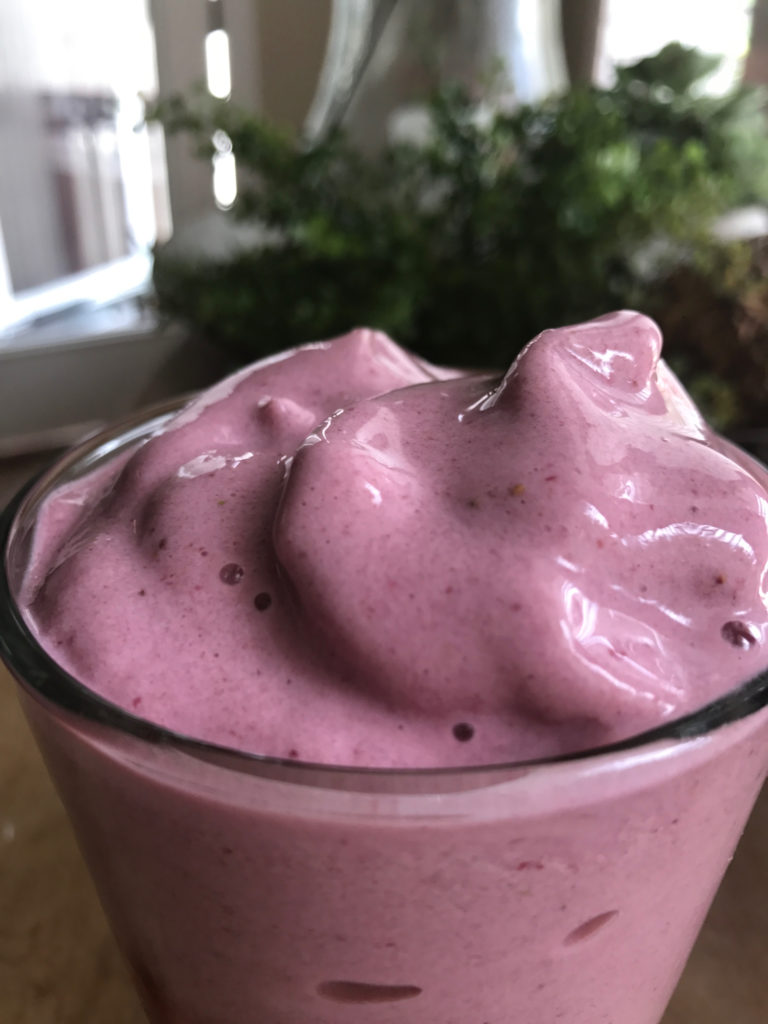 Dinner – 13 SP
I googled Salmon patties and this was the first recipe that came up. Since I had all of the ingredients, I went with it.
I am saving this recipe. These were SO good!
I doubled the recipe, but only used enough dill for the original recipe. Not a huge dill fan. I made 9 cakes.
Salmon Cakes topped with Primal Kitchen Chipotle Lime Mayo with Peas
One Cake = 4 SmartPoints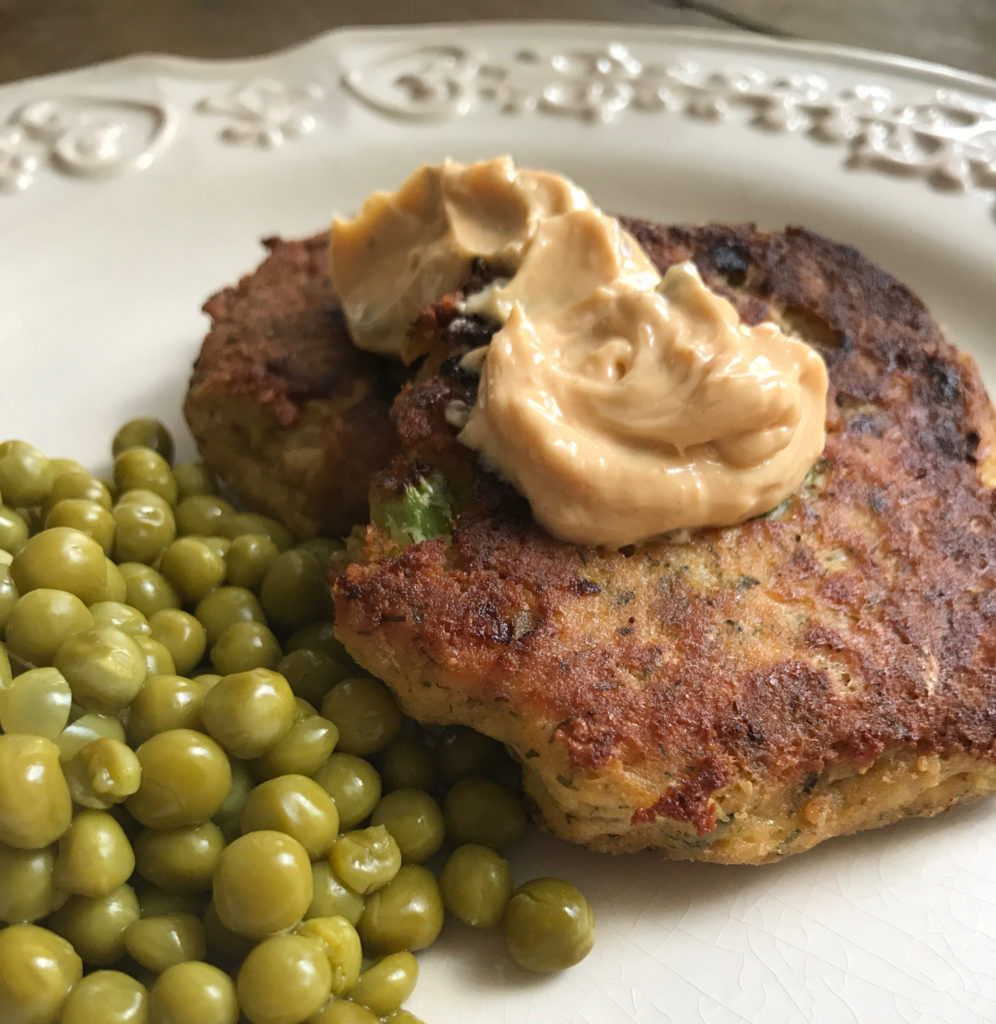 Daily SmartPoints Total = 32
2017 Goals
Make time each week to Meal Plan
Drink 100 ounces of water each day
Exercise 5 days a week
Eat three meals and one snack daily
FOUR 100 Mile Walking Challenges this year! (This goal has changed a little now that I have this fabulous Fitbit.)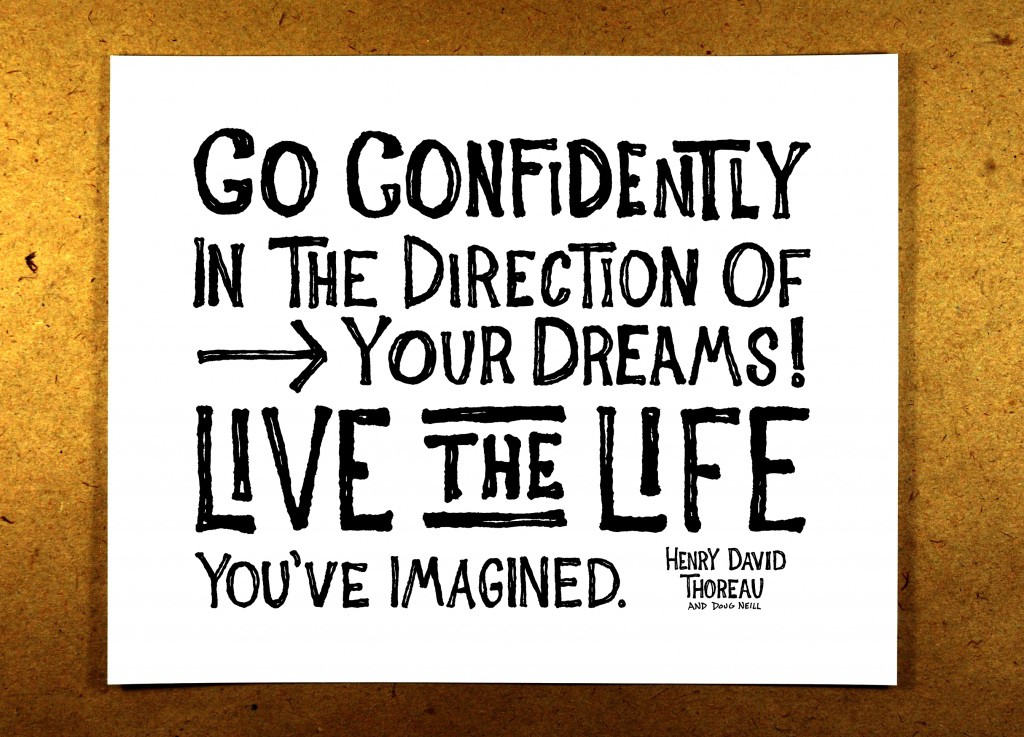 "love the life you live, live the life you love"