It was a Friday work at home/errand day. I saved my walk for the evening and I'm glad I did. The humidity was almost gone by 6:30 which made it perfect outside for walking circles around the neighborhood lake until I met my step goal.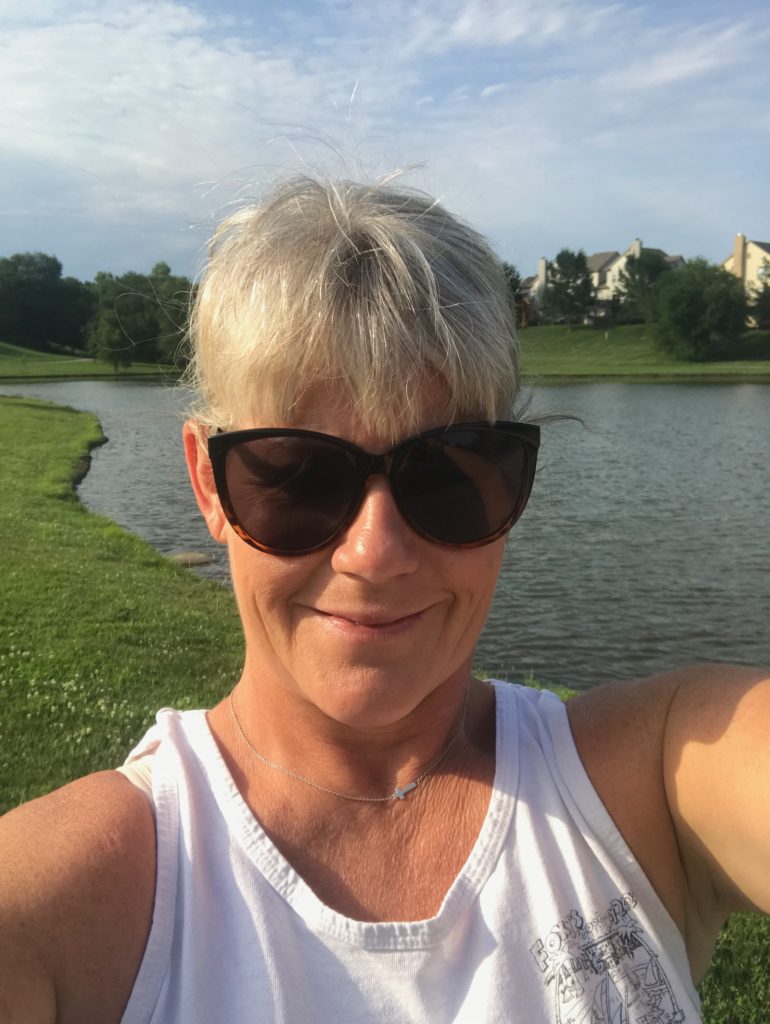 Tomorrow is the funeral for my cousin Anna Lee and we have about a three hour drive each way. My mom should be here by about 7:00 in the morning, then we're on the road. I'm thinking a long day ahead.
Tomorrow evening our daughter Anne and her family will be here from Oklahoma and we're going to dinner with a group to celebrate Anne's birthday.
I have NO idea how I will get my steps in tomorrow, but it HAS to be done by midnight!
😬😬😬
Here are Friday's eats….
Breakfast – 8 SP
Big Ass Waffle recipe, but in pancake form.
Topped with warm Blueberries, Banana Slices, 1 T. Mixed Nut Butter and 2 tsp Pure Maple Syrup.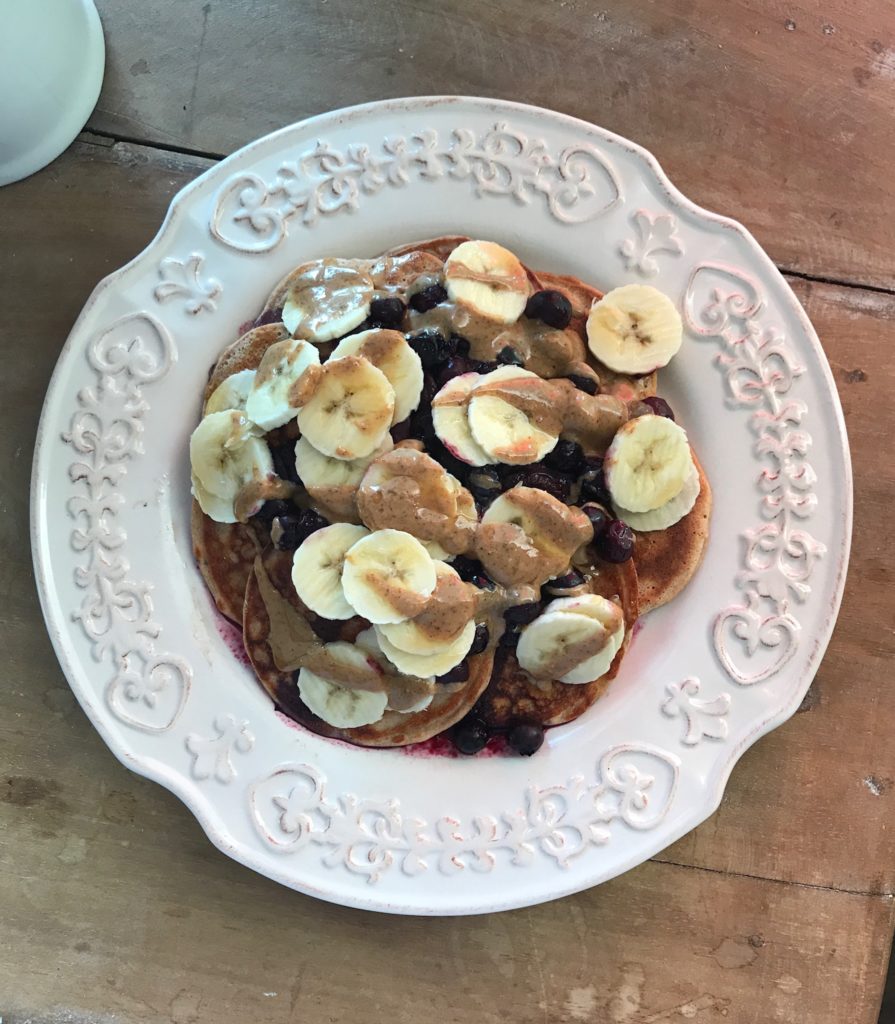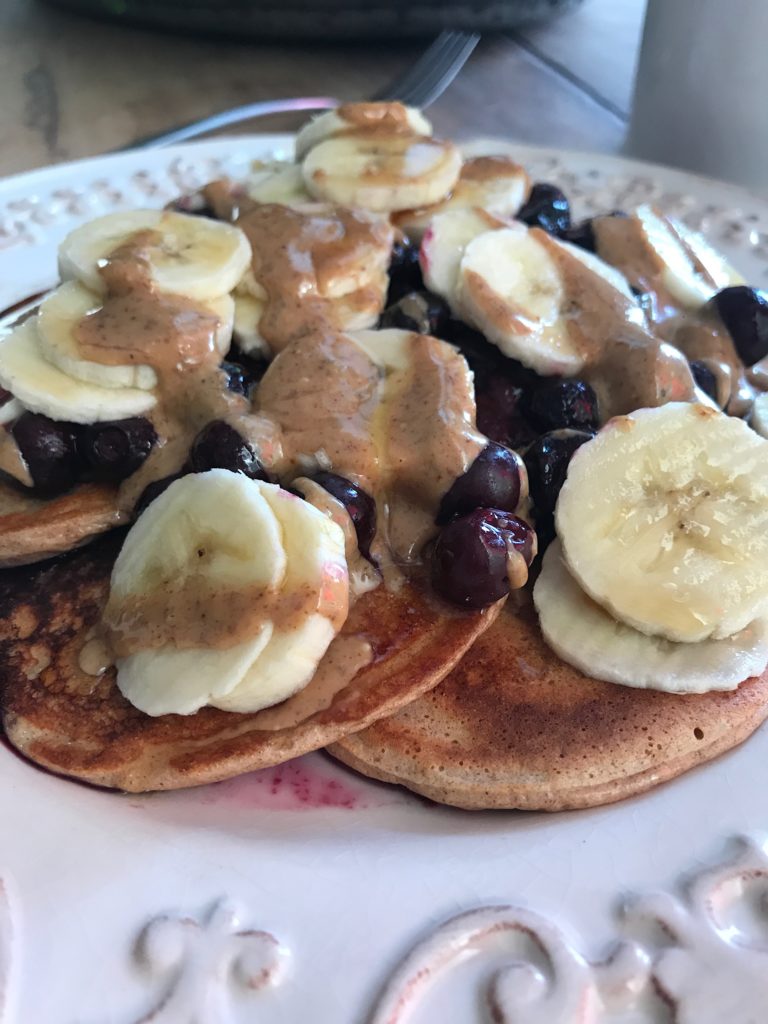 Lunch – 10 SP
Whole Foods Salad Bar…..Day Two. Rotisserie Chicken with lots of veggies and a little BBQ'd Chicken over there in the corner.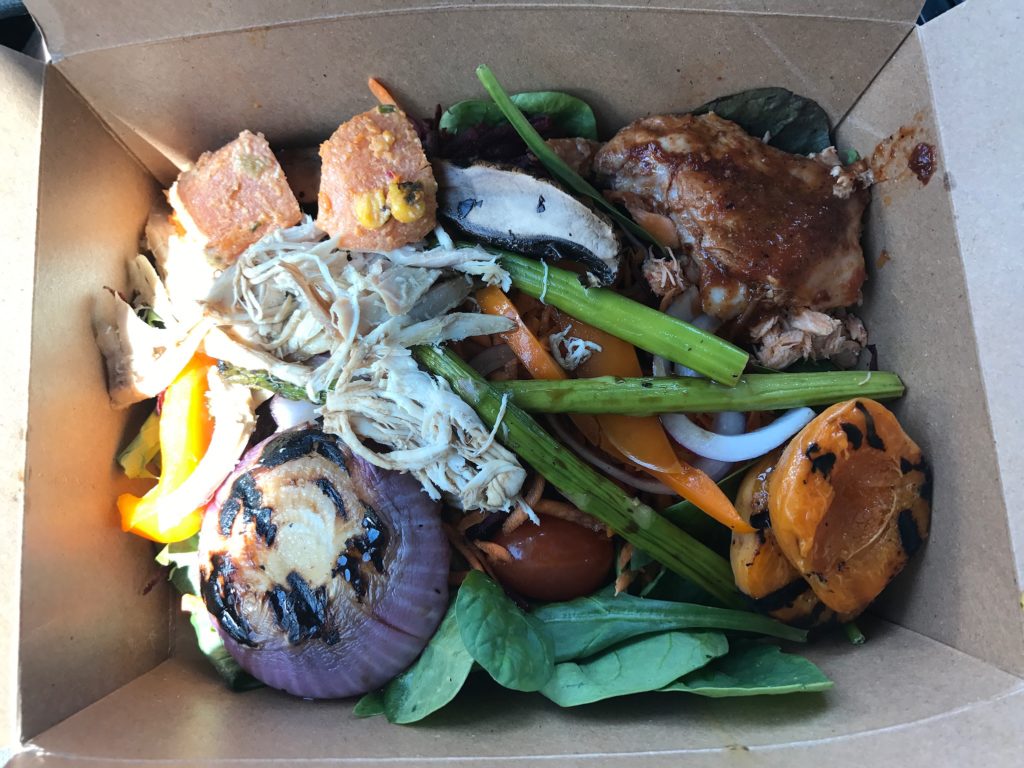 Dinner – 10 SP
Mixed Greens, Everything But the Bagel Seasoning, Rotisserie Chicken Breast, Avocado, Egg, Beets and Bolthouse Salad Dressing.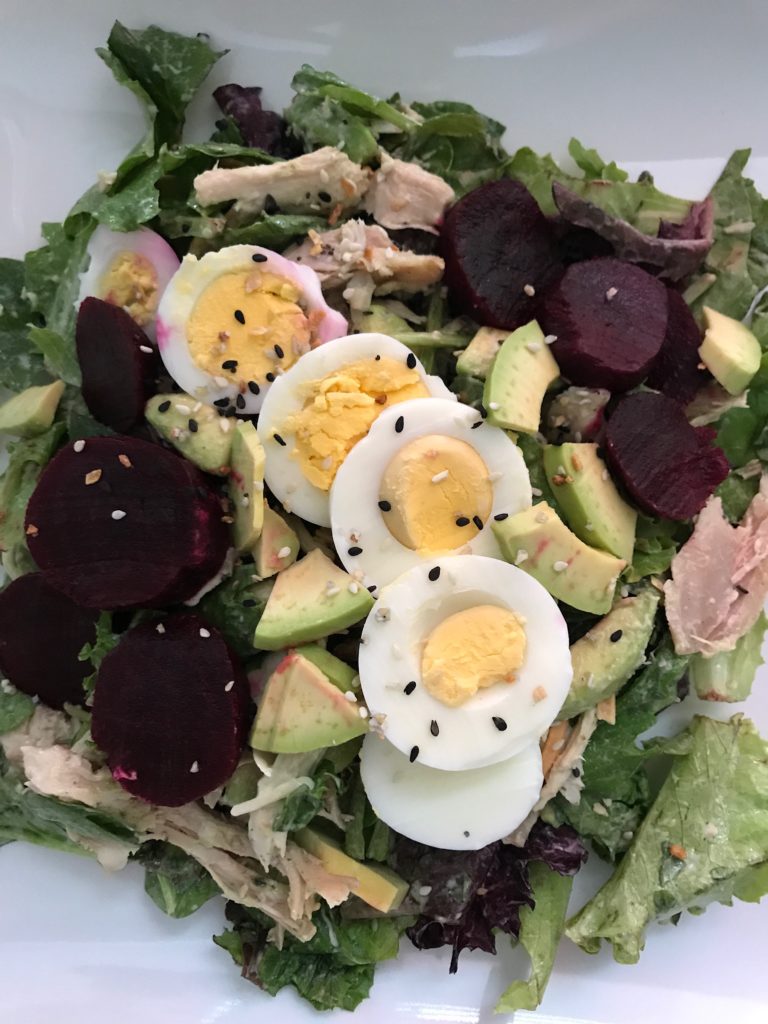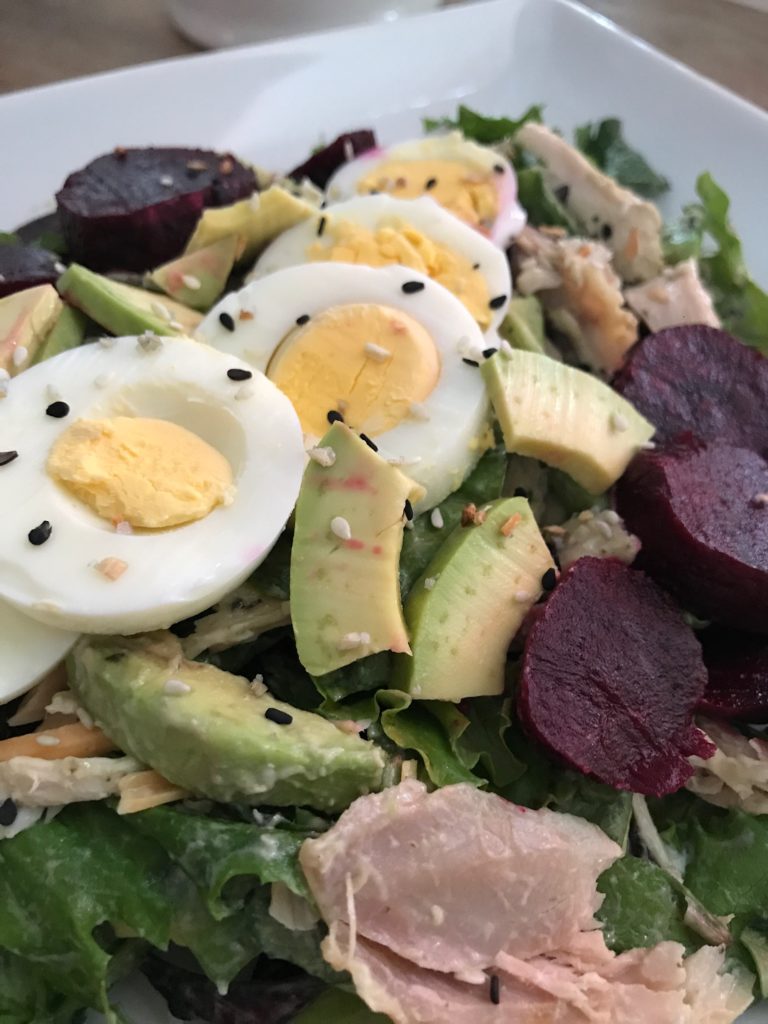 Daily SmartPoints Total = 28

2017 Goals
Make time each week to Meal Plan
Drink 100 ounces of water each day
Exercise 5 days a week
Eat three meals and one snack daily
FOUR 100 Mile Walking Challenges this year! (This goal has changed a little now that I have this fabulous Fitbit.)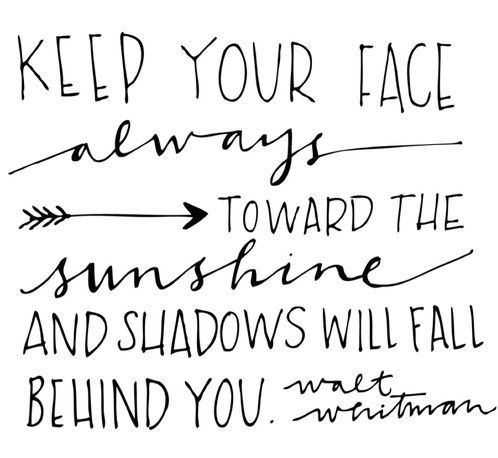 "love the life you live, live the life you love"