If you are a WW member, then you may or may not know that drink recipe SmartPoints are calculated differently than food recipe SmartPoints.
I did not know this for a long time. If you are making Smoothies on a regular basis, it's good info to have!
Here's the deal.
If you are making smoothies, you are likely adding more fruit than just a serving of berries to your smoothie. Those calories that make up that one smoothie can really add up, even though a piece of fruit is zero SmartPoints. Calories are calories, and making sure you are tracking according to the Weight Watcher guidelines will only help you along your journey.
Now, according to the Weight Watcher guidelines, if you are using blended fruit as an ice cream type snack, eating it with a spoon and the serving size is 1/2 Cup or less, then you can count that fruit as zero SmartPoints. This totally makes sense to me because you are only eating a small portion.
If you are drinking your fruit, make sure you are counting it! Your smoothie is likely more than 1/2 cup and contains more calories.
(Sidenote: If smoothies are a regular part of your meal plan, and you are not counting the SmartPoints, and you are having success at the scale, then by all means, continue doing what works for you. Our bodies are all different and what works for one, may not work for another. If smoothies are a regular part of your meal plan and you are not counting them and the scale isn't budging, this might be an area where you follow Weight Watcher's advice and track those Smoothies as a drink recipe. Just a thought.)
Last night I made a Shake after dinner. I drank it with a straw and it was more than a 1/2 cup, so I entered the ingredients into the WW Recipe Builder.
When you create a recipe in the WW App, simply click on "Add more details" at the bottom of the screen.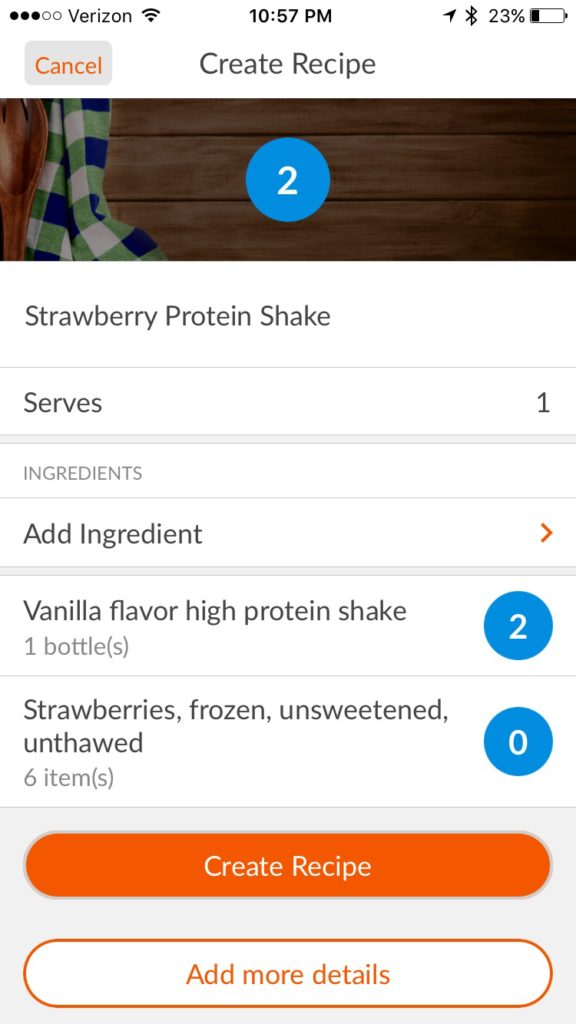 That will take you to this screen where you have the option to change the recipe to a Drink Recipe.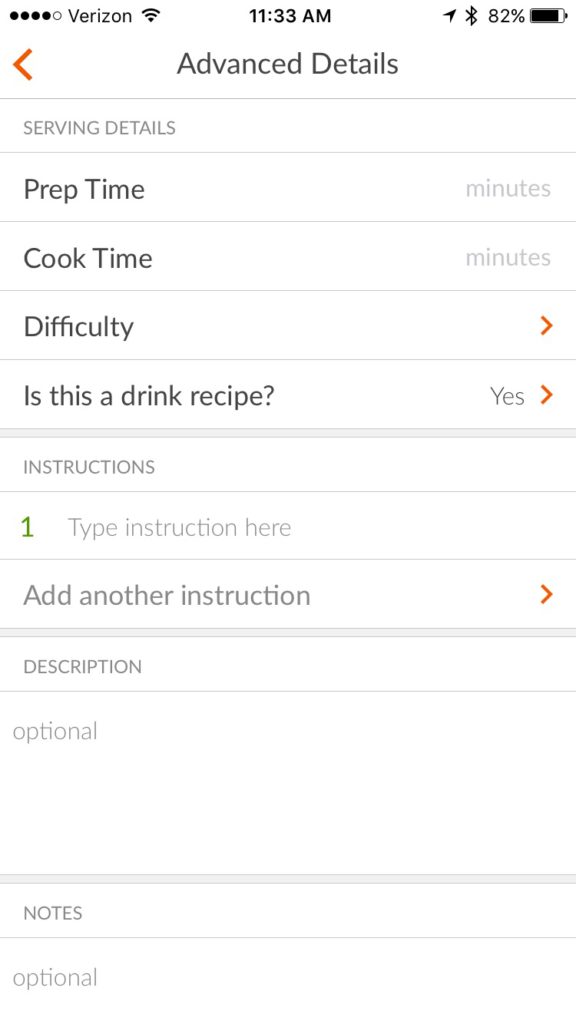 Changing the recipe to a drink recipe will change the SmartPoints value to include the nutritional information of the food that is entered.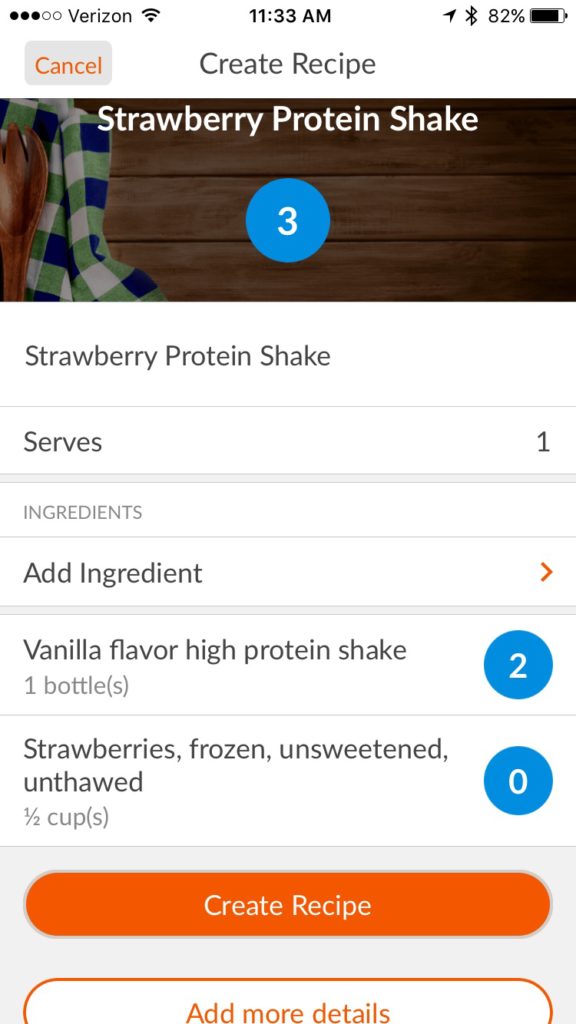 I hope that all makes sense. Please feel free to ask questions. This seems to come up a lot at meetings.
Now….go throw a few ingredients in a blender, track it as a drink recipe, and enjoy a nice cold Smoothie!
Mine was delicious!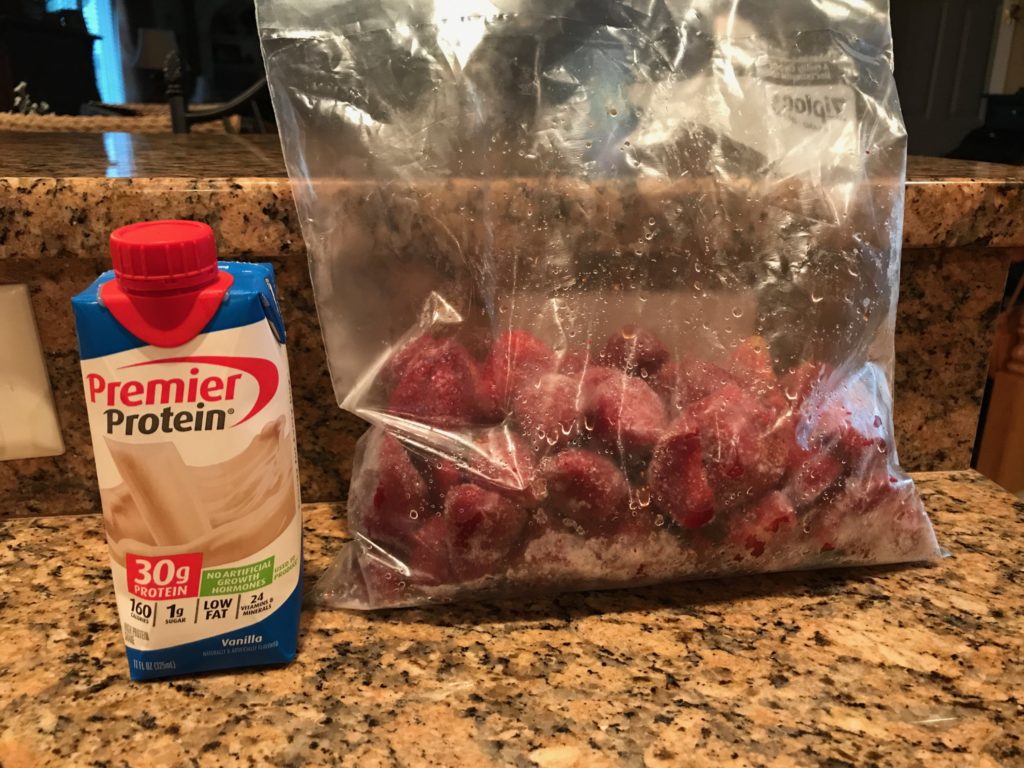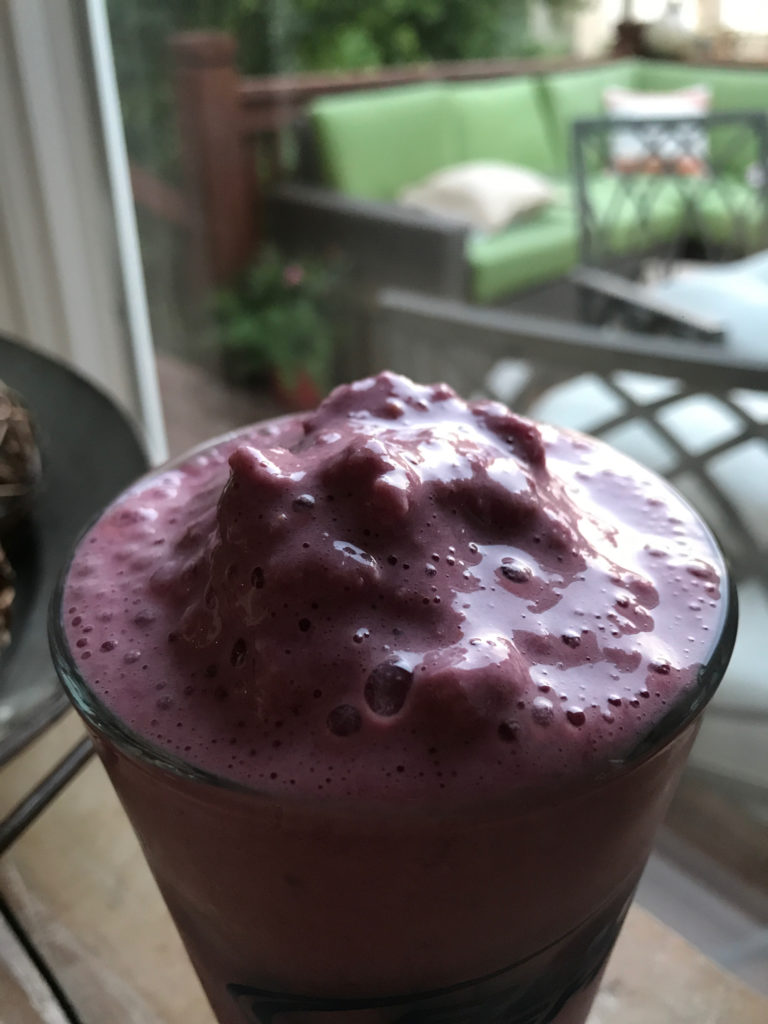 Here are yesterday's eats…
Breakfast – 7 SP
Un-Pictured Banana and this RX Bar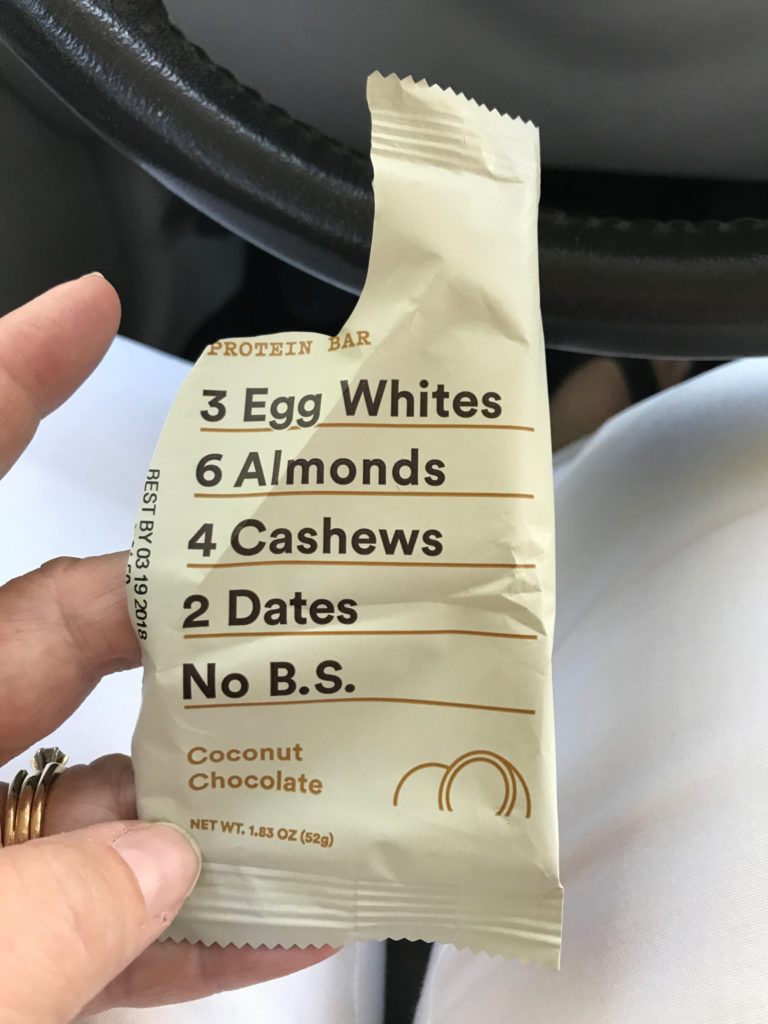 Lunch – 3 SP
Bites of leftover Roasted Chicken and Vegetables. I ran in the house, opened the container and took 5 or 6 bites of chicken and carrots, ran back out of the house to finish up some errands.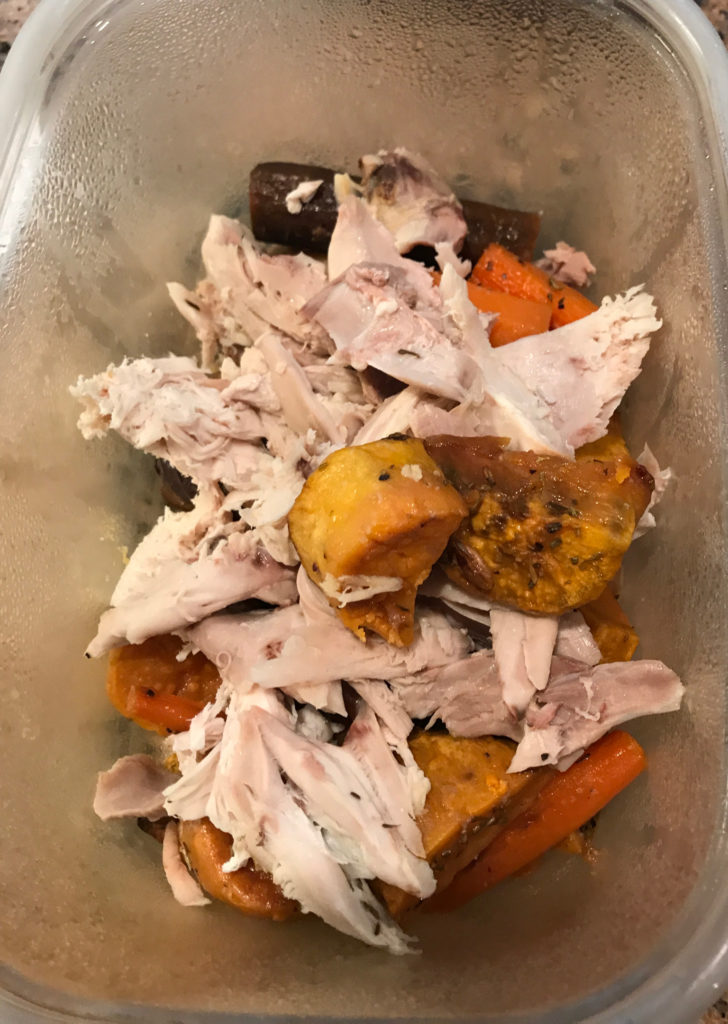 Snack – 3 SP
Un-Pictured free sample of the packaged Weight Watcher Chick Peas while working at a meeting.
Dinner – 13 SP
I didn't get home until about 7:30, but I was really craving Taco Meat, so instead of eating more of my leftover Roasted Chicken, I got busy cooking.
I filled lettuce leaves with Turkey Taco Meat, then topped the meat with Bell Pepper Strips and Avocado. Roasted Plantains and sliced Cucumbers on the side.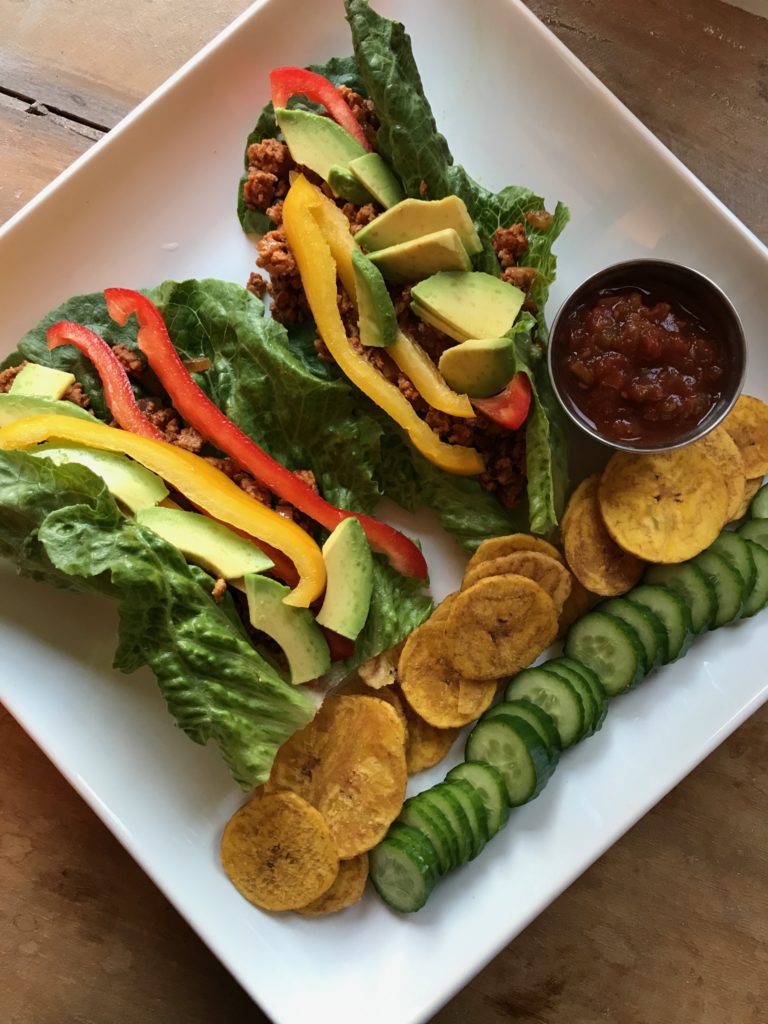 Snack – 3 SP
I put one container of Premier Protein Vanilla and 6 large frozen Strawberries in the blender.
Ta Da! Dessert!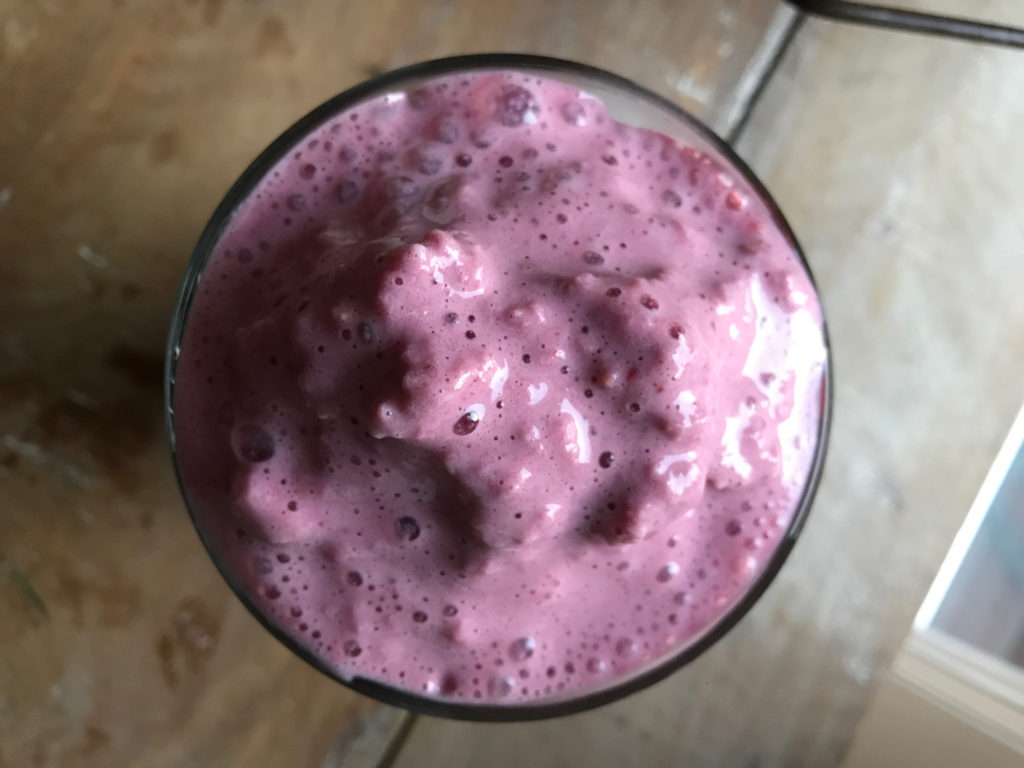 Daily SmartPoints Total = 29

2017 Goals
Make time each week to Meal Plan
Drink 100 ounces of water each day
Exercise 5 days a week
Eat three meals and one snack daily
FOUR 100 Mile Walking Challenges this year! (This goal has changed a little now that I have this fabulous Fitbit.)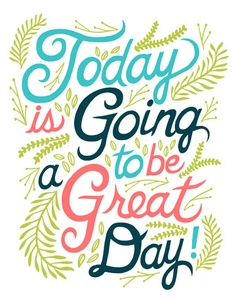 "love the life you live, live the life you love"