I'm keeping this post a short one.
Basically, I like Taco's. Taco's on Tuesday, Taco's on Wednesday. I think I want a Taco Month!
Here are yesterday's eats….
Breakfast – 6 SP
Egg White Omelette filled with Turkey Taco Meat and topped with Smashed Avocado and an Orange for something sweet!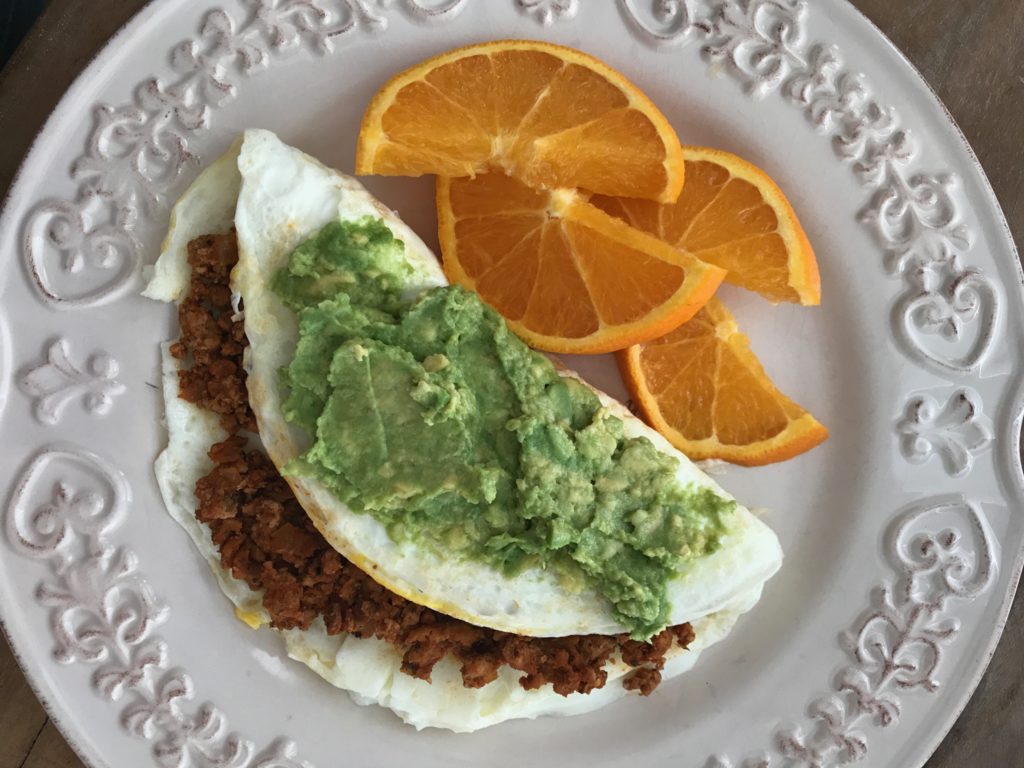 Lunch – 7 SP
Un-pictured Chicken Salad on a small corn tortilla while working at the Food Truck (not really a taco) and I took the last of the Roasted Chicken, a few Carrots and an Apple to eat.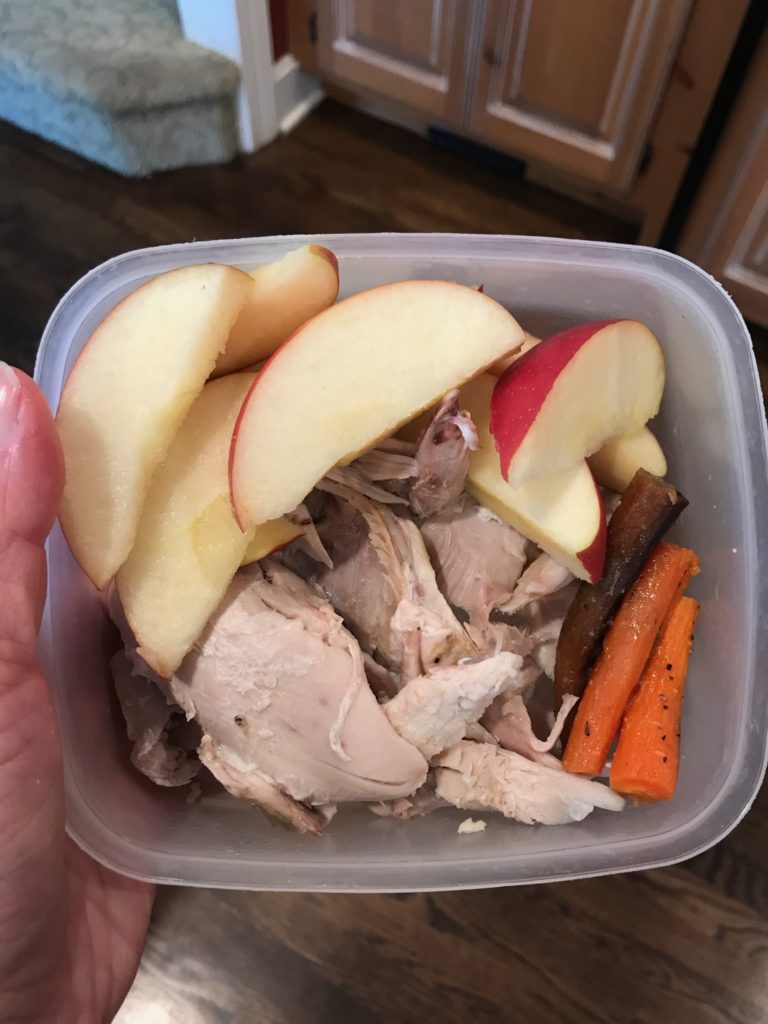 Snack – 2 SP
Banana, Blueberries and Kiwi with 1 tsp Almond Butter, 1/2 tsp honey and a sprinkle of Chia Seeds.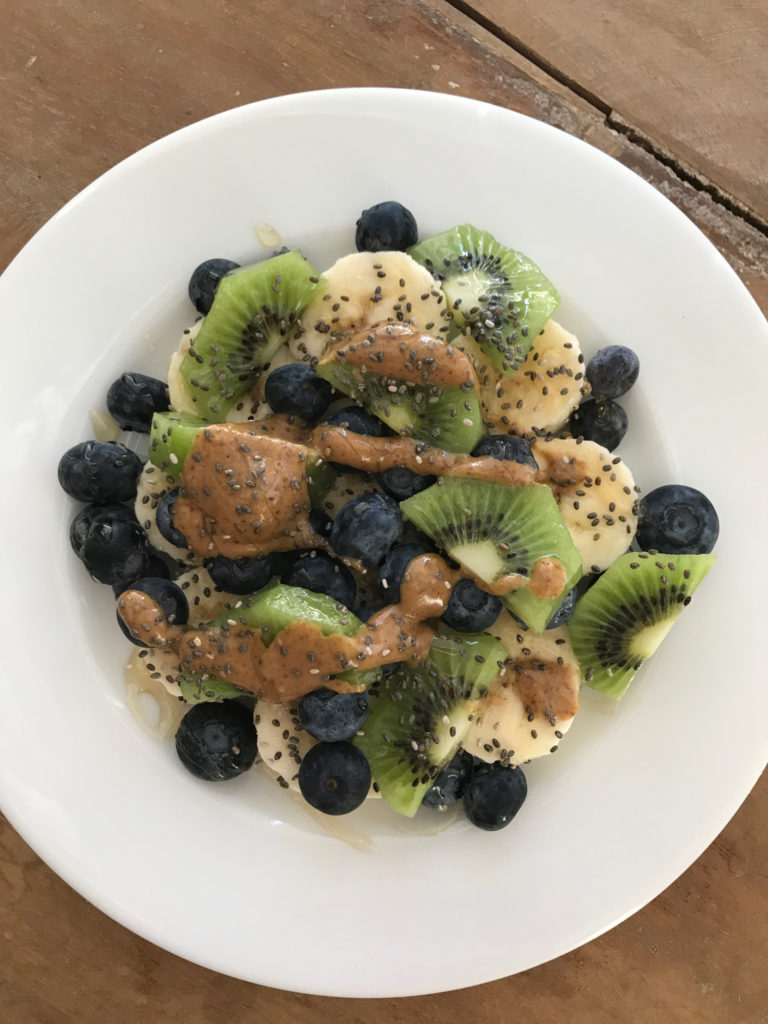 Snack – 6 SP
I won't go into detail of how I ended up with these, but they are a total trigger food for me and I never buy them anymore.
I ate THREE of these!!!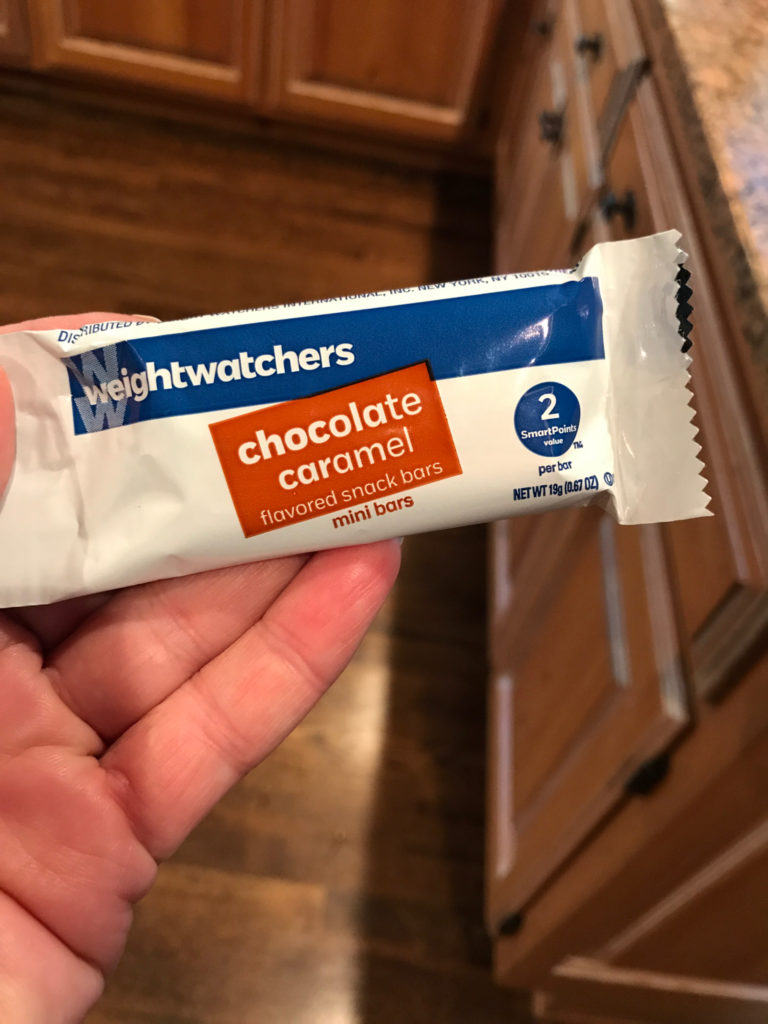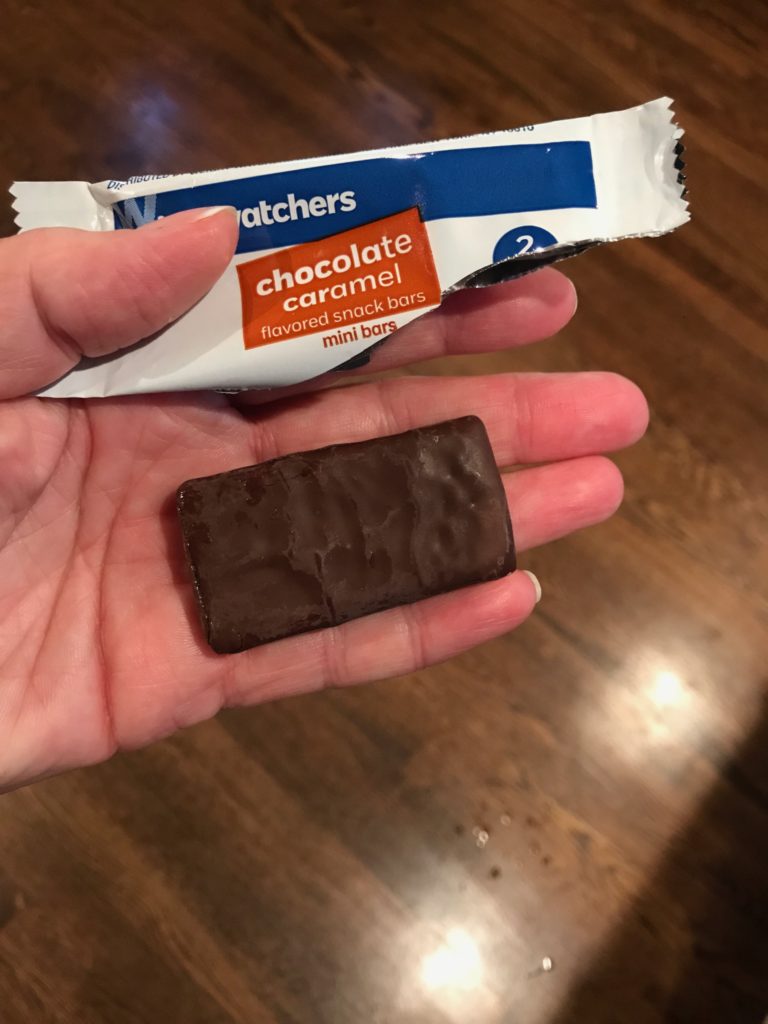 Dinner – 8 SP
Yep…. a kind of a Taco.
I filled up these lettuce leaves (for the second time this week) with Turkey Taco Meat, strips of Bell Peppers and Cucumbers and topped them with Smashed Avocado. Roasted Butternut Squash and Carrots on the side.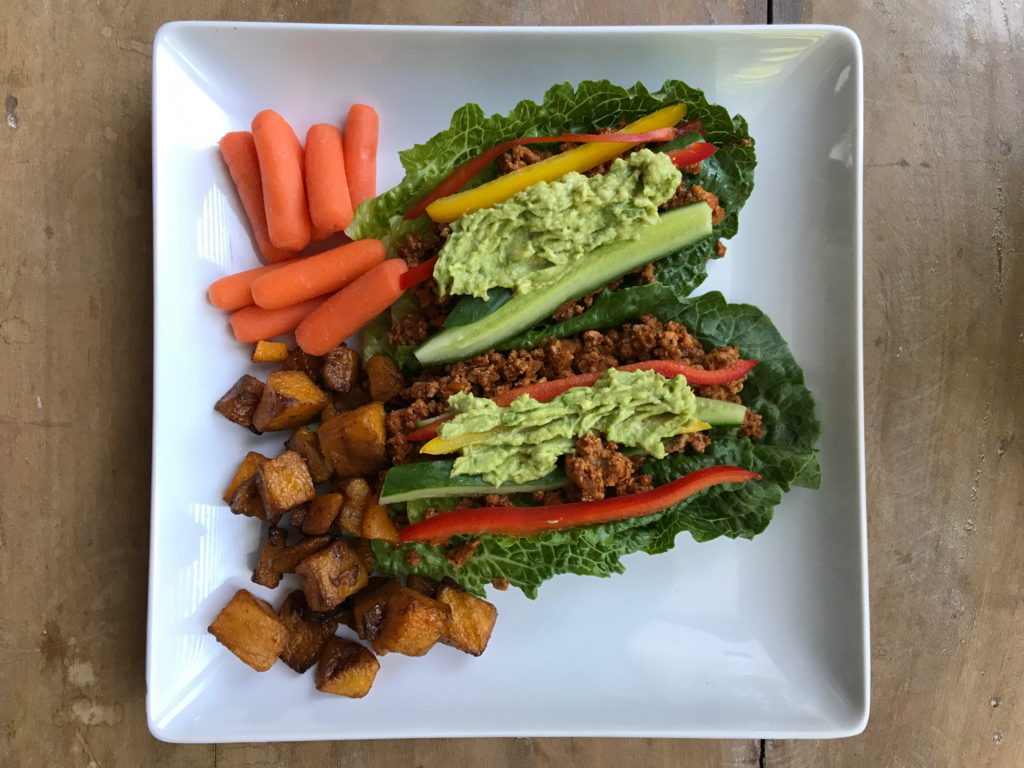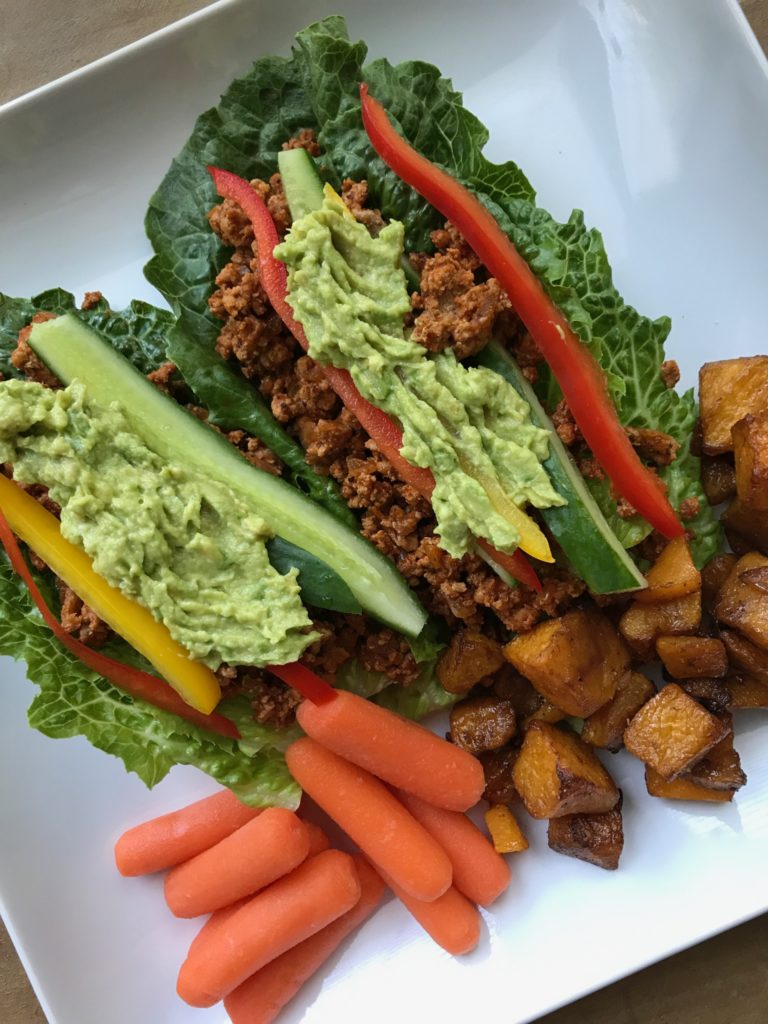 Daily SmartPoints Total = 29
2017 Goals
Make time each week to Meal Plan
Drink 100 ounces of water each day
Exercise 5 days a week
Eat three meals and one snack daily
FOUR 100 Mile Walking Challenges this year! (This goal has changed a little now that I have this fabulous Fitbit.)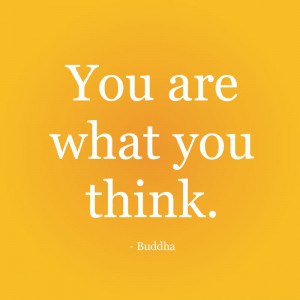 "love the life you live, live the life you love"