Weight Watchers has partnered with Fresh Realm to bring fresh food to your door! You pick the day and once a week your meals will be delivered to your door in a refrigerated box. Unload the box, peel the delivery label off, revealing the return label, set the box outside of your door and it will be picked up the following day!
Snacks – $3
Breakfast – $7
Lunch – $8
Dinner – $9
As a WW employee, I was given the opportunity to try it out!
I don't really think I'm a "deliver to your door" person, but being given opportunity, I was excited to give it a try!
My order was delivered to my front porch on Thursday in this refrigerated box.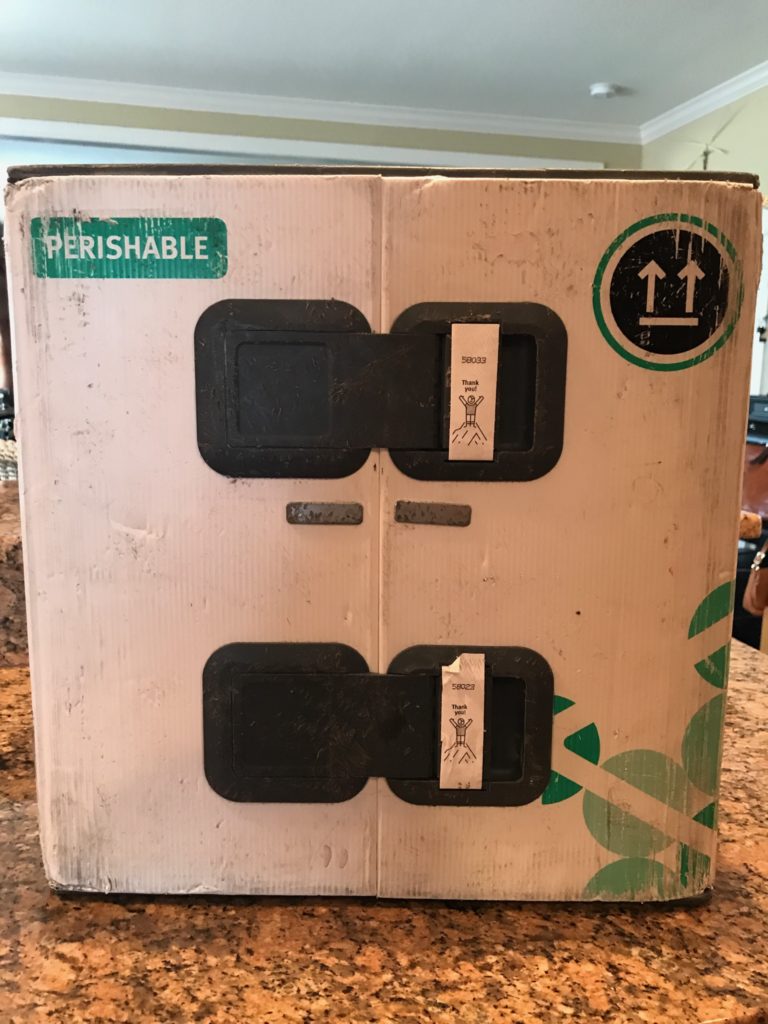 I totally had forgotten what I had ordered, so I was having fun pulling these trays out.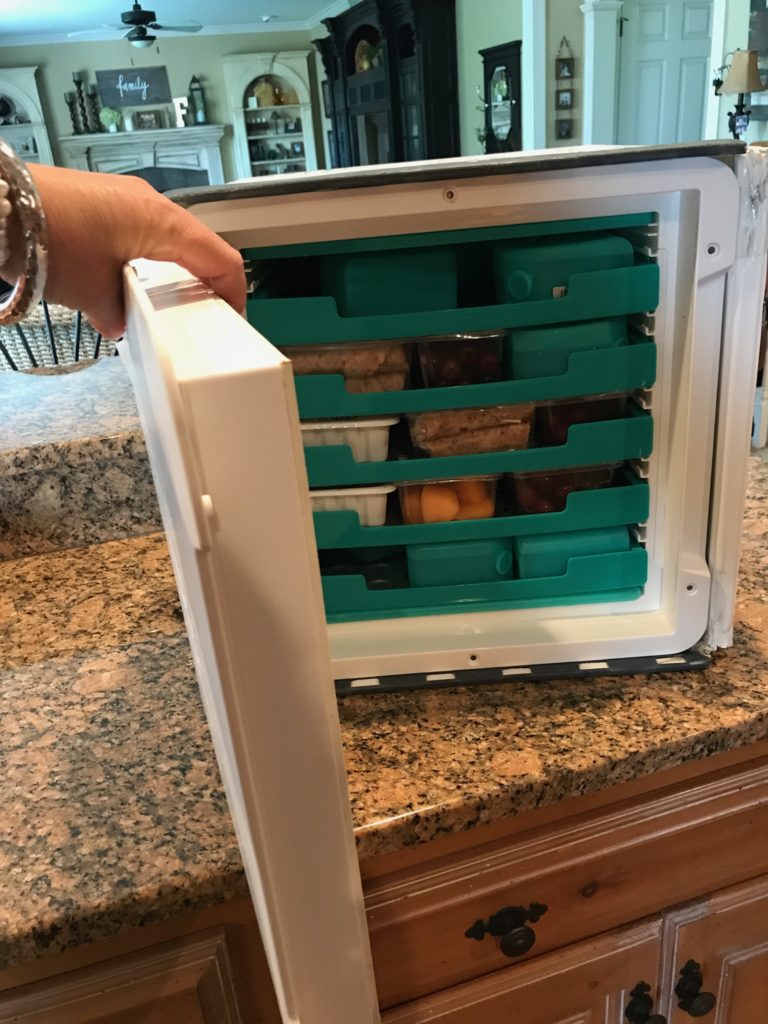 Kinda cool, huh?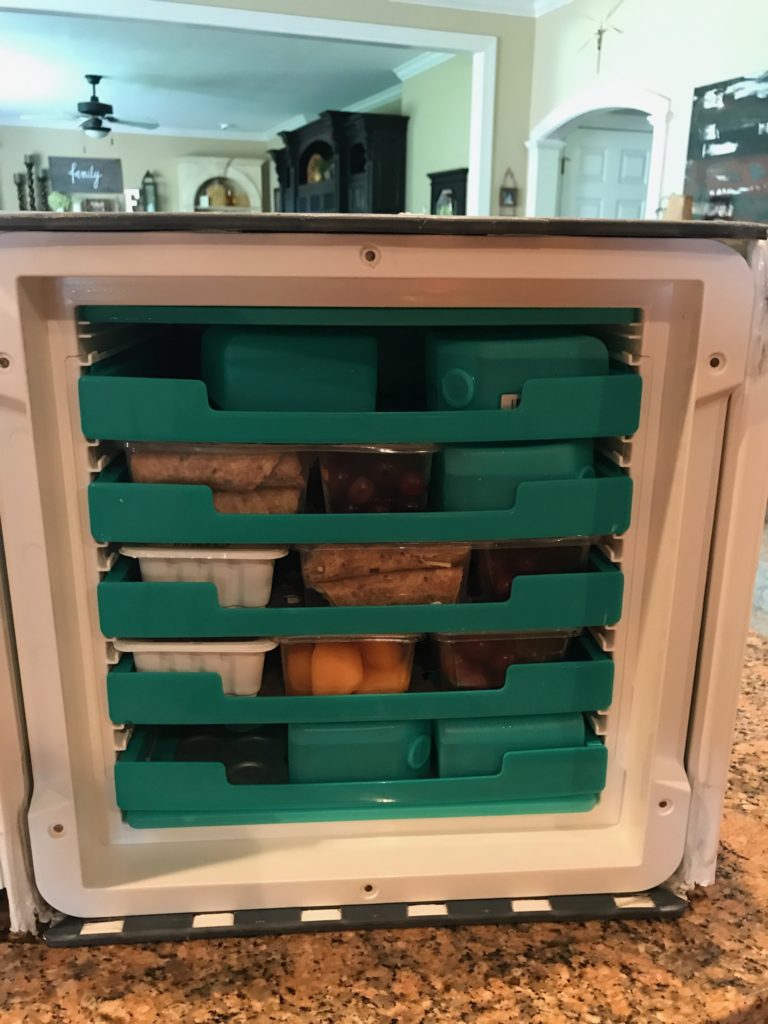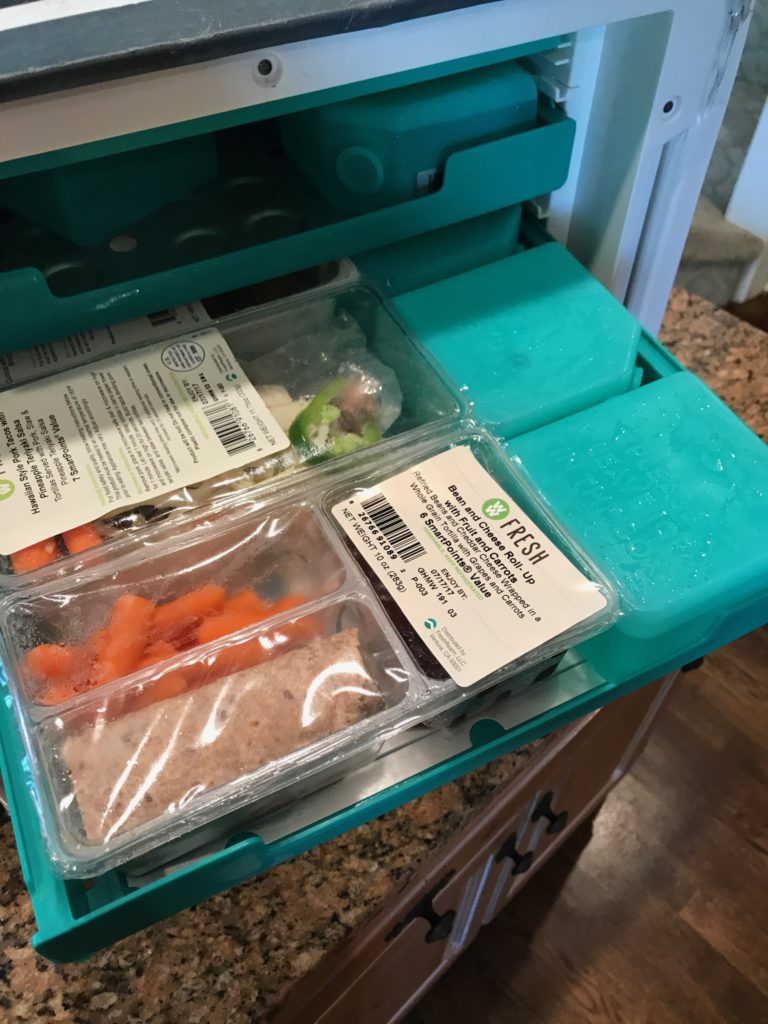 Here's my order!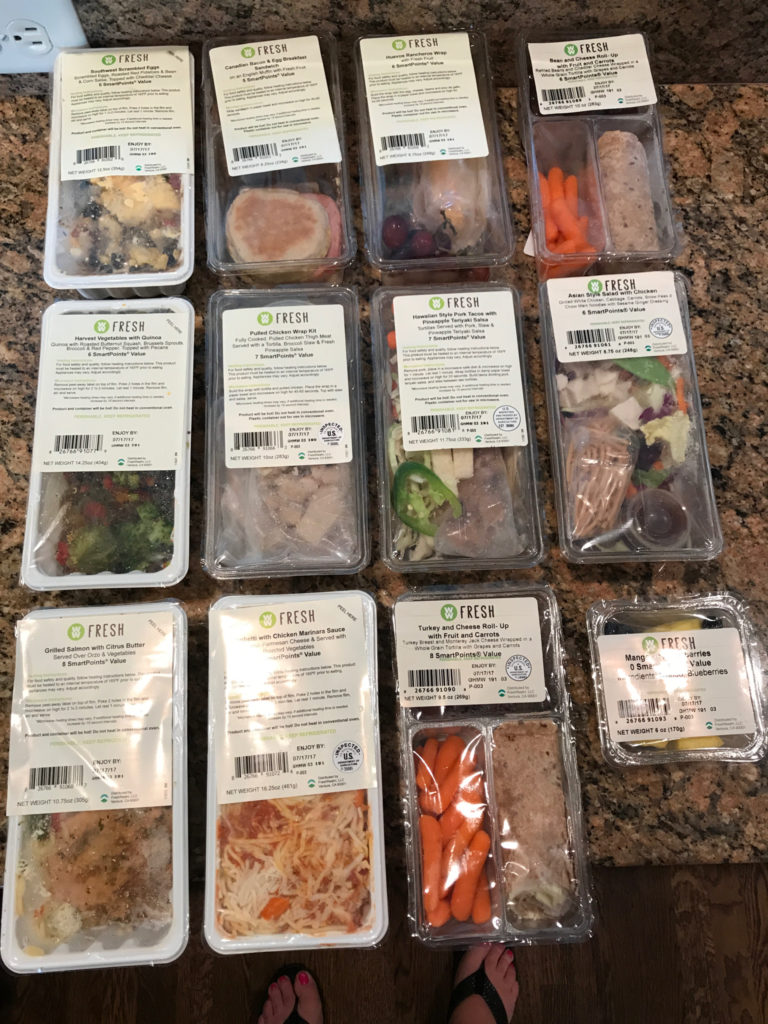 Unload, peel off the delivery label to reveal the return label and place the box by your front door. Simple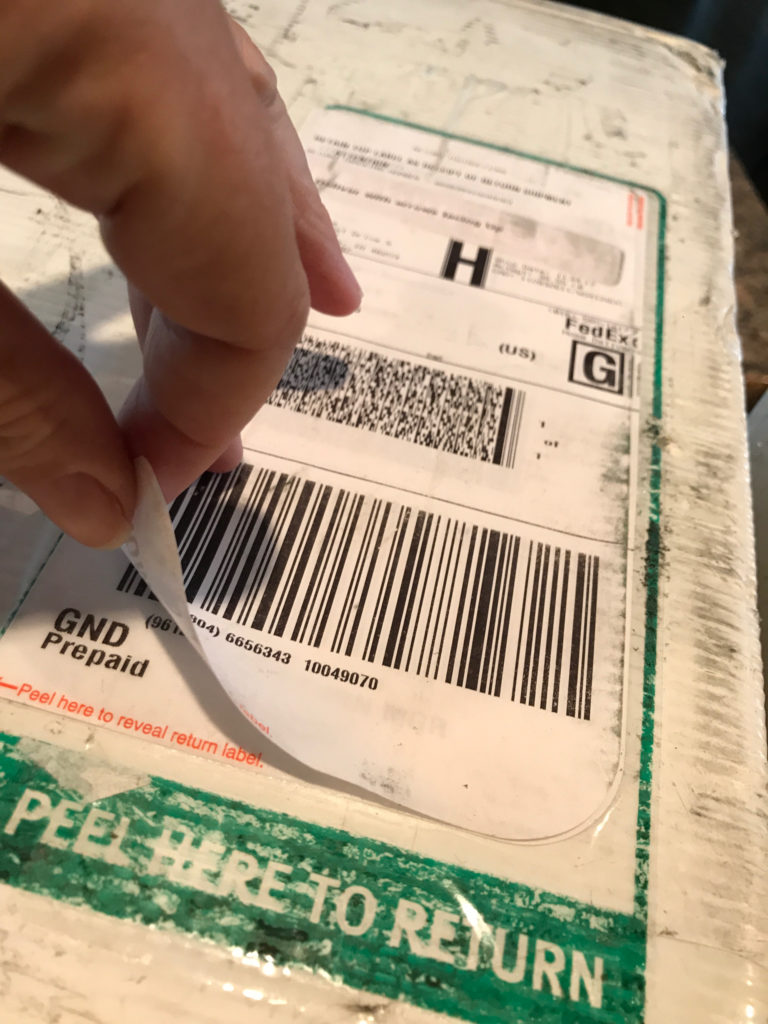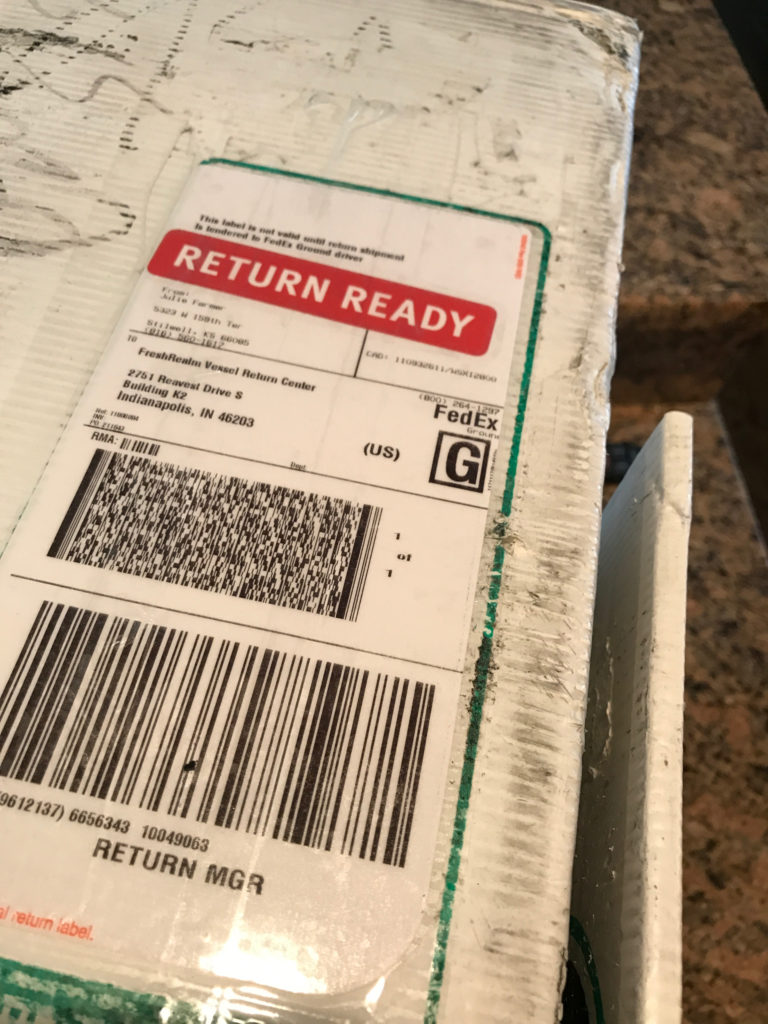 I ordered……
Huevos Rancheros Wrap
Southwest Scrambled Eggs
Canadian Bacon and Egg Breakfast Sandwich
Asian Style with Chicken Salad
Pulled Chicken Wrap Kit
Hawaiian Style Pork Tacos with Pineapple Teriyaki Salsa
Spaghetti with Chicken Marinara Sauce
Grilled Salmon with Citrus Butter
Harvest Vegetables with Quinoa
Mango and Blueberries
Turkey and Cheese Roll up with Fruit and Carrots
Bean cheese Roll up with Fruit and Carrots
All of the food is cooked, so the hot meals only require heating up.
I loved having the opportunity to try this out, and I like the idea and the convenience of it, but I just don't think that it's for me.
I like to cook. I like to grocery shop. I like to eat what sounds good right at that moment.
I can totally see why people would like this though. No thinking. No meal planning. No grocery shopping. No cooking, measuring or weighing.
I think this a great idea if you are busy and love the idea of having a few meals that are already portioned out for you and the SmartPoints already calculated.
I liked the options, but I would like more to pick from. I really liked some of what I ordered and other meals I thought could have been better, but I think it's my own personal taste.
Have you had a meal delivery service? Did you like it? Was the price right for you?
See if WW Fresh is available in your area.
Here are yesterday's eats….
Breakfast – 7 SP
Big Ass Waffle (I put a little crumbled Bacon and fresh diced Peaches in the batter) topped with Berries, diced Peaches and 1 T. Pure Maple Syrup.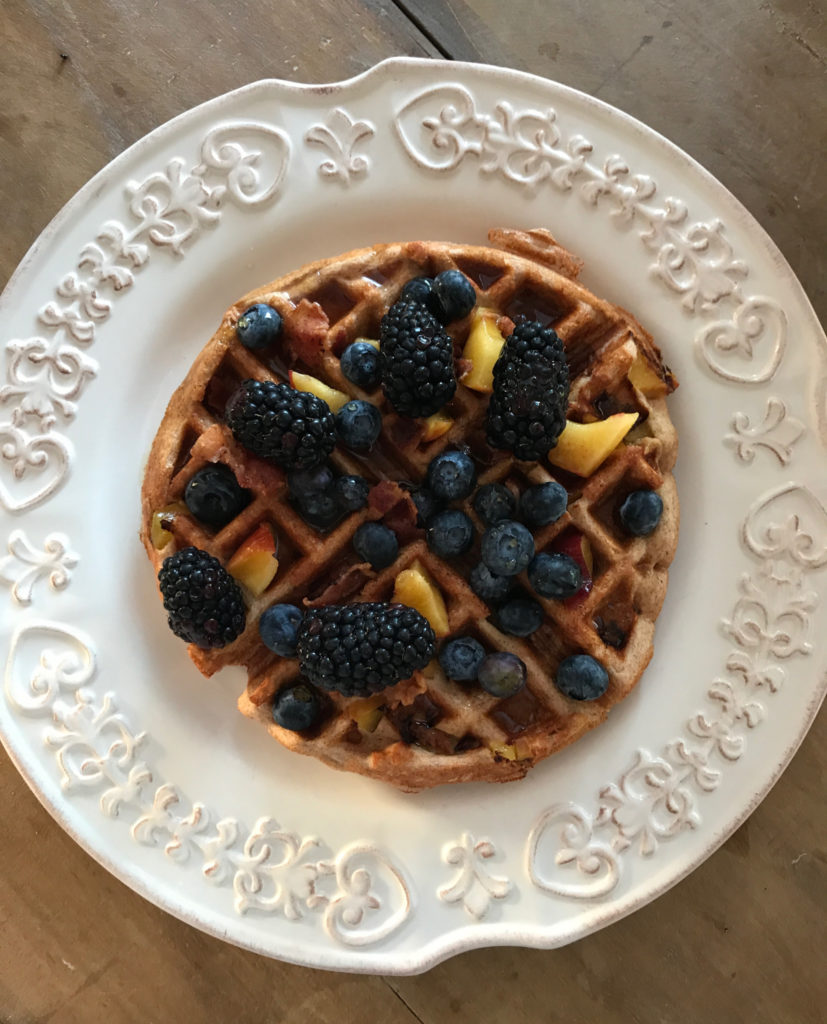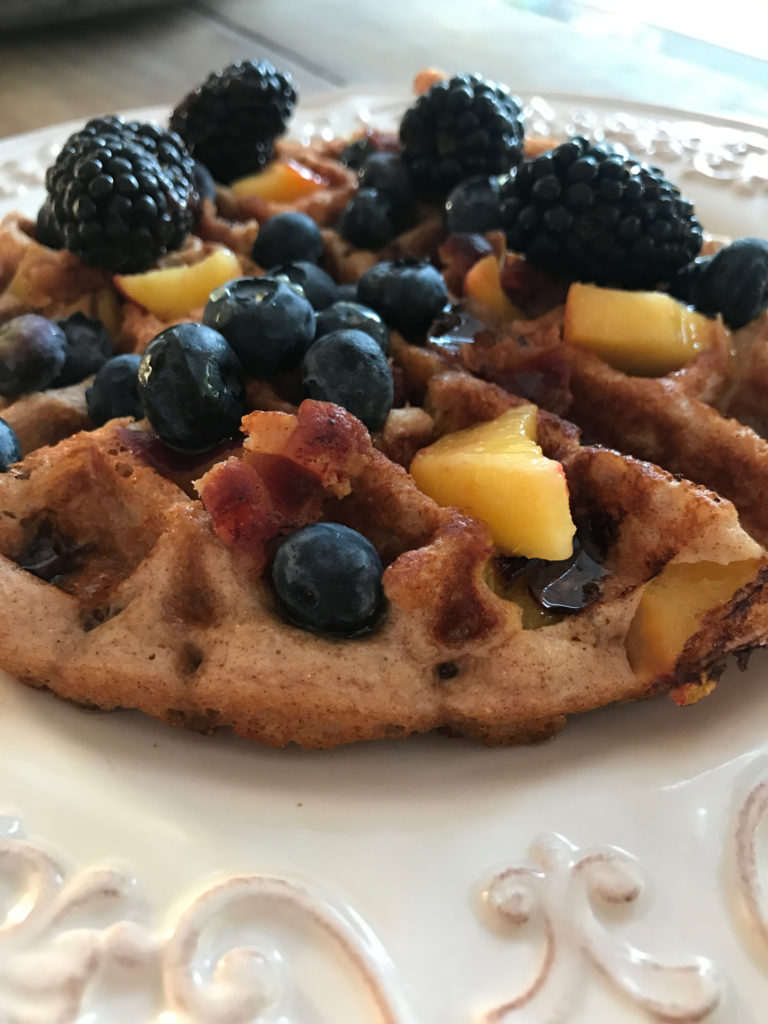 Lunch – 8 SP
Another WW Fresh Meal!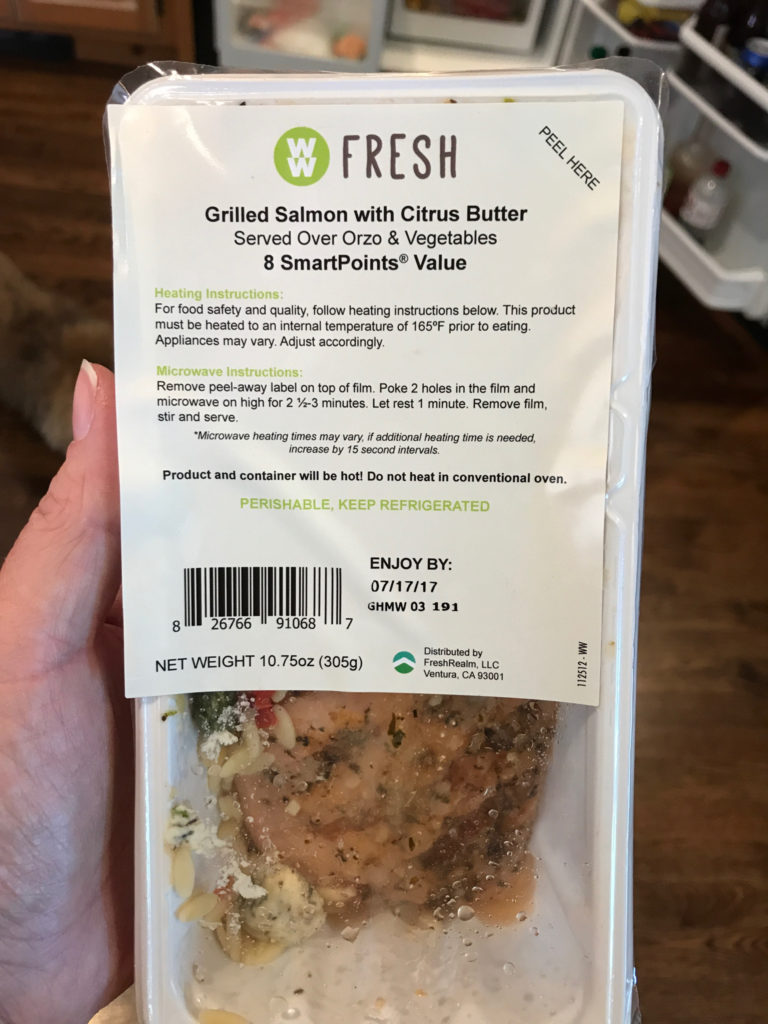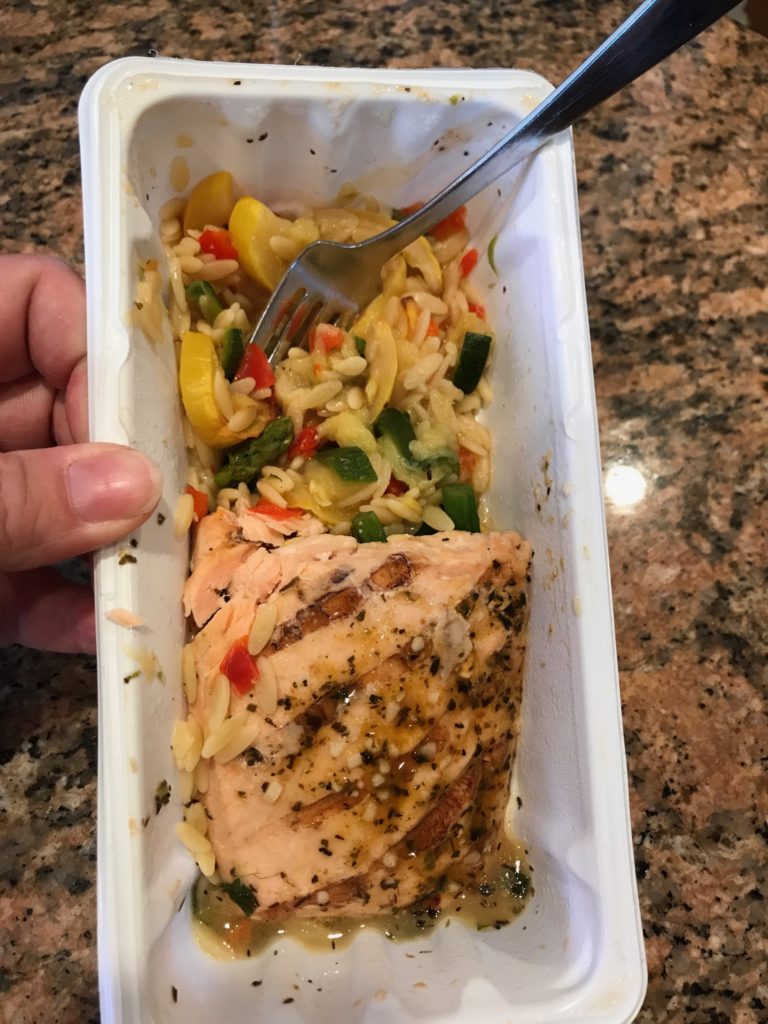 Snack – 3 SP
I found a new Almond Butter! I just ate 1 T. by itself. Yep! It's delicious and I love that I know all of the ingredients!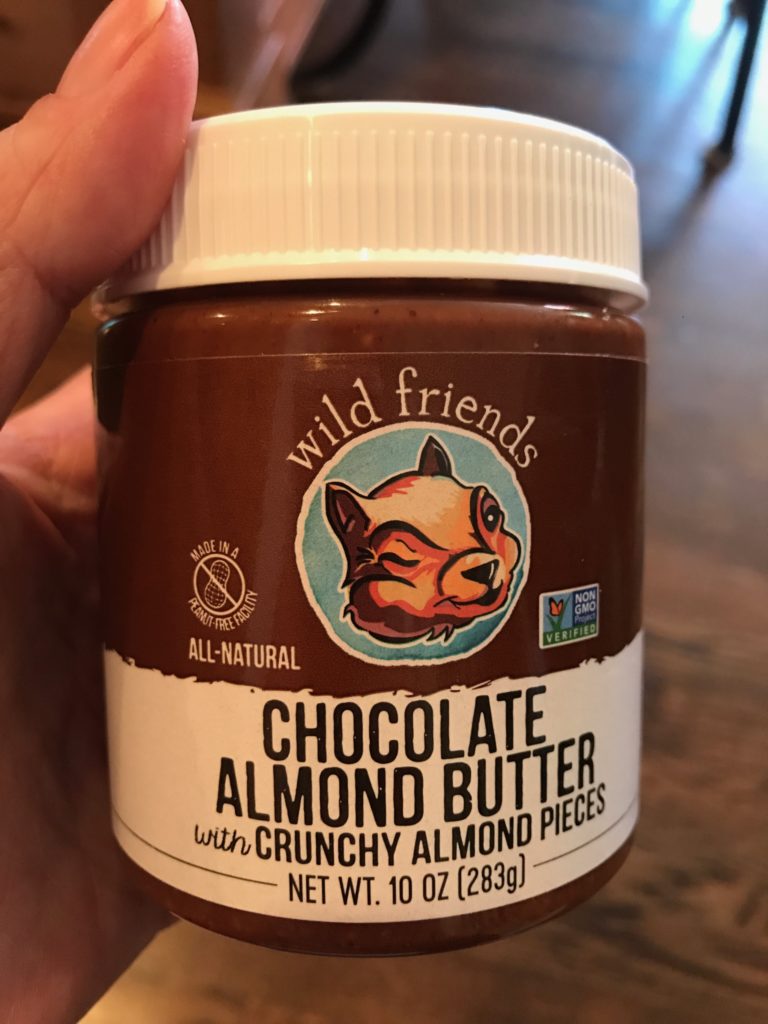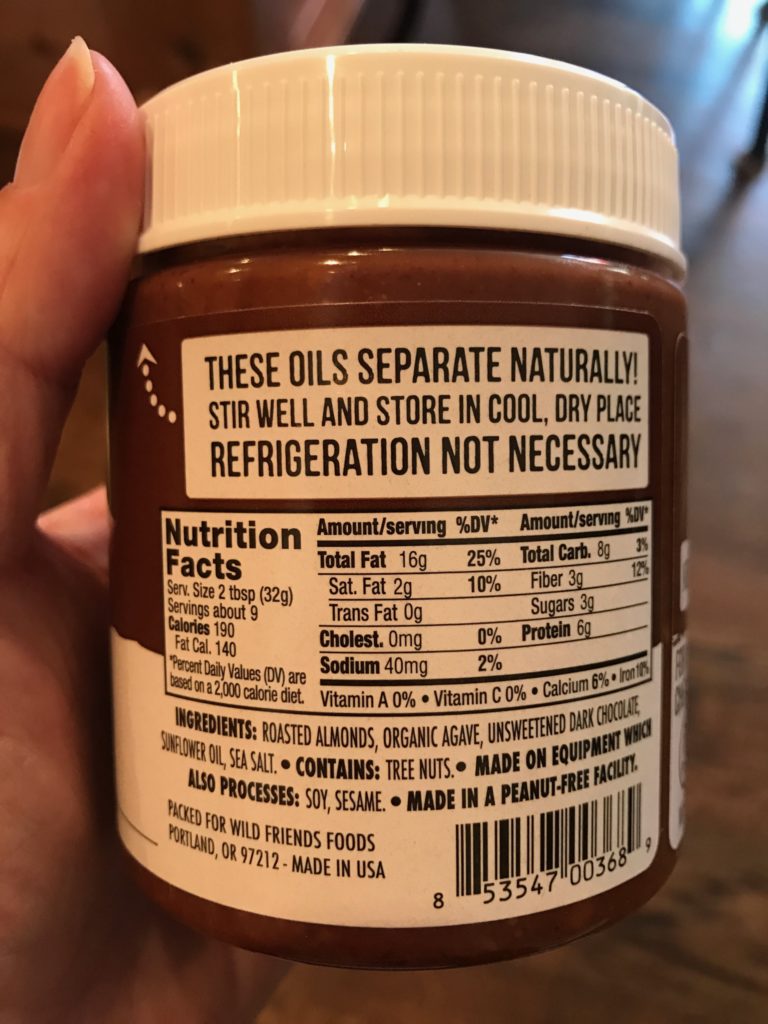 Snack – 2 SP
Have you tried this yet? This is the perfect snack for a hot afternoon! I grabbed a Double Espresso on Ice in a Venti cup and took it to work with me.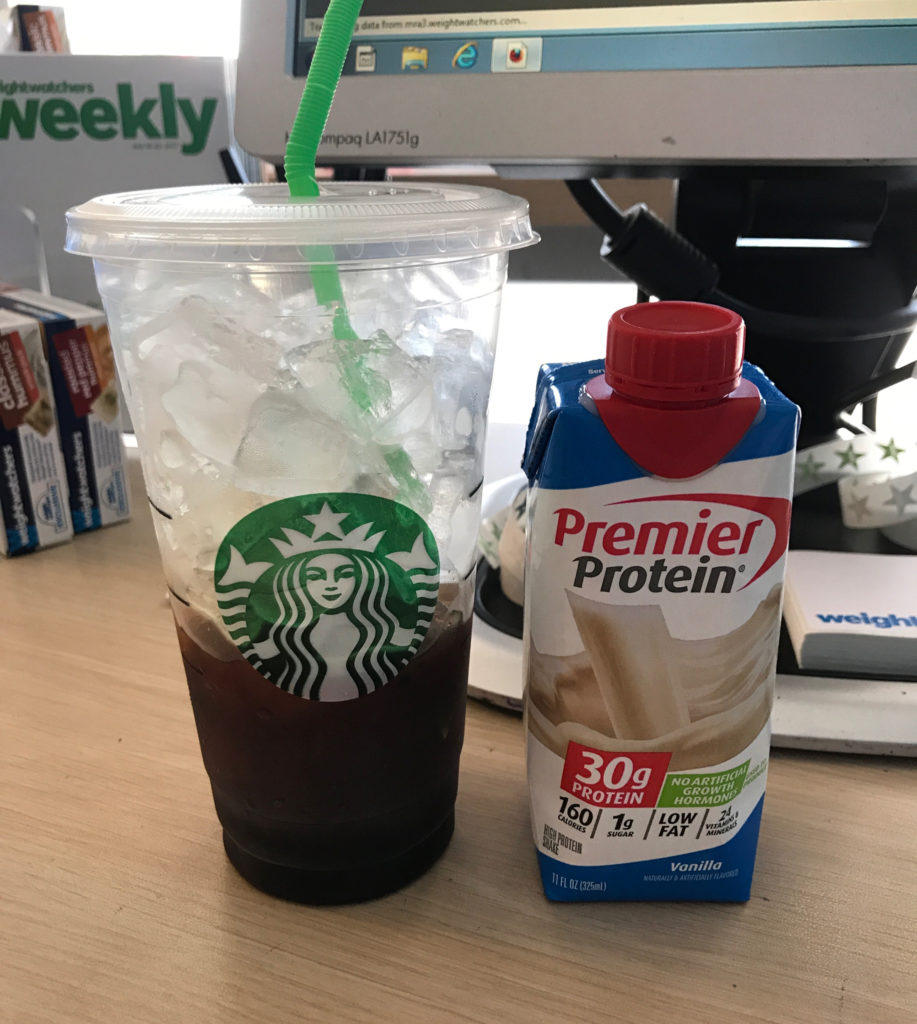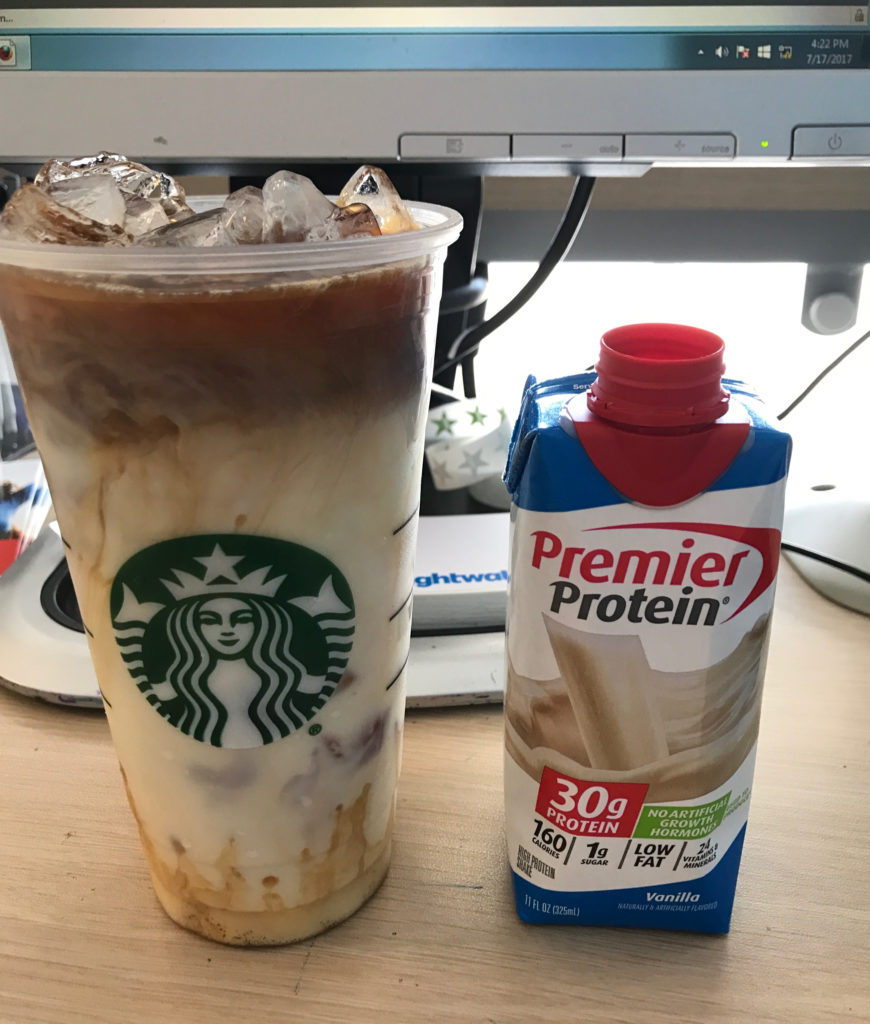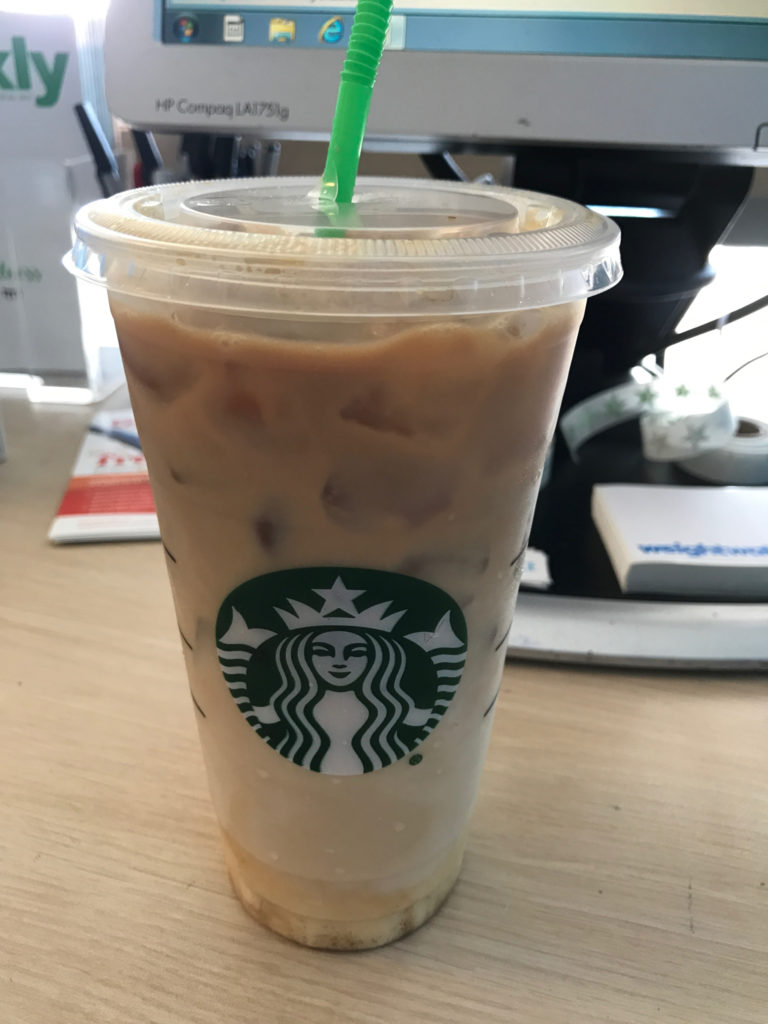 Dinner – 10 SP
A Great Big Salad! I can't seem to go wrong with Chicken, Avocado and Everything But the Bagel Seasoning.

2017 Goals
Make time each week to Meal Plan
Drink 100 ounces of water each day
Exercise 5 days a week
Eat three meals and one snack daily
FOUR 100 Mile Walking Challenges this year! (This goal has changed a little now that I have this fabulous Fitbit.)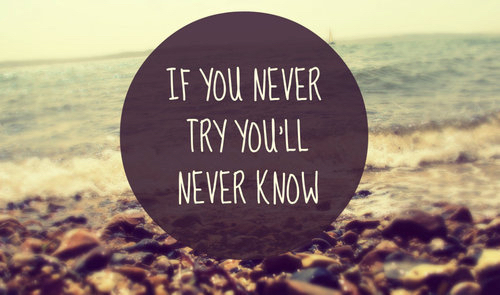 "love the life you live, live the life you love"