StepBet
I completed my first StepBet last week and I loved having a daily goal to work towards. I won my $40 entry fee back plus another seven bucks. That's not much to win back, but really it just means that most of the people that entered completed their step goals too, so YAY to steppers everywhere!!!
I loved the idea of it so much that I signed up to do another StepBet! I realized that in order to meet my daily goal of about 10,000 steps, I really only needed to get out each day and walk about 2 miles. Easy, right?
There is a one week break in between the two StepBets and I was curious how much walking I would voluntarily get in between the two. Well, seems like this bet thing really does motivate me and remind me to get out there because I have only gone out for one walk this week!
The lesson for me here? Do whatever works for you and motivates you to be your best. If a StepBet keeps me walking and gets me out the door, then a StepBet it is my friends.
FitBit
Guess who got his first FitBit?? Yep, the hubs. It just arrived this week. We have done a few things with our health insurance lately that has built us up some points and it turns out we had enough points to get Mike a free FitBit! I'm looking forward to stepping with the hubs this month!
Kayak
I have now ordered all of the necessary items to put the kayak that I bought last Saturday on top of the car and head out to play. I'm just waiting on Amazon to deliver my life jacket.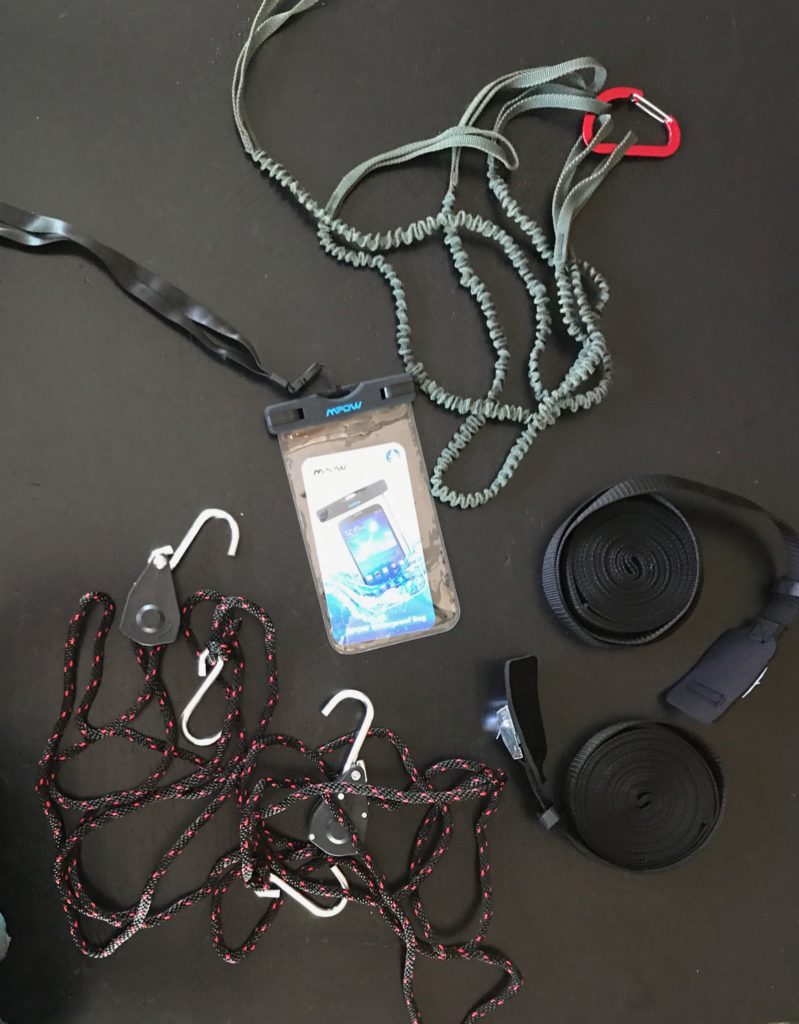 I have now however discovered that there are 8′ Kayaks for adults and I did not know that. An 8′ kayak would be much easier to load and transport. So…..I may be returning my 10 footer today and shopping for an 8 footer. I'll keep you posted. I really gotta get out there on the water!!!
Food
These last few days have been super busy, I have tracked some days but not other days. My mind has been preoccupied.
The next few weeks are going to be a bit cray cray and challenging, but blogging, being honest about my food struggles and simply sharing my life here does help to keep me coming back to what I know works. I know that when I make healthy decisions about my food and my activity, I feel better physically and I am happier. When I feel good physically and when I am happy, stressful situations are much easier to maneuver through. Blogging and getting things out of my head helps me manage life. It's one of my best tools.
My goal is to complete my next StepBet, blog daily and not be lazy about tracking.
I hope you all have a wonderful weekend planned.
I hope to return a kayak AND buy a kayak today!!!
Here are the last three days of food starting with this ridiculously delicious waffle.
Wednesday
Breakfast – 7 SmartPoints
Big Ass Waffle with diced peached in the batter. Adding just a few diced peaches to the batter made these extra moist which means topping them with only 1 T. of my new Chocolate Almond Butter and 1 tsp of Honey was plenty and this tasted great! I love my syrup, but these just didn't need it.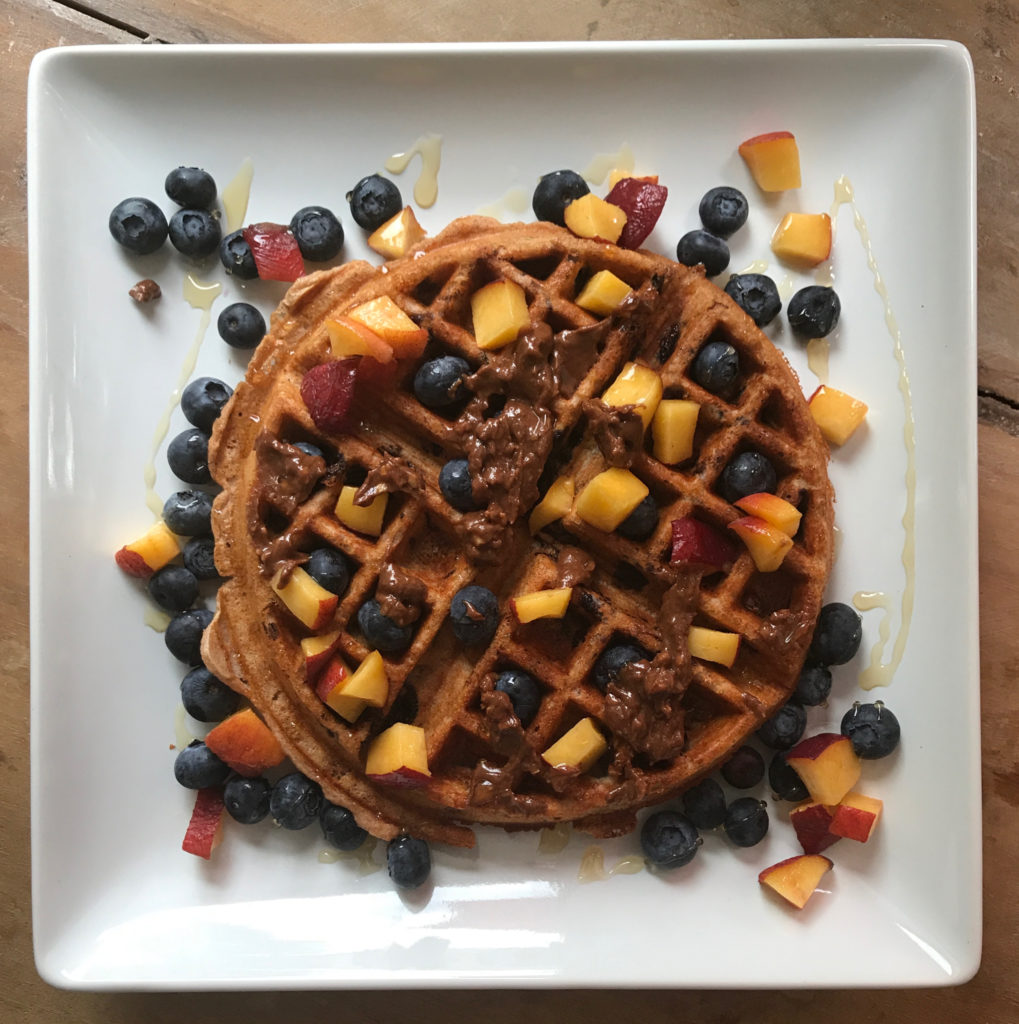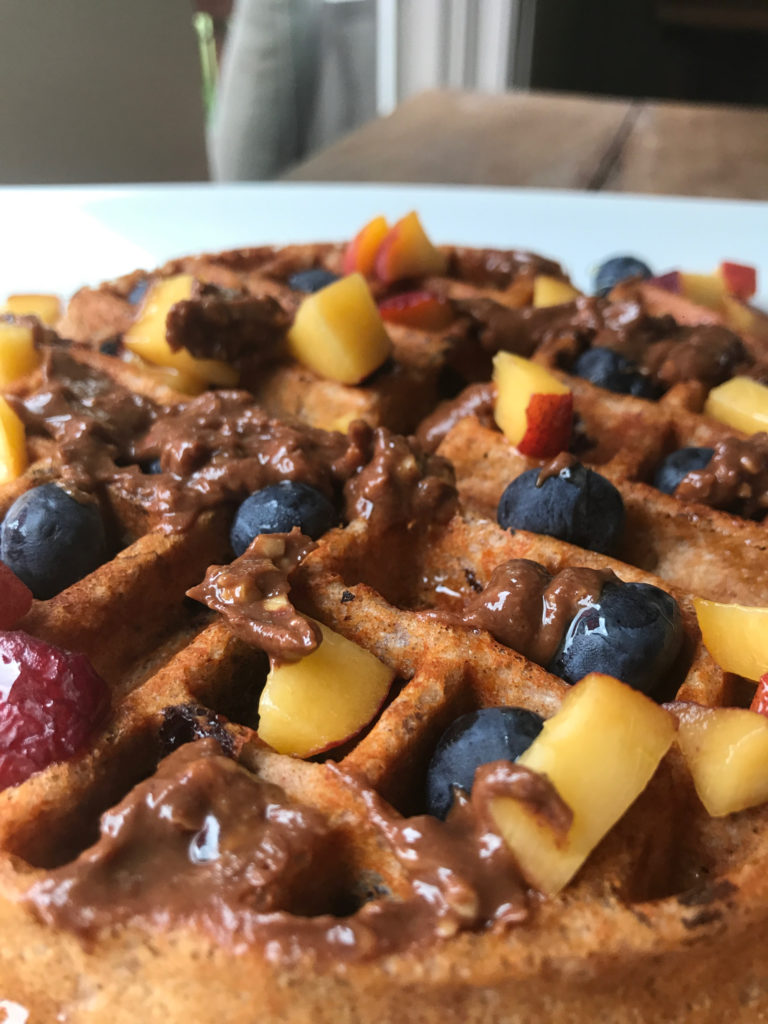 Lunch – 8 SmartPoints
6.5 ounces of 90/10 Beef Burger on a bed of greens and topped with pickles, cucumbers and mustard.
Having a scale on hand at the food truck made it easy to make my lunch and know just how many SmartPoints I was eating.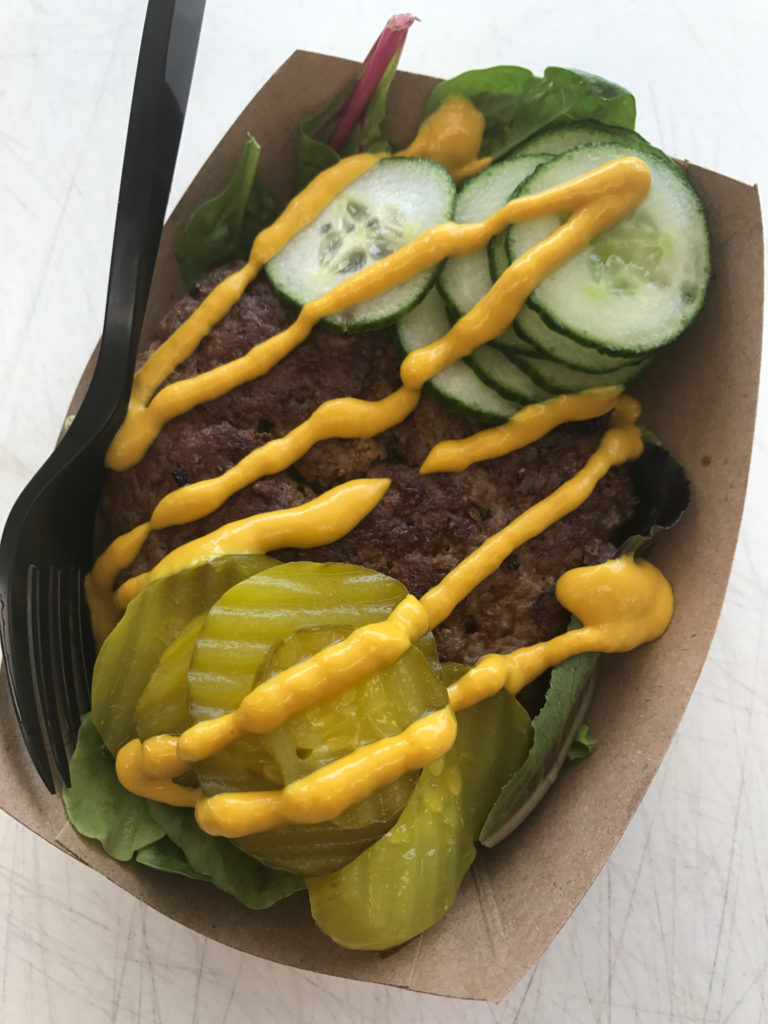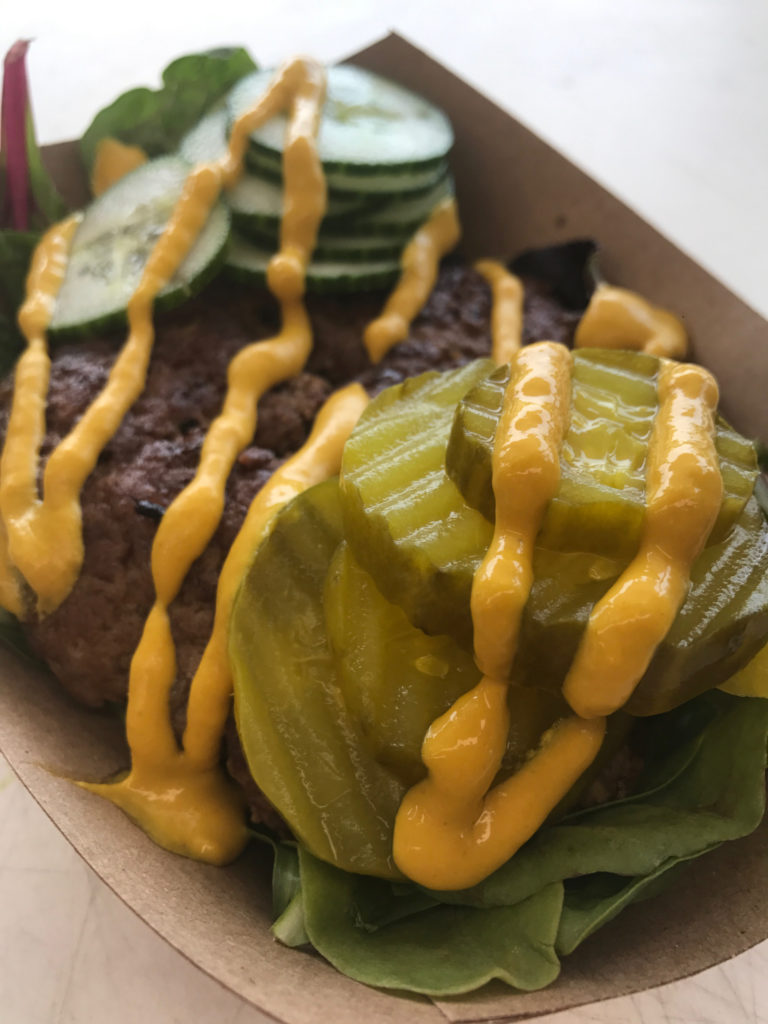 Dinner – 14 SmartPoints
I love the Chicken Salad that the boss makes at the food truck and occasionally there is a little bit left over to bring home.
I made a yummy salad and added the Chicken Salad and an Egg to the top.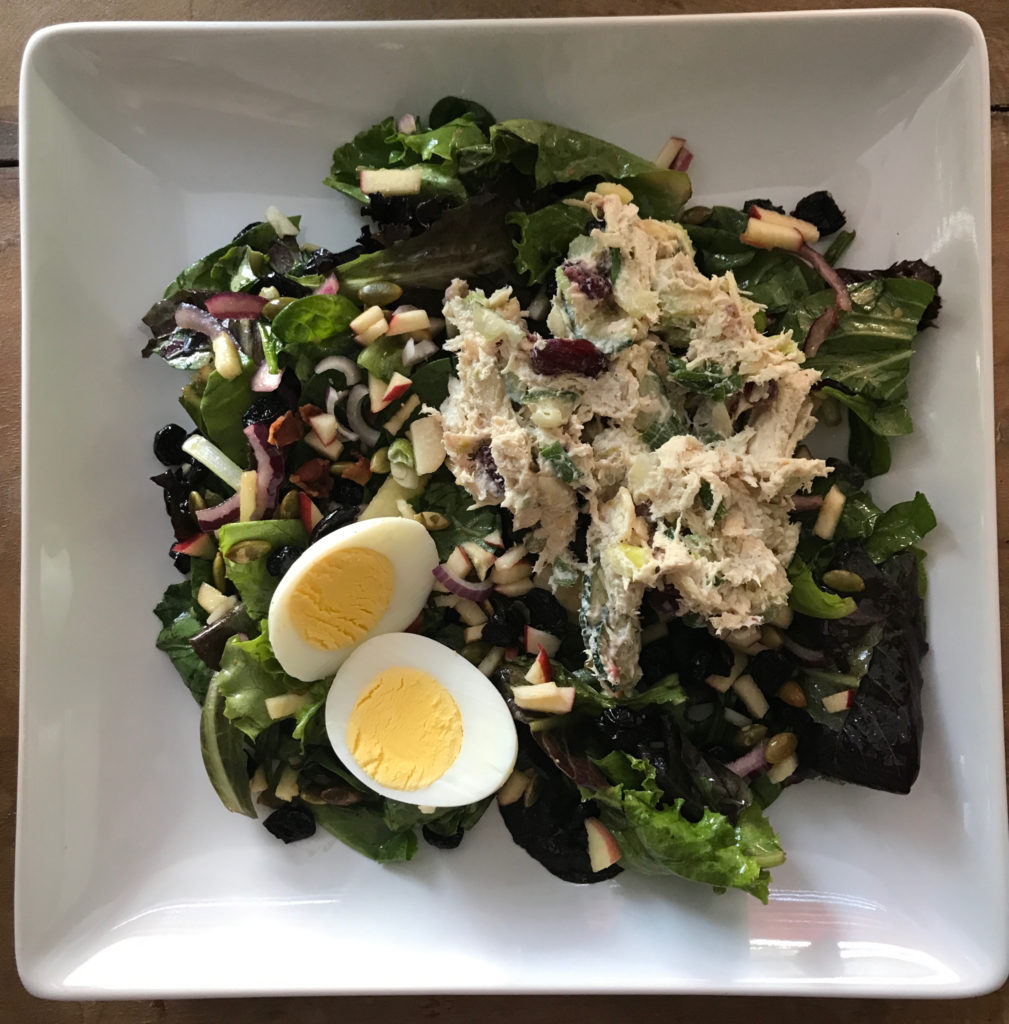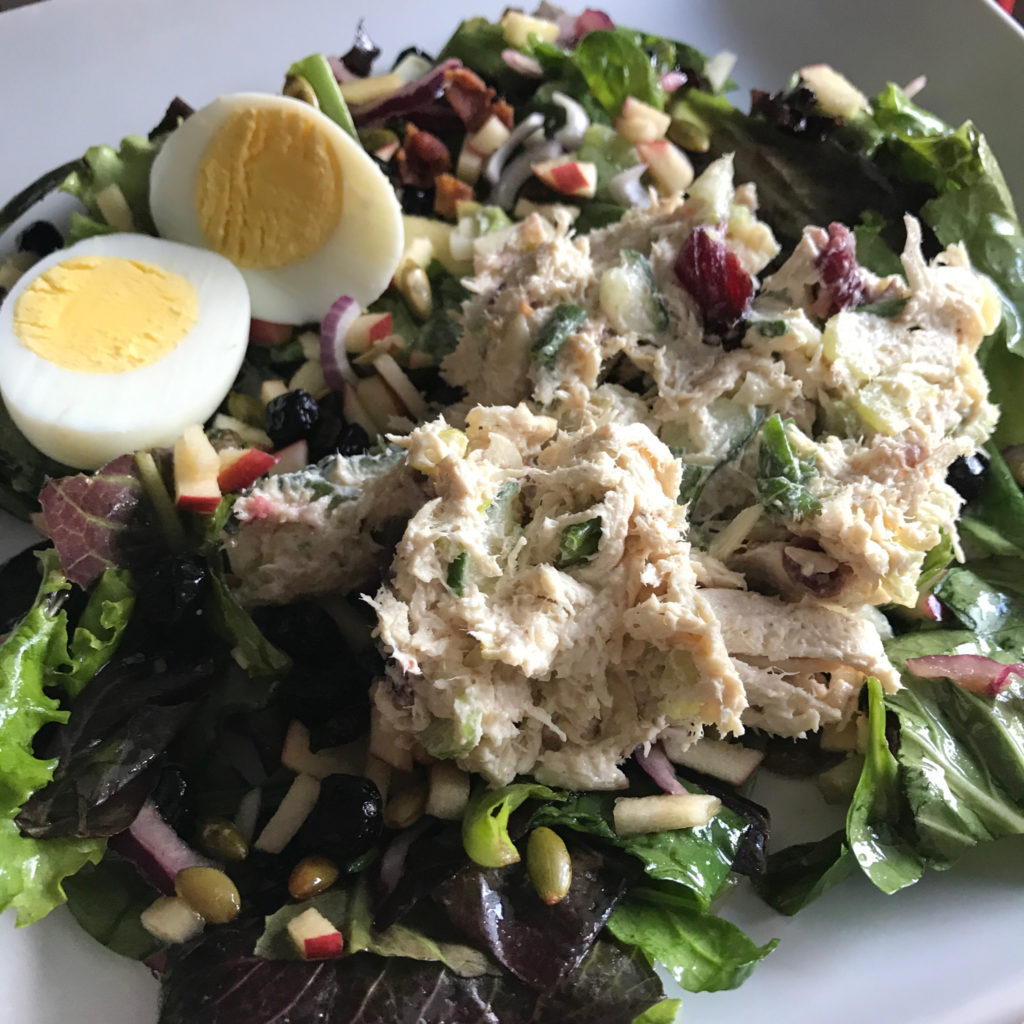 Thursday
Pre-Breakfast
I grabbed a Black Coffee and a Banana at Starbucks on the way to work an early morning WW meeting.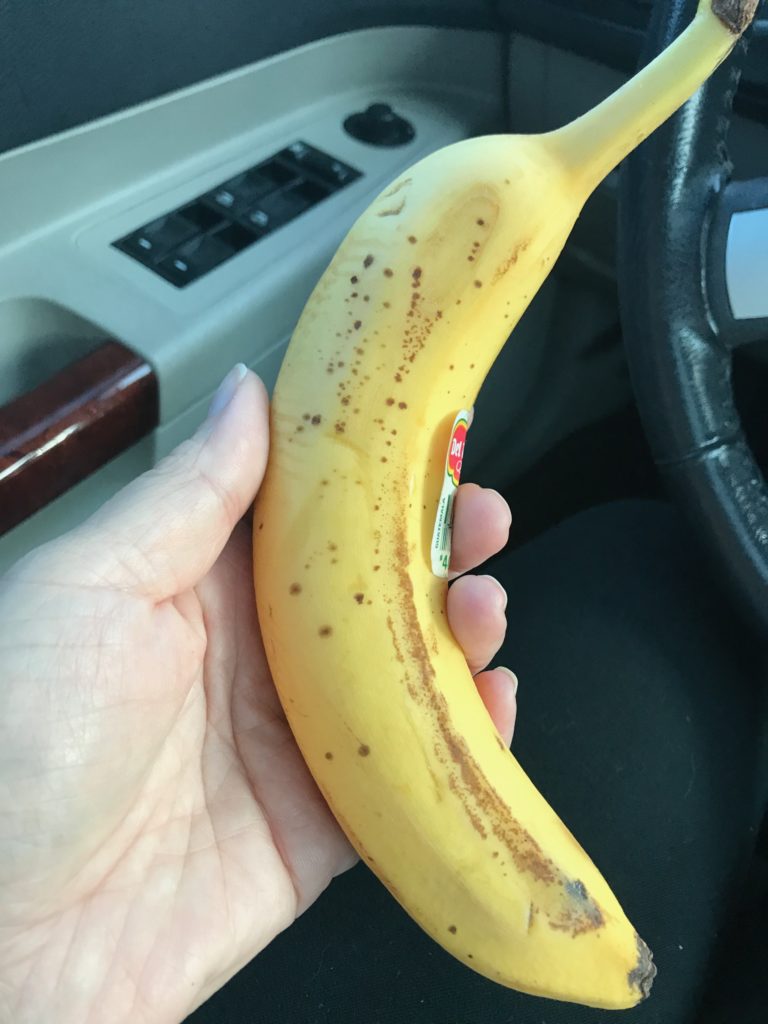 I made healthy choices on Thursday but for whatever reason, I didn't weigh, measure or track a dang thing.
Breakfast
This plate of circles came together really quick since I had a cooked Sweet Potato and Hard Boiled Eggs in the fridge.
I sliced the potato and heated the slices up in the skillet with a little cooking spray, then topped them with Smashed Avocado, Hard Boiled Egg Slices and Everything but the Bagel Seasoning.
That was my last big yellow kiwi. MUST BUY MORE!!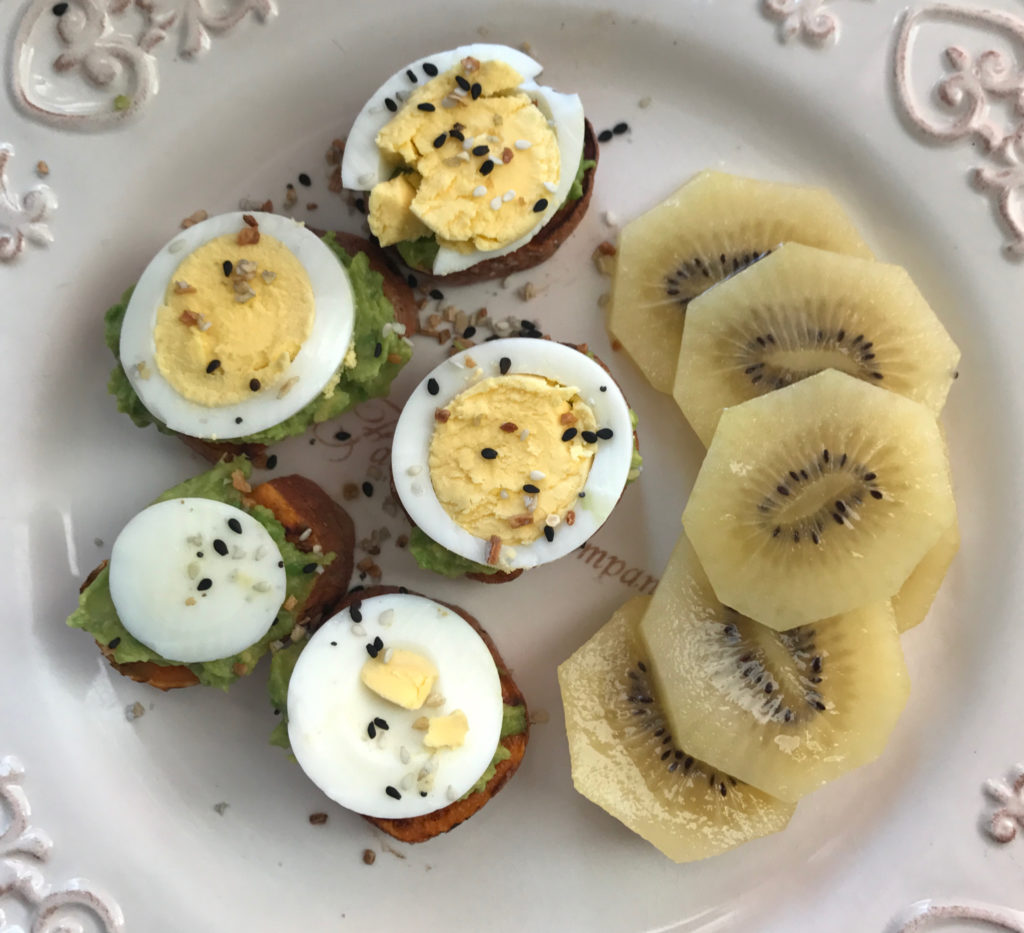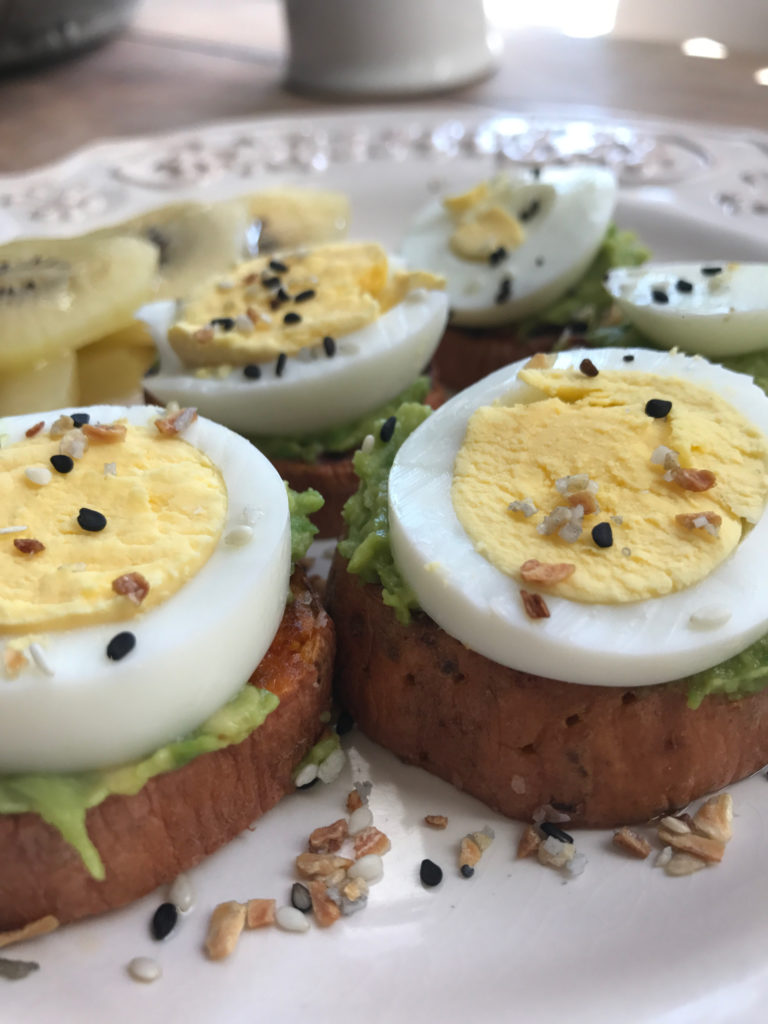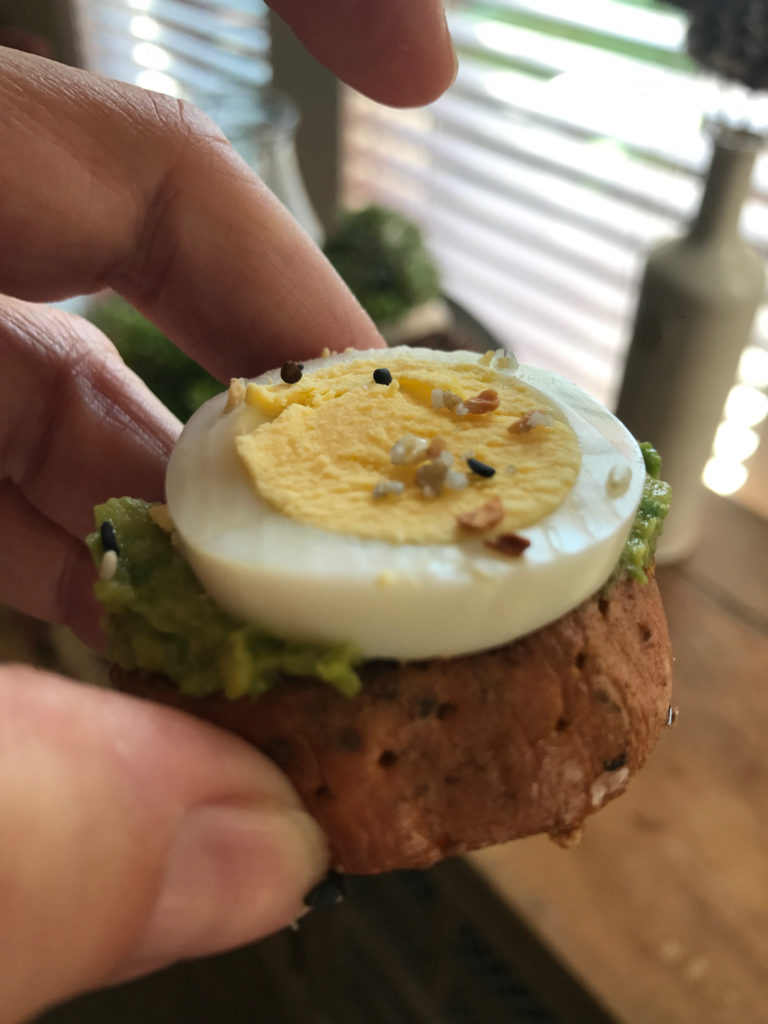 Lunch
Whole Foods Salad Bar. Lots of veggies, a piece of fish and Vinegar and Oil.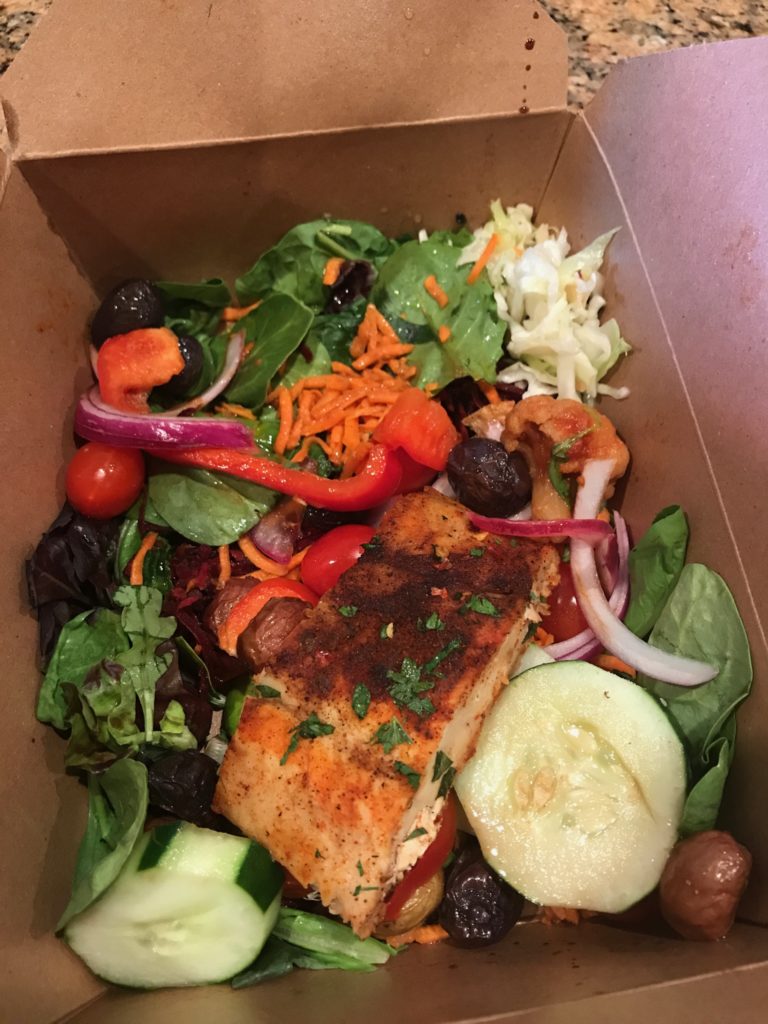 Dinner
This taste just about as good as it looks, so uh….YUK.
I wasn't really hungry and I think I just made something because the clock said that it was dinnertime.
1/2 Turkey Burger (Store bought) with cheese and avocado and a small and simple salad.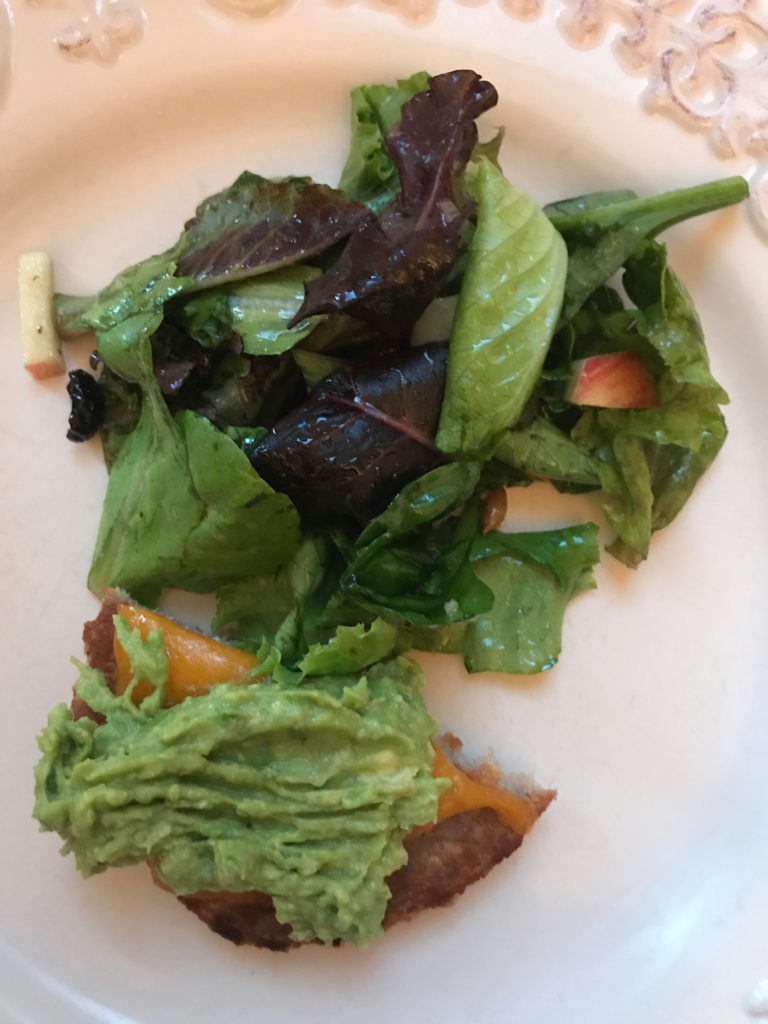 Friday
Breakfast
I do love these RXBars.
Have you tried them??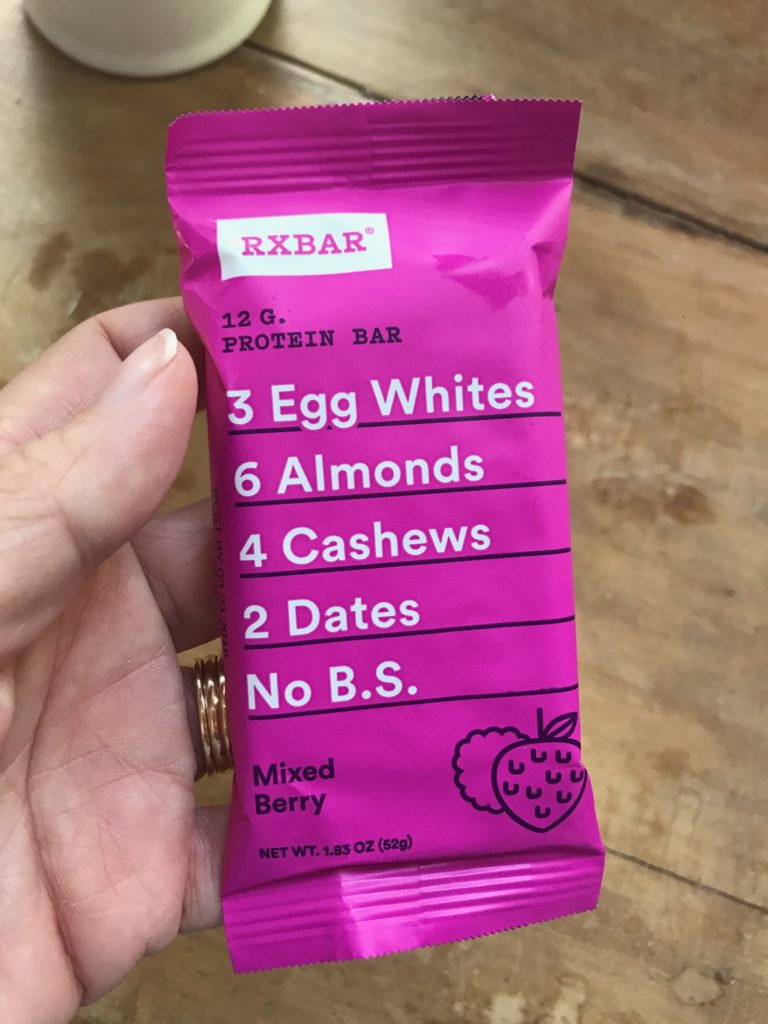 Snack
Apple Slices with Chocolate Almond Butter.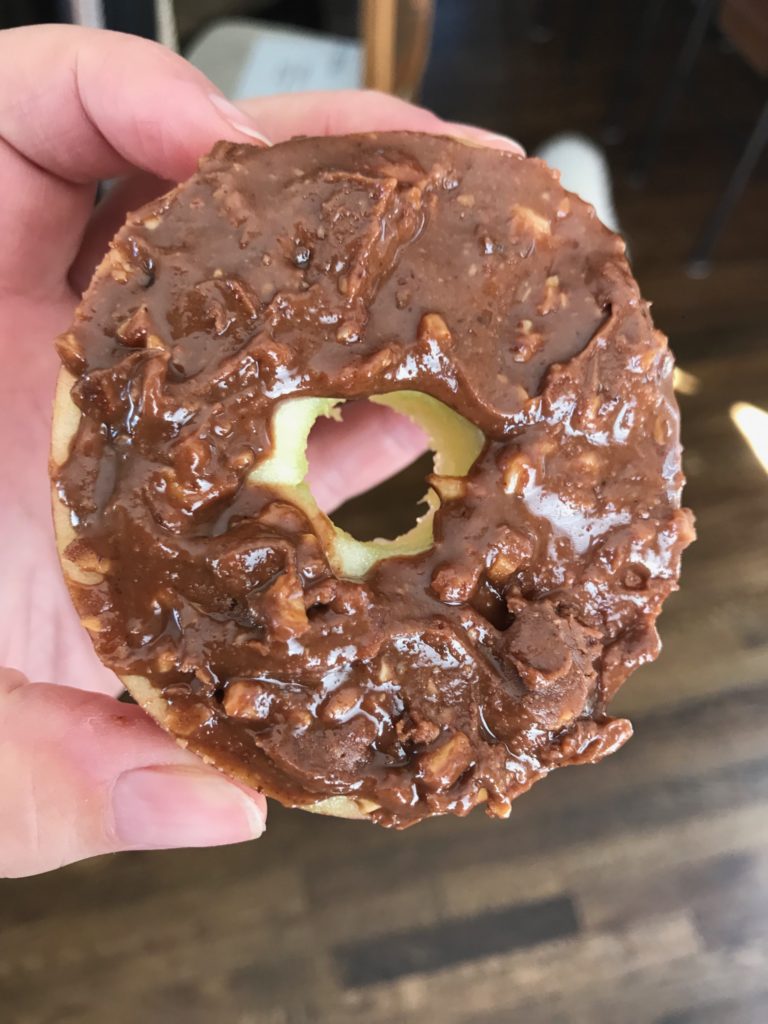 Lunch
Those Mahi-Mahi Taco's again at Twisted Fresh
This is the third time that I have been here and ordered these. They come in a double shell with cheese between the shells. Delicious but too many points. I ordered these in corn tortillas and they tasted just as great and each taco only had one tortilla.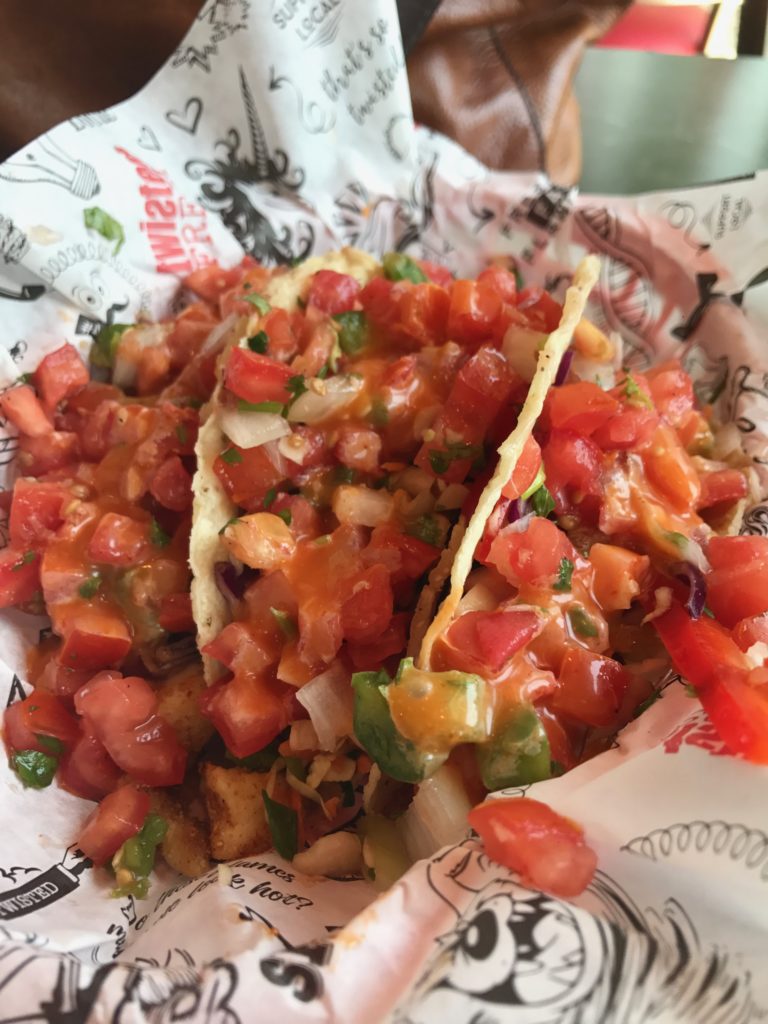 Dinner
Mike and I were ready to just chill and have a cold beer so we opted to sit at the bar at the Mexican Restaurant up the street. My plan was Fajita's because they are always my Mexican "go to" meal and I love them.
I had never even noticed Mahi-Mahi Taco's on the menu here, but when I saw then, I felt that I needed to have them and compare!
I ordered these on Corn Tortillas and subbed Guac for the beans and rice.
Holy Mahi-Mahi !!! There was some kind of yummy cream sauce buried under that crunchy cabbage that had me wanting one more taco, but I was stuffed.
YUMMMM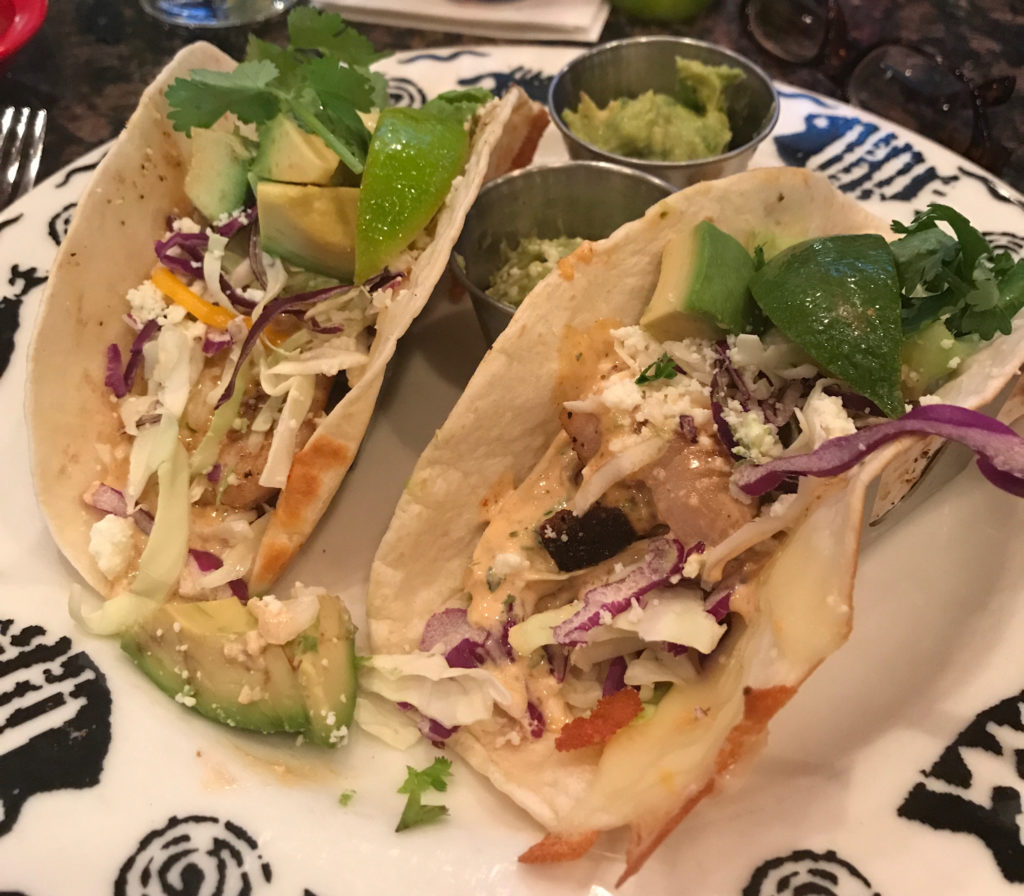 2017 Goals
Make time each week to Meal Plan
Drink 100 ounces of water each day
Exercise 5 days a week
Eat three meals and one snack daily
FOUR 100 Mile Walking Challenges this year! (This goal has changed a little now that I have this fabulous Fitbit.)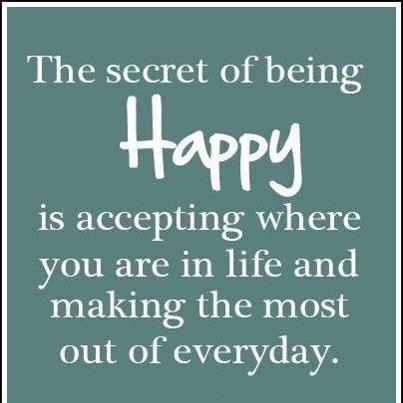 "love the life you live, live the life you love"